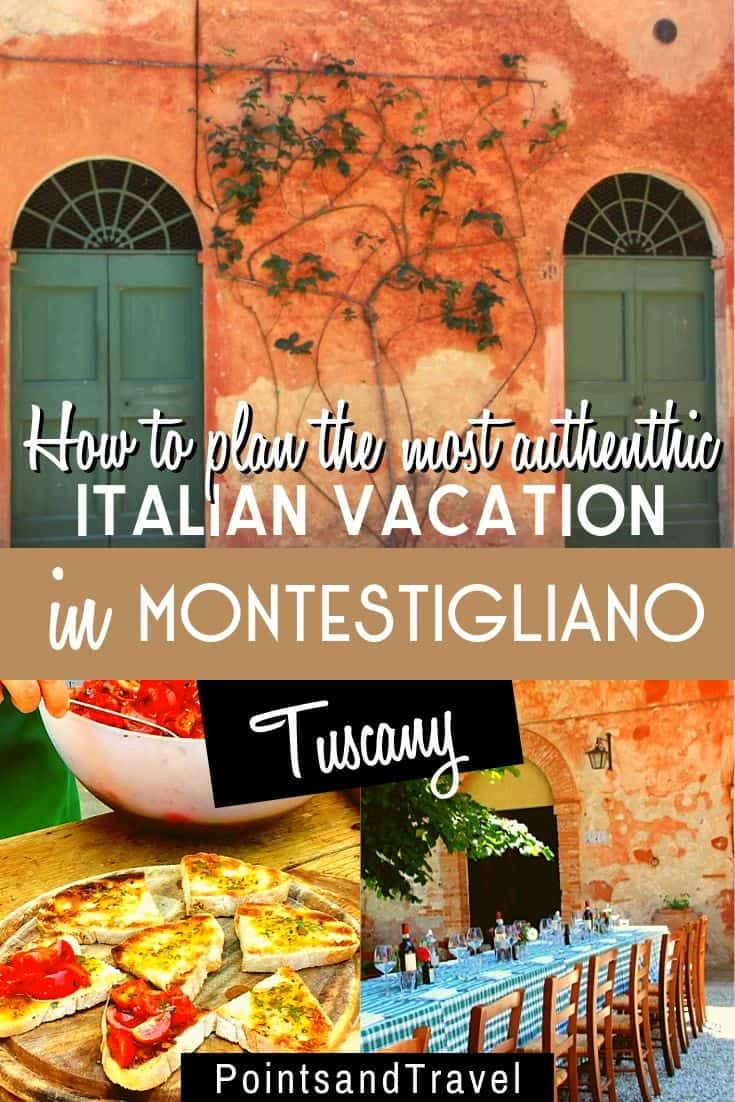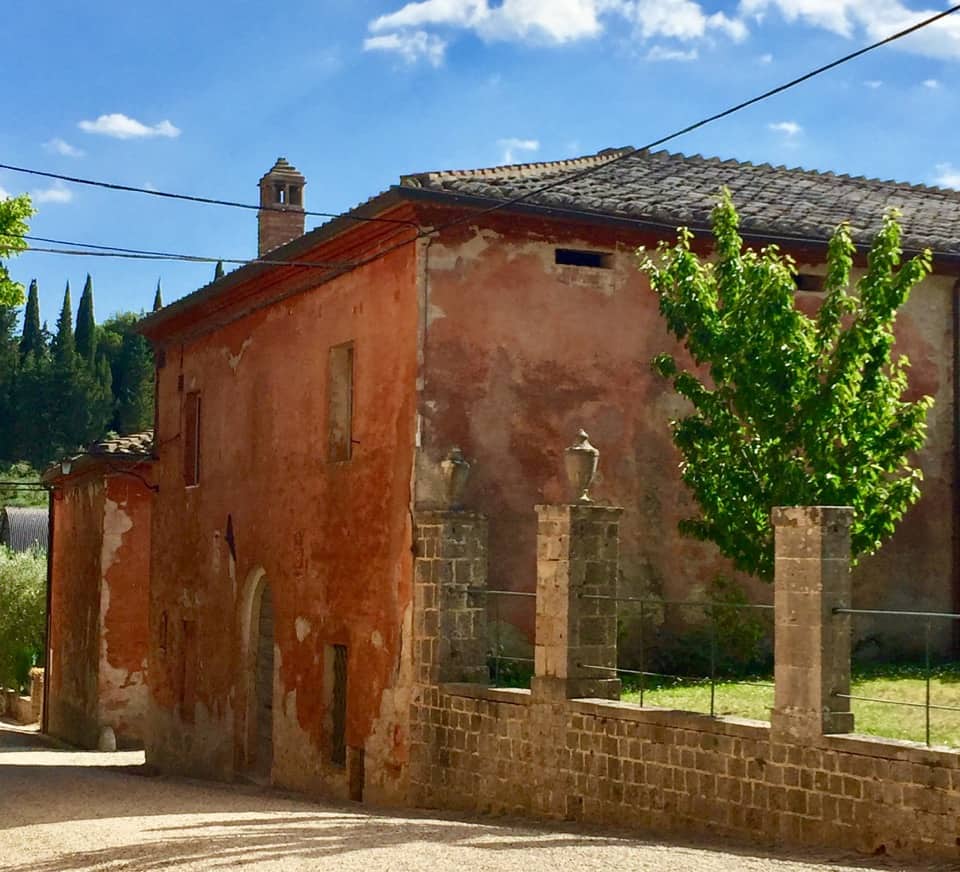 Italian Luxury Hamlet in Tuscany
Just as the sun was beginning to peek into my 18th-century room at a luxury hamlet in Tuscany, I begin to wake out of one of the deepest nights of sleep I had been in for a while. The glow of the sun tossed shadows on to the whitewashed walls and hardwood floors and I was curled up in a white comforter with deep hunter green and red flowers.
My world had been turned upside down by all the changes going on in my new empty-nester life. Desperate to hang on to the past, yet searching still for the bigger meaning in my life. I had needed a break for a while, so I decided to go on this all-inclusive Italian vacation.
---
I thought I heard the faintest sound coming from outside my window.
What was that?
---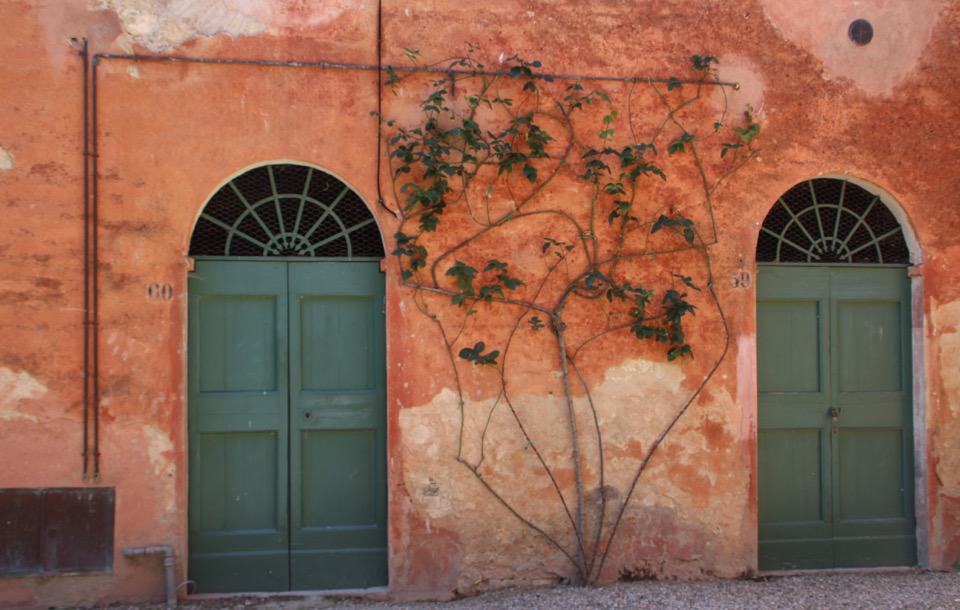 All-Inclusive Italian Vacation
Two of my sons moved away to college
My boys were my anchors to the past and just like that… poof, they were gone in a flash. And I can't blame them, I mean, who couldn't wait to leave your parent's house and get on with your lives? But I was a bit unsettled and in a funk. Many things in my life revolved around them, their school, and their world. Suddenly that whole chunk of my life was just GONE. These are supposed to be the best times of my life, right? The kids are gone! How is it that I can feel so empty?
---
I was in that deep thought about who I am supposed to be when I heard that sound again.
---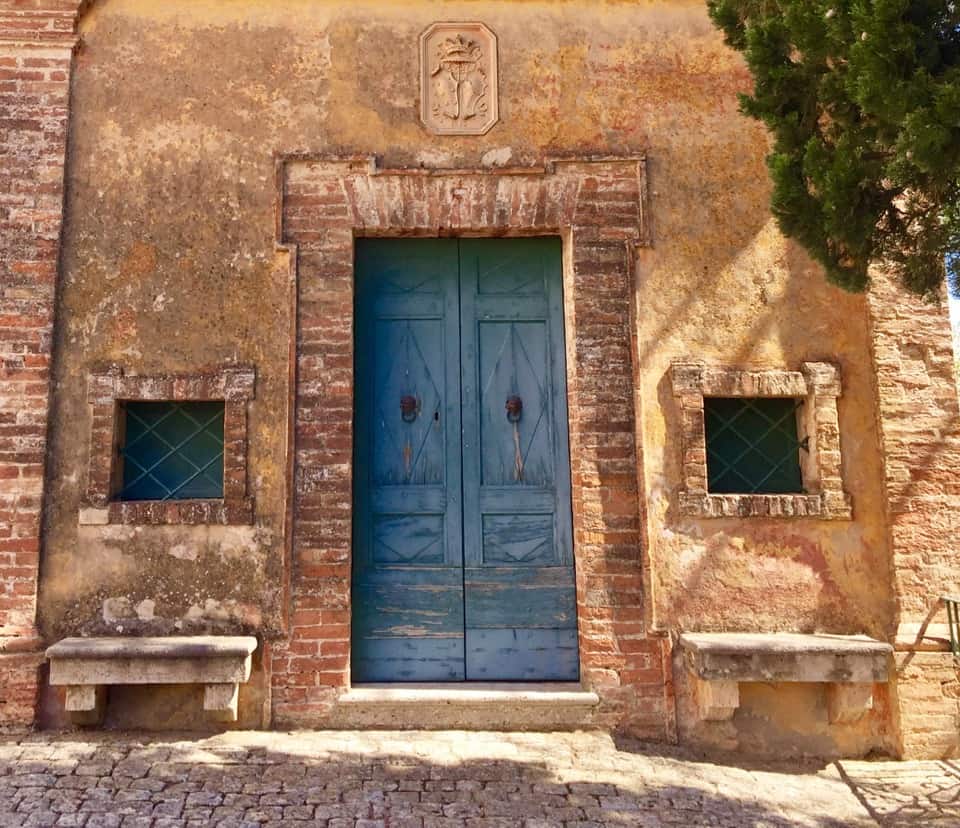 ---
Sort of a "heeeee" sounds, then it faded away.
---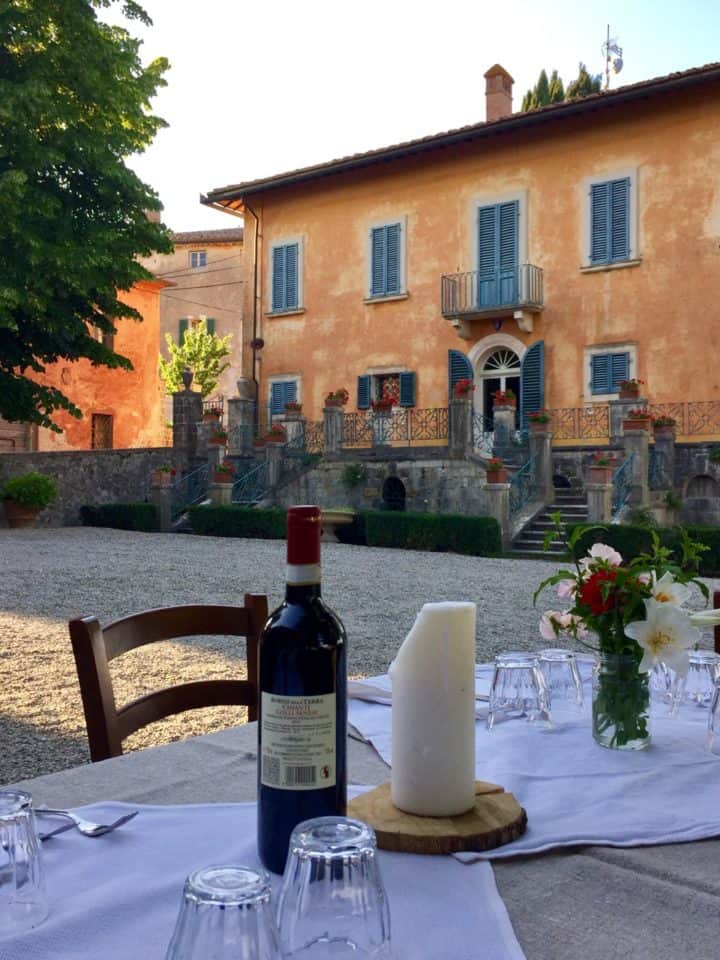 Italy's Agriturismo: Perfection!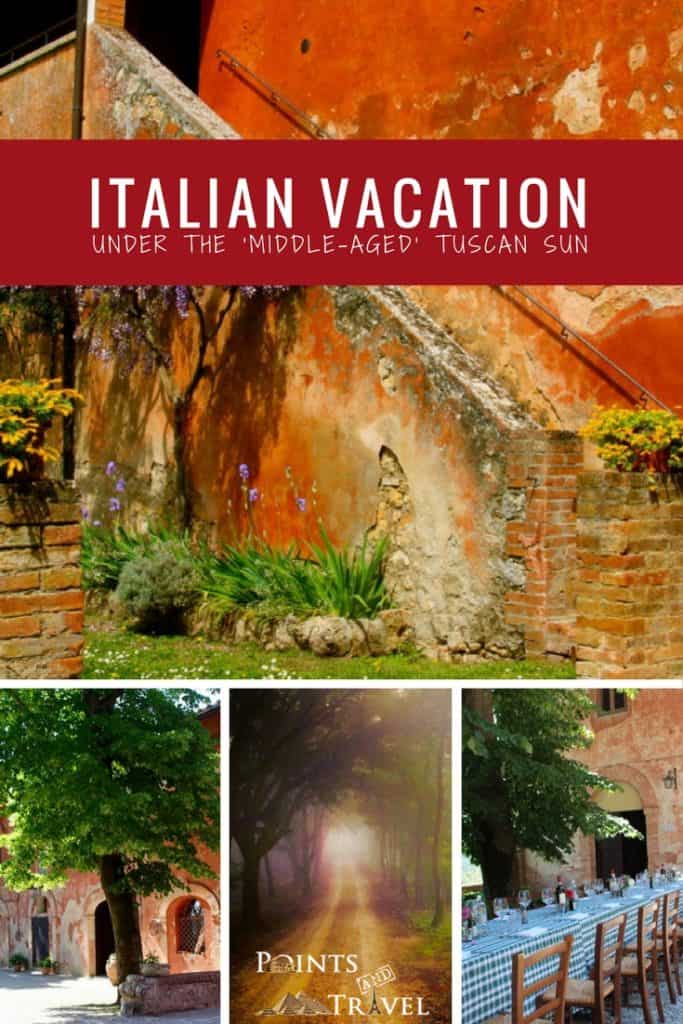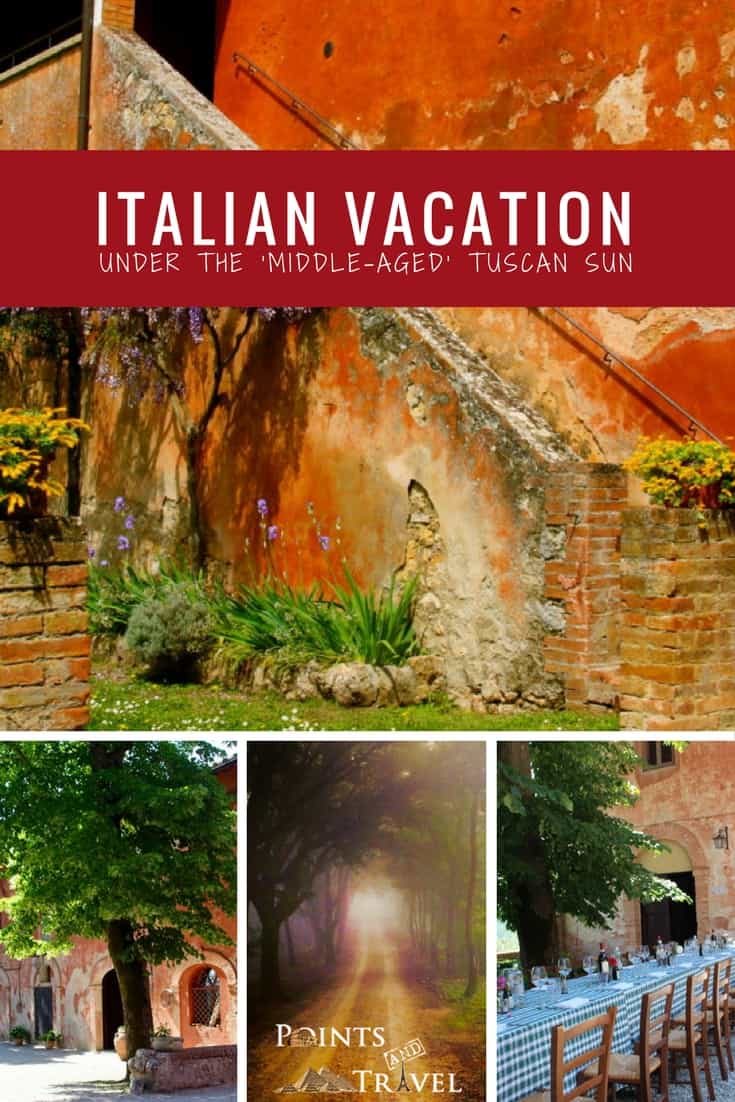 Then I remembered, I am not only at a luxury hamlet in Tuscany, Italy, but I am also on a working farm, an agriturismo. That is a very European word, that basically means that the government granted farmers the ability to turn their properties into places for people to stay as long as they were also a working farm. Well, this was the best looking working farm I have ever seen and perfect for an all-inclusive Italian trip!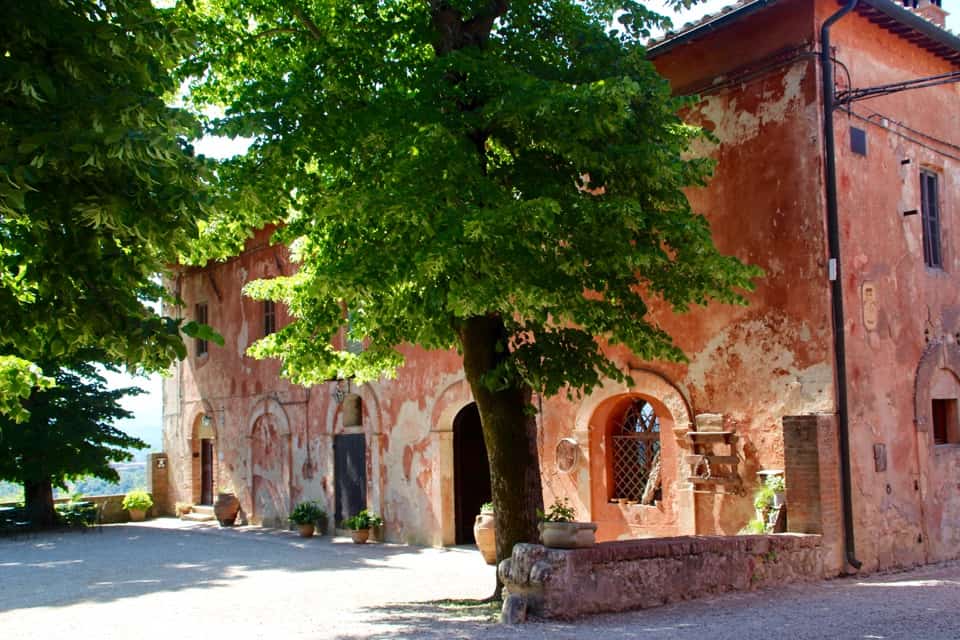 All-Inclusive Italian Tuscan Farm
There used to be farmworkers who lived in this tiny town on the land that I am resting. But they worked for the landowner and in return, he built them housing and they shared in the profits of the farm. Basically, he would provide them a "tiny town" complete with a chapel where the priest would come once a week and they would work the land. Eventually though, after WWII, the industrialized world began to take over and the farmworkers left the farm for better jobs in the city. Now the farmer was left with these "tiny towns" or hilltop estates, that would eventually become abandoned and go unused. That's where my middle-aged Tuscan Sun story comes in!
Enter Montestigilano and its History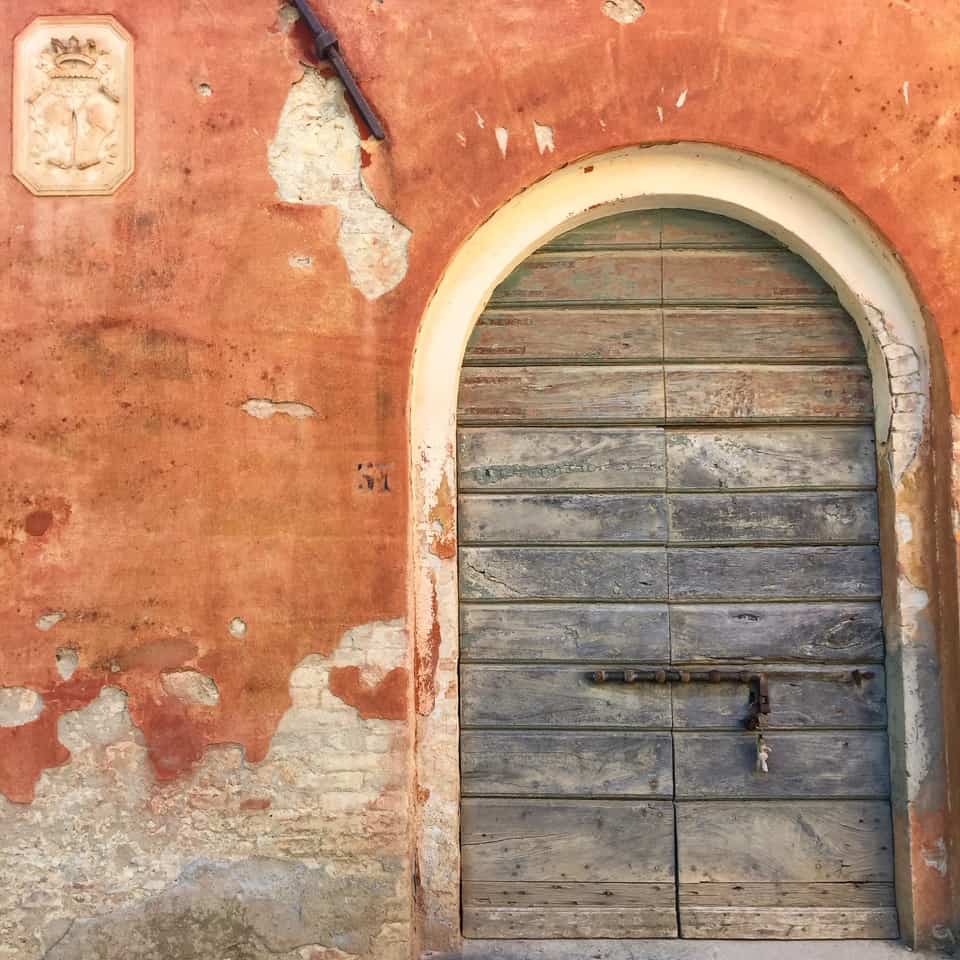 Italian Hamlet
My friends, the Donati family, decided to turn their "tiny town" into a luxury hamlet that they had acquired in the 1950s. In fact, they received the very first permit ever granted in Tuscany for an agriturismo! They turned their hilltop estate into the luxurious Montestigilano. But this agriturismo is unlike any you have ever seen. It is like your deepest fantasy of luxury Tuscany Italy coming to life. It is the epitome of being under the Tuscan sun. It is the place where you will want to go and never leave. This is the perfect all-inclusive Italy hamlet.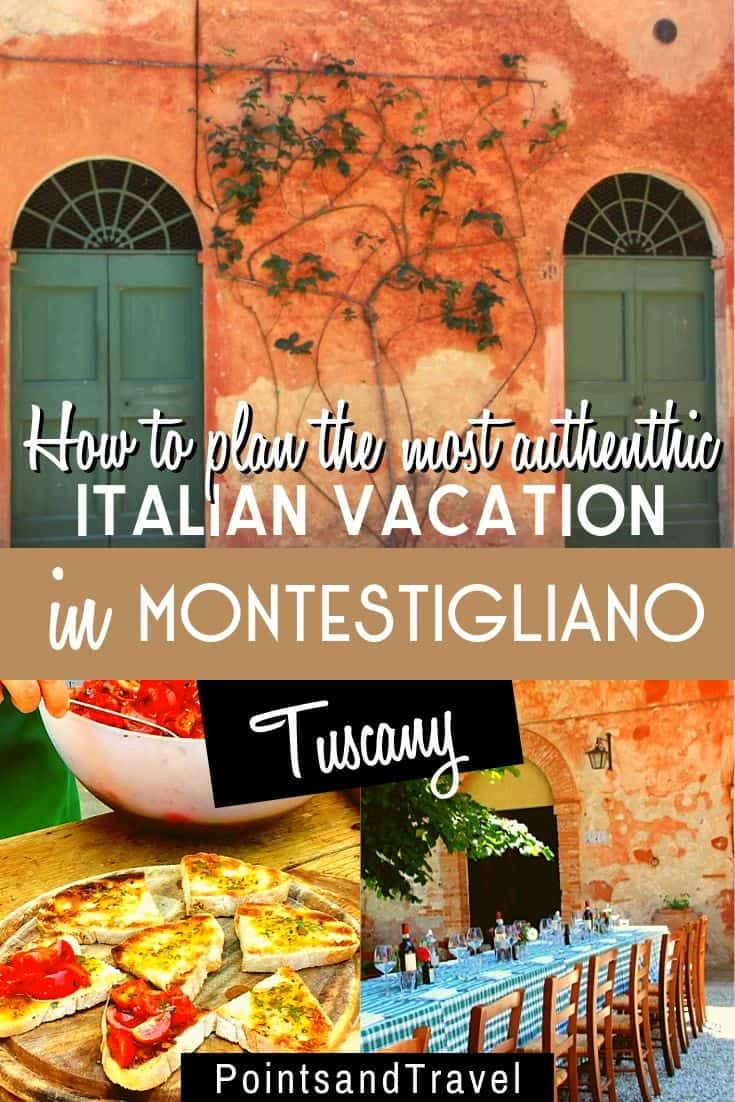 It was the perfect place for me in this middle age of my life.
Italian Imagination
I was fascinated upon my arrival the first time I had been here and this time I knew I needed it more than ever. A place where I could go and actually sleep and dream. A place that is truly in your imagination, but quickly becomes a reality once you have arrived. A place that makes you wonder about the way you do things and the way you live your life. A place with long family tables and a chef that is a member of the family.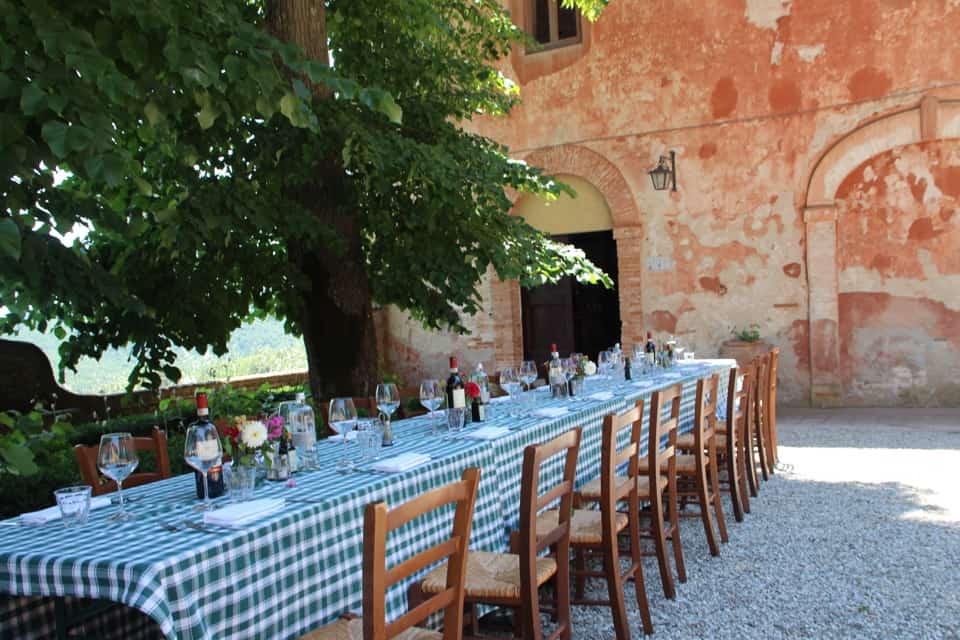 Where his delights are to showcase and serve you his handmade Italian specialties. Where real people come for dinner outside and make conversation without their cell phones. Where you can take long walks in the woods with a stream nearby, where you can wake up early or late with magnificent and iconic Tuscan views.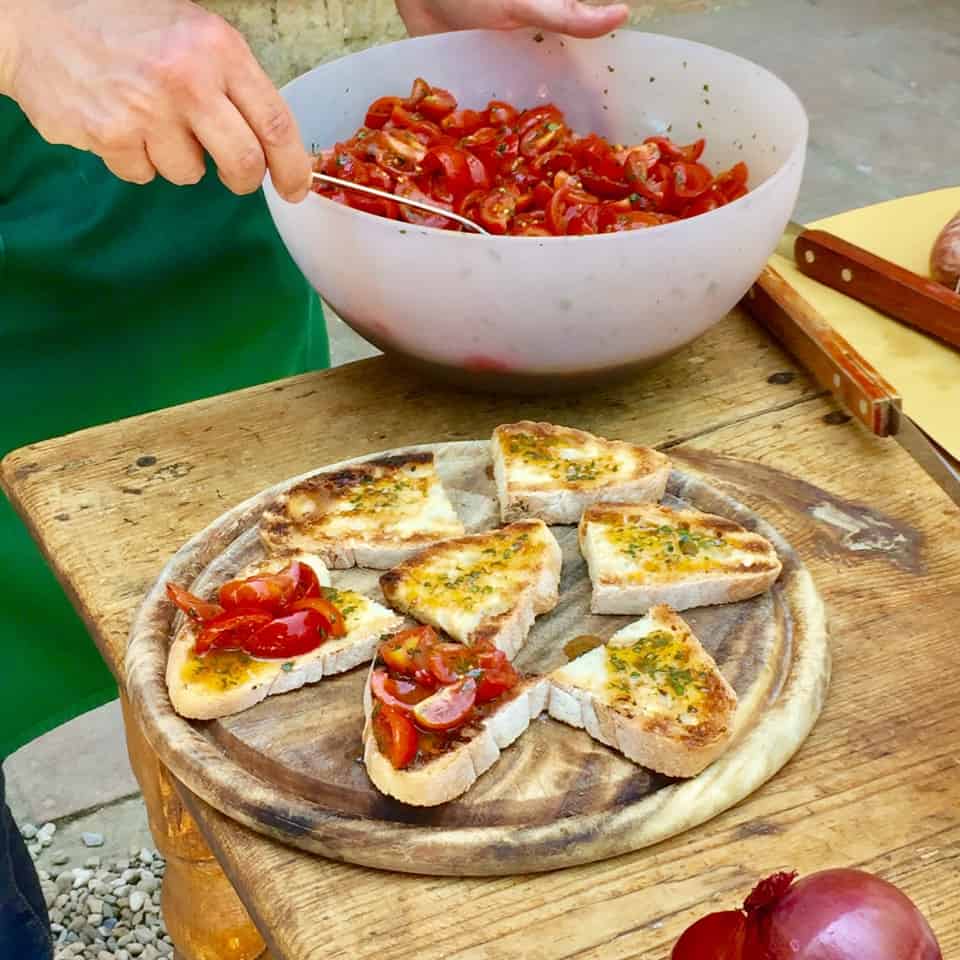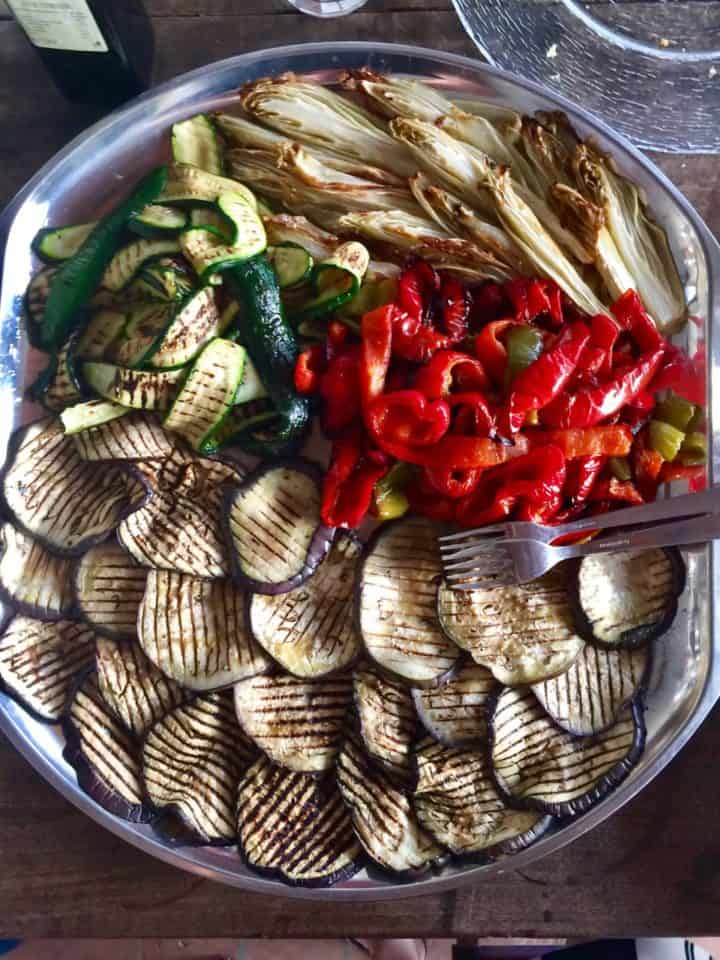 ---
Where you can go for a dip in the pool or have an olive oil tasting demonstration. Where wine is flowing and so is the friendships you will make.
---
All-Inclusive Italy
This time on my visit, instead of staying in the hamlet up at the top of the hill, Villa Pipistrelli, I decided to stay down amongst the other apartments within the private town, at Casa Luisa. Other options included the two-story Villa Donati that sleeps 14 (but that was too large for me on this trip to Italy) with its private garden, or the smaller Casa Massimo near the chapel, or the Casa Emilio, a stand-alone apartment. Casa Luisa, the 5 bedrooms, 2 bath hamlet with a full kitchen and living area was perfect as I was going to be with a group of middle-aged travel writers and we needed our space.
That's the deal here at Montestigliano, the choices are endless on what you need for the perfect Tuscany vacation. The choices are seamless depending on what you need and where you are at in the timing of your life. And all the luxury apartments have easy access to the olive groves, the views of the Siena towers, and the iconic cypress trees jutting out of the landscape. Every apartment has easy access to some of the most beautiful countryside in all of Tuscany. But that is not ALL they have.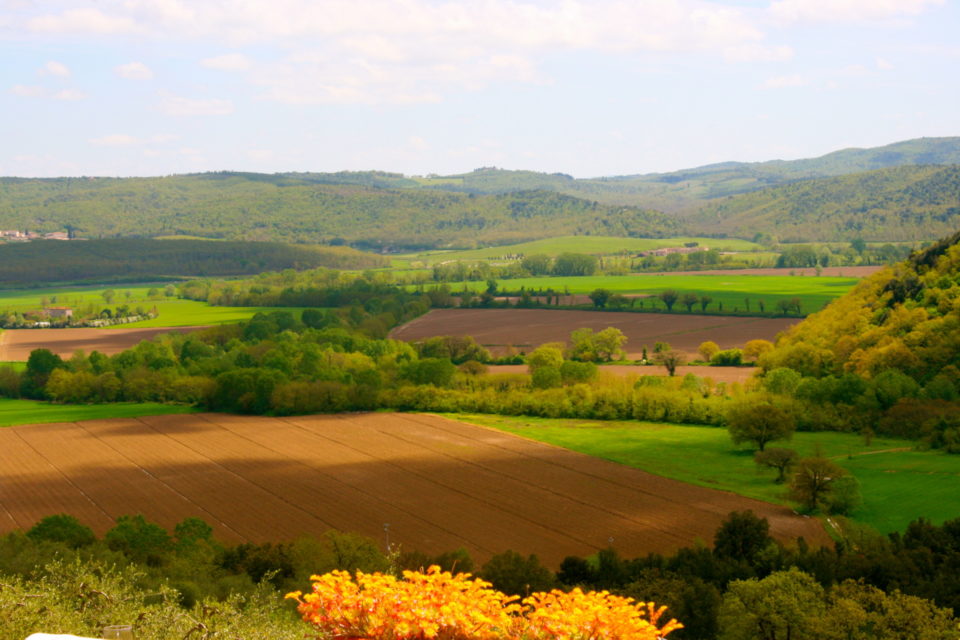 That is only the view!
Luxury Italian Villa in Tuscany
The true luxury of this place…is the serenity, the peace, and the food-coma-induced at the family gatherings. Those are things that I remember the most about Montestigliano. The stillness of the misty mornings, the sounds of the land waking up in the morning. And the family gatherings with the most amazing food that your belly has ever had to digest. Here the people gather, they laugh and talk, deep into the night around copious amounts of food and wine. Here in Tuscany, they know how to truly live at this Italian resort.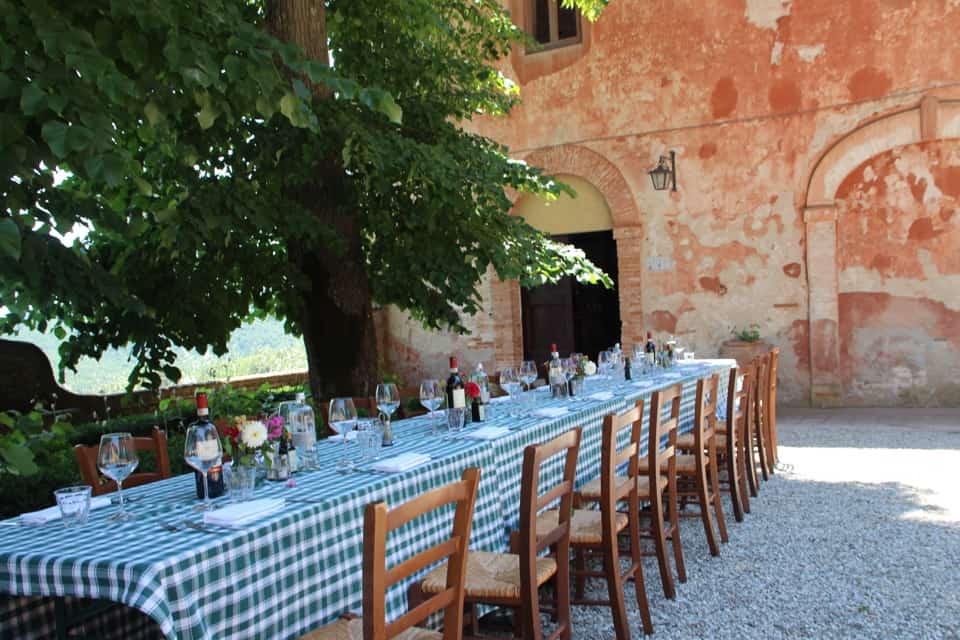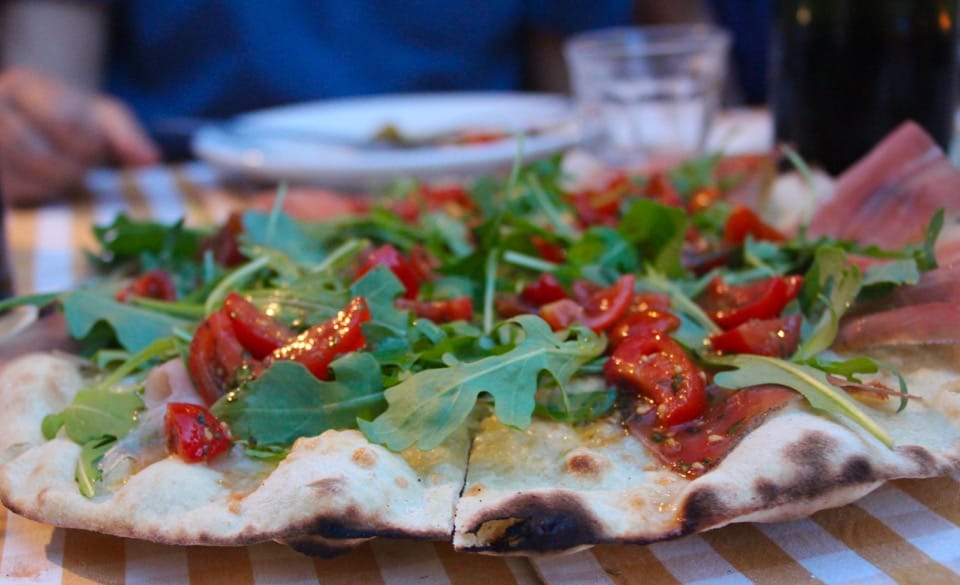 ---
Oh, and by the way, that sound I heard that morning was the sound of a donkey braying!
---
Italy – A Journey for the Soul
You may recall the last time I was here, I felt as though it was like a religious experience, A Journey for the Soul! This time, I knew a few days in Italy could help me with the anxiety of my changing life.
If you want to feel like you are "Under the Tuscan Sun", I have found that place where you can feel like Diane Lane without actually moving in… Montestigliano – a quiet gem of a luxury farmhouse in Tuscany.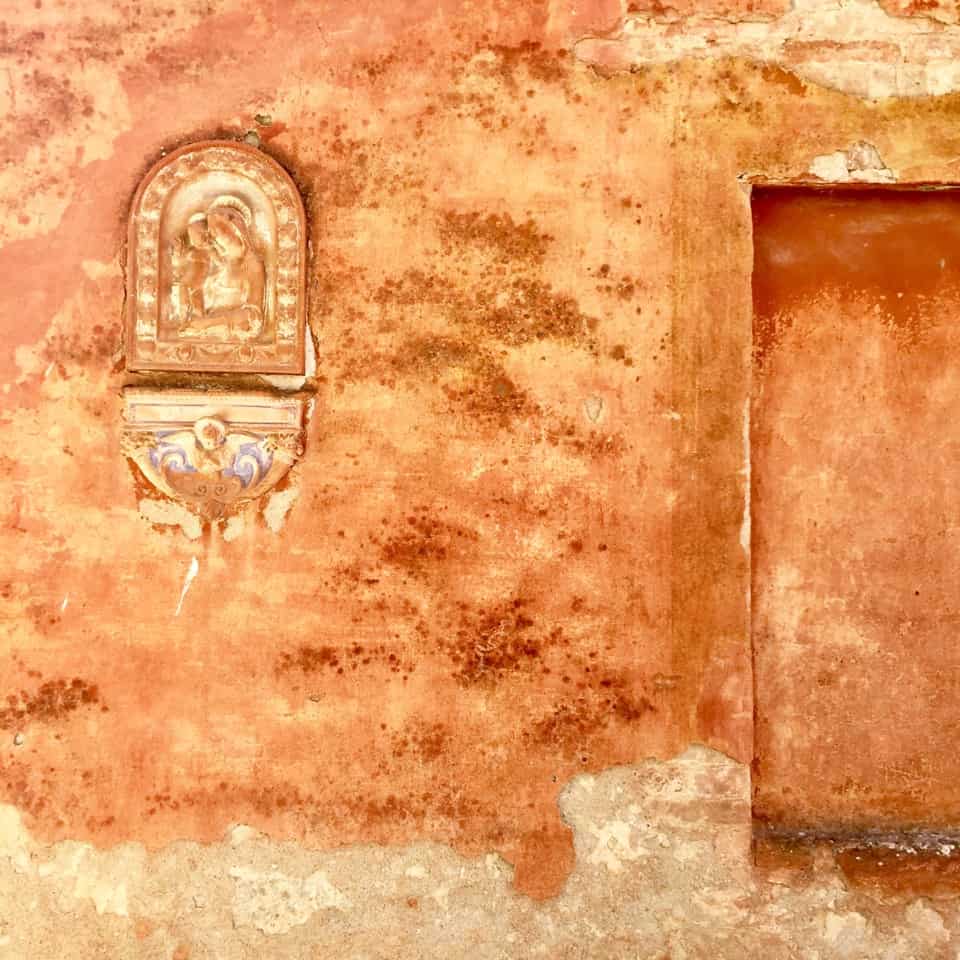 ---
You may have heard that "Orange is the new black?"
Well, in Italy,
"Luxury Farmhouse Stays are the New Luxury Hotels in Italy."
---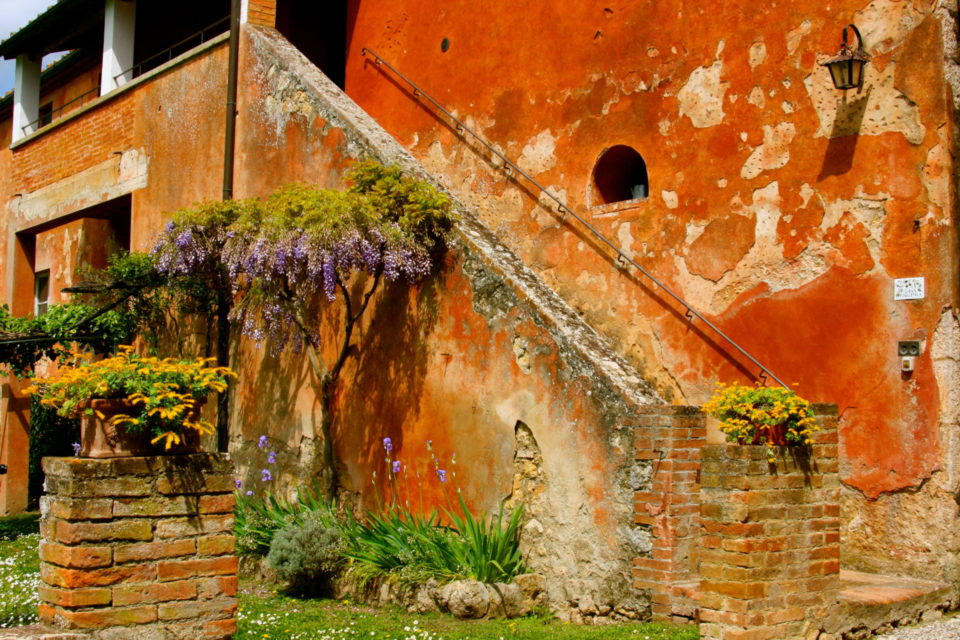 Recommended Reading Before You Go
To find out what there is to do there, read my article on Huffington Post:
The Masterpiece that is Montestigliano
or my
Flipboard Magazine: The Masterpiece that is Montestigliano
Authentic Italian Recipes for the Soul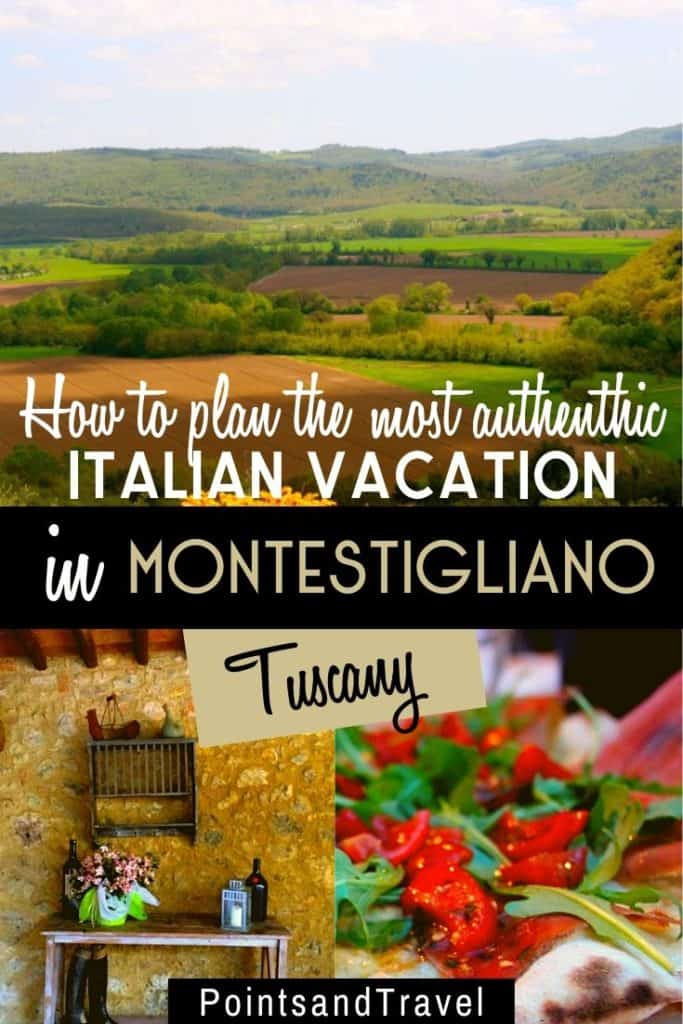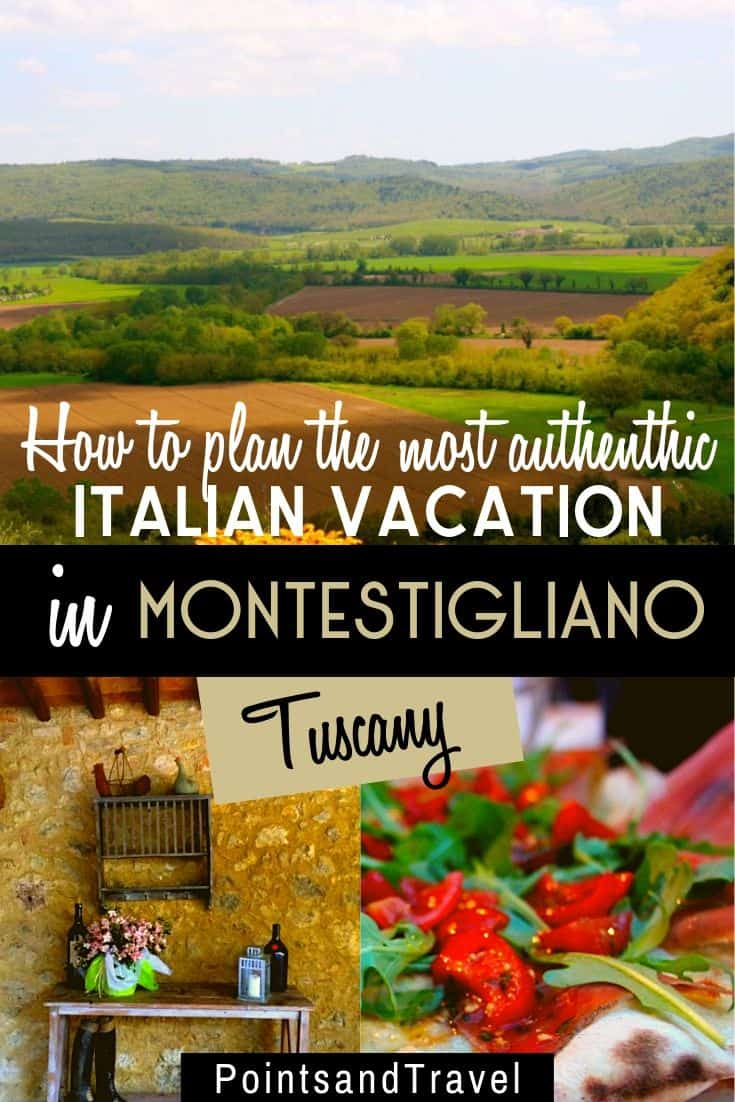 For other reading about Italy by Region:
*Le Marche Region, Italy:
Make this Your Next Authentic Italian Vacation
Food, Friendship, and Wine in Le Marche Region, Italy
The Lost Art of Print Blocking in Carpegna, Italy Regenerated
*The property mentioned above in all three articles, Palazzo Donati, is also own by the Donati Family and is a separate, but just as authentic journey deep into Italy.
Like it? PIN it!
Disclosure: The writer believes in full disclosure and wanted to let you know that this trip was provided by Montestigliano. As is common in the travel industry, the writer was provided with accommodations, meals, and other compensation.