I will admit to being slightly disappointed when we rounded a hill that overlooks Chefchaouen. I was expecting to see an entire city awash in blue, which this northern Moroccan town is renowned for. What I saw was a mix of blue and lots of white clustered together down in a valley. But by the time I left "Chaouen," as the locals call it, I had captured a significant amount of "bluetiful" images to leave me feeling satisfied with this visit. It was merely a matter of getting into the heart of Chaouen to find myself literally in a sea of blue.
---
What's in this post:
hide
Blue Town Morocco
---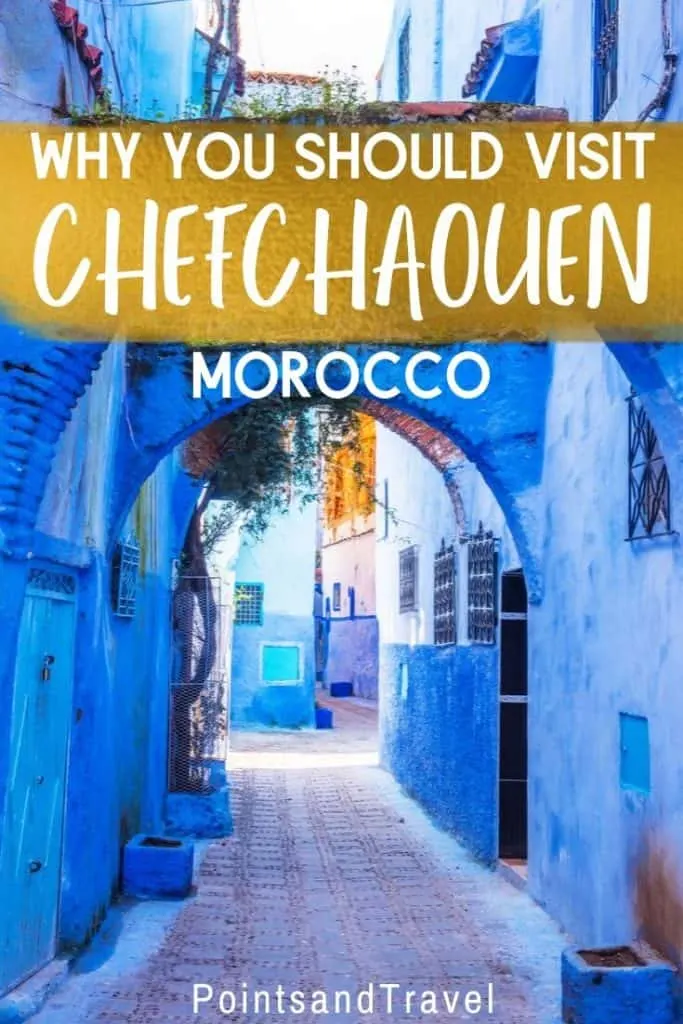 ✦ Getting to Blue Town Morocco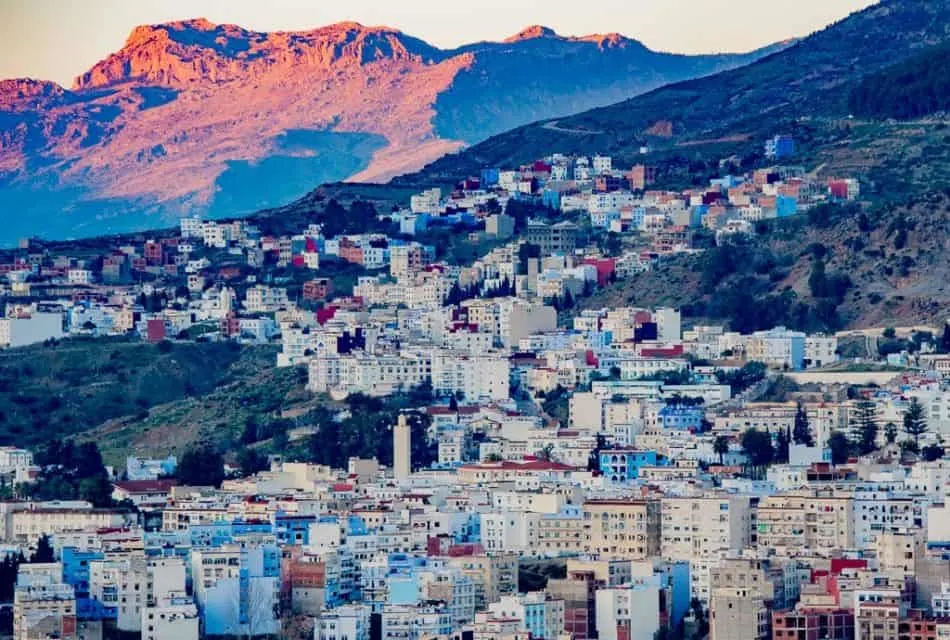 Most flights coming into Morocco from international destinations land in Casablanca. Getting from there to Chaouen is a bit of a haul. It takes between 5-7 hours depending on traffic if going by bus or private transfer. But it's worth the effort as this town runs at a slower pace, allowing travelers to soak up the ambiance of Morocco without feeling overwhelmed by the crowds of people. Without a doubt, it is a photographer's paradise.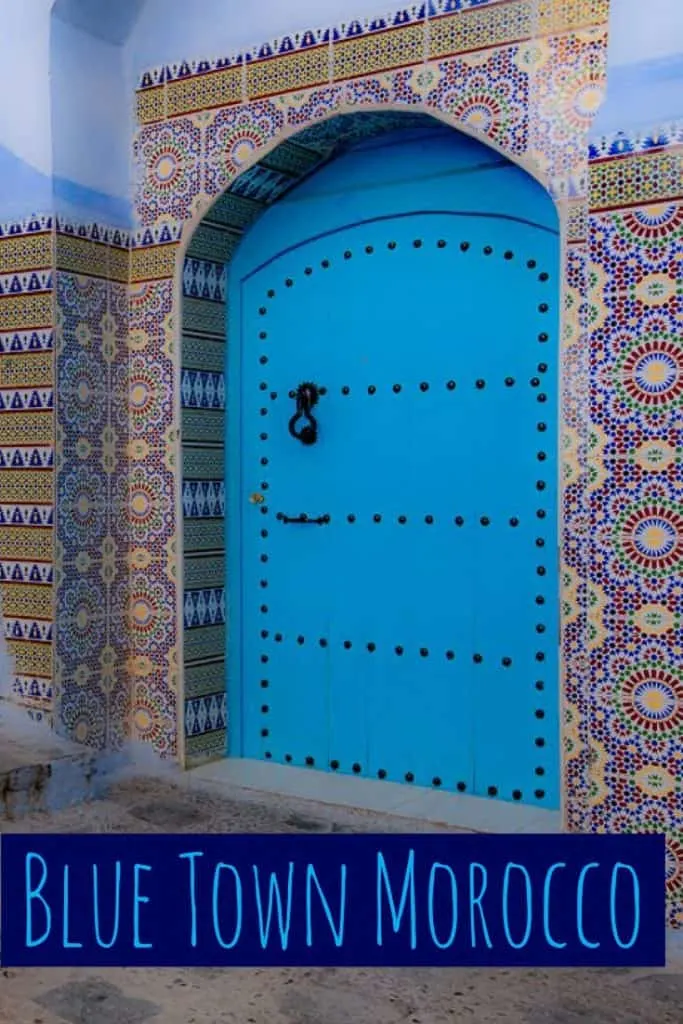 I have been to both Fez and Marrakech, and the highlights of each were the souks and central squares. But it was a challenge to wade through the maze of storekeepers vying for your attention, the locals rudely pushing their way through and the stream of gawking tourists. Pickpockets were plenty amid all this chaos. In Jemaa el-Fnaa, the famed main square of Marrakech, snake charmers have been known to drape some dreadful serpent around the neck of an unsuspecting tourist then ask for money before they will remove the snake.
✦ Laid Back Vibe at a Chefchaouen Medina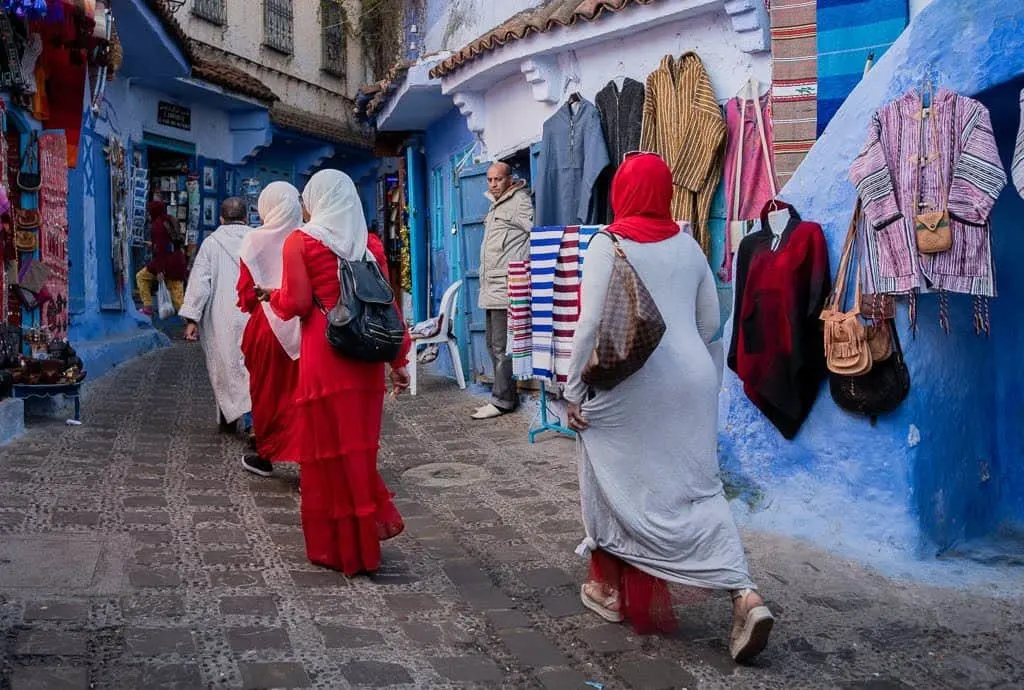 All this craziness gets left behind at Chefchaouen, as though the city took a chill pill. The streets are cleaner and wider, the crowds' thinner and the local vendors are not aggressive. It's a popular destination with backpackers, as the major crop in the area is cannabis and they say it's easy to obtain. I'm not a user, so I wasn't looking and didn't see any evidence of pot-smoking, but like most places in the world, if that's what you're after, you're likely to find it.
---
For more information about the Blue City Morocco, check out:
---
✦ Why Blue in Blue Morocco?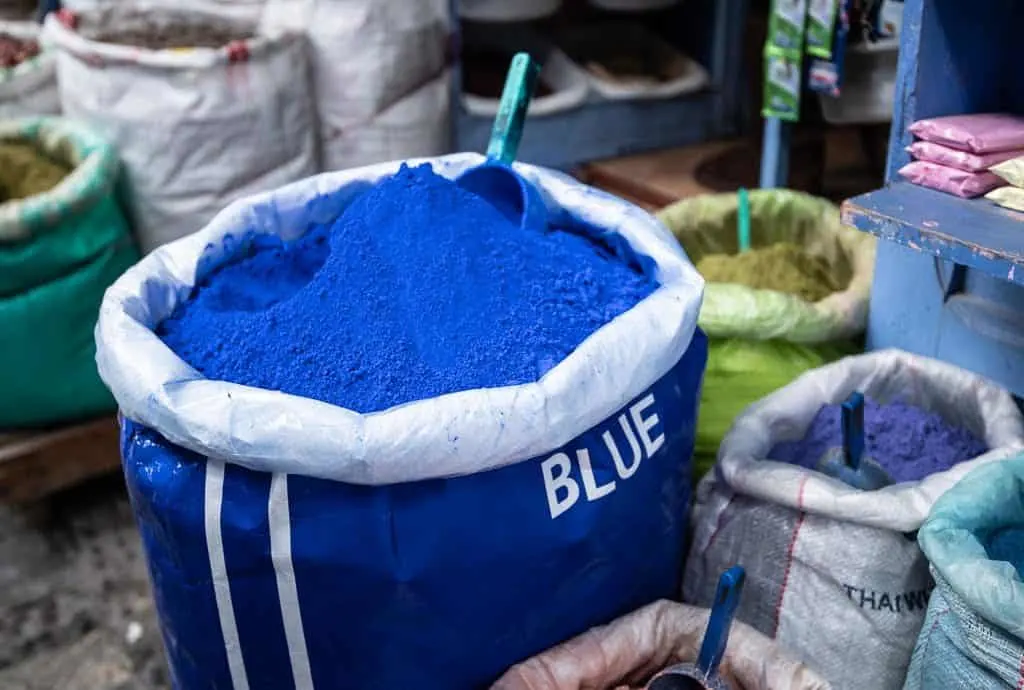 The obvious question is "why blue"? There are several theories, but no clear-cut answer. One popular notion is that the blue keeps mosquitos away. Some say the Jews who settled in the city after fleeing from Hitler in the 1930s started using blue to replace the green of Islam. Another theory says blue symbolized the sky and heaven and helped keep people focused on their spiritual life.
Who knows? – maybe it started with an abundance of blue paint/powder and the tradition grew from there! Without a doubt, it has attracted tourists by the thousands who want to tick the "blue city" off their bucket list.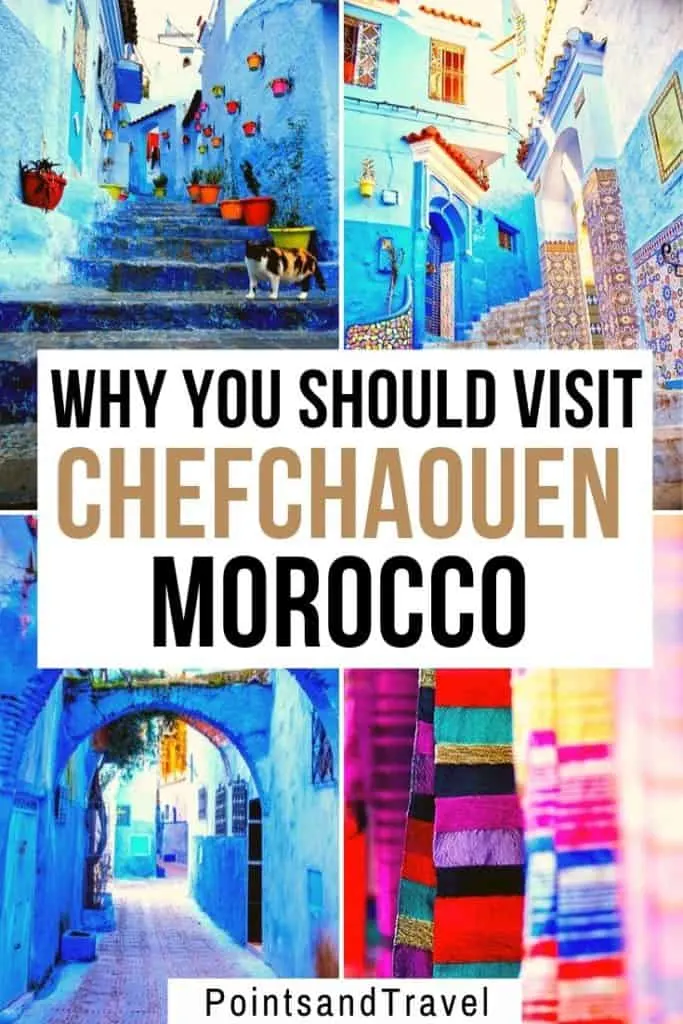 ✦ Blue on Blue in Blue Morocco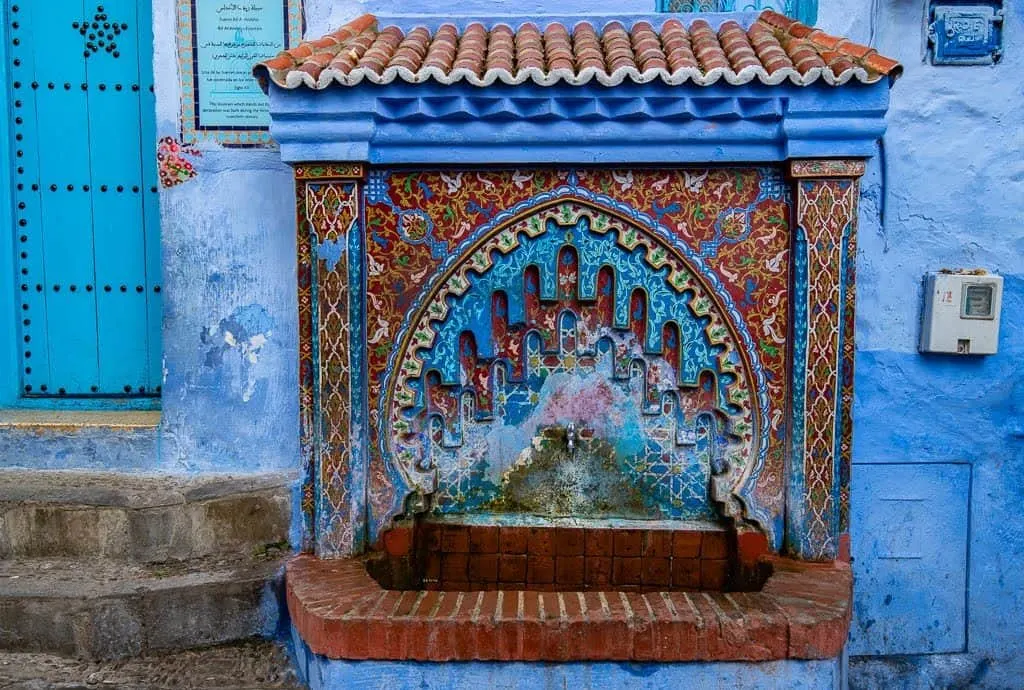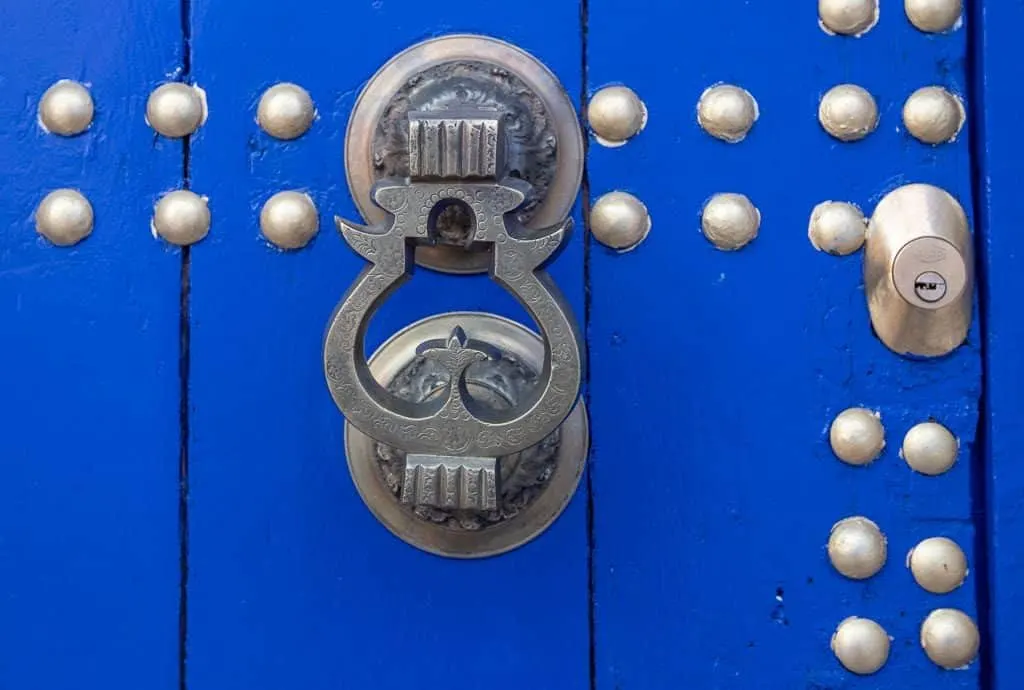 It's a photographer's paradise to wander through the twisted streets capturing both the big picture but also honing in on details. Most of the structures in Chefchaouen are stucco, and many are adorned with tiles as a decorative element. One has only to look at the names of Crayola crayons to accurately describe the various shades of blue. Pacific, robin egg, cerulean, turquoise, sea green, aquamarine, indigo, denim, and cornflower blues intermingle flawlessly in this city that serves as a living canvas.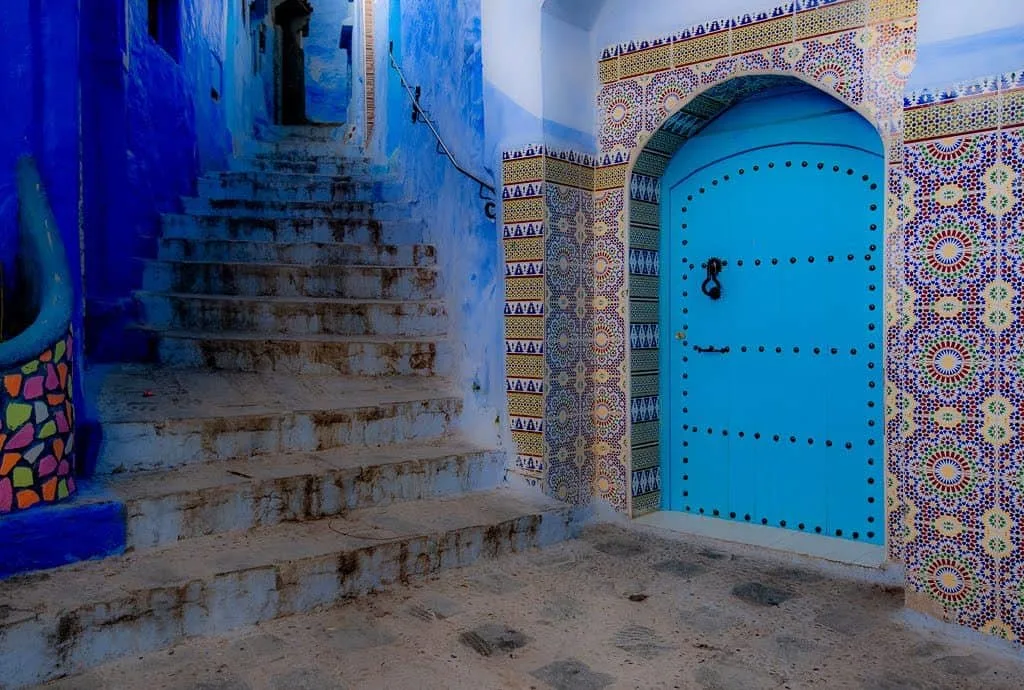 ✦ Irresistible Shopping in Blue Town Morocco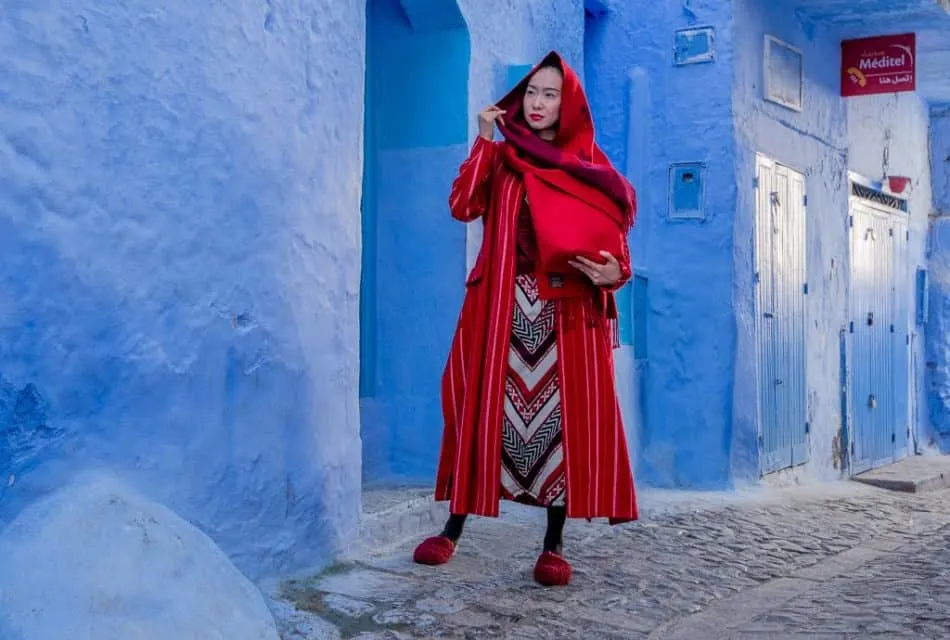 Providing a brilliant contrast to all that blue was the bright colors of all the goods on display. I quickly learned that shopping in Morocco is darn near irresistible, especially as you see the local artisans hard at work creating everything imaginable. Leather goods (purses, shoes, jackets, and wallets), jewelry, rugs, scarves, brassware, lamps, and clothing briefly caught my eye.
But it was the pottery that seduced me into buying an oversized ceramic bowl some 28" wide, complete with camel bone insets. While it was a chore to get it shipped to the US, then through customs and finally to my house, it was worth the effort and cost. It remains a constant reminder of my magical visit to this North African country.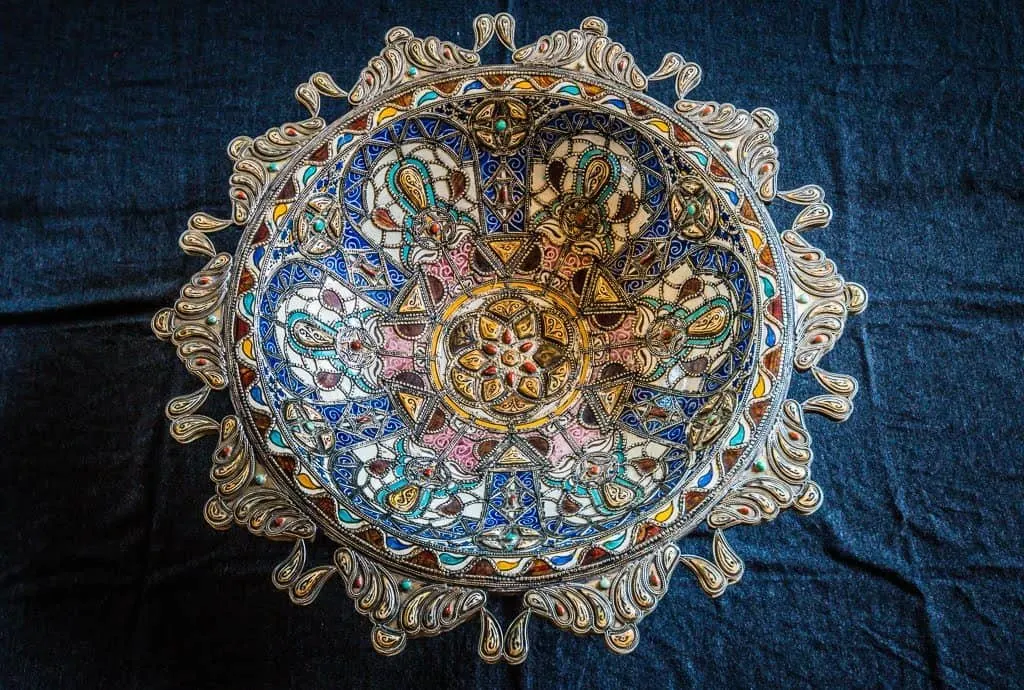 ✦ Moroccan Food – A Perfect Blend of Spices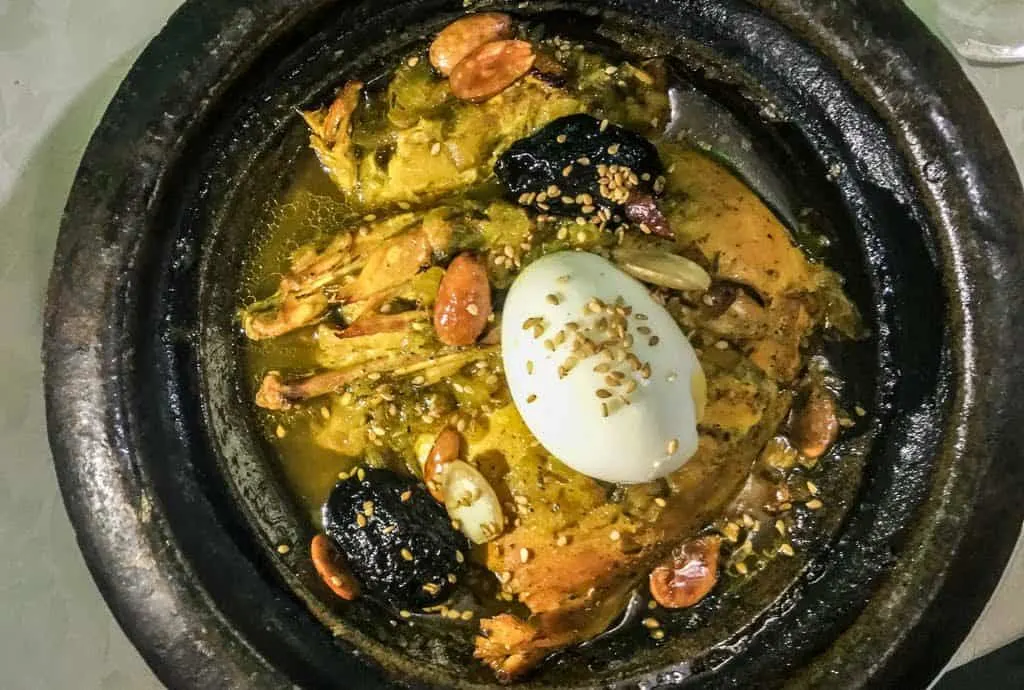 Between all my shopping and photography, I was starving. Being a fan of hearty stews and soups, most of the Moroccan dishes are right up my alley. Morocco is best known for a tagine – a spicy stew, typically made with either lamb, beef, goat or chicken and plenty of vegetables. The ingredients simmer in a clay pot covered with a cone-shaped clay top, known as a tagine.
This was my meal of choice, accompanied by khobz, a loaf of round, dense bread that takes the place of a fork or spoon for scooping up tagine, salads, etc. The cooks in the kitchen know how to make magic with Moroccan spices using saffron, paprika, cumin, cinnamon, turmeric, ginger and of course, salt and pepper. Moroccan dishes are a perfect combo of hearty, healthy and delicious.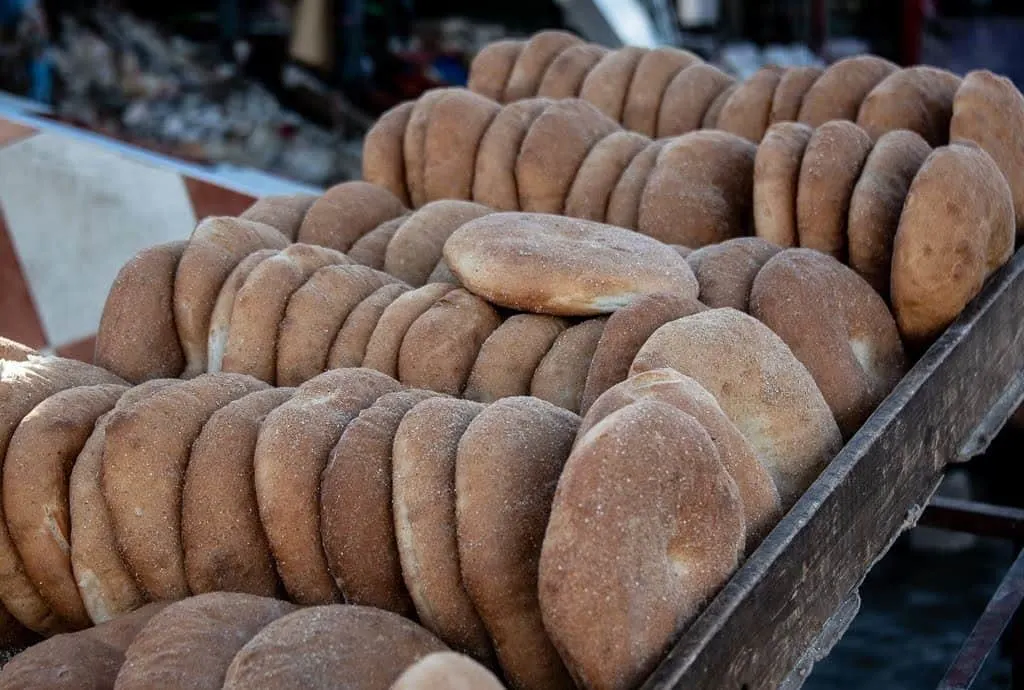 I like to think I'm willing to try unusual foods when traveling, and Morocco was no exception. Pigeon Pie – I gave that a go with a few bites. But cow tongue and ox penis featured on a few menus were enough for me to say "no way, that's gross"!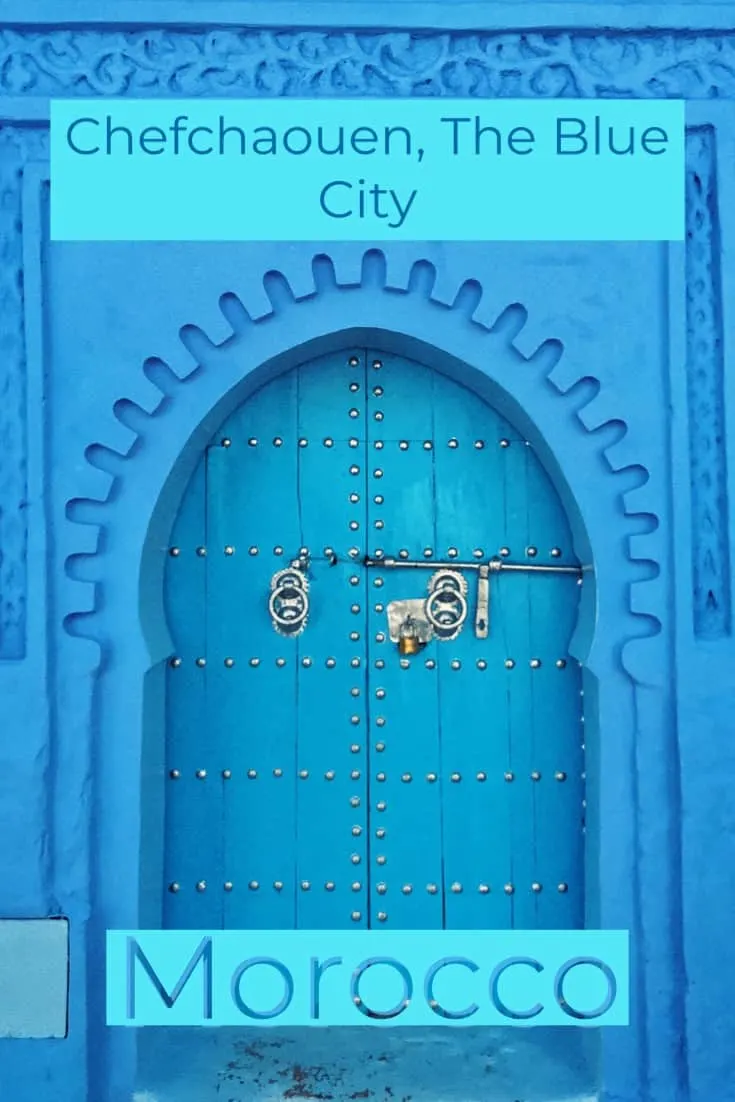 ✦ Once is Not Enough for Blue Morocco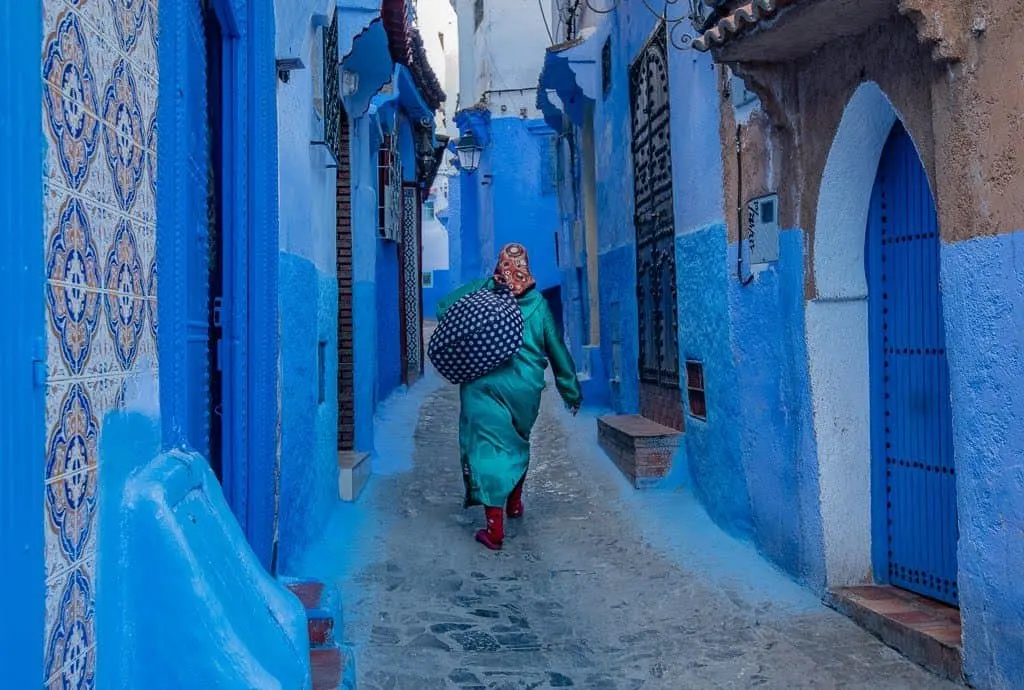 As a photojournalist, I find that the first visit to a new destination finds me a bit anxious with my time, hoping to capture the essence of a place both in words and photos. But once back home and looking over my images, I'm always tempted to return, to see the destination through fresh eyes, to wander down a street I didn't explore on my first visit. Chefchaouen is calling me back.
---
This article was written by Donnie Sexton and you can follow her on Instagram @donniesexton1
---
Donnie had been with the Montana Office of Tourism for 26 years, splitting her time as staff, photographer and working closely with the media. She is a self-taught photographer and has been fortunate to take a few workshops along the way with some inspiring instructors. She has an insatiable appetite for travel that has been documented primarily through her photos. She always tells a story behind her images that define a destination or an experience.
Want to read a few other articles by Travel Writer Donnie Sexton?
Africa: Seduced by the Serengeti
Venice of the East – Water Towns of China
The Serene Side of India – Kerala