The island of Hvar lies off the coast of Croatia, not too far from Split. It is nestled in the southern section of the Adriatic Sea and it is known for fields of lavender, stunning beaches, UNESCO world heritage sites, and delicious cuisine. Hvar is an impressive island that is full of rich history, impeccable architecture, and great weather. The original inhabitants of Hvar were the Illyrian people who hailed from Greece. After the Ancient Greeks settled in Hvar, the Ancient Romans followed suit in the 2nd century BC. With each stunning landmark and historical part of Hvar, you can clearly see the influences that different cultures had on this island. And if you think that Hvar is just yachting and cocktail parties, you have another thing coming! So let's take a closer look at the best things to do in Hvar, Croatia.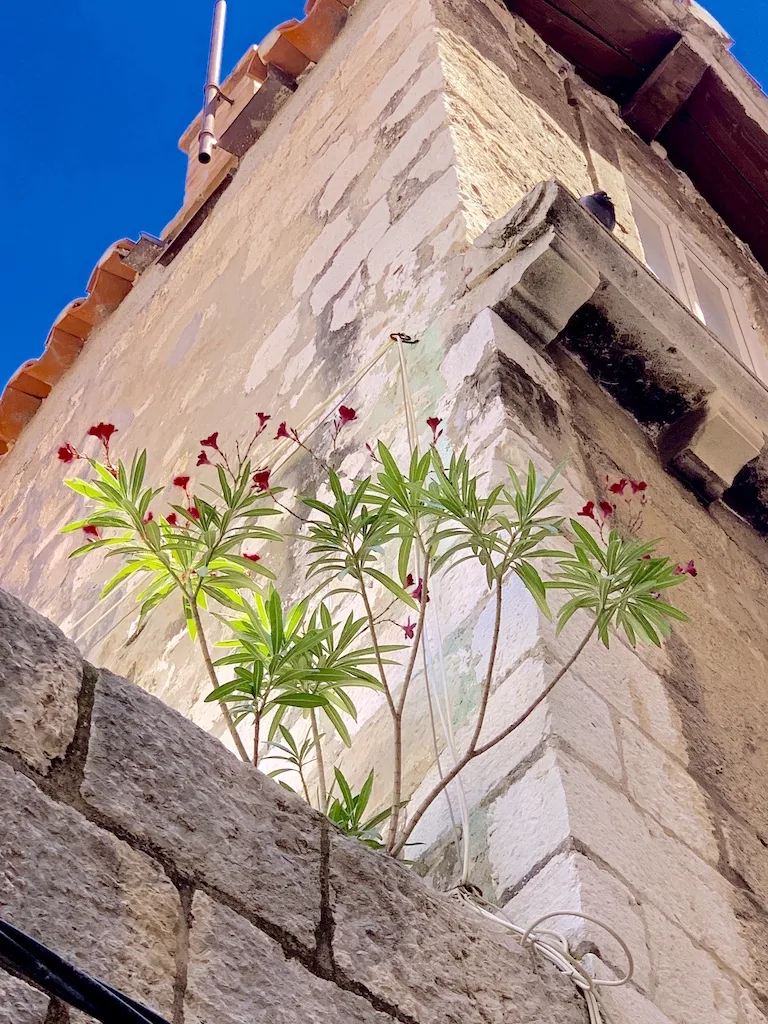 ---
What's in this post:
hide
Things to do in Hvar
---
1. Walk the old streets of Stari Grad – The Port
One of the best things to do in Hvar is to visit Stari Grad. Stari Grad is considered the "old town area" of Hvar and is the epitome of a rustic Mediterranean coastal town. With its ancient white-stone streets you will find around every corner another historic church or archway or bougainvillea-covered staircase. It is also home to one of the first theaters on the island, the Theatre "Petar Hektorovi". People who come to visit also enjoy visiting the Stari Grad Museum, its library, and the Music School.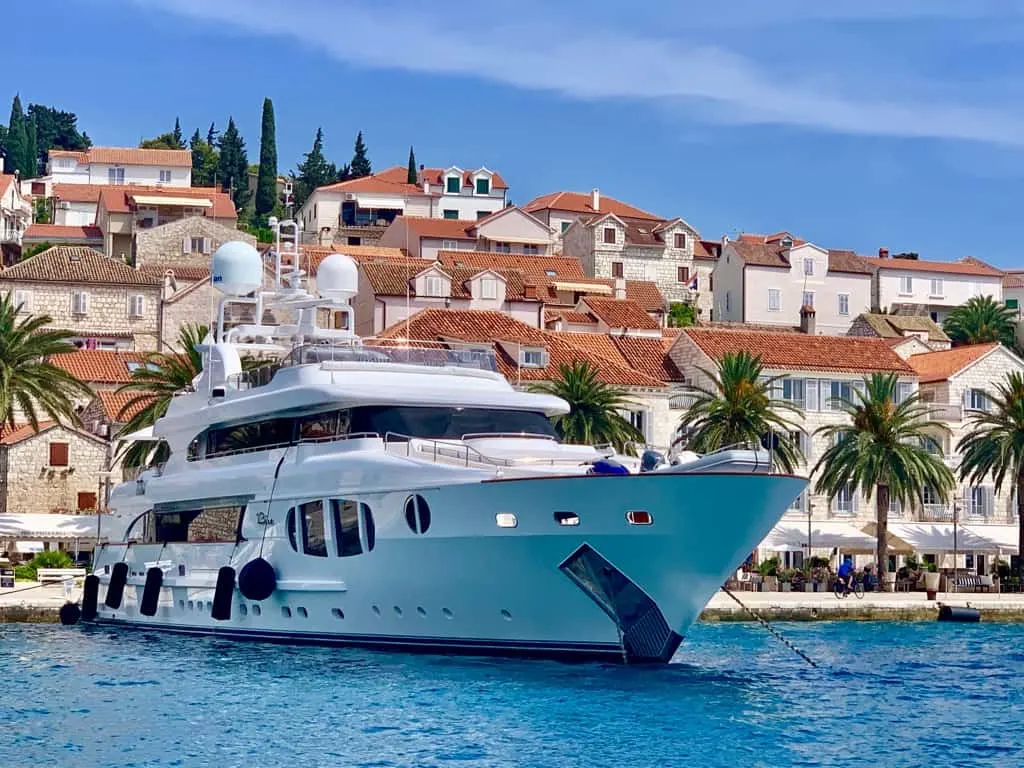 In the Stari Grad Museum, you will find coins, remnants of ceramics, and stonework, They are displayed here in the neo-Renaissance Bianchini Palace, which was built in 1896 by the four sons of a prominent local shipowner.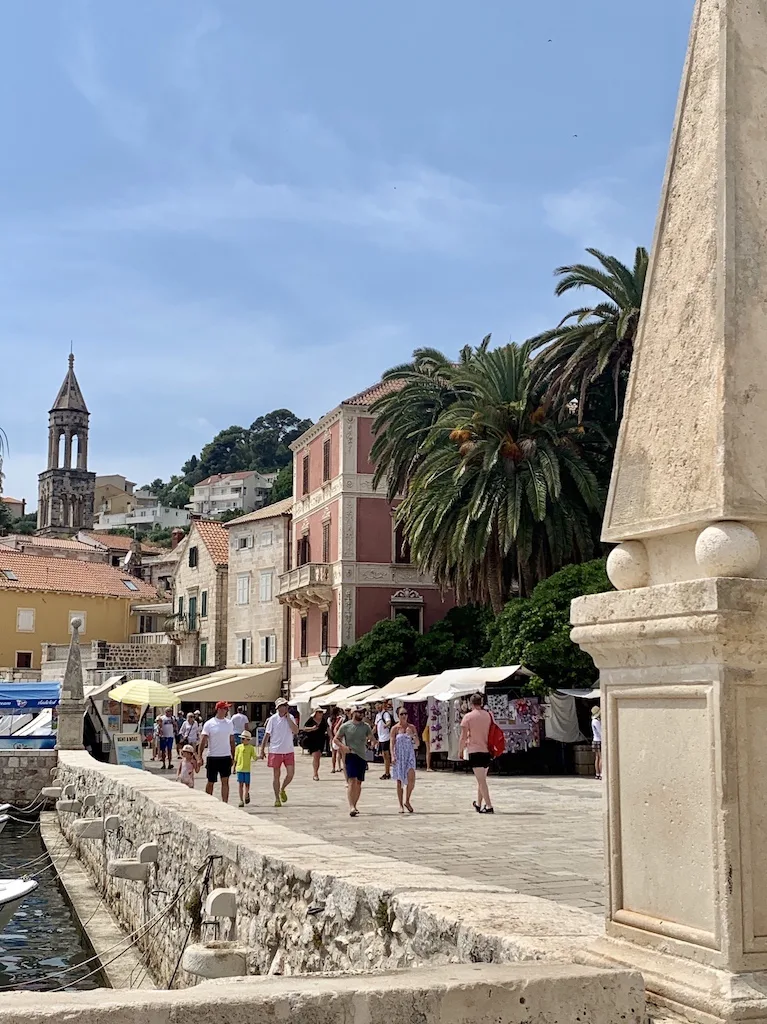 Stari Grad is a Gorgeous Port
Aside from all of this, Stari Grad is best known for its beautiful port. Tourists flock from every direction for a chance to sail into this small-town port. You can reserve hotel boats, take a tour boat around the island, or go visit nearby islands via ferry. Actually, a nautical experience around the island of Hvar is just one boat ride away!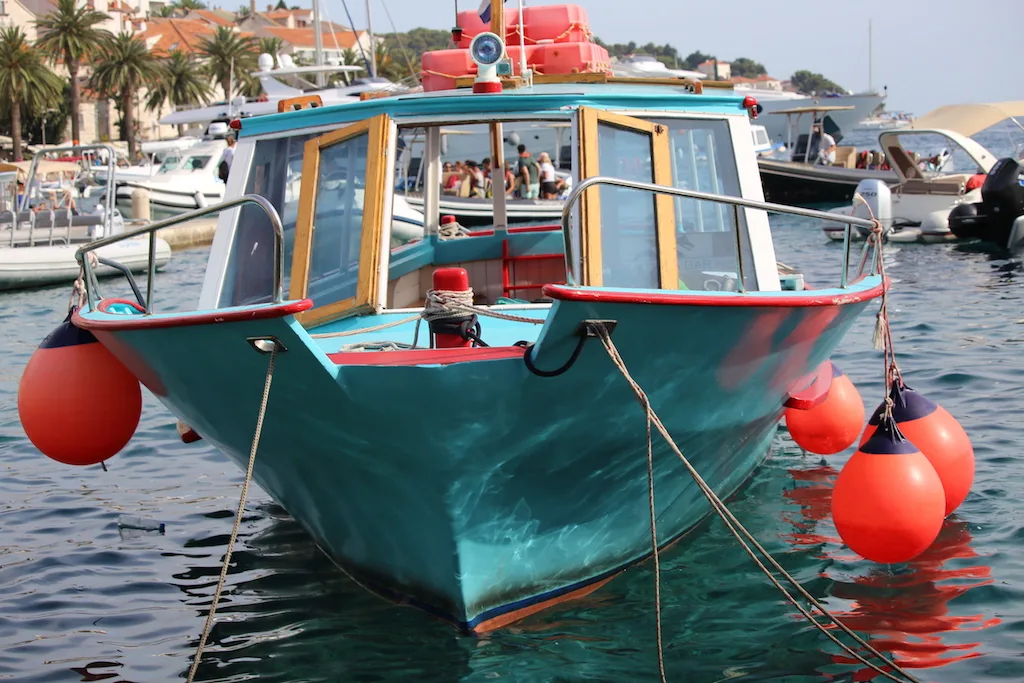 2. Taxi Alternatives are Too Cool
On Hvar island, there are no Lyfts, Ubers, or cab drivers here. I took a seaplane for about $60, as well as motorboats, ferries, and yachts throughout my stay in Hvar.
3. Croatian Food (& Wine) Will Make You Break Your Diet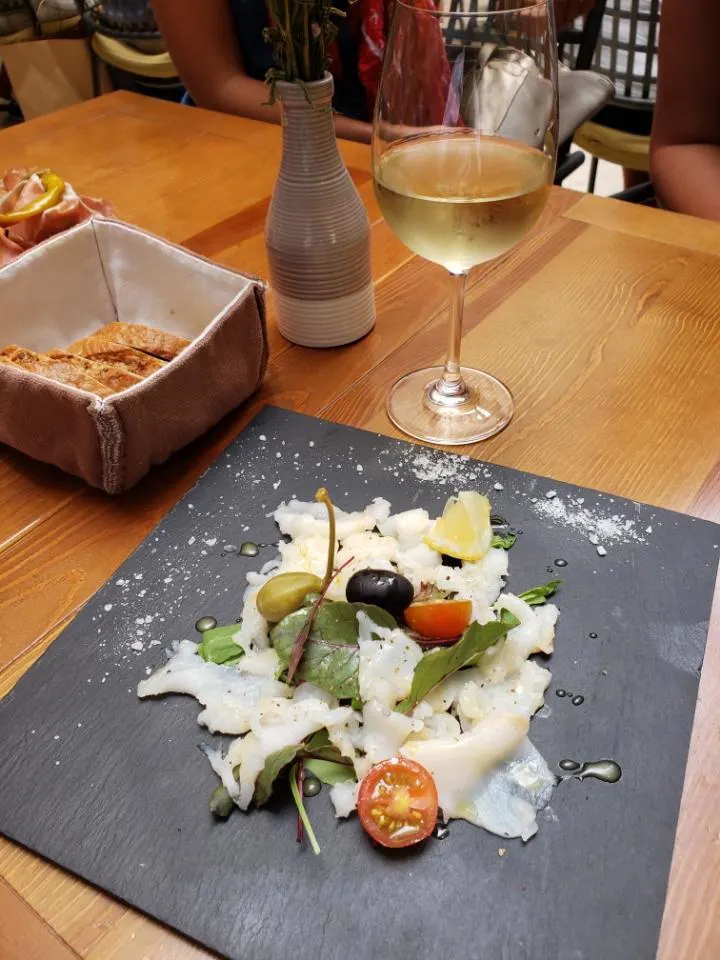 I can guarantee it! There is no better way to immerse yourself in another culture than to eat their cuisine. The Dalmatian cuisine is delicious and unique. So much so that you must eat the following restaurants to understand what I mean. A cozy atmosphere and authentic food are what you will get at Konoba Menego and Fig Café Bar. Or you can try Garifull, for stunning views, great atmosphere, and the unique gastronomic Croatian food of this restaurant.
4. People Watch at St. Stephen's Cathedral and Square
The St. Stephen's Cathedral was built in the 16th century to honor the deceased patron Saint of Hvar, St. Stephen. The complete construction of this cathedral was done within two centuries; therefore, several architectural styles were combined to finish the cathedral. A mixture of Baroque, Renaissance, and Gothic styles all come together in this stunning cathedral and impeccable bell tower. The interior of this cathedral houses the works of Venetian artist Stefano Celesti. And if you've got time, head inside and see the 15th-century choir stalls.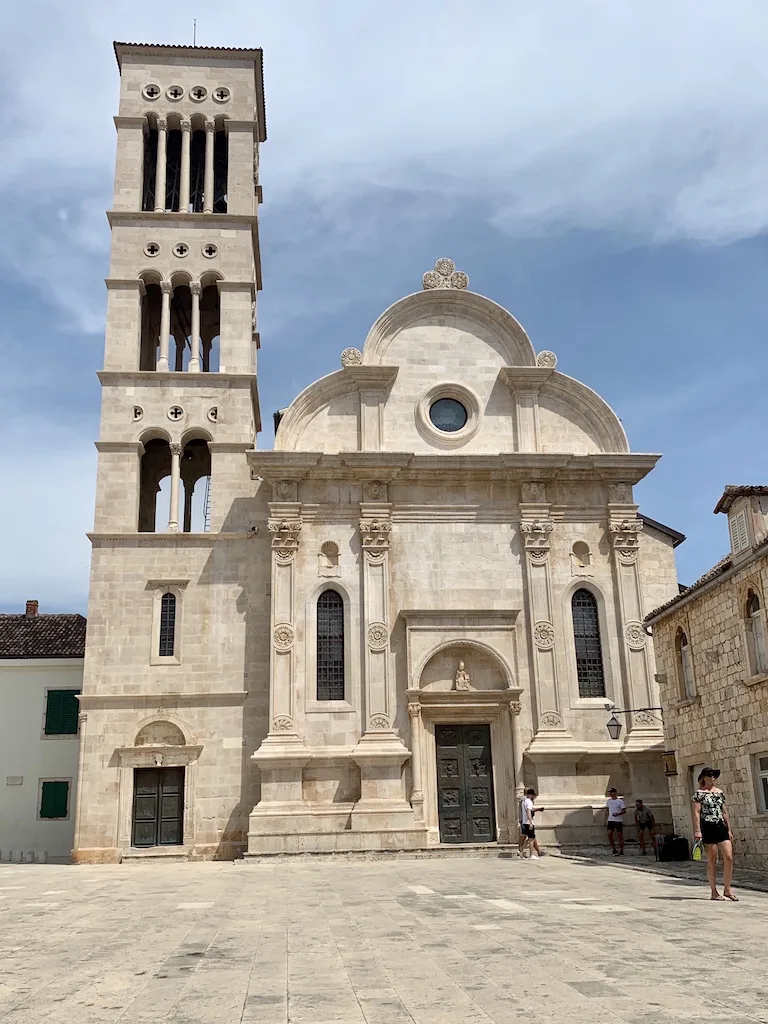 Plus, you can see the Arsenal and Hvar's Main Square called Hvarska Pjaca. St. Stephen's Cathedral and Square really is the center of public and social life in Hvar. It's also the largest old square in all of Dalmatia. Literally, you can go to the square and watch local friends stop to chat with each other and little old ladies gossip, or men playing games in the streets. They also sing along with a local busker who performs music on the streets. While there, I was lucky enough to see a procession of Corpus Christi as the square comes alive, all the while, licking my delicious börek or ice cream.
As you probably already know, such a beautiful square comes with a ton of cafes, shops, and bars…. don't even bother with them, as honestly, they are overpriced and not worth it. It is better to wander a few streets up to find the cheaper and much better Croatian food.
The expression, "All roads lead to Rome", with its easy access to the Hvar Square has made it the most visited and largest square in the Dalmatian region. Visit in the evenings when the sun is just setting to see the evening light shine through its stone arches.
5. Visit the Spanish Fort or Spanjola Fortress
Perched above the town is the 16th-century Spanjola Fortress. The Spanjola Fortress is accessible through a stairway that extends from the Gates of Dates. During the Venetian Rule of the 16th century, this fortress was built as a form of protection from any invaders of the island. From the Hvar Fort, walls run down the hillside, built to protect the inhabitants of the ancient town. Climbing the hill to the Spanjola Fort is one of the top things to do in Hvar. From the fort, visitors have views over the Adriatic Sea and Pakleni Island Archipelago. There is a small fee to enter the fort, which includes access to the dungeons, old canons, antiques, things from the middle ages, and the museum.
6. Take a Boat Trip to the Blue Caves in Biseovo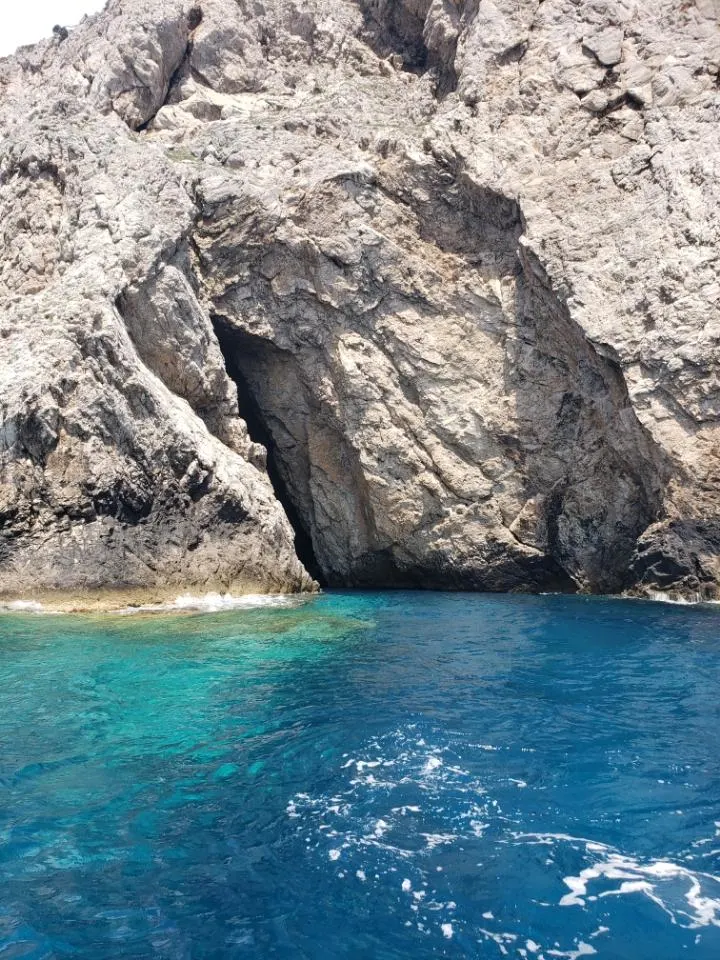 If you want to take a quick trip to the Island Biseovo near Vis, then you must do so to visit the Blue Cave. I recommend taking an early morning boat trip to the cave because that is the most peaceful time of the day. The most spectacular part of this cave is the illuminating reflection of the limestone cliffs as they meet the water, giving off a blue color around the walls. Click here for tours and more information on how to get to the Blue Caves.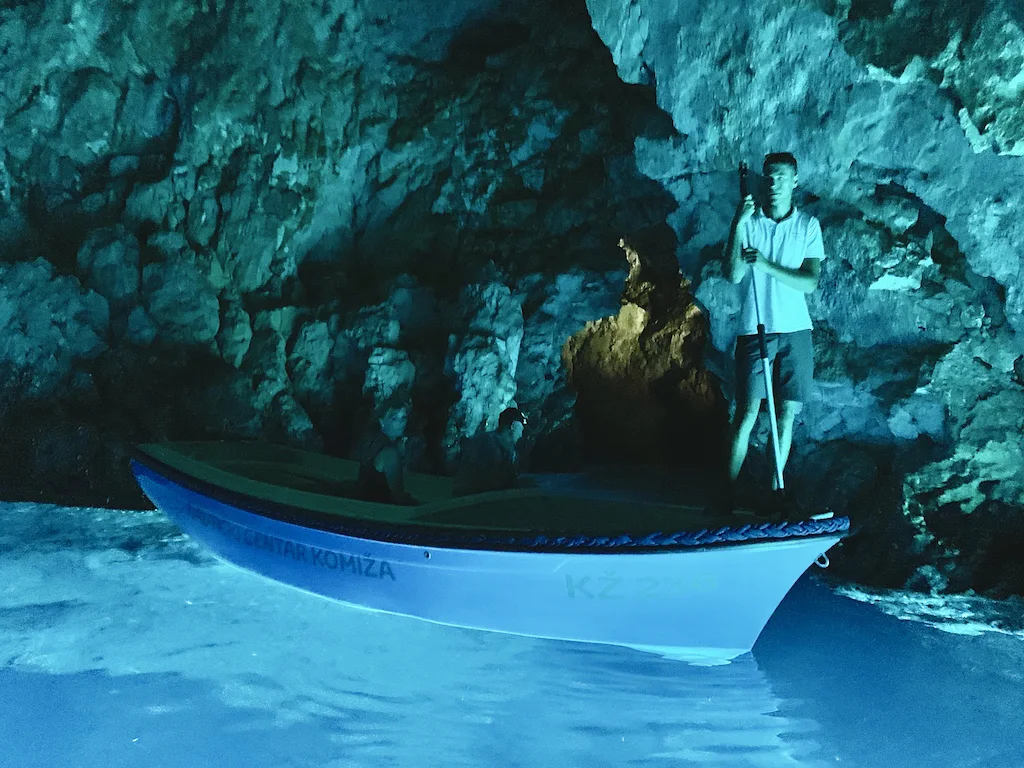 Honestly, we had a great day enjoying the blue caves of Biseovo. When you get there, they have a system, as your boat captain knows how to get you a ticket and tells you the time that you will be going in. Typically you wait around for a bit, they call your number, then you go down to the dock to get into the tiny boat that takes you out there. The whole thing doesn't last too long, but I thought it was pretty cool. Oh, and you have to duck real low BEFORE getting inside the blue cave! Then the boat you around a bit, and you are back on Biseovo in no time. Afterward, we went up to the top of Biseovo for a few drinks and to see the view and relax.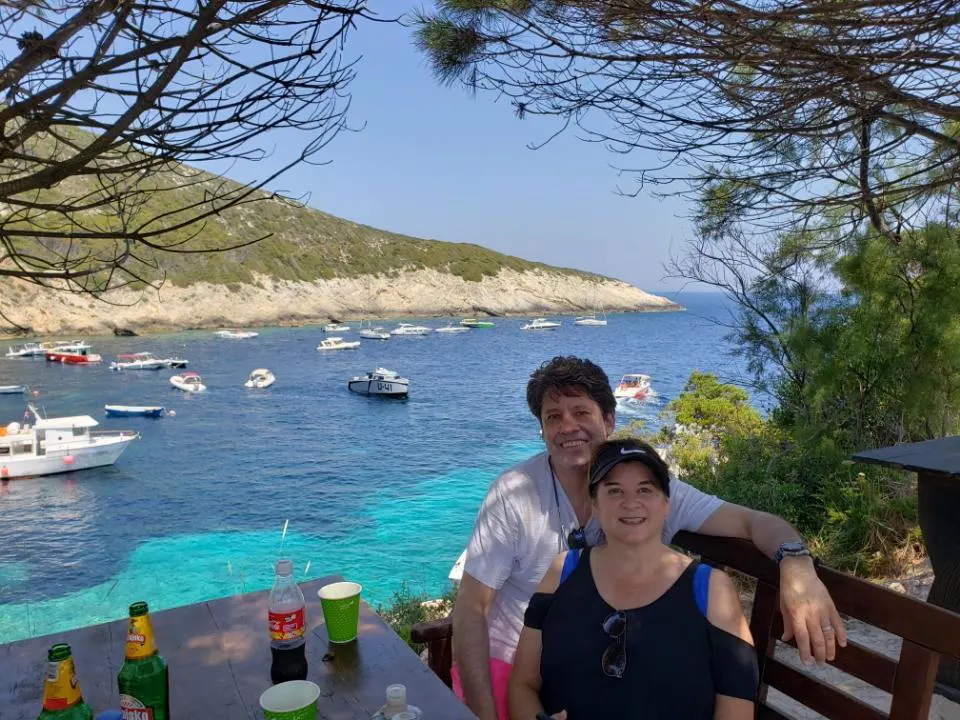 7. Spot the Franciscan Monastery
I doubt anyone would visit Hvar without spotting the Franciscan Monastery on the way into town. It is not too far from the harbor. The Franciscan Monastery is open most weekdays between 10 am-12 pm and then again from 5 pm-7 pm. It was built in the mid-15th century and has the most peaceful atmosphere and location on the island (I think.). We stopped and had lunch in the area and then went swimming before heading into Hvar.
Within the monastery, visitors can check out a museum and a library. The "Last Supper" painting by Ravenna Matteo Ingoli is thought to be the oldest painting in the monastery. And it stretches 6 1/2 feet by 26 feet!
But the true wonder at this monastery is a 300-year-old Cypress tree, which grows in the garden and has been there since the early 1700s!
8. Venetian Loggia and Clock Tower
The palace went through some repairs before becoming a café from the late 19th century to the early 1970s. Today, the Venetian Loggia and Clock Tower are part of the facade of the Hotel Palace. It acts as the hotel's luxurious vintage salon, where guests are welcomed with a grand piano. The clock tower itself only goes back to the 1800s. It now occupies the place of the ducal palace, which the Turks destroyed. Make sure to stop by this historic architectural site in Hvar, Croatia.
The Renaissance-style comes into play as you admire the 13th century Venetian Loggia. The Venetian loggia was once used as a courthouse and for other government necessities. The Clock Tower was built in the 15th century and was originally part of the Governor's Palace. It wasn't until the demolition of the palace that the clock tower was removed. Now, both of these stunning landmarks can be seen at the Palace Elizabeth Hotel. The exterior screams opulence — and rightly so, as it was once part of the Venetian governor's palace.
9. Eat at Nonica Patisserie
One of the loveliest places to eat all the local biscuits, cakes, and pastries in Hvartown is at Nonica Patisserie. This pastry shop is located in a 15th-century house and serves the best treats like Hvar honey biscuits, fig sweets, sweet dough, brownies, and fruit cakes.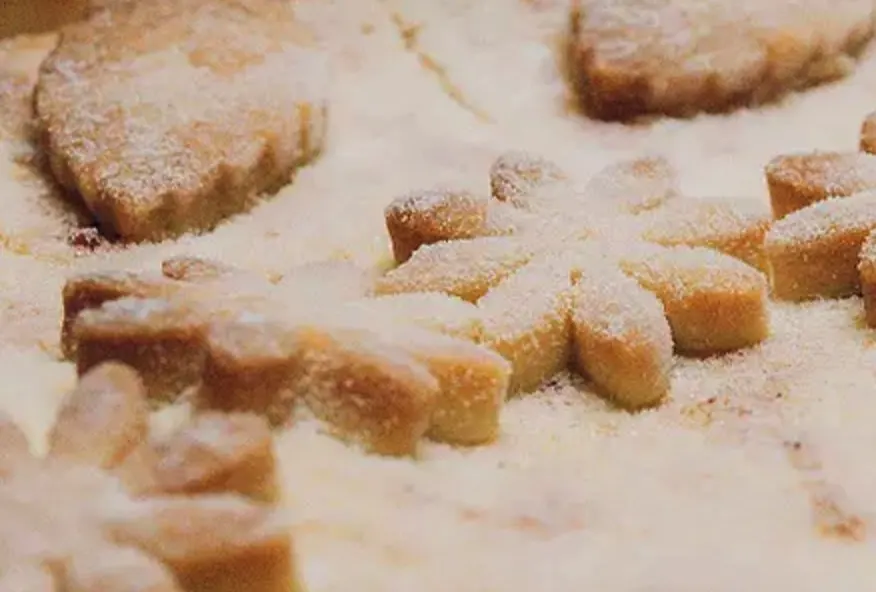 10. Shop Srinjo Kola or "Middle Street"
But if you are looking for some action in Hvar, you will find it on Srinjo kola or "Middle Street". Where once there were merchants and craftsmen, you will now find delis, cafes, and souvenir shops full of everything you want to buy! One place I absolutely loved is Za Pod Zub. It is a gourmet store offering products sourced from all of Croatia and Hvar specifically. They have things like cheese, chocolate, honey, olives, jellies, and vinegar. They even have some of the best wines in Hvar. So be sure and stop by this place.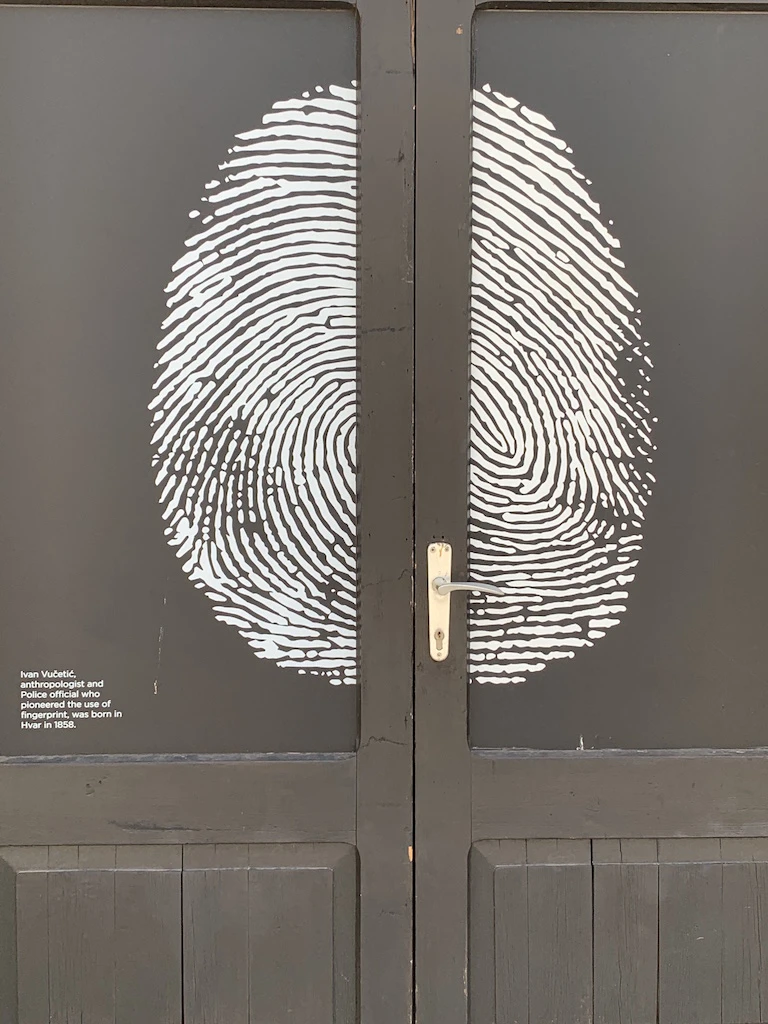 11. Eat Lavender Ice Cream
But something that really caught my eye and my tastebuds was lavender ice cream. Being the ice cream enthusiasts, I couldn't wait to try it. And man, was it tasty! With the pink floral coloring, creamy texture, and sort of a lavender aroma, this lavender ice cream was to die for! The best lavender ice cream though was typically found in Stari Grad and Jelsa, where the flavors tasted more authentic. So be sure and order a lavender ice cream before you leave Hvar Island.
12. Pick up a Lavender Souvenir
Lavender fields are quite popular in Hvar and are in bloom between late May to July. You can take a tour like this one and learn about the lavender history and see the beautiful fields. You mustn't forget to pick up a lavender souvenir in places such as the Coral Shop or the Green House Hvar. These shops sell lavender oils, lavender fragrances, and more. On Hvar Island, known for its lavender products, it is no surprise to see lavender products in just about every store around.
Two villages of Malo and Velo Grablje, a short drive from Hvar Town, are among the least populated on Hvar, yet today Velo Grablje has just five permanent residents and is home to the annual Lavender Festival! While Malo Grablje has the Stori Komin Restaurant which is open in the summer.
13. Find the Oldest Olive Tree on Hvar
But while lavender is Hvar's most famous bloom, there is a remarkable treasure that has been totally overlooked. Plus, it was placed under heritage protection in 1964. What is it? It is the oldest olive tree on Hvar. Experts have put it at 2,500 years old, which, if true, would make it one of the ten oldest olive trees in the world.
Italian experts dated the majestic olive tree close to the eastern village of Zastrazisce at about 500 years before Christ. Yet hardly anyone on the island knows of its existence. Measuring an impressive 16.5 feet in diameter, the tree still bears fruit. Stop by the Rubin Olive Mill or Press on the left as you drive through the village. Ask about the possibility of a visit while sampling and buying some of their Rubin olive oil and honey. The owner just might take you to this amazing tree!
14. Visit an abandoned village
There is a beautiful abandoned village not too far outside of Hvar Town, Malo Grablje. Most of the locals left in the 1950s to find a better life and economic stability up in Milna. Today the village is an eco-village that is very quiet and serene. Plus it is a good place to visit for a while to get out of the constant movement in Hvar Town.
15. Take in the Sunset at Falko Bar
Sunsets in Hvar are absolutely stunning and one of the best things to see while on the island. The Falko Beach Bar is a great place to combine relaxation, yummy food, and a beautiful view. Although the walk to the bar is a little tiring, it is worth it just to enjoy the sunset and a nice swing on the hammocks.
View this post on Instagram
16. Beaches Near Hvar Town
The Pakleni Islands are a must-see during your trip to Hvar thanks to the stunning coastline beaches and breathtaking pine forests. While at these islands, most people love to engage in water activities such as swimming, fishing, and scuba diving. But might as well pick up a picnic lunch, get some water, and a few drinks to enjoy the day! Typically a cooler is provided with your rental. Just bring a towel and some sunscreen,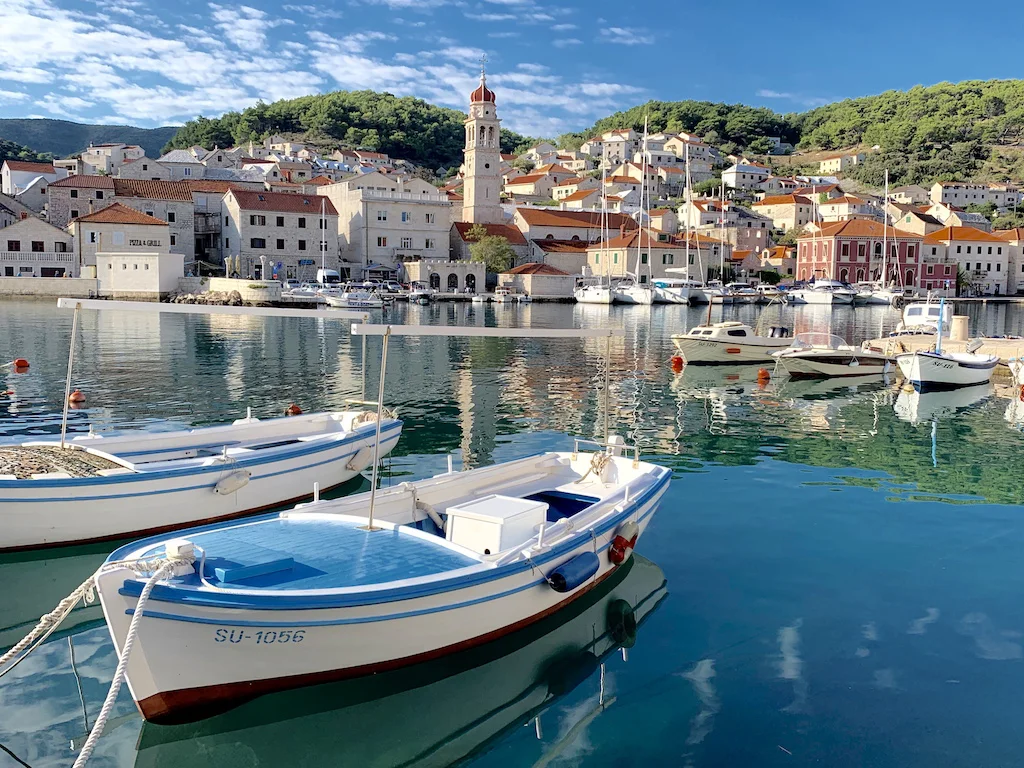 The largest island in the Dalmatian region is Brac Island. This island is famous for its soil and limestone, which latter was used to build many temples, palaces, and cities in Hvar. Brac Island is home to glorious bays, beaches, history, and wonderful people. Just take a water taxi to this island you will know exactly what I mean.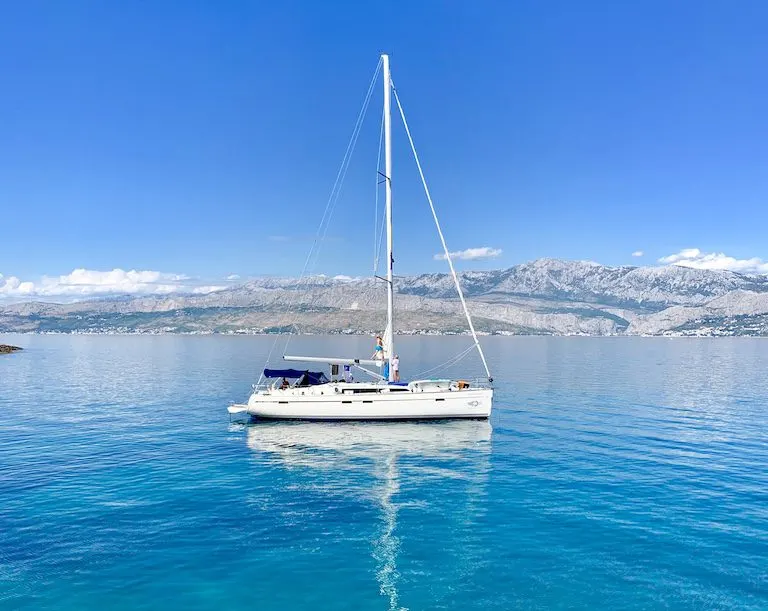 If you aren't afraid to walk around in your birthday suit, then Jerolim Island is the place for you. This island is famous for being home to the many nudist areas around the island. Aside from the nudist areas, there are pebbly beaches and restaurants.
17. Spend the Day at the Beach
Thanks to the splendid weather and wonderful location, Hvar is a great place to visit any of the beaches of the island. But the best beaches in Hvar are not all right in Hvar Town but some are still completely worth the effort to get to. These beaches worth heading to include:
Dubovica Beach, one of the most famous beaches on the island (it's a small hike down but not difficult)
Lucisca Beach or Sveta Nedjelja
18. Hvar Attractions:
Hvar Beach
The pebbled Hvar beach is a wonderful place to spend the morning or afternoon soaking up the island's sun. This beach is within walking distance from the harbor. I recommend bringing swimming shoes because after a while the tiny pebbles might hurt a bit.
Mekicivica Beach
After a little bit of a trek through the pine forests of Hvar, you will reach Mekicivica Beach. This beach is small, not crowded, and perfect for a quiet day at the beach. You can enjoy swimming, snorkeling, and a nice picnic on the beach.
Sveta Nedjelja
Another great beach near Hvar is Sveta Nedjelja, also known as Lucisca Beach (Bay Lučišća). This gorgeous beach is usually quiet, tranquil, and a fantastic spot to spend the day.
More Hvar Attractions:
Pokonji Dol
A quick trip to Palinski Island is where you will find the lovely Pokonji Dol beach. The enticing crystal-clear water will call out your name to swim in the sea. At this beach, you can rent beach chairs, umbrellas, canoes, and pedal boats to add to your wonderful experience.
Bonj Beach
One of the most beautiful and luxurious beaches is Stari Frad, Hvar is the Bonj Beach. While the beach is open to the public, there is a section reserved for people who have rented apartments or rooms at the nearby hotel. Check out this site to reserve a room near Bonj beach to get special access to the lounge chair, cabins, and facilities of this beach.
Mlini Beach
Mlini Beach is a wonderful spot for families with kids to enjoy snorkeling, swimming and sunbathing. If you pick a nice spot near the pine trees you will have the best of both the sun and the shade.
19. Jelsa – Family Beach Resort
Nestled in between the Hum and St. Nikola mountains is the treasured town of Jelsa. You can get to this town via local ferries such as the Jadrolinija or a catamaran. Sun and sea are the top attractions families love when visiting this beach resort. There are several beaches in Jelsa such as Mina, Carkvica, and Vitarnja. The Fontana Resort is a budget and family-friendly resort in Jelsa. This resort offers a pool bar, beachfront access, a restaurant, and plenty of comforts.
20. Be sure and visit Dubovica Bay
Just 5 miles from Hvar town is where you will find the stunning shores of Dubovica Bay. This bay has been a favorite spot for locals and tourists alike to relax during their stay in Hvar. Pack your beach bag, towels, sunscreen. and hat and head to the Dubovica beach. There is a lovely restaurant nearby that serves up delicious Dalmatian cuisine.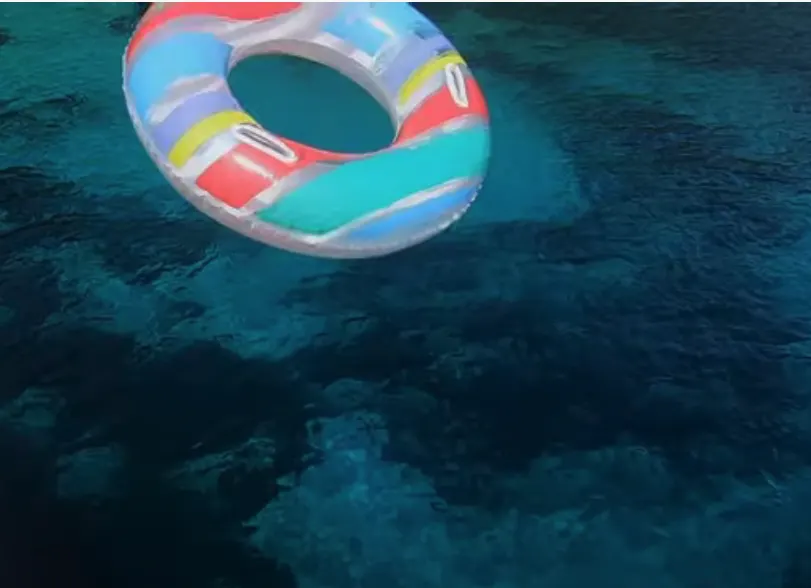 Better yet, visit Sveti Nikola, the peak of Hvar!
Sveti Nikola is .4 miles or 621 meters above sea level and the highest point on Hvar. From the peak, you have panoramic views of the island. You can pick a sunny day to see the islands, or if there should be a freak snowfall that covers the whole island, bring your skis and ski down to Dubovica bay, as one crazy Slovakian did in 2012!
21. Think about going Native -Sveta Nedilja
A 45-minute trek or quick boat ride east of Hvar Town (going west), you will find a paradise, unlike anything you can imagine. With crystal-clear, white-stoned Mekićevica Bay is very often frequented by naturists, but better known as Robinson's Beach. Actually, this beach is called Robinson's beach because of the restaurant that is right on its shores. With no electricity or water – it is prized find by sailboats, speedboats, and swimmers. Once there, put in your order for whatever's freshly caught that day, then take a dip in the crystal clear water –mainly because of the white beach stones. Then wait for the owner, and chef Domagoj ('Domi') to call you in for your delicious lunch with a glass of wine or beer.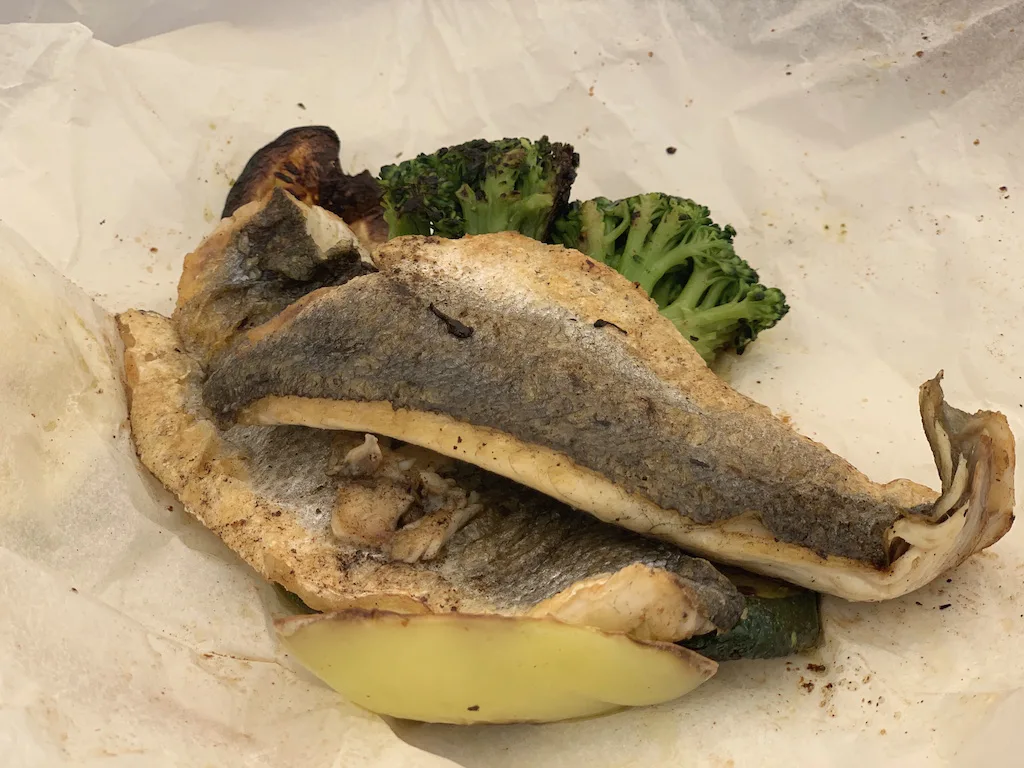 If you get extra hungry, there is a restaurant that serves up the best cheese nearby! Whatever Domi didn't catch for the day (or grown by him) has been boated over that day – and his specialties include grilled fish, lobster, lamb, and octopus salad! But his most popular dishes are the rich gregada (potato-based fish stew) and brodetto (Dalmatia's tomato-based fish stew), and the seafood spaghetti.
22. Rent a Boat for the Day!
I think renting a boat is one of the best things to do in Hvar, Croatia! Renting a boat is an awesome way to spend the entire day! You can see the Hvar coastline and the Pakleni Islands – something you do NOT want to miss. The HVAR archipelago is made up of 16 islands and is more than 6 miles long. Most of the land is covered in pine trees and is uninhabited. Renting a small boat, you can cruise into small and secluded coves and lagoons. Then just drop anchor, and jump right in the ocean!
Hvar is figuratively and literally the sunniest place in Europe (with more than 2,700 hours of sun in a year). This sun-kissed island has created a true getaway experience for people looking to explore or relax from their daily routines. It is no wonder tourists love visiting and revisiting Hvar thanks to its stunning beaches, interesting history, and more. Regardless of where you visit or what you do in Hvar, you will surely have a smashing time!