Traditional Japanese foods are not what you would expect. It is a mix of healthy, simple, and delicious dishes. Rice is often served with many different toppings such as egg, fish, shrimp tempura, or beef curry. There is also okonomiyaki which is a savory pancake made from flour and eggs that can have other ingredients mixed in like cabbage or octopus. The key to enjoying traditional Japanese food is to have an open mind!
Japan truly is a food lover's dream. With Asian cuisine that has often emigrated from its island home, Japanese food is well-known all over the world. Servings of miso soup, tempura, and, of course, sushi are common in any major city. For the traditional and the strange, the elegant and the messy, check out these restaurants in Japan's capital that will make your mouth water, no nix that, will make you drool! I found some of the coolest restaurants in Tokyo and MUST EAT Tokyo places ever. So read on as I introduce you to REAL Japanese food!
Japan is a very unique country. Unlike the US, for example, Japan has a culture that is deeply rooted in history and tradition. This means that there are many traditional foods in Japan that you may not be familiar with or think to try if you were only exposed to western food your whole life. In this blog post, we will explore some of the most popular traditional Japanese foods and why they have become such an important part of Japanese culture over time!
---
What's in this post:
hide
Where to Eat in Tokyo!
---
But before I tell you about the coolest Restaurants in Tokyo, I wanted to introduce you to the traditional Japanese diet.
What is part of a traditional Japanese Diet?
Sushi Combination
Sushi is an integral part of the Japanese diet. It's made with rice, vinegar, and any combination of vegetables or seafood that might be available at the time. The word "sushi" actually means "vinegared sushi." It's not uncommon for people in Japan to eat their Sushi inside out (so that its colorful side faces outward) which makes it look more aesthetically.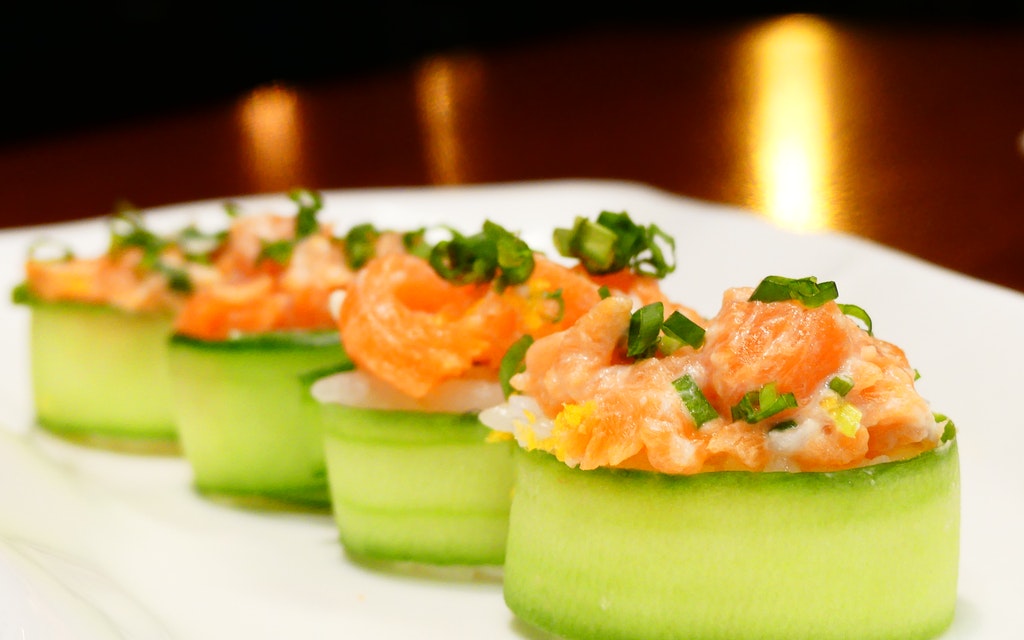 Ramen Noodle
Ramen is a noodle soup dish that can include other types of things, such as vegetables, seafood, and meat. The dish is often served with a soy sauce-based broth that has been simmered for hours to create an intense flavor. It might seem like ramen may be one of the most popular traditional Japanese foods on this list because it's so well known in other parts of the world, but many people don't like Ramen because of its strong, unique flavor!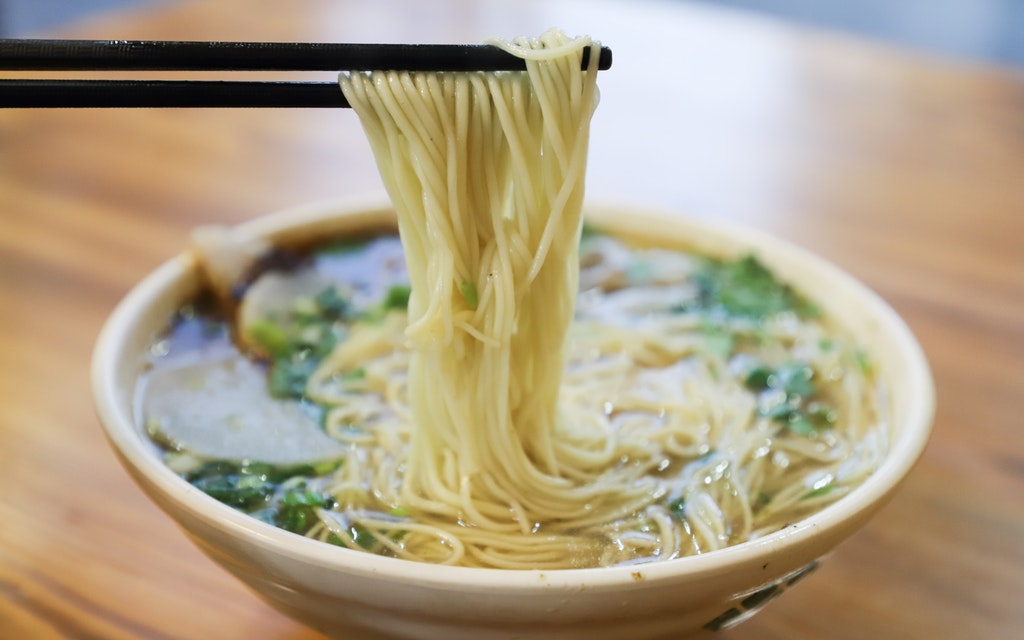 Sashimi in Paradise:
Sashimi: Sushi is an integral part of the Japanese diet and it's made with rice vinegar, but sashimi might be even more popular because there are so many varieties to choose from! Such as:
Salmon: is usually served as both sashimi or sushi and it has a mild, sweet flavor.
Tuna: This fish is often cooked so that the meat turns pink but when you eat tuna raw, its light color means it's not yet fully matured.
Yellowtail (Hamachi): The texture of this red fleshy fish can be quite firm which makes it popular for people who enjoy the taste of something more substantial in their mouth!
Hijiki seaweed wrap with roe and cucumber – an unusual combination because hijiki seaweed wraps are traditionally wrapped around boiled octopus tentacles?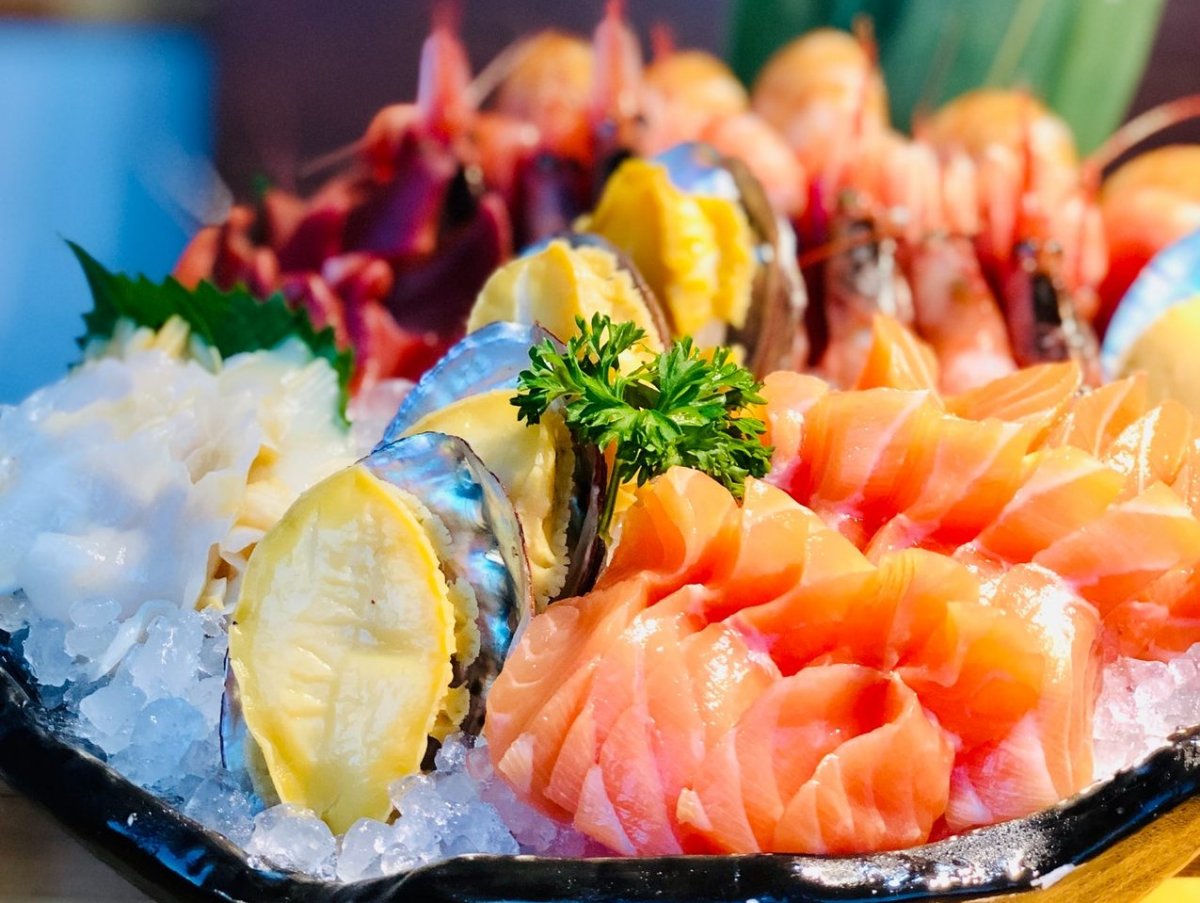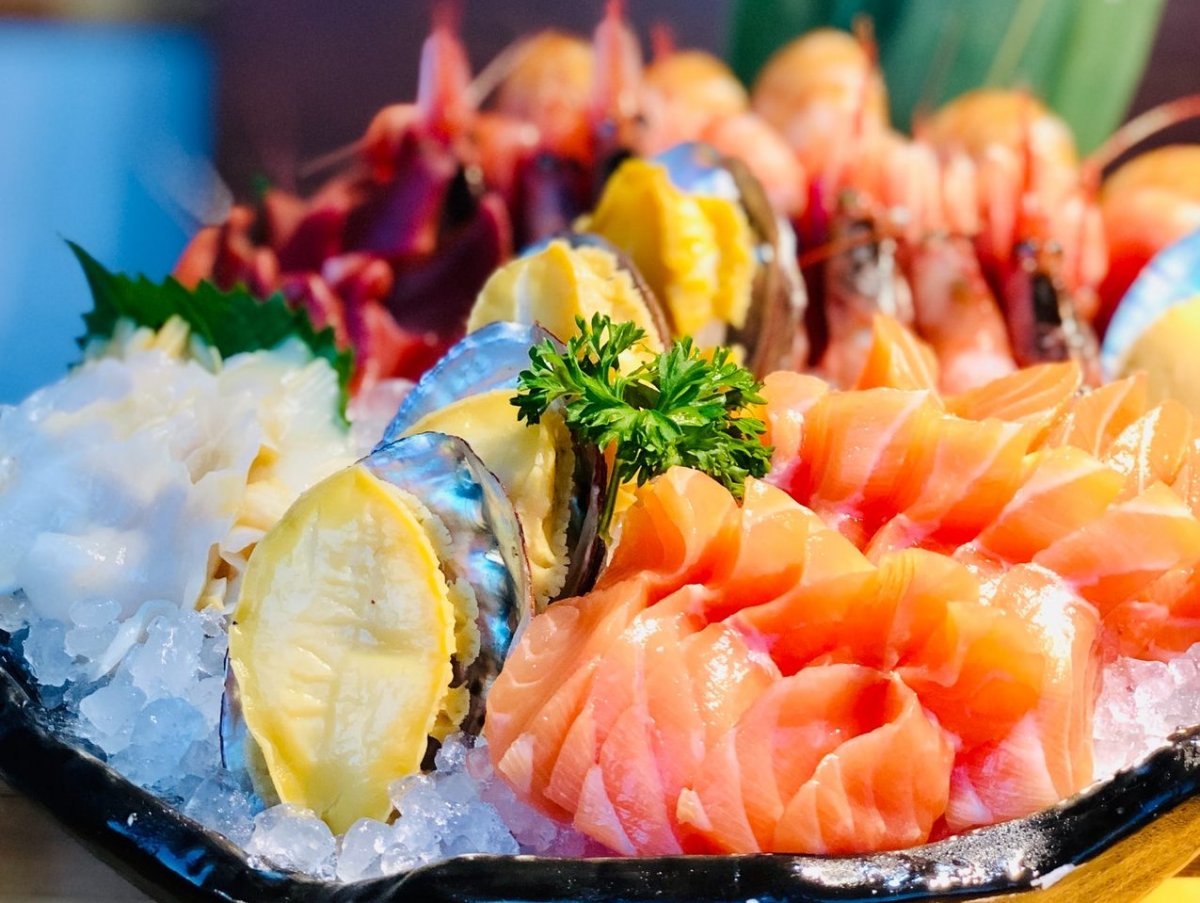 There are many different types of Sushi to choose from
A Maki sushi roll is when the rice and toppings are rolled up in seaweed.
Nigiri, on the other hand, involves placing raw fish over vinegared rice with wasabi paste smeared across it. It can also be cooked seafood or eggs!
But the most popular type of sushi for westerners would have to be California rolls because they contain avocado…and who doesn't love avocados? I know I certainly do!
What do the Japanese eat for dinner?
I was told once that the traditional Japanese dinner is to eat rice, miso soup, and fish!
---
8 of the Coolest Restaurants in Tokyo
Now you want to know where to eat in Tokyo? Let's get started!
Restaurant:
Osaka Ohsho (Shinjuku)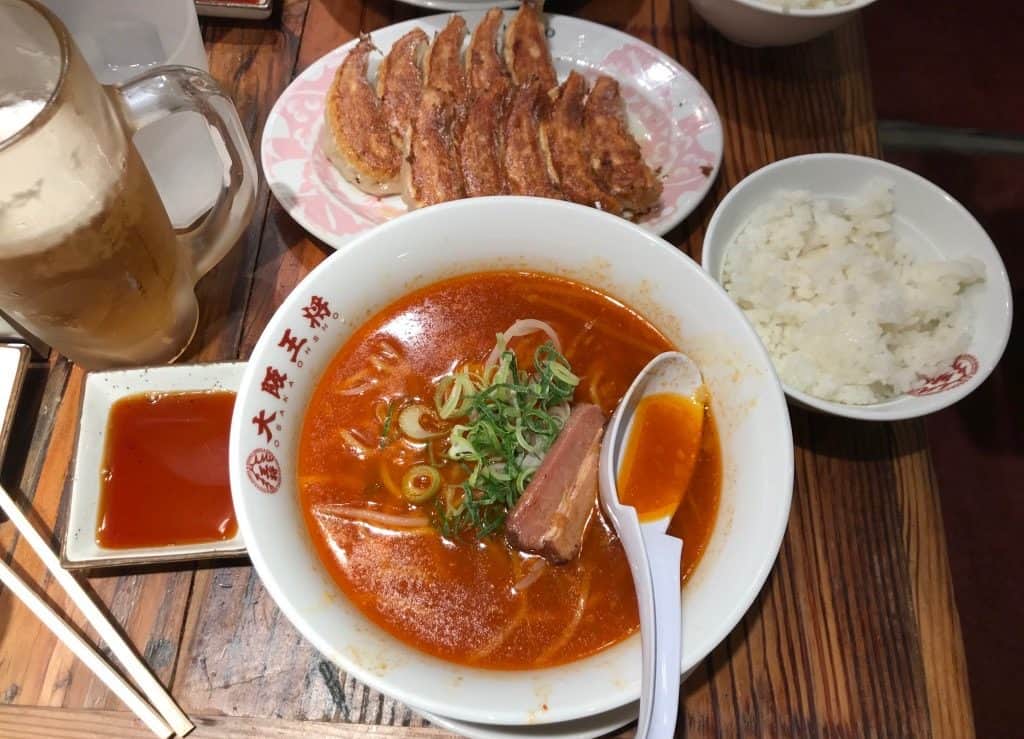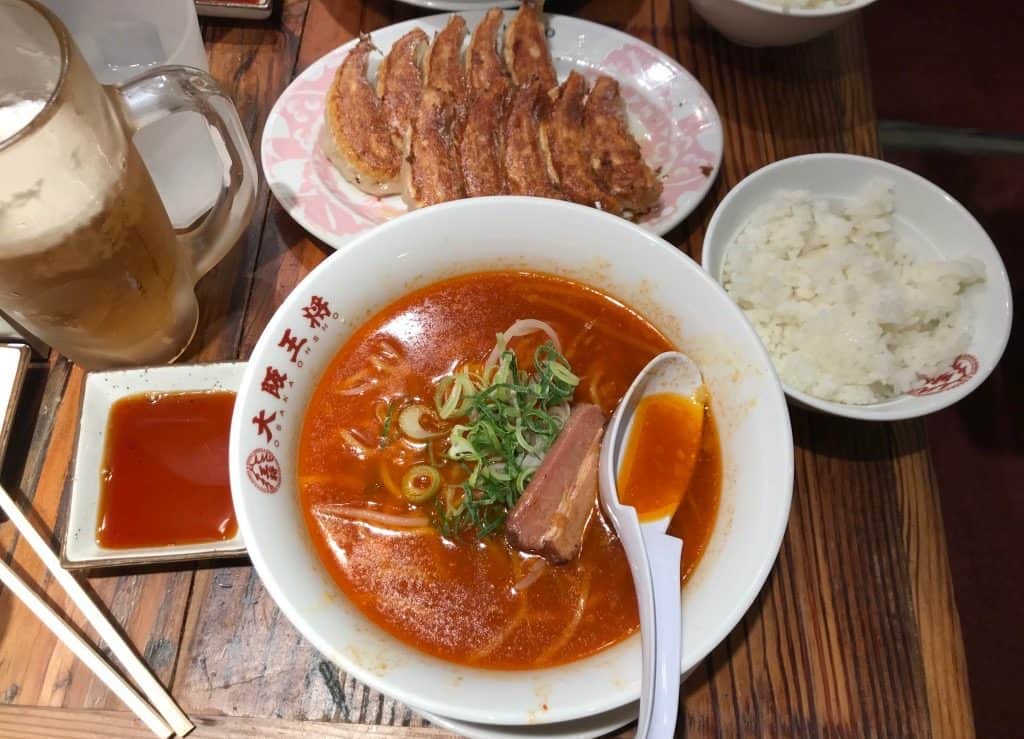 Nestled in the heart of the Shinjuku neighborhood, Osaka Ohsho is a small place that is perfect for a quick meal as you explore the city. Here you can find amazing bowls of ramen, dumplings, and various other dishes that are classically Japanese for a good price. Delicious food, cold beer, and great service mean you should definitely check this place out. And if need be, they also do Uber Eats.
Restaurant
Royal: Korean Dining and Bar (Chiyoda)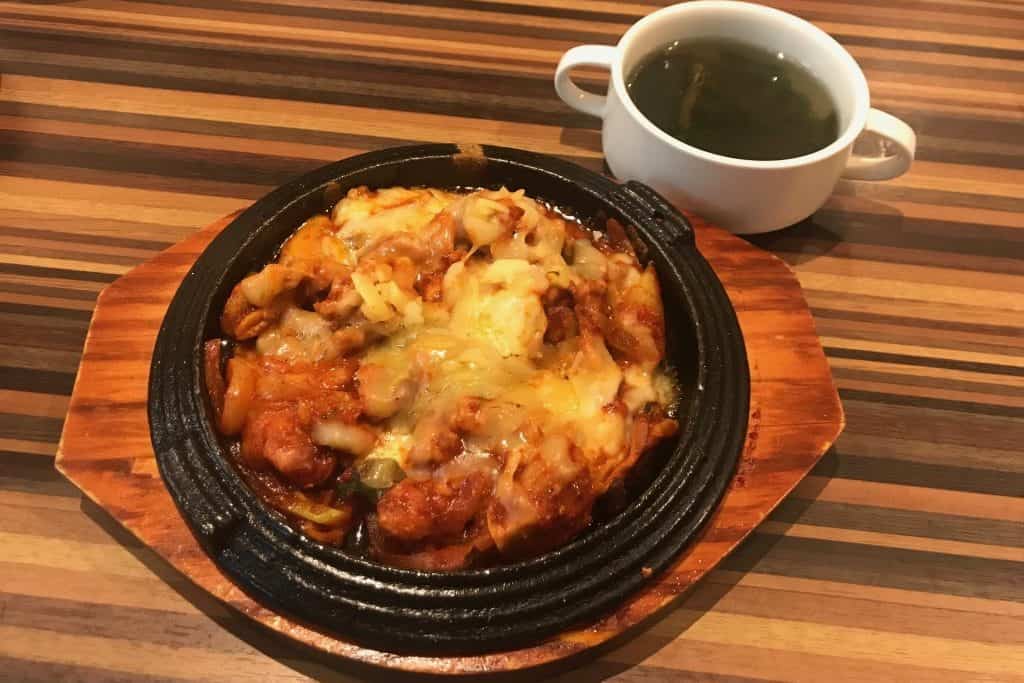 Located just outside the Imperial Palace grounds, Royal serves authentic (and spicy) Korean dishes to both business people and tourists alike. The restaurant is located on the ground floor of a skyscraper and alongside other establishments caters to those that work here as well. A complimentary serving of green tea will pair well with just about anything on the menu. I highly recommend Royal if you have a thing for spicy food.
---
And just in case you want to Spend 5 Days in Tokyo, I think this is the Best 5 Days Tokyo Itinerary I have ever seen!
---
Restaurant:
Dai Sui En (Shibuya)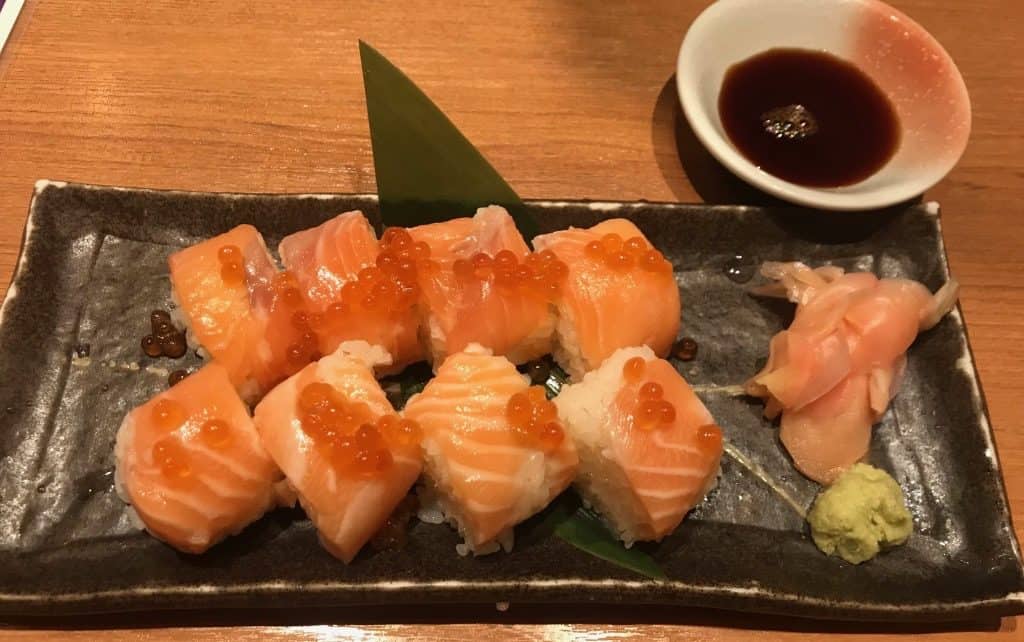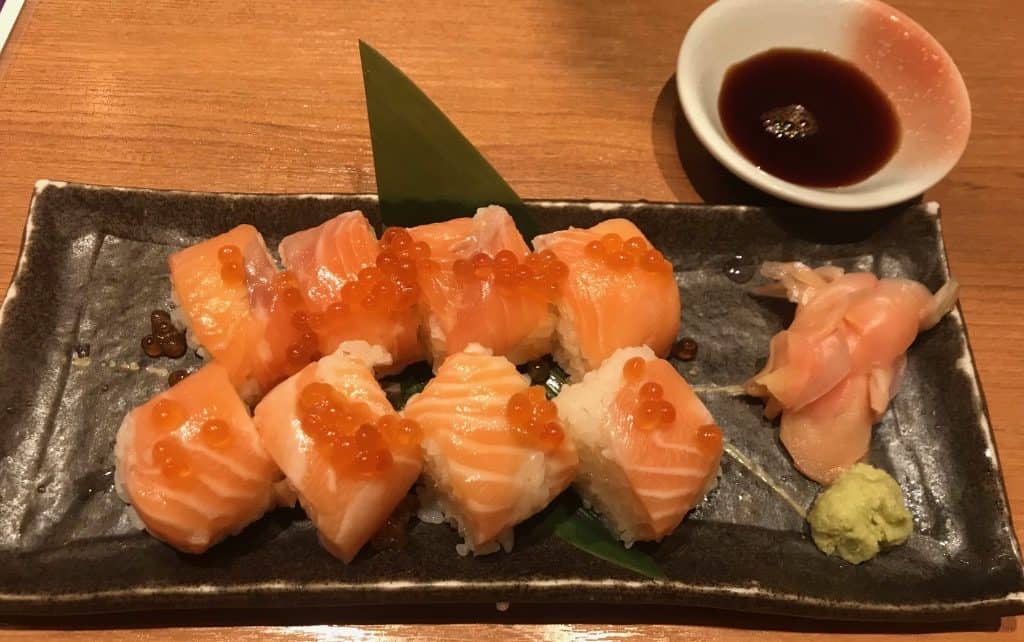 A quaint, memorable mom-and-pop shop, Dai Sui En is located in the fashion district of Shibuya. This place has a history that shows through the massive mural of pictures of bar patrons enjoying themselves that span back decades. In addition to the easygoing vibe, the food is incredible. I highly recommend the sashimi which can come in the form of salmon, tuna, and various other fish species. Not to mention they have English menus on hand for tourists, which is perfect for me! But I know I am lucky since my girlfriend taught herself how to speak, read, and write Japanese!
Restaurant:
Noodle Bazaar at the Cup Noodle Museum (Yokohama)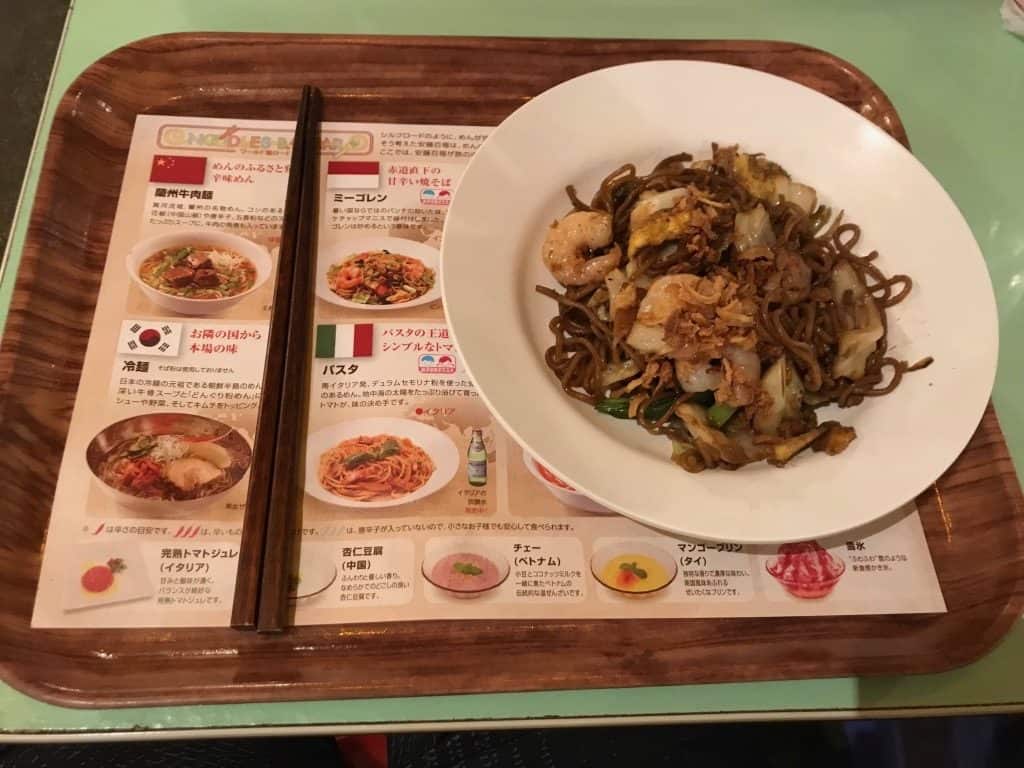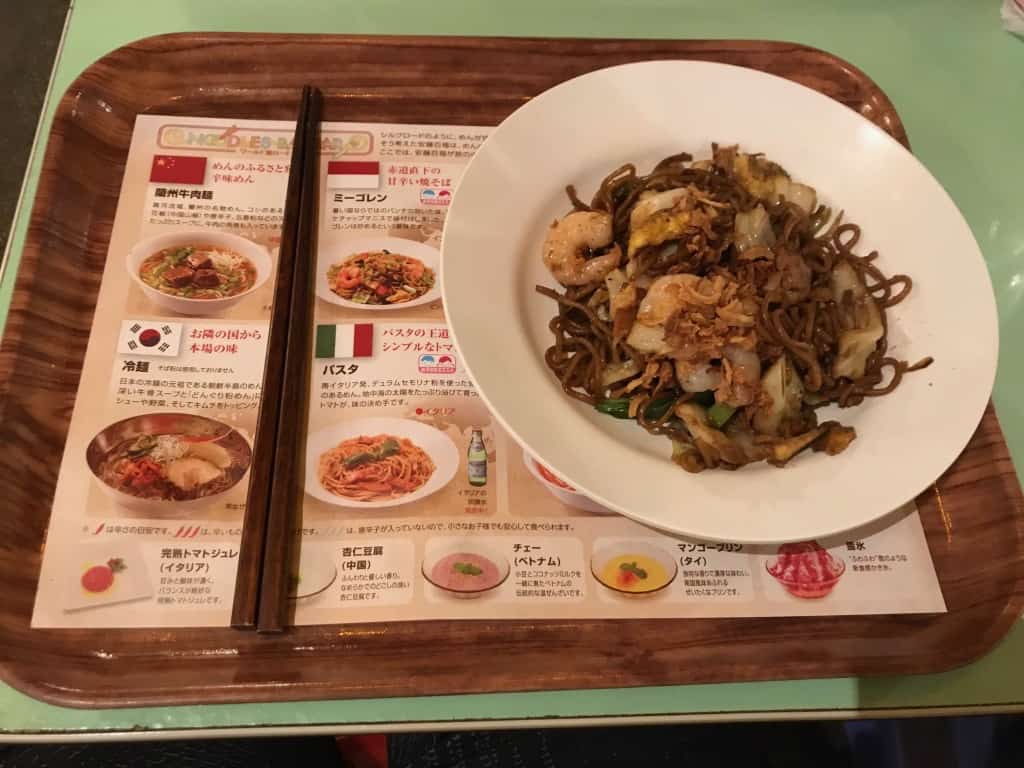 A multicultural experience awaits you at the Noodle Bazaar located inside the Cup Noodle Museum in Yokohama. A fun experience for both children and adults, the museum costs only 500 yen and allows you access to my favorite attraction, which happens to be the Noodle Bazaar. It is a large room with restaurants from around the world.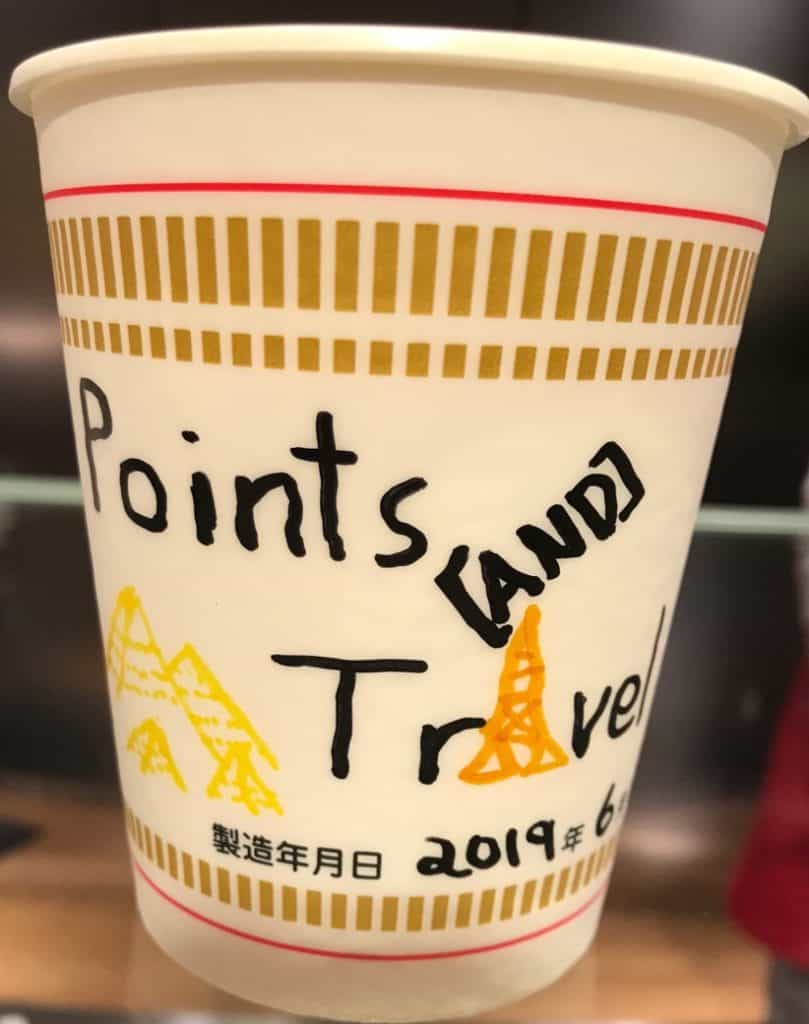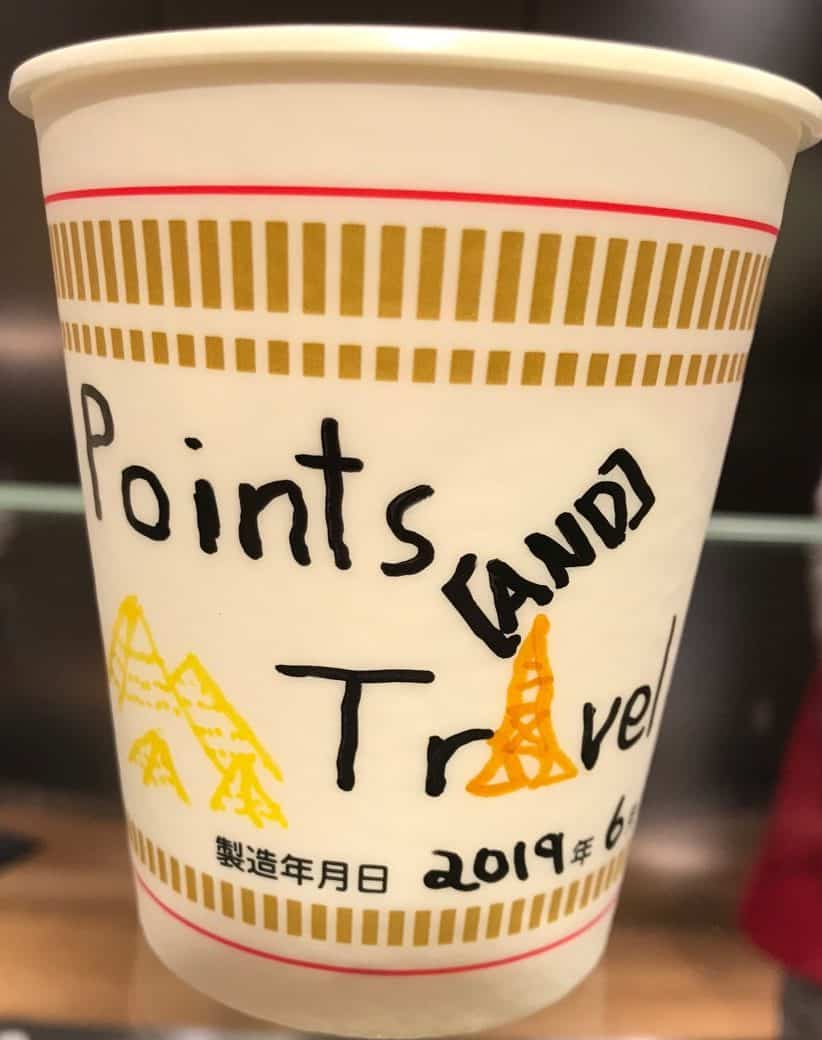 Here you can order from a wide array of vendors making classic noodle dishes from South Korea, Thailand, Vietnam, Indonesia, Kazakhstan, and Italy. As you move about the room, the décor changes to match that of the restaurant's country. A unique experience that allows you to sample noodles from all over Asia and Europe, the Noodle Bazaar is a must-see while visiting Tokyo.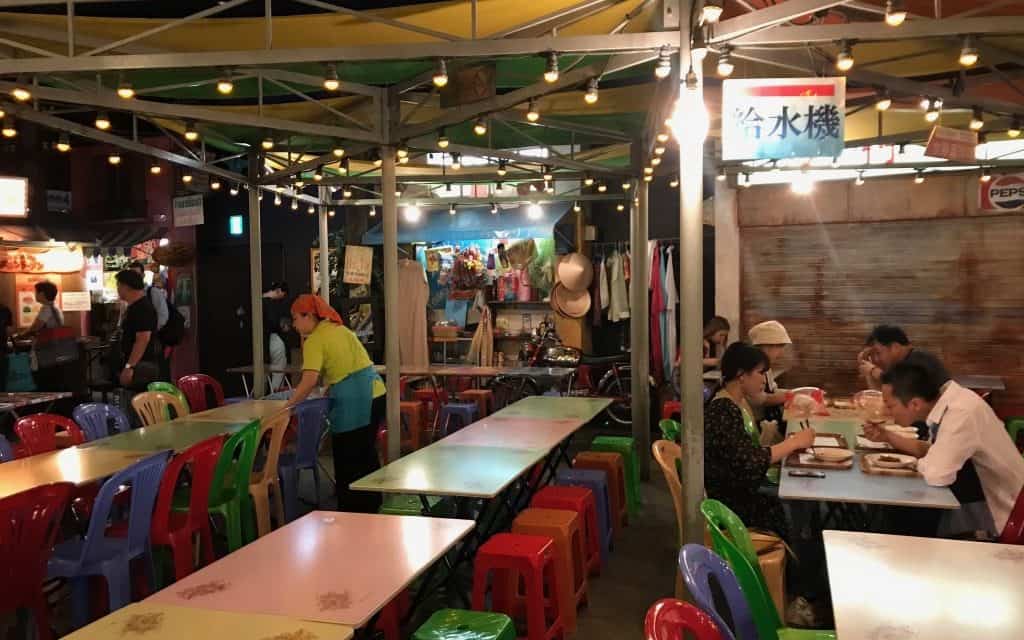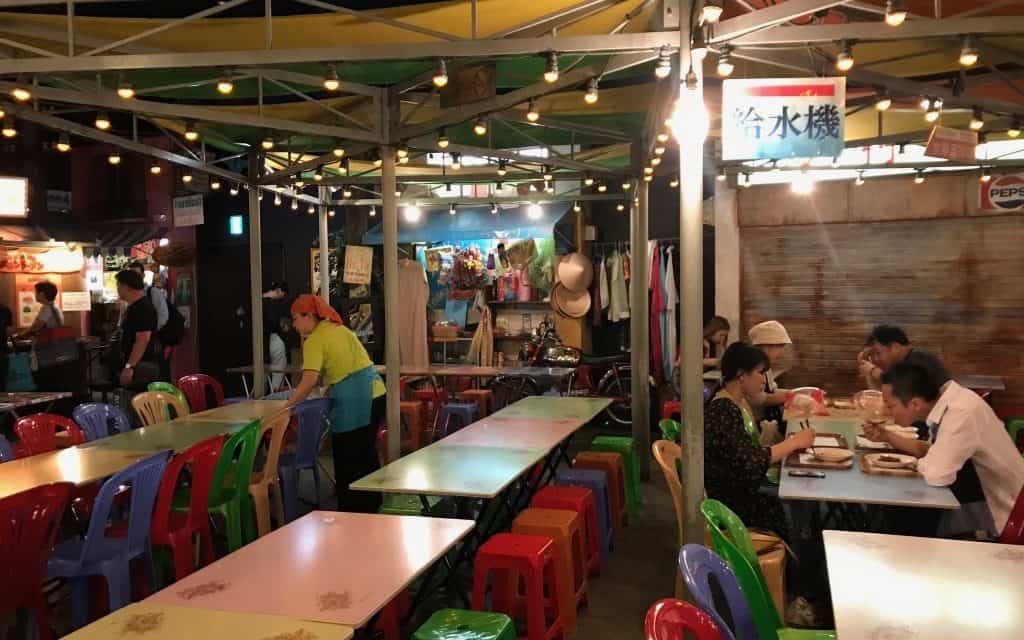 ---
Recommended Reading about Japan:
10 Best Day Trips From Tokyo (+ How to Get There)
Most Underrated Japanese Cherry Blossom Spots
Aomori, Japan: A Japanese Culture Experience
---
Restaurant
Kappa Sushi (Kawasaki)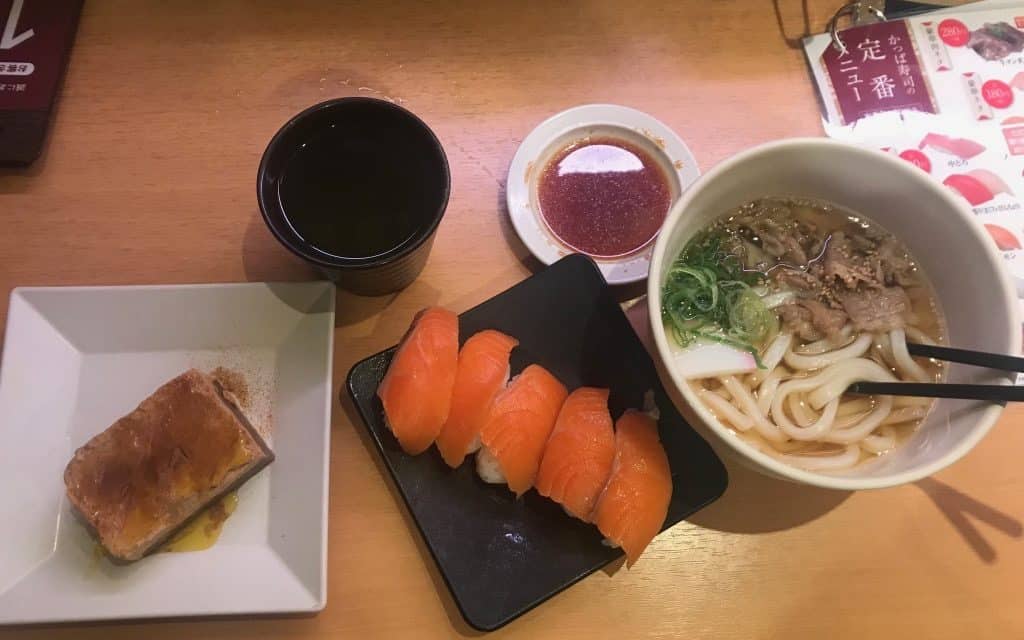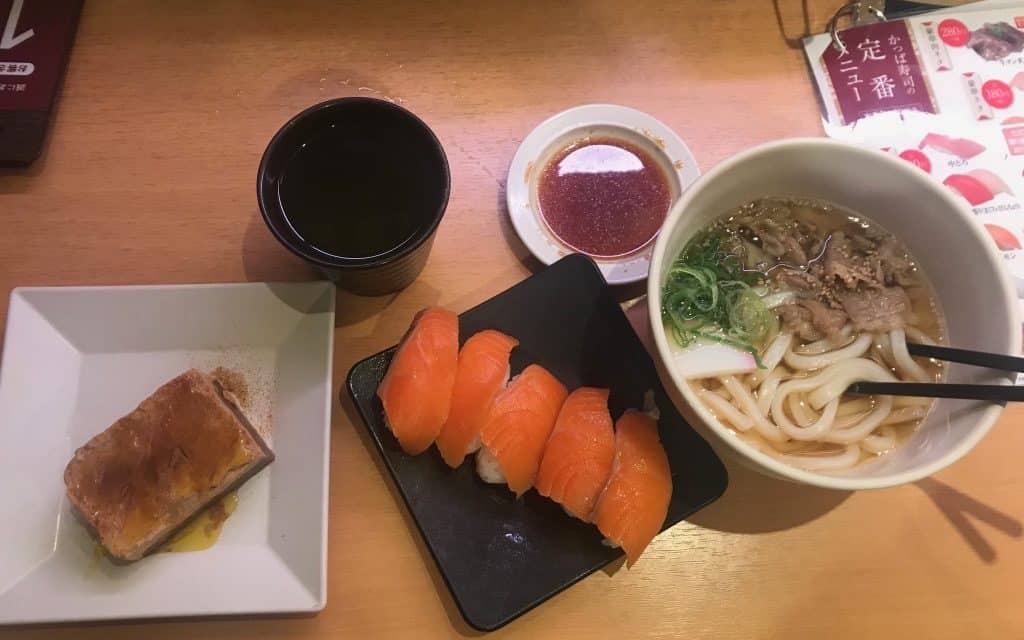 A place extremely popular with the locals, Kappa Sushi is on the 6th floor of a mall in Kawasaki, about halfway between Tokyo proper and Yokohama. With high-quality meat and noodle dishes on offer, Kappa is an Asian food lover's dream. They even incorporate the famous bullet train into their aesthetic as you order from a video board and your food is transported from the kitchen via a miniature Shinkansen. The high-quality food and the cool visual appeal of the digital service mean you will definitely want to tell your friends about this place when you return home.
Restaurant:
Francetei (Kawasaki)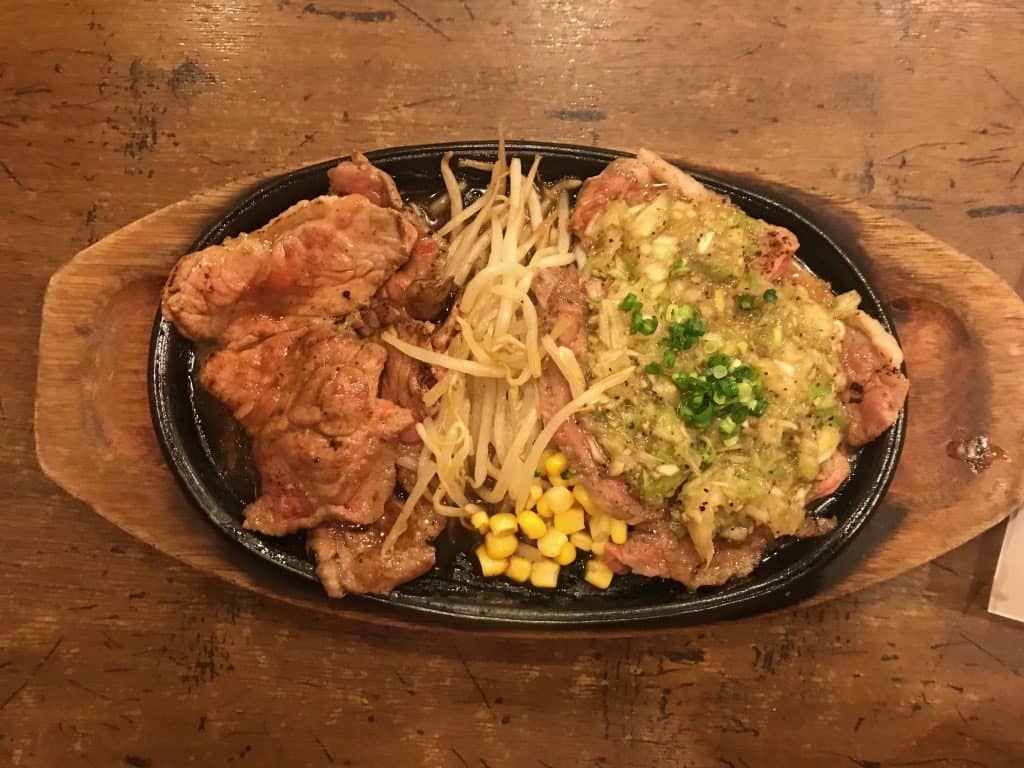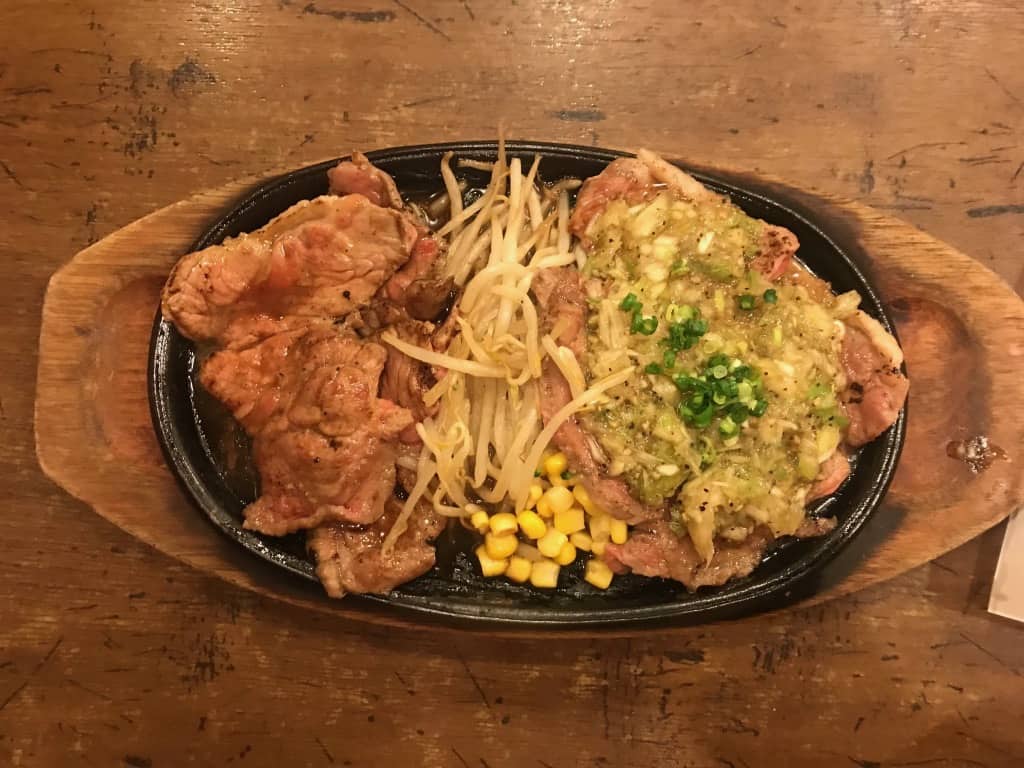 Also located in Kawasaki just above the train station is Francetei. This restaurant's specialty is red meat, hands down. They serve beef in a variety of ways that include various vegetables, cheeses and more. Each dish is served on a hot plate so when you hear that sizzle you know your dinner is shorty on its way. I loved the cheese patty; a burger patty covered in one type of cheese and had another variety inside the meat.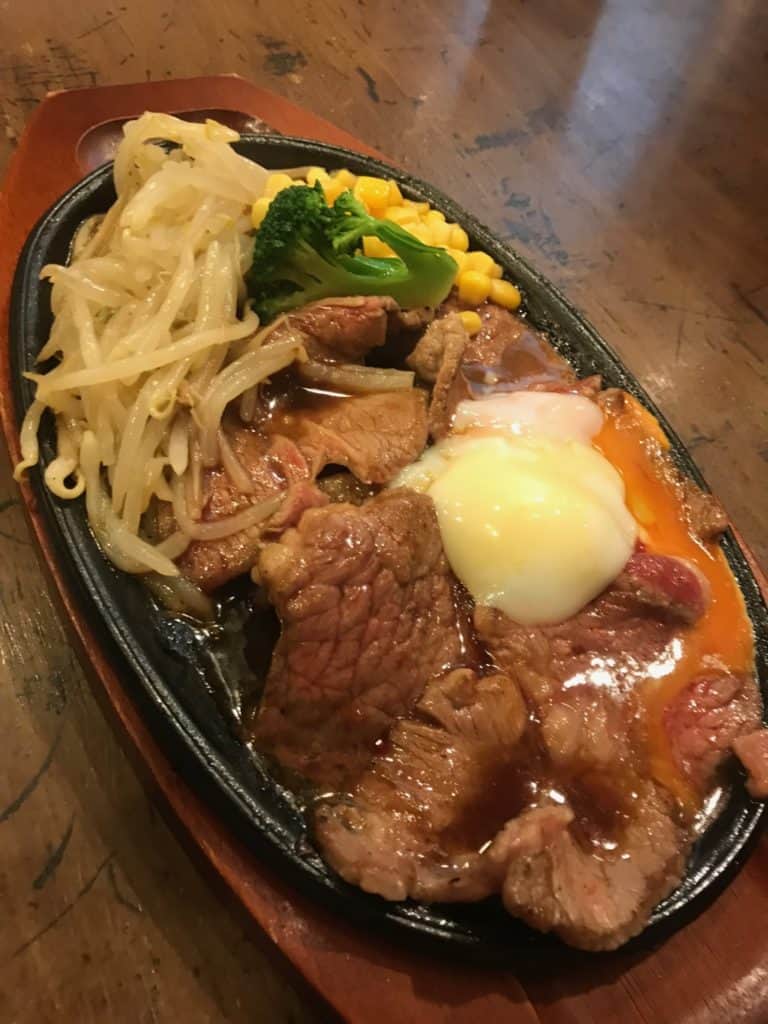 ---
If you like to snack on desserts as well, check out the following gems as well! These are some of the coolest restaurants in Tokyo!
---
Restaurant
Kit Kat Chocolatory and Café (Ginza)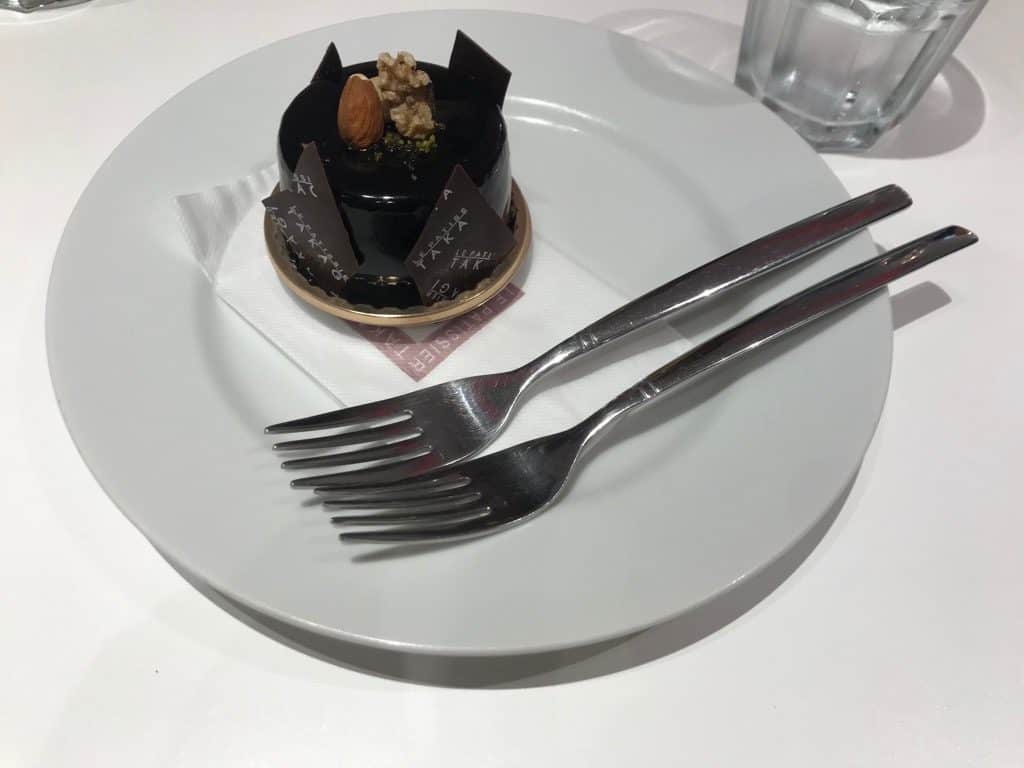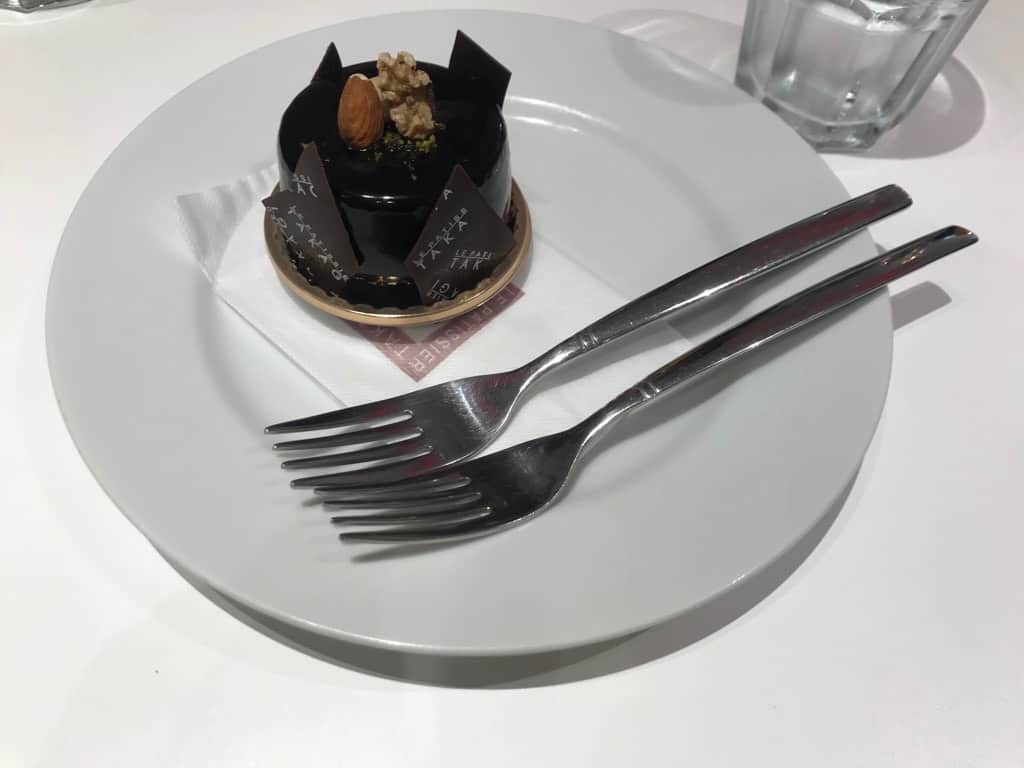 A neighborhood that is just a 20-minute walk from the Imperial Palace is the high-end district of Ginza. It is home to storefronts of luxury designer brands and megamalls that mix a bit of consumerism with local art. This allows you to enjoy the scenery while you shop. Hidden amongst the malls and robot hotels in this neighborhood is the one and only Kit Kat Chocolatory and Café, a specialty of Tokyo that no other city has adopted yet.
Here, on the first floor, you can buy Kit Kats made from some of the world's most exclusive chocolate
manufacturing regions around the world. On the second floor is the café that serves a number of Kit Kat-themed desserts that will boggle the mind in how delicious they are. I highly recommend visiting this spot which has incorporated an everyday dessert into a luxury experience!
Restaurant
Local vendors in Chinatown Market (Yokohama)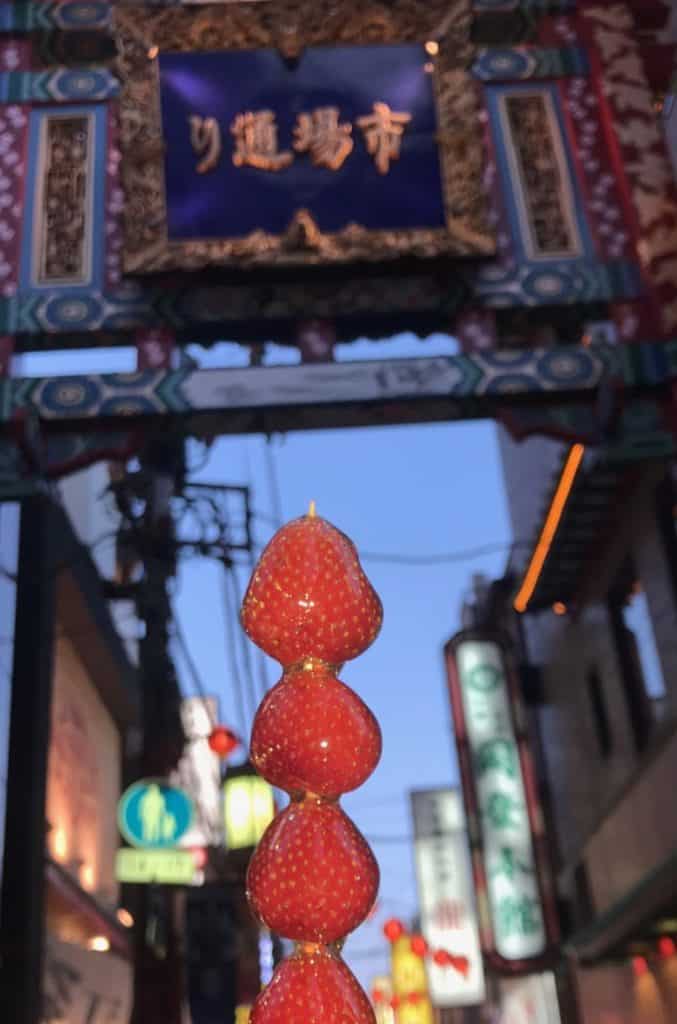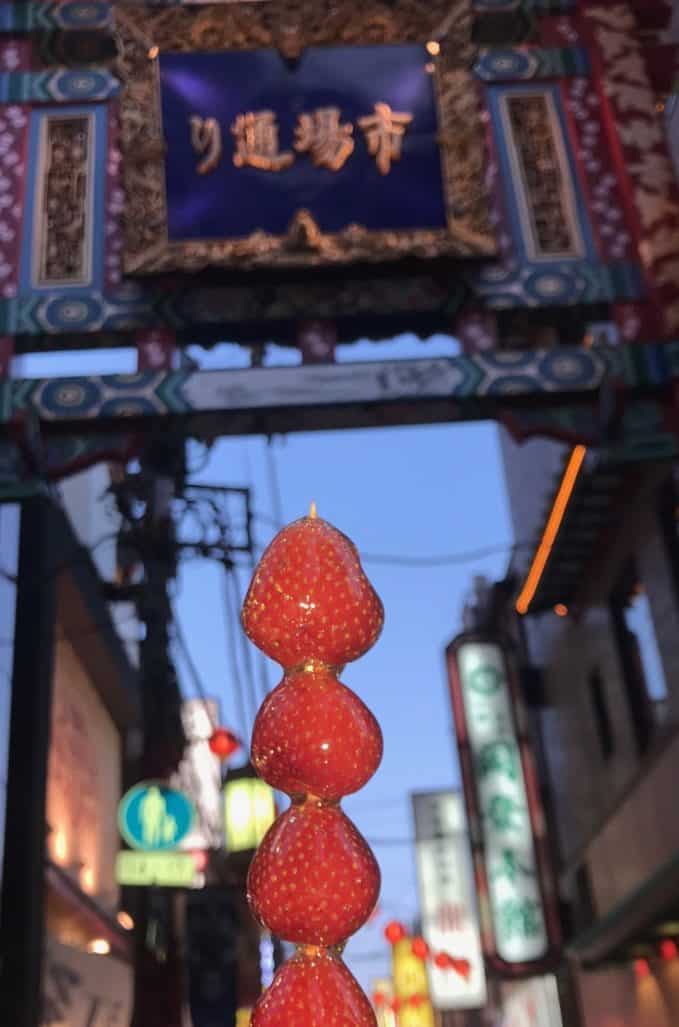 If you want some great food to take with you on the go, Yokohama's Chinatown is the place for you! The main street of this Chinatown is dotted with restaurants as well as single vendors that sell everything from steamed buns to candied fruit. And honestly, there is nothing else you will need after exploring these tight, winding streets. The steamed buns come in all shapes and sizes that can combine pork, beef, chicken, vegetables, and much more! The candied fruit comes on a skewer that has baked sugar on the freshest cherries and strawberries that bring life to even the most tired of tourists. And after trying all this food in some of the coolest restaurants in Tokyo, I was tired! But I wasn't hungry!
---