As luck would have it, I finally had a chance to make my very first visit to Japan! It had been on my bucket list for quite some time, as I have always been interested in their culture. Japan's traditions evoke so much mystique and legend about their culture. Thousands of years as an isolated island country allowed Japan to create cultural evolutions in solitude, thus creating a truly unique Japanese culture.
---
Japanese Culture!
---
I was excited to actually decide where in Japan I was going for a visit… I decided to go to the prefecture called Aomori, Japan! My trip included a flight out to the Aomori Prefecture (similar to a state), in the North of the largest island in Japan, Honshu from Tokoyo. This area is famous for a seaside festival known as the Aomori Nebuta Matsuri.
Japanese Culture & Tradition Facts: 9 Etiquette Tips Before You Go
But before I tell you about the Aomori prefecture, I wanted to tell you about nine Japanese cultural facts that I find fascinating about Japanese culture. There are many aspects of traditions in Japan that I am very interested in. However, Japanese culture and traditions can be intimidating, especially for first-time visitors, and not just because of the difference in the language. But because you may not know how to react. I say, just follow their lead. Getting to know the ins and outs of the local Japanese culture is important no matter where you are traveling, and Japanese traditions are no exception.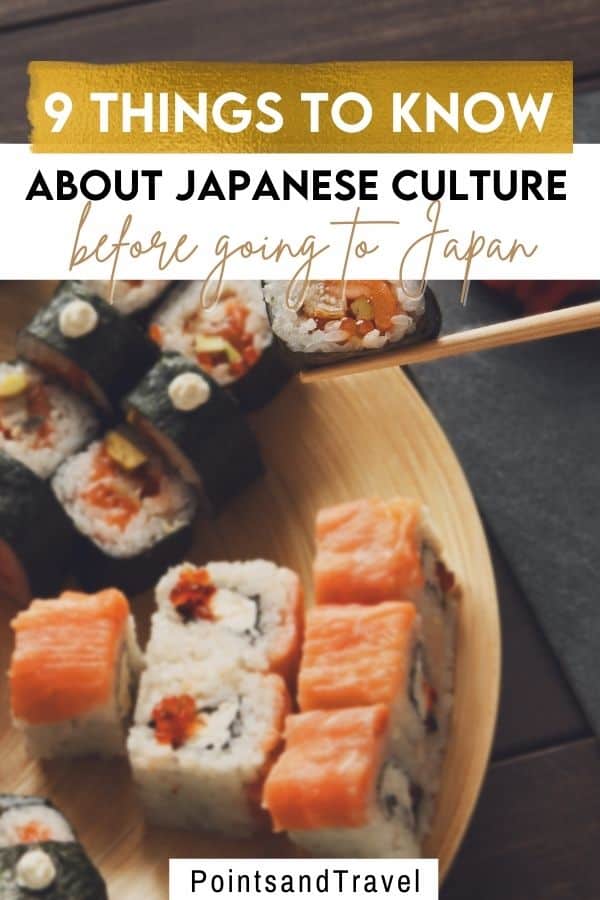 While Japan is considered one country, it is made up of nearly 7,000 islands! Therefore, Japanese beliefs, culture, and customs are all fairly complex. But with a basic understanding of what is important to the Japanese people, you can better understand Japan and its family structure. I have come to realize that you can experience Japanese culture everywhere from within the grounds of Japanese ancient temples to the trendy streets of Shibuya; at a friendly "izakaya" or drinking establishment; or even at a lively festival, such as the Nebuta Matsuri or the Sukura. I have come up with some handy etiquette tips and facts to know before you take your first trip to Japan. So let's get started.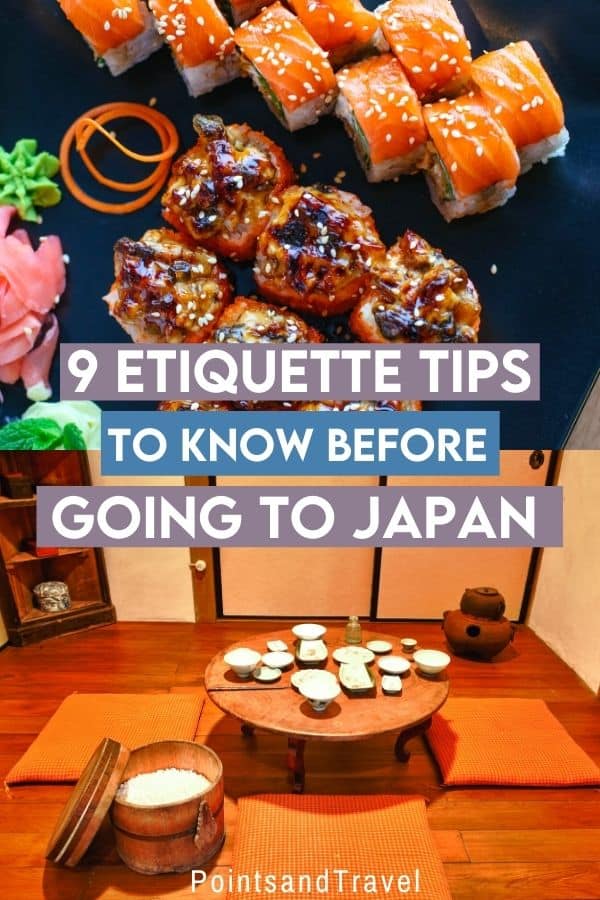 Cultural Facts about Japan:
#1 The Bow
The first cultural fact about Japan is the bow. The Japanese bow to say hello or "welcome", as well as to say goodbye, thank you, to say grace before a meal, and when they pray to a shrine. I was told this also happens at sporting events, funerals, and weddings. Upon my first arrival, that was the first thing that I noticed, that many people bowed to me at least once a day. I also did it back, as it seemed like a way to show them respect. You can also bob your head at them, as this is proper etiquette and shows them that you understand them or respect them.
#2 The Word "Irasshamimase" or Welcome!
Another thing I heard a lot was the word "irasshaimase", which my interpreter told me means "welcome". In almost every store, sporting event, or restaurant that I went o, the staff will say this to each person or yell it at you in a group. Apparently, it is normal for them to say it in Japanese while welcoming guests.
---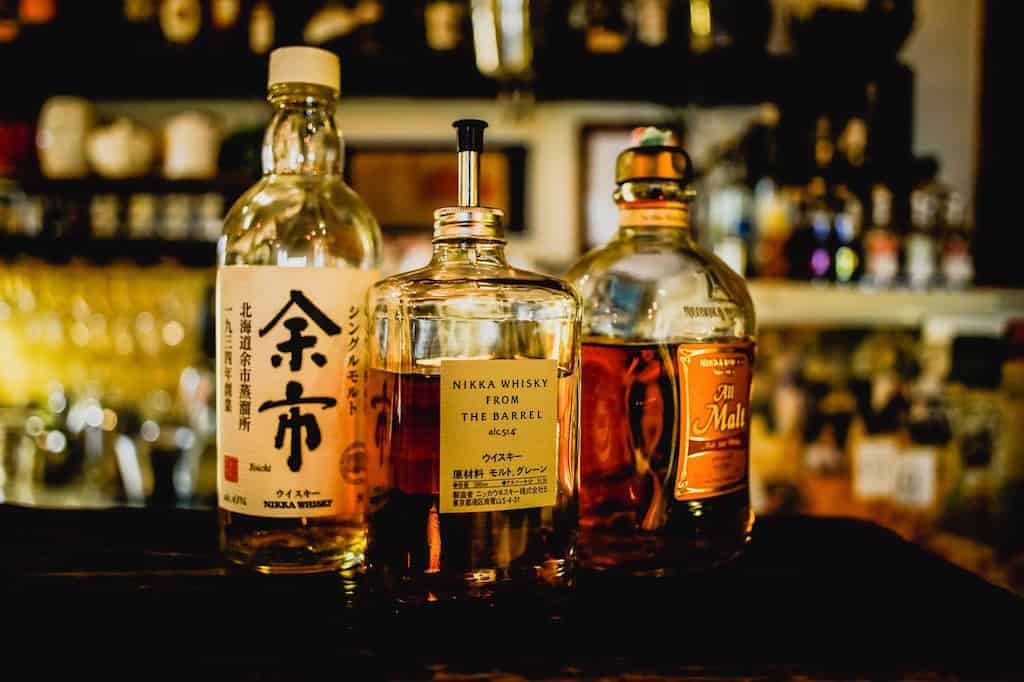 ---
Japanese Facts about Culture:
#3 Take off your Shoes!
Some places that you visit will ask that you take off your shoes. This is especially true when you are visiting a person's home. Also, anywhere there are tatami or Japanese tatami flooring (mats). Typically, if you visit a restaurant, hotel, or hot spring resort, there is always a place to put your shoes. Now you obviously won't need to take your shoes off everywhere, but if there's a mat next to the front door with some shoes next to it, that's your signal to take off your shoes and get relaxed!
Facts on Japanese Culture:
#4 The Japanese Don't Tip – a tradition in Japan!
This was something I certainly didn't know was a fact! In a traditional Japanese setting, tipping is not required. Tipping is always something I adjust to when I am in a new country since I never really know what the tradition is. According to traditions in Japan, you don't have to do any quick math or remember specific percentages because tipping is not customary. Personally, I find this pretty crazy since I am used to it in the United States, but I was told that in the traditional restaurants, hotels, or even in taxi cabs, tipping is not required.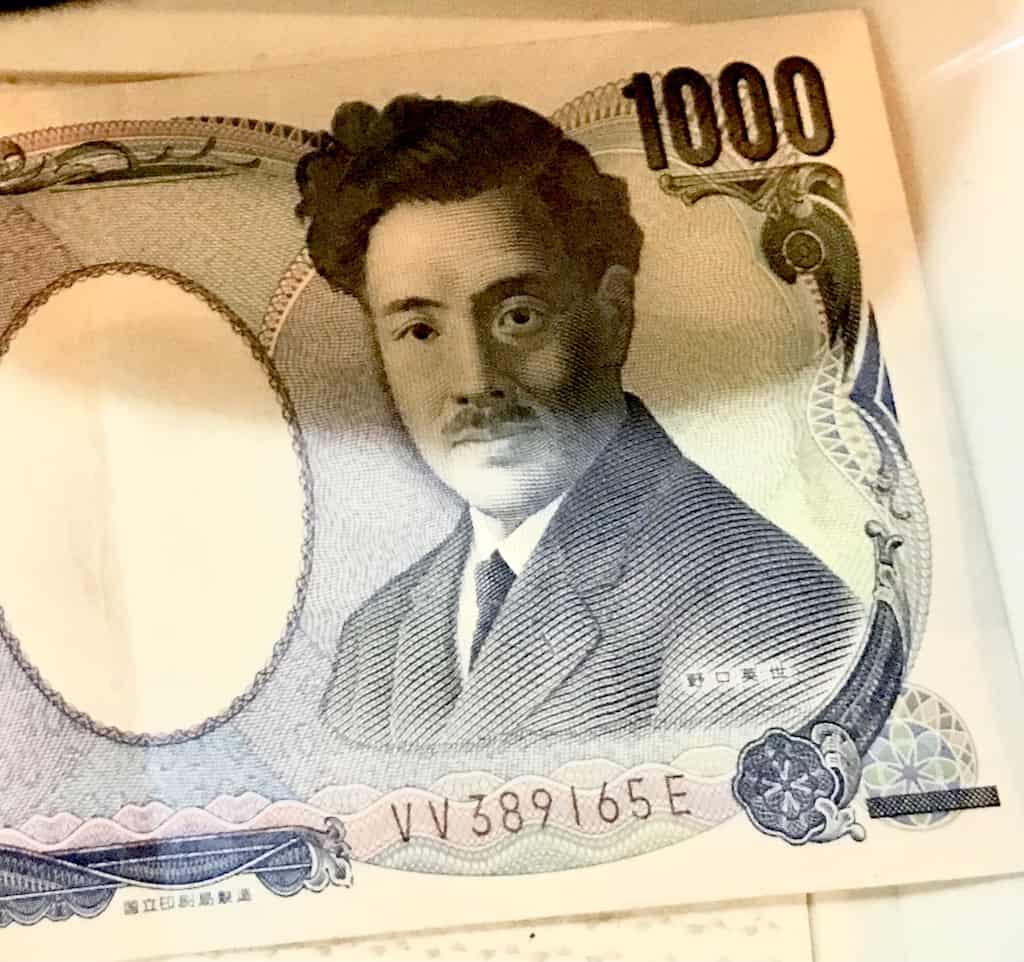 #5 Know Proper Onsen Etiquette
A public bath is known in Japanese culture as an Onsen. This was my first time visiting an Onsen and they can be a little intimidating but are considered a tradition in Japan. So you can imagine how I felt, as many times I have seen visitors to the traditional public hot springs in Japan bath naked. Especially since swimsuits are not allowed. So this made me curious as to what it was I was going to wear! The key to this tradition in Japan is to wash up before you actually get into the hot bath.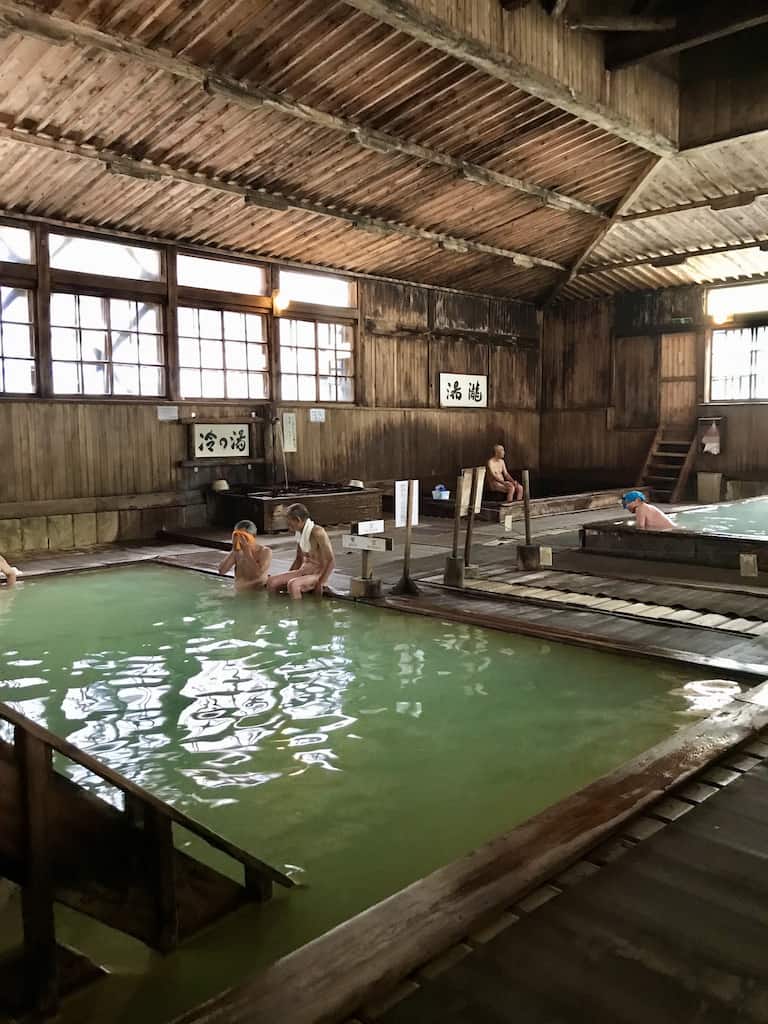 Once you undress, you take a small towel with you to the onsen. The first thing to do once you get there is to wash off at one of the showers. After that, you can get in and out of the onsen as many times as you want, but the important thing is to wash and rinse before getting in.
Traditions of the Japanese
#6 The Japanese Don't Speak Loud in Public Places
A Japanese tradition is that they typically do not have loud public conversations on their mobile or cell phones, so keep that in mind. They never speak on the phone on a train, on the subway, in a restaurant, or in a shop. The local people also keep their phones on vibrate. So always keep that in mind when visiting any of these places.
#7 Table Manners are super important to the Japanese Culture
The most important table etiquette in Japan is saying customary phrases before and after a meal. Honestly, I find this Japanese tradition the most unusual. Apparently, it is traditional for Japanese people to say "itadaki-masu" (meaning "I humbly receive" or "let's eat") before a meal and "gochisou-sama" after a meal. They are basically saying "thanks for the food" – but they do so by indicating the beginning and the ending of the meal! I was told to try to say these words if you are eating with Japanese people, as it is impolite if you don't.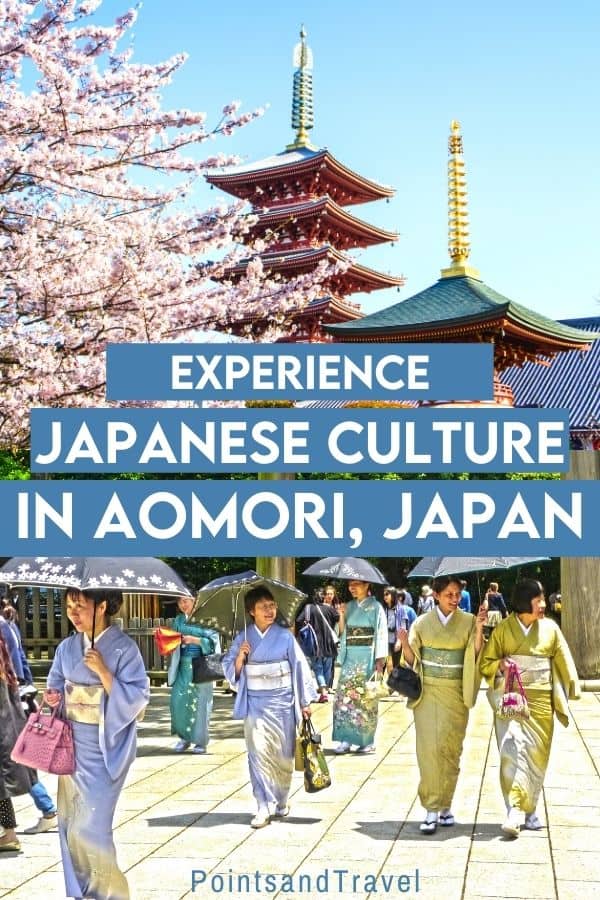 ---
Taste the best Japanese snacks in the world or where to eat in Tokyo!
---
Japanese Traditions:
#8 They Slurp Their Noodles in Japan!
In the traditions of the Japanese, slurping your noodles is not only customary, but it is also supposed to be good manners. When you are eating noodles with chopsticks – they say that slurping is a sign that you're enjoying your food! So slurp away at a reasonable volume. But burping and loudly crunching are not considered proper and are certainly off-limits. It is proper to lift small bowls of rice or soup to your mouth when you eat to prevent the food from dropping. If you do not receive a soup spoon, it is ok to sip soup out of the bowl and eat the solid food with chopsticks.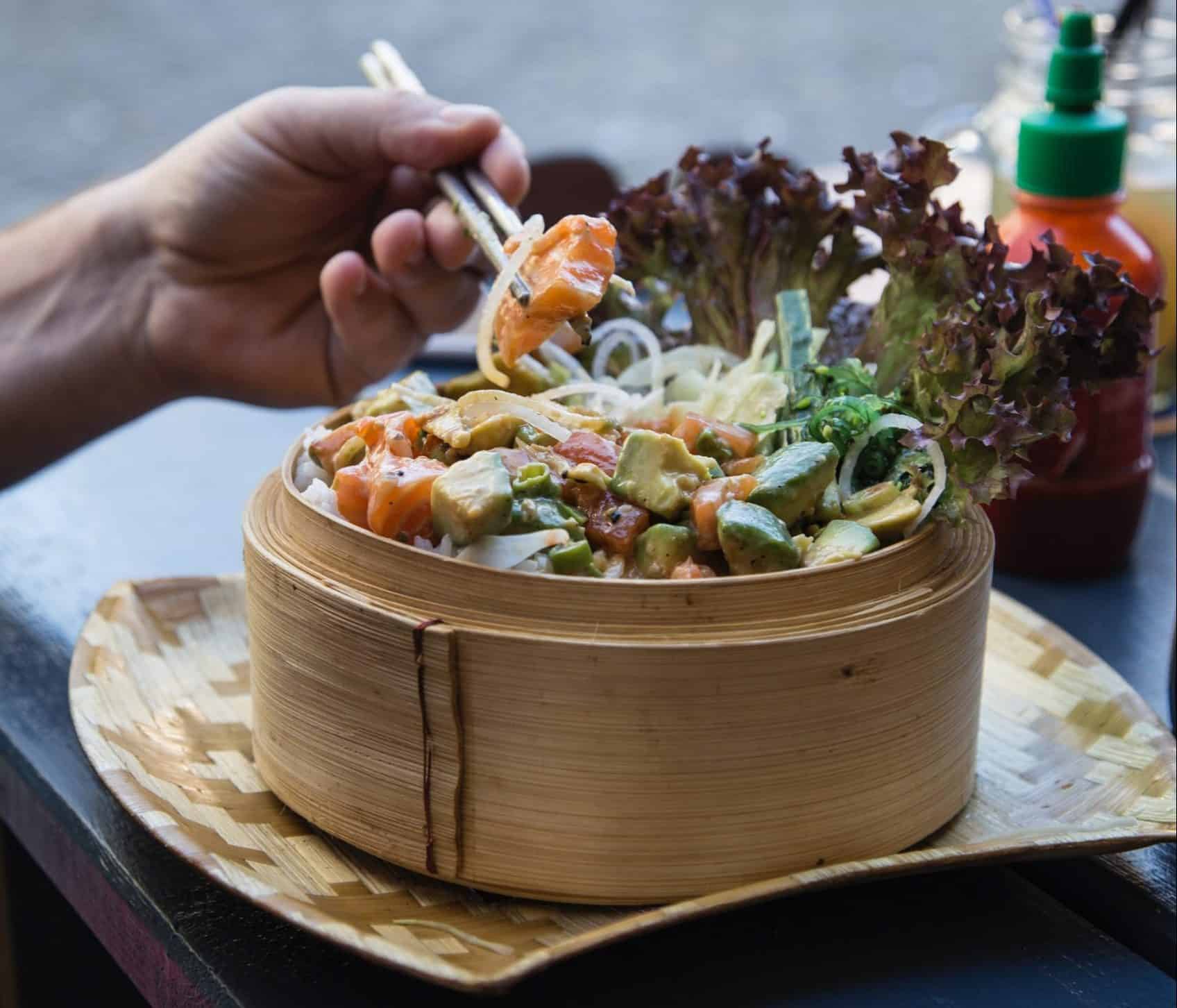 #9 Know your Chopstick Etiquette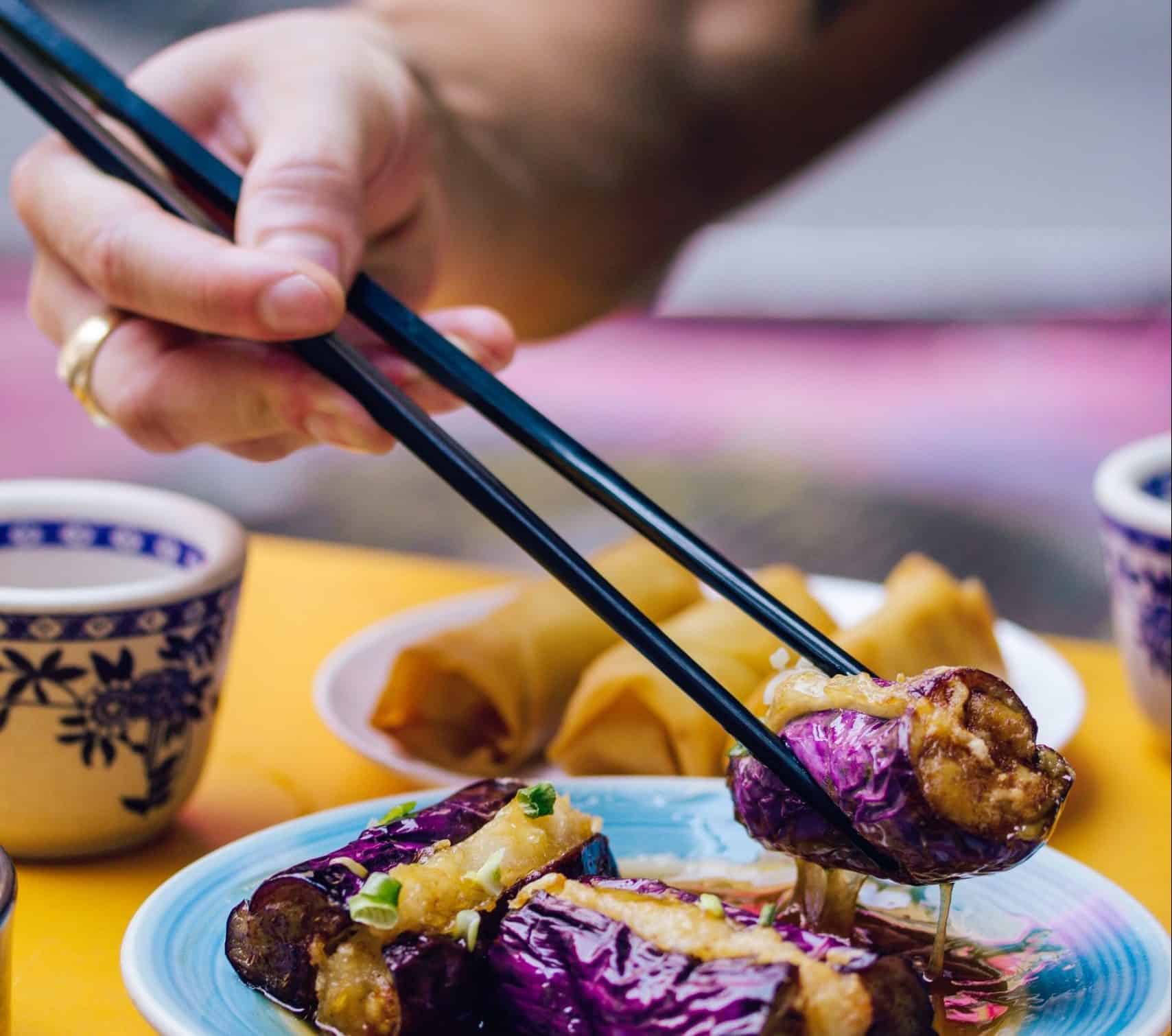 One of the fundamental chopsticks etiquettes is not to directly pass food from your chopsticks to someone else's chopsticks or vice versa. I found this to be very difficult! It is also important not to vertically stick a chopstick into food. Also, it is not polite to wave your chopsticks above food dishes or to use your chopsticks to point at somebody.
---
Next stop: Aomori, Japan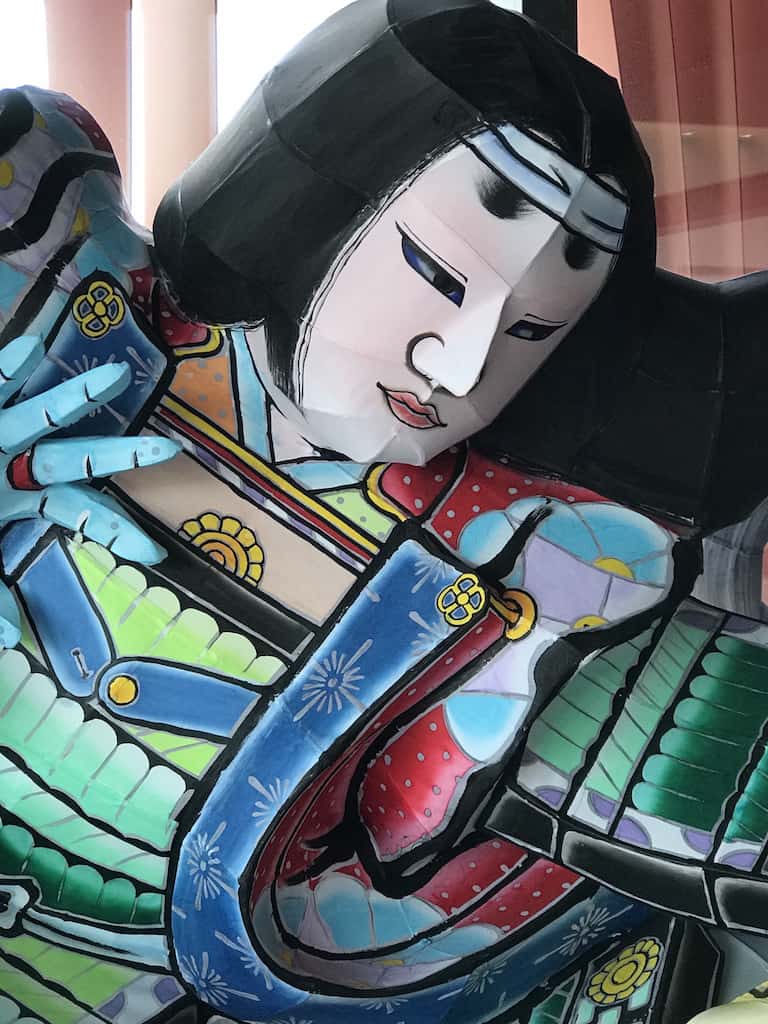 Once I arrived in Aomori, I learned a lot more about the Nebuta Matsuri, a summer festival. It is believed to date back to the 1600s during the Edo period. And of course, they have a festival about it! This festival is well known for its elaborate dashi, which is basically a large paper mache float or lantern. Big, giant elaborate ones. The kind that makes you say "ewe" and "ahh" the moment you see them as they are gorgeous!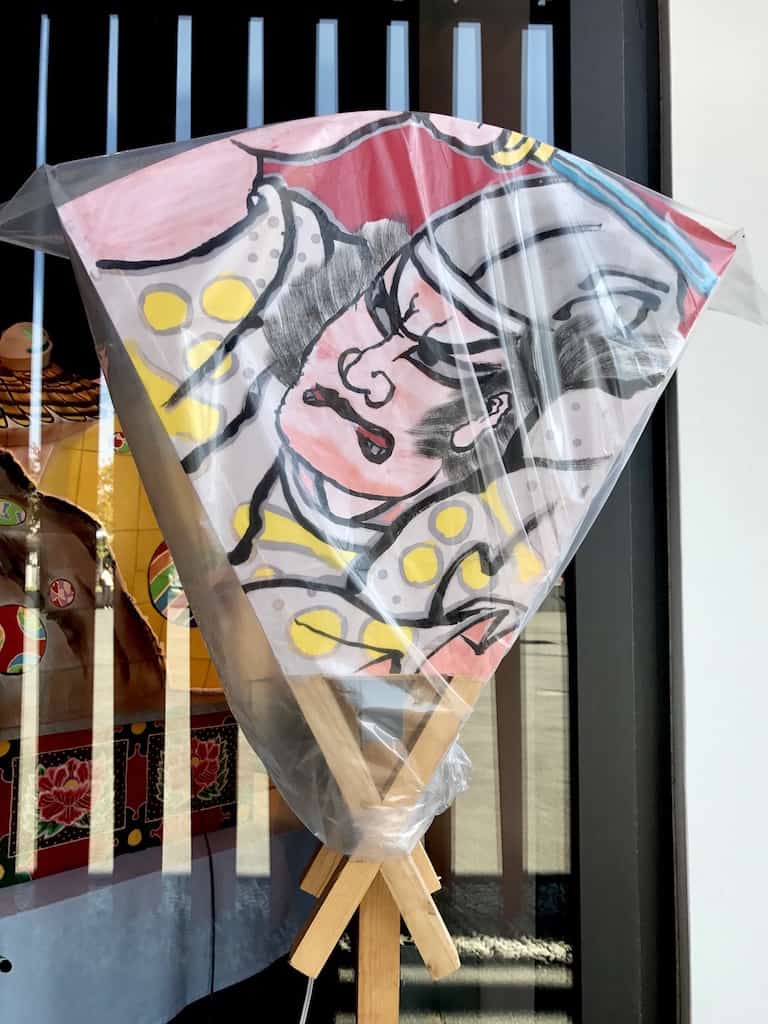 These floats are typically caricatures from Japanese legends. They are massive and handmade with a wooden base and it takes many people to parade them around the town during the festival. After the festival days are over, they are sold or retired to the Nebuta Museum, which has been masterfully crafted to look like the night sky, as you can see below.
A Visit to the Nebuta Museum Wa-Rasse
Nebuta Festival is August 2-7th
Unfortunately, I was not there during this festival time, which is in early August, but while I was there, I was able to visit the Nebuta Museum in its noticeably RED building. There are many theories in regards to the origins of the Nebuta Festival. The custom of Namuri Nagashi is thought to play a role. This is a Japanese custom that was practiced to ward off the sleep demons which were said to cause drowsiness during the busy farming season of the summer. Thus it is thought that the word "Nebuta" is a corruption of the word "Nemuri". We may never know its exact origins, but we can certainly enjoy this unique Japanese culture of matsuri – the Japanese word for festival.
Nebuta Museum Stop
This is the place where they store the floats that are not sold individually after the festival is over. I was enamored by these amazing, massively-sized floats.
Nebuta Matsuri Floats
Every year, about 20 of these massive-sized Nebuta floats are made for a procession during the festival. You can also see Haneto dancers that accompany the parade floats as well. During the time of the festival, they have about 2 million visitors to the festival! And this little town typically only has about 200,000 residents! So the massive influx of people is immense to see these charming floats and experience some Japanese traditions. What an amazing Japanese cultural experience to be a part of!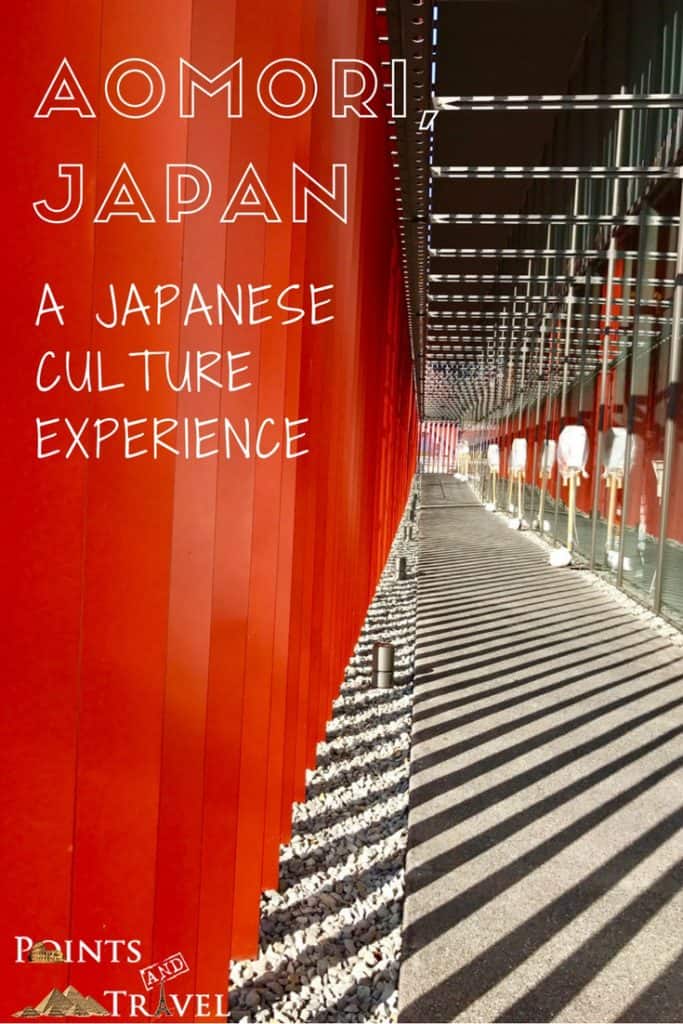 The Nebuta Museum Wa-Rasse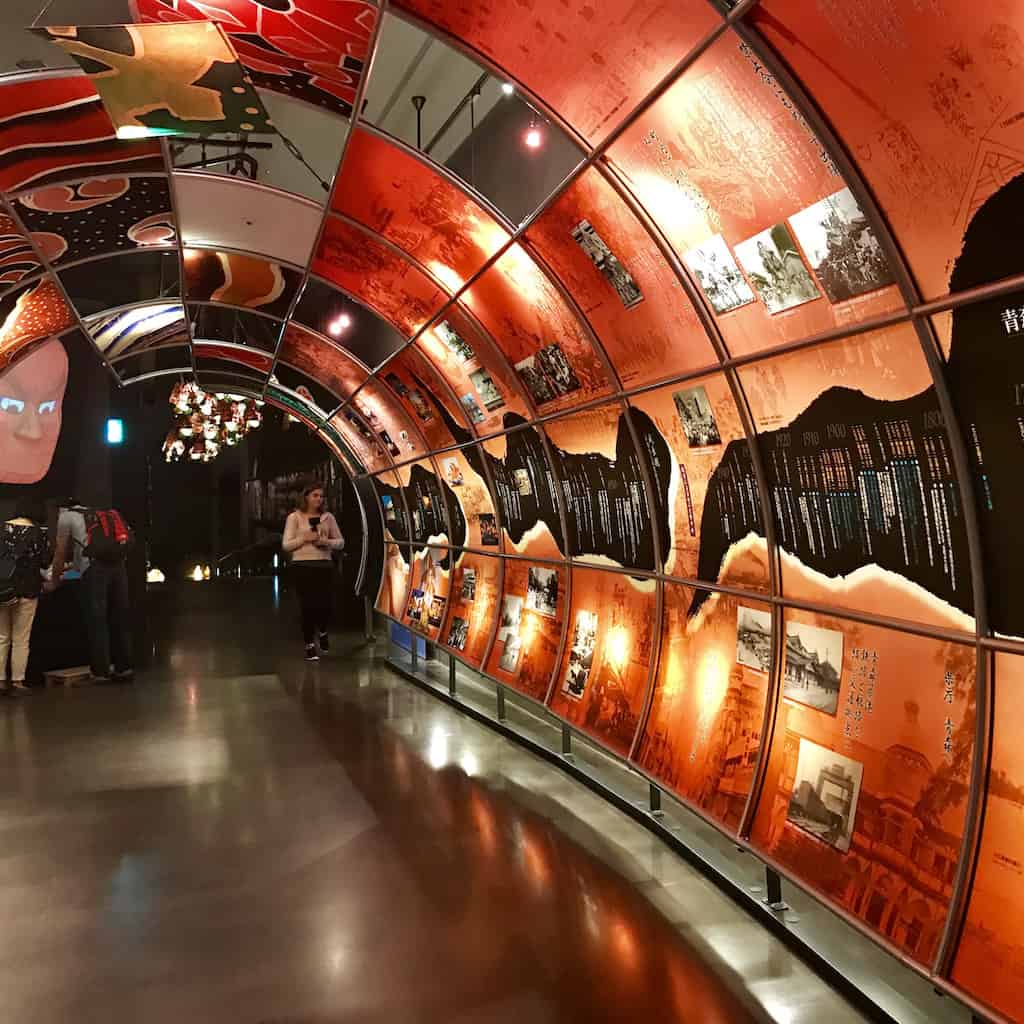 However, if you're not there during this time you can stop by the Nebuta Museum Wa-Rasse, where the full-sized floats are on display year-round. Close to the entrance of the museum's exhibit section is the Nebuta tunnel which introduces you to the festival's Japanese cultural origins, its history, and explains the creation process of the floats. You can also have a hands-on Nebuta lesson to give yourself a chance to see what it's really like to create one of these massive art pieces!
"Faces of Nebuta"
One of my favorite sections of the museum was the "faces of Nebuta", where you can see each artists' personal styles and techniques as well as the heritage training they received from their teachers. This art form is handed down from generation to generation.
Make a Day Visit to Aomori Prefecture
While at the museum, you can make a day of it by having lunch in their Den Restaurant, as well as just right across the street is the A Factory which is a massive food market warehouse with "anything and everything" you want to buy as far as food products go.
Apples are a popular product here since this area is renowned for producing the most number of apples in Japan! You can even pay to sip small samples of Aomori's local cider/sparkling wine upstairs in a self-serve dispenser by loading some yen on a card and inserting it into the machine. You grab a glass, pick the amount and the flavor you want, and then press the button. Cheers!
---
Interested in reading about a Day Trip to Nikko?
---
Visit a Local Restaurant in Aomori
While visiting the town, I also had a chance to go to a local restaurant that specializes in Aomori's local cuisine. They serve things like local sake (traditional Japanese alcohol made from fermented rice) and fresh seafood (squid, sashimi, sushi), pickled seaweed, even Apple ???? ice cream for dessert.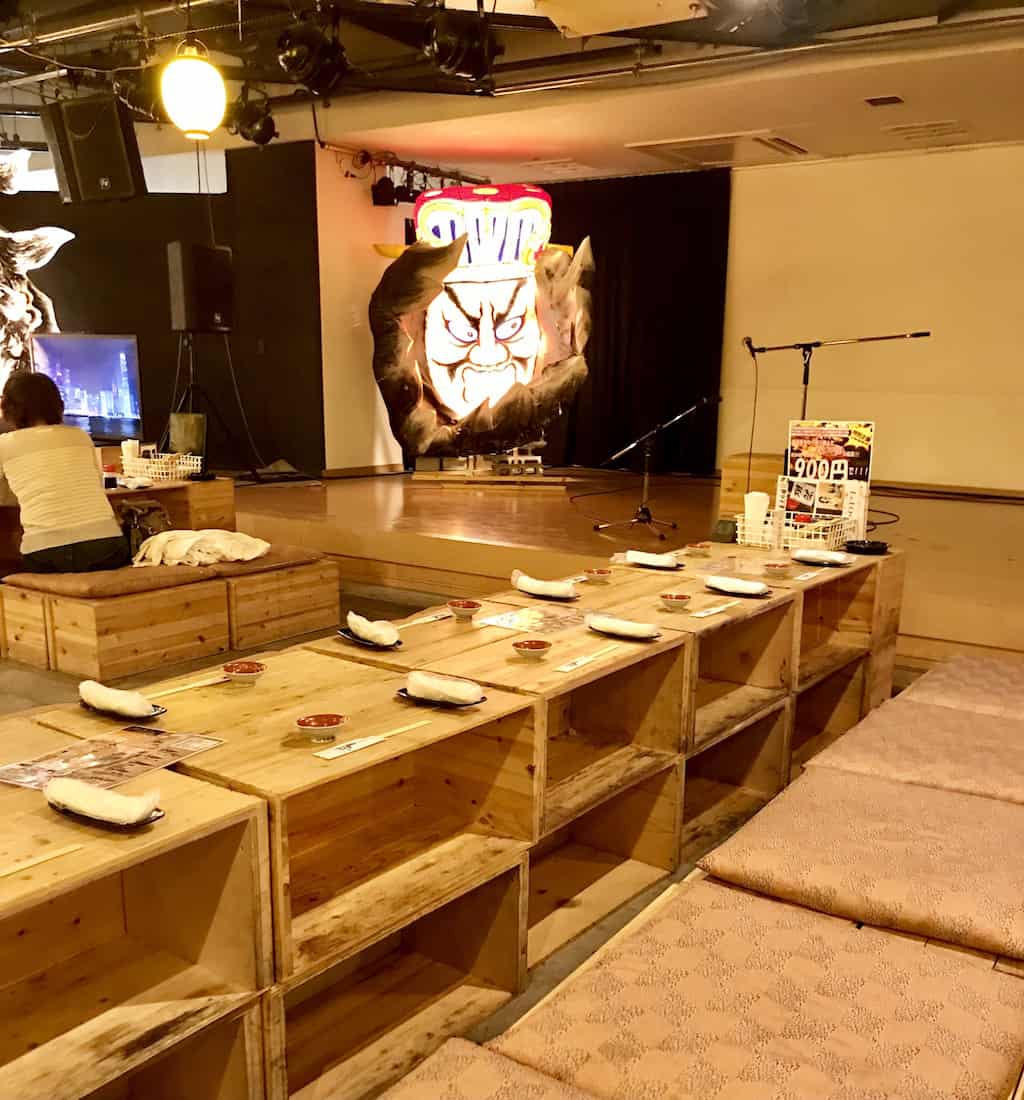 The restaurant had a cool vibe with Japanese style seating on the ground and a musician playing on a Shamisen (it looked like a big guitar with three strings) known as a Tsugau performance. The restaurant was called RingoBako and I do recommend it for the ambiance and a way to dive into local Japanese traditions and culture and traditions of Japanese.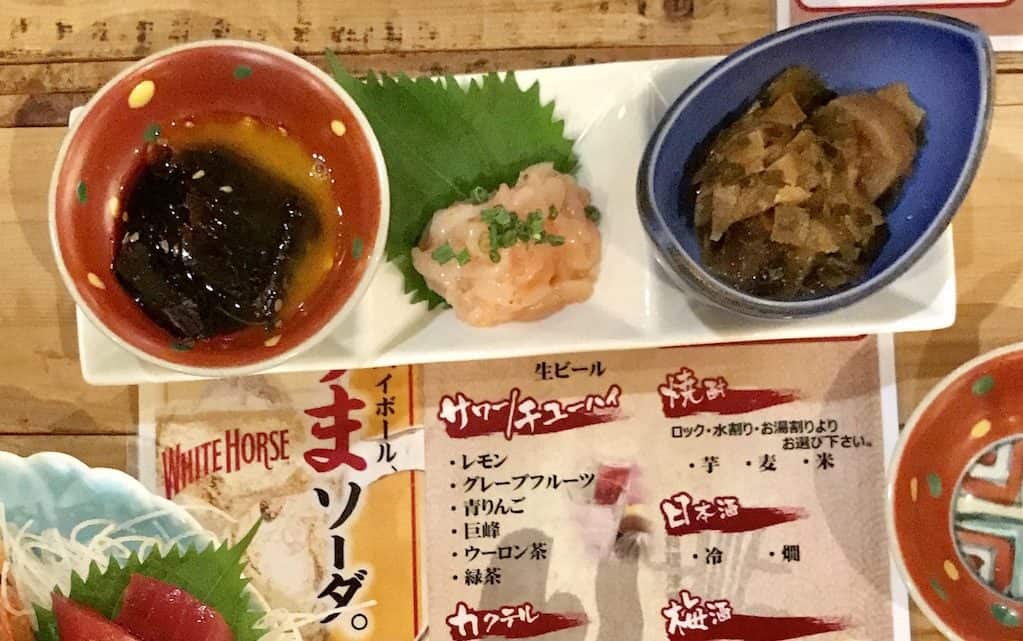 Another Festival: Cherry Blossoms or "Sakura"
There are also Japanese cultural traditions that you can experience with some of the local people. One of these seasonal events is in the Spring. This is when it is very important to see Cherry Blossoms or go to Cherry Blossom Festivals in Japan. They bloom from the last days of March to the first week of April. I was fortunate enough to take a tour to see the cherry blossoms.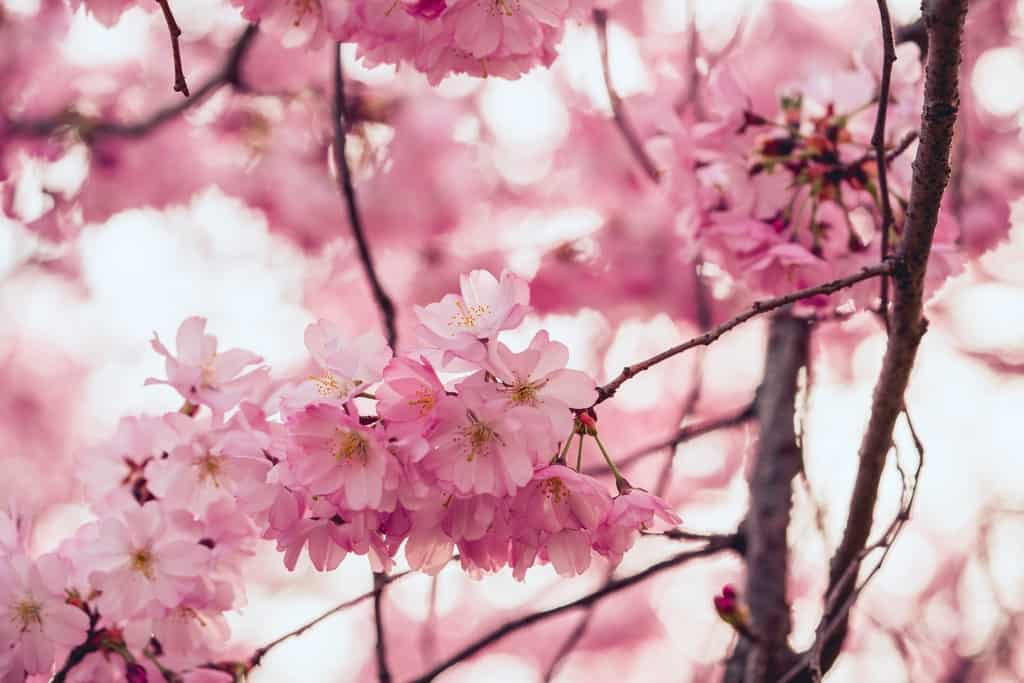 I saw many people picnicking under the flowering trees. They call this custom "ohanami" or literally "cherry blossom viewing". The Japanese people enjoy eating, drinking alcohol, and having a good time under the cherry blossoms. Doing this at night is called "yozakura" or literally "night cherry blossoms". Night picnics tend to have more alcohol and the people get rowdier as the evening progresses (probably because they get a little drunk!) During the night cherry blossoms, it is important for you to remember to dress warmly, as it still gets very cold after the sun sets in the Spring.
---
Find out where the most underrated cherry blossoms (sakura) spots are:
Most underrated cherry blossoms (sakura) spots in Japan
or
Secret Places to See Cherry Blossoms in the USA
---
Disclosure: As is common in the travel industry, I was provided with accommodations, meals, and other compensation for the purposes of review by the Japanse Tourism Board (JTB-USA). While it has not influenced my review, PointsandTravel.com believes in full disclosure of all potential conflicts of interest. All Photos by the author.