Due to the quirkiness and unusual flavors of Japanese snacks, it is no wonder they have become a global phenomenon. The Japanese have been able to incorporate simple yet flavorful ingredients to create scrumptious snacks such as strawberry pocky, ice crackers, and soda candy. While traveling in Japan, you are sure to find many places that offer a variety of snacks. Vending machines are a huge success in Japan. These beloved mechanical food dispensers allow you to buy almost anything you want, including only the best Japanese snacks.
---
Japanese Snacks!
---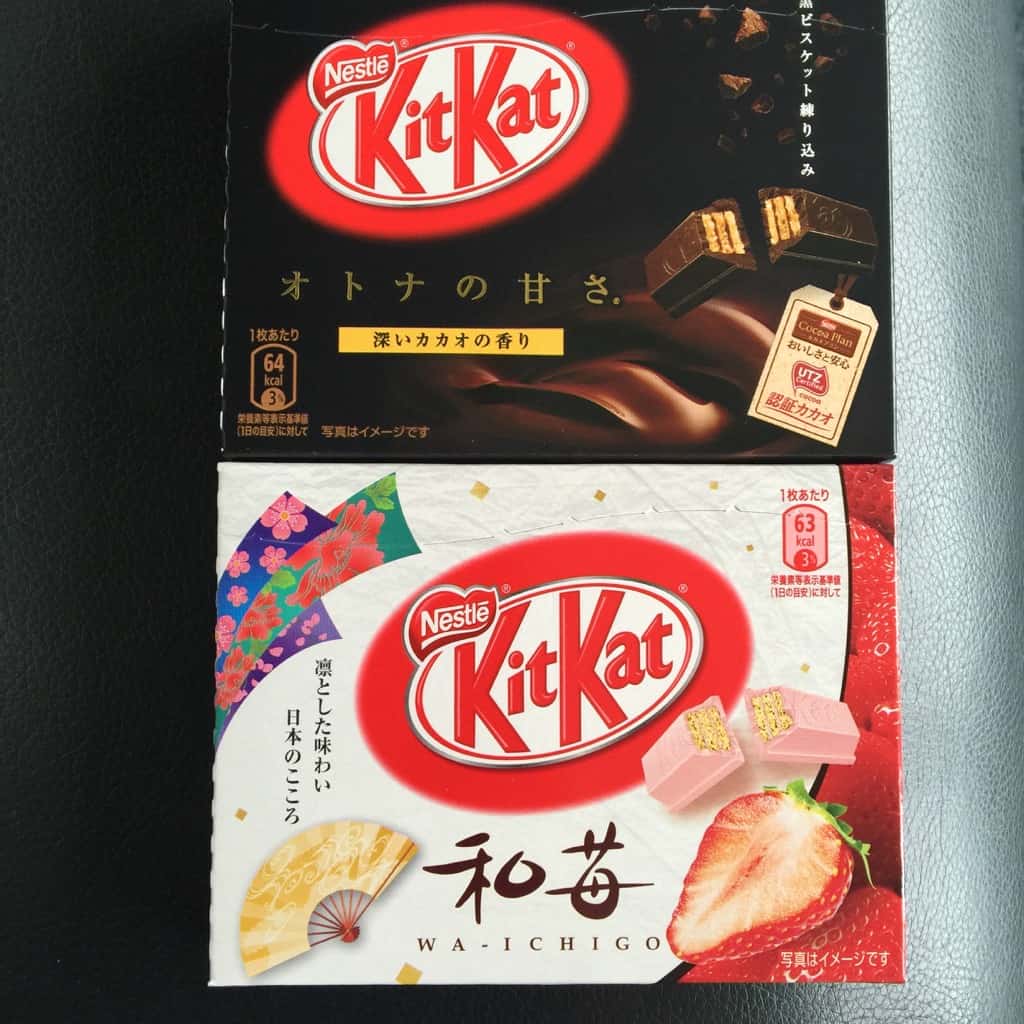 Ice cream and snacks are among the most common Japanese treats to find in vending machines. Japanese snacks come in all different shapes, sizes, and tastes. To further distinguish the yummy Japanese snacks from one another, I have divided them up into four categories: classic, sweet, savory, and healthy snacks. So let's get started to learn about the best Japanese snacks out there!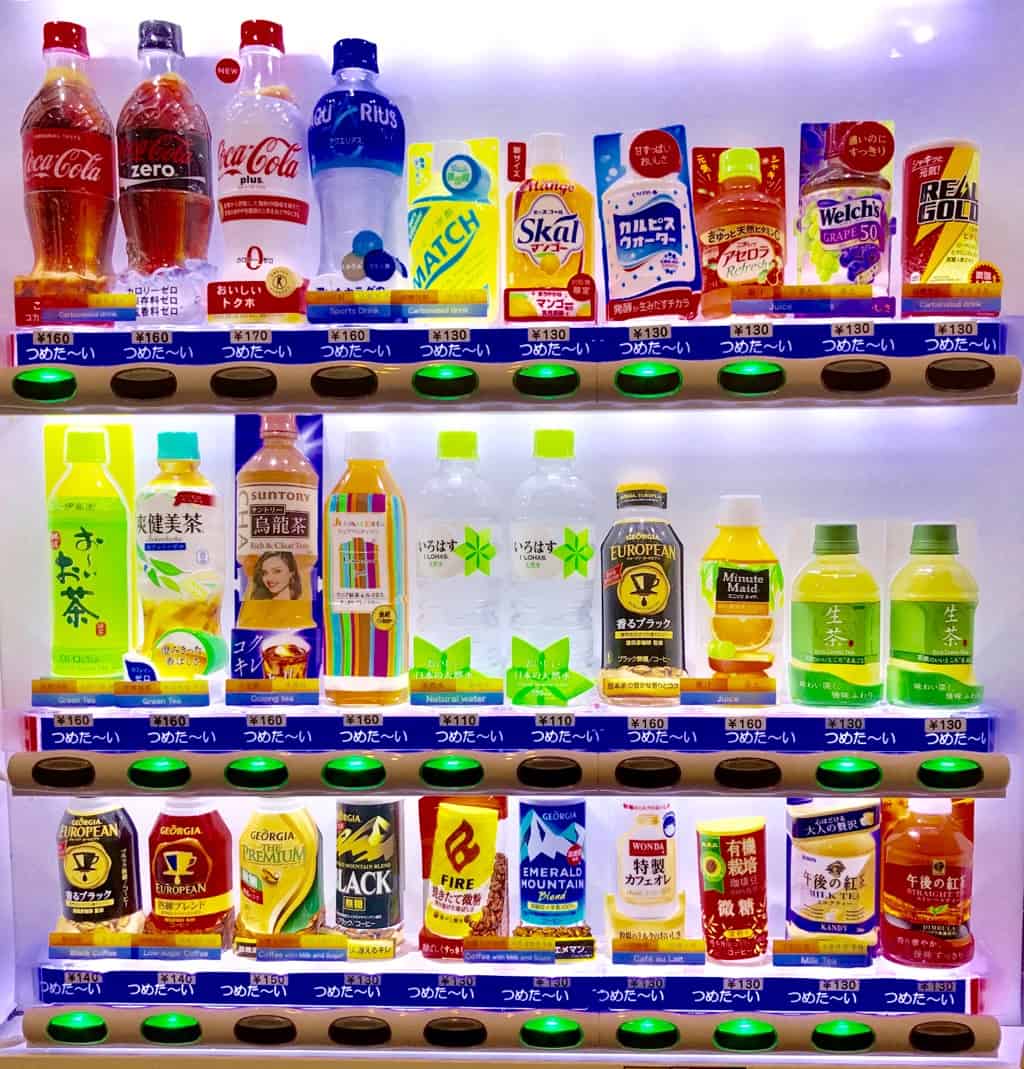 ---
#1 Apollo Strawberry Chocolate
These cute umbrella-shaped chocolate snacks are the best seller in Japan. With each morsel, you will get a kick of strawberry and milk chocolate goodness. If you cannot wait to get your hands on these Japanese sweets, then why not make your own. According to this website, you can order a Meiji Strawberry Apollo DIY Chocolate kit.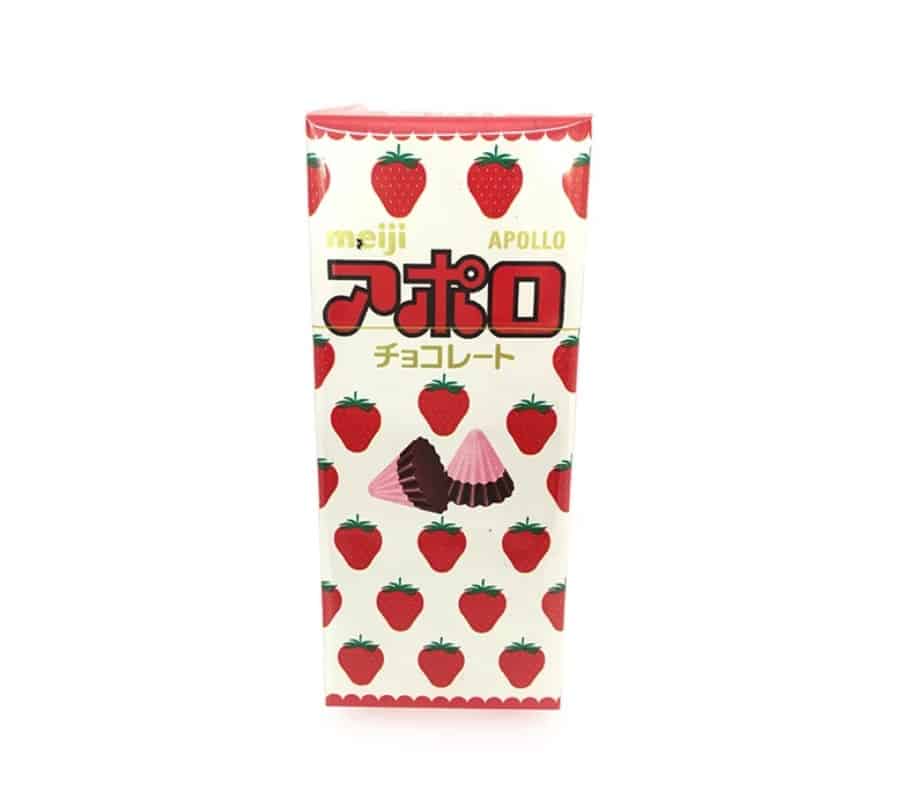 #2 Glico Pretz Roast Stick Snack
Glico has been making yummy Japanese snacks since 1921. The Glico Pretz Roast Stick Snack has been a fan favorite of the Japanese since 1963, almost as long as I have been on this planet. These pretzel snacks are crispy and flavorful and usually come in a 2-pack. These salty baked snacks are perfect as a small treat or party snack. These delicious snacks come in the original flavor, pizza flavor, and sweet corn! And who doesn't love sweet corn flavor?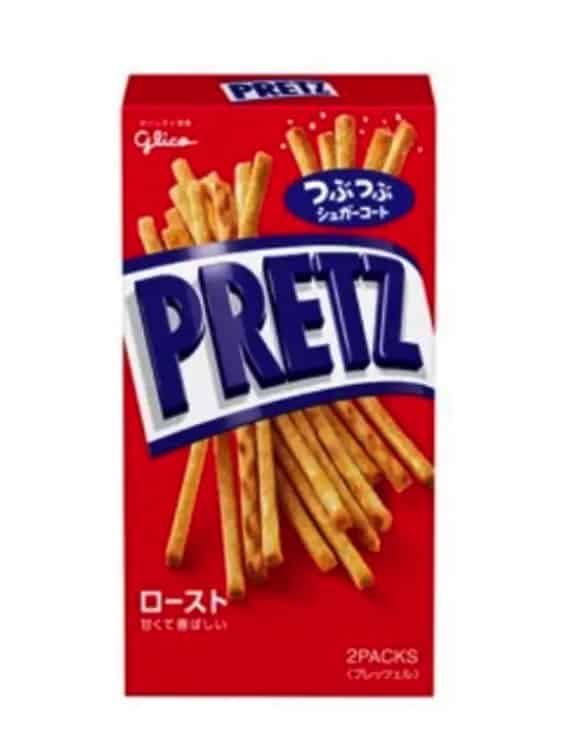 #3 Amanoya Himemaru
Rice Crackers
Japanese rice crackers are not to be confused with the cardboard tasting rice cakes you can buy in the USA. The traditional Amanoya Himemaru rice crackers are deep-fried rice crackers that are crispy and have a yummy soy sauce flavor to them. Even though this snack originated in the Philippines, the Japanese company, Amanoya, is famous for making these treats. I buy mine on Amazon.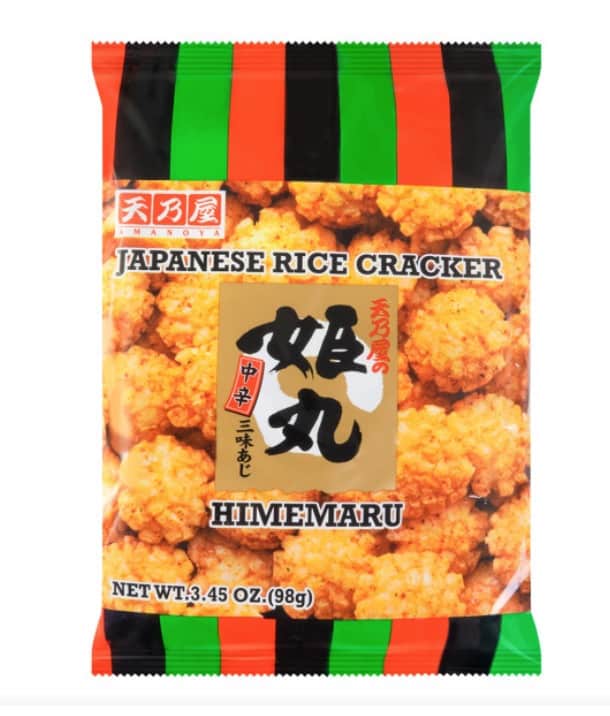 #4 Konpeito Sugar Candy
There is nothing sweeter than the cute star-shaped Japanese candy, Konepeito sugar candy. Kasugai is a famous Japanese candy company that creates and produces these confetti-like candies. Living up to its name, each morsel of this sugar candy will give you a blast of pure sugar. Although this candy comes in different colors, there is no flavor distinction between the colors.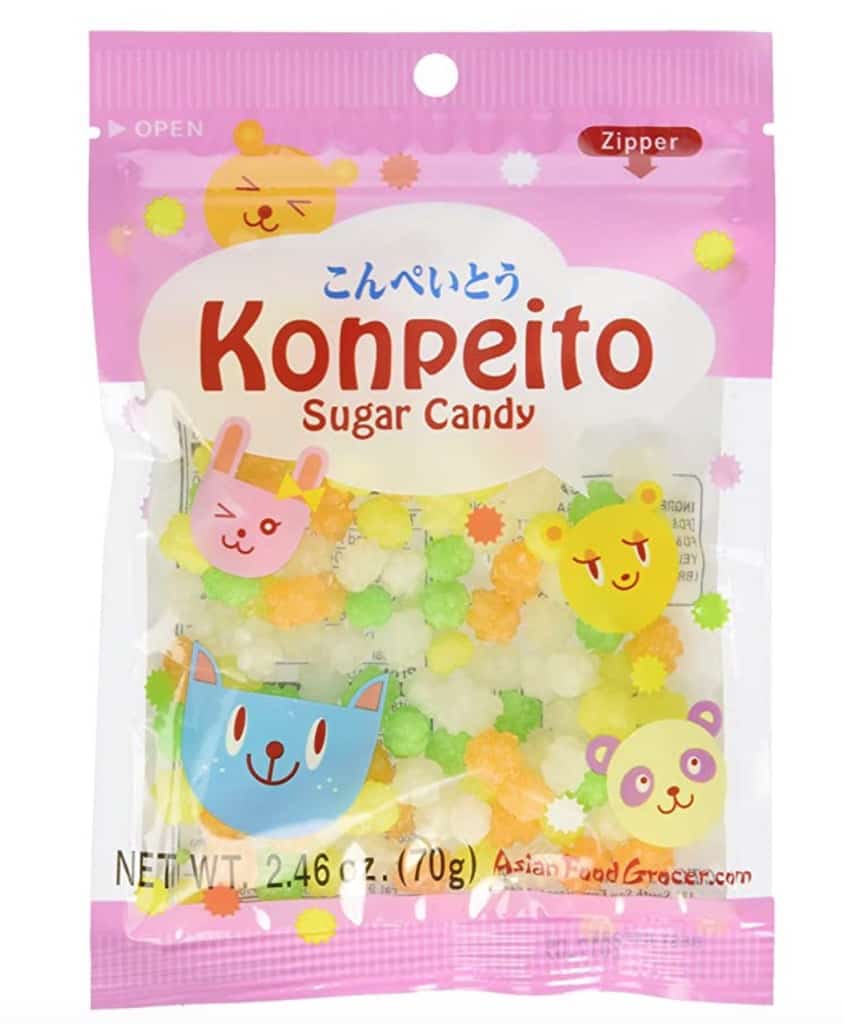 #5 Kaki No Tane Rice Cracker
The Kaki No Tane Japanese rice cracker has been taking the world by storm. These spicy rice crackers are often served with afternoon tea or accompanied by beer. These rice crackers originate from Niigata, which is located in the Chibu prefecture of Japan and was first produced in 1925! Wow, so they have been producing these for years and the Japanese love them!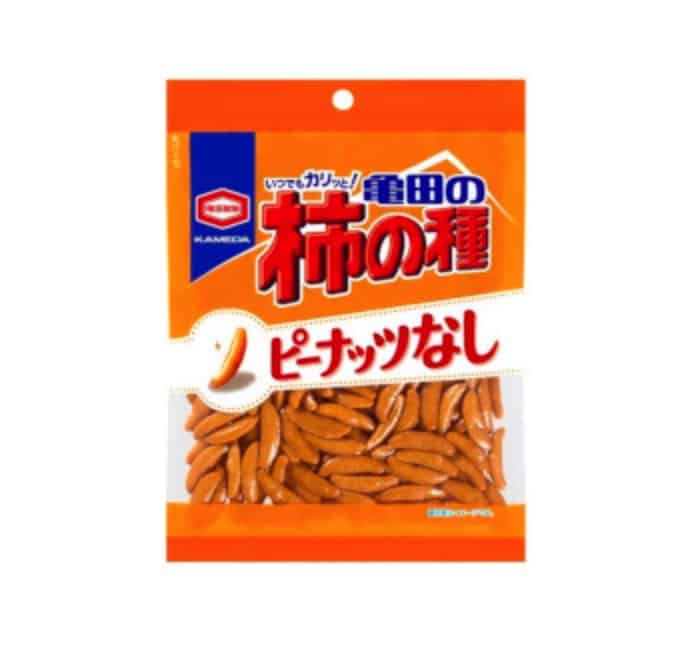 #6 Ramune Soda Candy
Ramune Soda Candy is a Scottish-Japanese carbonated soft drink that was developed in 1884. This is a staple drink in Japan that has been transformed into candy. The original soda candy comes in lemon-lime flavor. Aside from the original flavor, there are over 50 flavors of Ramune Soda Candy. They have flavors such as cola, sour, mint, and grape. You can purchase this soda candy along with other Japanese gummy candy at this website.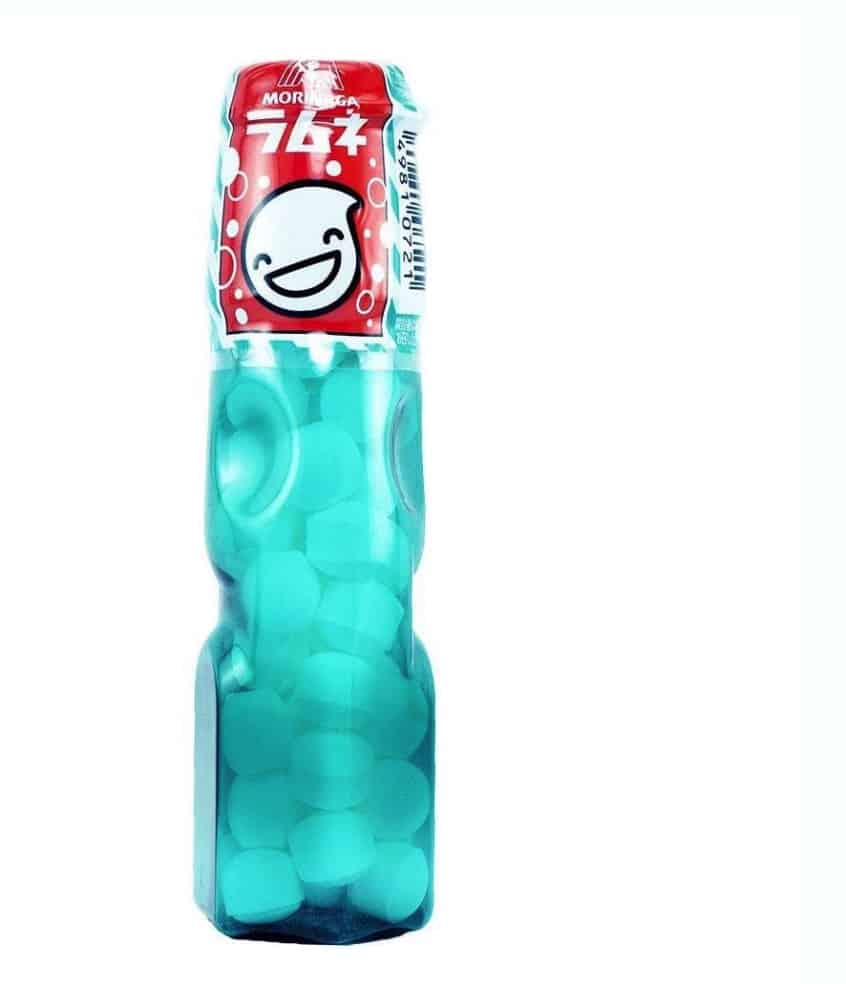 ---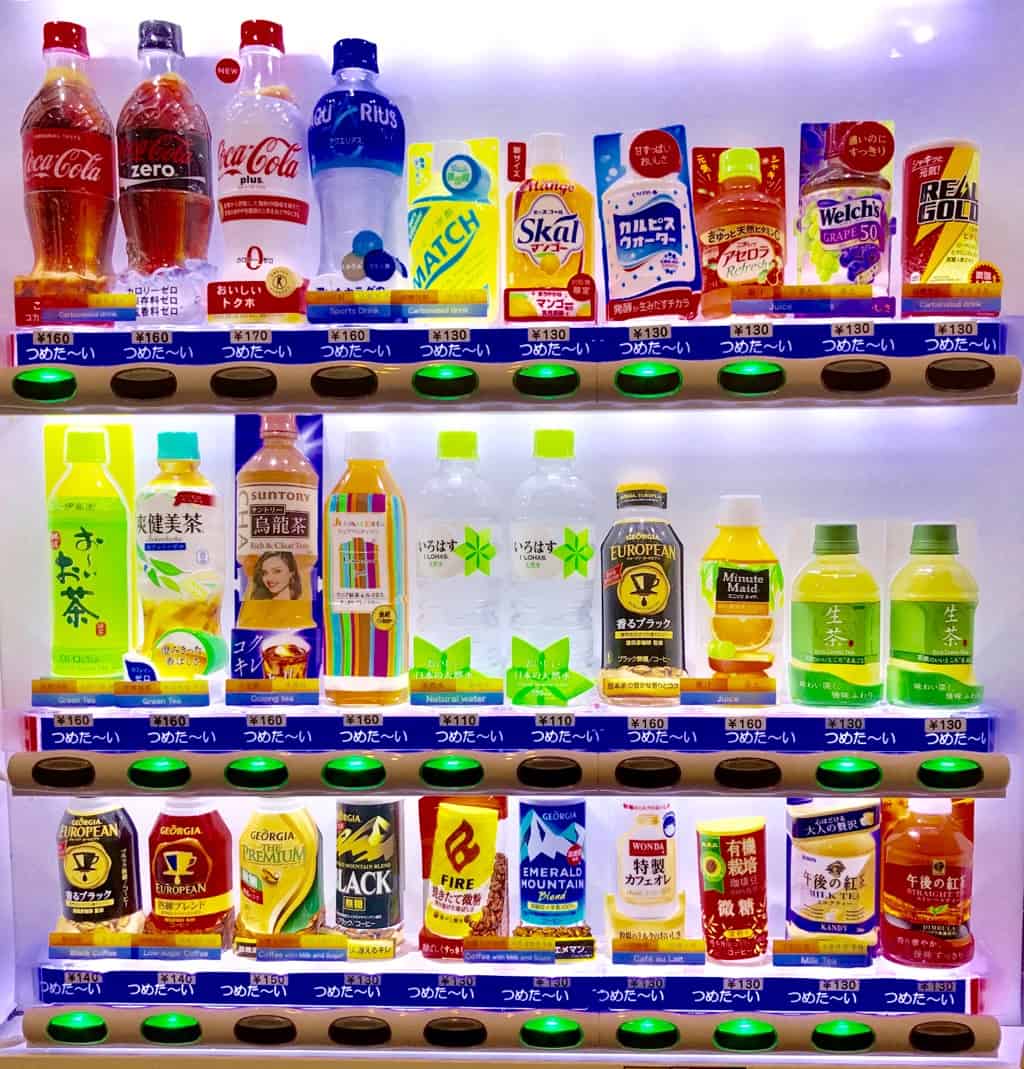 ---
Sweet Japanese Snacks
#7 Morinaga Caramel
The distinct yellow box of the Morinaga caramel candy can be spotted miles away. This deliciously sweet Japanese snack was first introduced in 1913 and has since captured the hearts of the Japanese. With each bite of this snack, you will get a soft milk caramel center that has a hint of butterscotch. Due to my love of caramel, this classic Japanese snack might just be my favorite. I usually opt for the 20-pack on Amazon, which lasts me a few months (if I eat them slowly and sporadically, which isn't often).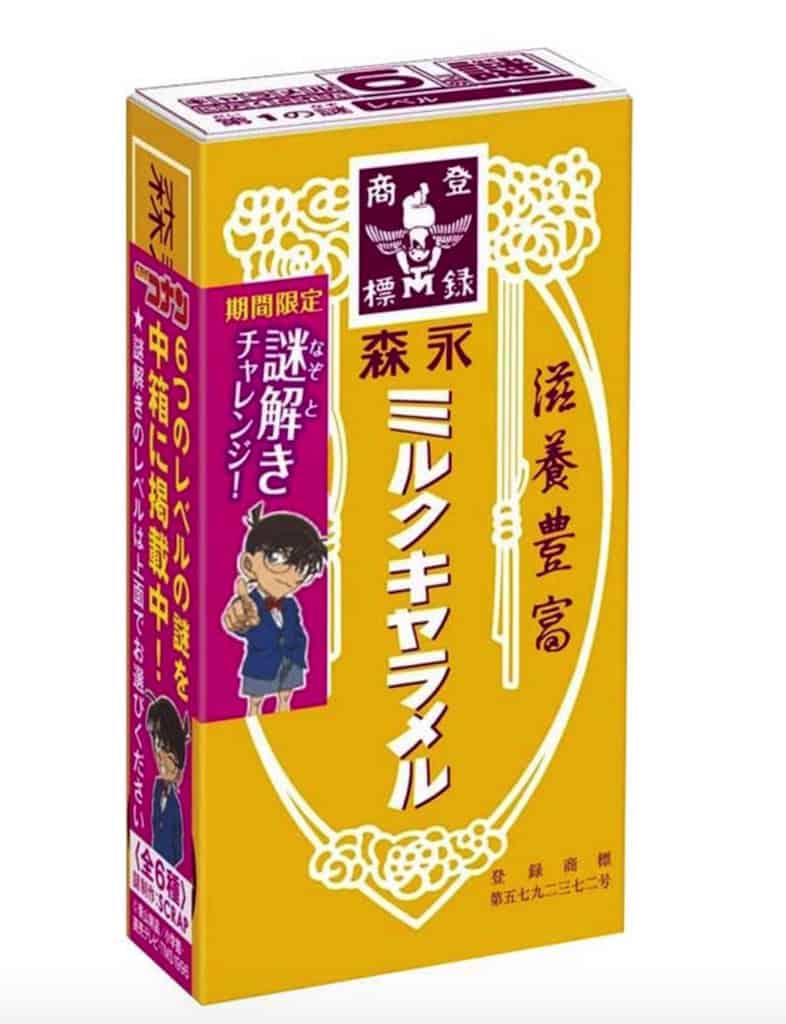 #8 Matcha KitKat
These are my kiddo's favorites! And if you didn't already know, Kit Kat candy bars are not just chocolate candy, they are an obsession for the Japanese. To be honest, Kit Kat candy bars are just better in Japan because they make them in unique flavors like melon, red bean paste, purple potato, and sake. The Matcha Kit Kat first released this flavor in 2004 by Nestle and it has been a huge hit ever since. Green tea is the main ingredient in most of the Matcha versions. The combination of white chocolate and Matcha is pure bliss.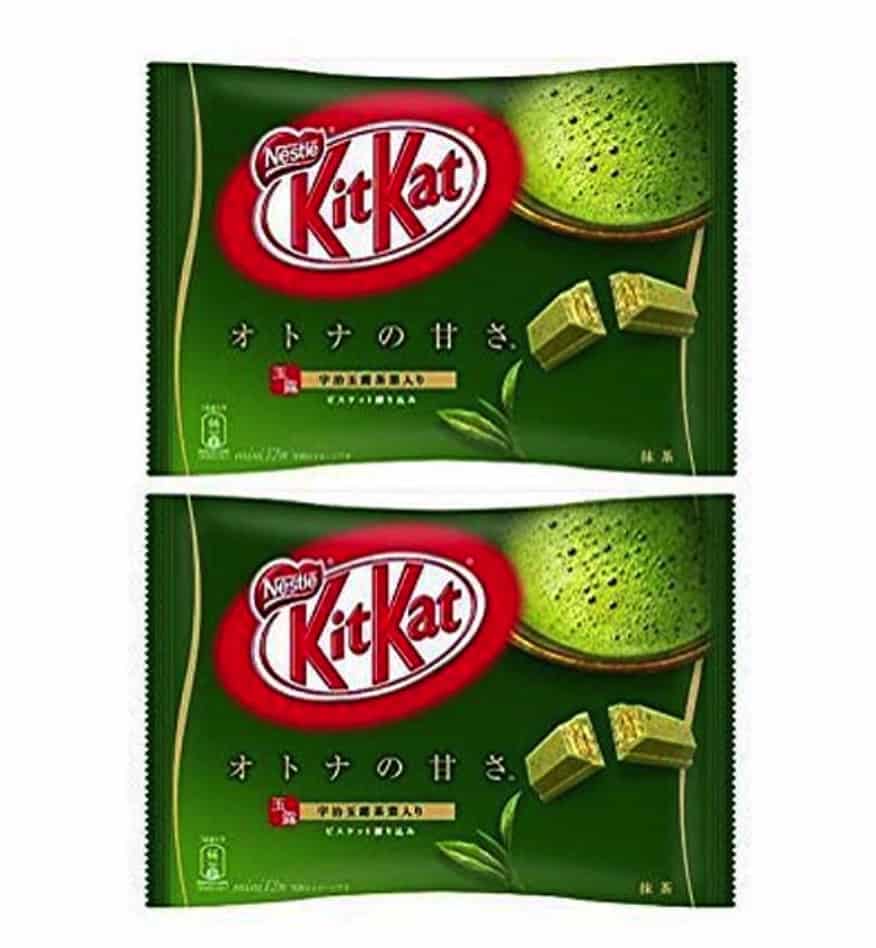 #9 Kinoko no Yama
These scrumptious snacks are nicknamed, "mushroom mountain" because they look like mushrooms with a dab of chocolate on top! This Japanese snack was first sold in 1975 by Meiji-Seika. The combination of a cookie dipped in chocolate is the perfect combination of a sweet treat. So many of the Japanese love the crunch of the cookie with the flavor of the chocolate.
#10 Takenoko No Sato
If you are in the mood for a chocolate-covered biscuit, then look no further than the Takenoko no Sato. Although this snack is a bamboo shoot shaped like a biscuit, it is considered more of a candy than a snack because of the rich chocolate coating on the outside.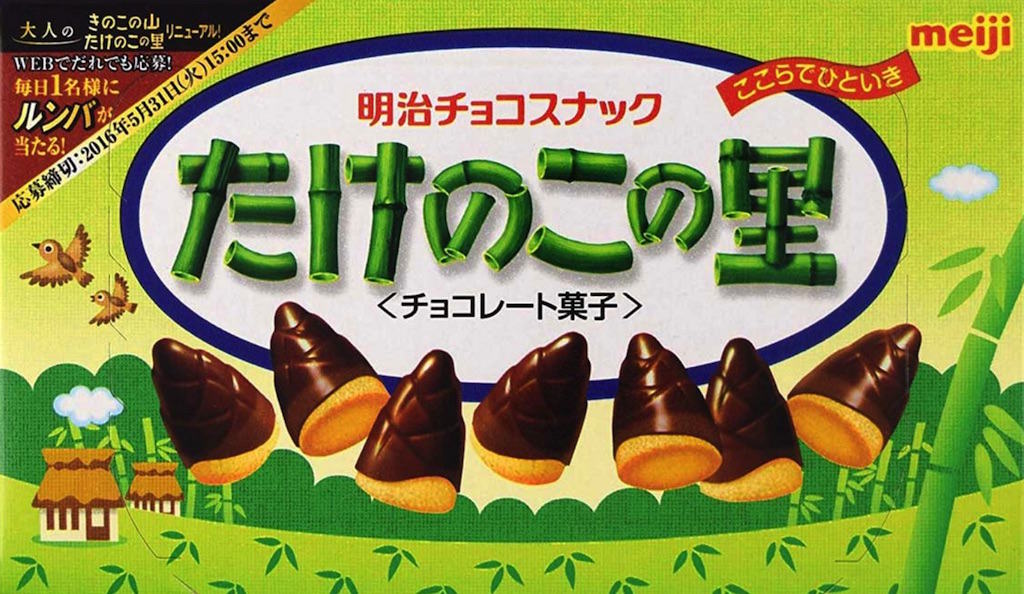 #11 Strawberry Pocky
Nothing screams more Japanese than the Pocky snacks from Glico, which first sold in 1966. Why not sweeten up your day with a bite of this classic Japanese snack, which is a biscuit covered in strawberry cream. Pocky is now available worldwide and comes in different flavors such as coffee, caramel, cream cheese, almond, chocolate, and melon. I think my favorite is caramel or melon!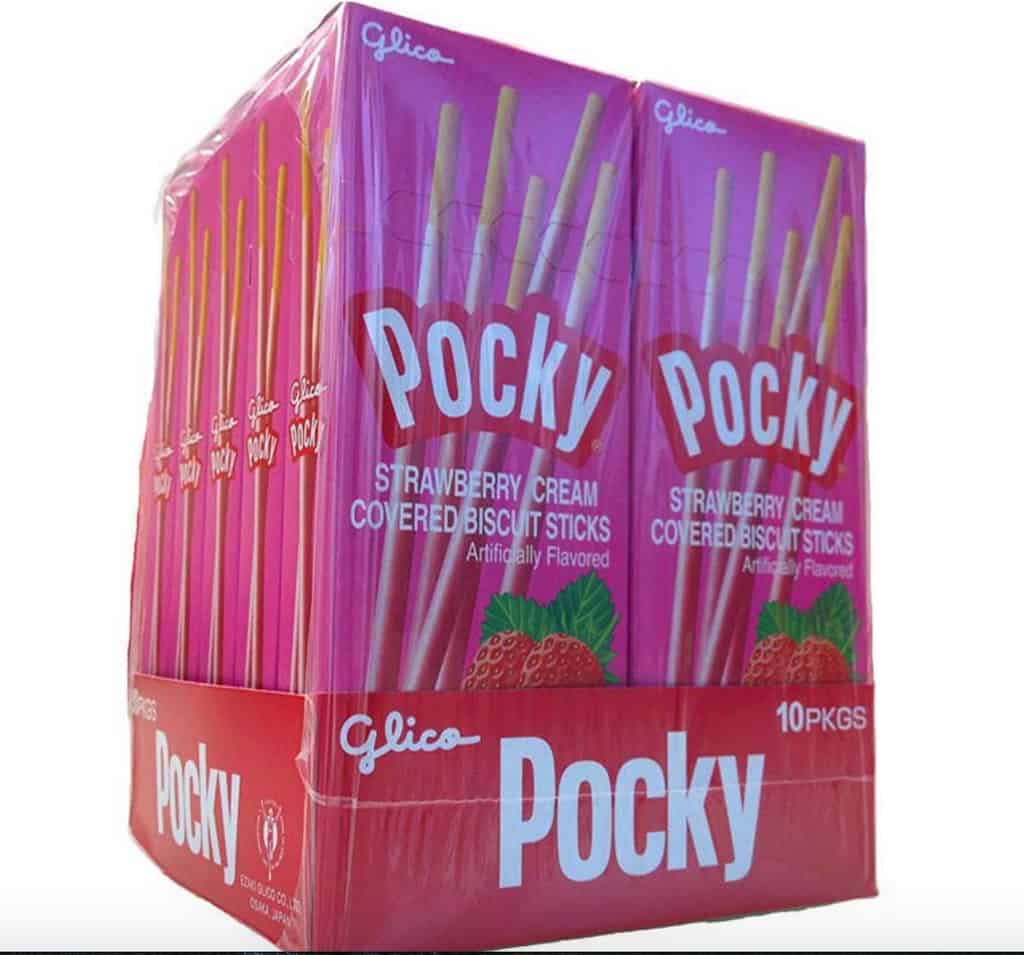 ---
Looking to read more articles about Japan?
What to Sip as You Savor Japan
Most Underrated Japanese Cherry Blossom Spots
---
Savory Japanese Snacks
#11 Aerial Cheese Corn Snack
A light and crunchy cheese snack are sure to be the famous Aerial Cheese Corn Snack. It is a popular Japanese snack made with 4-layers of cheddar cheese and corn. Yamazaki is the leading company in Japan that produces these unique layer nibbles to snack on. This is what the Japanese like the best – the layers within the snack.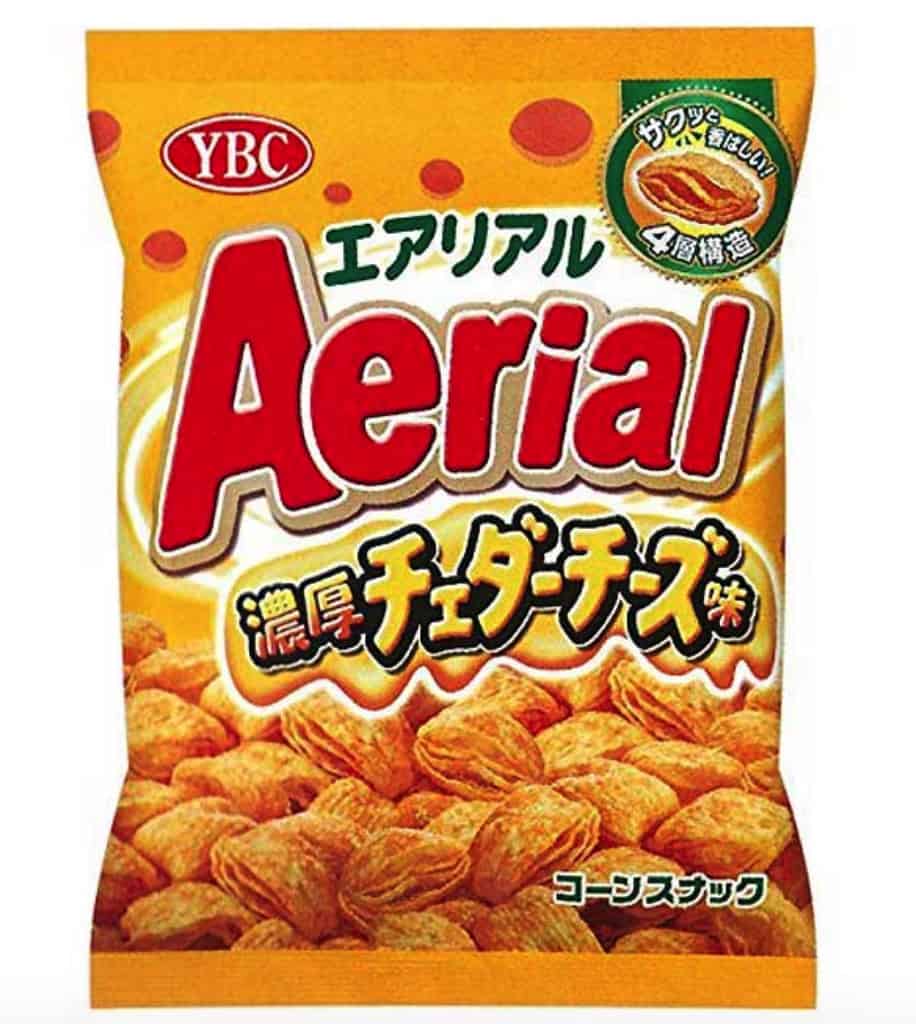 #12 Calbee Edamarico Snack Sticks – (Edamame)
Every time you enter a Japanese shop, you feel the urge to order Edamame. Although these crispy snacks are popping up around the USA, the best snack comes from Japan. The Calbee Edamarico Snack Sticks are perfect as a snack and you can even order them as a restaurant appetizer. These crispy tube snacks are packed with an edamame flavor that will make your taste buds go wild. They also have seaweed and salt chips seen after this.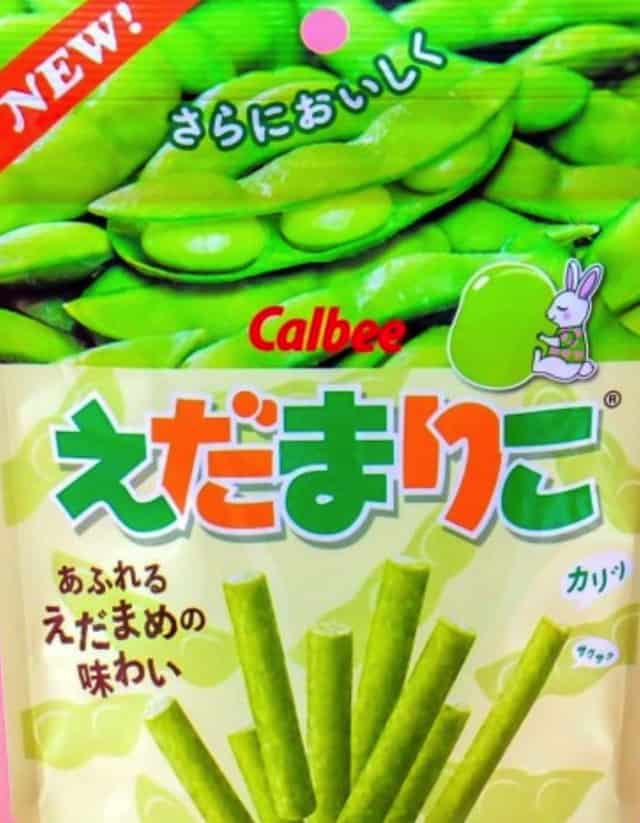 #13 Seaweed Salt Chips
A unique flavor that you most likely will not find in the USA is seaweed flavored chips. Once again, the Japanese company Calbee produces seaweed and salt potato chips that are crispy and scrumptious. I purchase this snack on Amazon, so if you want to try it out for yourself, go there.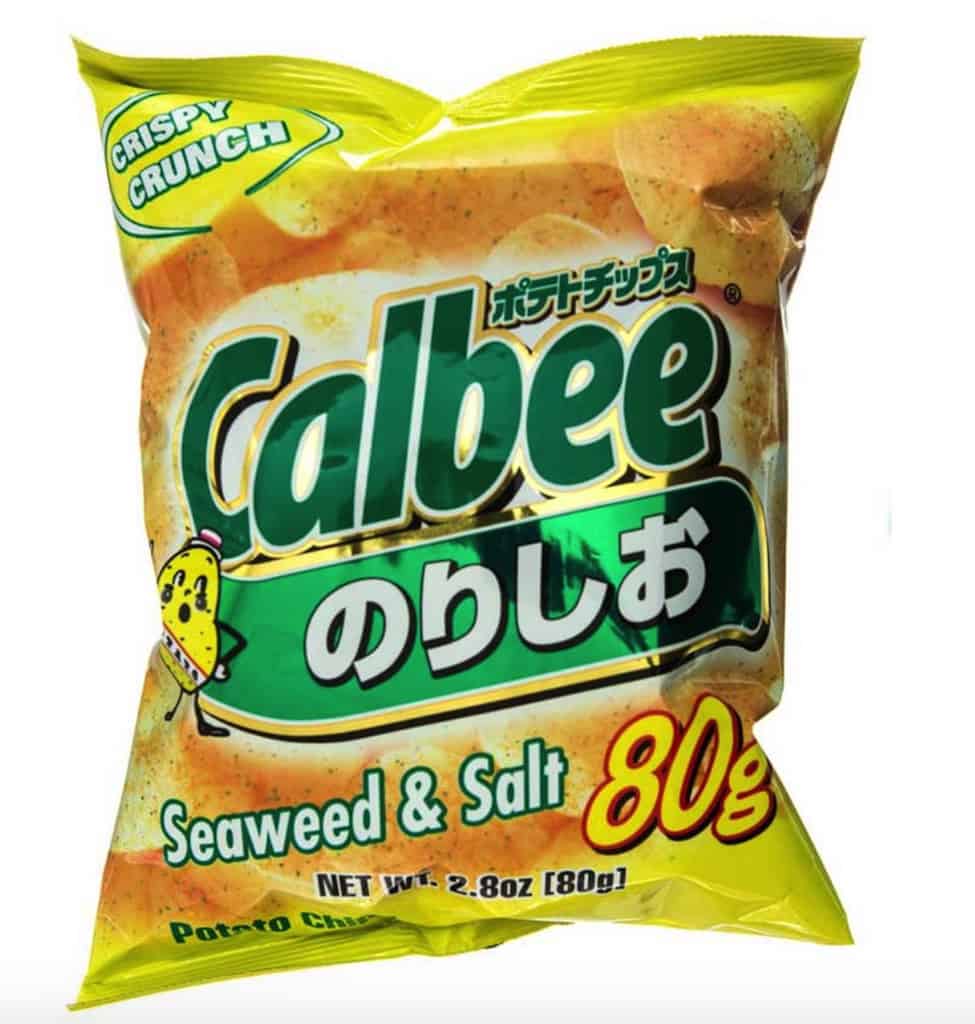 #14 Jagabee Potato Sticks
Calbee, Inc is a well-known Japanese snack food company that has been making delicious snacks since 1949. The Jagabee Potato Sticks are extra thinly sliced potato chips that are packed with salty goodness. These sticks come in different flavors such as butter, soy sauce, and Usushio Aji (which means lightly salted in Japanese). As you take a bite of these potato sticks you will find a crunchy outside but a soft and chewy inside, which is oddly satisfying.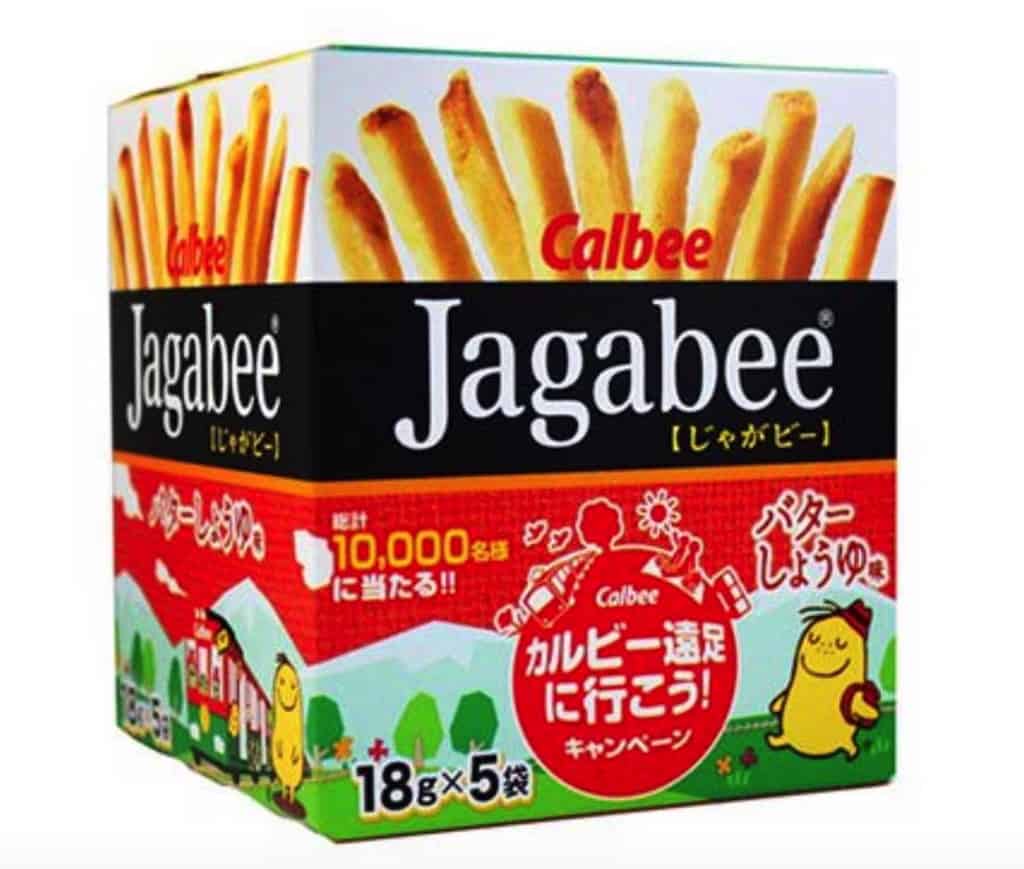 #15 Jagariko Sticks
The Calbee company also makes some of the best savory Japanese snacks, including the Jagariko Sticks. Some of the most interesting and odd flavor pairings come from this snack such as carrot and parsley or butter and cheese. Would you like to try one of these snacks?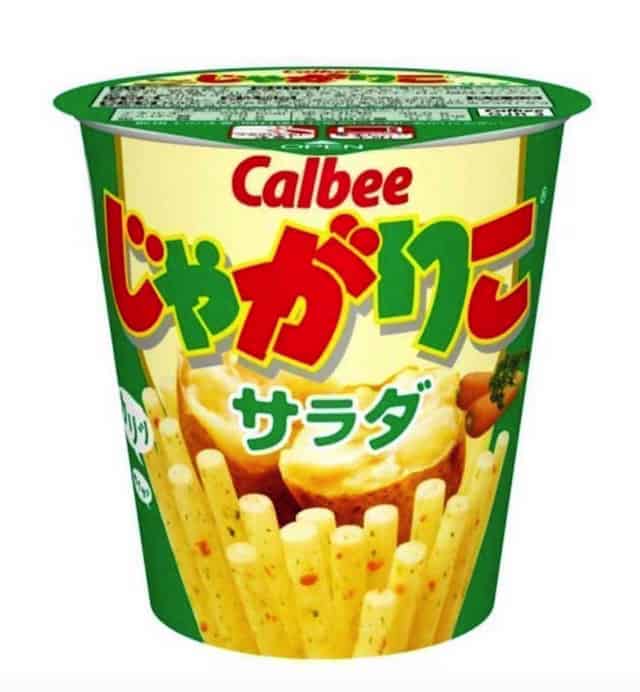 #16 Wasabi Beef Chips
Is there anything more addicting than a Wasabi Beef Chips? They are like potato chips. Probably not! Yamayoshi offers a delicious and unique potato chip that combines the savory beef flavor and the spiciness of the wasabi into a crunchy snack.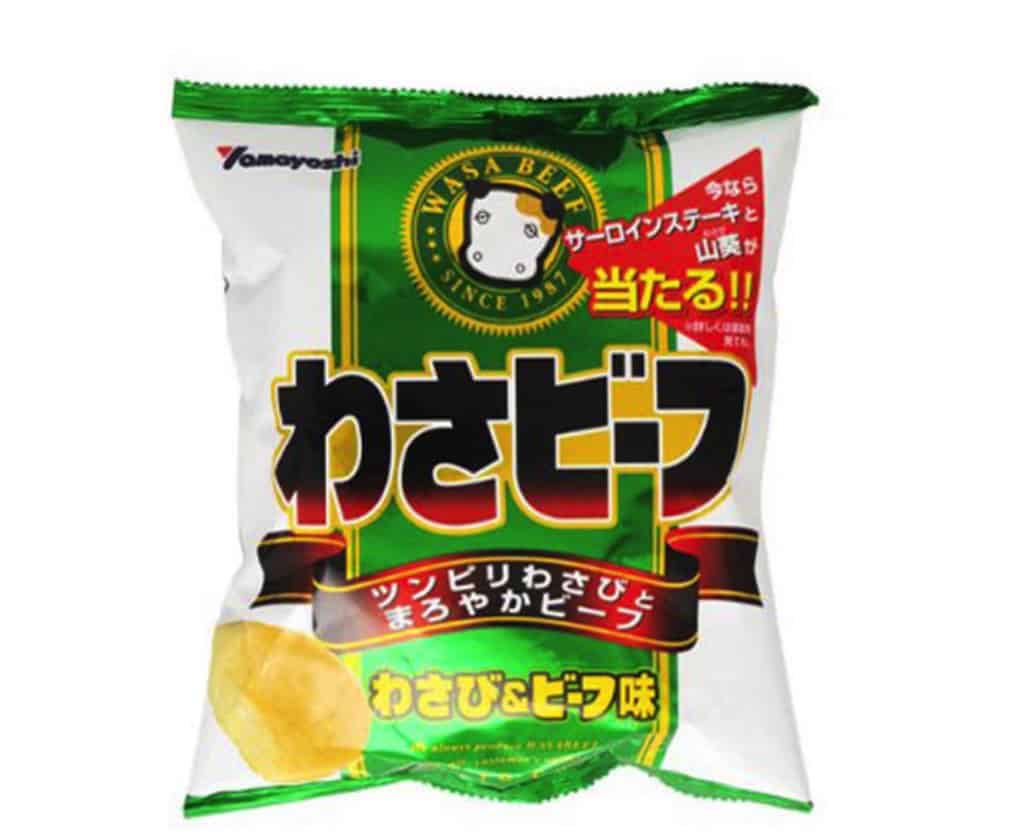 ---
Healthy Japanese Snacks
The Japanese are not only notorious for their sweet and savory treats; they also offer a wide variety of healthy snacks. You know we have to, at the very least, mention these!
#17 Hoshiume Dried Plums
Pickled plums are quite a healthy delicacy in Japan. These highly salted pickled plums, also called 'umeboshi', offer a sour and salty taste. This is considered the ideal superfood among the older Japanese generation, even though it has an acquired taste.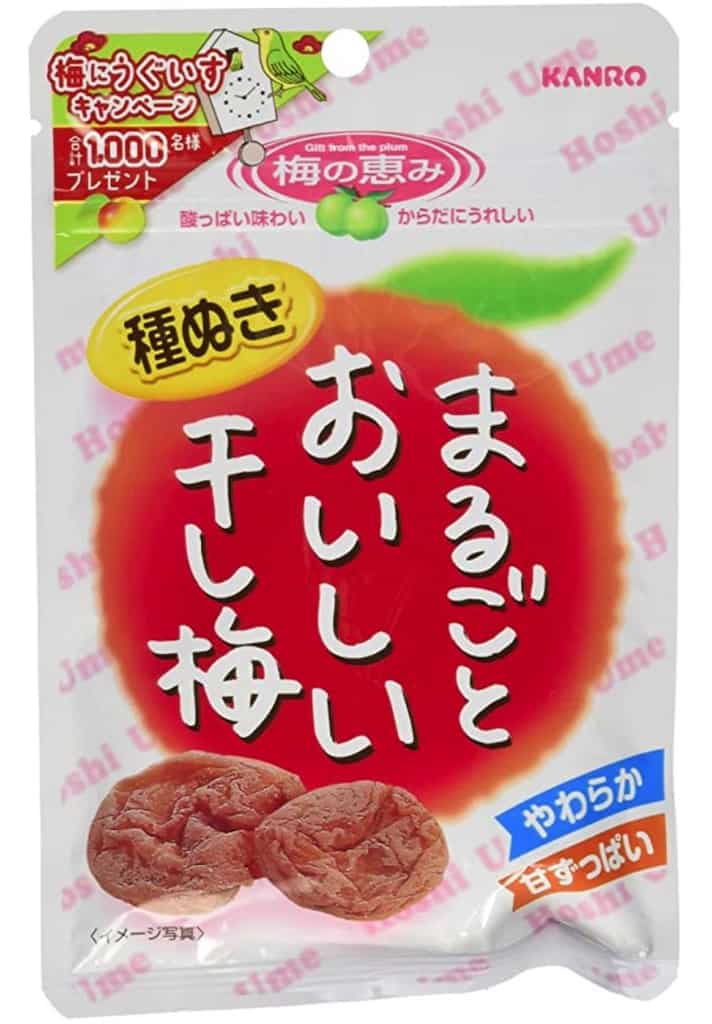 #18 Konjac Jerky
It seems that every culture has its version of beef or other types of jerky and the Japanese have konjac jerky. There are several jerky flavors such as smoked beef, konjac jelly, and scallop vegetarian jerky. Konjac jerky offers a high quality of soy and protein, which makes it the perfect healthy snack.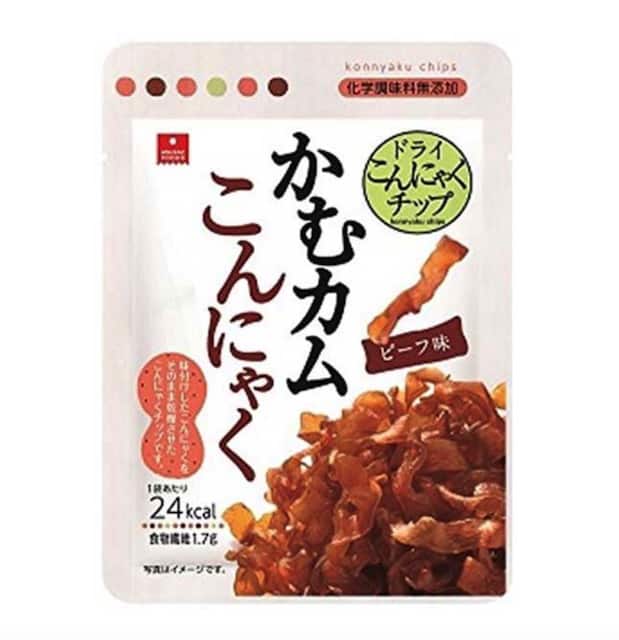 #19 Natori Dried Fish Almonds
One of the strangest combinations I have found in a Japanese snack is almonds with fish. This odd snack combines almonds, sardines, sugar, and syrup for a healthy alternative to a mid-day snack. The nutritional value is low in calories, and low in carbohydrates, and yet high in calcium. if you are interested in purchasing some, I again, use Amazon for my addiction to this unique snack.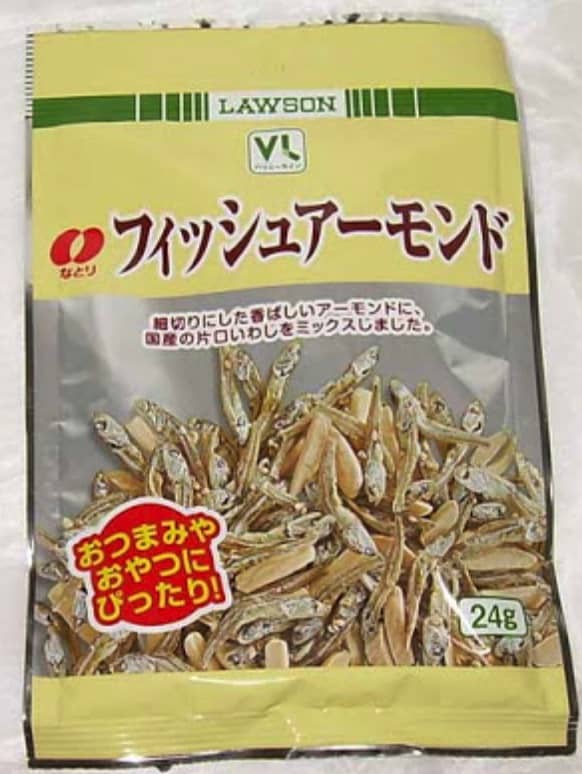 #20 Seaweed Strips
Seaweed strips are often used to make sushi and are considered a healthy snack. Nori, also known as dried seaweed comes in healthy and salty strips that most people in Japan enjoy eating as a snack. I bought some while I was in the Aomori Prefecture and loved them! Even though they do seem a bit odd to eat.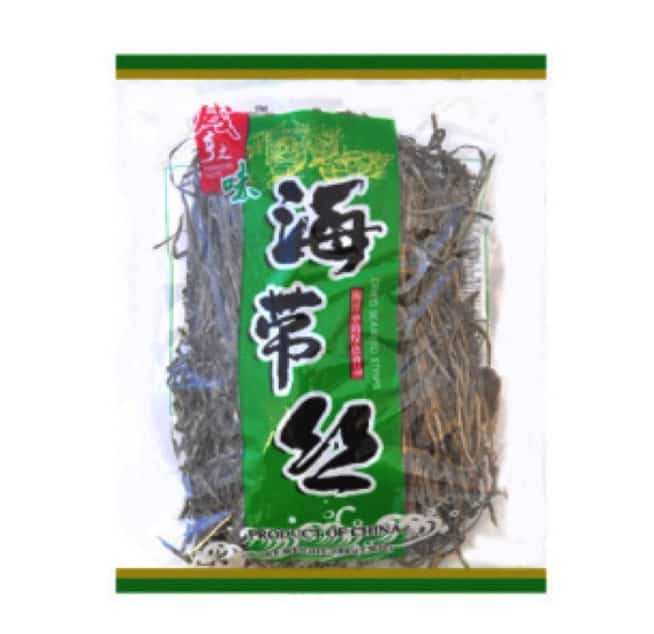 #21 Soft Senbei Rice Crackers
Rice crackers make another appearance on this list, but this time in the healthy section. Since 1970, Kameda Seika has been producing this well-known and Soft Senbei Rice Cracker. Each bite of this cracker includes a light and soft crispy texture. These rice crackers come in a salty flavor which comes from Okinawa's seawater!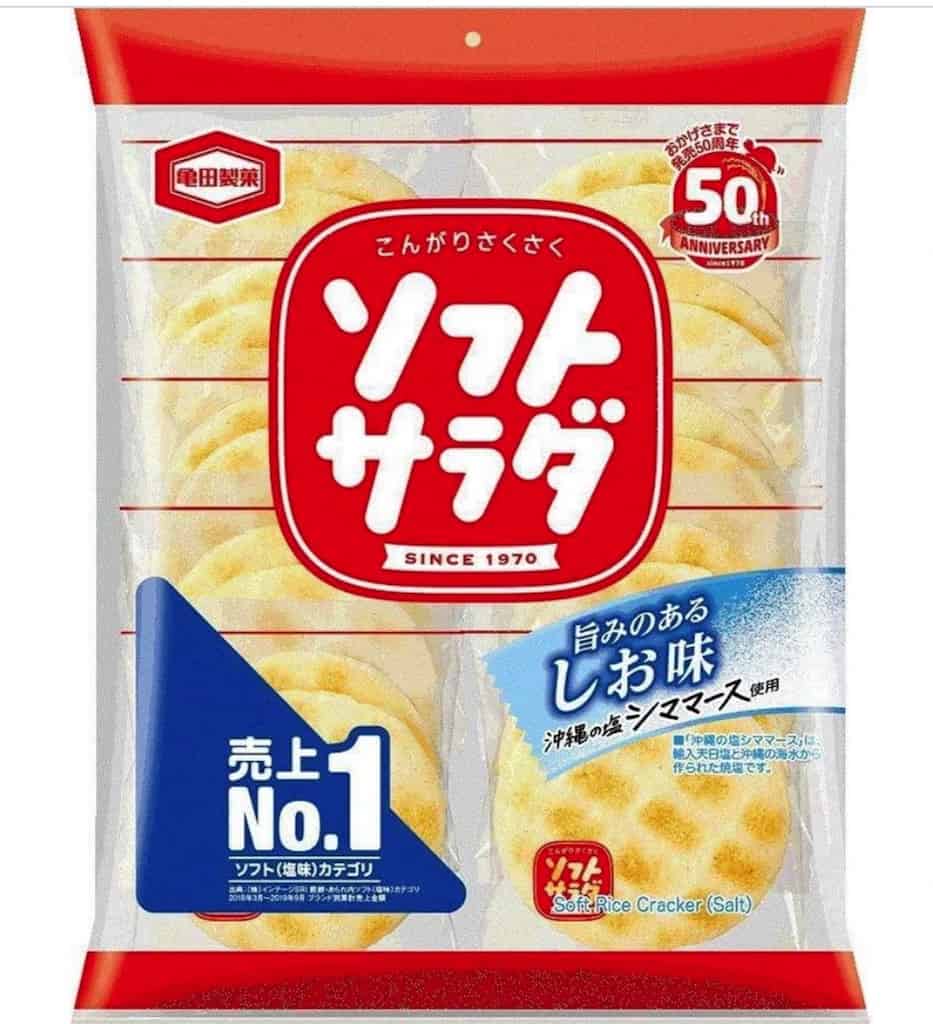 So, whether you have decided to settle on a sweet treat, savory snack, or healthy option, Japanese snacks are the way to go. You can feast your eyes and taste buds on the best Japanese treats such as wasabi beef chips, seaweed strips, and strawberry pocky. Personally, I am going to dig into my stash of Morinaga Caramel and call it a day. Happy Snacking!