Don't you just love the Spring? I know I certainly do. By Springtime, I am ready to get rid of the cold and shivering winter and move on to a renewed sense of Spring. This got me thinking about the beautiful cherry blossom and how it represents the fragility of life and yet also the beauty with which it holds.
Truly cherry blossoms are a metaphor for our own lives: beautiful, yet fleeting. It reminds me that life is overwhelmingly alluring but way too short. This is why it is important to be grateful. I say "hang on to the good times", remember them well, as they are but a fleeting moment in our lives. Travel. Hang on to those cherry blossom branches that represent life!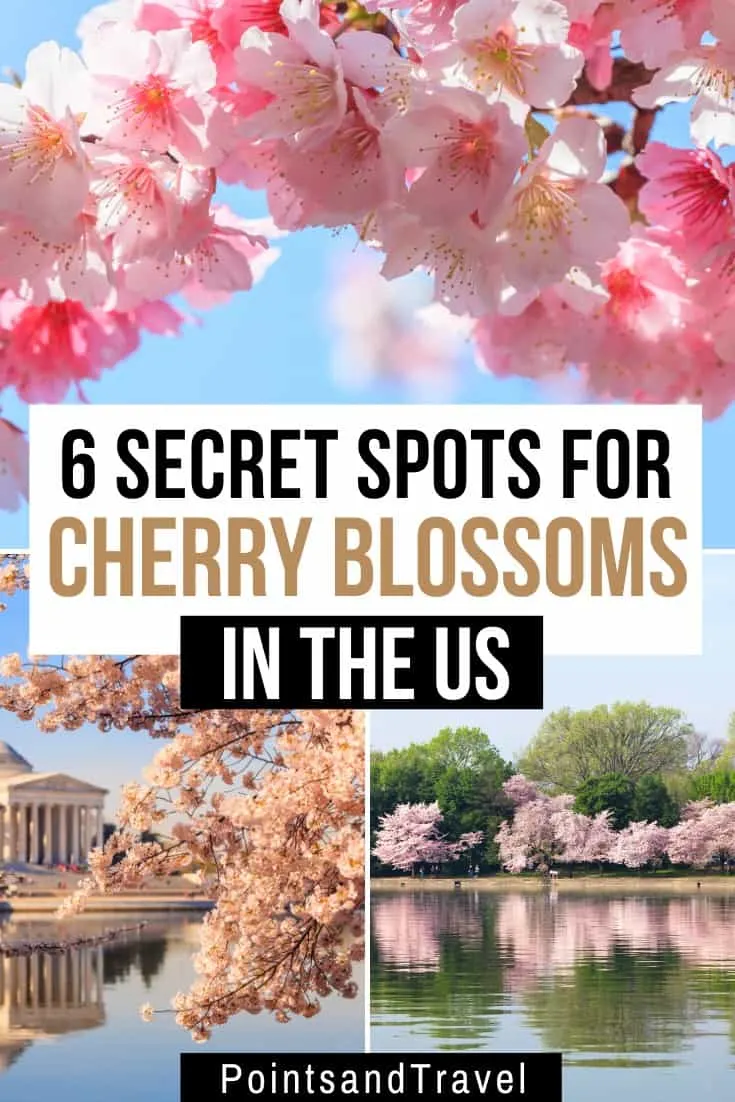 What is the Meaning of a Cherry Blossom?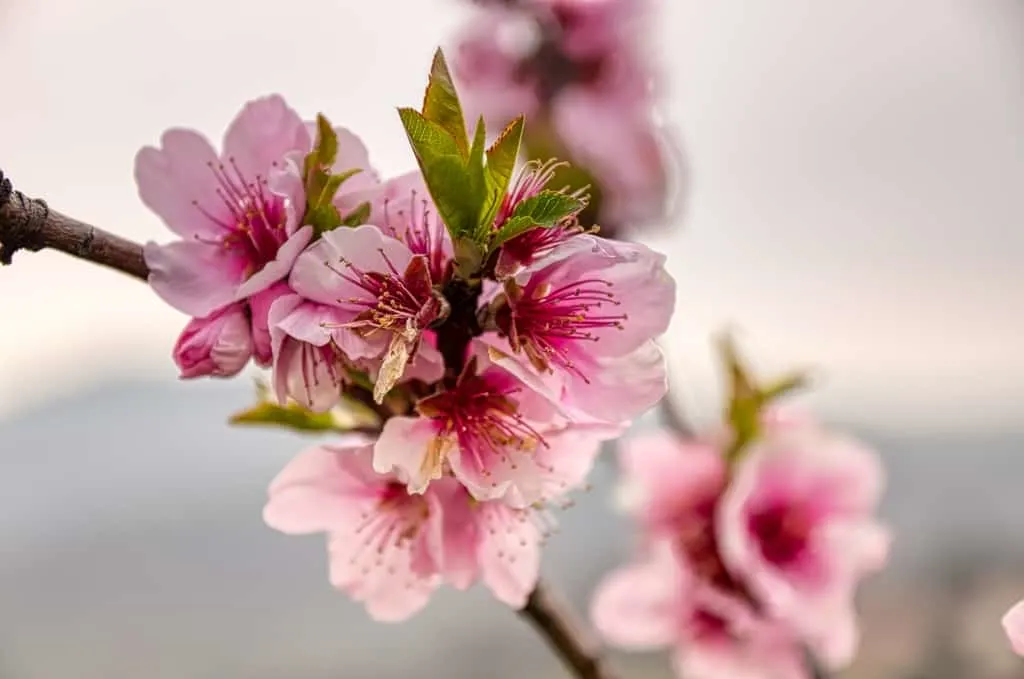 Cherry blossoms symbolize the beginning of Spring – a time to forget the old and begin a renewal of life. We know the seasons will progress and that eventually, the cherry blossom branches will start to fall off the trees, as cherry blossoms only last for a few weeks! They bloom and usually fall off within a week or two before the leaves come out.
The transition of the blossom along with its exquisite beauty and explosion of color has often been compared with our own mortality. It is for this reason that cherry blossoms are richly symbolic, so enjoy the good times, as we don't know how long they will last!
What is a Cherry Blossom?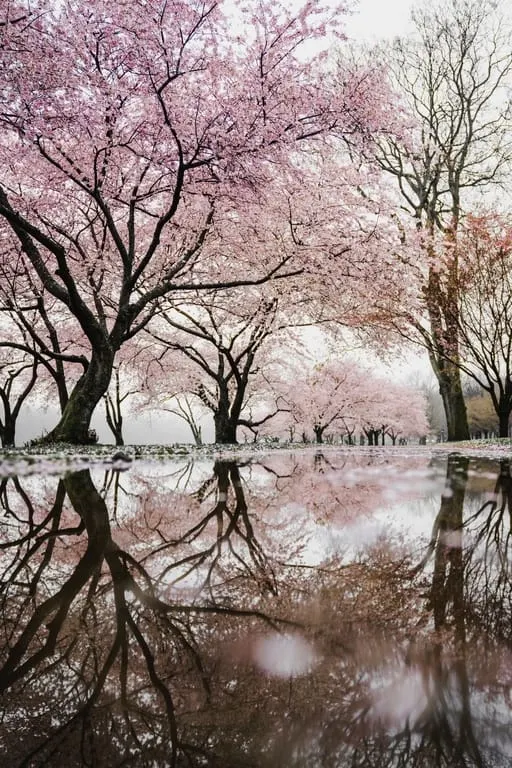 A cherry blossom is a flower that blooms on a cherry blossom tree. Many cherry blossom flowers are nearly pure white with just a tinge of the palest pink color near the stem. The best way for the cherry blossom to bloom is for it to be in a temperate or tepid climate.
The best soil to grow these gorgeous blossoms is in moist, but not overly wet, conditions. They grow their best when in acidic soils with lots of sunlight. However, the cherry blossoms are a flexible flower, so they can adapt to many different soil types and sun exposures.
When do Cherry Blossoms Bloom?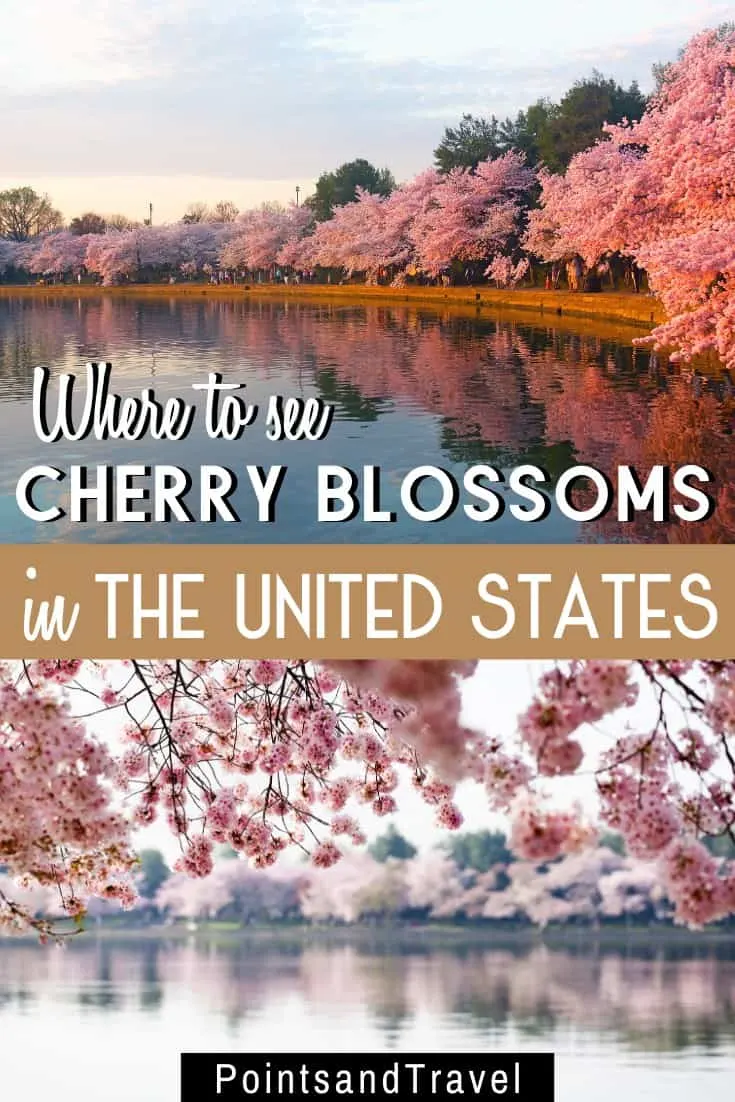 Cherry blossoms usually bloom in the spring months between March and April. If the weather during the months prior to spring were mild, then the cherry blossoms may bloom early. On the contrary, if the preceding months were colder, the blossoms may open late. In fact, many people speak about what they call "peak bloom" time or the "blooming period" of the cherry blossom.
It is interesting to note that the official forecast for peak bloom is issued by the National Park Service in the USA. Each year they issue a prediction of when this peak bloom period will be. This is good to know if you're planning your own visit to see the cherry blossoms in full bloom.
Cherry Blossoms are Popular in Japan
The most commonplace in the world to see the enchanting cherry blossoms is in Japan. They are particularly popular here and known as Sakura. In fact, you can read about the most under-rated cherry blossom viewing spots in Japan here.
In Japan, they actually come out to view the cherry blossom (known as hanami or cherry blossom viewing time). In Japan, family and friends come out for this centuries-old tradition! Each year it is highly anticipated.
Cherry Blossoms Bloom in the USA too!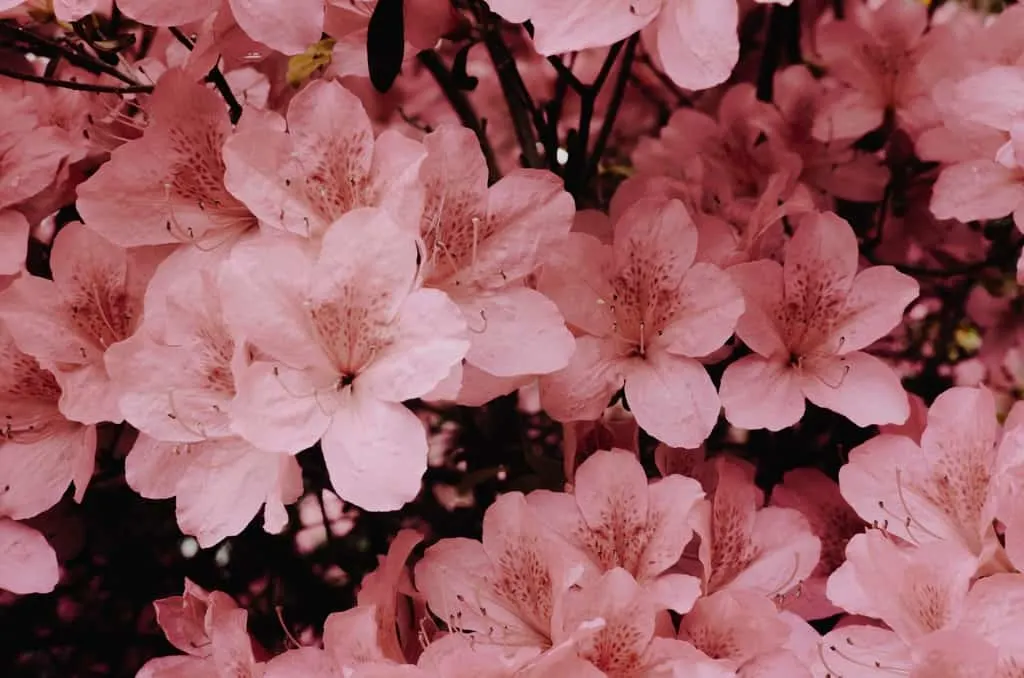 Cherry Blossoms are also seen all over the USA, especially known to bloom in Washington DC, Philadelphia, Newark, New York, Macon, Salem, and even in San Diego at Balboa Park. Washington DC, Brooklyn, Philadelphia, and Macon all have an annual Cherry Blossom Festival and Salem has a Cherry Blossom Day!
Secret Places to See Cherry Blossoms in the USA
Here are a few secret places to see Cherry Blossoms in the USA, as these are the hidden gems tourists would not know about!
Ohio University in Athens, Ohio
Each year there is a week-long Cherry tree lighting along the Hocking River in Athens, Ohio. This amazing light show helps put the cherry blossoms on display even at night in the dark. The official cherry tree lighting date has yet to be announced but it usually occurs during the second week of April.
Brooklyn, NY's Botanic Garden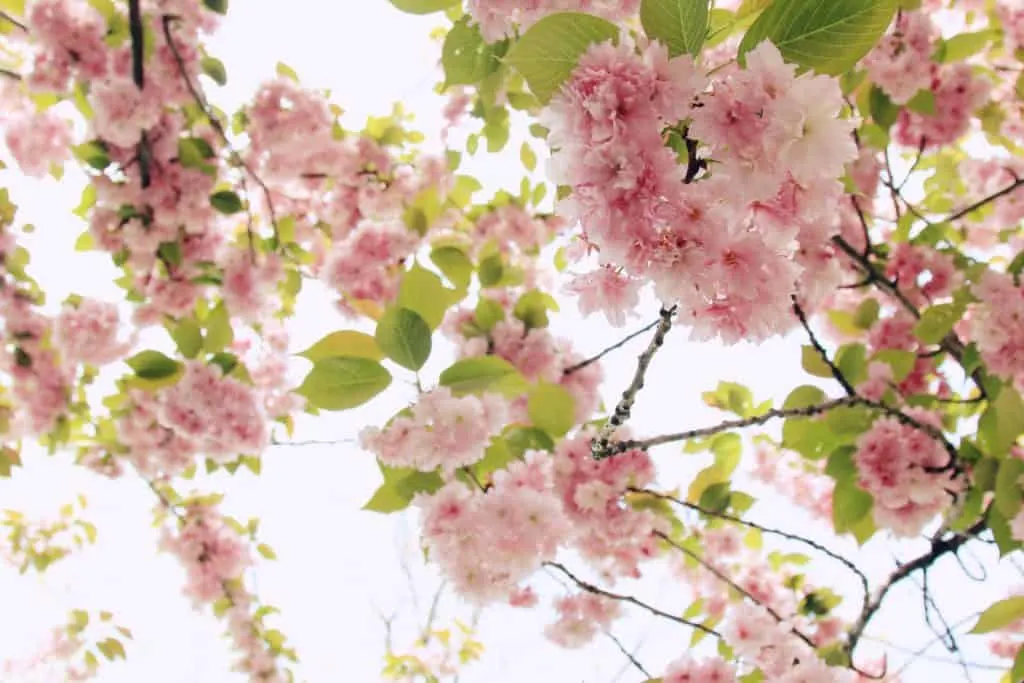 Cherry blossoms appear in Brooklyn's Botanic Garden between mid-March until late April. During these months, you could head to this lovely garden in Brooklyn, NY to see the cherry blossoms in their finest hour. The cherry blossom section is located in the enclosed garden of Japanese Hill and the Pond Garden area. There are many weeping higan cherries trees that are spread throughout this garden. These higan trees are the oldest at the Brooklyn Botanic Garden with their thick trunks and knobby cherry blossom branches.
As you head to the "Cherry Walk", you will have the opportunity to see the different stages of the cherry blossoms bloom. This garden holds the dazzling pink-flowering Prunus' Kanzan' trees. And while most cherry blossoms have 5 petals, the 'Kanzan' tree is a double-flowering tree with up to 28 petals on each bloom! You can also see the blooming white Prunus x. yedoensis trees here as well.
Branch Brook Park, New Jersey
New Jersey's Branch Brook Park is the oldest county park in the United States and is home to the nation's largest collection of cherry blossom trees, with about 5,000 of them!
Capitol in Salem, Oregon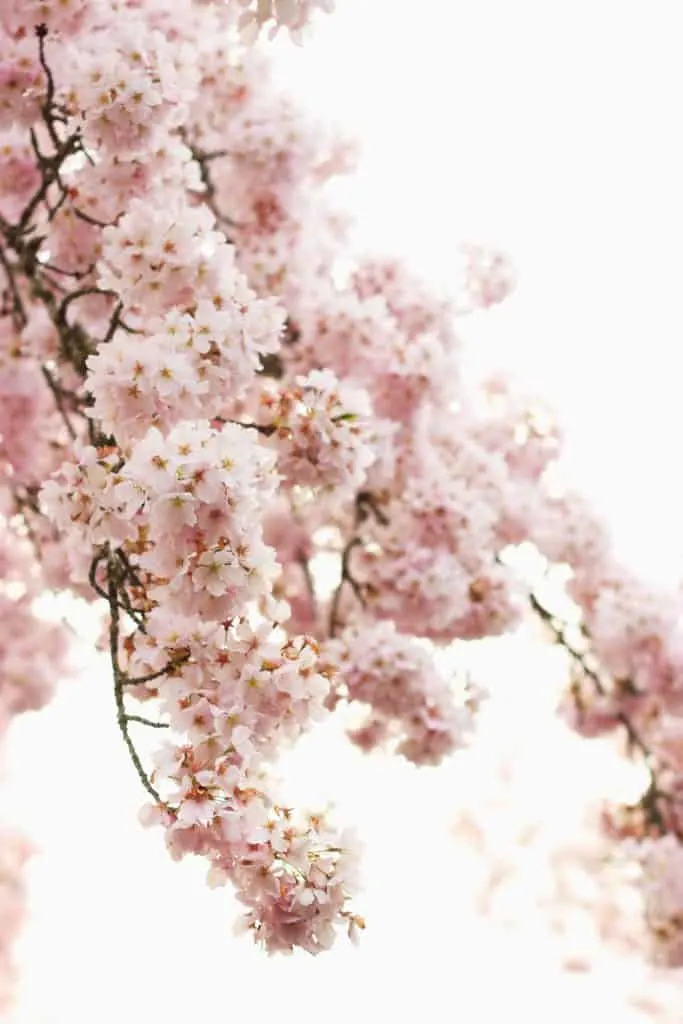 The state of Oregon has always appreciated the cherry blossoms symbolism of friendship and has honored this flower on several occasions in the past 100 years. The rich impact of the Japanese culture in Oregon is the main reason for celebrating the importance of this day.
On March 18, the Oregon State Capitol will officially reopen for its third annual Cherry Blossom Day. This fun-filled day starts off with a 5k walk/run around Capitol Mall, Wilson Park, the WWII Memorial, and then under the blooming trees! Guests of this festival can enjoy kite flying, cherry tasting, fish printing (Gyotaku), origami, and calligraphy lessons. There is also a tea ceremony and live chorus music with dancing throughout the day.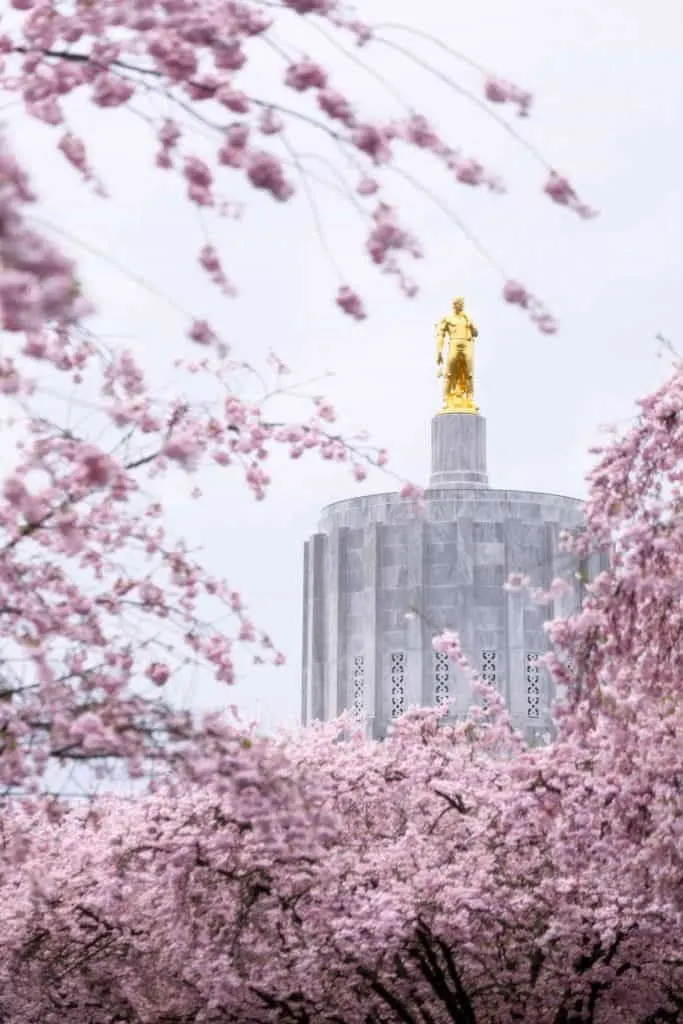 Macon Georgia International Cherry Blossom Festival
Save the dates of March 27-April 5th because the 2020 Cherry Blossom Festival begins! You will have the chance to see these wonderful cherry blossoms in the spring. The main purpose of this festival is to enhance and share the quality of life of all the Macon Georgia residents and visitors. Each year more than 350,000 Yoshino cherry trees bloom in this Cherry Blossom Capital of the World!
The United States Capital: Washington, DC
I don't remember learning what kind of cherry tree George Washington cut down, but did you know that there are more than 100 varieties of cherry blossoms? They have everything from light and dark pink to white to yellow or even green blossoms. And once the cherry blossom opens, the blossom can change colors. For example, some cherry blossoms can go from white to pink over the course of a few days.
National Cherry Bloom Festival in Washington DC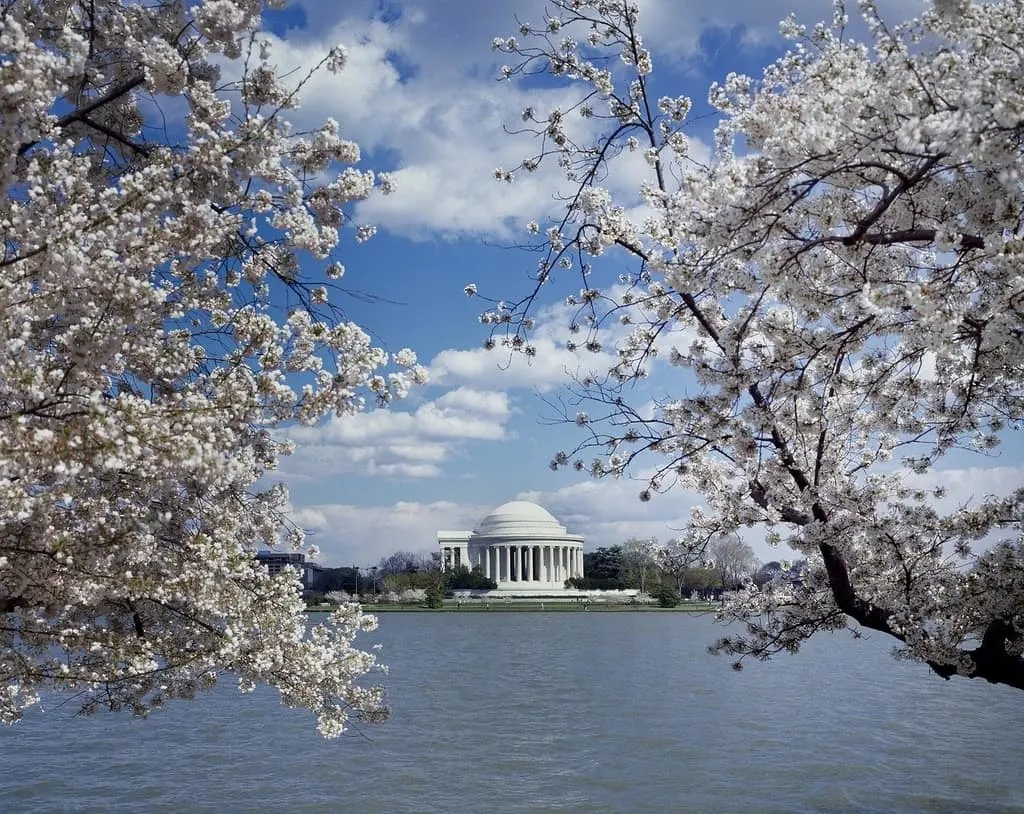 Each spring marks the annual National Cherry Bloom Festival that takes place in Washington, DC. The majority of the cherry trees bloom at the Tidal Basin and the Jefferson Memorial. Tidal Basin is probably the best location to view the Cherry Blossoms is DC. The festivals here are to commemorate former mayor Yukio Ozaki of Tokyo City for his gift of the Japanese cherry trees on March 27, 1912.
During this festival, you will get to see showmanship, floats, marching bands, and blooming cherry trees. The festival occurs on March 20th and lasts until April 12. The different events at this festival include kite flying, a sushi/sake celebration, classes about cherry blossoms, art exhibits, martial arts events, and other cultural performances.
For another great spotting location, you can visit the Dumbarton Oaks in Georgetown, as they have over 53 ares of land. As an added bonus, literally their landscape changes every week! This would be my second choice to see DC's cherry blossoms!
Sakura Matsuri Festival in Washington DC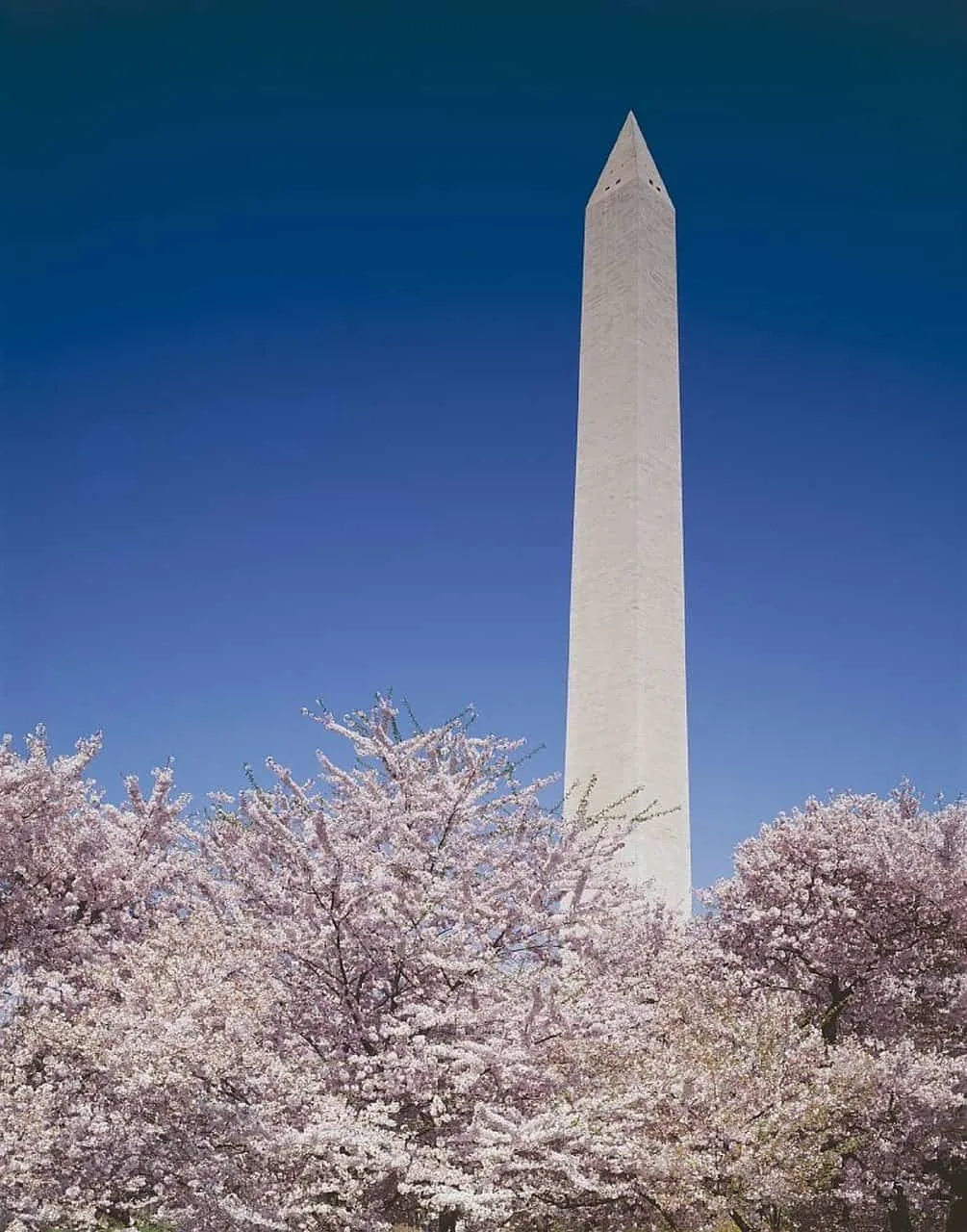 The Sakura Matsuri Festival is the largest one-day celebration of Japanese culture in all of Washington DC. It is hosted by the Japan-America Society of Washington DC. The festival takes place towards the end of the National Cherry Blossom Festival in Washington, D.C. This festival allows the city to share their love of Japanese traditions and culture. You can visit this wonderful festival on April 4th. Remember to purchase tickets in advance online or you can get them at the gate.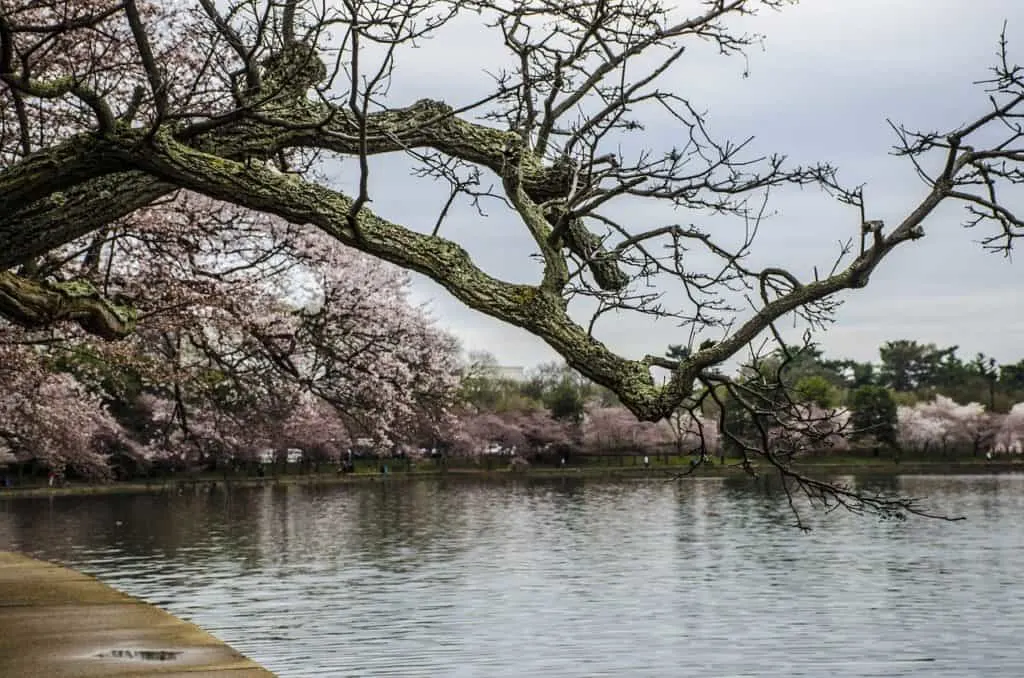 Brookline Cherry Blossom Festival in Massachusetts
A generous gift to the students of Brookline High School from the Consul General of Japan, Mr. Hikihara in 2012 has led to an annual festival called the Brookline Cherry Blossom Festival. It occurs in May of each year. In 2012, Mr. Hikihara presented this Massachucsett's high school with the gift of the cherry tree as a sign of friendship and goodwill. At this quaint festival, you can witness energizing taiko drumming.
Irmo Cherry Blossom Festival off Lake Murry, South Carolina
The upcoming dates for the Irmo Cherry Blossom Festival have yet to be determined but it is safe to say that by late-March you are sure to see the amazing cherry blossoms blooming at this festival. People usually go to this festival in costumes or kimonos. The main attraction of this festival is the cherry trees but other activities to enjoy are a Kimono stroll and cosplay (dressing up as a fictional character )photoshoot.
---
Cherry blossom quote: "Happiness held is the seed; happiness shared is the flower"- John Harrigan
---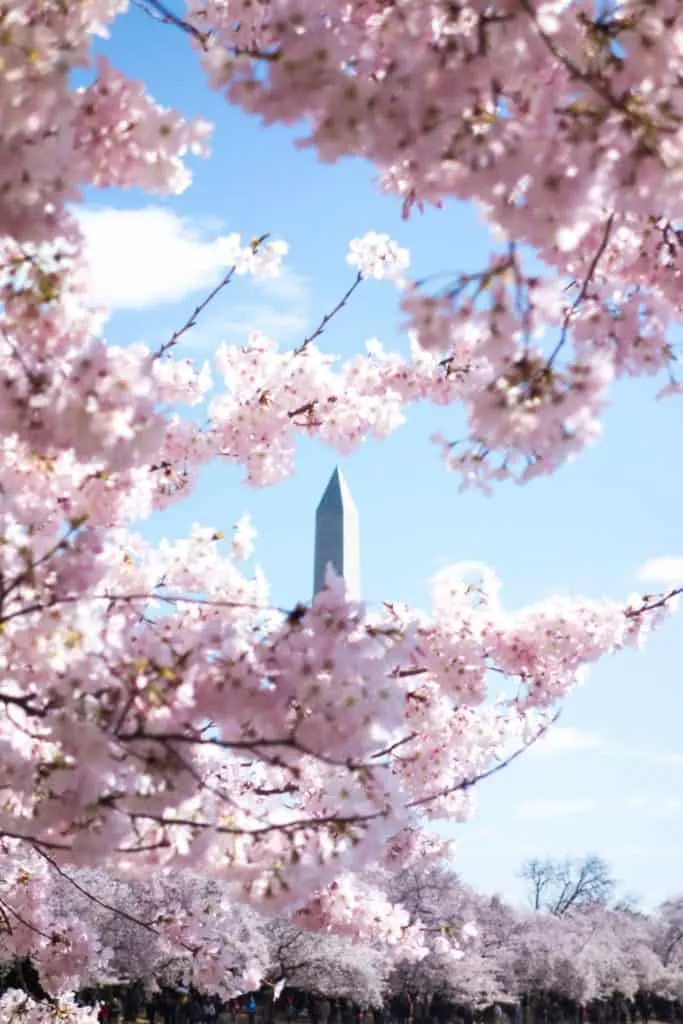 It is quite wonderful how this symbolism of friendship between Japan and the USA has become such a phenomenon to see throughout the USA. People from around the country head to the above-named places just to catch a glimpse of these stunning flowers. Don't miss your chance to see cherry blossoms in the spring by visiting one (or all) of the amazing places mentioned on this list.