Balboa Park in San Diego, California is considered the Jewel of San Diego – with over 1200 acres of attractions (including a zoo), culture, and things to do for tourists and locals alike. Fortunately for everyone, these lands were reserved for public use in the early 1800s. What a wonderful place for San Diegans and visitors alike to enjoy what has become a wonderful community gathering place. Balboa Park now has 17 museums, beautiful gardens, an Old Globe Theater and more than ten restaurants and cafes. It is also an entertainment venue. So believe me when I say, there are plenty of places to discover at Balboa Park!
A Visit to Balboa Park
I have been to San Diego almost too many times to count. During my college days, I lived in Los Angeles and many times I made the trip down to San Diego to enjoy what it has to offer. On this particular day, I had a chance to enjoy my time at Balboa Park. This park is a massively huge urban cultural park with world-class architecture, open spaces, green gardens, and plenty of walking and hiking paths.
As you may know, it is also the home to an art museum, a few theaters, and the San Diego Zoo. There are many recreational facilities, gift shops, and restaurants all around and it literally can take up a whole day of meandering through it to see it all.
---
Other American Cities We Love: Visit Savannah, GA!
---
Once an Exposition Host
Named for the Spanish explorer Vasco Nunez de Balboa, Balboa Park hosted the 1915–1916 Panama-Californian Exposition (World's Fair) and 1935–1936 California Pacific International Exposition. The Panama-California Exposition in January of 1915 was aimed at travelers arriving through the newly opened Panama Canal. These Expositions left a legacy of beauty here in sunny San Diego with their gorgeous architecturaly style. And honestly, I love this area of San Diego. What stunning beauty to wander around within on a crisp, sunshiny day!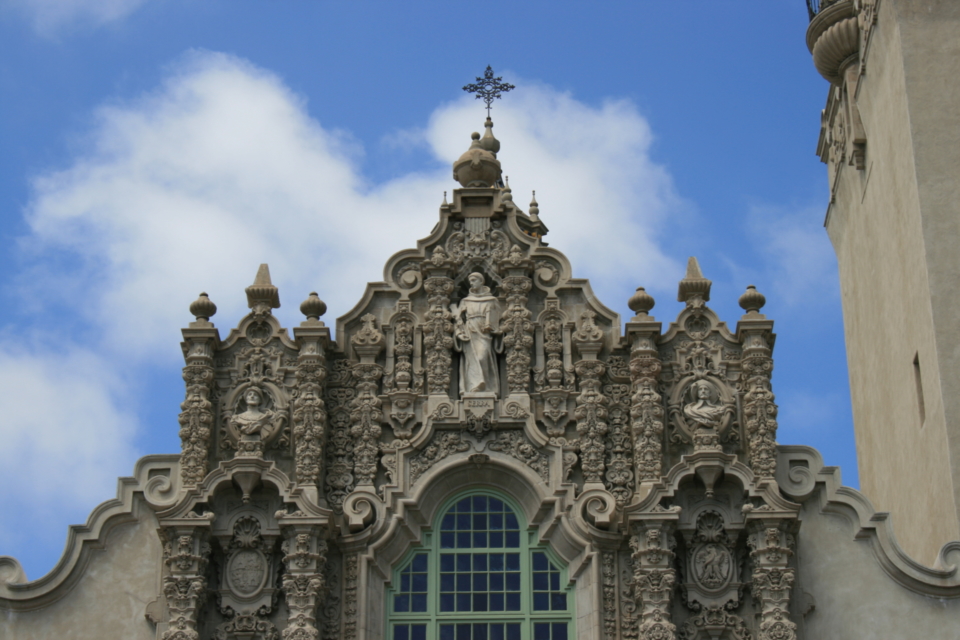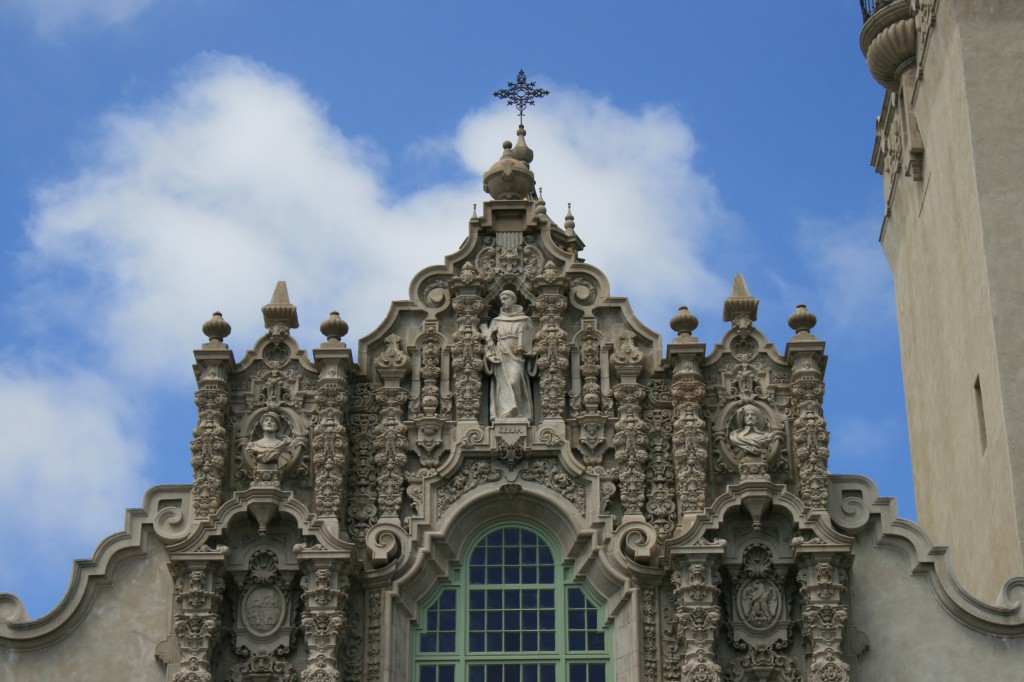 San Diego Expressions of Love
And while I was there, I got to experience something totally amazing. Something you just don't see every day.  An expression of love.  Which is something I long to see in this world, more love, less fighting!
Photographing Balboa Park
I was taking photos of the intricate architecture, when suddenly, up in the sky, I saw an airplane twirling down, as if it was going to fall from the sky. And as I looked further, I could see that he actually gained momentum, revved up the engine, and then went up again.
After a while, I could see what he was really doing. He was a paid skywriter in the sky!  He was professing the love someone had for another by making white puffy cloud hearts in the sky. And so as I stopped and watched him do it over and over again until he had the perfectly shaped heart. It was if he was dancing in the air with that tiny airplane, making deep gestures, and then pulling up with all his might. I thought about what a romantic thing it was for someone to do this for their love. Chivalry is not dead!
Want to read more about San Diego?
Hop on over to my article on Travelocity: Romance Blossoms in San Diego
or on my own site:  Fourth of July Celebrations in Coronado, California