Floating up to the stunningly gorgeous jetty at the Raja Ampat Dive Resort on Waigeo Island in West Papua Indonesia, I knew I was in for a special treat. Waigeo Island is the largest of the four main islands of the Raja Ampat Island archipelago. This was THAT kind of place, the epitome of a remote, exotic beach vacation. Raja Ampat is one of those postcard destinations; the kind you dream about… and honestly, it can many hours to get here, but once you are here, you will never want to leave!
---
Indonesia Travel
---

Did I say "remote"?
Did I mention the word "remote"? It is very remote. Raja Ampat, Indonesia is an archipelago of over 1,500 islands and is one of the most isolated groups of islands in the world. Raja Ampat, Indonesia is quite literally at the center of what is called the Coral Triangle. This is a hot spot of marine biodiversity at the cross-section of the Pacific and Indian Oceans. It is often called "the Amazon of the Sea." It has been left virtually untouched by tourists and relies mainly on the sea. The people here continue to have a simple way of life.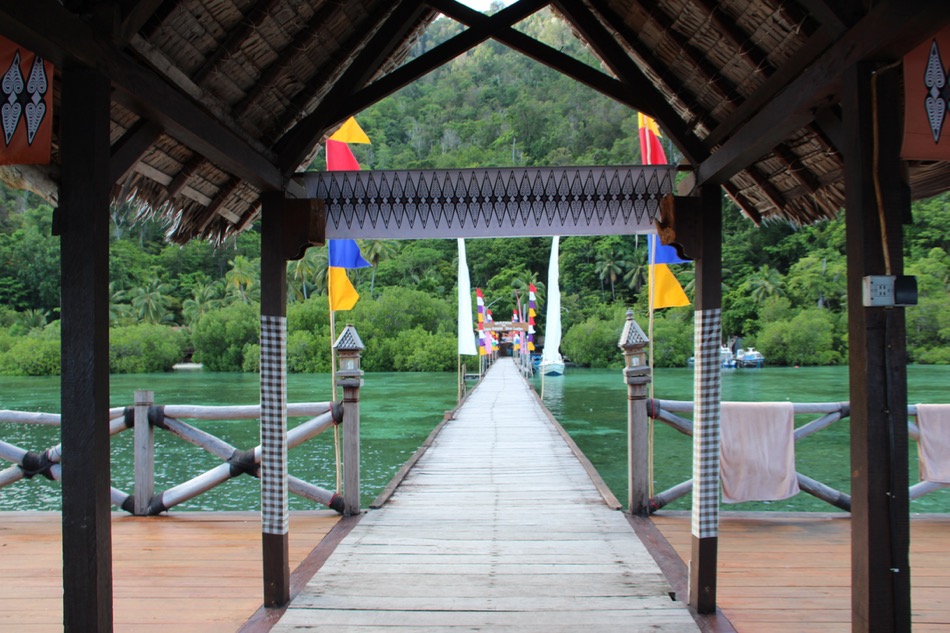 Bus, Two Planes, Hotel, Ferry, Boat
It had taken a bus, two plane rides, a hold hotel for four hours in Sorong, Indonesia for some extra sleep until we got on the ferry to the boat ride to travel to Raja Ampat, Indonesia! It is a long way here and that was coming from Jakarta, Indonesia… but oh, so worth it if you want to experience the last frontier of the world! They say this remote region of the world has been left untouched, rarely seen by outsiders, and yet is pristine for scuba diving and its pristine coral reef system sets it apart from the rest of the world. It was worth every minute it took to get here!
Bali to Raja Ampat
To get from Bali to Raja Ampat, you will need to fly first to Jakarta, Bali, Kuala Lumpur, or Singapore. Then, once you get there, you get a flight to Sorong in West Papua, Indonesia. Most of the flights have a stopover in Makassar (Ujung Pandang airport) in Sulawesi. Or you can also fly from Manado to Sorong.
Singapore to Raja Ampat
To get from Singapore to Raja Ampat, you will need to take the ferry from Singapore Harbour Front to Batam Centre. There are a number of flights that you can get to Sorong. Then, fly from Hang Nadim (BTH) to Sorong (SOQ), so BTH – SOQ. I did meet many people who used Garuda because Garuda airport offers a generous baggage allowance for scuba gear. This is a huge advantage for scuba divers, but you will have to (most likely) stay overnight, as Garuda is a tight connection. You can use Silkair or Express Air for this flight.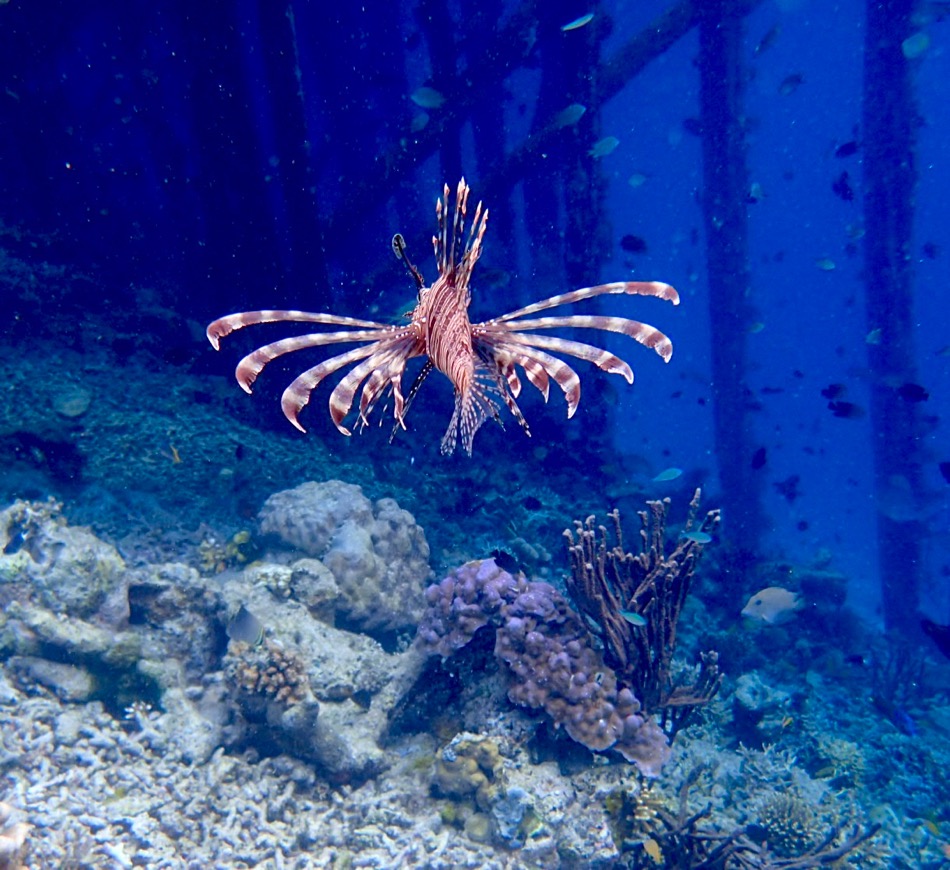 Species You Won't Find Anywhere Else
Scientists say it is a biological hotspot and believe that the reef systems here act to restock the reef systems throughout the South Pacific. There are many species you won't find anywhere else. With one glance down at the pier, the waters are so clear, I could see a smorgasbord of marine life without even a mask. It was like swimming in a tropical aquarium.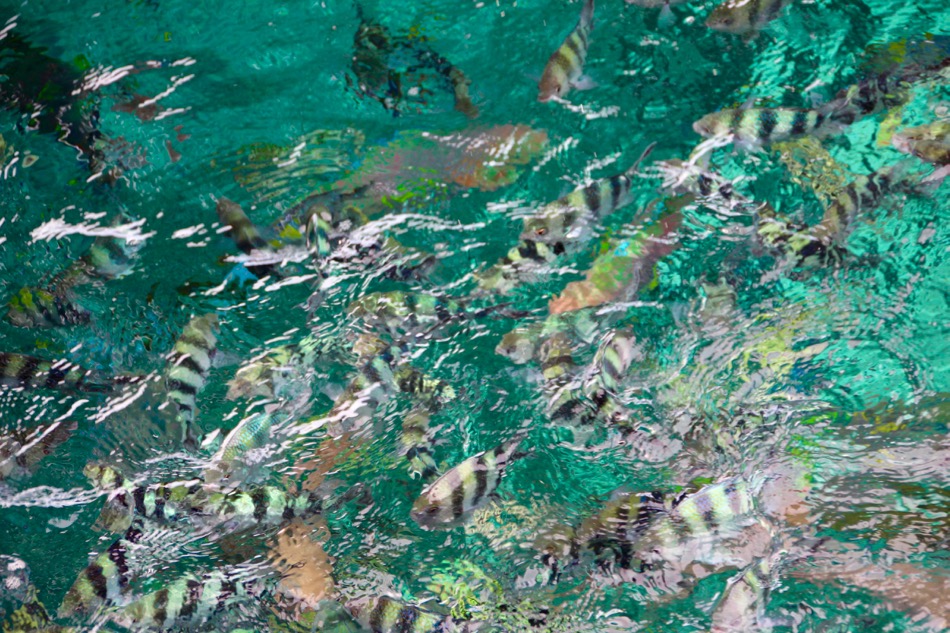 Indonesia Travel: Raja Ampat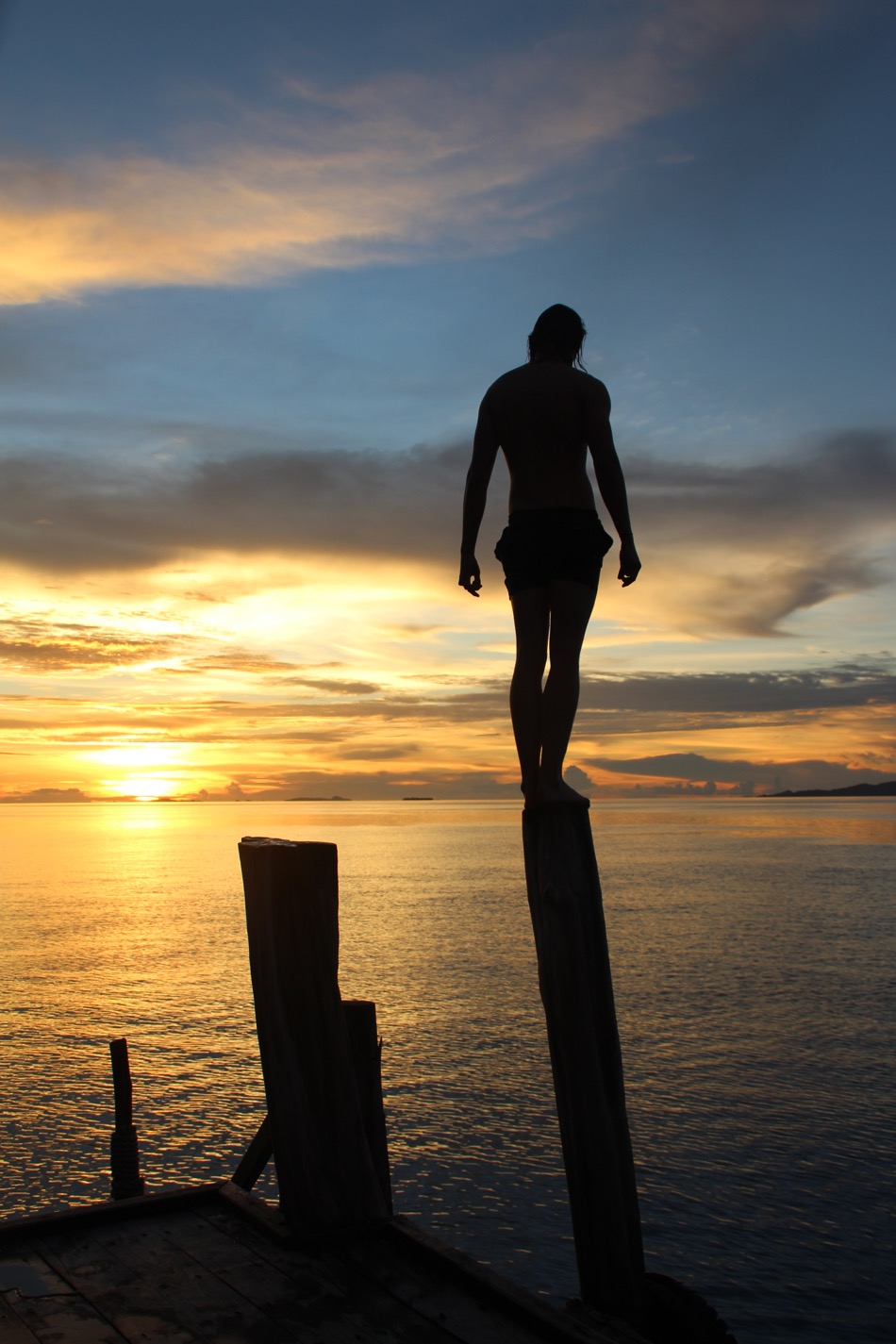 It's Like Being on the Edge of the World!
It is not super glamorous, so keep that in mind, but I don't care as I have an adventurous spirit and want to see the edge of the world, then this trip is for you and it gives you your chance to travel to Indonesia, which is pretty dang spectacular!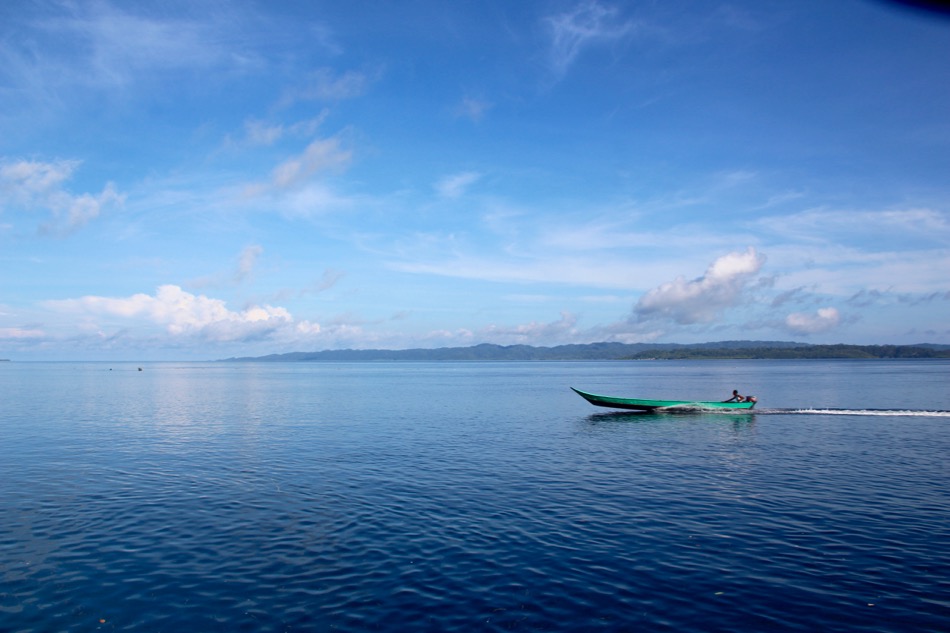 Unexplored Indonesia
This part of the world reminds me that there are still unexplored places left in the world that are pristine and untouched. It primarily has stayed that way because basically there is no place for travelers to stay. The options are slim with homestays, liveaboard ships (dive trips), or the Raja Ampat Dive Resort, which is where I am staying! You can also read about ultimate diving in Raja Ampat!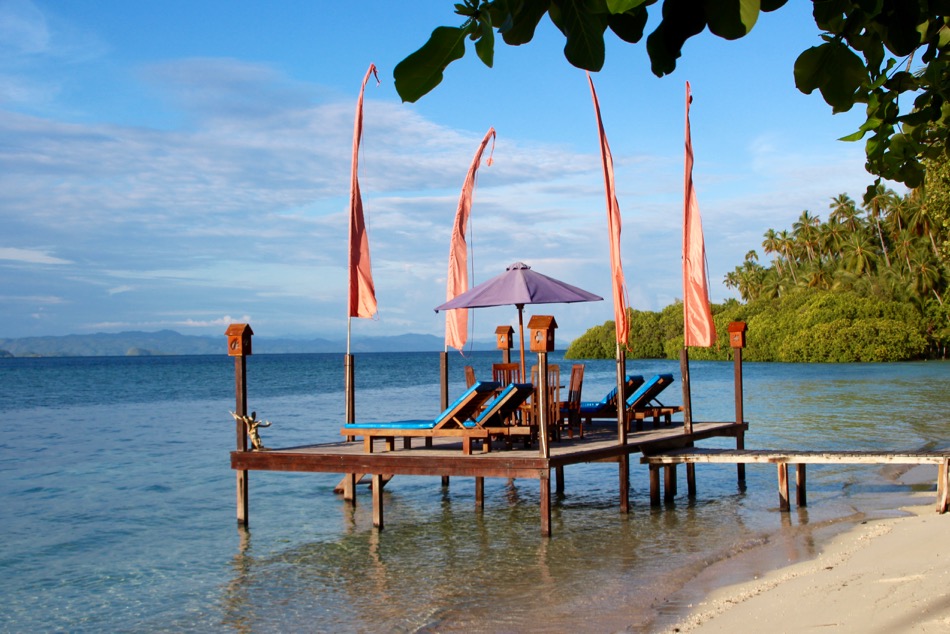 Raja Ampat Dive Resort
The resort itself is somewhat modern by American standards, but primarily a resort for scuba divers. But you don't have to be one to stay here! It is surrounded by natural lagoons and of course the beach. Each bungalow has a sea view, while the real view, in my opinion, is either out on the jetty or underneath it.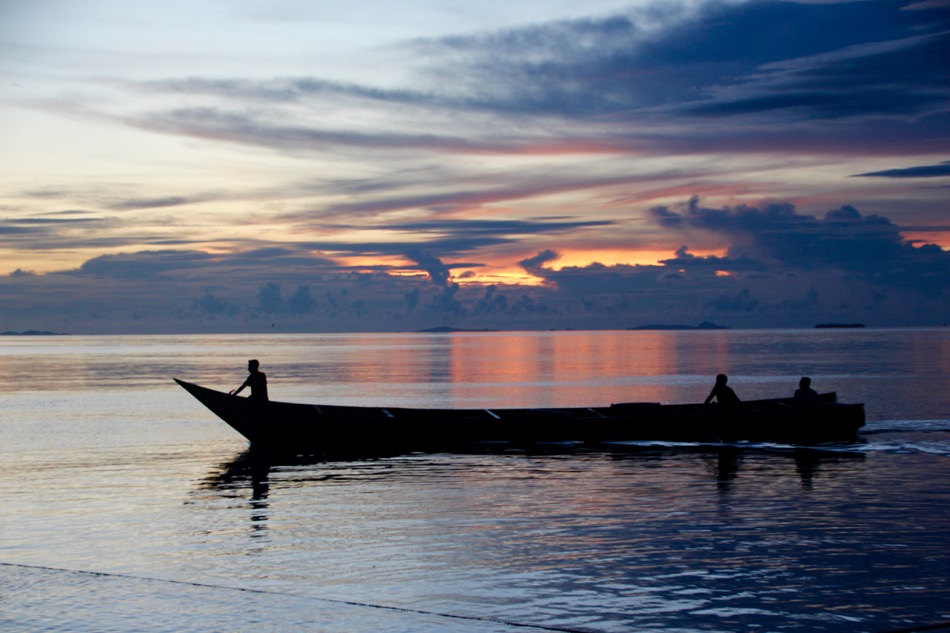 A View Worth A Million Bucks
While under the jetty, you will see some of the most colorful and stunning array of underwater species ever seen around the world. The sea is also very calm and easy for snorkeling for first-time or inexperienced snorkelers here. The view from the jetty is worth a million bucks too and the sunsets are spectacular. You cannot go wrong with time spent out above the reef. Also, the jetty was the place to congregate when you wanted good Wi-Fi that you couldn't get from the bungalow or the dining area.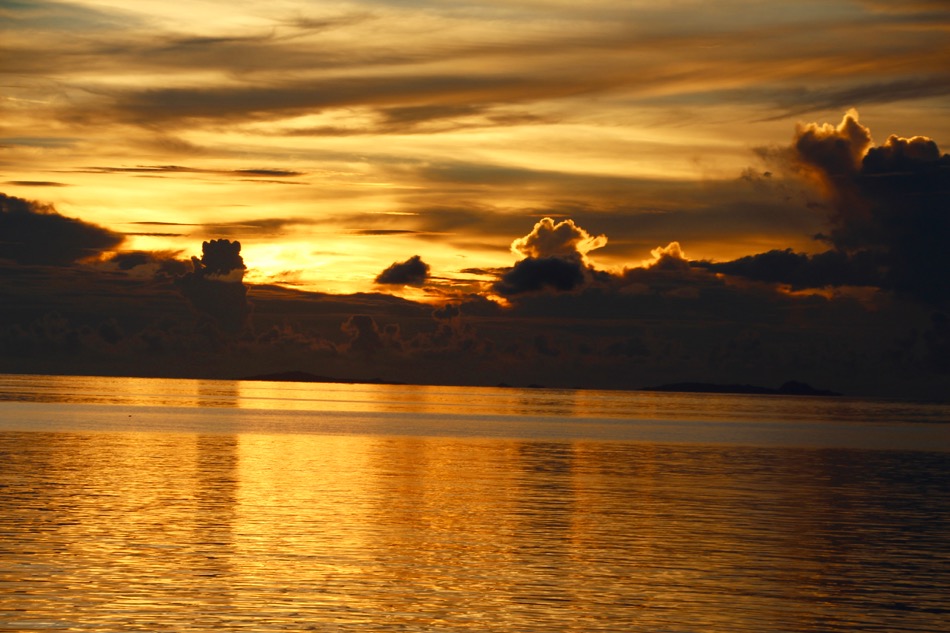 Remember, this place is remote and so Wi-Fi is not abundant! However, I did find it interesting that even the local workers would end up on the pier by the end of the night. Even they had their cell phones out and were staring at them during the wee hours of the night!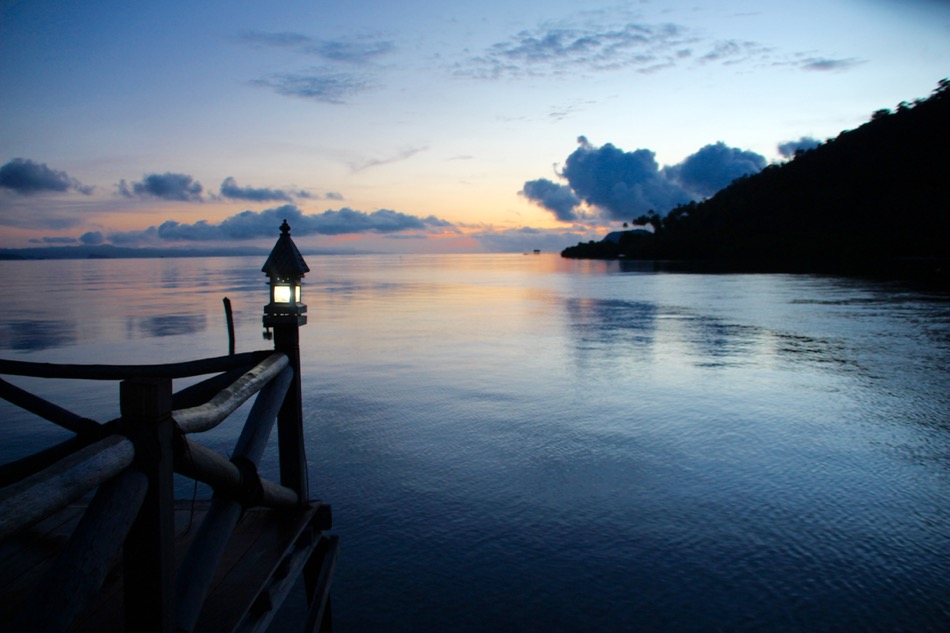 Things to do in Raja Ampat
I've gathered up a few things you can do while staying at the Raja Ampat Dive Resort. Most people come here to scuba dive, but if you don't do that, no worries, as underneath the pier is like scuba diving with a snorkel! So take a quick read at my list of things to do in Raja Ampat!
#1 Go Scuba Diving!
Of course, the main reason people (especially scuba divers) come here is to dive under the sea! As an avid diving enthusiast, I have been able to scuba dive in some of the most awesome places in the world. Including my trip to the Galapagos Islands for a Wolf and Darwin dive, my trip to Belize, and my awesome cenote trip to Mexico. So I had a huge sense of anticipation when I finally got to scuba dive in Raja Ampat because diving here is considered some of the best diving in the world.
This group of islands lies in the most bio-diverse marine hotspot in the world! Here you will find everything from dolphins and manta rays to massive sharks, and huge schools of fish. I think I saw everything Raja Ampat had to offer and more!
#2 Snorkel Under the Pier
As mentioned before, this is about as good as it gets if you are only a snorkeler, to be able to snorkel under the Raja Ampat Dive Resort's pier is fantastic. Honestly, it doesn't get much better! You could also ask to be taken to snorkel under the pier of Arborek Island that is nearby, as well. They also have a stunning reef right underneath their pier. Although, I think the Raja Ampat Dive Resort piers is quite spectacular and you don't have to go far!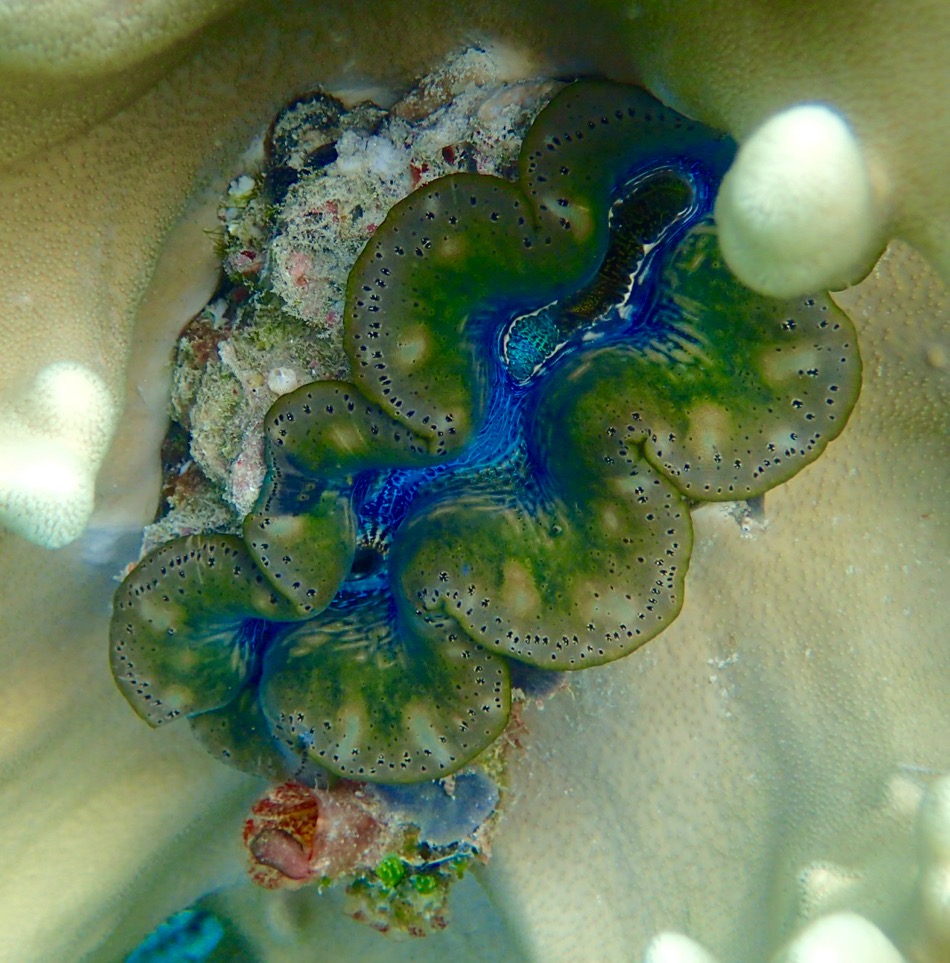 You can see colorful parrotfish and tiny Nemo fish parading past you or hiding in the plants. It was as if they were playing a game with each other. As you continue to explore, you will see giant starfish that cling to the rocks, plus brilliantly colored coral. Just slip on your mask and get under that water and you can see the underworld of a scuba diver!
And if you get lucky, you might be able to spot a walking shark or see a striped lionfish float by! There were so many times that you didn't even have to get into the water to see all the sealife action. Just stand at the edge of the dock and look down. It is as simple as that!
#3 Hike Piaynemo For The Best View EVER!
Another freaking awesome thing you can do is get a boat from Waigeo Island to Piaynemo Island for a hike to the best view in the world! It may take a while to get there, but when you arrive at Piaynemo Island, your boat will anchor. There is a small dock at the bottom of some scrubby cliffs. Now Look up! Here you will find yourself at what looks like a massive 300-foot climb straight up to the top of some stairs. However, the stairway is in good condition and even though it was humid and hot, you can stop along the way at little huts to rest. Once at the top, you will see a million-dollar view like no other. Probably one of the vest viewpoints I have ever seen, and I have seen a lot!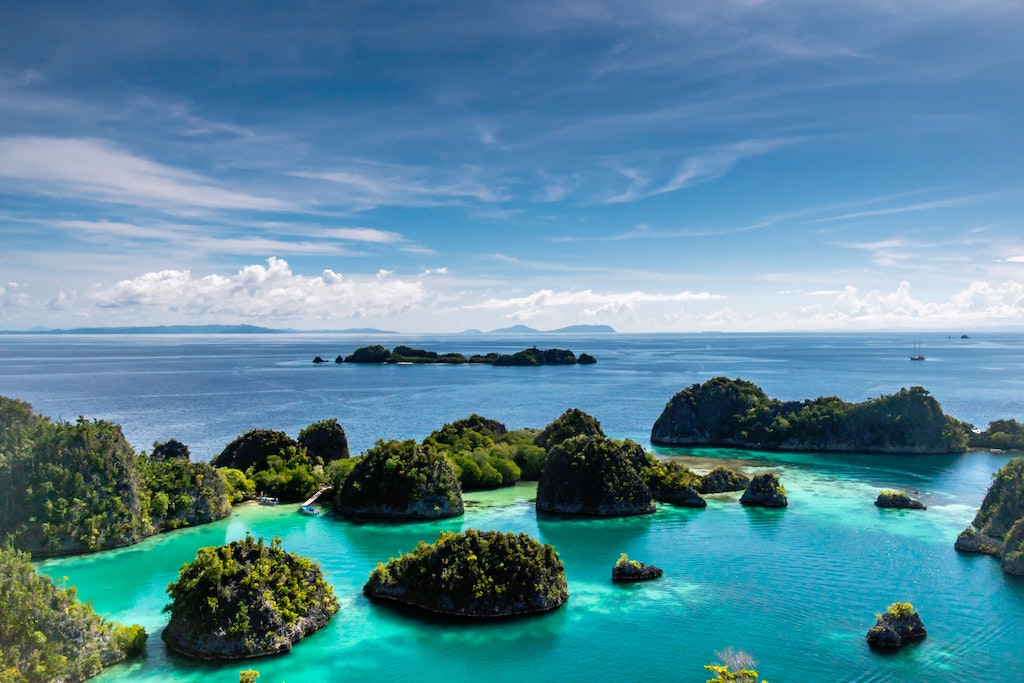 That Million-dollar View
This million-dollar view was worth every bit of the sweat and tears I lost on my climb up to the top! From the top of the peak, you can see the small islands rising up out of the crystal clear turquoise waters. Even though this is one of the most visited places in Raja Ampat, you will most like only be looking out to still and quiet waters with only a few boats dotting the bay. You can look out over what the locals call " Telaga Bintang" or Star Lagoon. The star-shape appears due to the presence of a formation of karsts, so it looks absolutely stunning. I think this star-shaped lagoon also makes for the perfect backdrop for all my photos! Honestly, that million-dollar view will be etched in your memory forever.
I am not sure if I will ever make it back here, so I took that last long look at it before heading back down that 300-foot staircase and was hoping some fresh coconut juice was waiting for me by the time I made it to the bottom.
#4 Visit the Local Villages
You can make a day trip out to a few of the villages. There are 18 villages in West Papua that have a community that is based on the sea. We made a day of it by going out to visit Arborek Village. I got lucky when the Ministry of Tourism of Indonesia arranged for the local aborigine children to put on a traditional greeting dance upon our arrival. It was quite moving and the children were lovely and super talented.
Then the town men played in a band and had us march through town on the sand-covered roads. We walked in a circle around the island, watching them dance and sing as they lead us to the main center area of town near the beach, where there were tables for our lunch underneath a shade tree.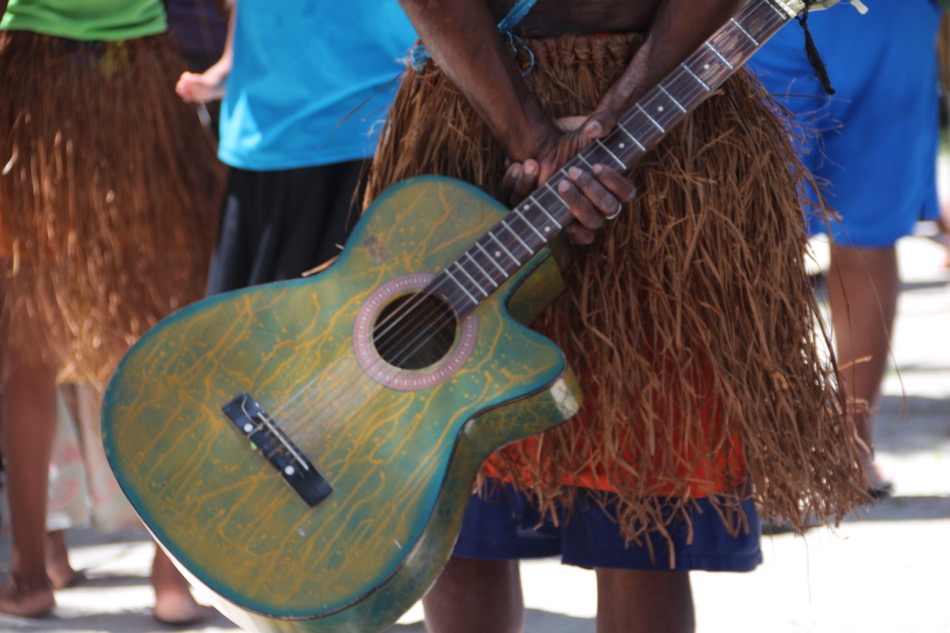 Arborek Island
Arborek Island has gained a reputation for being a community-based marine conservation island. They recently claimed the #1 spot in 2015 as the village community that has set up regulations for marine conservation with the assistance of the national and local government, research centers, and other organizations. Typically, on the other surrounding islands, the women go out to sea with their husbands, but on this island, most of the women villagers have learned to do handicrafts to make and sell… simple things like sombrero type hats made from a plant source with an Indonesian flare.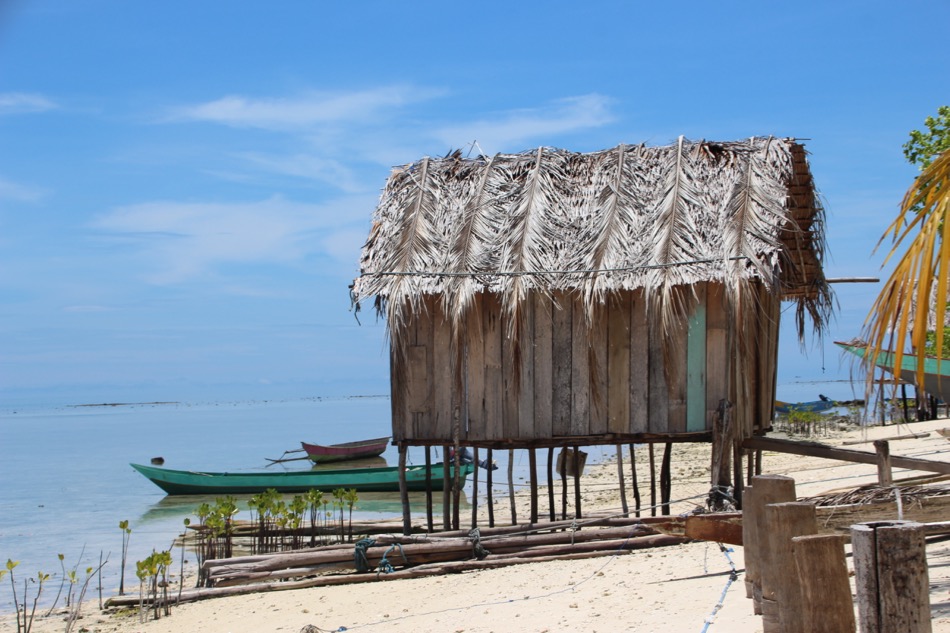 Obviously, the islands are poor, making their living by the sea and without many resources, but they are rich in heritage, culture, and people.
Sawinggrai Village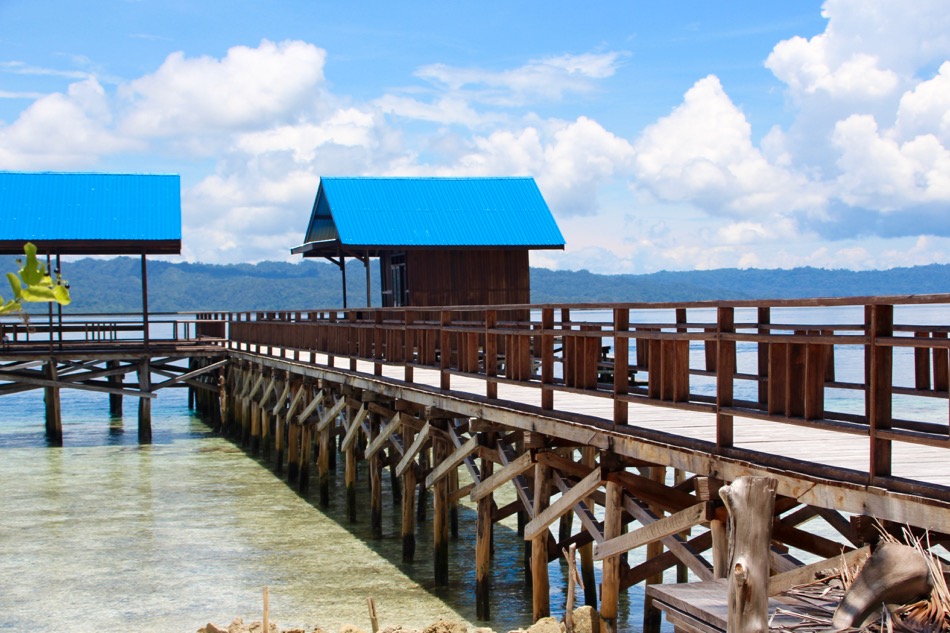 We also visited Sawinggrai Village. It was a true eye-opener as to the reality of the lives of the people who live here. It seems in all the islands, there is a nice pier to dock your boat, but once you get past that, the true reality of their lives emerges in poverty. Here, you can find a single broken flip flop next to an inoperative bicycle wheel. Then see the most gorgeous rooster walk right out in front of a house. The juxtaposition of these items next to each other sum up the daily lives of these people.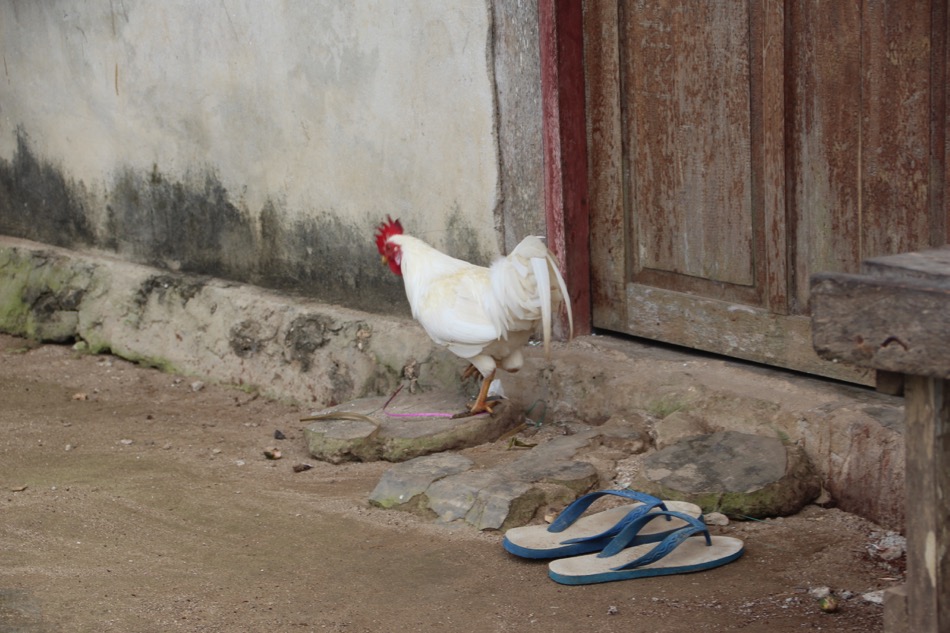 Here we were, a group of "Westerners" with expensive cameras and video equipment landing into their sublime life for less than an hour. They were as curious about us as we were about them. We saw scores of kids, playing. They were everywhere. I saw a cute group of boys playing inside of an old floating canoe in the water that was tied to the shore with a rope.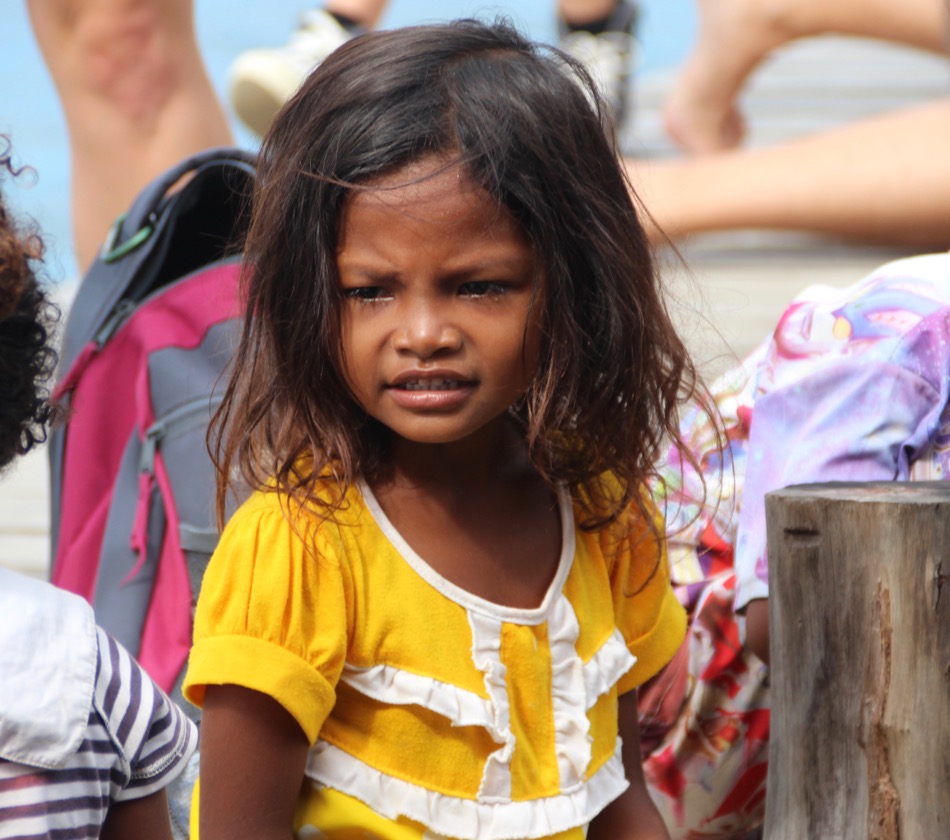 Life here can also be the same as it is everywhere in the world, where the little brother was grimacing because he couldn't get to the boat with his brother and friends. He whined and hung tightly on the rope that attached the older boys to the shore. Little brothers always want to play with the big boys.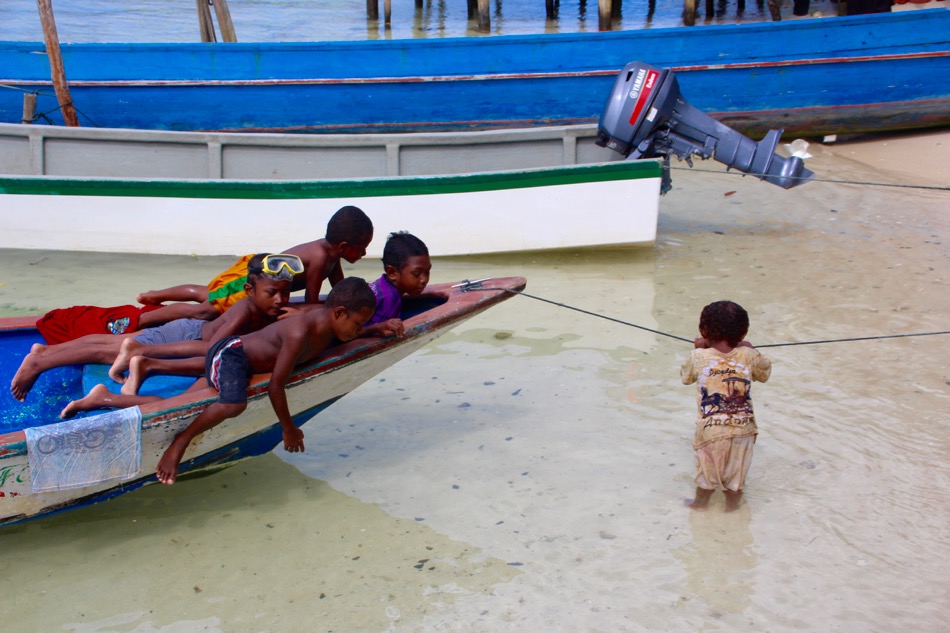 Under the dock at Arborek Village, there were schools of fish, literally in the thousands that stayed together in a cluster creating a thick wall of fish! As I later sat and ate my lunch, I couldn't get over how much sea life these local jetties get! It was like scuba diving with your eyes!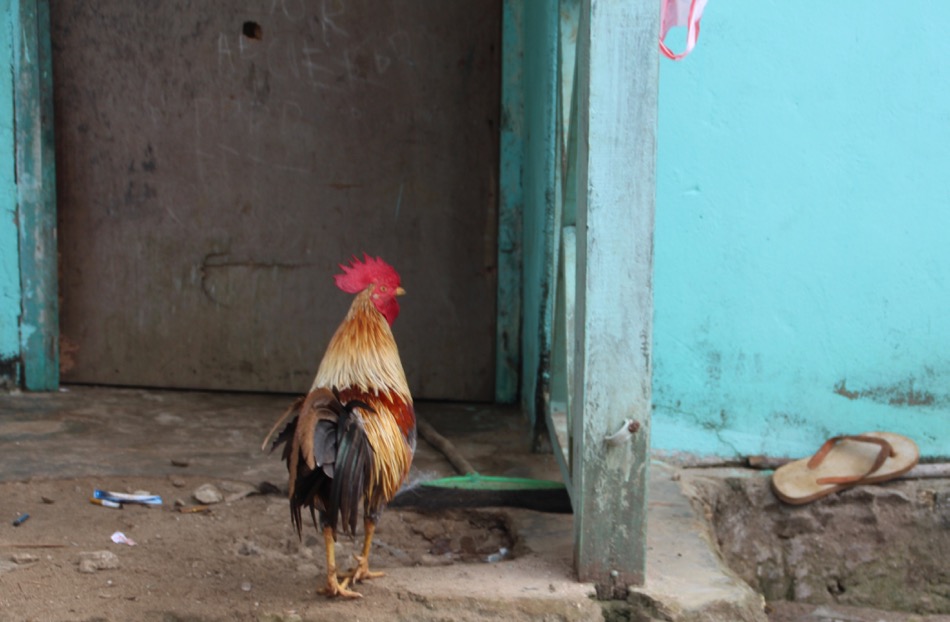 The village is also known for the iconic Cenderawasih bird, so try to break away from the fish for long enough to do a little bird watching if you have time!
#5 Watch the Sunset…and Sunrise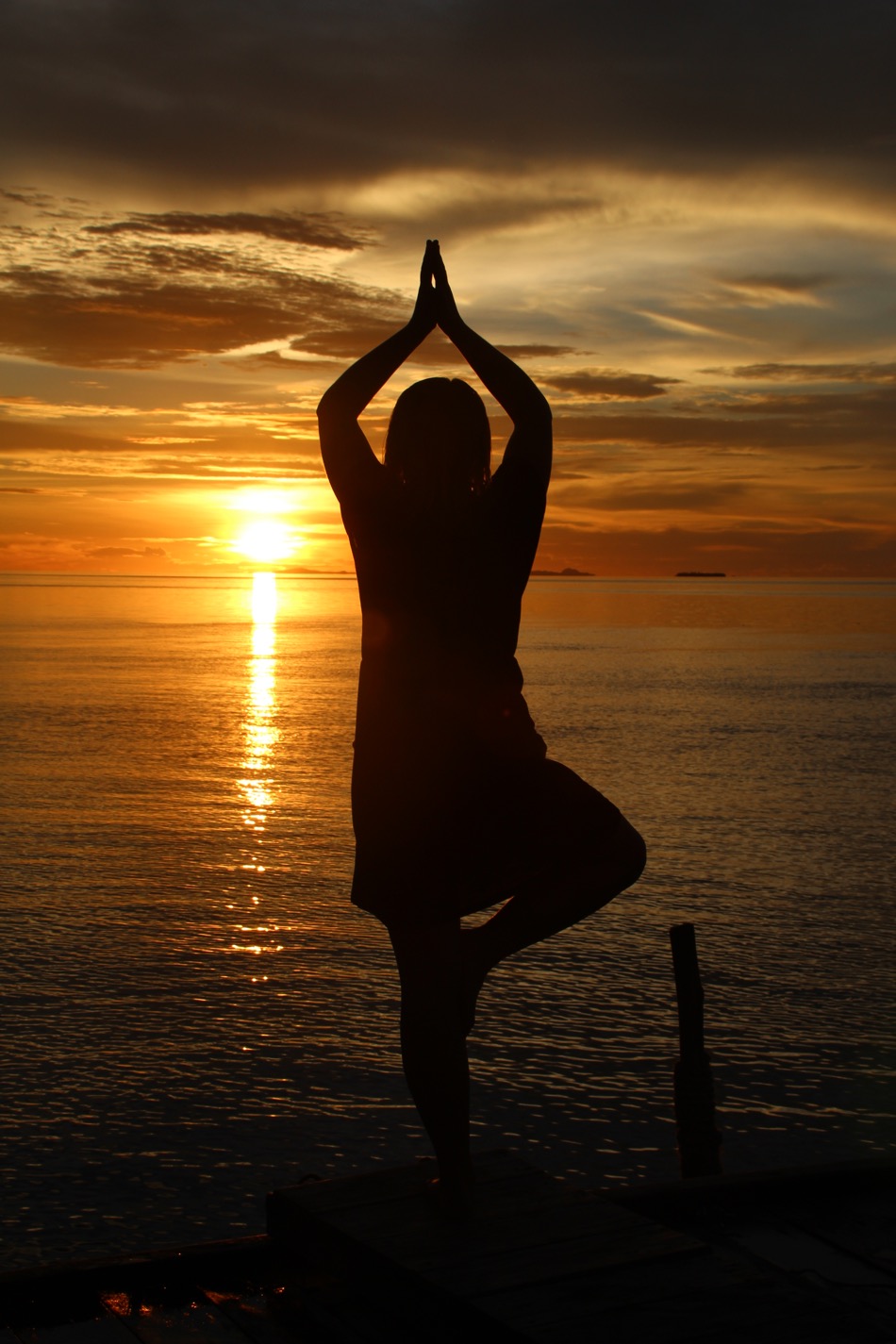 Almost every morning and every evening I would walk down to the pier and dangle my feet over the edge waiting for the sun to rise or fall. The sunrise was spectacular! But even better than that was the time in which the sun would set. It would dash the sky with a brilliant orange-red with pieces of dark blue in the background.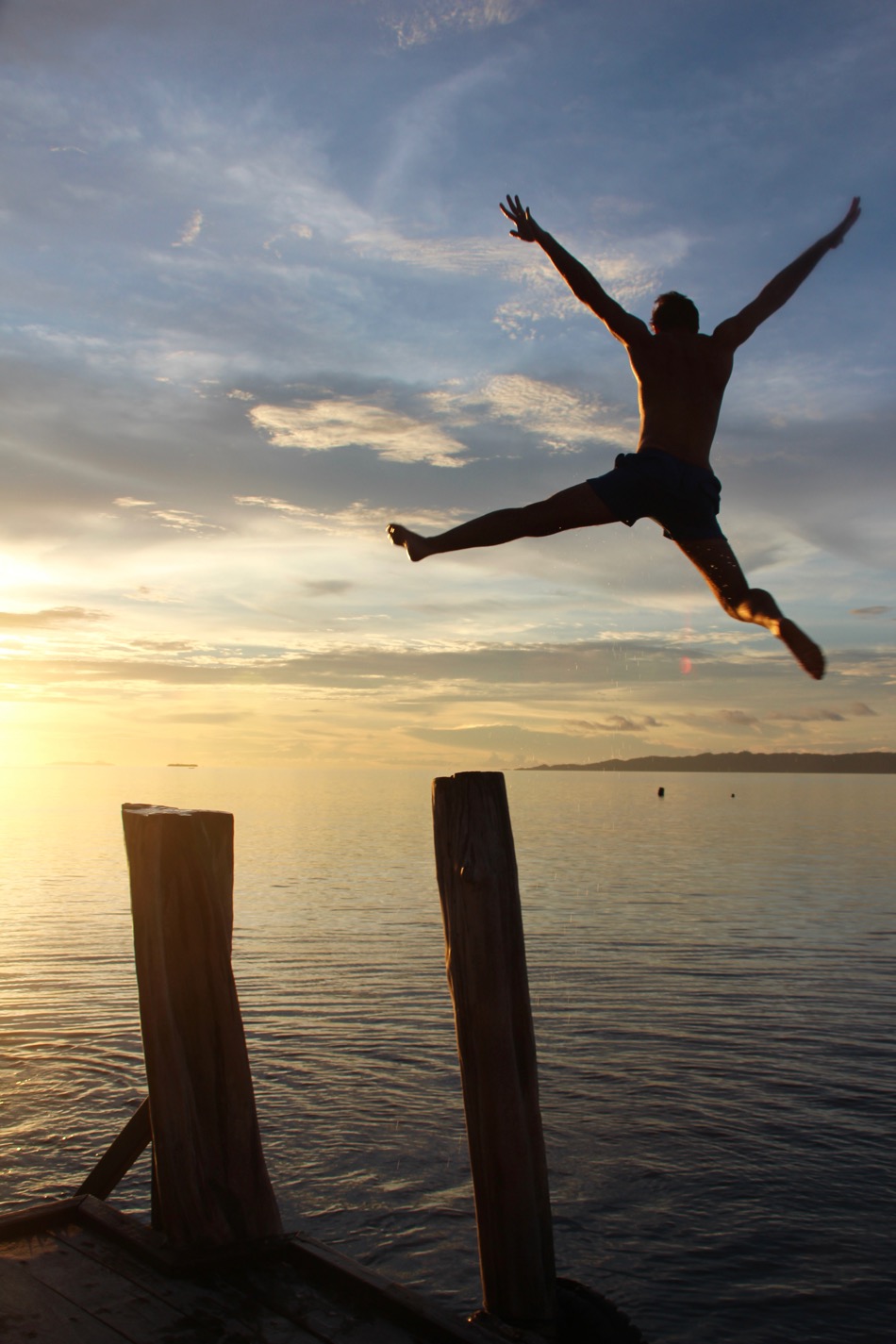 I would sit and watch the fish below my feet as they jumped up out of the water. Many times I would see longboats that would zoom past on their way to another island. They would cast their cool shadows on the ocean light that would just beg to be photographed.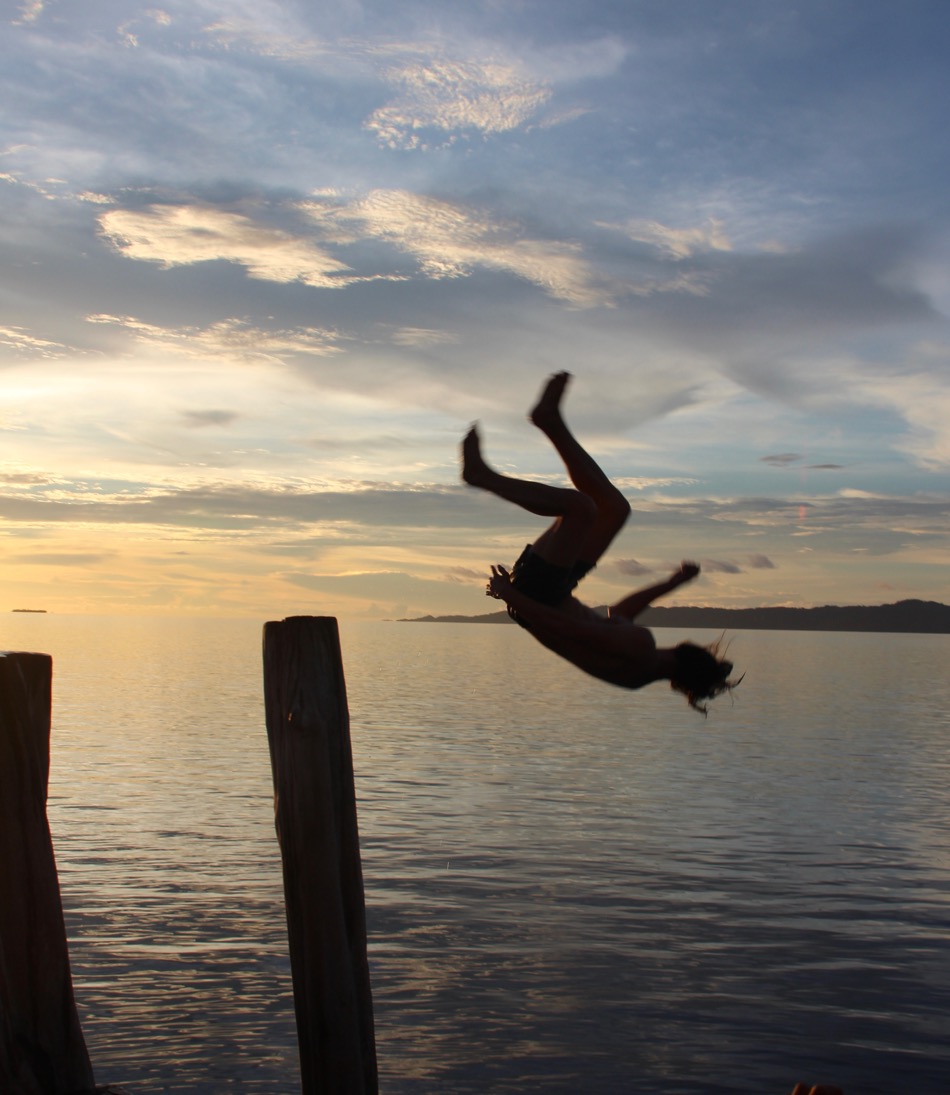 #6 Walk on a Floating Sand Island
Pasir Timbul is near Waigeo Island where Raja Ampat is, so it is not too far to get to. It is a small sand island that appears only during low tide in the middle of the ocean! It has no plants or trees growing on it. Just as its name suggests, "Pasir" means "sand" and "Timbul" means "appear". It is as if it appears out of nowhere! But you have to come at the right time!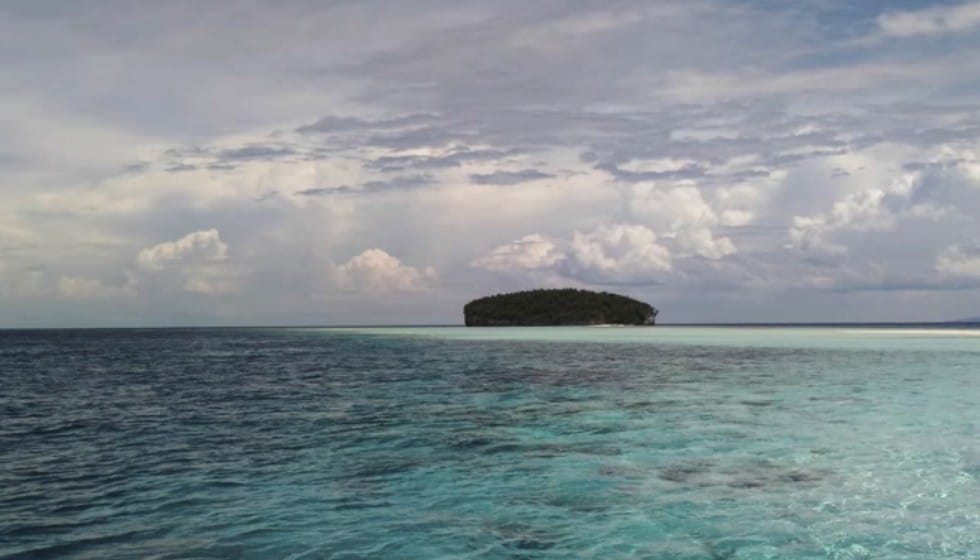 The color of the sand is white. So when you visit, you will only see plain white sand and blue seawater. The water is shallow, so you can swim in it. Even boats can get near to the island. But due to its uniqueness, everyone is so attracted to it. But then during high tide, the island disappears! Such a strange sight to see!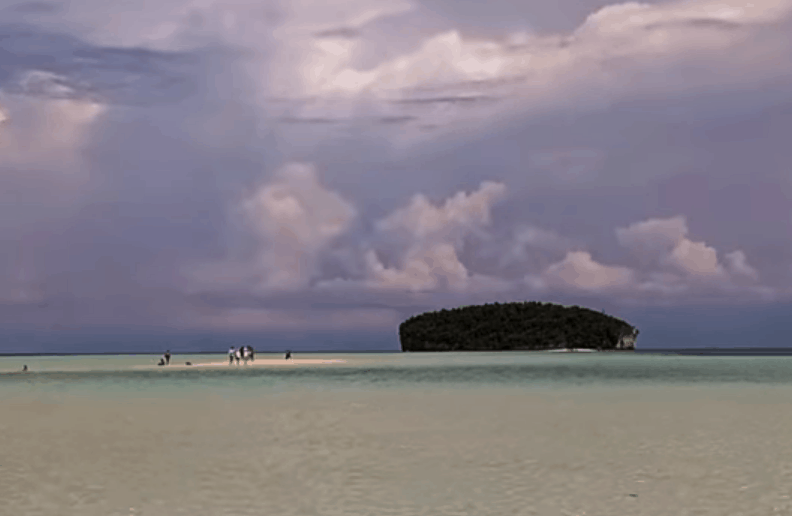 To wrap this up, I think this trip taught me that sometimes people in these remote areas of the world, although they are poor, they are some of the richest ones in life. They lead simple, yet difficult lives. The heat is almost unbearable for the Westerners like me, yet they endure this. And with the island breezes, of course, they still endure it every day of their lives. I can see that life can be easy on an island, but it can also be very hard. For me, this trip to Raja Ampat has been the culmination of a long journey to a faraway archipelago that I won't soon forget.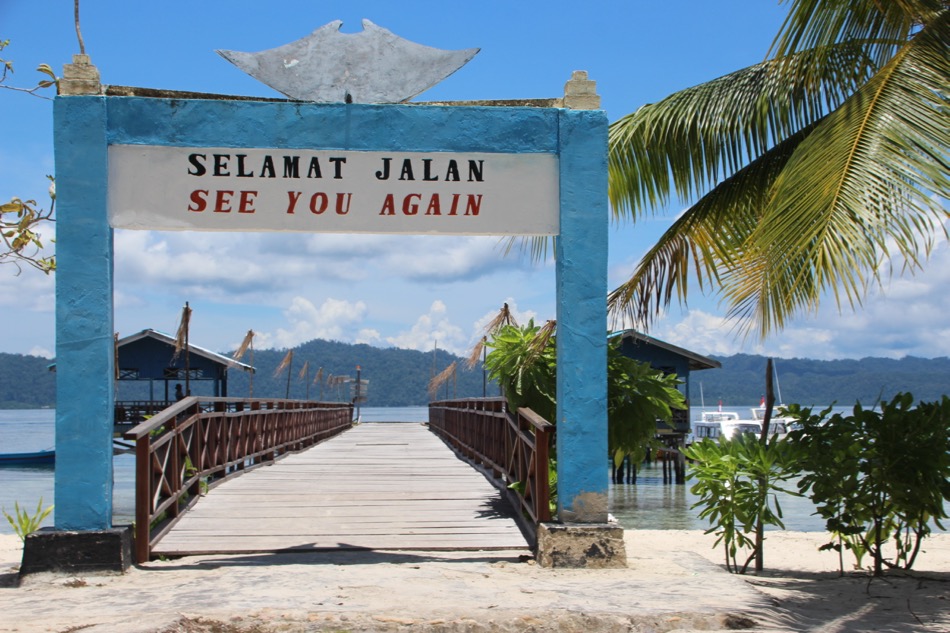 ---
Want to read more about Indonesian travel? 24 Hours in Gili Trawangan Indonesia
---
Disclosure: The writer believes in full disclosure and wanted to let you know that this trip was provided by the Ministry of Tourism of Indonesia. As is common in the travel industry, the writer was provided with accommodations, meals, and other compensation.