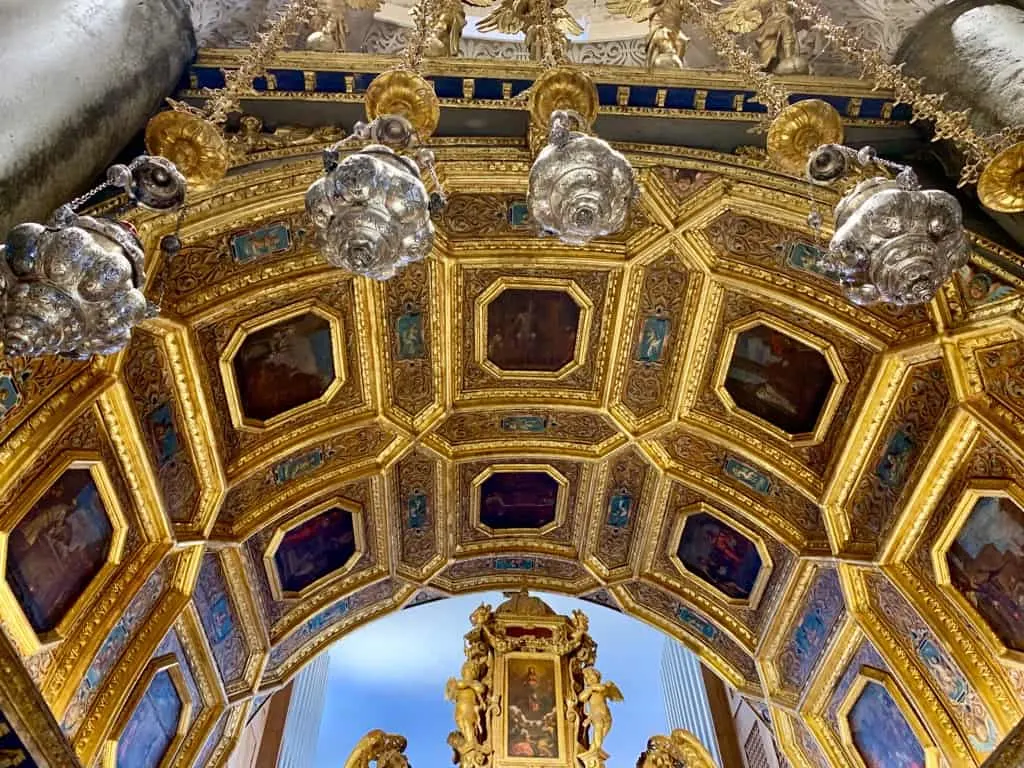 We loved Croatia! Let me say that again! We LOVED Croatia and I would go back in a heartbeat! No wonder it is the hottest destination for Europeans and Americans alike these days! After visiting Dubrovnik and Mostar, Bosnia, we made our way down to the stunning city of Split by rental car. Split lies in the central and southern part of Croatia and is a short 4-hour drive (or so) from Dubrovnik. This picturesque city hugs the Adriatic Sea and is linked to many of the islands in the region.
What's in this post:
hide

While there, my husband and I decided that a fun way to see a few of these islands would be to do a day trip from Split on a luxury speed boat! Which is exactly what we did with Jay Way Travel. Our luxury speed boat easily got us from one island to the next, all while gazing at the beautiful Croatian scenery. The best time to take a day trip from Split, Croatia is primarily during the spring to the early summer months from April to June, as that is the prime season. This is the perfect time to experience the great weather and the smaller crowds because by July and August these places get crazy crowded!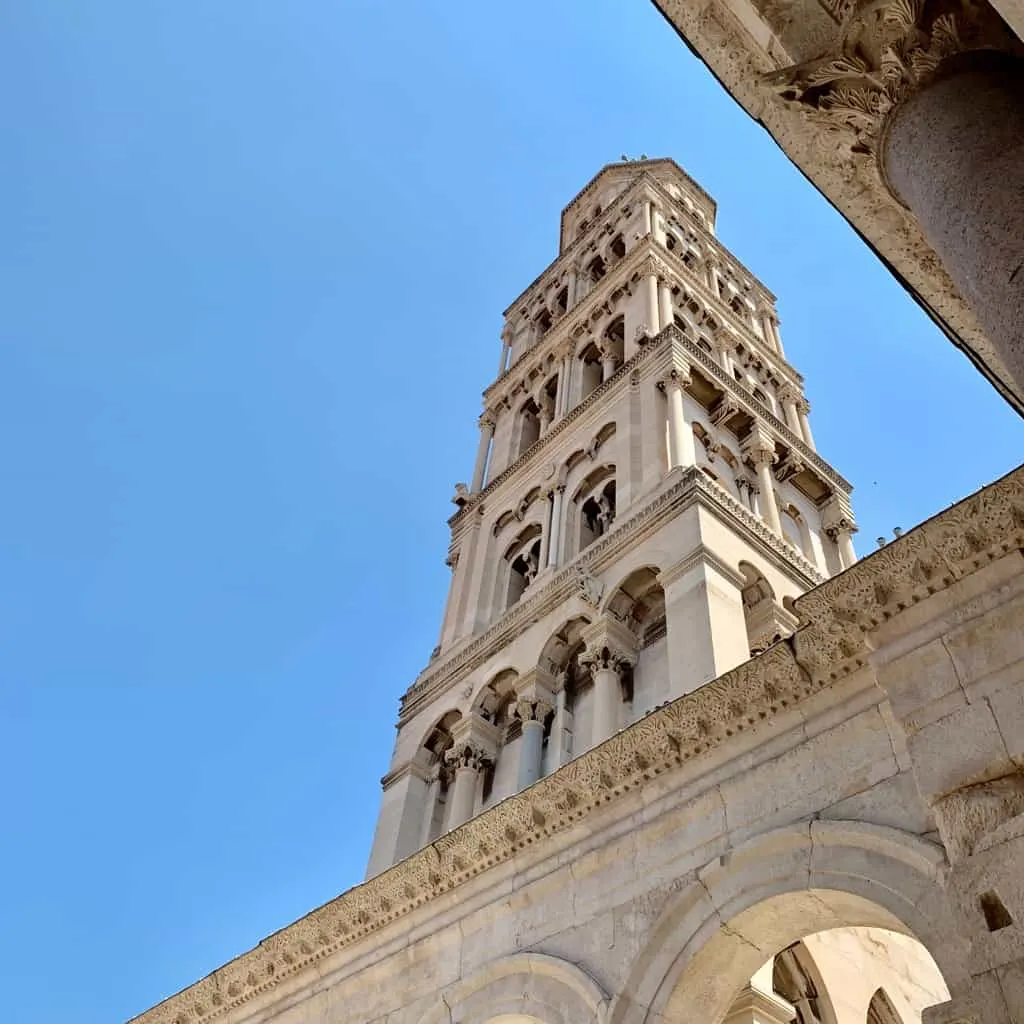 Split, Croatia is Crazy Ancient!
But before we head into the amazing things to see while on a day trip from Split, let's brush up on our Split history. Split is a part of the county Split-Dalmatia in Croatia. The original settlers of Split can be traced back to 305 BC! It is believed that the Greeks were the first inhabitants of this glorious city.
Residents of Split were always under the microscope of many different reigning officials. Rulers from different lands would seize the city and begin ruling. The city of Split was ruled by the Greeks, the Hungarians, the Bulgarians, the Italians, the French and the Yugoslavians. Throughout the years, there have been numerous wars in Split such as the Illyrian War, World Wars I & II and Croatian-Bosnian war. It wasn't until 1991 that Croatia and its people finally gained independence and become its own ruler.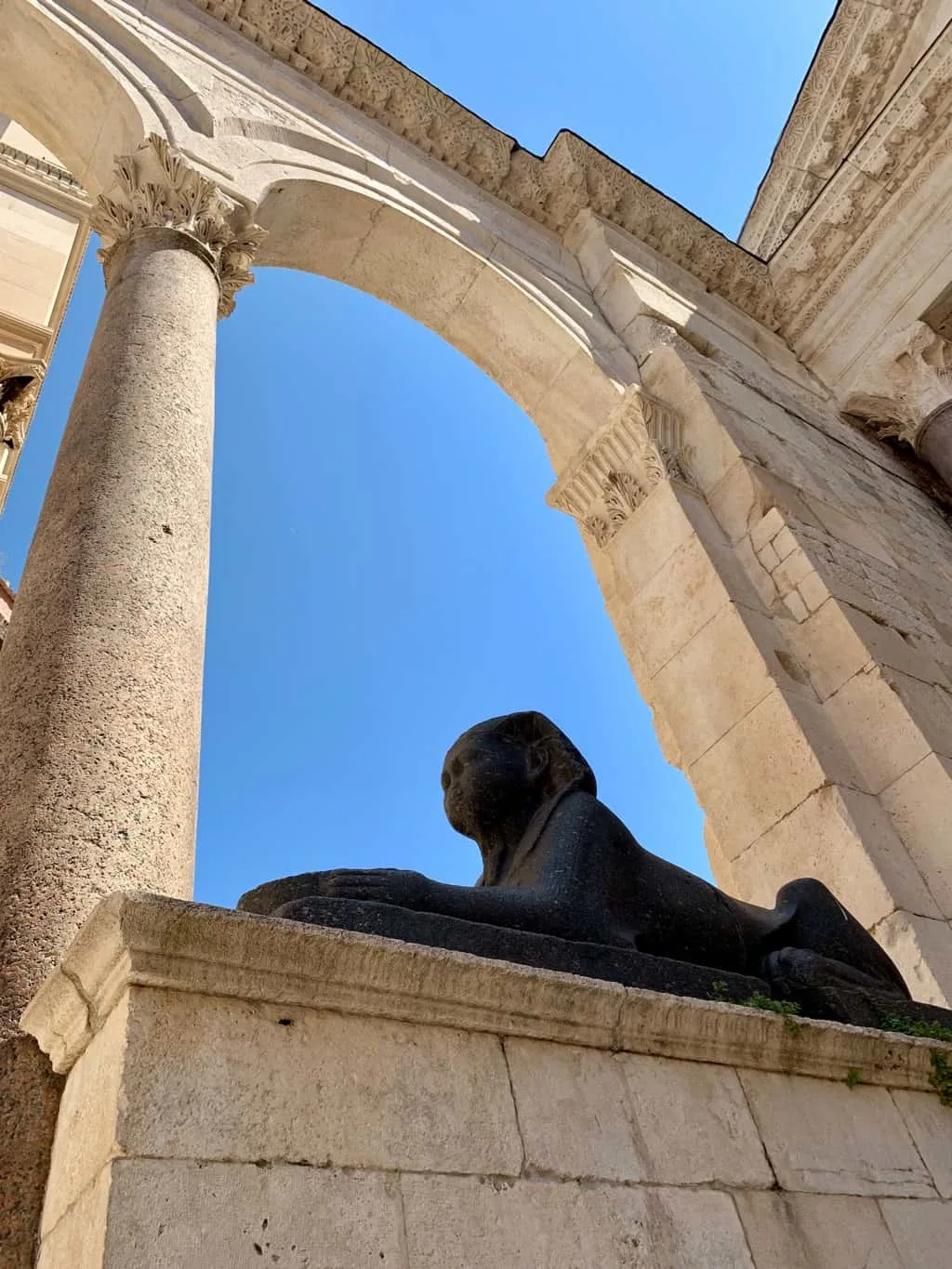 So, now that we have given you a brief history lesson, let's get on with the best places to visit during a day trip from Split, Croatia via a luxury speed boat with Jay Way Travel.
---
Be sure to read a few books like Game of Thrones before you come!
---
Day Trip from Split, Croatia to the Islands
If you want to start your day trip from Split with a bang or splash, then I recommend heading to Bisevo Island first. This is to avoid the crowds that can gather and decrease your wait time to see the Blue Cave. But, regardless of which place your captain chooses to visit on your day trip, have fun, take pictures and enjoy the blissful moments of your vacation!
Day Trip to Bisevo Island, Croatia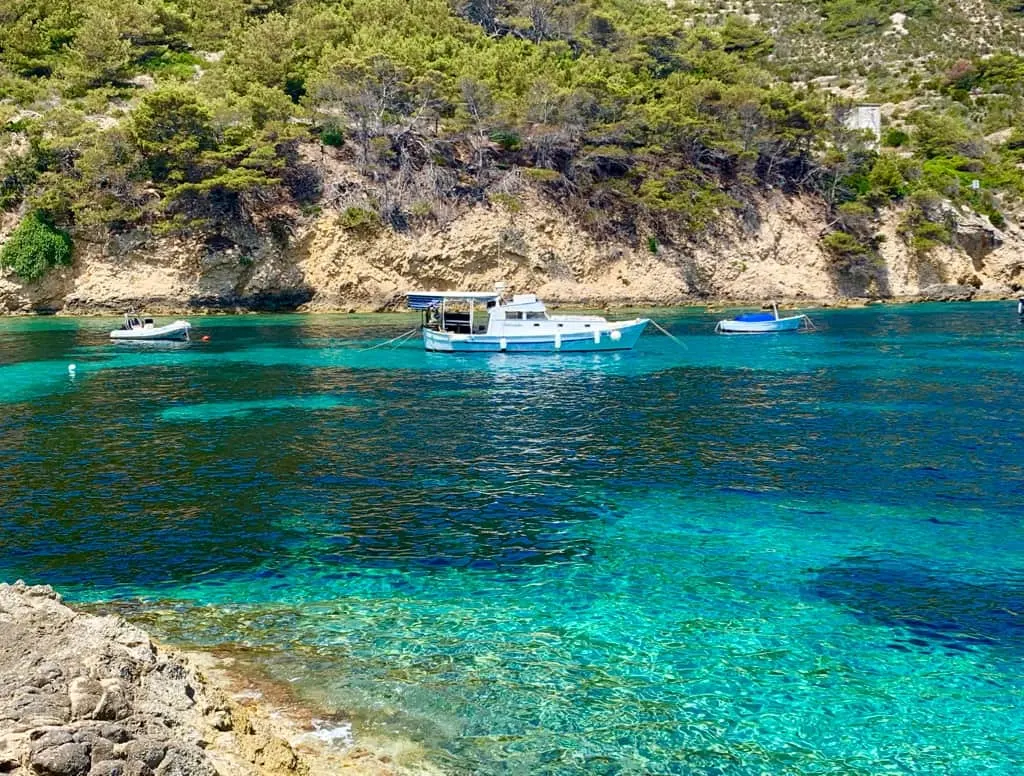 If you are sailing the high seas with a speed boat like me, then a quick trip from Vis to Bisevo is totally worth it. Of all things, they say that only approximately 12 people live on this island year-round! And only 6 of them live near the Blue Cave.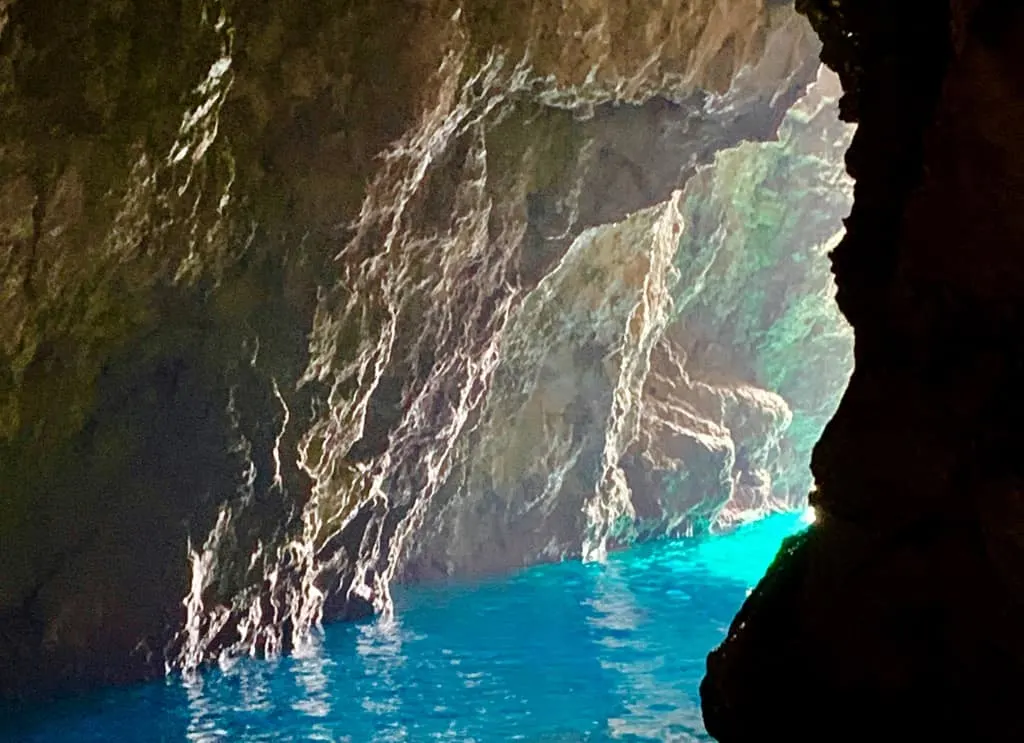 The Blue Cave is the biggest and most beautiful attraction in Bisevo, also known as Modra Silja. When there is low tide, tiny boats can enter the small cave opening. Once inside, you will notice that the entire cave is lit with a breathtaking blue light that illuminates the entire grotto including the white ocean floor. You can only reach this cave by these tiny boats, so don't even try swimming here.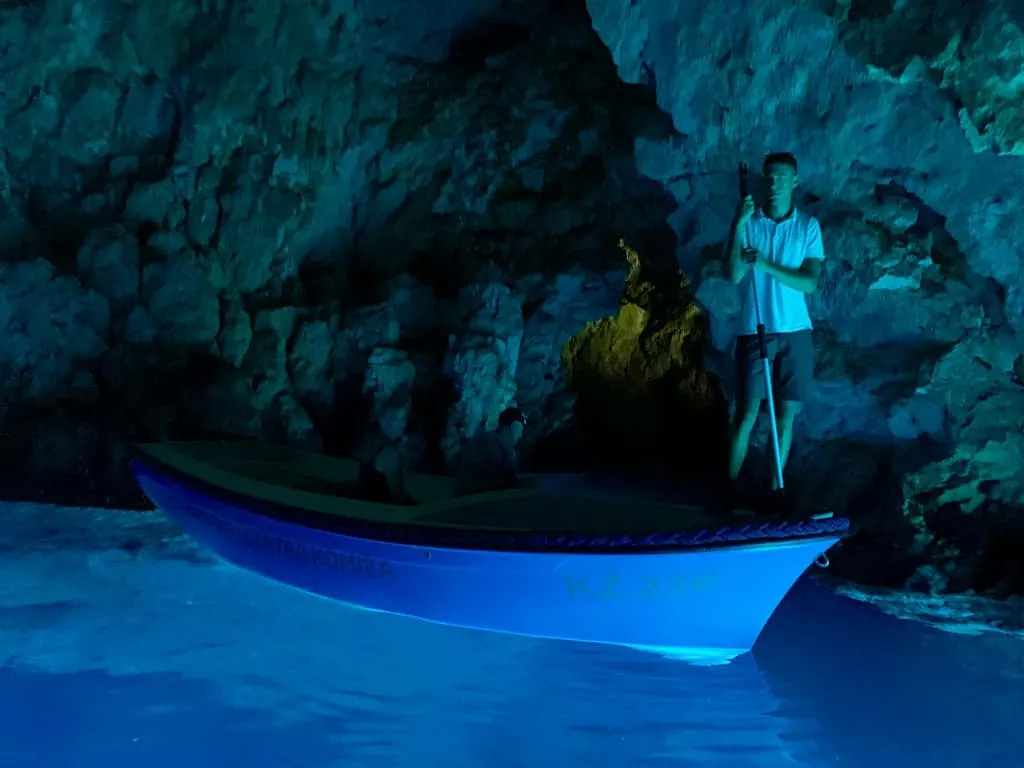 Upon arrival into Bisevo with JayWay Travel, your captain knows how the "system" works, as you will see a lot of people waiting around close to the port. They are waiting for their number to be called. The "number" is the ticket that your captain's assistant will buy for you when you arrive. Most people sit crowded around the café near the port in the heat, but don't do that! Head up the hill to the café and bar at the top, as you will have plenty of time to wait for your number to be called.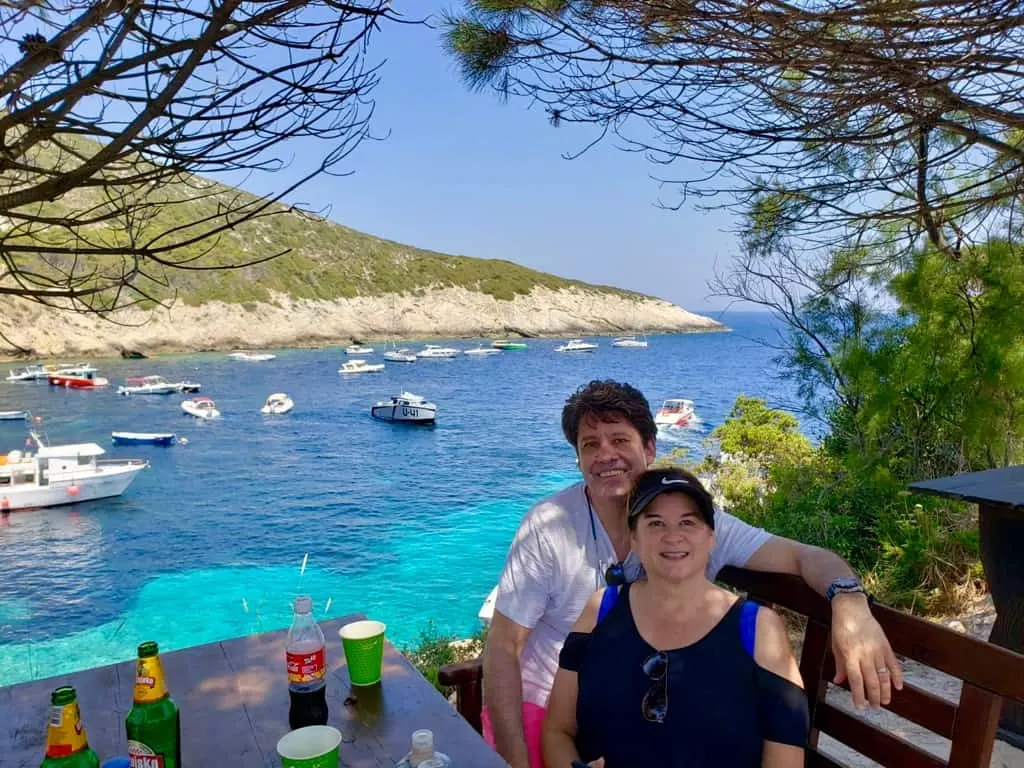 Once at the top, you will have an amazing view of the sea and the entire area, plus they have the cutest little benches underneath a group of shaded trees where you can enjoy life much better than down in the port! Order a cool drink, sit down, and relax from here. Take a few photographs! You can even see your number listed on the board from here, so no need to worry that your number was called and they skipped you!
Day Trip to Vis Island, Croatia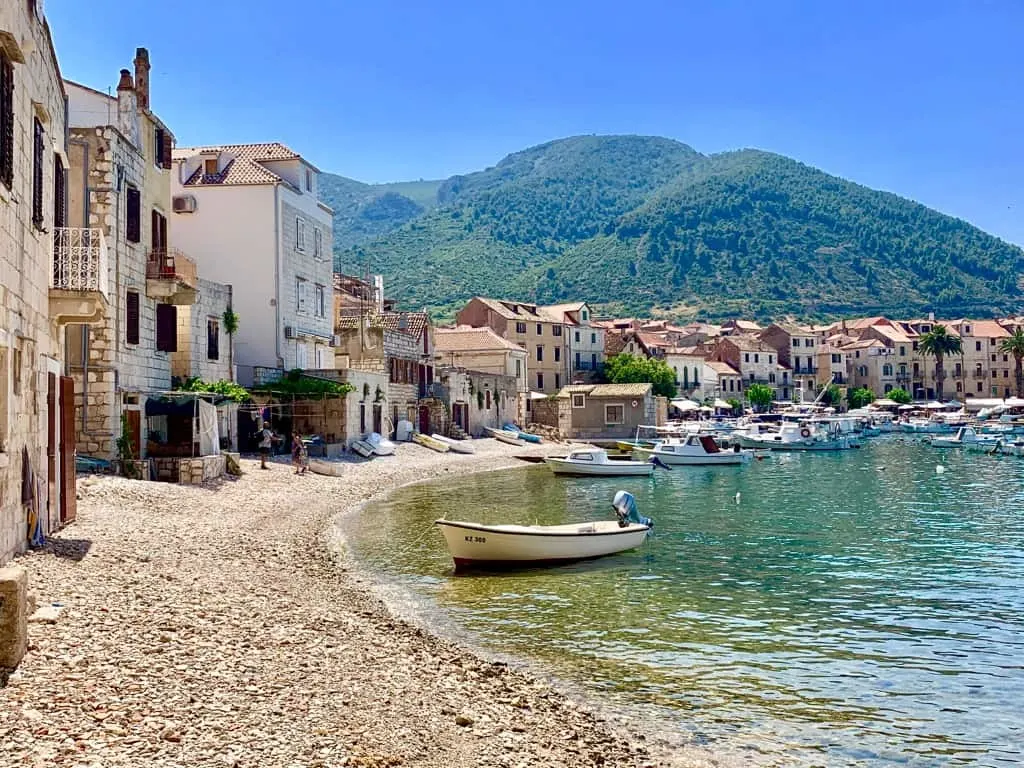 According to the many Croatians I spoke to, Vis is one of the best islands in Croatia to day trip to. It is a quaint island that has less than 3100 inhabitants! Many charming bars and cafes are lined up along the waterfront, which makes the arrival into Vis even more enjoyable (if it wasn't already amazing enough). Ferries and speed-boats are able to dock along the waterfront of the port of Vis. The color of seawater is crystal blue mixed with a flashy turquoise. Some of the exciting activities to check out are a hiking trip up Mount Hum, kayaking to the Green Cave, or a wine tour of the Lipanovic wines.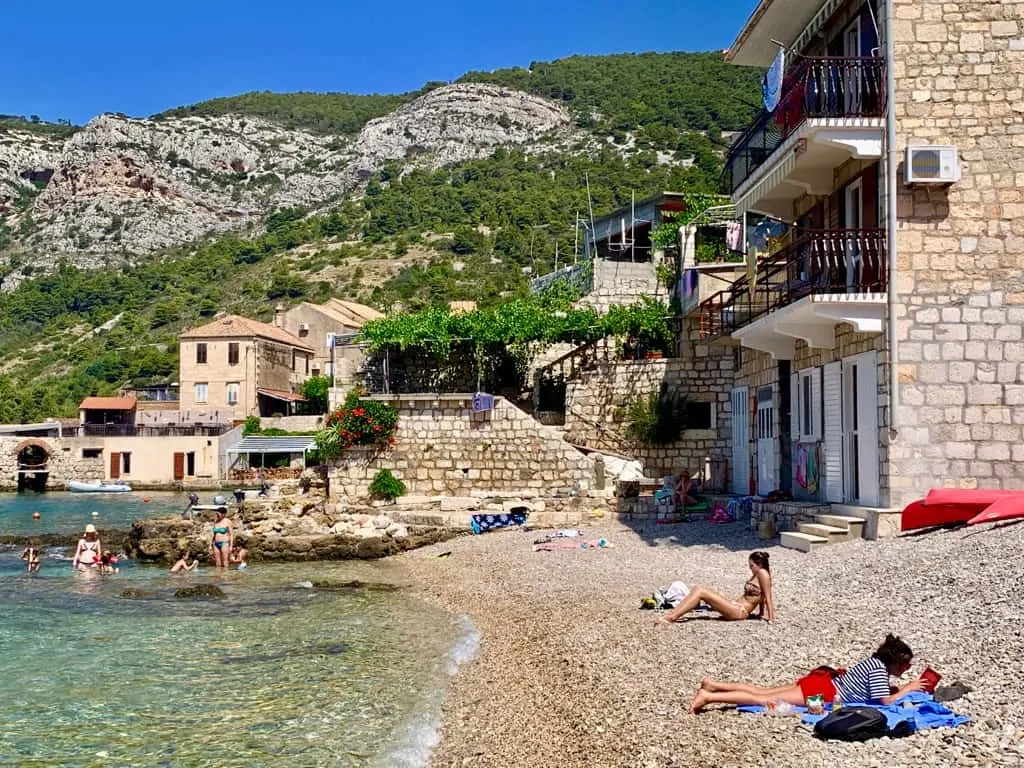 Day Trip to Blue Lagoon (Between Drvenik and Krknjasi Islands), Croatia
The Blue Lagoon is a captivating lagoon that is nestled in between two islands: Drvenik and Krknjasi Islands. The reason this is called the blue lagoon is that it is surrounded by islands that are circled around stunning crystal-clear blue water. The best way to get to this lagoon is by taking the Jay Way speed boat tour from Split. During the summer, visitors can anchor their speed boats to the waterfront and head to the beach.
You can then explore the turquoise waters of the Adriatic Sea and visit this medieval harbor town known as Drvenik. Drvenik offers three hotels and three campsites for guests to take a quick rest during their day trip from Split. Pine trees along the beaches in Drvenik help shade guests from the hot summer sun.
One of the most crowded but stunning beaches on Krknjasi is Krknjasi beach. It has beautiful sand, stunning views, and fresh seafood restaurants nearby. We went swimming and snorkeling in the Blue Lagoon instead of going to the beach, primarily because it was so hot that all we wanted was to get into the cool water
Day Trip to Hvar Island, Croatia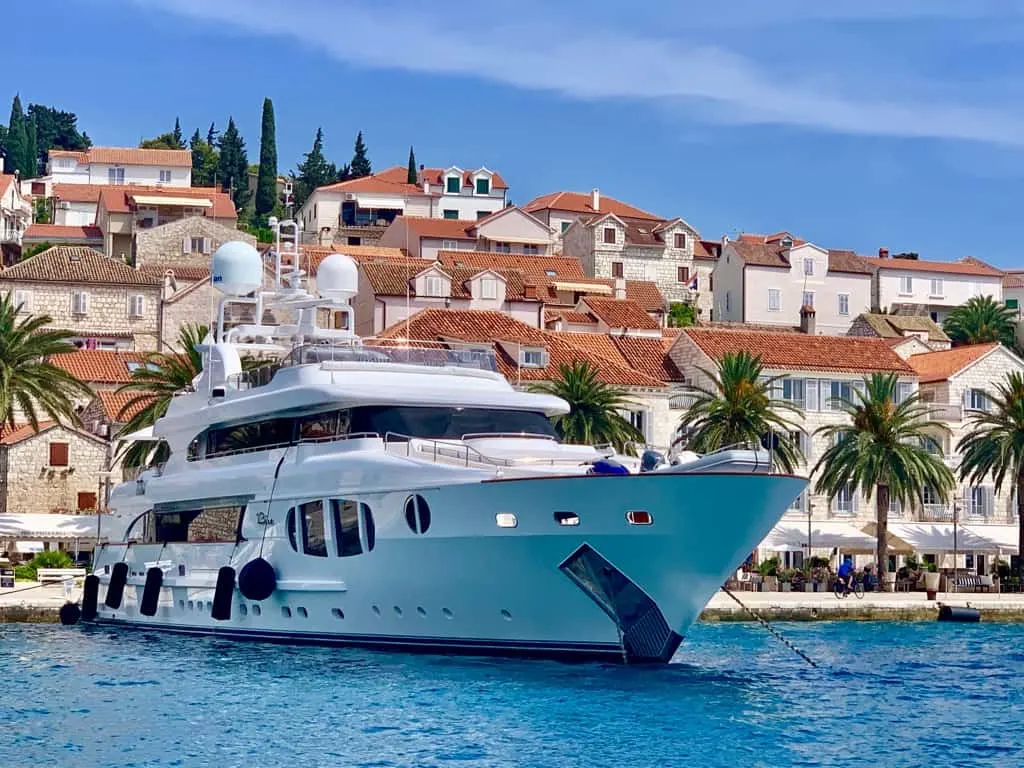 This is a tiny bay town that is enriched with marble streets, Gothic-style buildings and breathtaking views. Hvar is another scenic island that you will get to visit on your day trip from Split by your convenient speed-boat. A visit to this town can include a trip to the Franciscan Monastery and Museum, a walk through the 16th century Hvar's Fortica (fort), and a glance through the city center.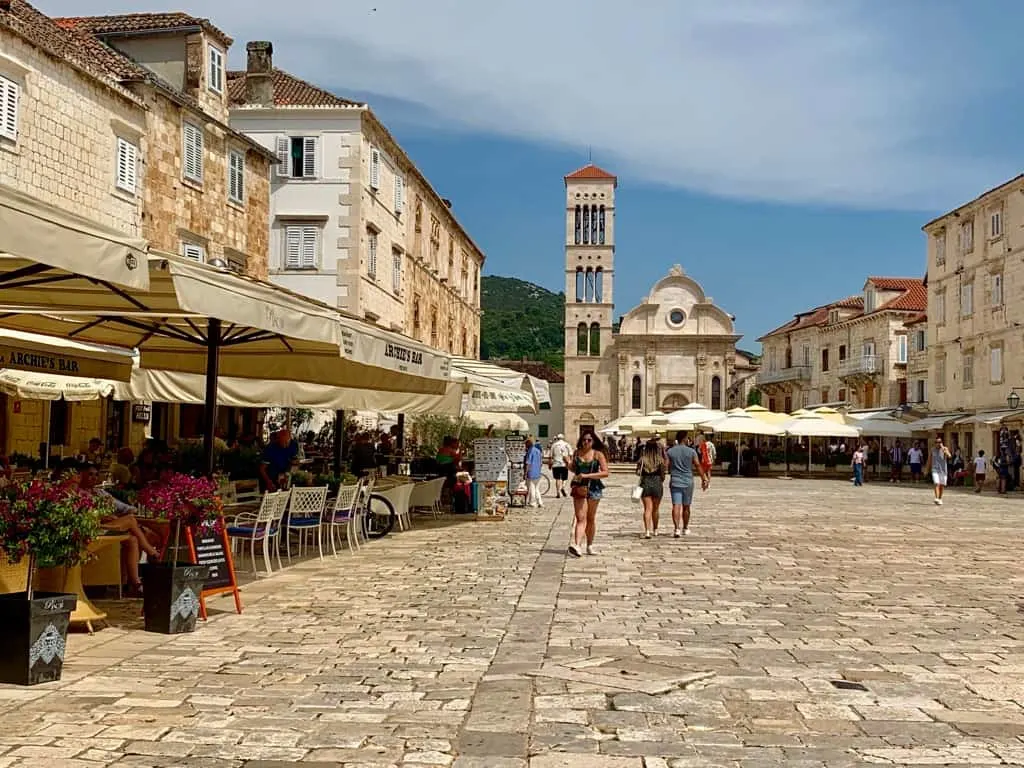 The city center has a gorgeous square called St. Stephen's and a Cathedral with the same name. We also sat in the city square at a nice restaurant and had some lunch. I heard also that a wine tour on Hvar Island at Vina Carić should be on your to-do list if you are a wine lover. As you can sample wines from the Plavac Mali grapes, which have a dark cherry, spicy and peppery flavor! These grapes are famous for being grown along the Dalmatian coastal area of Croatia.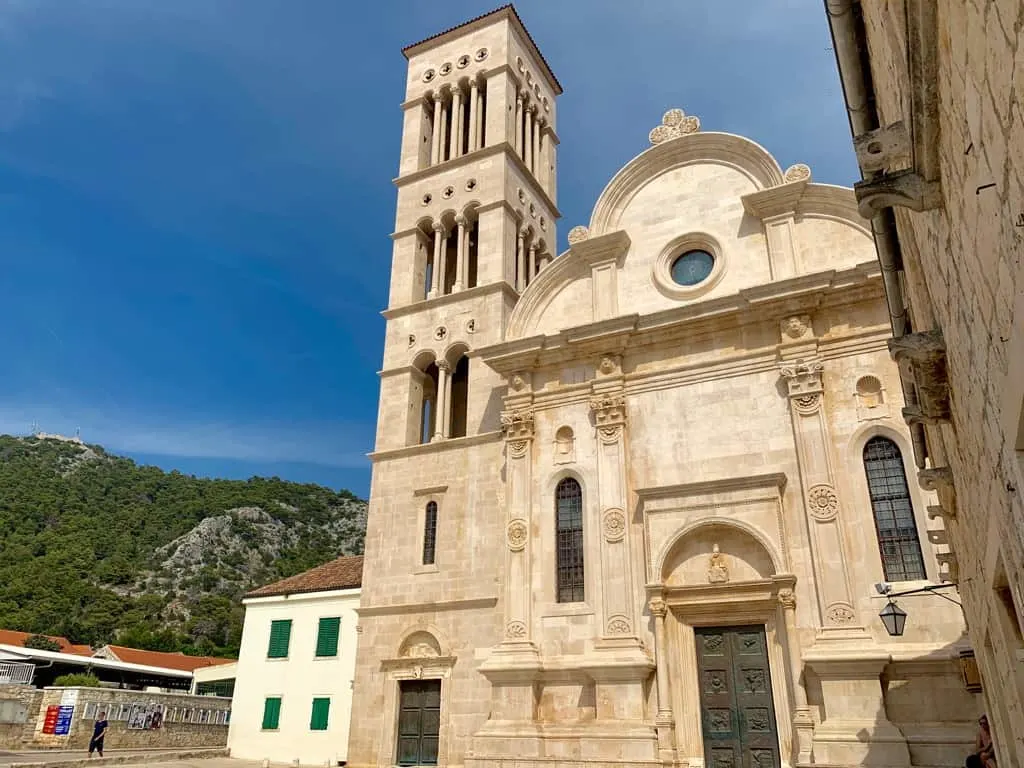 Easy Day Trip to Trogir, Croatia (Along the Coast)
There are some places you need to visit when traveling in Croatia and the town of Trogir is definitely one of them. It is filled with cultural values, stunning architecture, beautiful palaces, and cobblestone streets. This town was officially named a World Heritage Site by UNESCO because it was once a cultural center of Dalmatia.
The quickest way to visit this island is by way of speed boat from Drvenik. You can also drive there easily from Split if your speed boat tour doesn't do a stop here. You can choose from fun adventures such as snorkeling, going on a bike tour or a 1.5-hour walking tour are all fun things to do. Also, there are some amazing shopping and great restaurants in the area.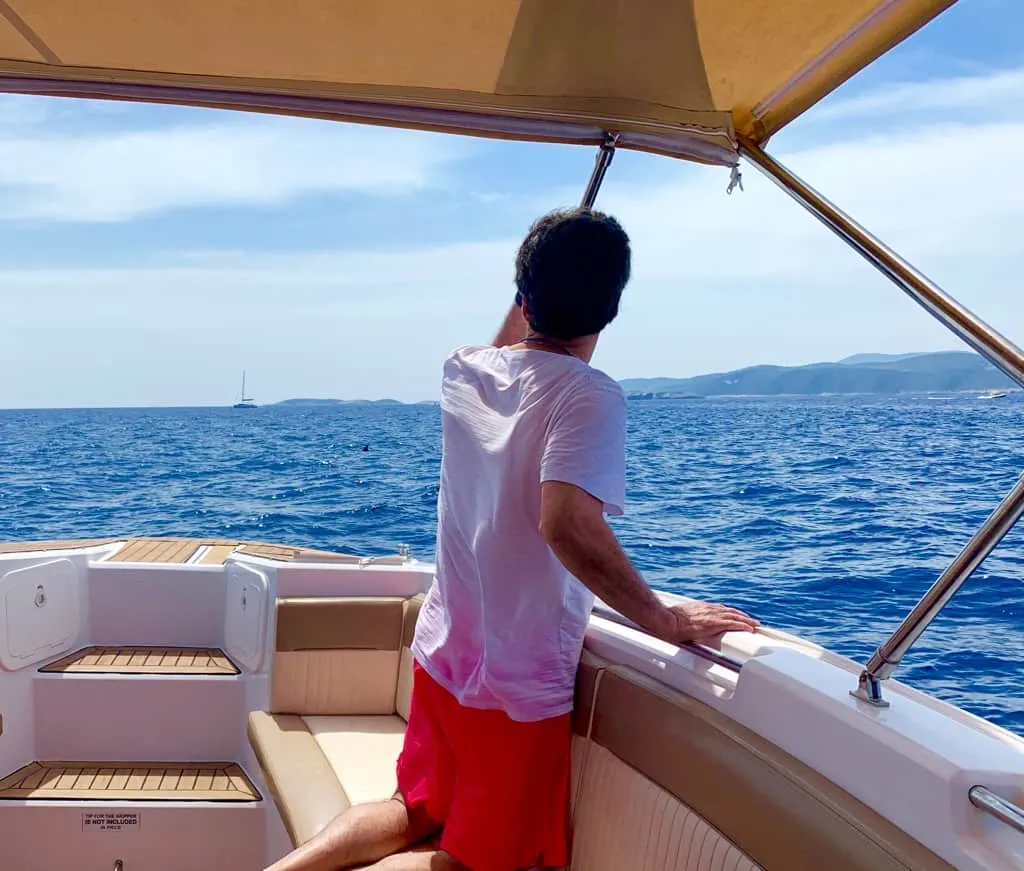 A day trip from Split, Croatia to any of these amazing places will certainly make your vacation pop with excitement. Each of the places has great spots for swimming and snorkeling in the gorgeous waters of Croatia. I do want to note that a trip to the Blue Cave (Grotto) in Bisevo is one of the most magical things you could ever see in your life and worth the quick visit there, even if it is a bit touristy.
Disclosure: As is common in the travel industry, Dr. Maloney was provided with accommodations, meals, and other compensation for the purposes of review with the JayWay Travel. While it has not influenced her review, PointsandTravel.com believes in full disclosure of all potential conflicts of interest. All Photos are by the author. There may be affiliate links in this article.