Cesenatico is a port city located on the Adriatic coast of Italy. It is in the province of Forlì-Cesena, which is in the region of Emilia-Romagna, south of Ravenna. If you have not had a chance to visit the Emilia-Romagna region of Italy, then have I got a treat for you! It's called Cesenatico and I had a chance to stay at the gorgeous Hotel Cesenatico.
✦ Hotel Cesenatico Italy: Get Away From the Crowds
I know I have told you stories about this region before. Now don't get me wrong, I love the big four cities of Italy: Rome, Milan, Florence and Venice, but honestly, the crowds are getting almost too much for me to bear. I went again recently. I know that everybody loves Italy, but it is beginning to show.
These cities are a must if you have not been there, but once you have been to these major four cities, then it is time to branch out and go to some of the other charming regions of Italy. There are fewer tourists in these lesser known regions of Italy, which will make your trip more relaxing, as the hustle of big cities can get a bit tiring. And that is not what you want when you want to get away and enjoy the charm of Italy.
✦ Hotel Cesenatico: Where is it located?
✦ Cesenatico's Location Within Emilia-Romagna
I had an opportunity to take a weekend trip to the tiny seaside village of Cesenatico, which lies along the Adriatic Sea. It was a nice getaway from the hustle and bustle of Bologna. The trip itself only takes about an hour and 15 minutes and is a quick, straight drive.
✦ Hotel Cesenatico and the Charms of Emilia-Romagna
Driving down the coast, and looking out the window, I could hardly believe my eyes when I saw the Barbie pink flamingos out in the marshes. Hey, it is not every day you see these in the wild! I remember seeing flocks of them years ago in the Atacaman Desert of Chile. We pulled over to the side of the road to take some quick photographs, before jumping back in the car and heading on to this small town of 27,000 inhabitants.
✦ Hotel Cesenatico – Hotels Along The Sea
Hotels are sprawled along the edges of the main beachfront road, however, there are a few that stand out right from the entrance into the city. First. there is a scrumptiously shiny hotel that owes its name to the fact that it overlooks the famous canal harbor designed by Leonardo da Vinci: the newly constructed Grand Hotel Da Vinci which is absolutely stunning! The calm atmosphere with an elegant setting, which boasts Art Nouveau furniture and large picture windows overlooking the garden and the sea it feels ideal for romantic getaways or chic girlfriend vacations.
✦ Hotel Cesenatico – A Grand Experience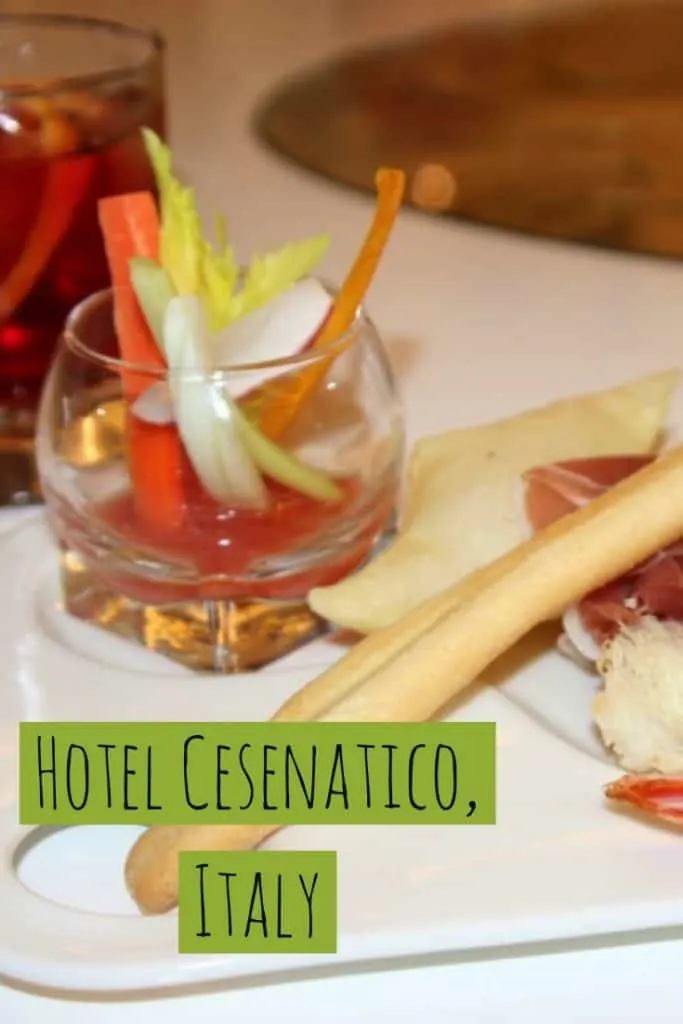 Some call it the Hotel Cesenatico because it stands out so much among the other Cesenatico hotels along the water. When I say stands out, I really mean stands right on up there with the some of the best hotels I have ever stayed at. It feels like a hotel designed by a cross between chic Chanel, Louie Vuitton, and Versace rolled into one! With marble floors, elegant chandeliers, and views of the Adriatic Sea and Beach, it truly is a work of art. I think I could live here!
✦ Hotel Cesenatico – A Grand Experience
This Select brand hotel has done an amazing job at designing the only 5-star luxury hotel in Cesenatico. Since it was freshly built in 2013, the swimming pool was not quite finished while I was there, but should be by the time the summer season starts. I was invited to the grand suite where the 'aperitivos' (pre-dinner snacks) and drinks (especially Prosecco) were flowing, as well as the views from the rooms were spectacular.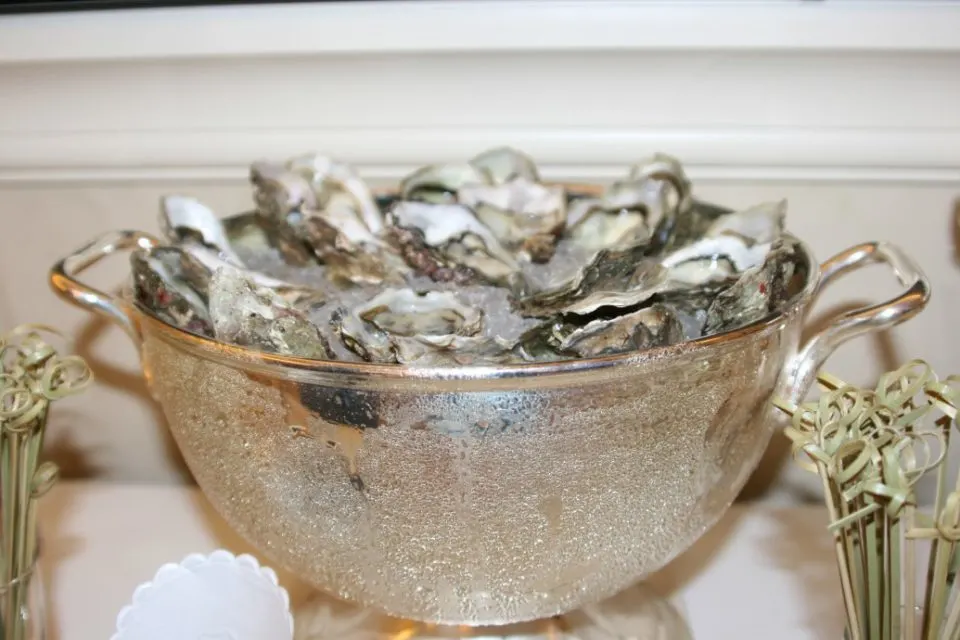 Grand Hotel da Vinci, Hotel Cesenatico
✦ Hotel Cesenatico And The Realm of Taste
Chef Alessandro Trovato (and his amazing kitchen staff) was pleased to welcome us to our suite with a full range of dishes, all made with traditional recipes revisited in a modern way and of course, they were all delicious! In the summer months, he opens up his restaurant onto the beautiful terrace overlooking the sea and the large outdoor pool.
✦ Cesenatico Hotel – Another Grand Hotel Along The Sea
But don't let all that glitz and glam fool you, as there is also the Grand Hotel – Cesenatico where time has stood still in old-world elegance and old Italian money has been coming here for years to visit the sea. This vintage classic luxury hotel has put forth great effort to entice you into its old-world charms.
My food and service were outstanding here as well!
✦ Hotel Cesenatico And The SeaSide Village of Cesenatico
After getting settled into my hotel room, it was time to see the town and all that this seaside village has to offer. A stroll along Cesenatico's ancient port, Porto Canale, is a great first stop and is still the historic heart of this maritime city. Along the sidewalks full of shops and restaurants, are the locals, fishermen, and tourists.
✦ Hotel Cesenatico And Porto Canale
This canal was surveyed and drawn by Leonardo Di Vinci, who was called upon to do so by Cesare Borgia in 1502 to help improve the structure of the ancient port. There are historic ships that are permanently displayed in the canal water, which makes this area picturesque.
✦ Hotel Cesenatico And The Marine Museum
While there, be sure to spend the 2 euros it takes to get inside the Marine Museum (Museo della Marineria). It is completely worth it! There are two impressive boats, a "trabaccolo" and a "bragozzo", which represent two typical Adriatic sea fishing vessels, that are set up in the main hall.
✦ Hotel Cesenatico And Where to EAT!
When you start to get hungry, I can also recommend lunch or dinner at Osteria dei Golosi, where you will find no tourists, yet fabulously grilled seafood, cooked to perfection, this is an eatery where the markets and what it offers dictates the daily menu, as it changes depending on what the catch of the day is. The chef and the staff are there waiting to make your dinner is special! The food was spectacular as you can see.
✦ Hotel Cesenatico And What to EAT!
A piadina is a handmade type of flatbread, that looks similar to a thick tortilla or a pita bread that is lightly fried. It is loved in this region, as each family makes their own version and it is traditionally served in every local home. It has now been added to the list of traditional regional food products from Emilia-Romagna of Italy. For a Piadina wrap, I quickly received directions to Da Rina Piadina, where the Piadina's have can anything and everything put inside of them. Varieties range from prosciutto with cheese and arugula to Nutella with coconut. They also serve sandwiches, kebabs, grilled vegetables, etc. The venue is an outdoor gazebo with tables along the canal street, it is a simple place but stands out for the quality of the food. There are many wraps for everyone from the most "loaded" to the most basic.
---
"And where shall I go to eat like a local?" I asked. She simply replied, "You must have a Piadina."
---
✦ Cesenatico Day Trip – Cesena!
While in Cesenatico, if you have the time, you should do a day trip to Cesena which is about an hour away by train. They have a secret you should know about! I highly recommend this lovely town. I told you about it before when I wrote about the oldest library in all of Europe. It has been left untouched since the 15th century!
---
ROAD TRIP TIP: The Biblioteca Malatestiana alone is worth the trip!
---
Remember not to skip this gorgeous little seaside town and all the Cesenatico hotels that are available to stay here in the summer.
Recommended Reading:
Emilia-Romagna Region, Italy
La Bottega del Legno: The Woodshop in Forli, Italy
First Words: La Biblioteca Malaestina in Cesena, Italy
The Magnificient Masselina Estate and the Women of Faenza, Italy
Disclosure: I would like to thank Cesenatico Bella Vita Union which hosted me during the #CesenaticoBellaVita Blog Tour in cooperation with 21 grammy. All expressed opinions are my own.