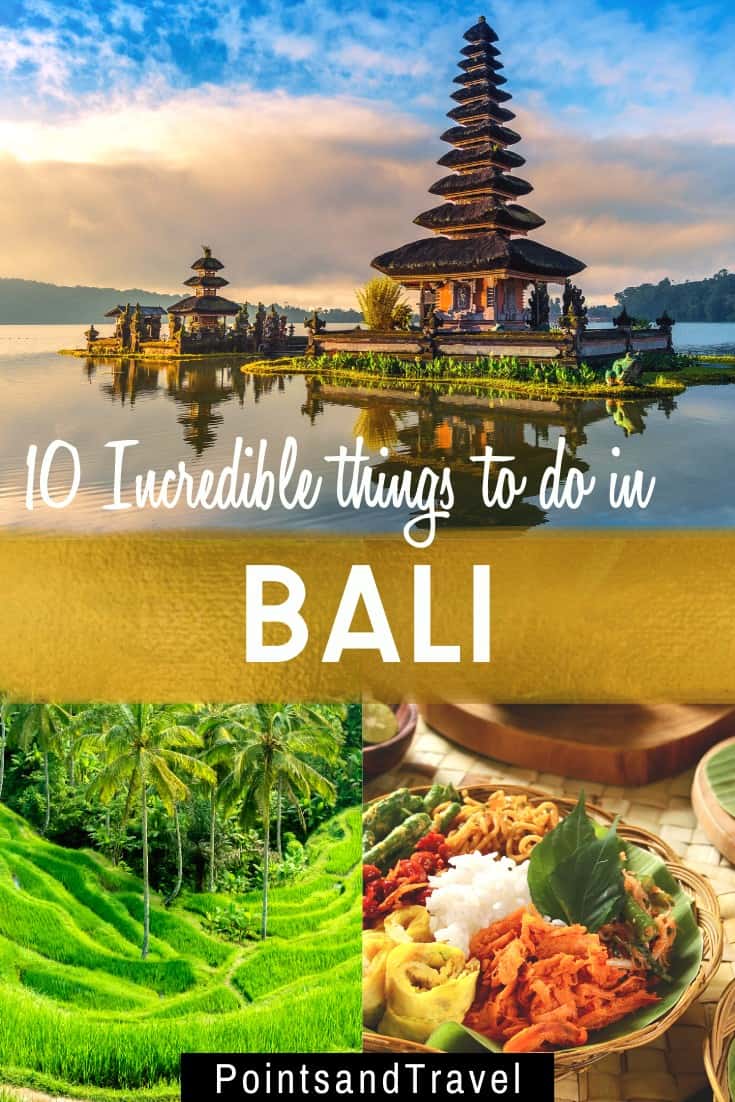 The words that come to my mind when thinking of my time spent in Bali Indonesia are tropical, paradise, and exotic. In fact, Bali is the perfect place to experience Indonesian culture, luxury accommodations, exotic foods, gorgeous beaches, and wellness at local spas. Bali changed me and left me yearning for more on my last quick visit there. I believe Bal Indonesia has the ability to change you forever.
---
What's in this post:
hide
10 Things to do in Bali
---
Here is a list of 10 things YOU can do in Bali, in particular for those who have never been to Bali. So many travelers go to Bali, but even more, seem to return time and time again. What about you? Isn't it about time for you to spend some time in Bali?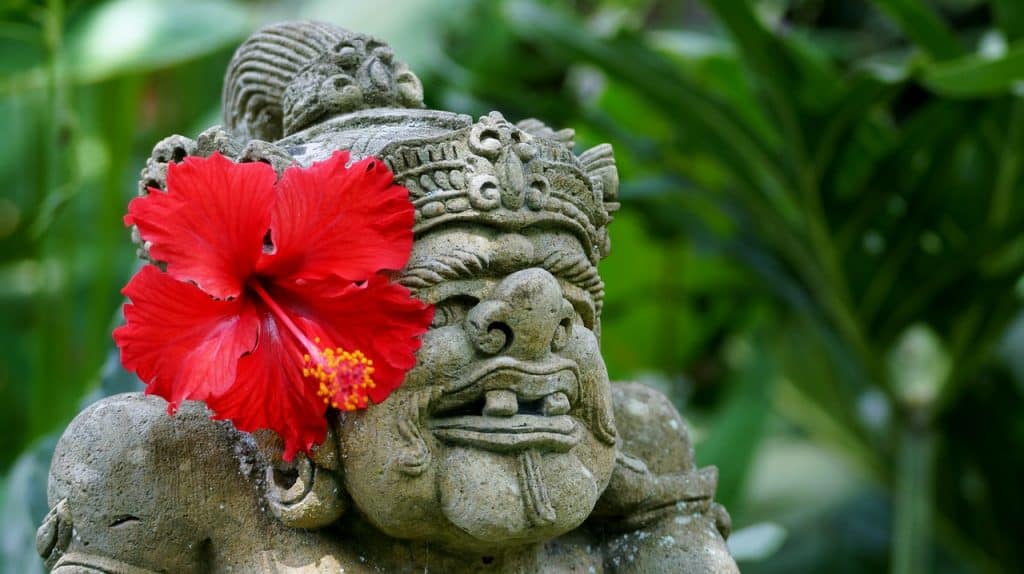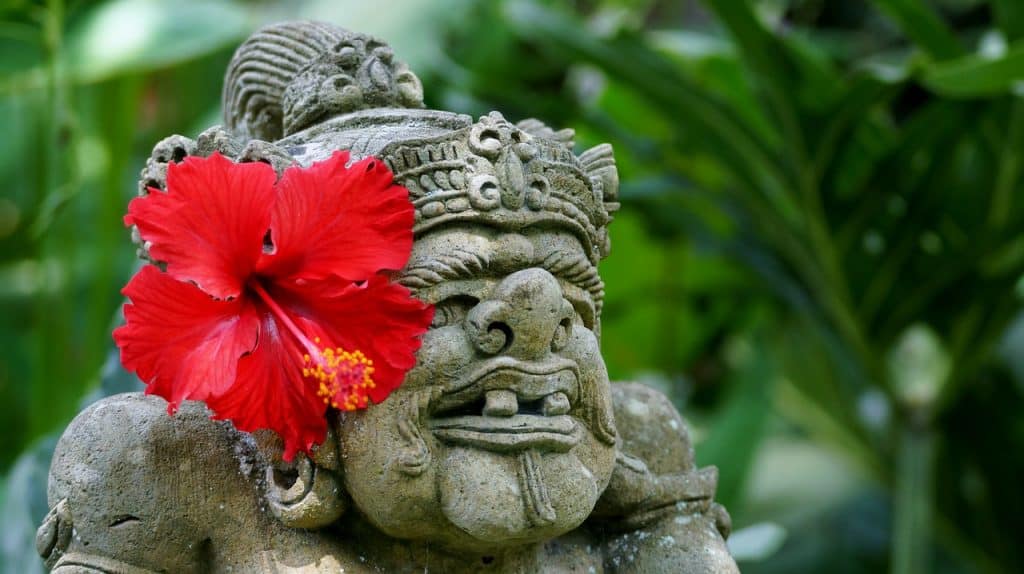 Bali, an island and province of Indonesia, is renowned for its famous surf beaches, coral reefs, forested volcanic mountains, rich culture, iconic rice paddies, bargain shopping, and vibrant nightlife. The island is home to many attractions and religious sites such as the cliffside Uluwatu Temple. With so much to see and do you will not be disappointed with your time in Bali, Indonesia. Your time in Bali can be spent sightseeing every day, laying by the pool, or a bit of both.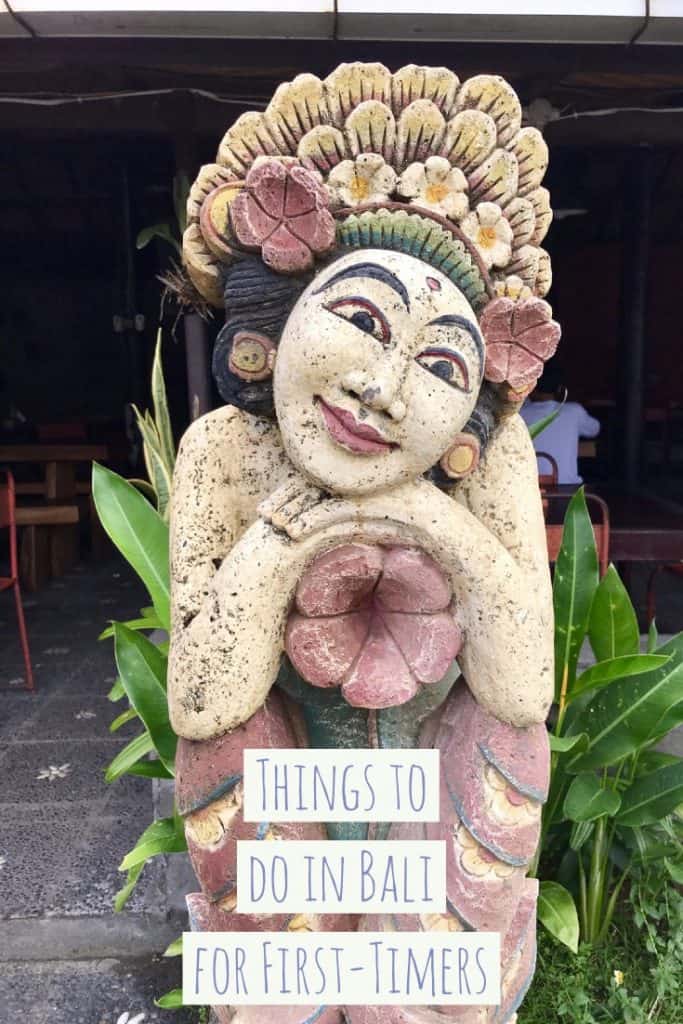 10 things to do in Bali, Indonesia for first-timers:
Bali, Indonesia: Enjoy your Resorts facilitates
The best resorts in Bali have some fantastic facilities with gorgeous swimming pools, restaurants, and bars. Be sure to spend some time hanging around your hotel making use of these facilities and if you have the time; go and check out other hotel facilities, which is fine to do provided you purchase food and drinks from the hotel's restaurants.
Spend Time In Bali – 10 Things To Do
Bali, Indonesia: Hire a Driver and Explore the Island
Make a list of all your must-see Bali attractions from this list, hire yourself a car with a driver, and start exploring. In Bali, you can arrange a driver and car for around $55 USD for 10 hours.
I did this on my last trip to Bali since she was on the cruise ship Holland America for her around the world tour on her Grand Asia and Pacific Voyage. I only had one day in Bali and wanted to use the day wisely. Hiring a driver made for the perfect day for me and my companion. By hiring a driver, giving him a list of what she wanted to do, and then having him figure out the route for the day, it ended up being one of my favorite excursions.
Bali, Indonesia: Uluwatu Temple and Kecak Dance Performance
The Uluwatu Temple is perched on top of a steep cliff approximately 70 meters above sea level and has stunning sunsets. Each day upon sunset visitors can watch the Kecak dance performances. A small forest lies in the front of a temple where hundreds of monkeys live. You will be amused by watching the monkeys get into mischief around the temple. Be sure to hide anything shiny in your possession though, like watches, hair clips, cameras, etc. some of these monkeys, unfortunately, have been trained by the local children to steal- you have been warned!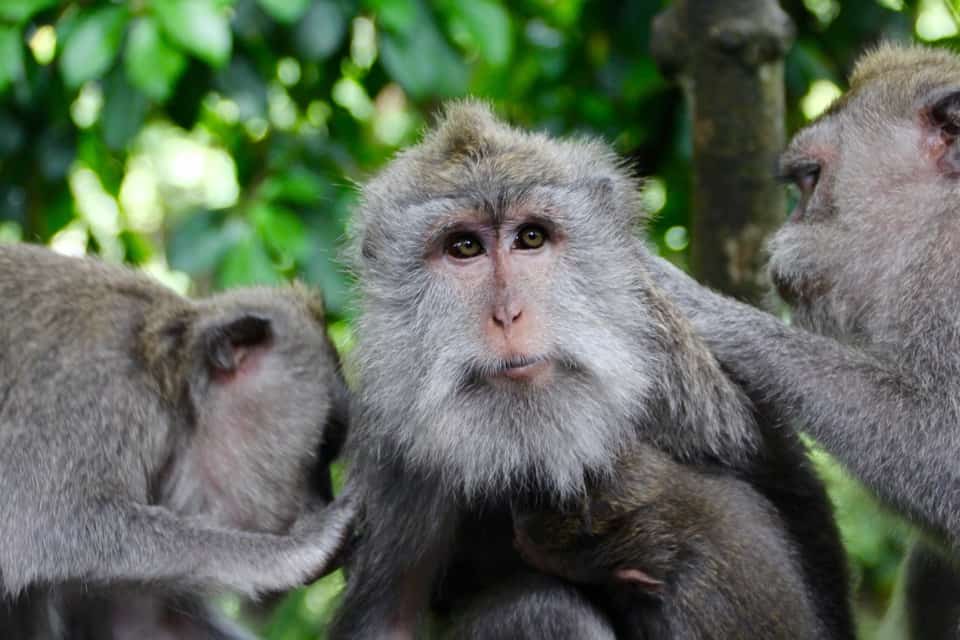 Spend Time In Bali Indonesia- 10 Things To Do
Bali, Indonesia: Tegalalang Rice Terraces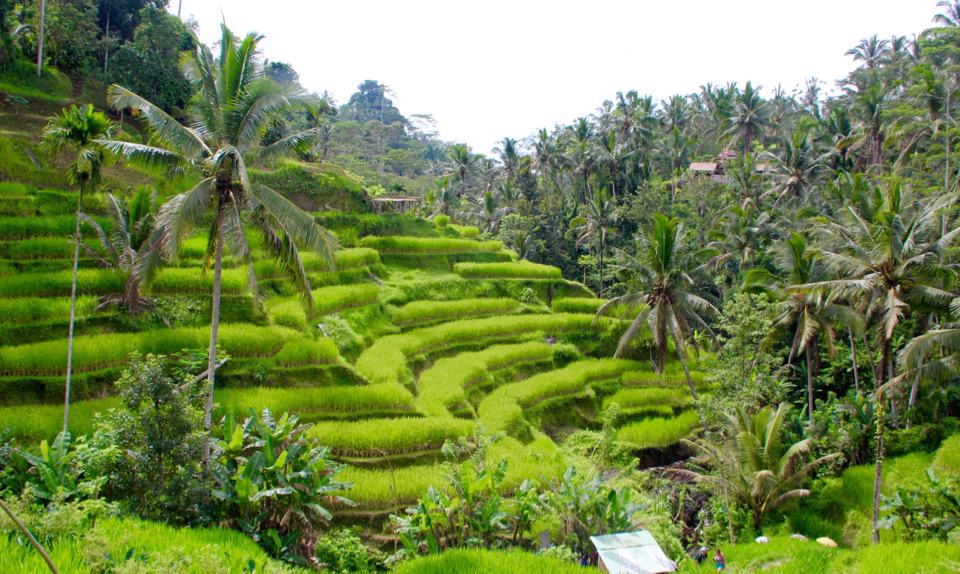 One of the most popular Bali tourist attractions is the Tegalalang Rice Terraces. Tegalalang Rice Terraces is located a 25-minute drive from Ubud and is famous for its beautiful scenes of rice paddies as far as your eyes can see. Visitors can either sit and admire their beauty or climb down and trek through the fields. Shops and restaurants line the main road next to the terraces and some offer fantastic views across the terraces.
Bali, Indonesia: Have a Massage and Spa Treatment
Treat yourself to some pampering, you are on holiday after all. There are multiple places in Bali that you can be pampered with several different massages or various spa treatments such as pedicures, manicures, facials, and body scrubs. You can enjoy these treatments on the beach, in a day spa, or at luxury resorts. Prices can range depending on the venue, but generally, a 1-hour body massage starts at 70,000 IRD ($5 USD!)
Spend Time In Bali – 10 Things To Do
Bali, Indonesia: Go Shopping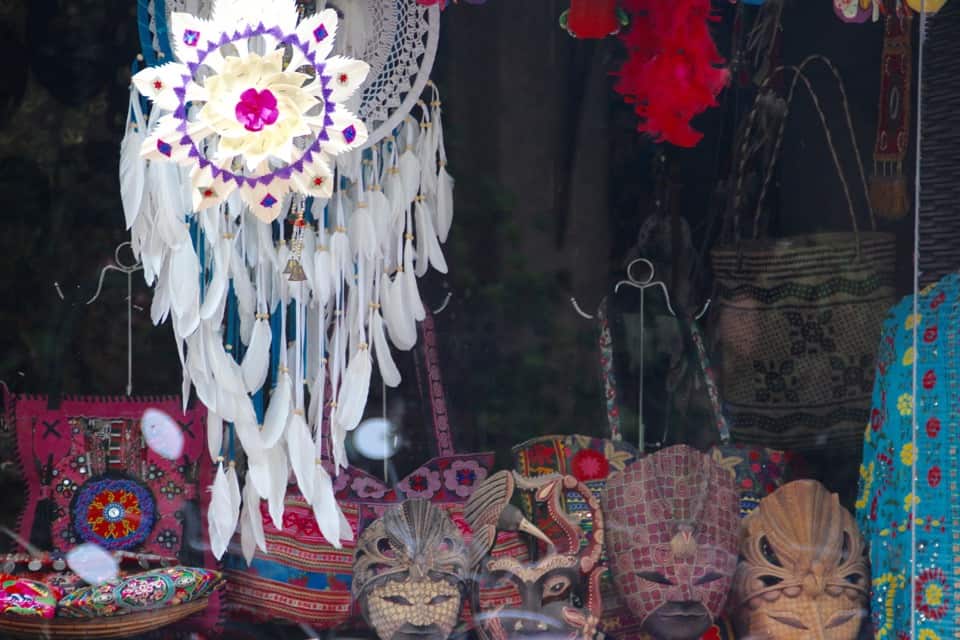 No matter how or where you spend your time in Bali you will find plenty of shops, stalls, and markets to buy some goodies. Make sure to barter with the locals for t-shirts, homewares, artwork, watches, and jewelry or pick up a bargain at one of the several shopping malls, you will find they are used to a bit of barter and most seem to enjoy this interaction with the tourists.
Bali, Indonesia: Bali Safari & Marine Park
The Bali Safari & Marine Park covers 40 hectares of land and is home to over 60 species of animals, all of which roam free in large enclosures like their natural habitats. Animals are from three regions – Indonesia, India, and Africa and include spotted deer, Himalayan bears, Indian white tigers, nilgai, blackbucks, African hippos, zebras, camels, ostriches, baboons, blue wildebeests, and lions. Don't forget your Camera!
Spend Time In Bali Indonesia – 10 Things To Do
Bali, Indonesia: Explore Ubud
Visit the Ubud Market, locally referred to as "Pasar Seni Ubud", that sells everything from clothes, sarongs, souvenirs, and handicrafts.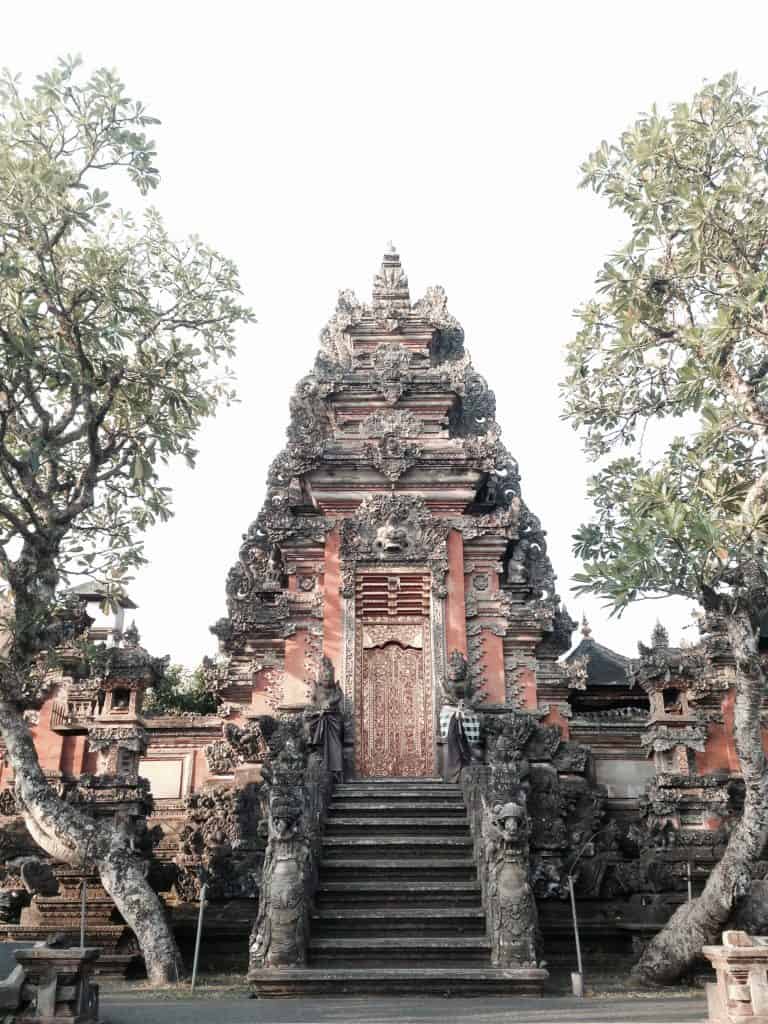 Ubud Monkey Forest, also known as the Sacred Monkey Forest, is one of the best things to do in Ubud. The forest is home to the grey long-tailed macaques. You will love watching these playful mischievous monkeys in their natural habitat, swinging through canopies, lazing along pathways, or feeding on bananas. Joining a bicycle tour is a fantastic way to explore the gorgeous surroundings of rural Bali.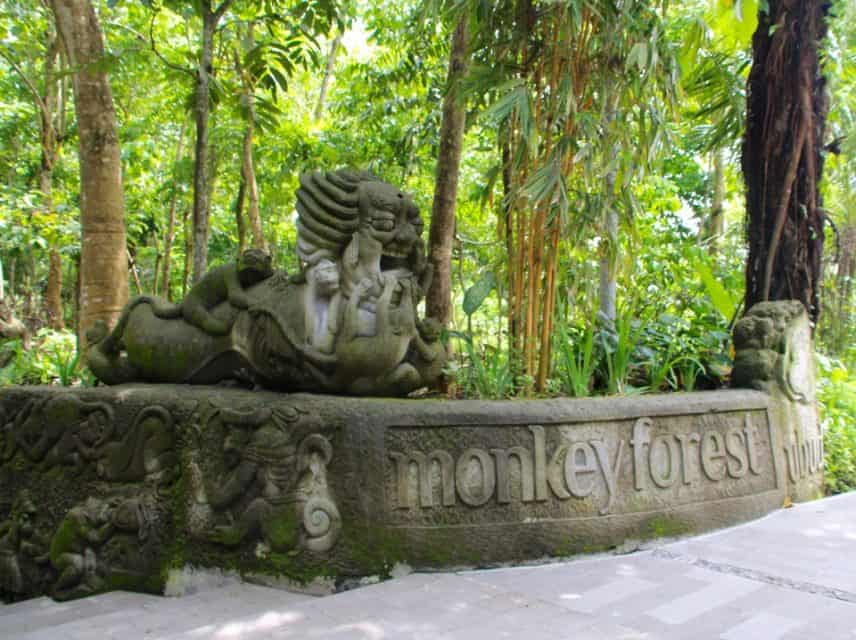 Spend Time In Bali – 10 Things To Do
Bali, Indonesia: Spend the Day at Nusa Lembongan Island
Spend the day exploring the gorgeous island of Nusa Lembongan, home to some fantastic marine life and gorgeous beaches. Activities include snorkeling, submarine coral viewing, island cultural walk, banana boat rides, and delicious food.
Bali, Indonesia: Tanah Lot Temple
Located 20 km from Kuta, Tanah Lot Temple is popular due to its offshore setting and spectacular sunset backdrops. At low tide, visitors can walk across to view the temple from the rock base. Although you cannot enter the temple grounds, the panoramic views are stunning. Be sure to visit close to sunset so you can see the dance performance.
Your holiday in Bali Indonesia will be filled with so many things to do and many regions to explore, such as the beachside city of Kuta with its lively bars, Seminyak, Sanur, and Nusa Dua with its popular resort towns- each as unique and diverse as the other. You will be sure to experience the warm and hospitable locals, who will be eager to share their island with you. It's no wonder why Bali a favorite holiday destination for all kinds of travelers.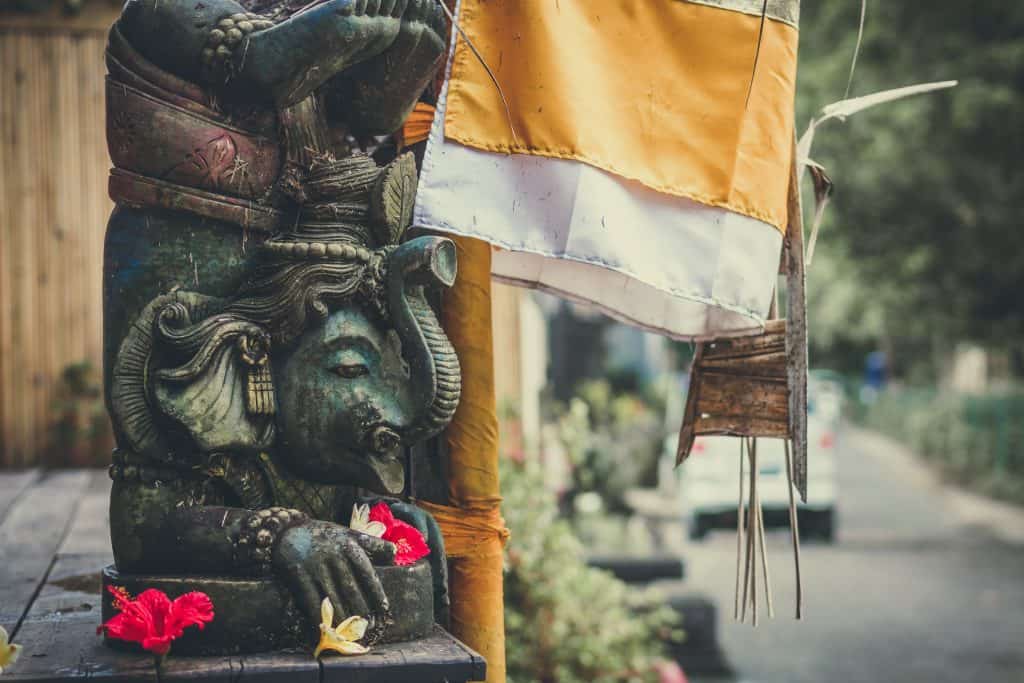 Recommended Reading Before Your Trip To Indonesia:
Best Things to do in Bali with Kids
3 Port Cities in Southeast Asia Not to Miss: Hong Kong, Singapore, and Bali
The Color Block Favelas of Yogyakarta, Indonesia
Travel to Indonesia to learn the Art of Batik
An Off-Road Experience in Bandung, Indonesia
My Port Dickson Attractions Guide – Fun Things To Do