Travel to Indonesia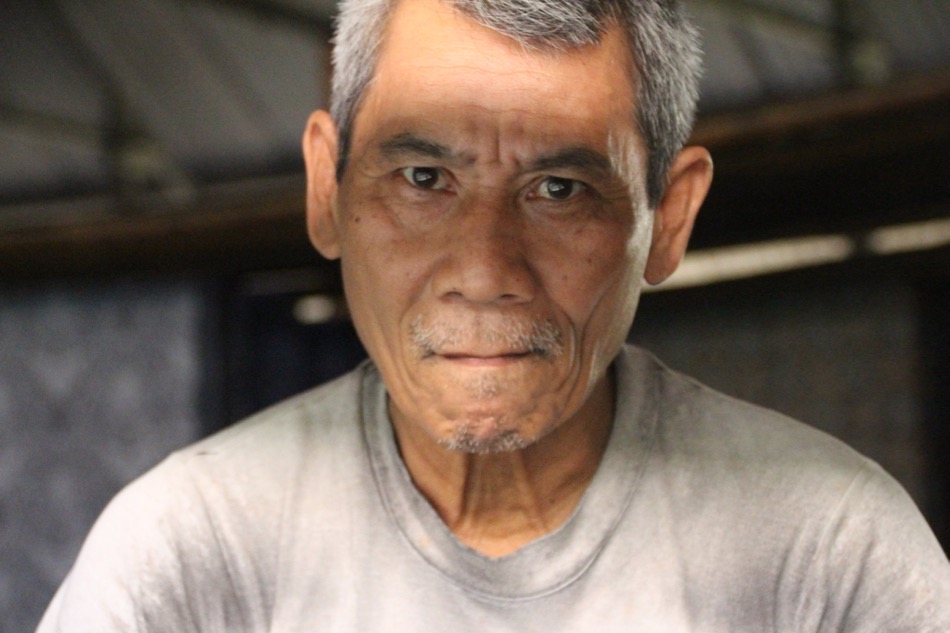 I noticed the wrinkles in his face as he stood mute, lips tightly pressed against each other with the skin on his neck muscles taut. He was a thin man, like the ones I typically see when I travel to Indonesia. He was demonstrating one part of the process of the art form of Batik, in the third world workshop facility. I am dripping in sweat, yet he doesn't seem to have a drip on him in this moistly-heated country. His eyes are strong and paint the story of his people and their resilience to work in this art form called Batik on the island of Java in Yogyakarta, Indonesia.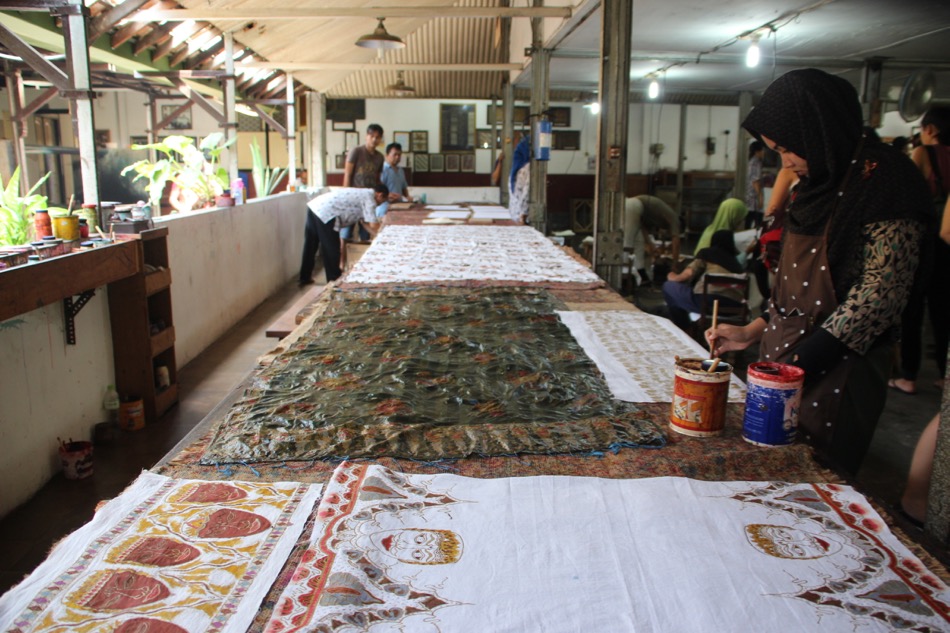 Travel to Indonesia
The Muslim-garbed women sit in groups of 2 or 3, each working on a piece of cloth on a small stool or the concrete floor. They are using hot wax to create patterns on the fabric.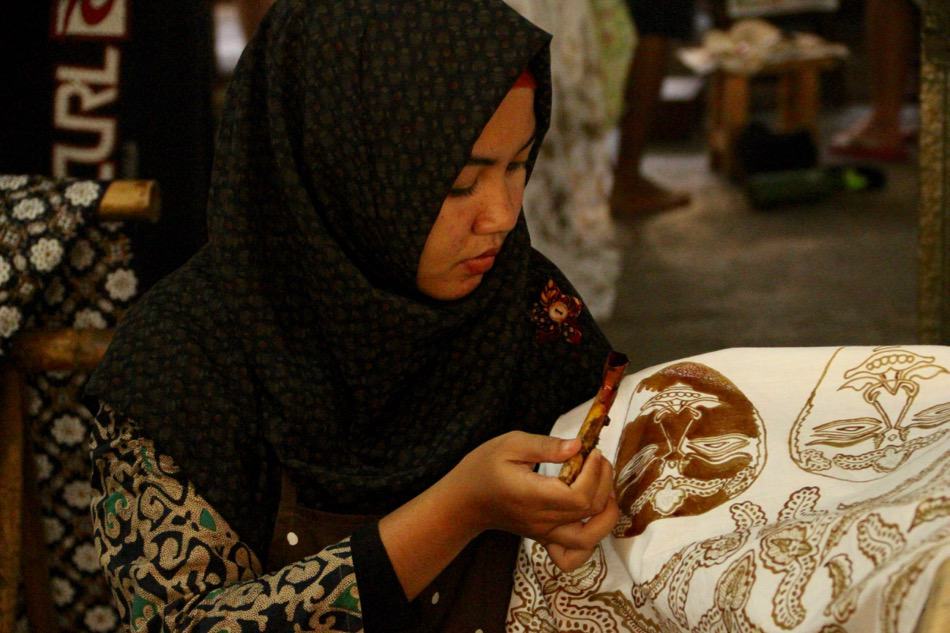 The art of Batik
Batik is an art process where a metal shaped bell tool, a tjanting, is dipped and then filled with wax. They blow on the tip to slightly cool it and then slowly hold the tip like a pencil to attach the wax to the fabric.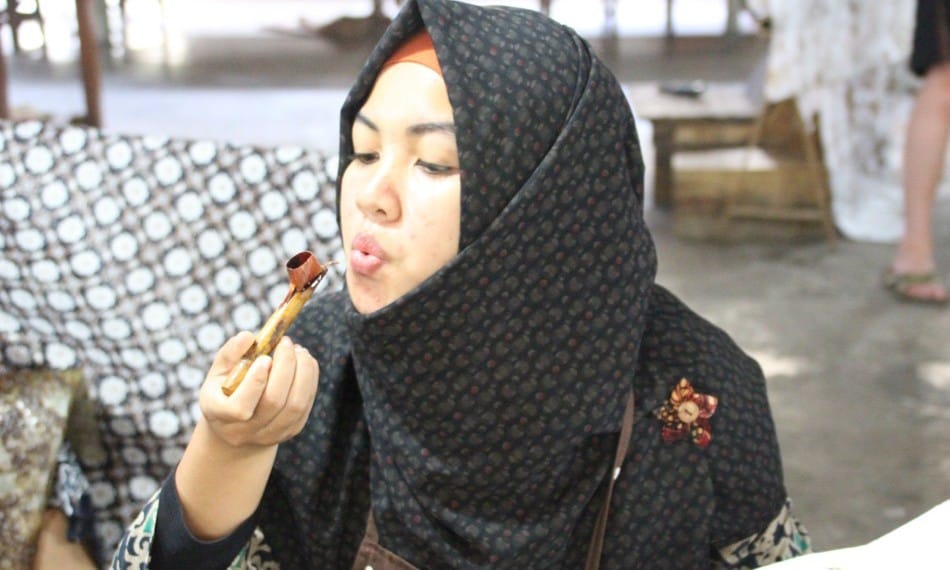 They create an outline of elaborate designs. I stand there in amazement as I look to see what incredible designs these women have created by hand. I walk between the women groups on the floor and admire their work. The manual process is slow and steady and takes hours and hours to complete one piece.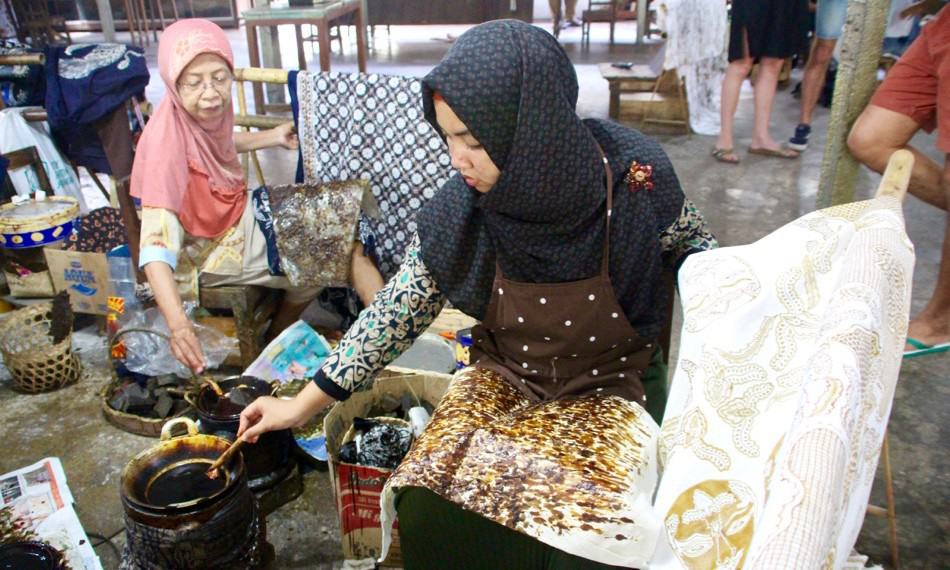 I then walk around the workshop and see varying degrees of different types of Batik, from hand-stamped work to handmade work not quite to the finished product yet.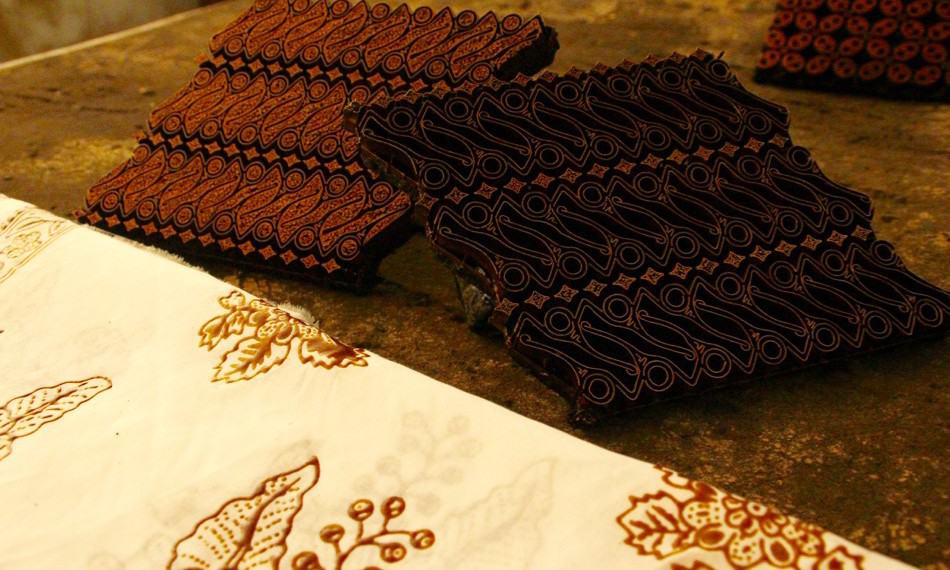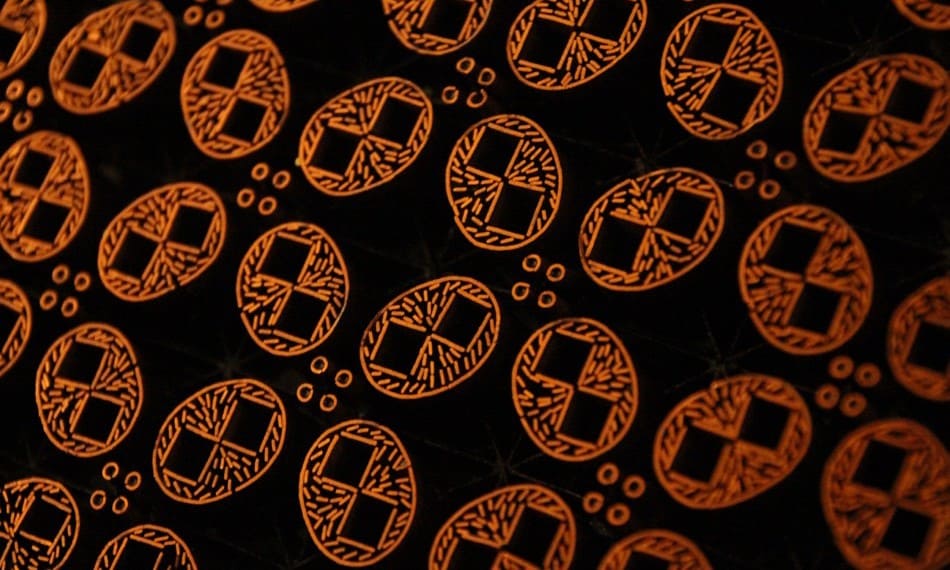 Along the back wall, I see large, hand carved stamps, where men are hand stamping cloths by fire pits and contraptions that look like irons and ironing boards.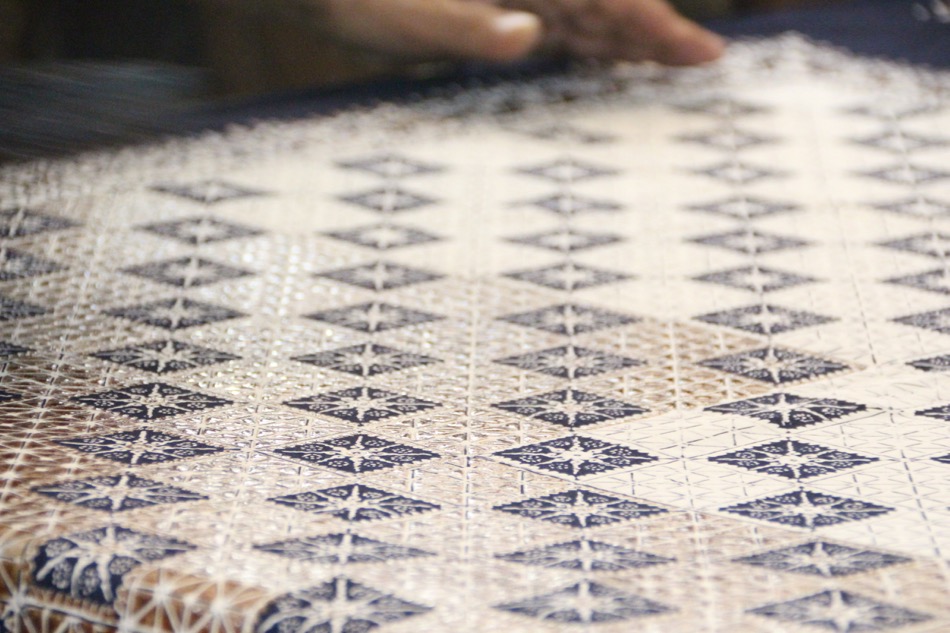 Each of them slowly placing the large stamp in just the right place to make the pattern perfect on a piece of cloth.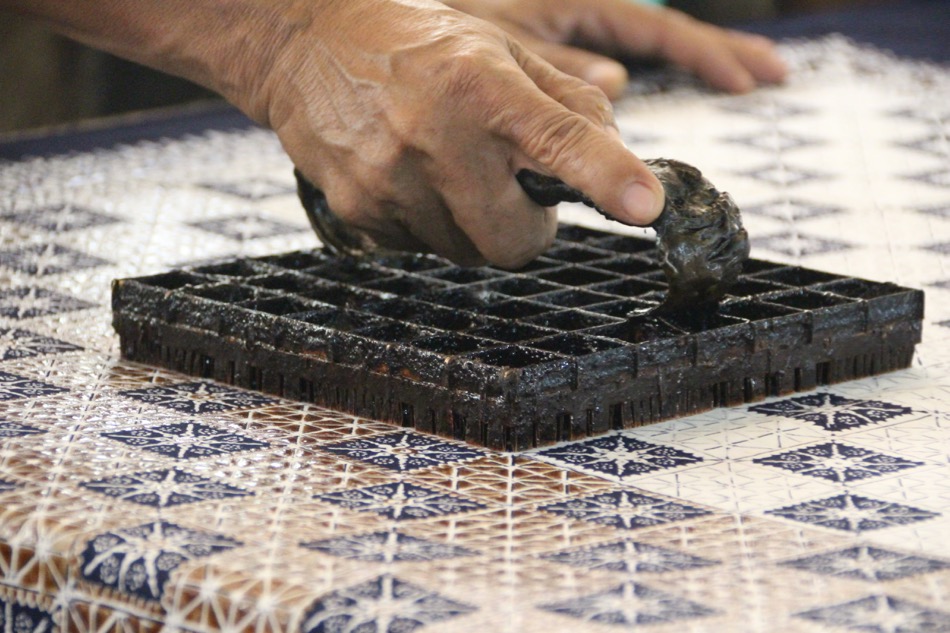 Preservation of Yogyakarta Batiks
Each part differs from every other based on the skill of the person and how they work. This Batik process of Yogyakarta is the preservation of authentic Batiks, where the women typically do the handwork and the men do the stamping.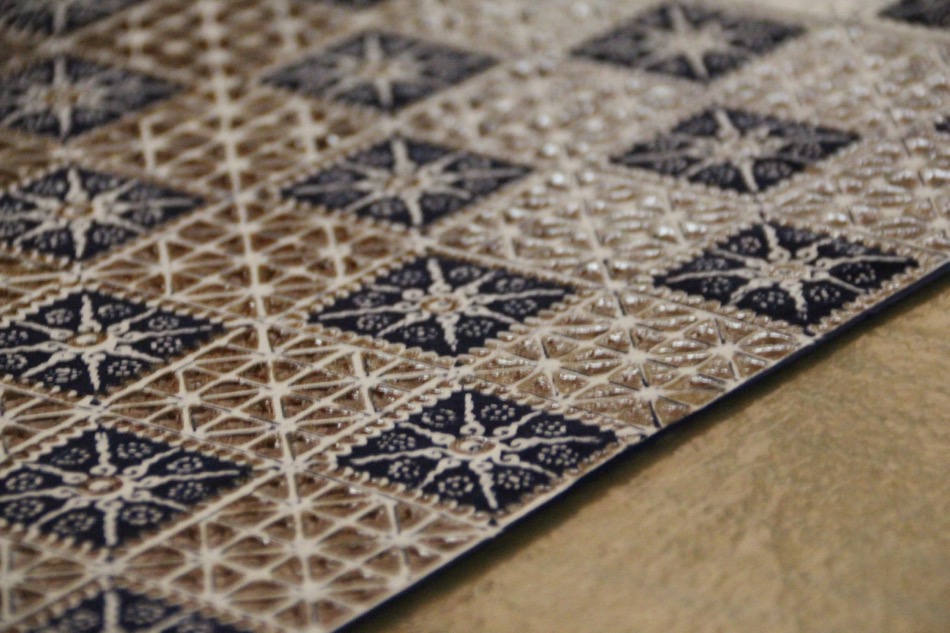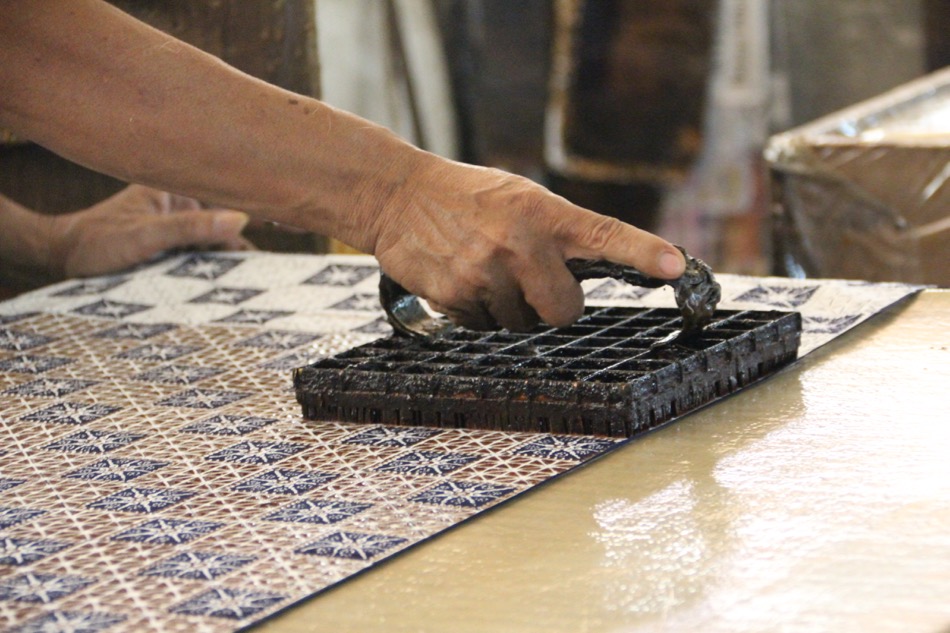 Cats and Rats Side by Side
When I arrived, they ushered me into work on my own piece, but since I am not the artist here, I finished quickly and made my way around the room. I love it when I get a chance to walk around a place like this, almost unnoticed in the back area of the shops. I am more intrigued with the facility and the workers, where the workers have their lunch, the dark back rooms, and the fire pits. In the nooks and crannies, where I can see the cats and the rats side by side.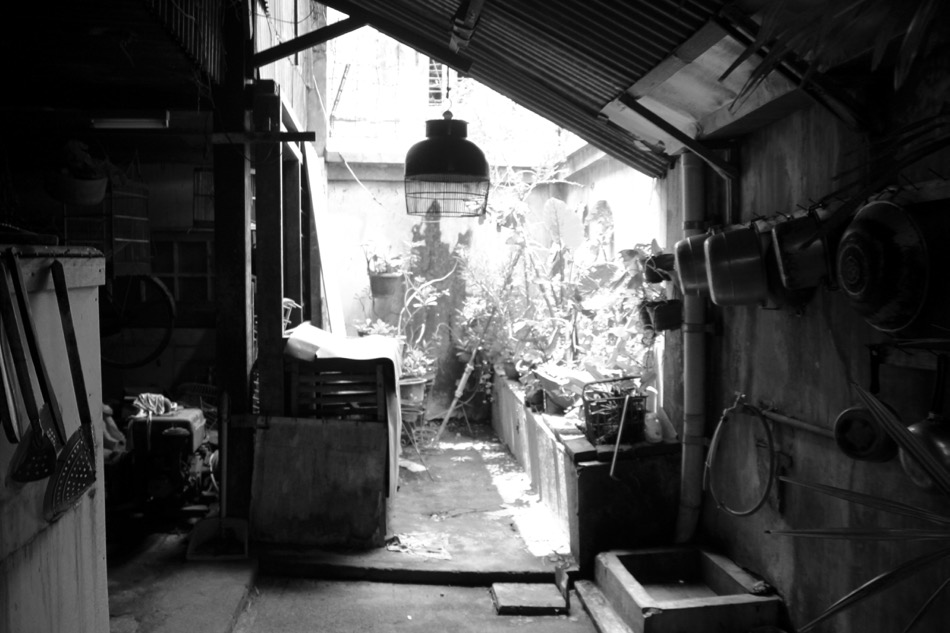 There was a guy in the back dipping huge pieces of cloth with large wooden sticks into massive vats of dye on top of a fire pit.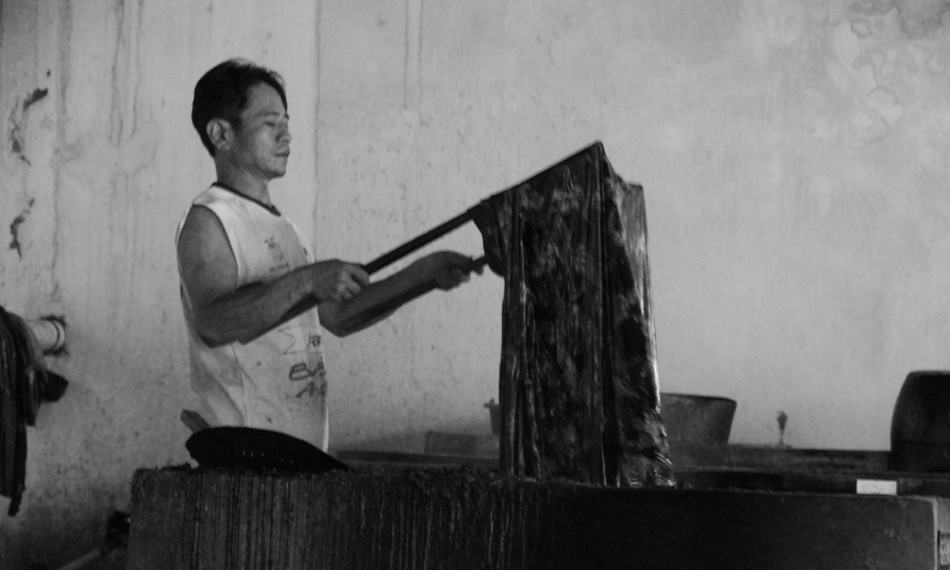 The firewood soot lining the floor.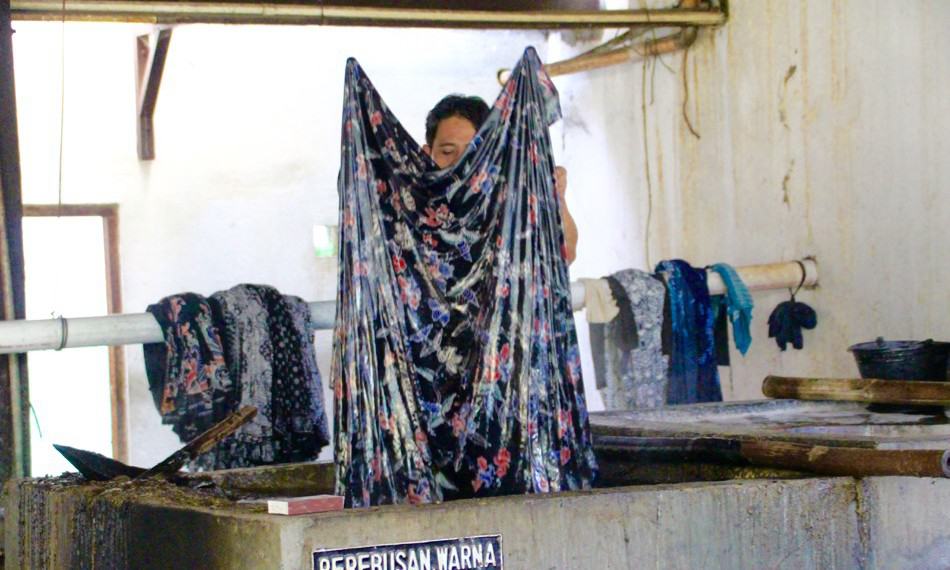 I am more interested here than I am with the clean and proper sales shop they have in the front for tourists.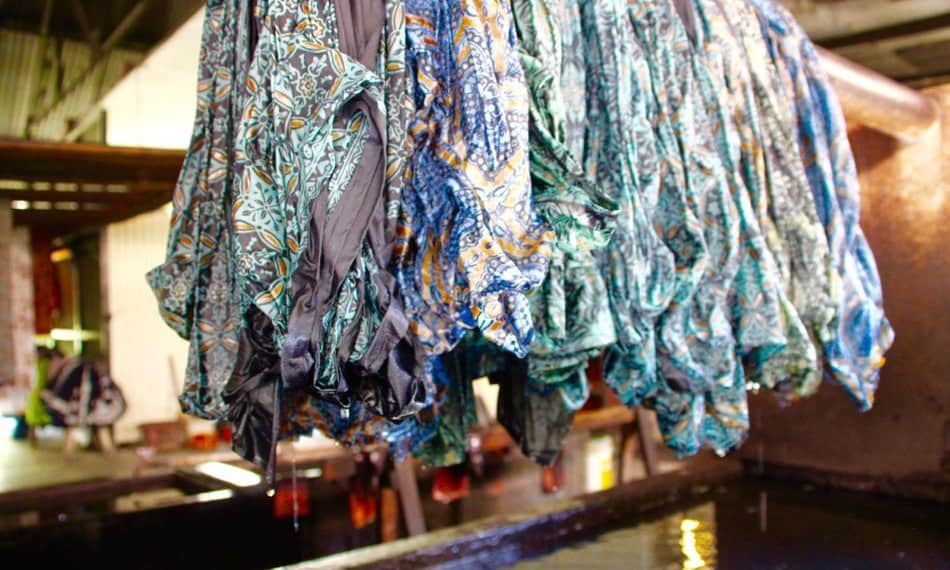 I spy old pieces of wood and an ancient weigh scale, walking around, at times in astonishment, that places like this exist.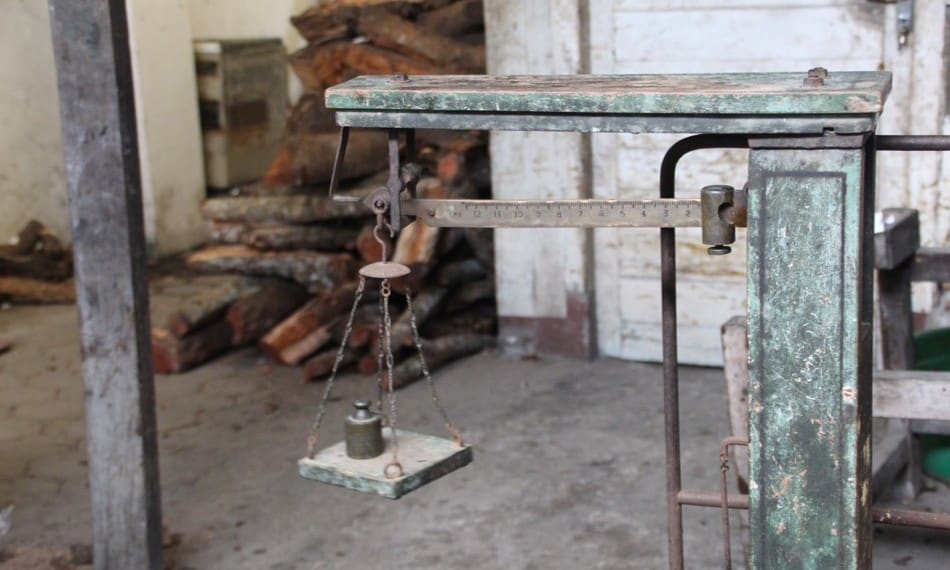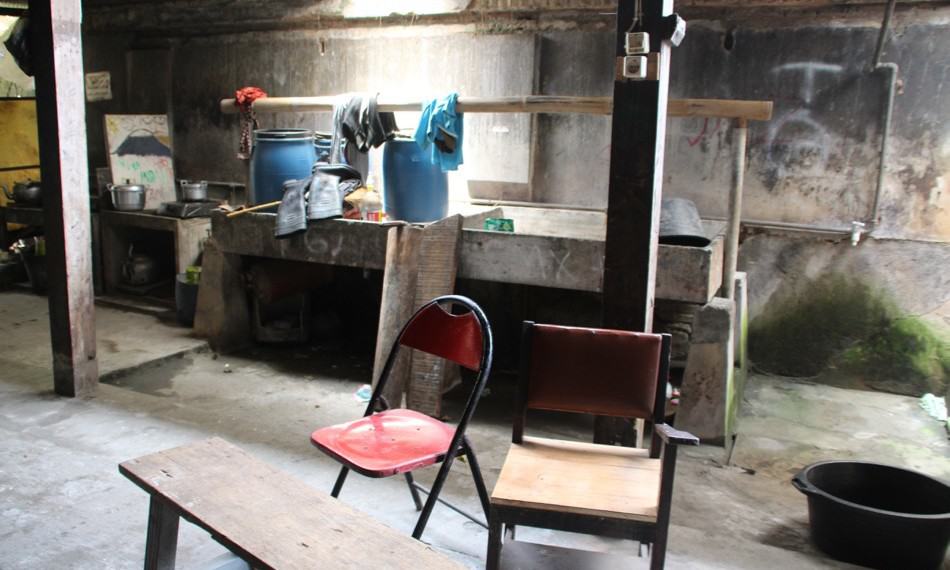 Funny thing is, I enjoy, for moments of time in my life to walk around places like this. I am fascinated by the conditions, the conditions in which people work and live. It certainly makes me think about privilege and what chance it is to be born somewhere and into certain families.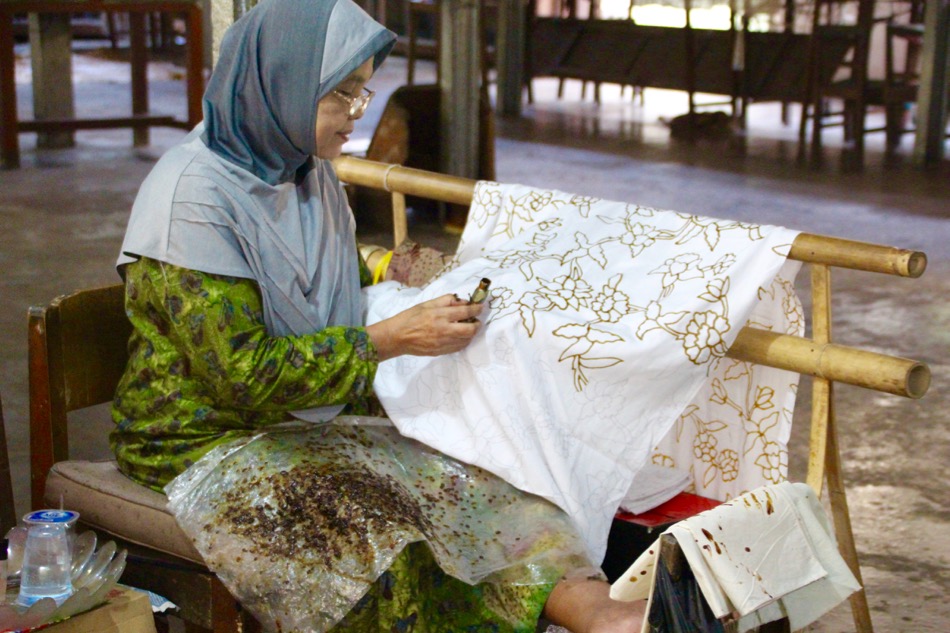 Where: Batik Plentong, Jalan Tirtodipuran 48, Yogyakarta, Indonesia
Founded by husband and wife, Djaelani Wignyosudarmo and Supartini Djaelani in 1950, where they preserve the traditional batik art form as a cultural heritage. Batik Plentong gives free guided tours of the batik process.
Where to stay in Indonesia
Where to Stay: Phoenix Hotel Yogyakarta by Sofitel, Jl Jenderal Sudirman, Yogyakarta, Indonesia
What: A glamorous 1918 hotel that has been refurbished to a 5-star facility.
I have been to a Batik art facility before in Malaysia, but this one here in Indonesia was not quite as upper crust: The Fabric of our Lives: Batik Art in Malaysia
Want to learn more about Indonesia?
An Off-Road Experience in Bandung, Malaysia – Dr. Cacinda Maloney
Trip of Wonders – Marc Nouss
Lovin' Lombok – Mike Shubic
Learning Traditional Games of Indonesia– Kelly Stilwell
Travel to Indonesia to learn the art of Batik. You will be mesmerized by this fascinating art form.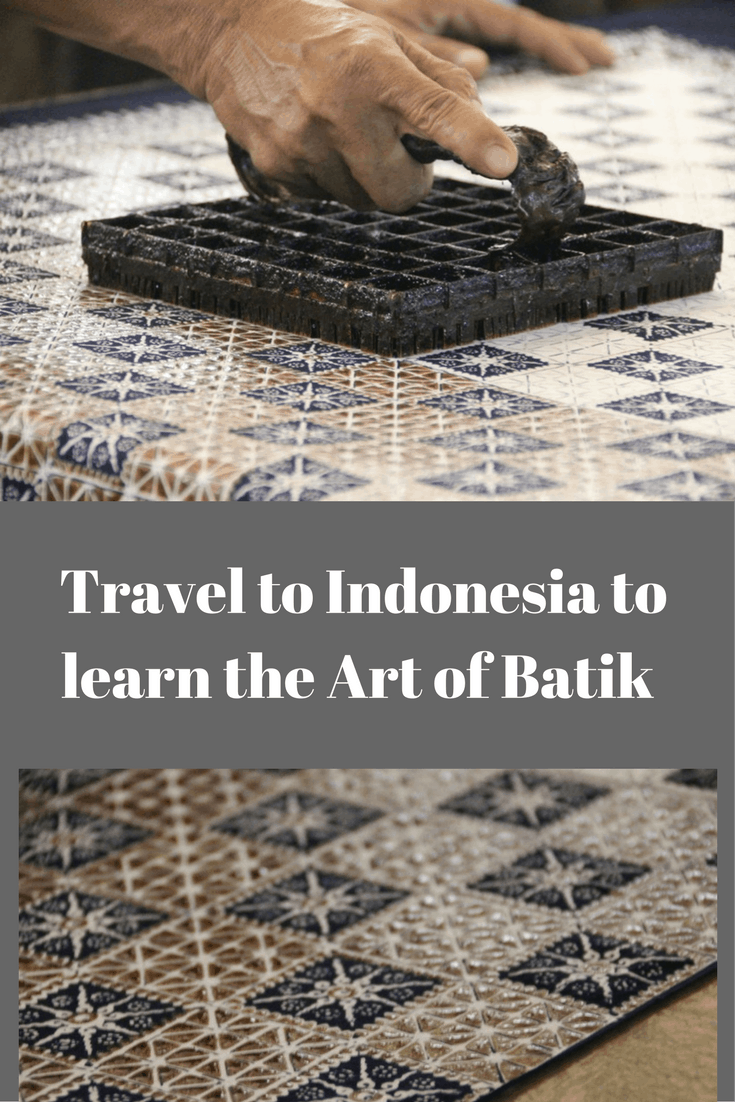 Disclosure: This trip was hosted by the Indonesian Tourism Board. The enjoyment I have gotten from this trip were all my own.