Batik Art in Malaysia: The Fabric of our Lives
My western mind always has a problem wrapping itself around things it cannot understand. This was a new concept for me and I was interested to find out what it was all about. Entering the studio, immediately I was enamored by the skill of the artisan in front of me. He has this instrument in his hand, holding it similar to a pencil, which later I would learn was known as a canting.
---
Malaysian Batik
A canting is a pen-like tool used to apply liquid hot wax onto a piece of fabric. He held it carefully as he appeared to draw on a huge, canvas-stretched piece of cloth. The pattern he was creating was stunning and I was surprised anyone could do it by freehand. The studio room grew quiet as he did his work and the crowds of people began to gather around him. I was quite stunned that this work was not by a machine. This type of textile art is known as Malaysian Batik art.
What is Malaysian Batik Art?
This art form, Malaysian Batik Art, is a technique by manually applying a wax-resistant coating to a fabric which then resists dye put on the fabric so that the colors won't run and wonderful patterns can be made. You have probably seen fabric like this hundreds of times and just never thought about how it was made.
"Where are we going?"
Jadi Batek Gallery
"Why are we going there?"
You will see, young grasshopper!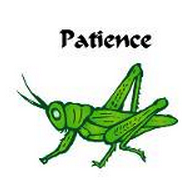 ---
Honestly, I don't think much about fabrics and patterns, but now I have great respect for how material or fabric is made. The colors, styles, and textures of the cloth we choose for our lives are akin to the choices that we create as a person. They help define who we are, what we like, and what style we are. Look around at your life, and you will see many different types of clothes and materials that you have chosen to represent you.
While in the studio, I got my own chance to make a Batik Art print. This was my blank canvas to paint.
I was fortunate to take this class, as this made me appreciate even more the skill the artisans have. We were given the choice of various design prints and it was my job to color or "dye" the print block. We were given various sized brushes to apply the paint. Little did I know what skill is involved in applying the ink to the fabric. You see, one thing that ink does is run. That's right, it runs all over the place and it is my job to keep it within the lines!
That comes with the skill of knowing the right amount of ink to put on the brush because once you apply it, it runs thru the cloth and typically stops at the wax border. However, too much ink, and it bleeds right across that wax and into the next section that you didn't want to be that color! It is kind of like painting one of those color-by-number patterns, but very carefully.
---
Songket means a hand-woven fabric in silk or cotton and intricately patterned with gold or silver threads that stand out against the background cloth to create a shimmering effect.
---
And since the day was about fabric, I thought this would be fitting that if you decide to go to the gallery, make sure you eat lunch at a restaurant that is nearby. The restaurant SongKet Restaurant is located nearby at 29 Jalan Yap Kwan Seng, Kuala Lumpur. They serve authentic Mayla cuisine. The gentleman owner could not have been nicer and he made sure that everything was cooked to perfection.
Where to find Batik in Kuala Lumpur:
Jadi Batek Gallery
Where: 30, Jalan Inai, Kuala Lumpur, Malaysia
What: It is one of the premier Batik galleries in Kuala Lumpur.
Why: Here you can see the artisans at work in their studio, take a batik painting class or visit their massive retail store.
Recommended Reading:
If you enjoyed this article about Malaysia, then you may also enjoy these articles I wrote:
The Banjaran Hotsprings Resort – Ipoh, Malaysia
Malaysia: The Golden Age of Shangri La
Disclosure: My trip to Malaysia was sponsored by Malaysia Tourism, Tourism Authority of Thailand, and Thai Airways.