Travel to Malaysia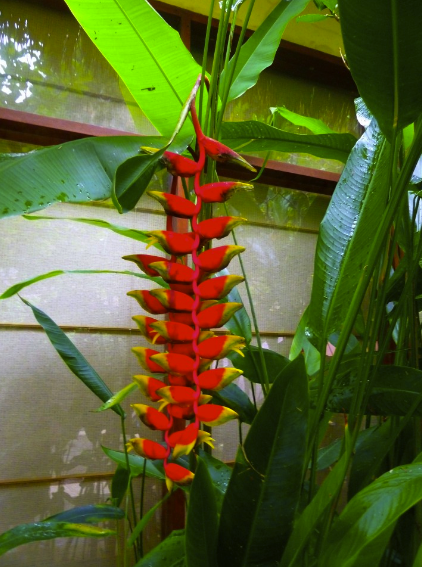 Port Dickson Attractions
This charming coastal town has everything from nature-based zoos and aquariums to historical monuments and lighthouses, as there are plenty of Port Dickson attractions to do. They also have many choices of hotels and resorts for you and your family to spend your holidays. Port Dickson, or fondly known as PD, is the pride of Negeri Sembilan region in Malaysia. It may not be on your radar, but it should be!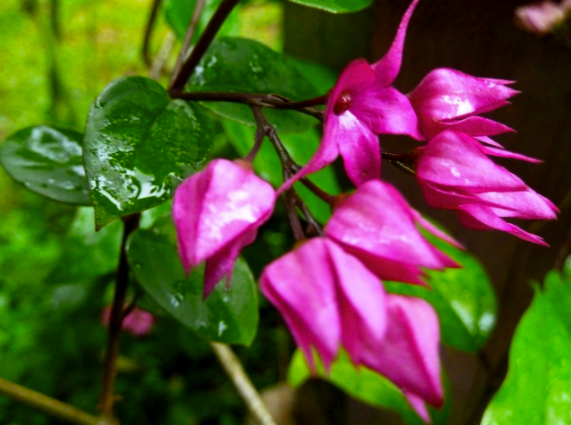 Port Dickson is located along the coast and is only about an hours drive from the capital city of Kuala Lumpur. Port Dickson has everything from three-star resorts to over the water chalets at good prices. It is an easy place for you to relax and unwind for a long weekend away from Kuala Lumpur or for a week on vacation! It is also very easy to book Port Dickson hotels on Traveloka, as it is easier to book these exotic and far away resorts on a local booking site than it is on websites in the United States. They have no booking fees and also give you the opportunity to compare and book different hotels and resorts.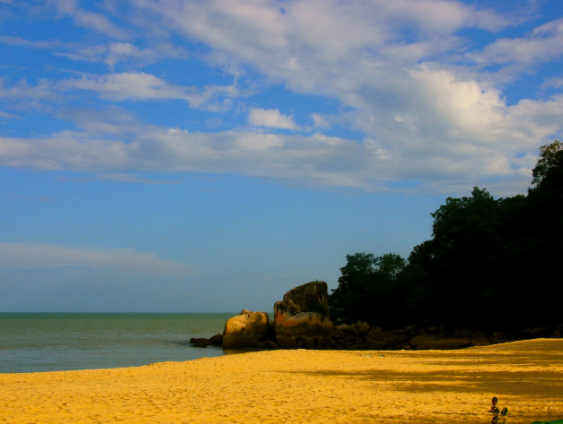 Port Dickson is a lovely town with beautiful beaches. The sun is usually shining and it is a great place to swim or lay out to tan, as well. It lies in the perfect location where it links the Indian and the Pacific Ocean in the Straits of Malacca. According to Wikipedia, it is also the shortest sea route between three of the world's most populous countries – India, China, and Indonesia.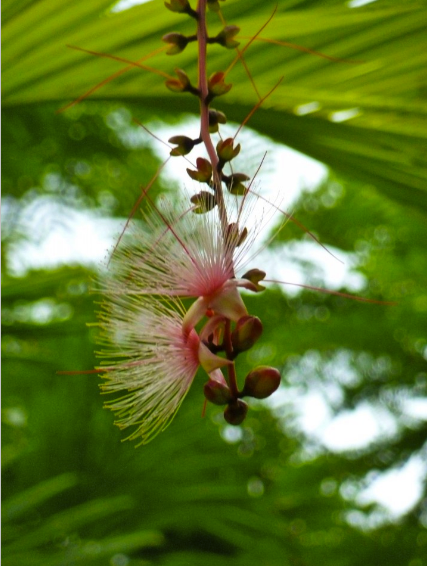 Port Dickson Attractions – 5 Fun Things To Do
So once you get here, after you relax in your bungalow, here is what you can do: 
Port Dickson Attractions:
Wan Loong Chinese Temple – Wan Loong is a peaceful and colorful temple on the main road in Port Dickson. It is very nice and worth a trip, as admission is free. They also have a garden and small pond where they have many turtles. Turtles are thought to bring good luck when you rub their shell to get a good fortune.
Alive 3D Art Gallery -This art gallery has 50 3D art murals that allow for you to be a part of the action. It is a fun visit with over 3 floors of artwork. It is located in Lukut, which is North of the Port Dickson area.
Army Museum – This museum has lots of different types of army vehicles, weapons, a steam engine, a few aircraft carriers and even a helicopter! It is divided into different sections, a Portuguese section, British and Japanese occupation section. They also have a short underground tunnel. The museum is mostly outside, so it can be hot. Also, it is a no-fee museum.
Cape Rachado -The cape was an area where a famous battle occurred in 1606 between the Dutch and the Portuguese armies. Primarily people visit it for its historical significance and during a visit you will see a forest and lighthouse. It is close to the Blue Lagoon or Tanjung Tuan Lighthouse. Built in the 16th century, this lighthouse was used to guide sailing vessels to Melaka. Cape Rachado is also the stopover for various species of migratory birds.
Beaches – One of the most popular things to do is to visit the beaches while you are here. They are low level or shallow water beaches that have very little surf and allow for easy entry.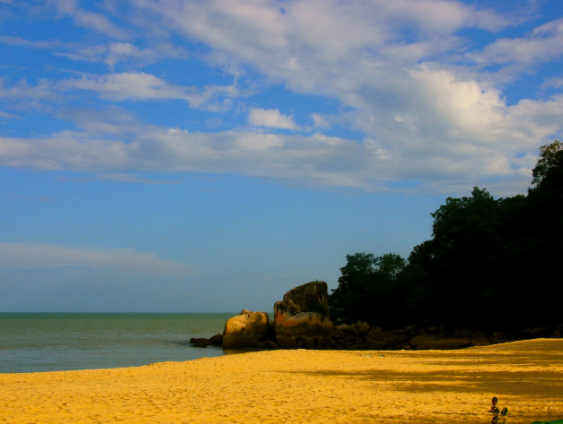 If you enjoyed this article about Malaysia, then you may also enjoy these article I wrote:
The Fabric of our Lives: Batik Art – Malaysia
The Banjaran Hotsprings Resort – Ipoh, Malaysia
Malaysia: The Golden Age of Shangri La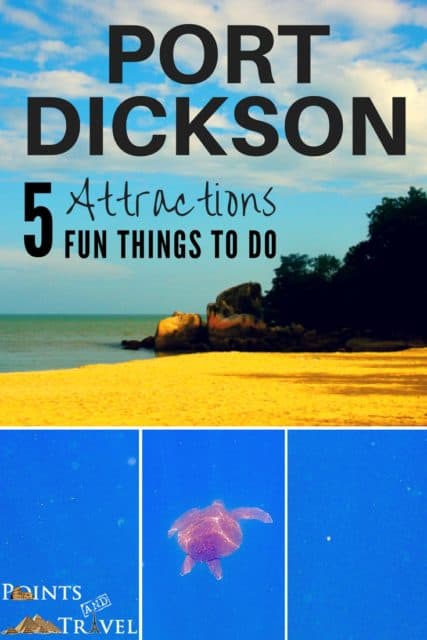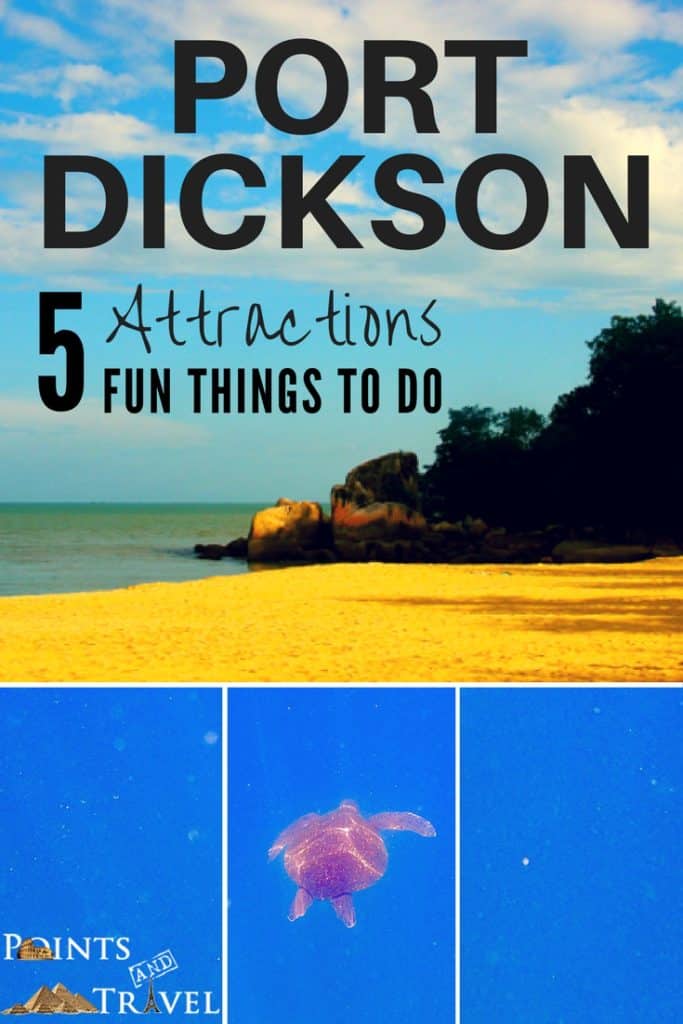 Disclosure:  The writer believes in full disclosure and wanted to let you know that this article is sponsored.