You can imagine the moment I received the email with an invitation for me to stay on a segment of the global cruise Holland America's Grand Asia and Pacific Voyage! As a travel writer, I was thrilled. As a traveler I was ecstatic! This global cruise started in San Diego and ended in San Diego 52 days later. I was to join them in Hong Kong. Because of my busy travel schedule, I had to depart back to my home in Cairns, Australia. I would have gladly stayed on to the very end if I had the time.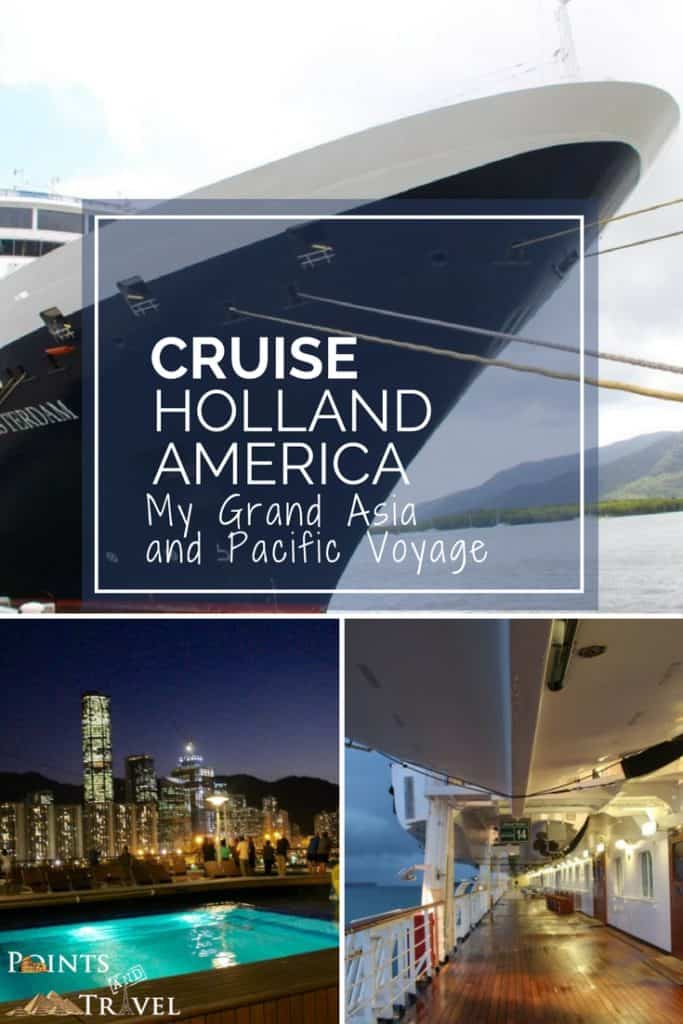 This article will reflect some information about Holland America and my voyage on the global cruise onboard MS Amsterdam.
Cruise Holland America: History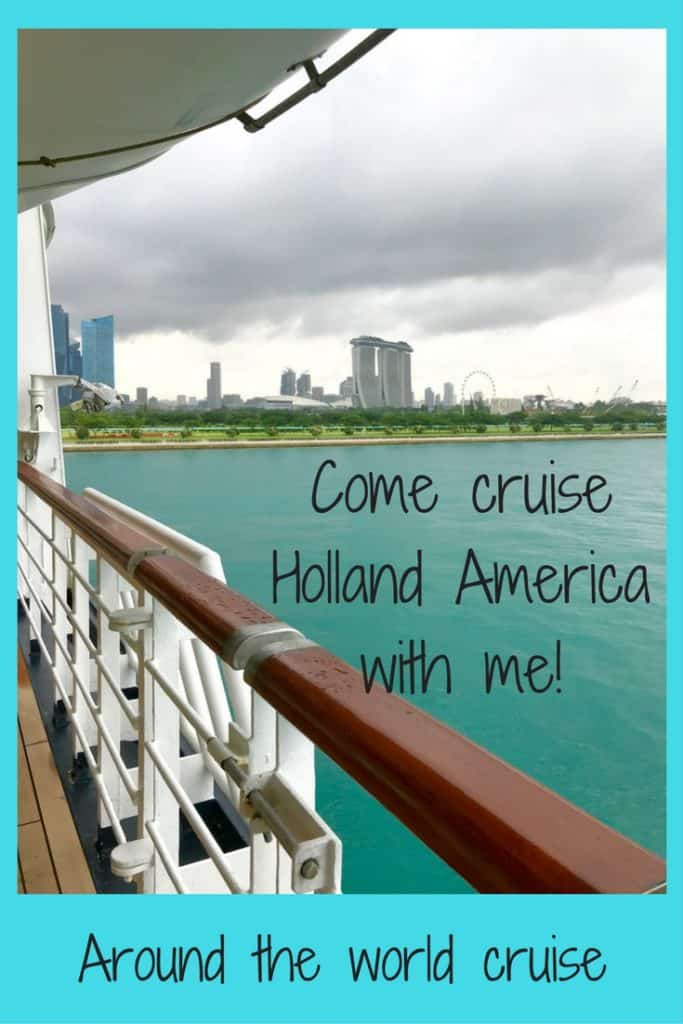 A little bit of history is needed to truly understand the Holland American experience. It helps to explain how they became the #1 choice of retired American citizens (in my humble opinion) of global cruises. Every cruise line has a demographic and this one knows exactly who its customers are! And obviously, not everyone has the time to take off from work for a global cruise. Although the guests tend to be retirees from the USA, guests of all ages and nationalities are welcome aboard the global cruise of MS Amsterdam. There are fun activities for everyone to enjoy during their stay.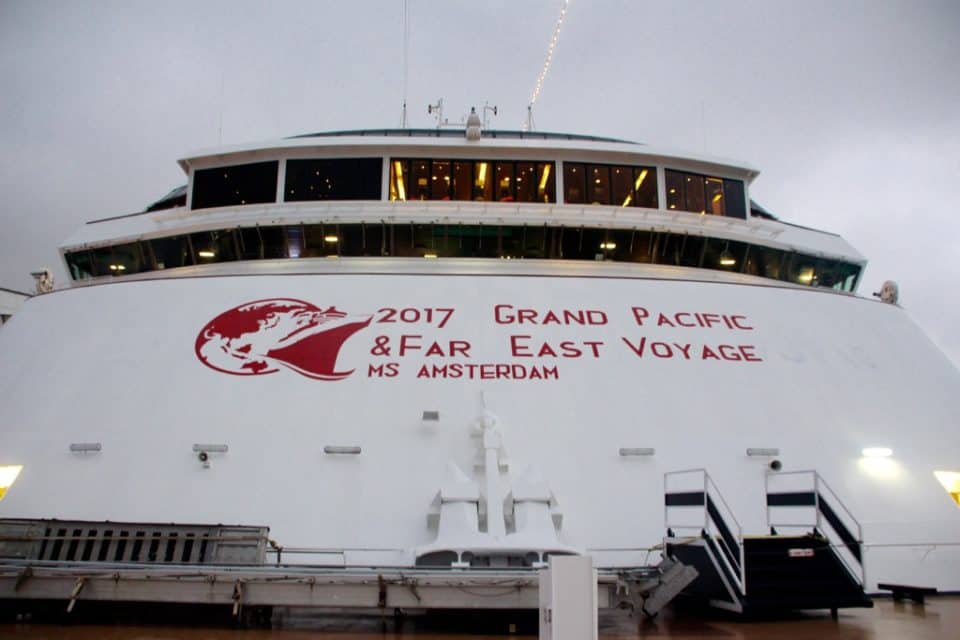 Holland America has been treating their guests with the utmost respect for cruises dating all the way back to 1873. Back then, this global cruise line was called the Netherlands-America Steamship Company. Over the years, Holland America has been in possession of more than 20 global cruise ships. Their sole purpose was to entertain guests from around the world. While this global cruise line originated in the Netherlands, they transferred to become a US-based company in Seattle, WA. Carnival Corporation then merged with Holland America in 1989.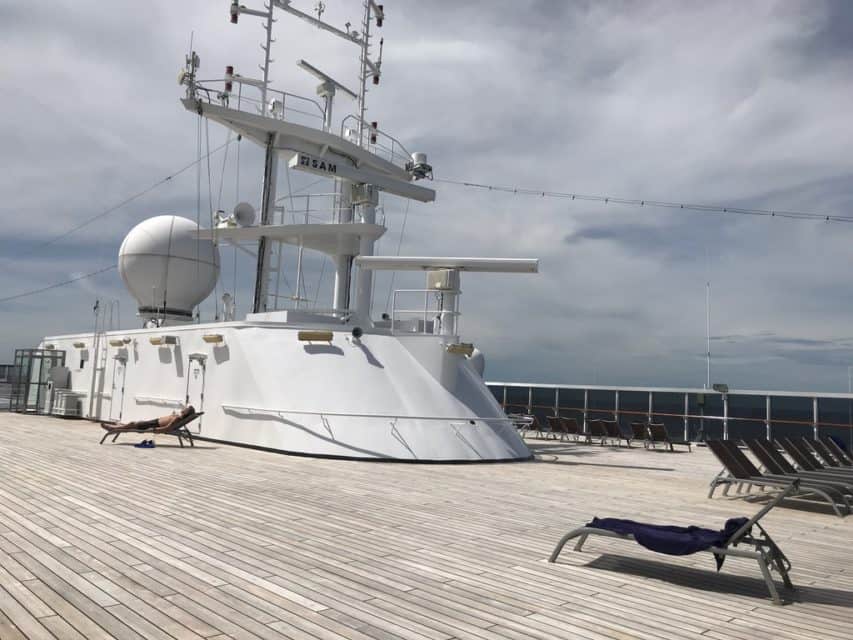 Cruise Holland America: What Direction do you want to go?
I was on the global cruise of MS Amsterdam. MS Amsterdam is one of the many cruise ships that Holland America owns. It is named after the city of Amsterdam, which is the capital of the Netherlands. She is the fourth and last ship of the Rotterdam class (R class), which includes MS Rotterdam, MS Volendam, and MS Zaandam. (per wiki). The global cruise MS Amsterdam has been in service since 2000.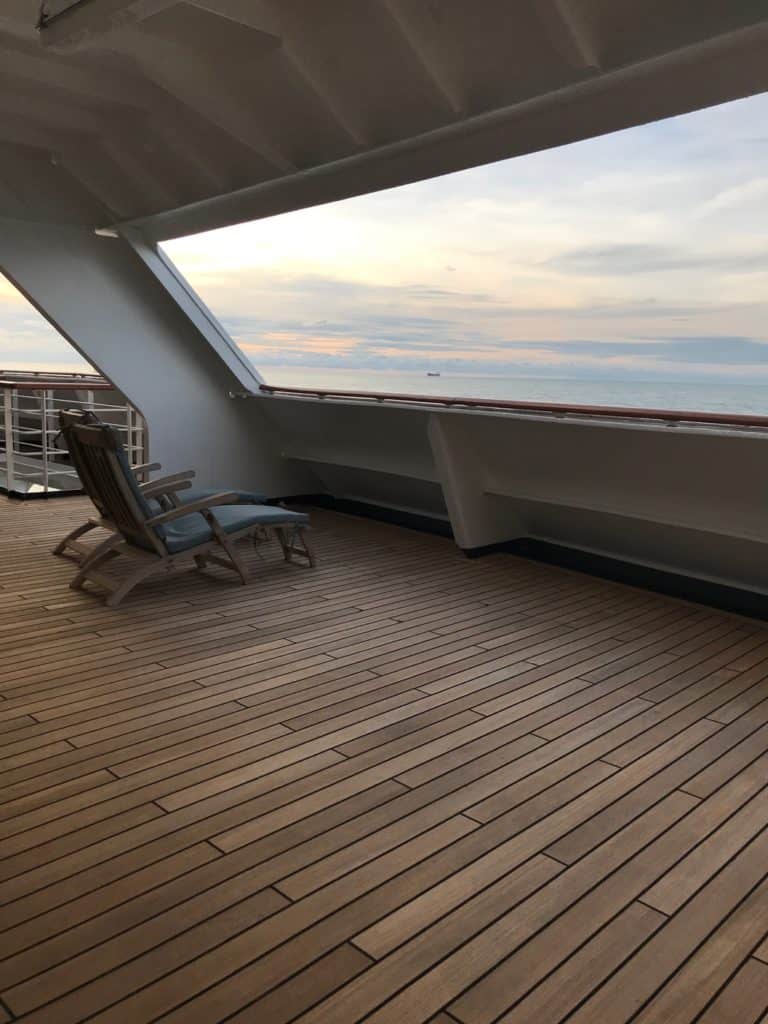 During the summer, the MS Amsterdam sails around Alaska; during the winter, the ship makes global cruises around Asia, Australia, New Zealand, and the South Pacific. She also sails an around-the-world doing the grand voyages from Fort Lauderdale, Florida, and from San Diego, California. I joined the global cruise that was already in progress in Hong Kong.
Some of the ports that I was able to experience were: Hong Kong, China, Ho Chi Minh City, Vietnam, Singapore, Singapore, Komodo Island, and Bali, Indonesia, and Cairns, Australia. There were many stops before I arrived and after I got off this ship which originated and ended in San Diego, California.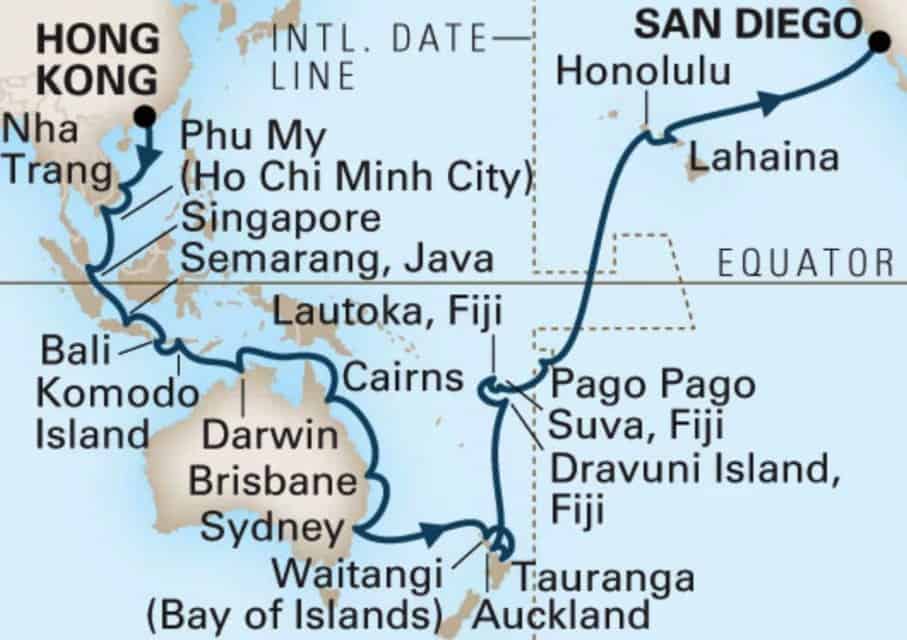 Cruise Holland America: The Numbers
This cruise ship has the capacity to hold 1,380 passengers and 650 crew members with 958 cabins. Which, if you think about the ratio of workers to guests on board, it is fantastic! Oh, and the global cruise MS Amsterdam has 12 decks and is 777 feet in length and has a maximum speed of 24 knots. This is for those of you who just want to know how big it is and how fast it truly goes! It cost $400 million to make.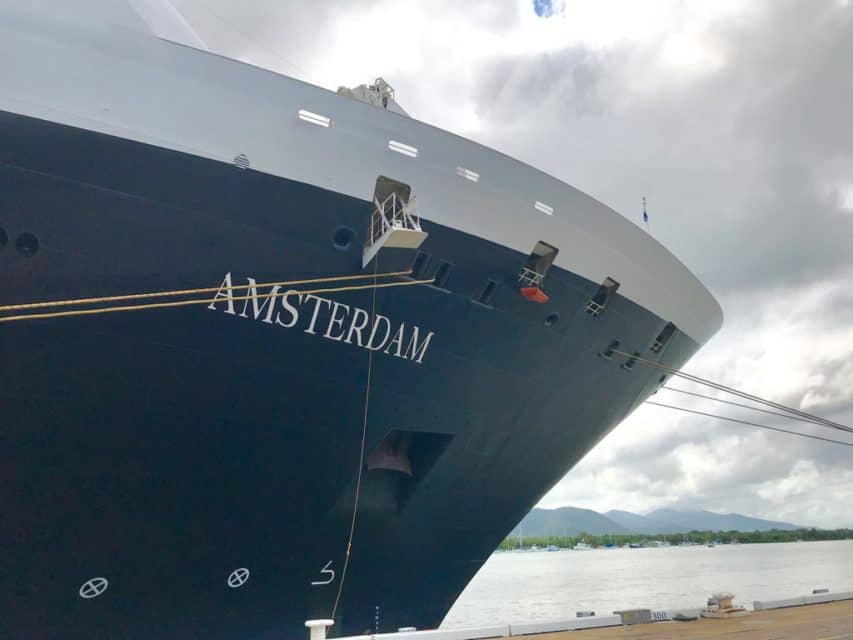 Cruise Holland America: My Experience
Going on a global cruise on any of the Holland America cruise ships would be an absolute joy. My journey on MS Amsterdam to join the Grand Asia and Pacific Voyage was the icing on the cake! I believe that the Holland America Cruise Line operates MS Amsterdam with great integrity and honor. The training of the staff alone is absolutely incredible. Guests will certainly feel like they have received an awesome deal when booking the cruise Holland America MS Amsterdam. I spoke to many of the ship's passengers who felt this was a deal of a lifetime.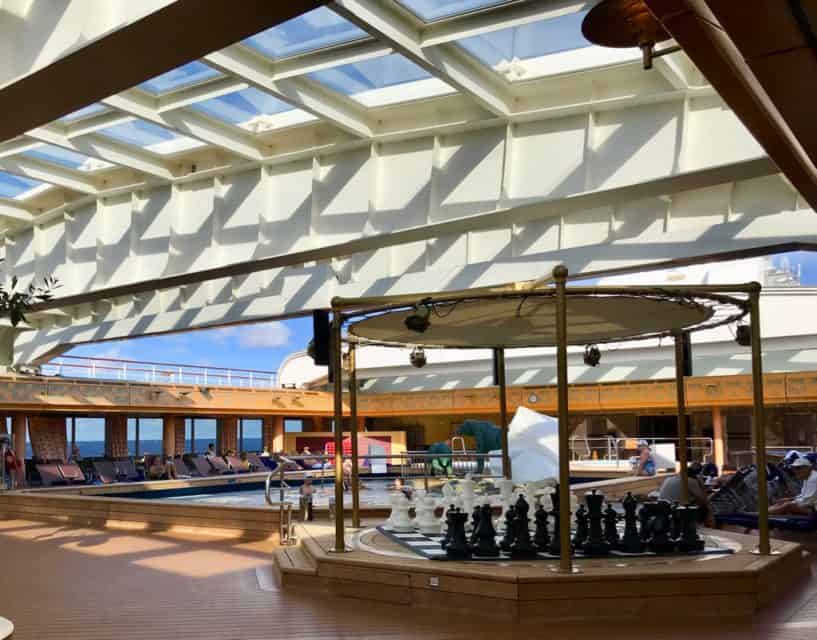 The cruise line's website is easy to manage when you are ready to book. You can find a lot of information you may need there. Their offerings are quite extensive. Also, remember that I did not complete the entire cruise, so depending on the port of entry, the cruise ship directors will help you go through an easy check-in in the unusual port entry places. Overall, my check-in ran smoothly and I found my luggage in my room almost immediately after I arrived.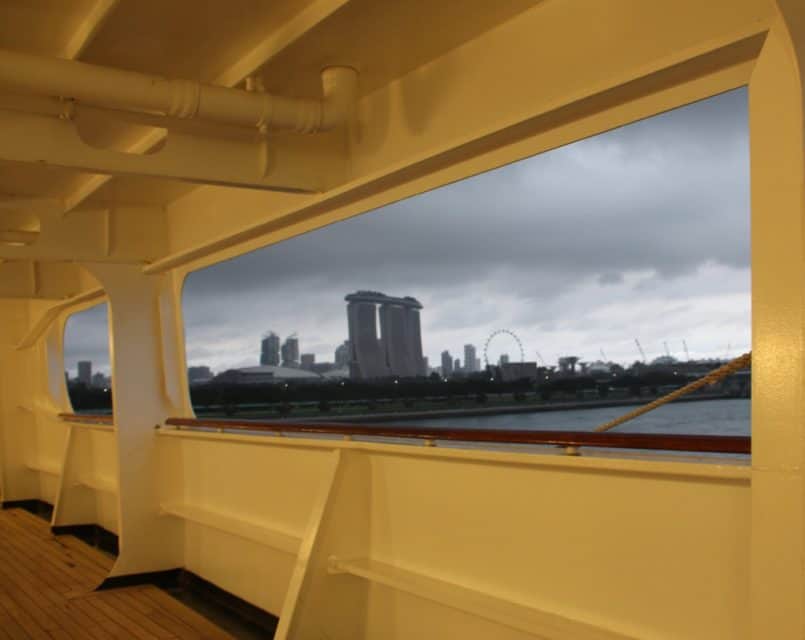 Cruise Holland America: Packing
A global cruise can be an awesome way to see the world, meet other travelers, go on excursions, and rest and relax. But the best part is that you do it all without having to pack and unpack in each country. Which in my opinion is one of the beauties of cruising! I love that about any cruise voyage, including river cruises. I have done plenty of those in Europe and it makes it so much easier. The scenery outside your room changes daily but you only have to unpack once!
Cruise Holland America: Rooms and Amenities
The global cruise MS Amsterdam offers interior rooms, ocean-view rooms, verandah, Signature Suites, Neptune Suites, and Pinnacle Suites for a total of 958 cabins. I had an outside ocean-view stateroom, one of six main types of rooms onboard the global cruise MS Amsterdam. Below my room type is the interior room. All other room types were superior to my room. All rooms and suites are fully-equipped with on-demand movies, multi-channel music programs, mini-bar, mini-safe, data port, and a telephone. Wi-Fi is available upon request, but there is an additional cost for Wi-Fi use. Also, if a guest needs a wheelchair accessible room or suite, the global cruise MS Amsterdam staff tries their best to accommodate them.
Interior, Ocean-view, and Verandah Rooms
The interior, ocean-view, and verandah rooms include 2 twin beds that can convert to a queen-size bed. The mattress is by Sealy, which as a Chiropractor in my previous life, I appreciate. The massage showerheads in the private bathrooms offer optimal water pressure. Almost better than I get at home! These rooms also include the following: hairdryers, mirrors, shampoo, lotions, soap, ice bucket, a turndown service, Flat-panel TV, and a DVD player. The ocean-view rooms are slightly larger. They have a view of the stunning ocean to greet guests during their stay.
Signature Suites
The Signature suite rooms have 2 twin beds that may be converted into a queen-size bed. This room is fully equipped with a dual sink vanity, a whirlpool bath and shower, a sitting area, a sofa bed, and a private verandah. Fresh flowers are delivered to this room every day. They also can enjoy a complimentary DVD Library while relaxing in their suites.
Neptune and Pinnacle Suites
The Neptune and Pinnacle Suites are roughly 500-1,150 sq. ft. They include the same features as the Signature suite plus more. Some of the other amenities include the following: complimentary mimosas with breakfast, a coffee and espresso machine, Bose SoundLink Bluetooth Speakers, a desk/workspace area, a personal concierge service, laundry, pressing, and dry-cleaning services, priority boarding, priority dining, and daily breakfast service.
Cruise Holland America: Dining Options
The Holland America MS Amsterdam offers several dining options for its guests to choose from. Guests can choose from eating in the Lido Market, the casual poolside Dive-In, La Fontaine Dining, the upscale Pinnacle Grill, and the Italian Canaletto.
The Lido Market
The Lido Market is where I found most people for breakfast, lunch, and dinner for quick dining options. This is the casual buffet-style dining area on Deck 7. Daily for breakfast they had the traditional American fare. They even offered healthy options of yogurts, granola, and fruit. Daily for lunch, they had a huge selection of everything from baked chicken and fish to sushi to sandwiches. This dining option is included in the price of the reservation.
Those looking to grab tasty burgers, hot dogs, or quick tacos, then this is the place for you. It is poolside and very convenient. This dining option is included in the price of the reservation.
The La Fontaine Dining Room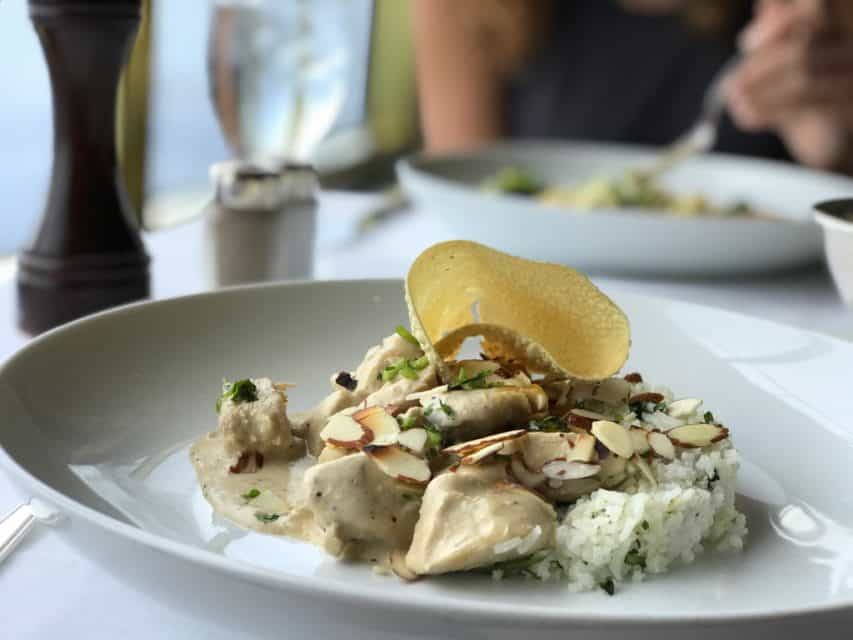 The La Fontaine Dining Room is an elegant place for guests to enjoy their breakfast, lunch, or dinner while aboard the MS Westerdam. This is a table-service restaurant where the chefs prepare all meals fresh.
I can't begin to tell you how AMAZING the food was here on a daily basis!
There are vegetarian, gluten-free, and allergy-free meals available upon request. It is located at the aft of the ship on Decks 3 & 4. This can be reserved seating or free-seating times, depending on which deck you want to dine on. This dining option is included in the price of the reservation.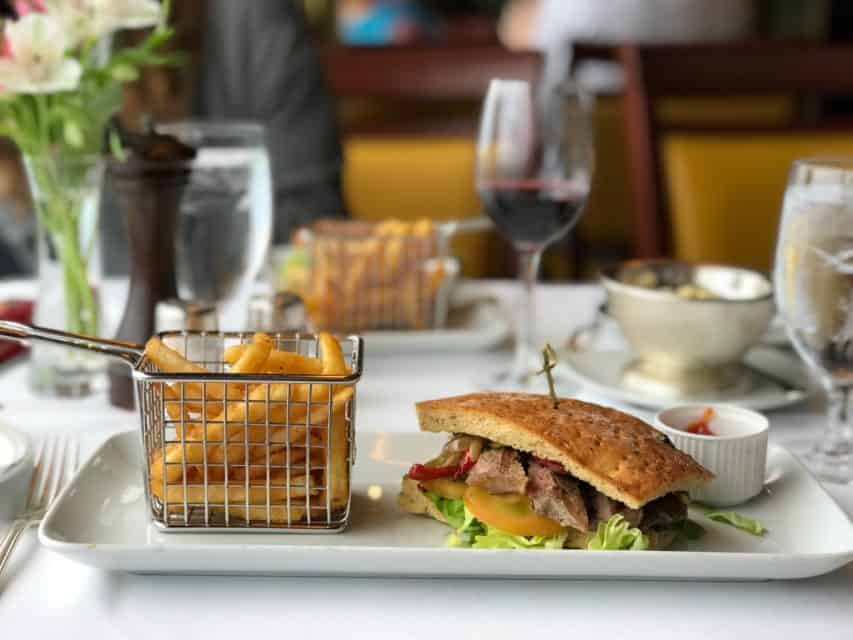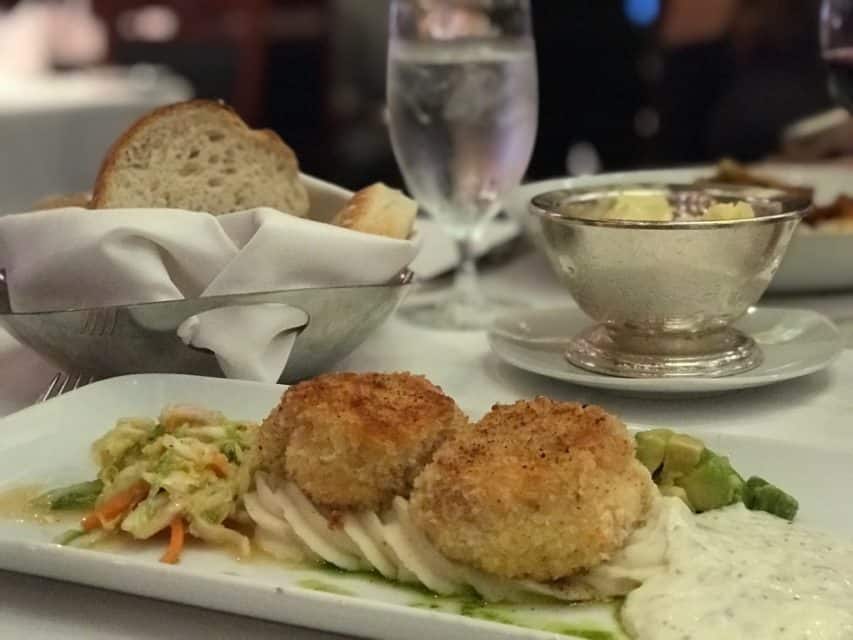 Additional Cost Restaurants:
The Pinnacle Grill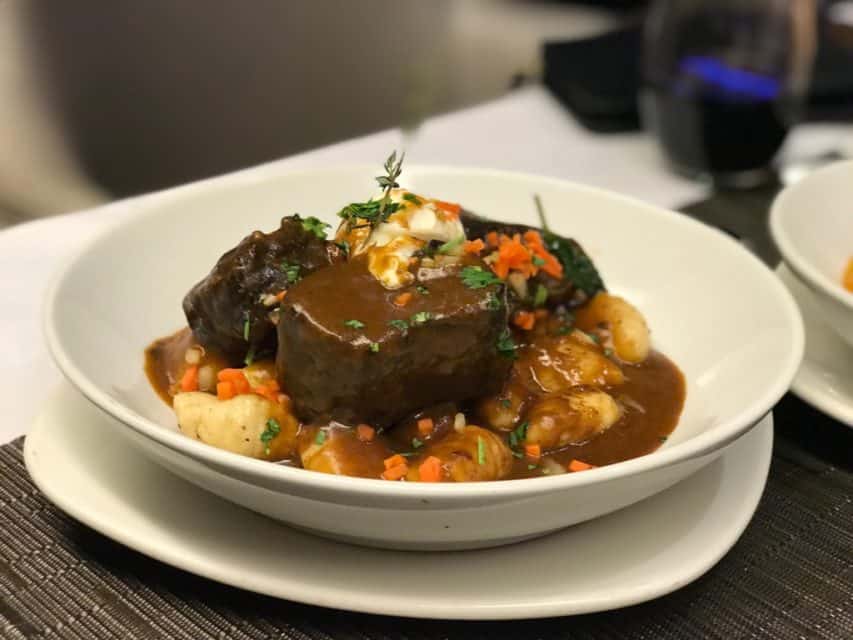 The Pinnacle Grill combines the rustic food of the US Pacific with delicious wine selections from around the world. Of course, this was the highlight of my dining experience, as I spent my birthday in this restaurant. This is the fine dining restaurant choice that focuses on grilled dishes including a range of steak options, as well as fish. They also have an excellent wine sommelier and wine selection. The price is not included in the reservation and is $35 per person. This can also be delivered to your room for a $15 charge for a filet mignon and I can tell you, it was worth every penny!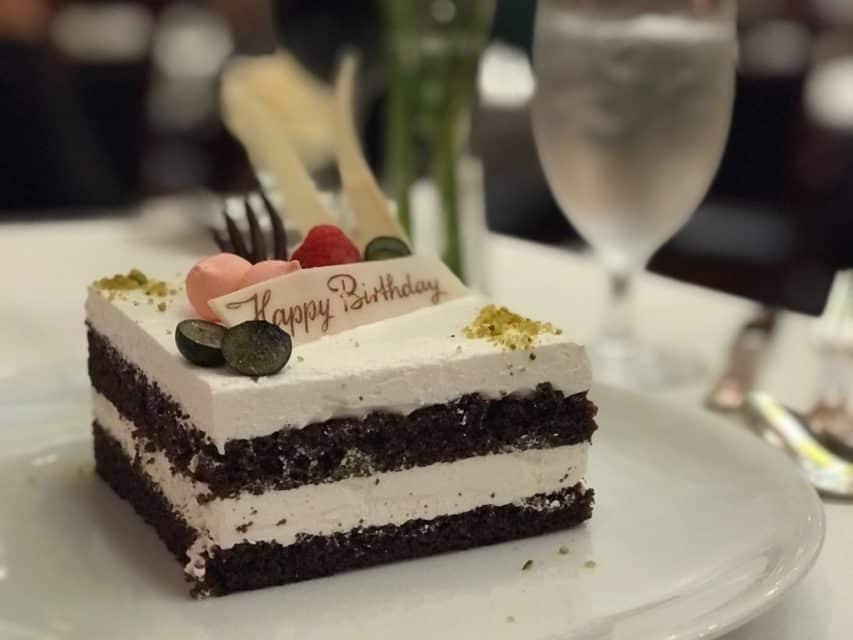 Canaletto
If you are looking to add some Italian spice to your vacation, then eating at the Canaletto is the perfect place to start. It has an Italian "sharing" menu and is a great break from traditional daily dining at the buffet. At only $15 per person, guests can enjoy the savory Italian pasta dishes such as spaghetti and shrimp-ravioli.
Cruise Holland America: Learn To Cook
America's Test Kitchen
One of the coolest parts of the dining options is that guests can get a first-hand look at America's Test Kitchen. This live cooking show takes a hands-on approach to cooking and new recipes can be shared with any guest that participates. This show is a partnership with the TV show. While in the audience, you can actually watch the chefs perform live demonstrations of how to create various dishes. And yes, of course, they will give you a handout with the printed recipes!
Cruise Holland America: Onboard Activities
Cruising the open seas on the global cruise MS Amsterdam can be one of the most exciting and liberating things that one can do. While onboard the global cruise MS Amsterdam, guests have plenty of activities to choose from to keep them occupied and to have fun. Some of the activities offered are America's Test Kitchen, Greenhouse Spa, and Salon,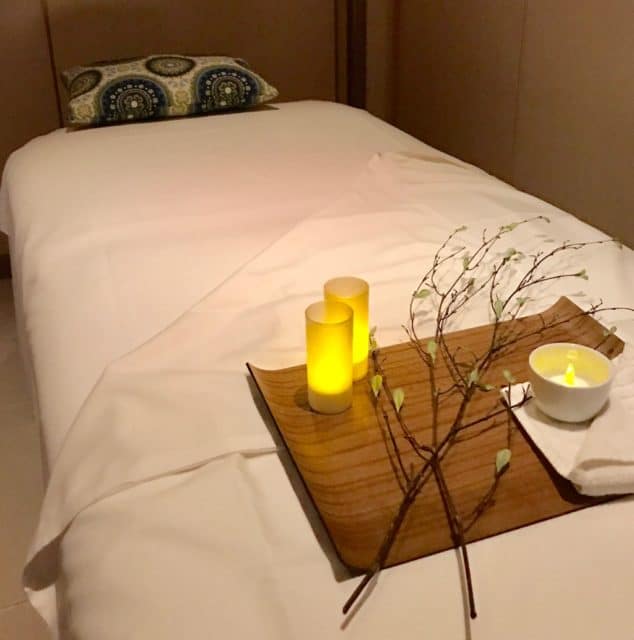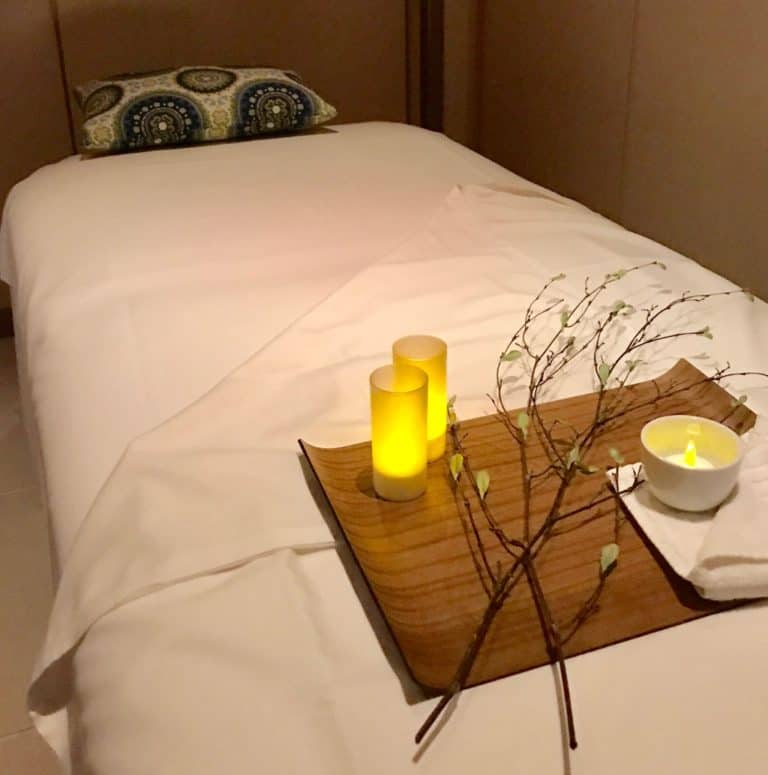 two swimming pools,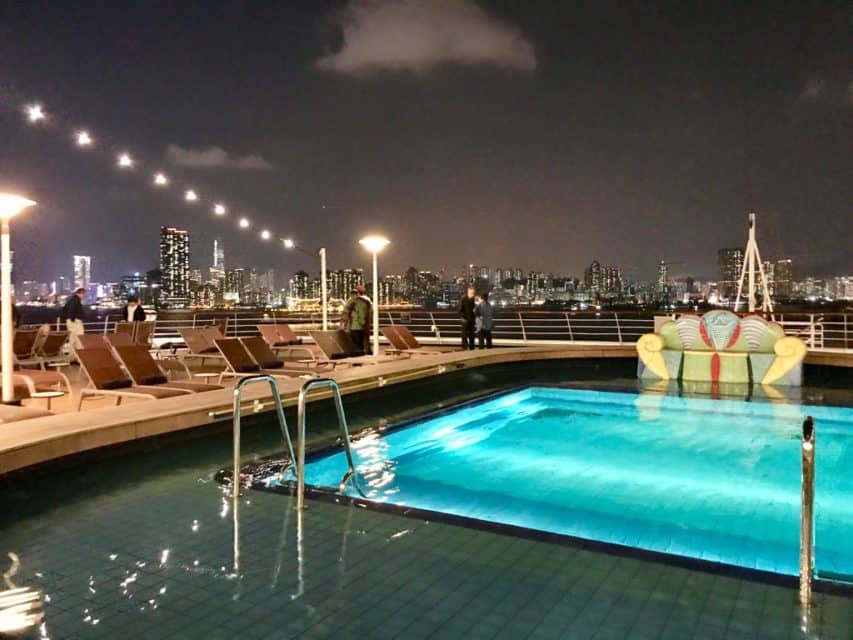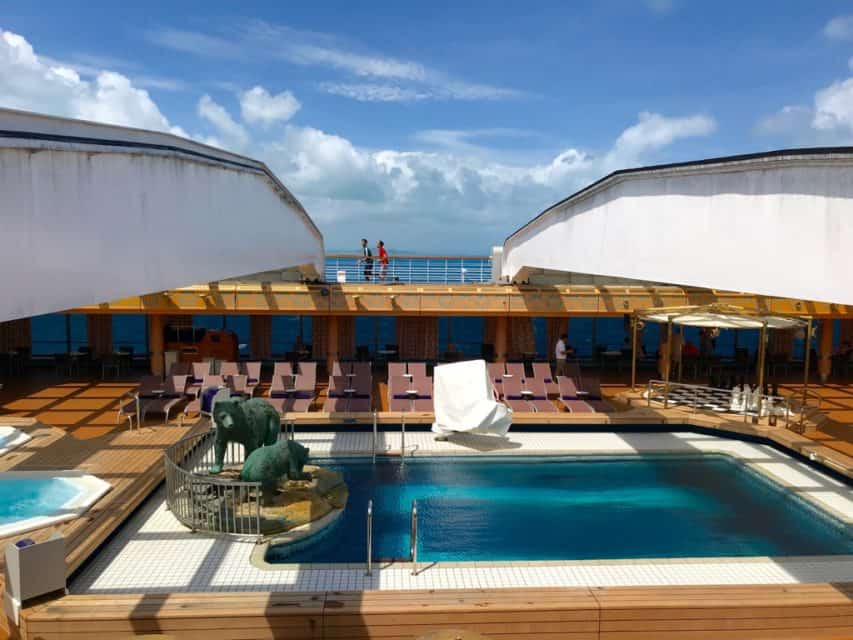 Club HAL and the Loft, Digital Workshop, Rijksmuseum at Sea, basketball and volleyball courts, BBC Earth Experiences, a fitness center, a casino, and shops.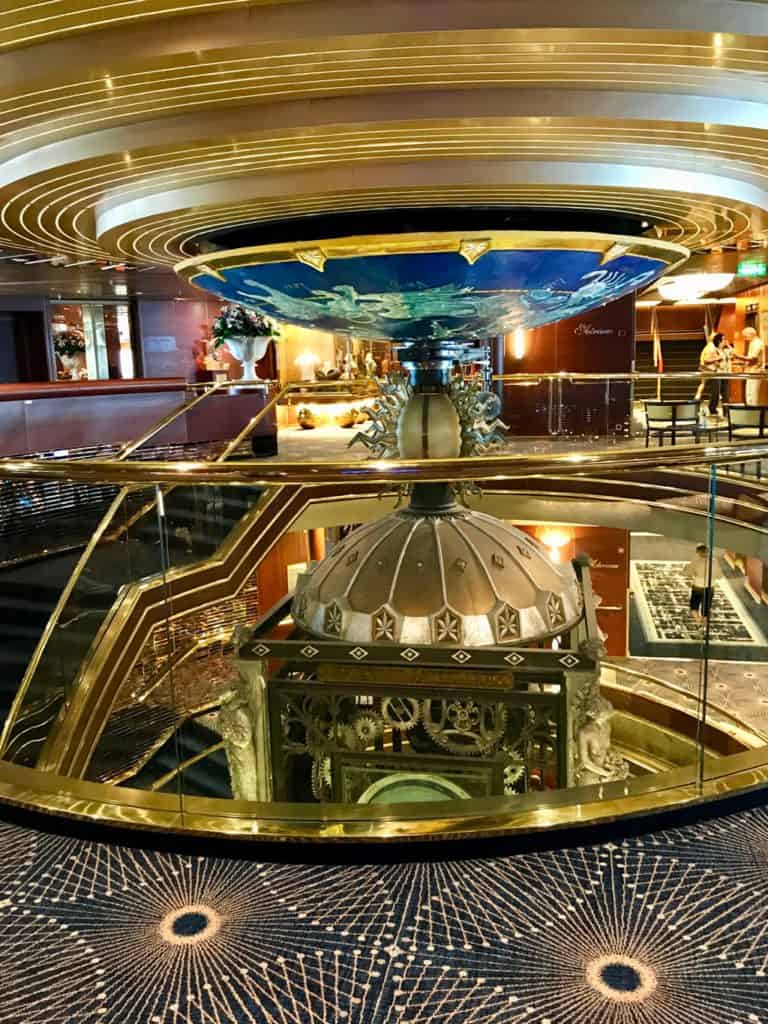 Greenhouse Spa and Salon and fitness center
Guests who are looking to find a peaceful way to spend their vacation will relish in the Greenhouse Spa and Salon. Guests are treated to spa rituals, facial treatments, massages, manicures, pedicures, body, and hair treatments at this spa. Located near the spa and salon, guests can indulge in the fitness center that overlooks the open waters. Classes such as yoga and indoor cycling are available as well as weight machines. There is nothing more relaxing than getting in a good workout or massage during your stay on the global cruise MS Amsterdam.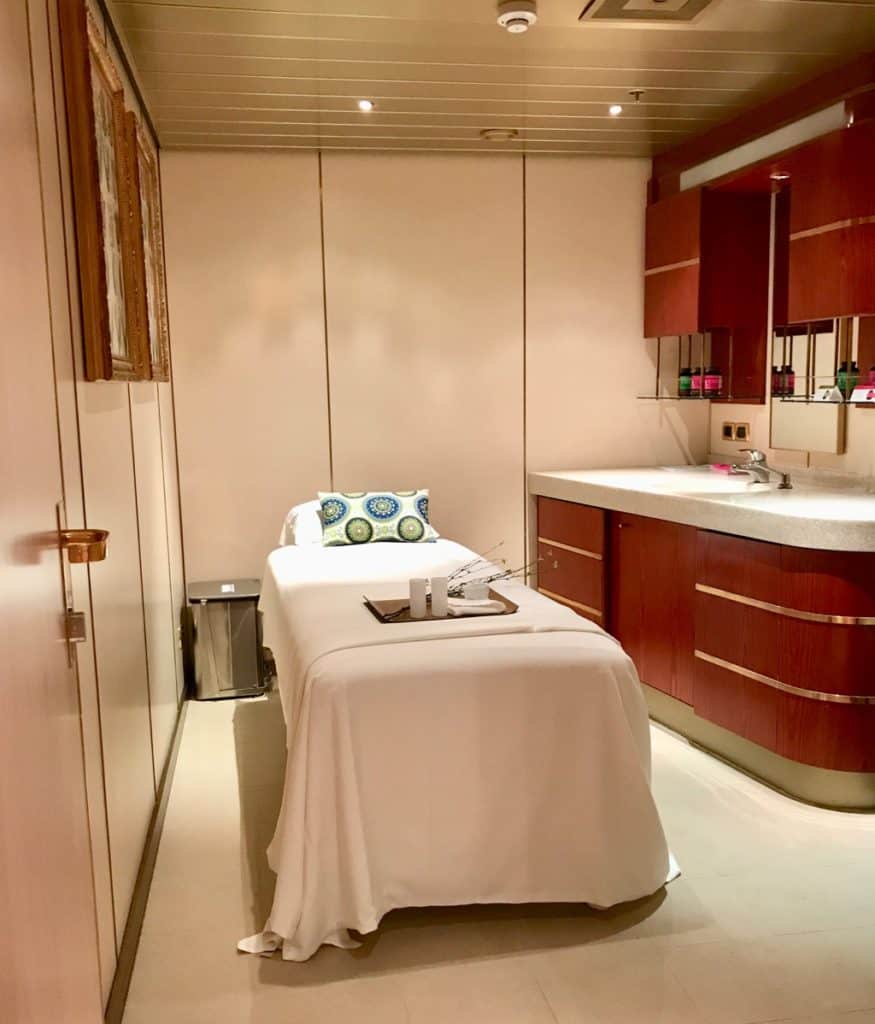 Movie Theater
MS Amsterdam offers a complimentary movie theater onboard. Guests can view films on the big screen or in the privacy of their stateroom with the DVD library. When staying in the movie theater, complimentary popcorn is offered and there is nothing tastier than buttery popcorn when watching a movie.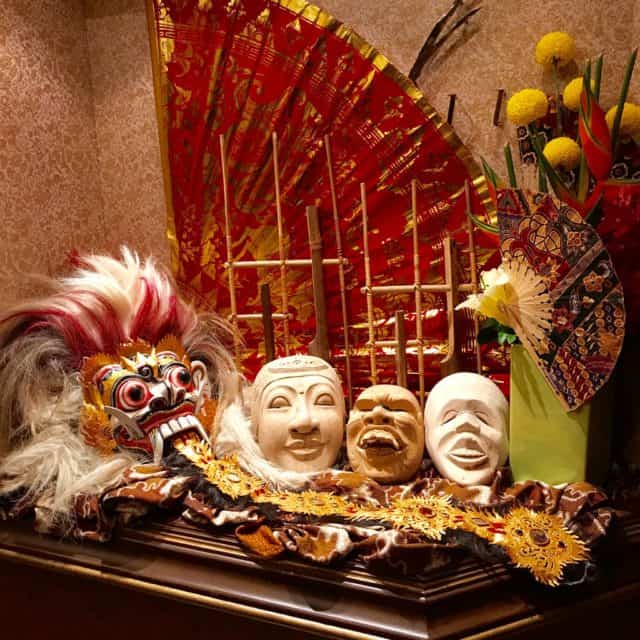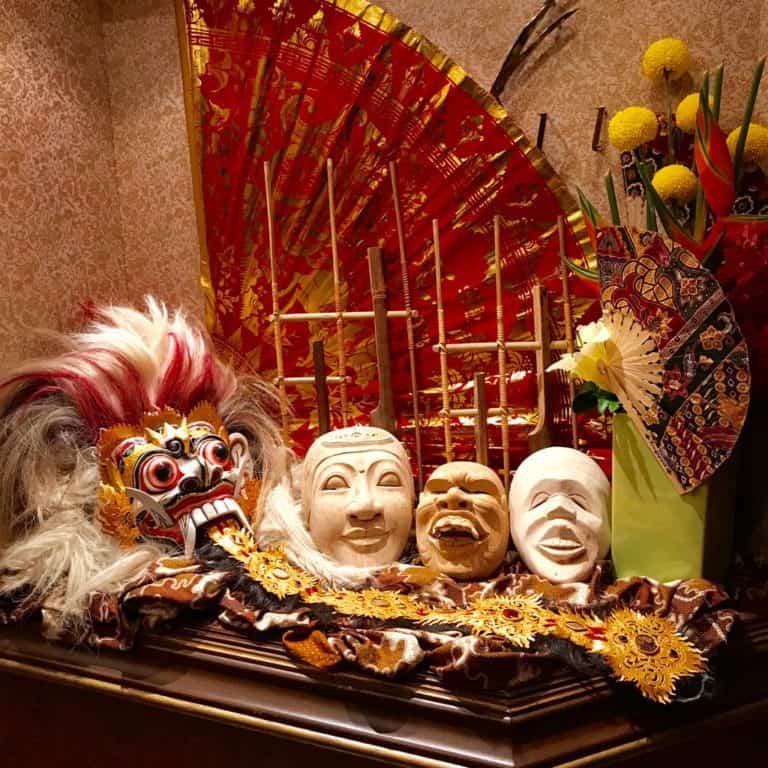 Casino
For guests who enjoy the gambling life (or least want to try to win some extra cash), the global cruise MS Amsterdam offers a full-service casino. Guests can slide their money into the slot machines or take their chances at a blackjack table. As a beginner, I do want to mention I won money at the slots!
Live Music
The Queen's Lounge is a lounge and culinary arts center that attracts guests to the live bands, comedy shows, and classes. For guests who are looking to unwind from their hectic lives or busy schedules, MS Amsterdam has a great selection lounge bars to choose from. Guests can enjoy cocktails and music while lounging at the Crow's Nest, Explorer's Lounge, Ocean Bar, Gallery Bar, Piano Bar, Lido, and Seaview Bar.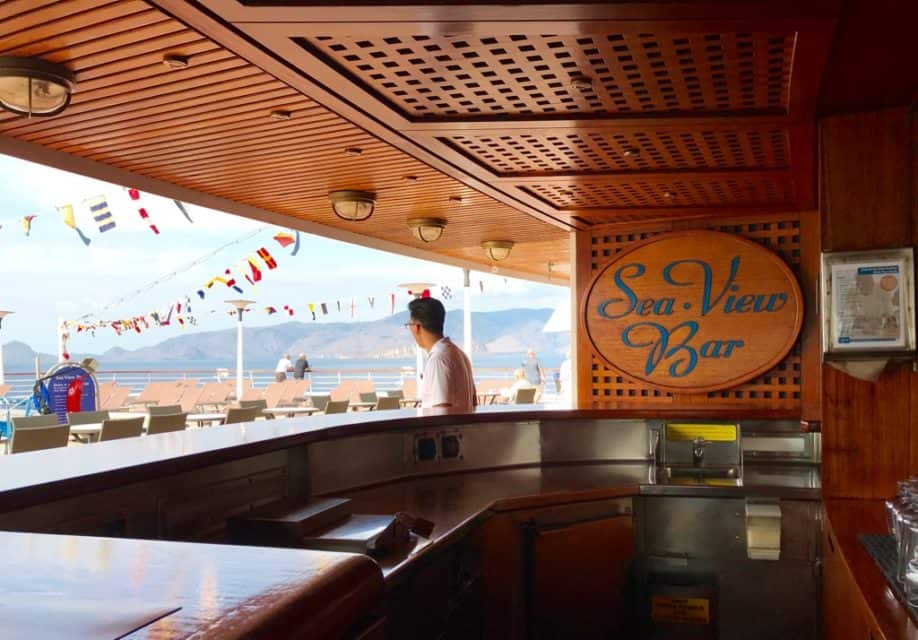 The week I was there they had a piano man who played hits from different genres of music almost every night and he was really good!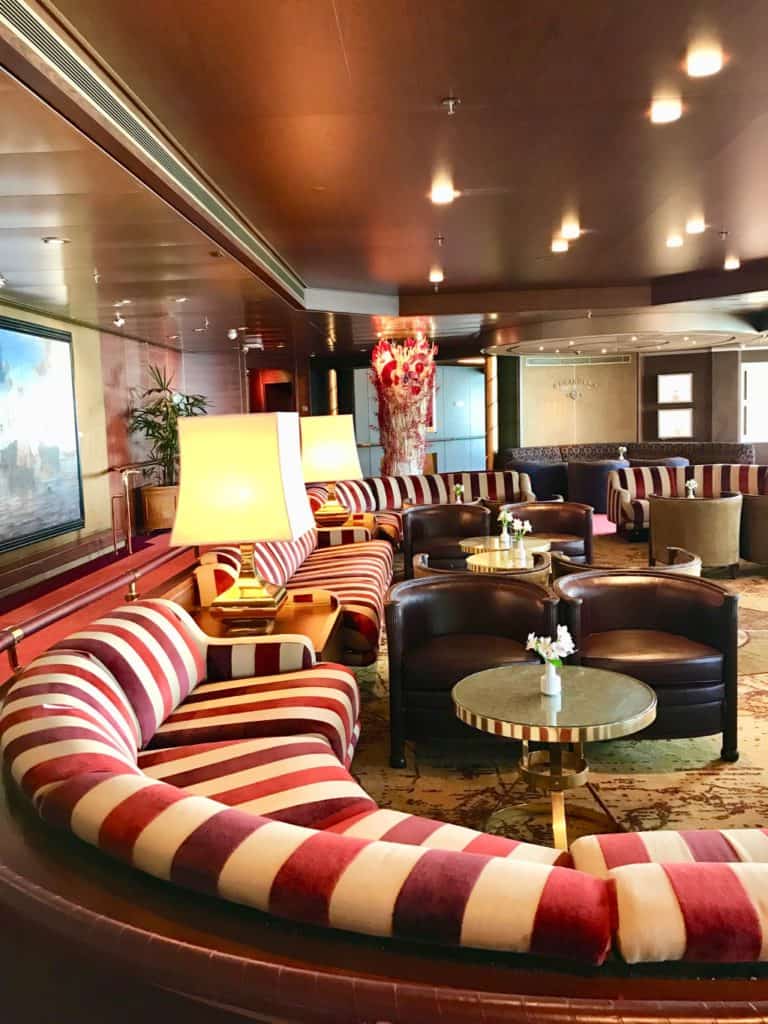 Club HAL for kids
For parents who crave some alone time with their partner, children from ages 3 to 17 can be dropped off at Club HAL. The programs offered to children are the Kids' Program from ages 3-6, the Tweens Program from ages 7-12, and the Teens Program from ages 13-17. Your kids will enjoy the fun activities designated by the club during their stay. Children need to be registered by a parent or guardian when entering or leaving the club. There is properly trained staff for any children that have special needs and deserves a little extra attention.
Cruise Holland America: Shore Excursions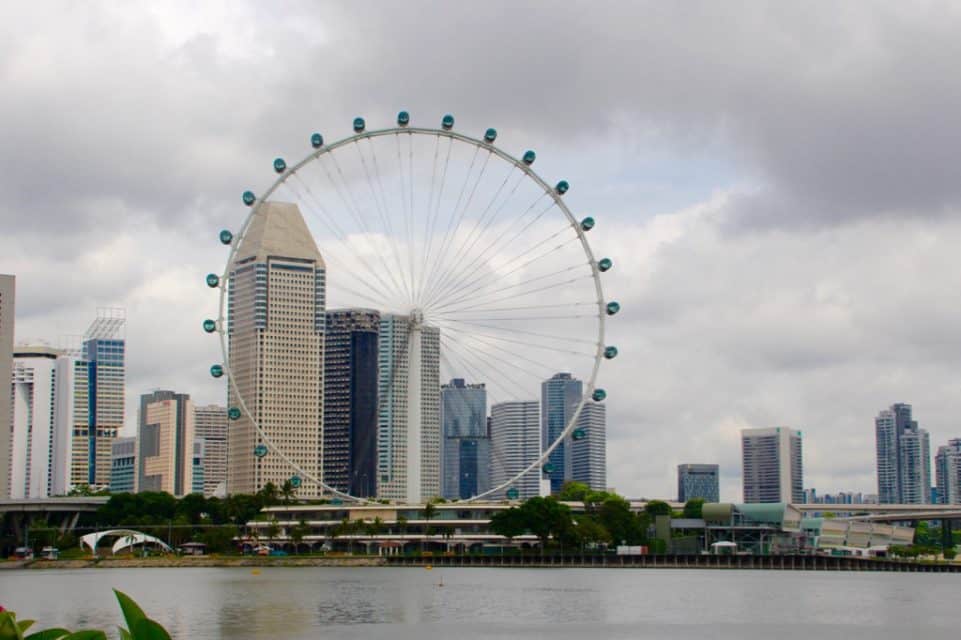 Shore Excursions are always a fun adventure for guests to get off the cruise and stretch out their legs on land. Booking shore excursions can be done prior to the departure of the cruise ship or while onboard. Prices for the excursions can vary depending on the destination and activity. MS Amsterdam offers personalized tours with help of the EXC Tours, which will guarantee you don't miss the departure time of the cruise ship!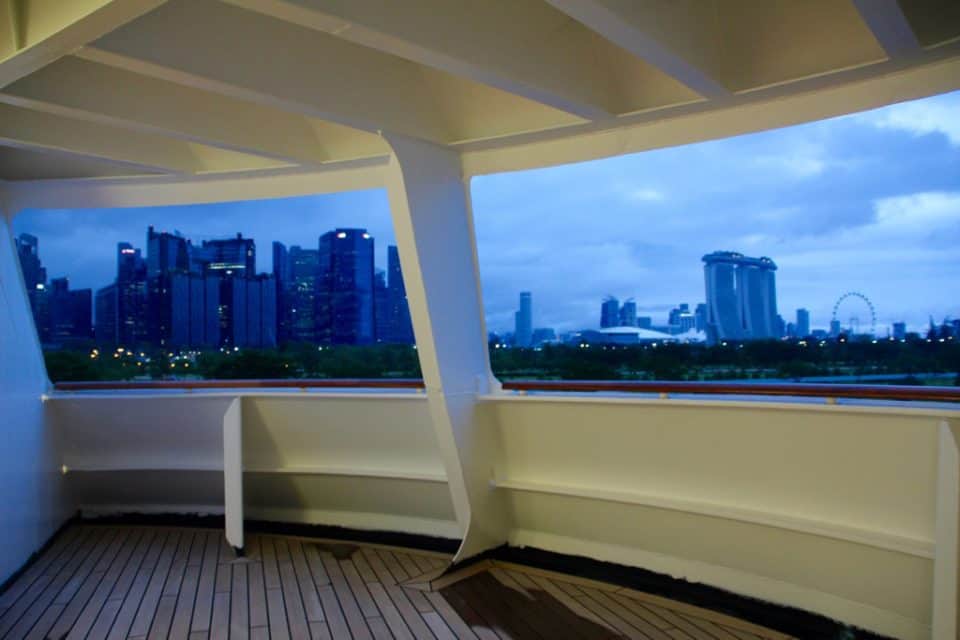 Cruise Holland America: My Shore Excursions
I can't even begin to tell you about every excursion I took, but when I write about them, I will link them back to this article. I had a chance to write about three port cities in Asia that are not to miss here.
Check out my Instagram photos I posted while I was on the trip:
These are the excursions I chose:
Hong Kong, China Highlights
Ba Ria, Vietnam: A local life experience
Best of Singapore, Singapore
Garden's By the Bay & Marina Sands Bay Observatory Deck, Singapore
Tlogo Agro, Vietnam Highlands
Komodo Island Trek, Indonesia
Private Car Bali, Indonesia
Highlights of Darwin, Australia
Cruise Holland America: Amazingly Trained Staff
The goal of the Holland American Line is to ensure that every guest is treated with respect. There are usually 800 crew members on board during any given voyage on MS Amsterdam. Holland America standards are that there should be at least a 2:1 guest to staff ratio to ensure that everything is managed properly and efficiently.
The staff of Holland America is equipped to handle many obstacles or incidents that may come their way. For the staff to provide such great customer service, they go through multiple training programs. They are aware of all the safety and security procedures onboard the global cruise MS Amsterdam.
LOVE THE STAFF OF Holland America!
Cruise Holland America: Award Winning
Some of the awards that the global cruise Holland America Line has won are the Travel Weekly Readers Choice Awards for Best World Cruise Itinerary (2014-2017) and the Cruise Critic Cruisers' Choice Awards for Best Overall Cruise Ship (2016).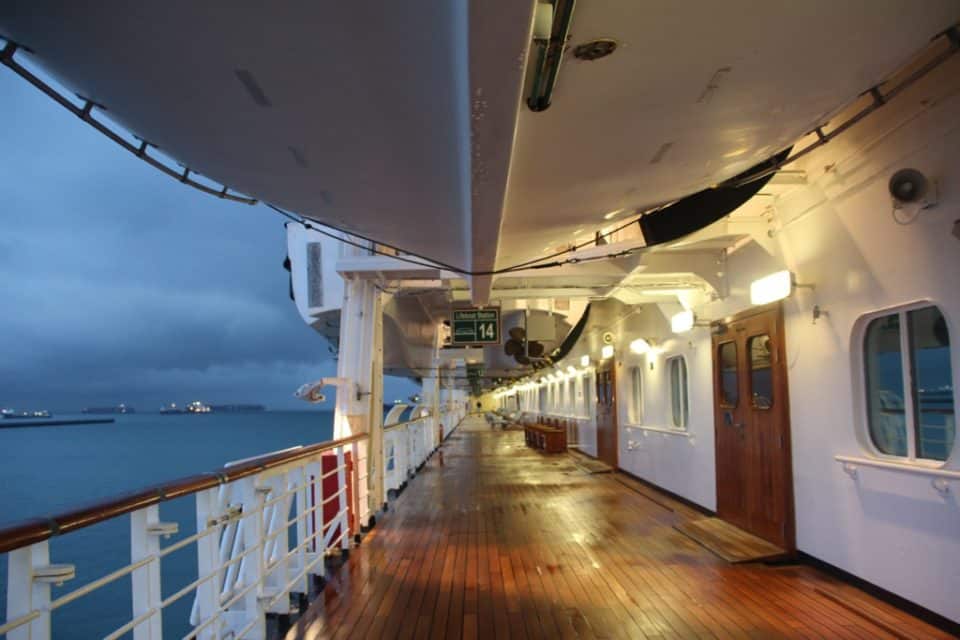 From panoramic views from the Crow's Nest to the luxury-style dining at the many restaurants, the cruise Holland America ship is THE place for retirees to be to enjoy a global cruise. From entry aboard the ship to the moment of departure, you will certainly have a great time filled with fun, relaxation, adventure, and moments of luxury. Regardless of the activities, you partake in or the room that you book, the global cruise MS Amsterdam will treat you with the best they have to offer. This mid-sized ship will navigate the open waters of the ocean with ease and comfort that you will enjoy for years to come.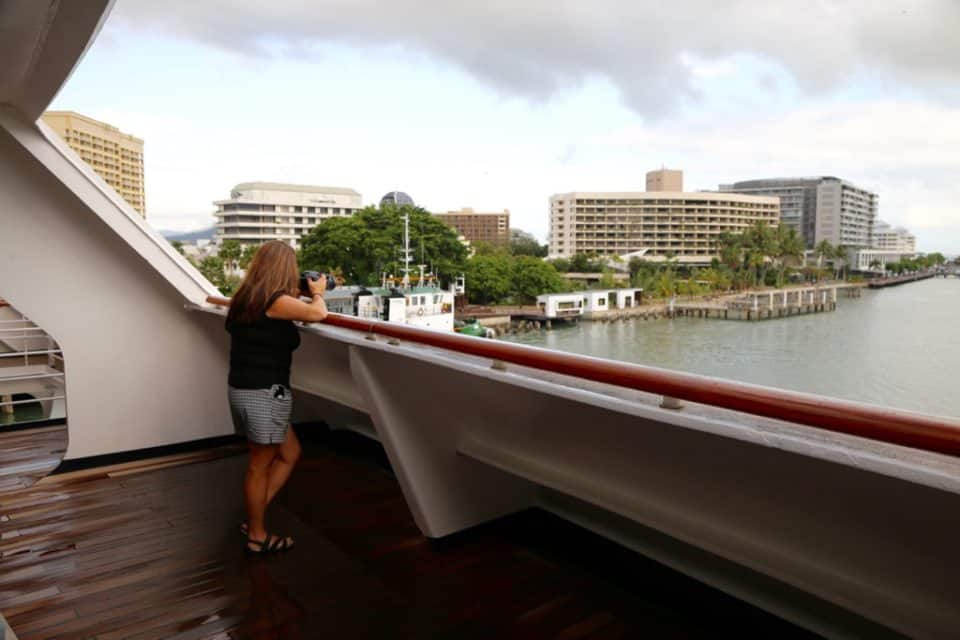 Here is a list of upcoming Grand Voyages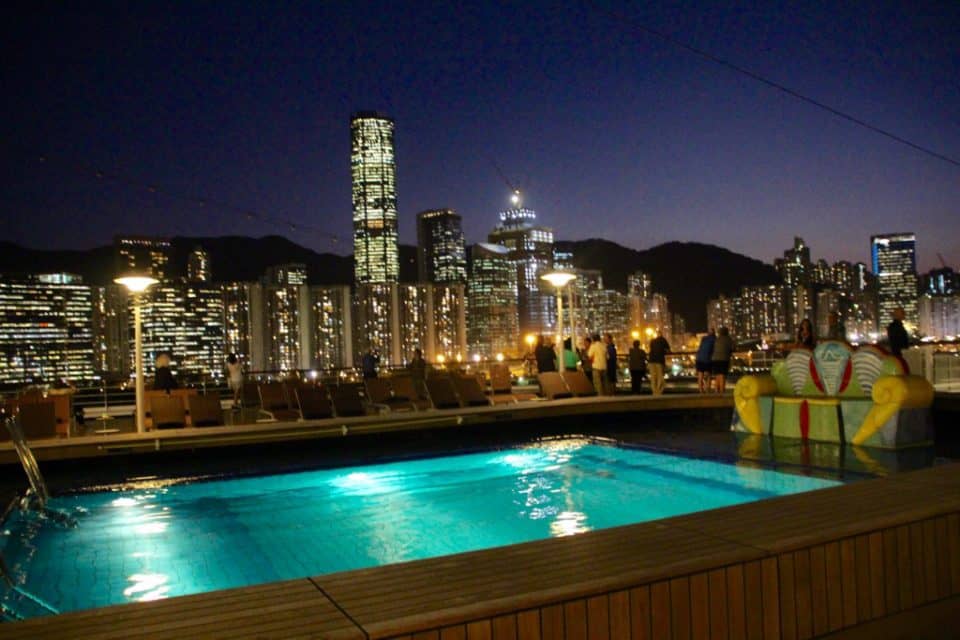 Read about other Holland America Cruise Line Experiences:
A South Pacific Cruise on the MS Maasdam
Holland America Experience – MS Westerdam
Disclosure: As is common in the travel industry, I was provided with accommodations, meals, and other compensation for the purposes of review by the global cruise line Holland America. While it has not influenced my review, PointsandTravel.com believes in full disclosure of all potential conflicts of interest. All Photos by the author.