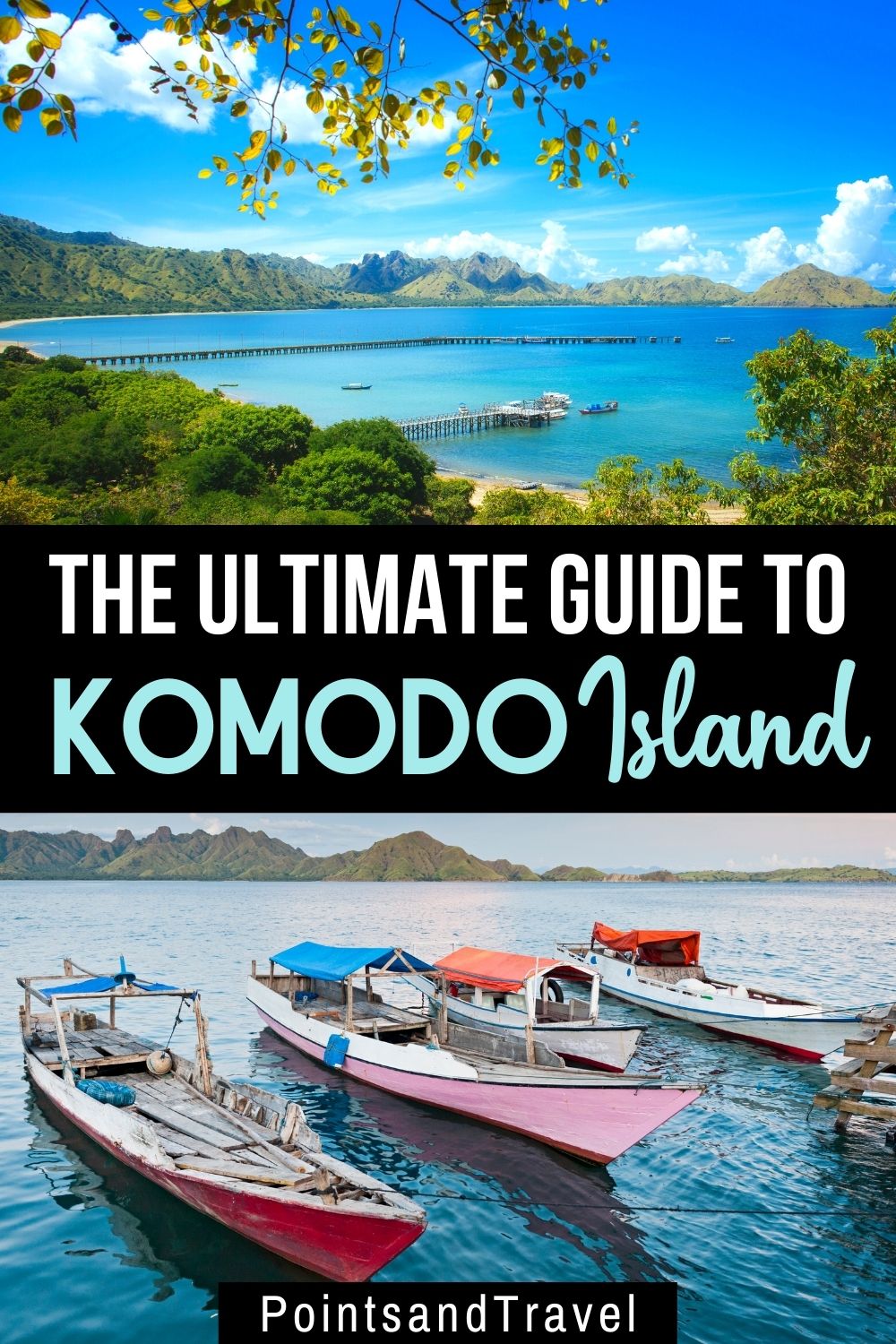 Picture yourself in one of the over 17,000 islands in the Republic of Indonesia. One of the most notable and particularly interesting islands is known as the habitat of the Komodo dragon. It is the largest lizard on earth and the island is known as Komodo Island. But no need to worry, the Komodo dragon is not the only species roaming around the islands of Komodo. There are over 2,000 people that live in this East Nusa Tenggara territory.
---
---
Komodo Island!
When you visit, you can view the Komodo dragons on Komodo Island, a well-preserved island that is the only place these Komodo dragons live in the world! I have all kinds of tips on how to get to Komodo Island, what to do while there and in the Komodo National Park, plus where to stay. Plus, all found out all kinds of interesting information about the dragons themselves.
---
---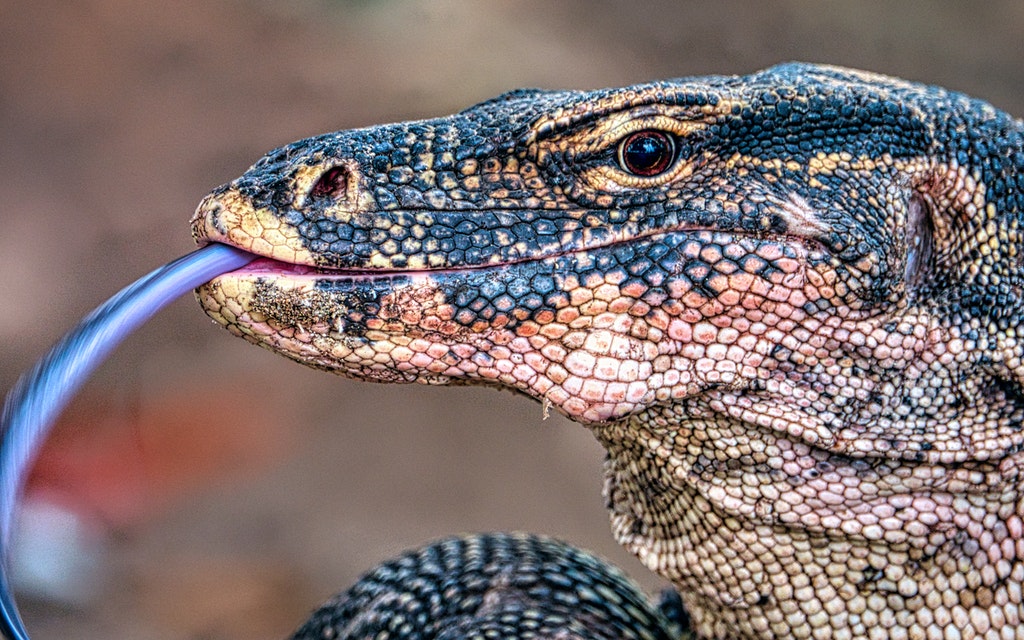 The islands of Komodo are also a great place for tourists to enjoy the pink beach, as well as to go scuba diving! Don't expect to have a photographic memory, so bring along your smartphone and take pictures of everything. Especially when the dragons of Komodo come out! Also, don't forget to take a photo of the sand as you leave at the sun's last light – as that sand is gorgeous. But don't be tempted to take any sand with you, as the shells and sand of the Komodo Park on Komodo Island are protected!!
✦ Komodo Dragons on Komodo Island
I can guarantee you that the moment you step off that boat and walk down the small wooden pier onto the land, your heart will begin to beat just a bit faster in anticipation of seeing these ancient land animals. They hang out in the forest of trees in front of you and you will feel like you are taking a trip back in time – to a land where these animals rule the lands. And they really do!
However, the Komodo dragon is not the only type of species that you will see while visiting Komodo Island. Komodo is home to over 4,000 wild birds, different species of mammals, fish, and reptiles. Basically, it is an animal sanctuary and birders paradise! So many birders come here too!
✦ Komodo Dragon Facts
The Komodo dragon exists only in Indonesia – literally on three small islands in the Komodo National Park – (Komodo, Padar, and Rincah) (and a few scattered other islands!)
The Komodo dragon's isolation from the rest of the world is why they have survived for so long.
They are basically quarantined to these islands, as evolution has overlooked these Komodo dragons.
But be forewarned… Komodo dragons are dangerous!
✦ Are Dragons of Komodo Dangerous? Yes!
Komodo dragons that live on these three small islands are dangerous, so keep your distance. Although they look docile and slow, they can move super fast when they want to. They have been known to strike people and there are a few attacks on people per year since humans can be a potential food source. The most important thing to remember is that Komodo dragons can be dangerous to humans, unfortunately, at least five people have died.
✦ Komodo Island: Are Komodo Dragons Poisonous?
Yes, Komodo dragons are venomous. However, the way a Komodo dragon kills its prey rapidly is via its sharp teeth first, then its venomous bite. Apparently, the Komodo dragon venom decreases its prey's blood pressure rapidly, expedites blood loss, and sends the prey into shock. It then becomes too weak to fight.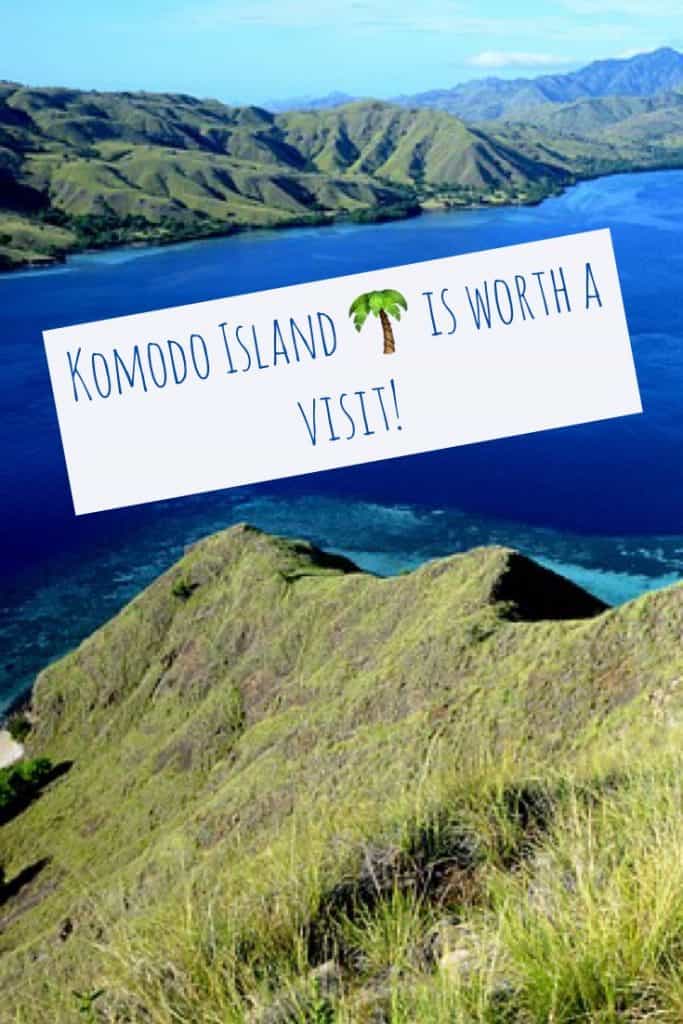 ✦ Komodo Dragons: How Old Are They?
If you thought the Komodo dragon was roaming the earth during the time of the great Tyrannosaurus, you would be half right and half wrong. Even though the first meeting between humans and animals was a little over a century ago, this hissing dragon has been evolving for over 40 million years.
The islands of the Komodo dragon were officially seen for the first time by Europeans during the early 1910s. The discovery of this dragon was completely by accident. This fierce creature was given the name "land crocodile" because it resembled a large crocodile. There are at least 1,700 Komodo dragons that live on Komodo Island. The remaining 4,000 or so dragons of Komodo are spread out throughout the islands of Rincah, Gili Motang, and Flores in the Republic of Indonesia.
---
Is seeing a Komodo Dragon on your Bucketlist?
---
✦ Komodo Dragons: How Big Are They?
The average size of a Komodo dragon is between 150 to 200 pounds. They are the largest living species of lizards living on the Komodo Islands. The measurement of a Komodo dragon is usually 7.5 to 8.5 feet long. The size of the Komodo dragons can differ depending on the gender; males tend to be larger. They have roughly 60 bone-crushing teeth in the mouth of this blood-thirsty dragon.
Even though we mainly see pictures of Komodo dragons in gray colors, there are also blue, orange, and green dragons. Although the Komodo dragon is restricted in its hearing, they can see almost 1,000 ft. away. These dragons have a typical lifespan of about 30 years and are an endangered species.
✦ Komodo Island: What Do They Eat?
If you are wondering what do Komodo dragons eat? The favorite dish of the Komodo dragon is the carrion (the decaying flesh of a dead animal) and they are carnivores. Imagine if you could see a Komodo dragon ripping carrion from limb to limb and swallowing it whole without taking on a breath. That would be quite the sight to see. Their saliva contains bacteria that will eventually kill another animal. So sometimes they will stalk the animal for as long as three weeks until it dies and can be devoured. The most common foods the Komodo dragon eats are birds, water buffalo, deer, and goats.
I saw quite a few deer on the island when while I was there, and heard about a group that saw the dragons eating a water buffalo.
✦ Are Komodo Dragons Endangered?
The island of the Komodo dragons population is relatively stable, but scientists are concerned that only 350 of the 5,000 dragons are breeding females. However, this may be a normal sex ratio, scientists are not sure, as they don't know a lot about the species. At times, there have been cases of illegal hunting and loss of habitat to human settlement, so there is that threat as well.
✦ Where is Komodo Island located?
Komodo Island is in South-east Asia. It is part of the Republic of Indonesia and of the Lesser Sunda Islands.
✦ When is it a Good Time To Go to Komodo Island?
The rainiest season for Komodo Island is from January to March and the "coldest" months are July and August (but it is still scorching hot). I would avoid the crowded months and visit during April or May.
An interesting fun fact about the islands of Komodo, Indonesia is that most of the residents are direct descendants of people who were exiled from surrounding areas because of their criminal records. Komodo has a surface area of 150 square miles and is a large part of the Komodo National Park. The original formation of this island began over 1 million years ago.
✦ How Do I Get to Komodo Island?
One way to get close to Komodo Island is via airplane. You can reach this island from Jakarta or Bali. The closest national airport is known as Komodo Airport or Labuan Bajo (LBJ). The best route to take is from Denpasar (Bali) to Labuan Bajo because the flight is a little over one hour. You can easily find flights on Expedia or Travelocity.
Once you arrive in Labuan Bajo, you will have hopefully booked a tour to visit the island.
An alternative way to visit Komodo Island is by ferry. The ferry option can take a whopping 36 hours from Bali to Komodo. It seems to me that the rocky waters of the sea will have you wishing you were on an airplane. I actually came to Komodo Island on a cruise from Holland America, as it was one of my stops on my around the world cruise, so I thought it was the perfect way to get there!
✦ How to get to Komodo National Park
It's actually easy to get to Komodo National Park – mainly because it is very popular, plus there is quite a bit of infrastructure for tourists.
As mentioned before, fly to Labuan Bajo, which you can get there directly from Denpasar (Bali) or Jakarta. Labuan Bajo is a small town and the airport is very close. Your hotel or a tour company most likely will pick you up at the airport and take you to your hotel to stay the night.
✦ Where should you stay in Labuan Bajo?
But if you want to stay around Komodo Island for a luxurious stay, you must stay at the Plataran Komodo Resort and Spa. This remarkable resort has its own private beach for guests to enjoy the Indonesian sea and sun. It offers 24-hour check-in, cable tv, airport transportation, a children's club, laundry service, free breakfast, free Wi-Fi, spa services, and a safe deposit box at the front desk. However, there is only a limited number of villas, 14 to be exact. It is best to book a villa in advance to guarantee you have a room!
If you are looking for a more low-key place to stay, then the Komodo Boutique Hotel is perfect. This hotel has breakfast included, as well as air conditioning, free parking, and free airport transportation. Most rooms have a view of the stunning garden on the hotel property.
Another place to stay in is the quaint bed and breakfast place known as The Teuz B&B. This B&B is cheap for a room with air conditioning. It is the type of place that a mini-moped would really make it easier to travel around the island. For a simple but comfortable hotel, I would suggest looking at the Puri Sari Beach Hotel looks good. If you're interested in something a bit special, Selini on the hill Villa and Spa have stunning villas!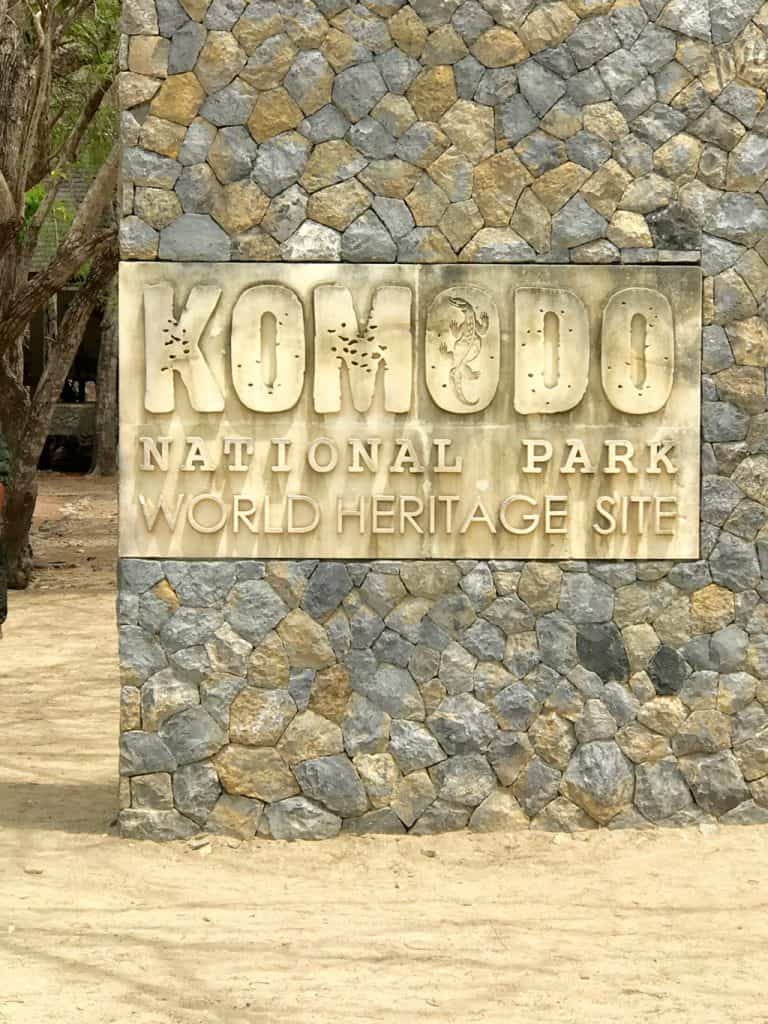 Komodo National Park
✦ Komodo Tours at Komodo National Park
A Komodo tour should be chosen depending on the type of tour and how many nights you wish to stay. For example, you can enjoy a Komodo Excursion from a boat. This type of tour can run about $60 and includes a one-day tour of the Komodo National Park, a visit to Pink Beach, and a chance to see the Komodo dragons, deer, and pigs.
✦ The Komodo National Park
While visiting Komodo Island, you should take a moment to visit the famously appointed attraction of the New 7 Wonders of Nature, the Komodo National Park. The Komodo National Park was named a World Heritage Site by UNESCO in 1991. If you are wondering what the New 7 Wonders of Nature is, then you are surely not alone.
This is a list created by people from all over the globe! More than 100 million votes determined which top 7 places around the world had the best of Mother Nature's treasures, and guess who made the list!? Komodo Island did! The hot and dry climate of the Komodo National Park makes it the perfect destination for visitors throughout the year and to take a gander at the famous dragons of Komodo.
✦ What to do in Komodo National Park
Komodo National Park is more than just the Komodo Dragon Island. There are three large islands within the park and 26 smaller park islands. So with that, you can imagine how many things there are to do and see in the Komodo National Park. However, the biggest problem you will have is getting around, ie transportation.
You could charter a boat for the day, but that's not a very affordable option. So I suggest that you take one of the more local tours. I actually like that because this means they take you to many of the best places that you will want to see. Of course, the highlight is seeing the Komodo Dragons, but I do recommend seeing them on either Komodo Island or Rinca Island.
✦ My Suggestions for the Tour
You will find that there are great vistas or views from the top of the hills of Padar Island. And there is a beautiful white beach at Taka Makassar Island. So be sure and don't miss those. Plus, a gorgeous spot that you will hear over and over again is the pink beach on Kanawa Island. I definitely recommend spending some time on the pink beach! Here you can snorkel and the water is so clear that you can see the bottom very easily. In fact, there is lots of snorkeling done in Komodo National Park and the tour guides know the best spots to take you.
---
BONUS TIP: Although you may be able to find a tour once you arrive in Labuan Bajo (LBJ), I recommend booking a tour in advance to make sure you have a spot.
---
✦ Kanawa Island's Pink Beaches!
The best tourist attraction of Kanawa Island is Pink Beach. This beach gets its name from the sparkling pink sand. You can see that the sand is real pink. This is caused by Foraminifera, a microorganism that produces a pink color pigment on the coral reef. The broken coral reef then washes onto the shore and affects the sand color.
If you prefer to go on a hike during your visit, then climbing Satalibo is the best form of exercise. This mountain is the highest in Komodo at over 2,400 ft. above sea level. Also, scuba diving with the manta rays is one of the most exciting things to do during your visit to the Komodo dragon island. You can also see spectacular coral reefs, fish, and turtles during your diving experience. There have been a few Komodo dragon attacks on humans throughout the years, so keep this in mind the next time you are swimming at Pink Beach. Why? Because Komodo dragons are amazing swimmers. With all that being said though, there is no reason to stay away from visiting the pink beach on Kanawa Island.
A trip to Kawana Island is worth it and is a once-in-a-lifetime trip! Not many people can say they have had the chance to see a real-life dragon in person!
✦ Komodo Island's Water Falls
For all you romance lovers out there, the Cunca Waterfall is the perfect place to bring your significant other. Although this waterfall is located near Labuan Bajo, you should still take the chance to see it while visiting Komodo Island. Stargazing in the middle of thousands of islands seems like the perfect way to spend every night. Don't forget to wish upon a star while staring at a starry night in Komodo.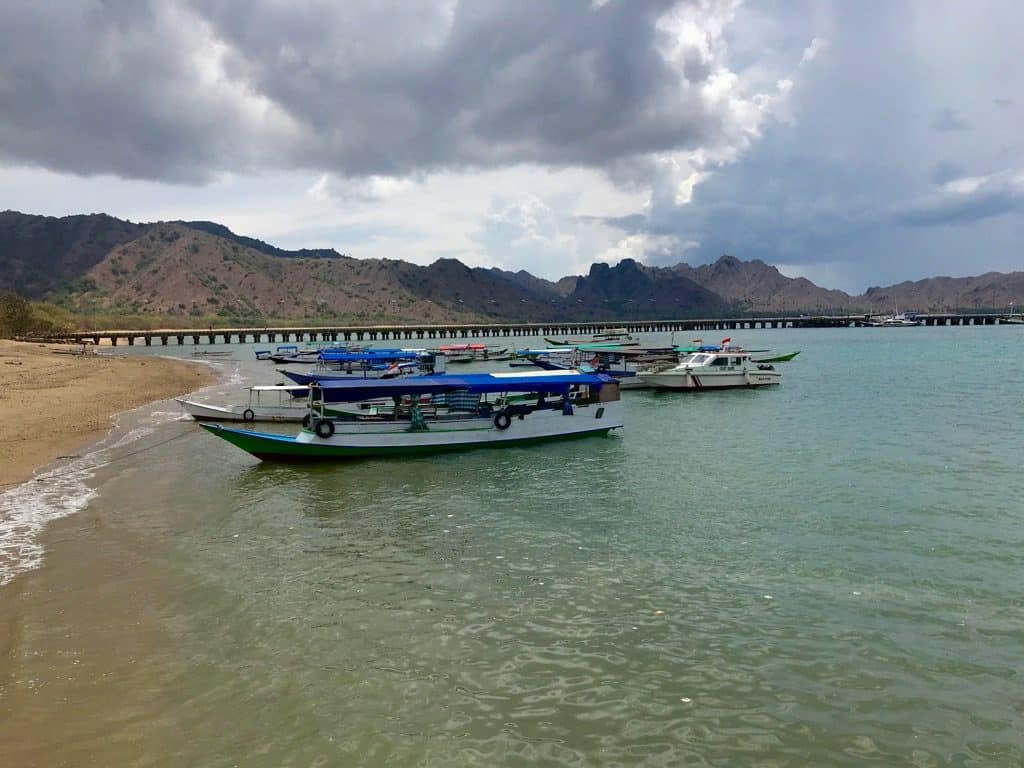 ✦ Komodo Island Tips
Komodo Island is a great place for adventurous people to have a blast! Here are some helpful tips to keep in mind when traveling to Komodo and Komodo National Park!
Bring Indonesian money (ATM are not available on the islands)
Choose a tour that best describes your adventure style
Pack sunscreen and plenty of hats because the sun is blazing hot
Bring bug repellent spray
Don't forget to bring a camera or smartphone to take awesome pictures
Pack swimsuits, breathable clothing, and comfy shoes!
Women should avoid visiting during their menstruation cycle (predators can smell blood)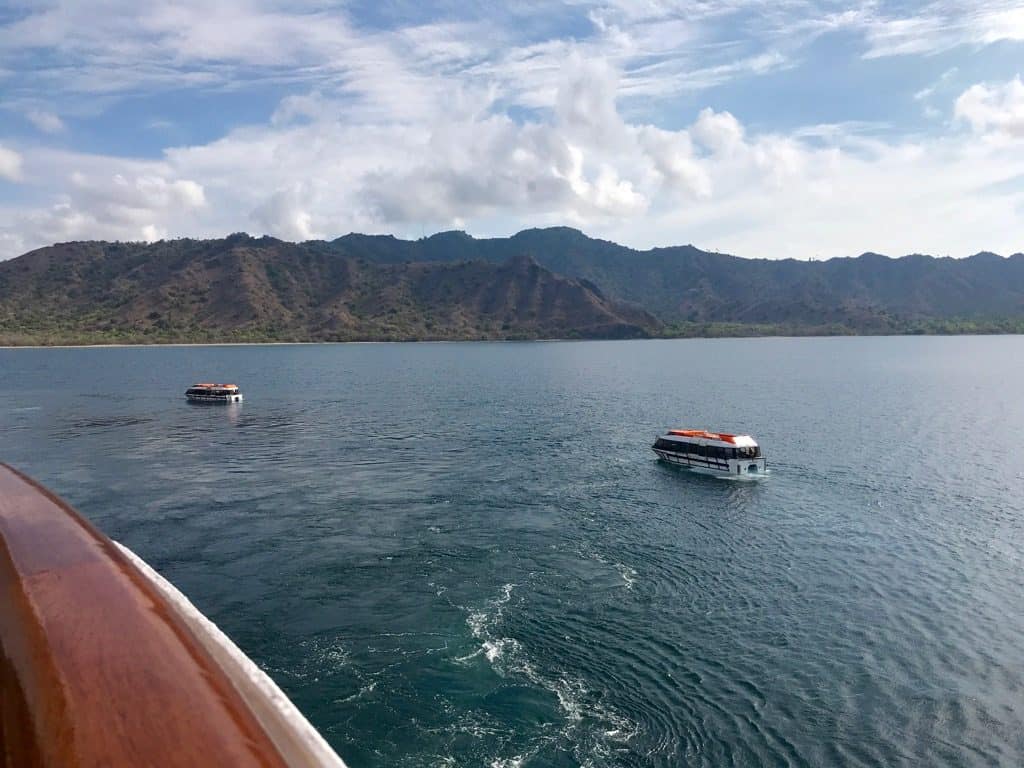 ✦ A Very Special Experience
And If you are brave enough to visit the Komodo Dragon Island, then you will have pictures of the Komodo dragon to accompany your vivid experience! Personally, for me, it is quite a special experience to come to the Komodo Islands, I think.
Knowing that in Indonesia at Komodo Island, Kawana Island, and at Rincah Island, is quite literally the only places to see Komodo dragons in the wild in the world.
See how special that is!
This is a UNESCO World Heritage Site.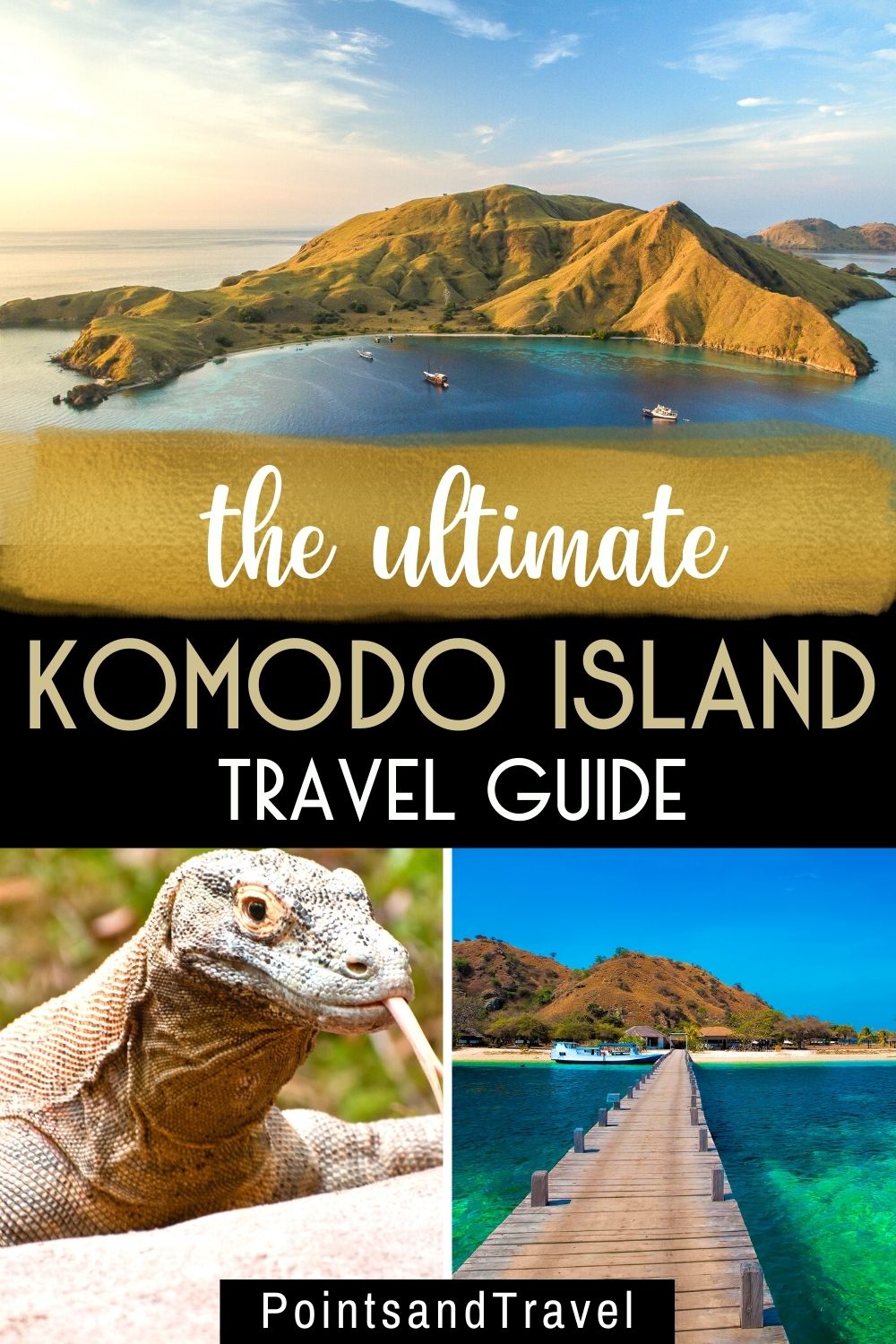 Disclosure: As is common in the travel industry, Dr. Maloney was provided with accommodations, meals, and other compensation for the purposes of review by Holland America. While it has not influenced her review, PointsandTravel.com believes in full disclosure of all potential conflicts of interest. All Photos by the author. There may be affiliate links in this article.