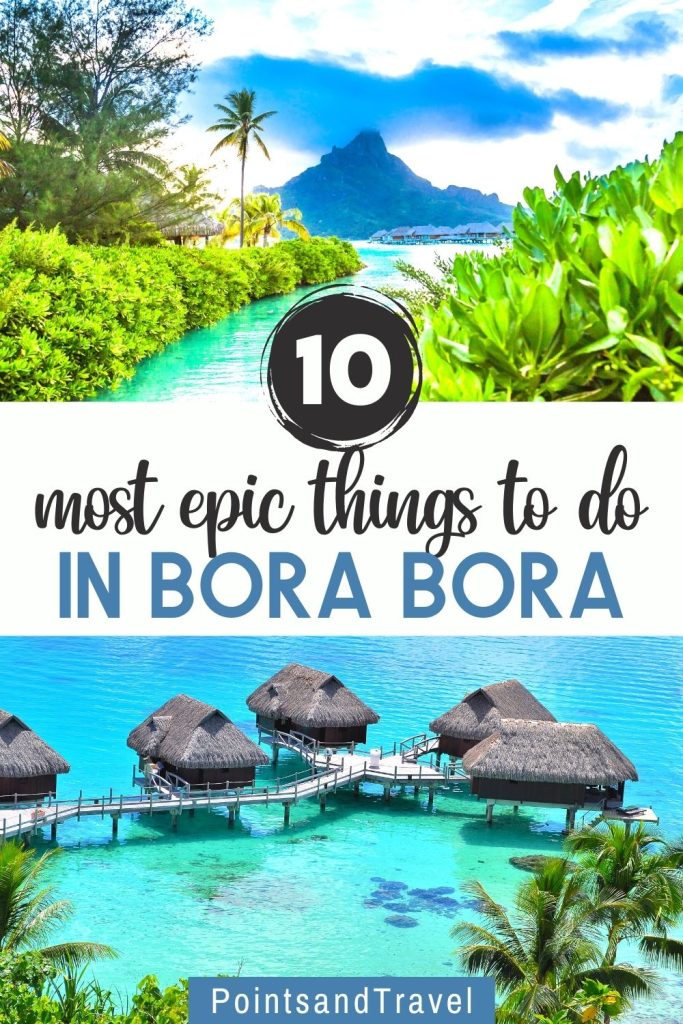 Spring and Summer vacations are right around the corner and the perfect time to get away to a sunny holiday. I think a vacation should include adventure, a lot of relaxation, some exploration, and a few fun and scheduled activities. Places like Savannah, New Orleans, Cancun, Puerto Vallarta, and the Caribbean are a few of the most common places for a Spring or Summer vacation, but why not try something completely different? How about an island vacation? Read on as I tell you about things to do in Bora Bora, my latest holiday adventure on the white sand beaches.
---
What's in this post:
hide
✦ Things to do in Bora Bora ✦
---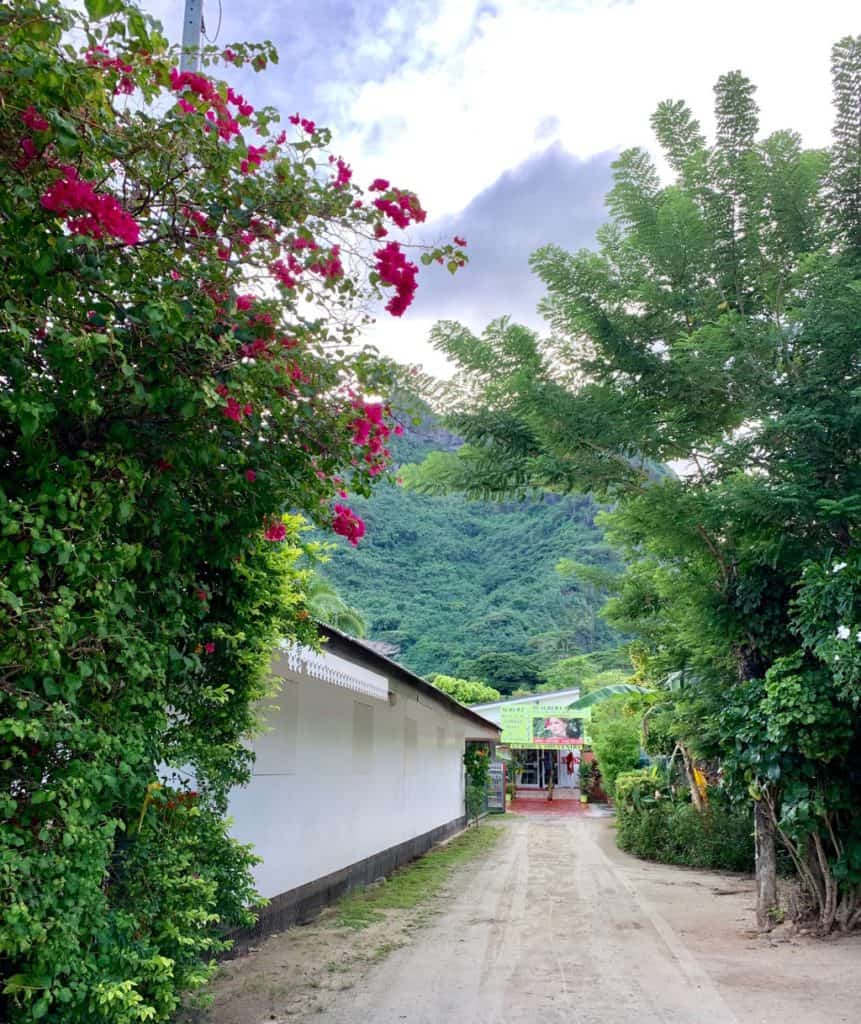 ✦ Plan an Adventurous Trip to Bora Bora
Have you heard of Bora Bora? Of course, you have! What comes to mind when you think of this island? I think of someplace exotic, expensive, or a honeymoon destination, but it doesn't have to be just that! Just dreaming about a Bora Bora holiday will put you in the perfect mood for a vacation, so get on it and book a flight or take a Holland America cruise!
A Bora Bora holiday guarantees great weather year-round and it is considered one of the most beautiful islands in the world. First, close your eyes, then open them up and look at the following pictures. Yes, Bora Bora is real. It really does exist! Keep on reading to find out about this stunningly beautiful island and the many adventurous things to do in Bora Bora.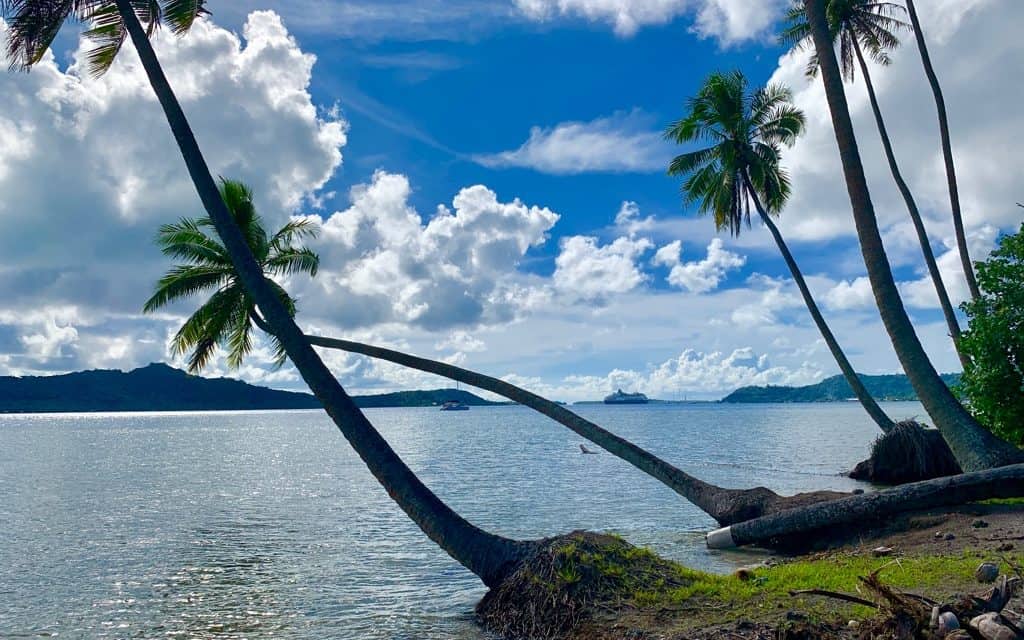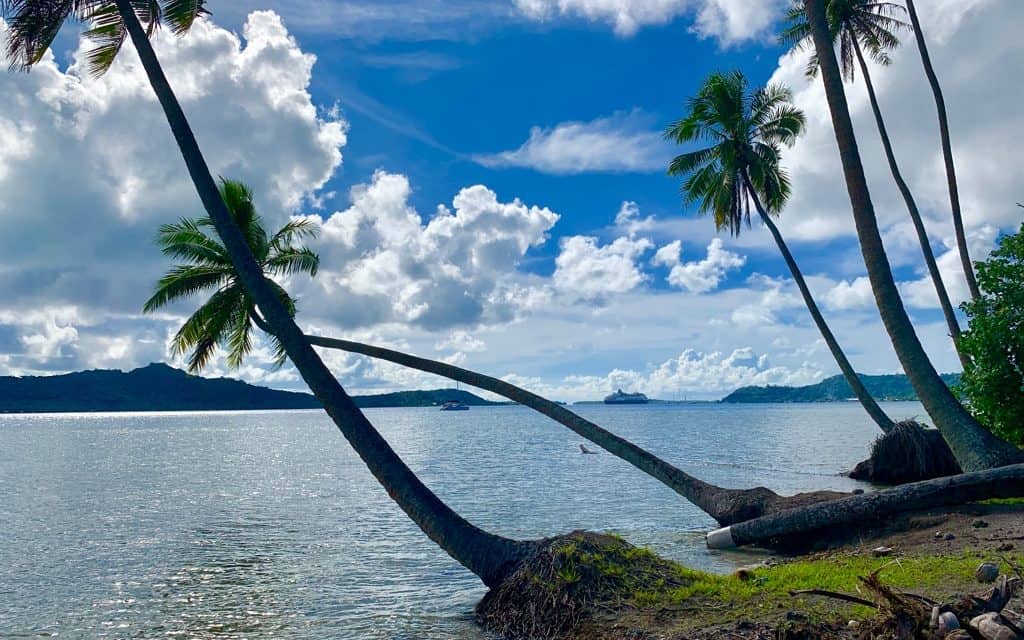 ✦ Where is Bora Bora Located?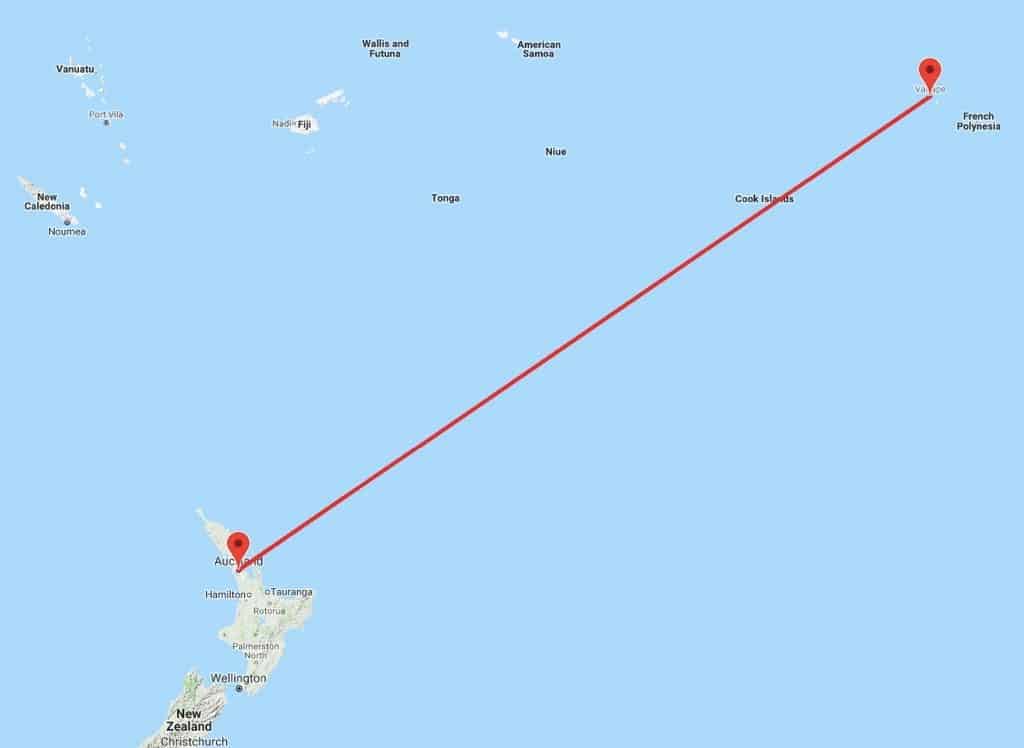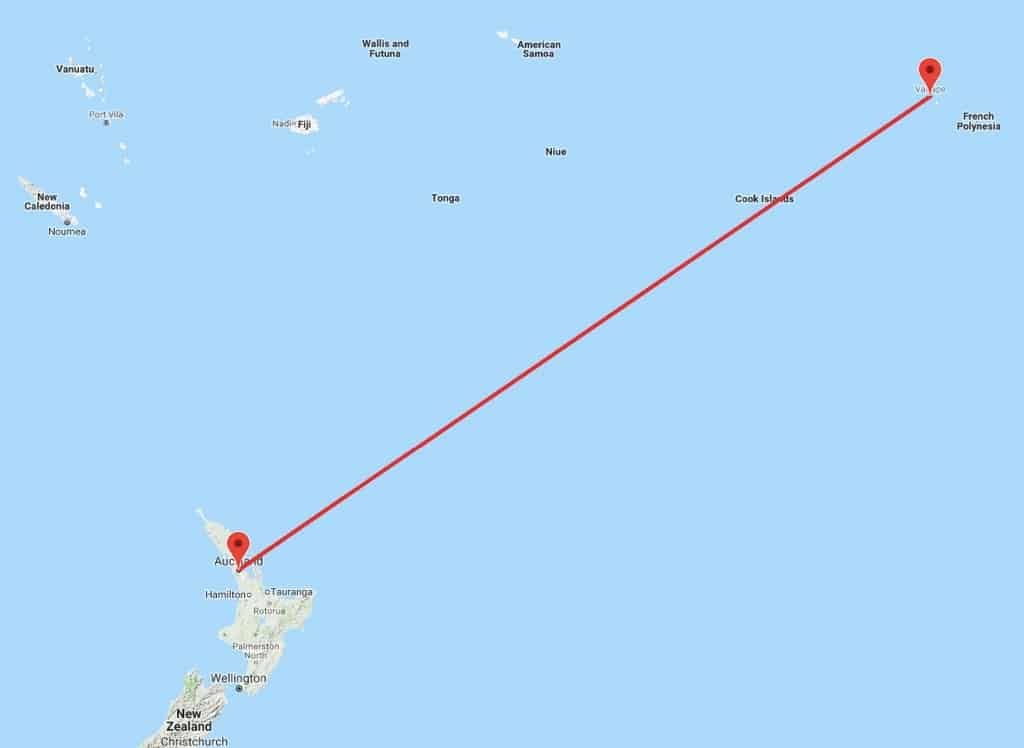 Let's Find Bora Bora First! In the middle of the Pacific Ocean is where you can find Bora Bora, a French territory located in French Polynesia. It is in the Leeward group known as the Society Islands. It is an 8-hour flight from Los Angeles and 2,600 miles south of Hawaii. I actually got there from Auckland, New Zealand on a 24-day Polynesian Crossing with the EXC In-Depth itinerary on the Holland America Ship Maasdam.
What a view it was seeing this petite, but the beautiful island as we arrived in port! With its brilliant blue water in far too many shades of blue and palm-dotted white-sand beaches called motus (or islets) encircling a lush island topped by Mount Otemanu in the background. This South Pacific island has been captivating vacationers from the time the first overwater bungalows were built here nearly 50 years ago.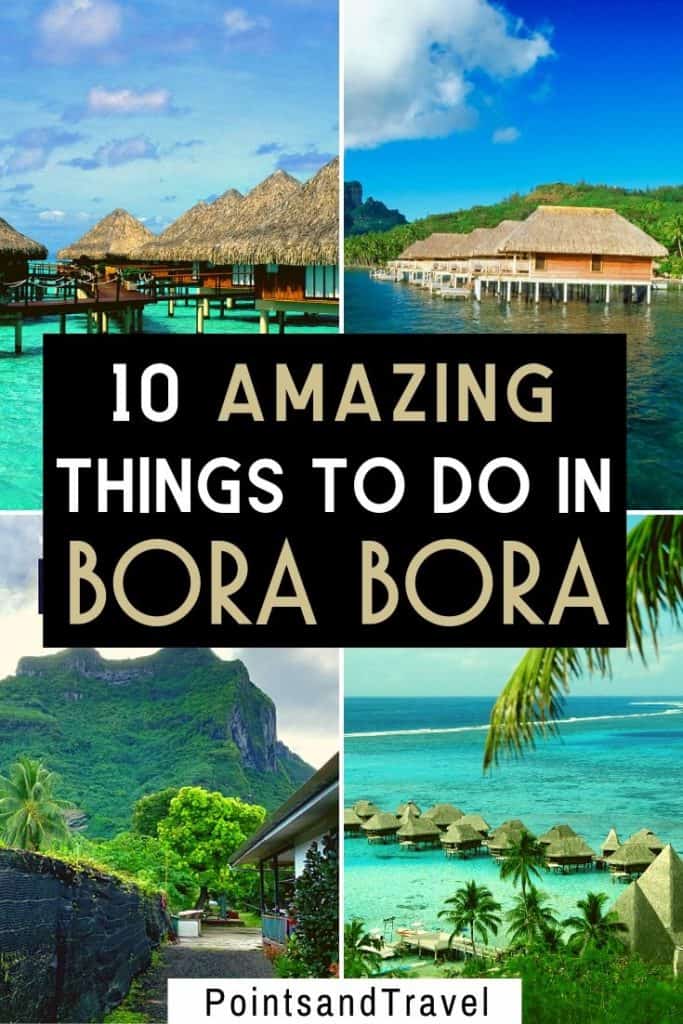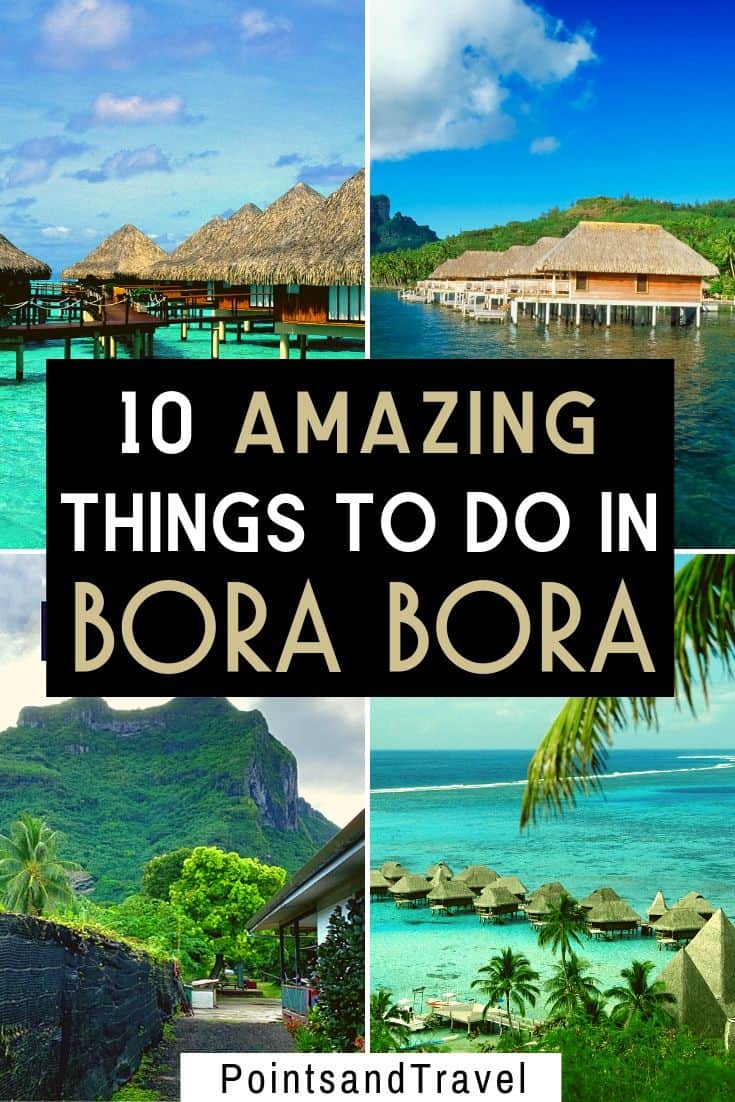 The crystal-clear waters and stunning coral reefs are the main attractions that Mother Nature puts on full display in Bora Bora when you arrive. There is also a wide range of activities and adventures to go on. As you may already know, some of the most luxurious over-water bungalows can be found in the middle of the ocean (more about that later.
January to April is the rainy season, but it still offers guests plenty of fun adventures and sunny days. And if you are wondering: the friendly locals mainly speak French and Polynesian, but I did find a few that spoke English!
✦ Go Snorkeling and Scuba Diving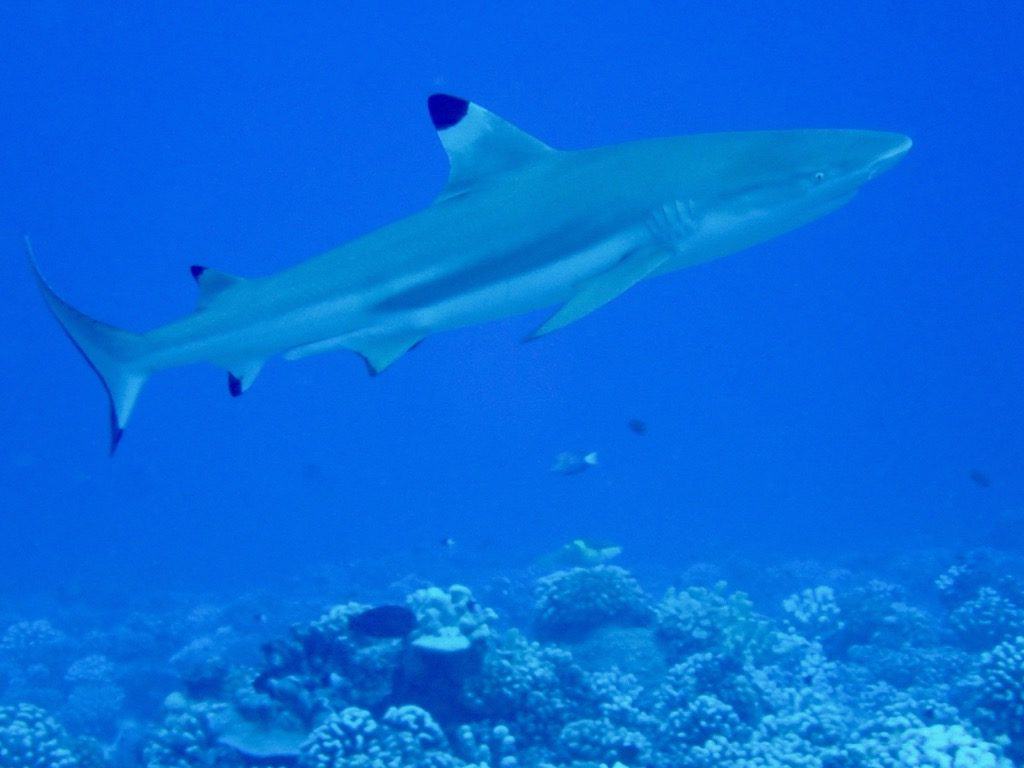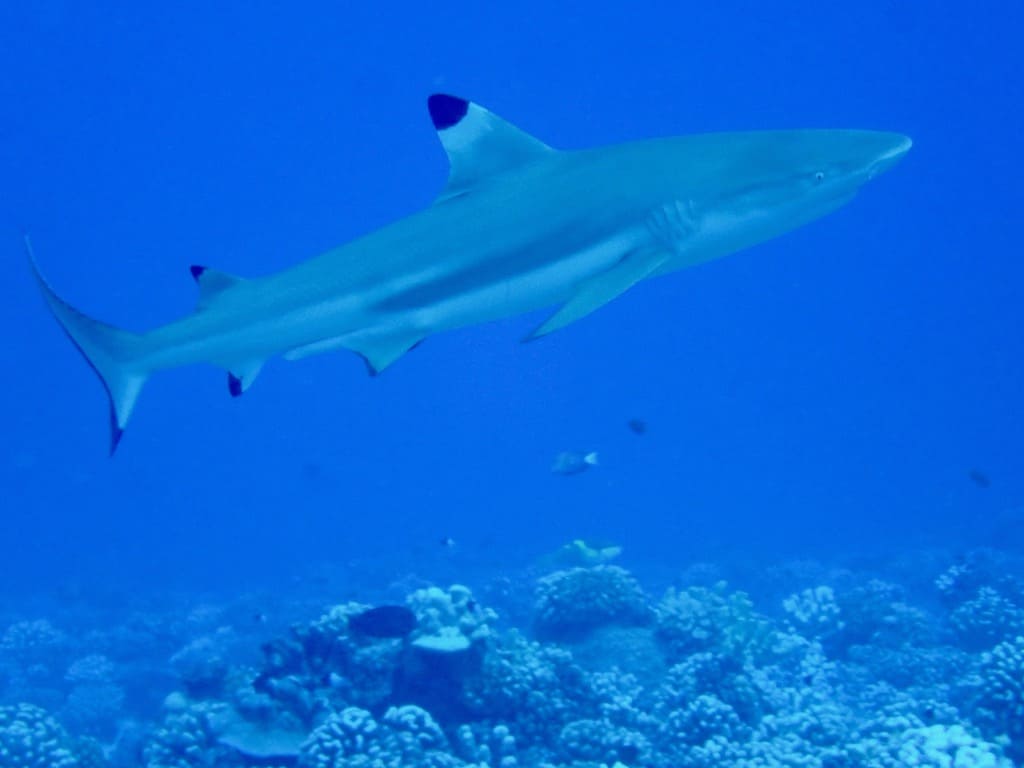 There is nothing better to do in Bora Bora than to go do water activities. One thing to do in Bora Bora is to go on a Shark and Snorkeling Safari. If you aren't afraid to get up close and personal with marine life, then this is the perfect activity for you. Another great thing to do is Scuba Diving if you are certified or interested in getting certified! You can explore the coral reef and tropical fish as you dive down easily to 20 feet of crystal clear ocean water.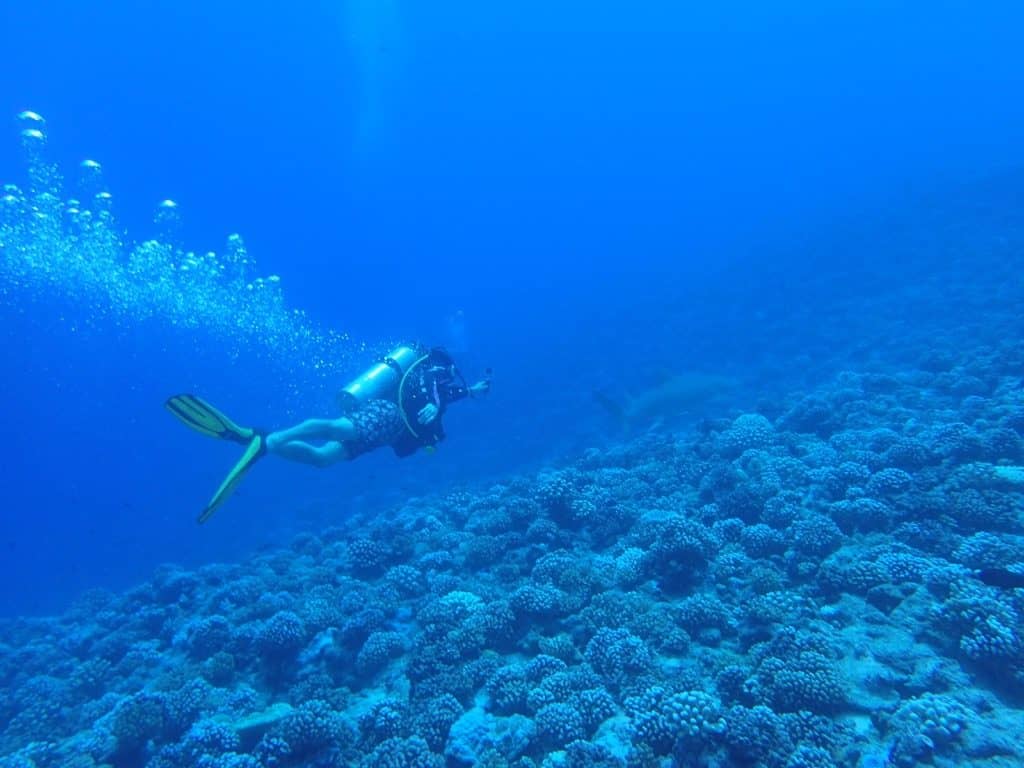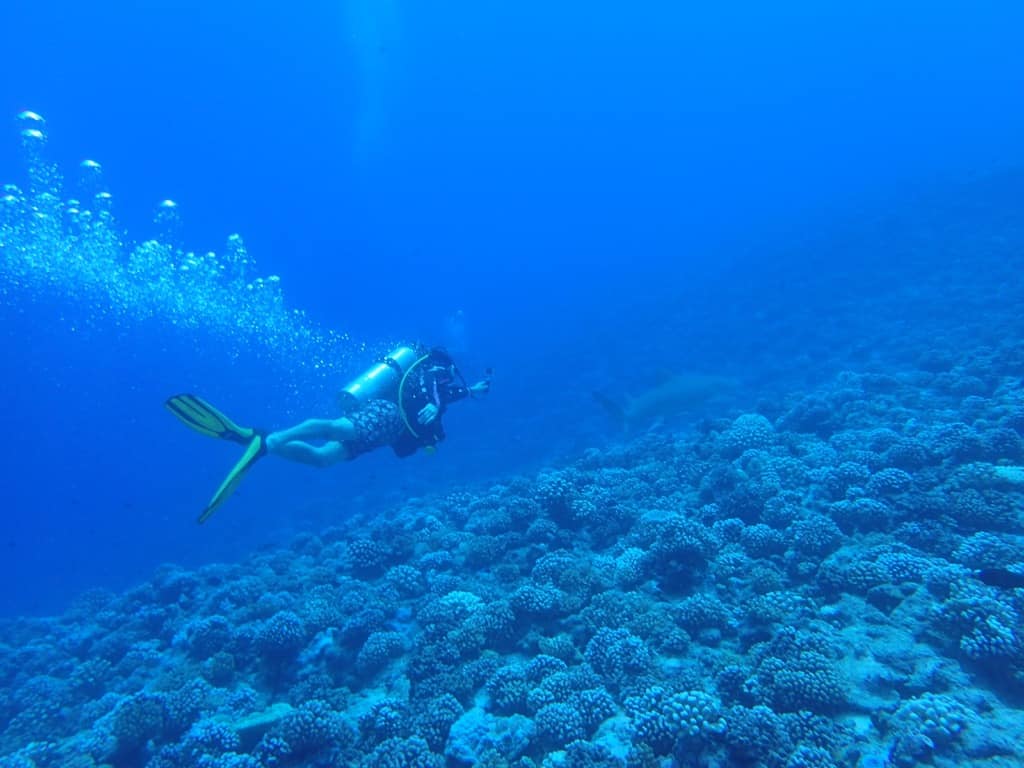 But if you snorkel and want to go with a guide who will show you the reef, then one of the unique tours you can partake in is the Coral Nursery Snorkeling Tour with a marine biologist guide. During this 3-hour tour, you can see how marine biologists treat and tend to the coral reefs. A local guide will treat you to a special tour of the most beautiful marine life creatures.
✦ Visit the Lagoonarium for more Snorkeling
The
Lagoonarium
is a popular outdoor aquarium that is located in a lagoon on a small island (a motu) located near the
St Regis Bora Bora Resort
. Here, you can swim with the beautiful sea life that is "captured" in the lagoon. This is great for snorkelers who have their own equipment and enjoy snorkeling on their own protection as they are inside the lagoon. You can see many types of fish, manta rays, and marine life.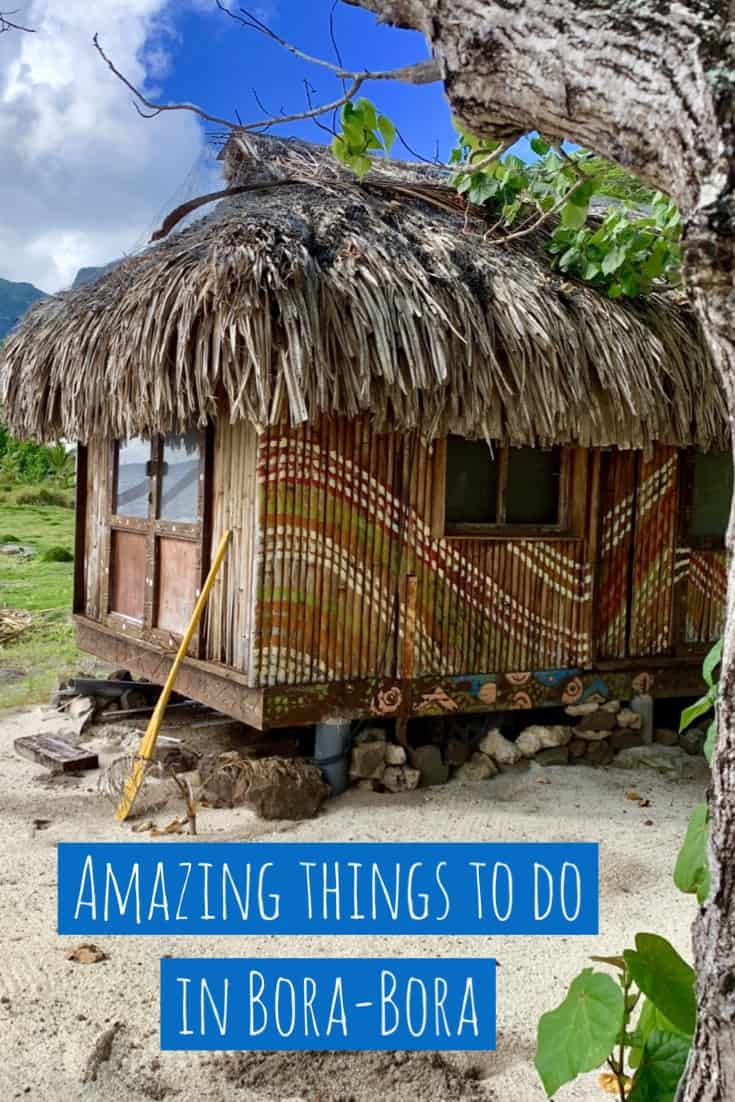 This is a family-owned attraction that typically gets mixed reviews. Most say it is great for kids and beginner snorkelers since it is located in a calm lagoon. But also people tend to love fish feedings. They have many other things you can do as well, such as barbeque picnics and canoe tours. Many of the cruisers come here to snorkel, have a BBQ, and relax. Whatever you do, be sure and explore the lagoon for a fun-filled day at Lagoonanarium.
✦ Climb a Mountain in Bora Bora!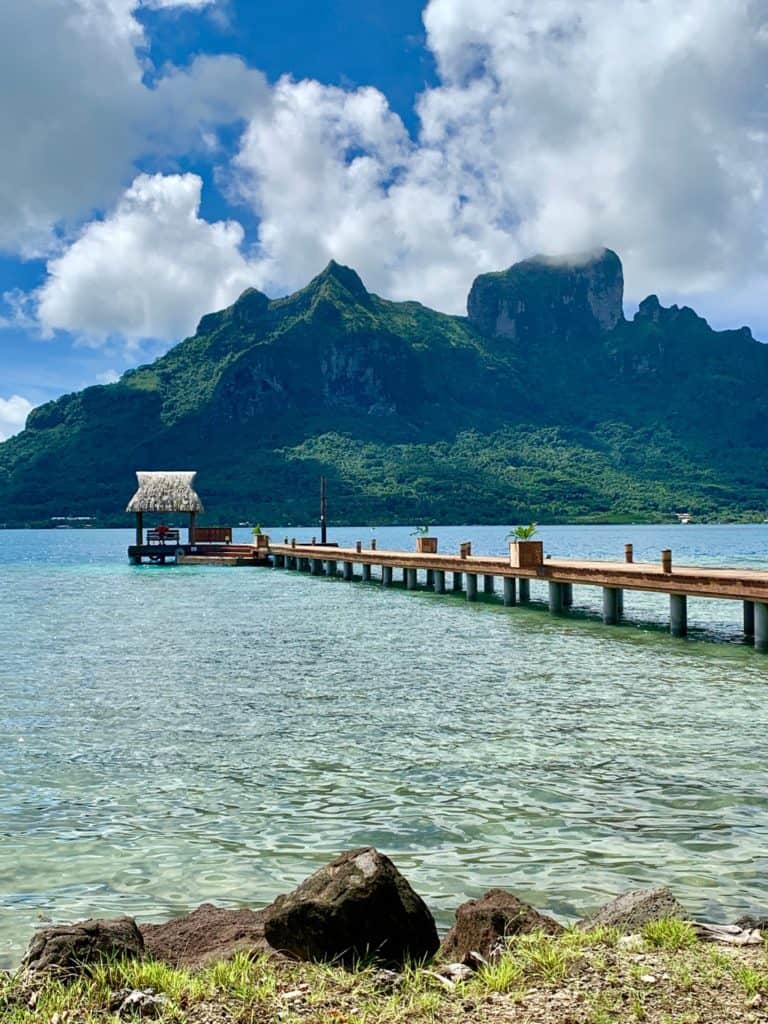 Climbing adventures are not to be missed while on your Bora Bora holiday. A steep climb up Mount Pahia will give you a great exercise and stunning views of the ocean. Mount Pahia is one of three famous mountains in Bora Bora with an elevation of 2,169 feet. Mount Otemanu is the highest mountain in Bora Bora but it is often not climbed due to its height and slippery trails during the wet season. So be sure to pack your hiking or tennis shoes for this excursion.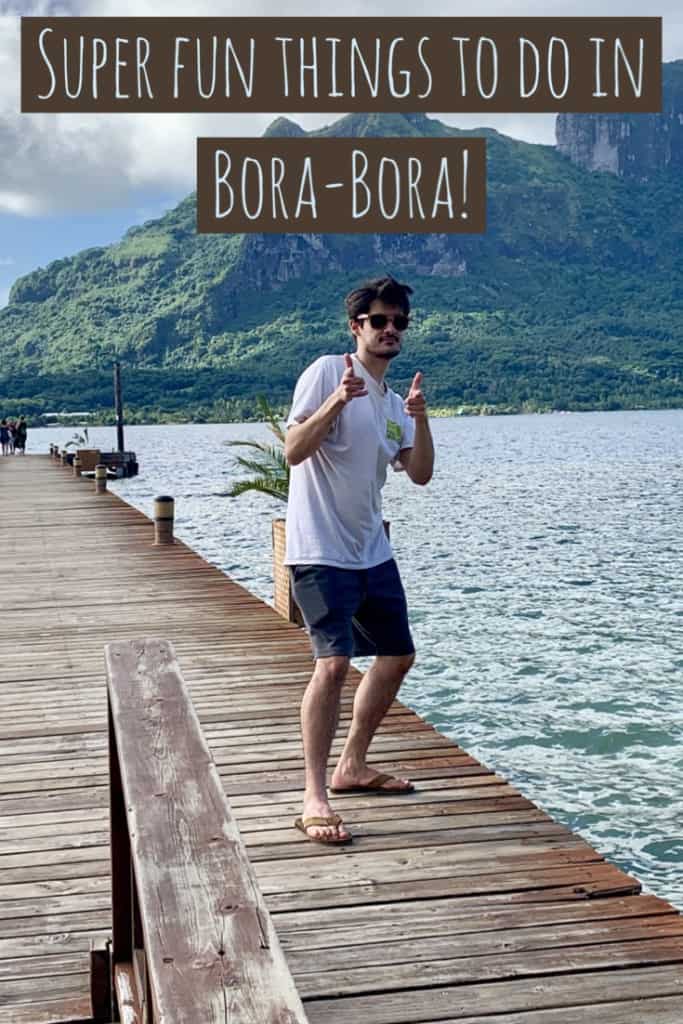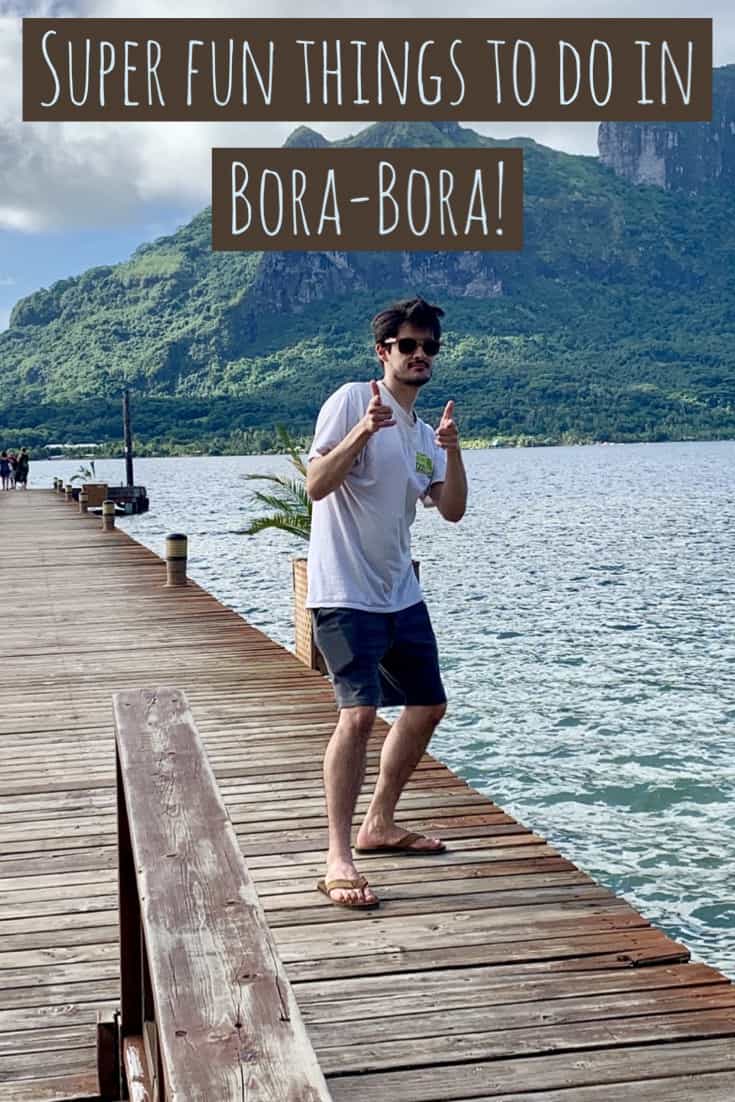 ✦ Visit the Turtle Sanctuary in Bora Bora
Another exciting thing to do during your stay is to visit the private lagoon of the "Turtle Sanctuary" at Le Meridien Bora Bora Resort. This sanctuary is not a zoo but a place for the turtles to recover from any injuries they may have encountered over the course of their lifetime. Similar to the one found in Key West. After they have recovered, they are set free back to Mother Nature, unless they are unable to live in the wild.
✦ Rent A Bicycle and Ride Around the Island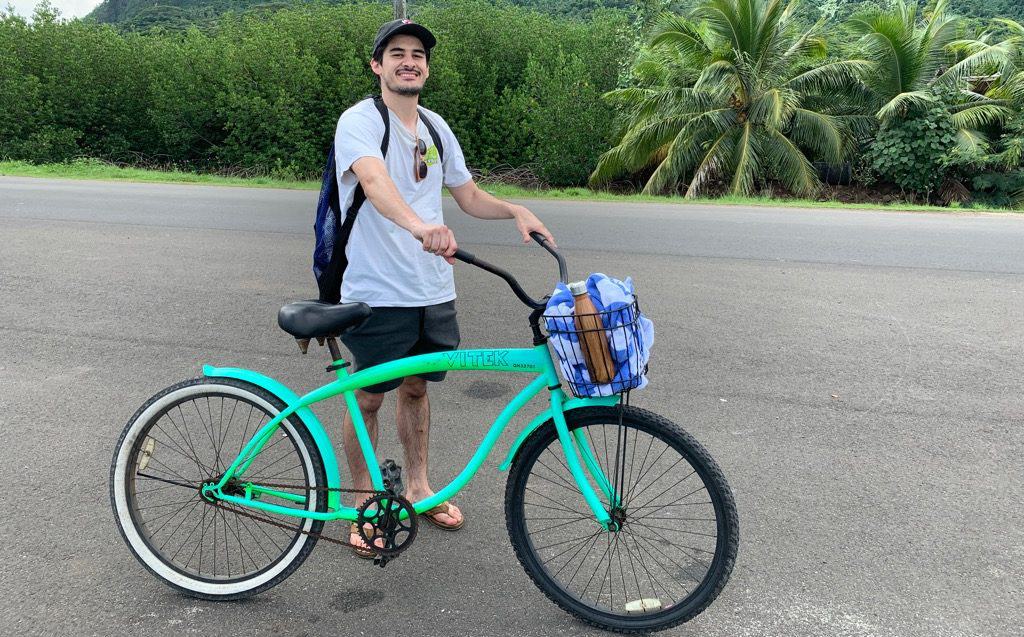 When we first arrived in port from our cruise ship, we were a bit early to meet our divemaster for a scuba dive, so we headed off to walk around the island a bit. Wondering into a local jeweler store called AS Albert Store (remember they have black pearls here) we saw a bike rental shop.
We thought if we still have the energy after a two-tank scuba we would come back and ride bikes. They also have scooters and buggy rentals. Sure enough, we did have the energy and rented two bikes for four hours for $35 USD. We headed out toward Bloody Mary's for lunch and were very happy when we found it across from a gorgeous dock with picnic tables.
✦ Catch a Fish in Bora Bora!
Yet another great alternative to snorkeling or scuba diving is the Private Bora Bora Lagoon Fishing Tour. You can get a real look at the Bora Bora lagoon and colorful marine life, and maybe even catch a few fish!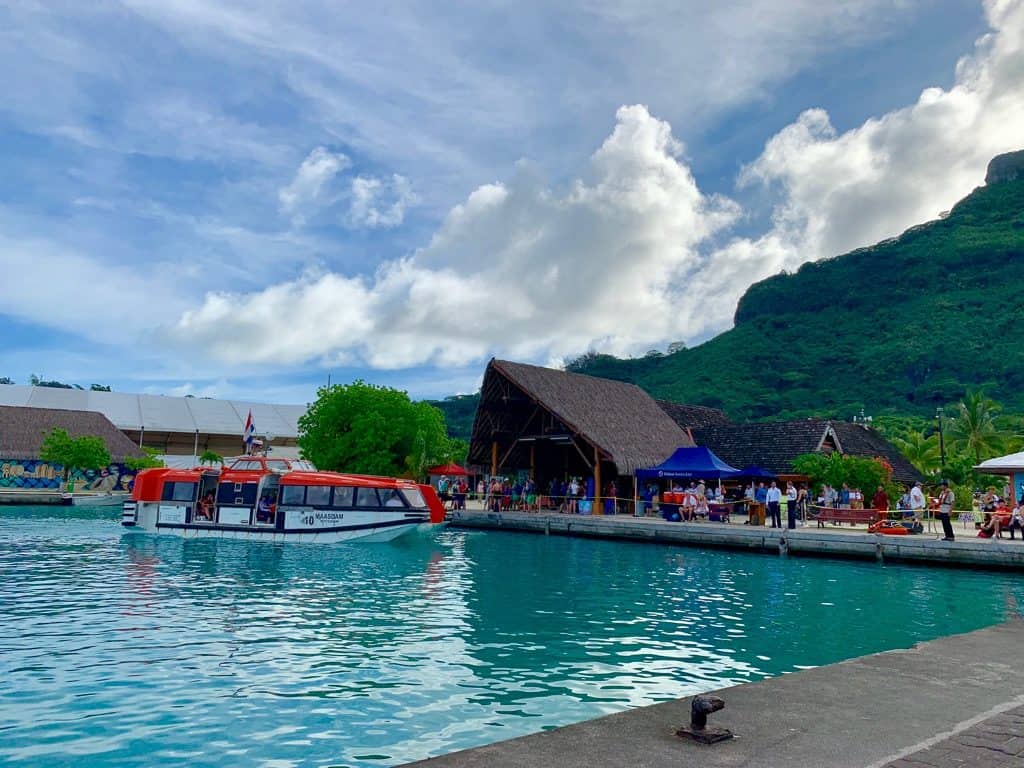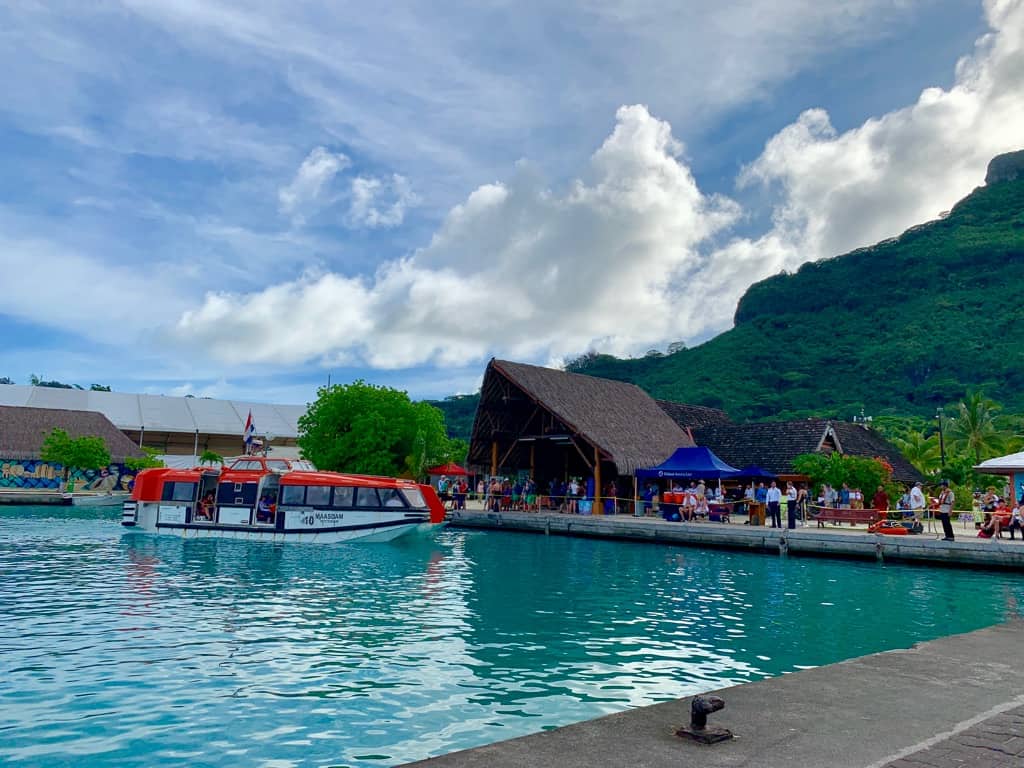 ✦ Paddle Boarding or Canoeing are Options!
Other fun water activities to engage in during a Bora Bora holiday are kayaking, stand-up paddleboarding, dolphin or whale watching, canoeing, or you can just lounge by the pool.
✦ Take a Day Cruise in Bora Bora
There are a lot of companies offering cruises around the islands on their catamarans as something to do. Once onboard, they find the perfect spot for you to go swimming or snorkeling. The captains know the island very well and usually take you around to different snorkeling spots.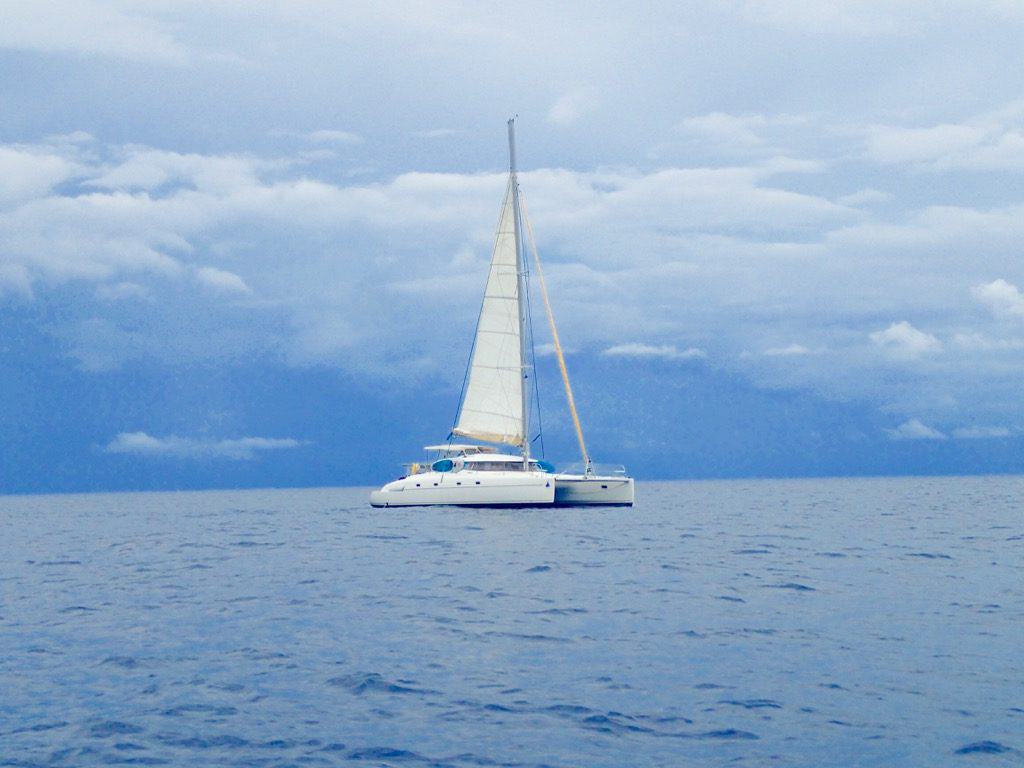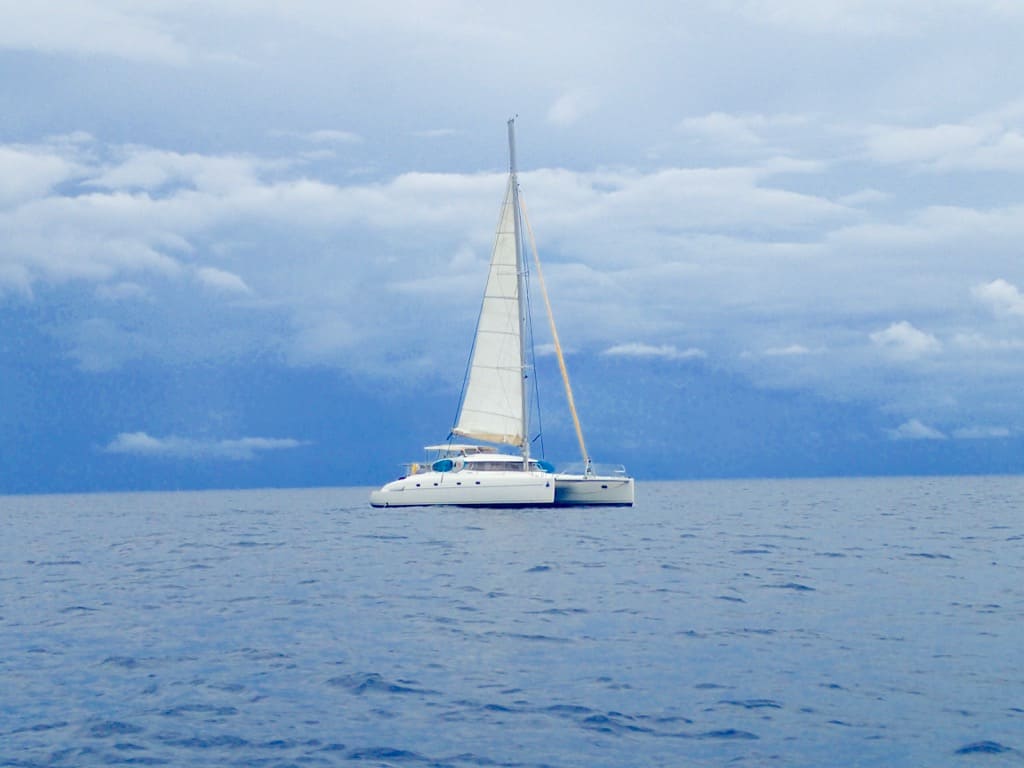 ✦ Better Yet: Take a Sunset Cruise!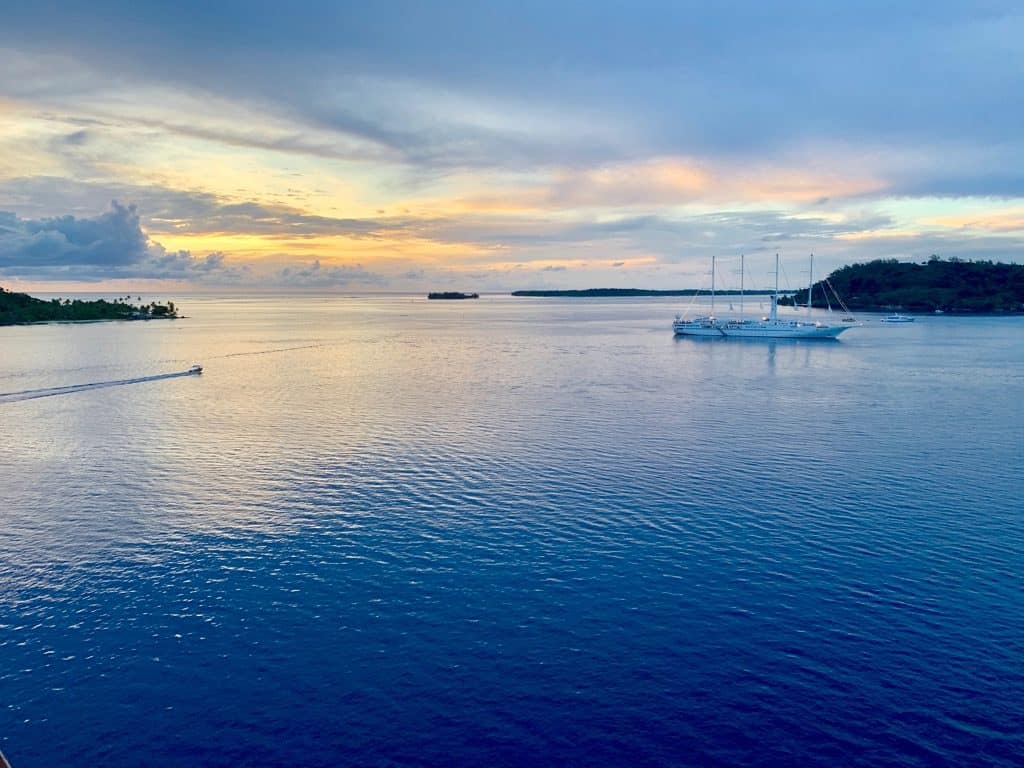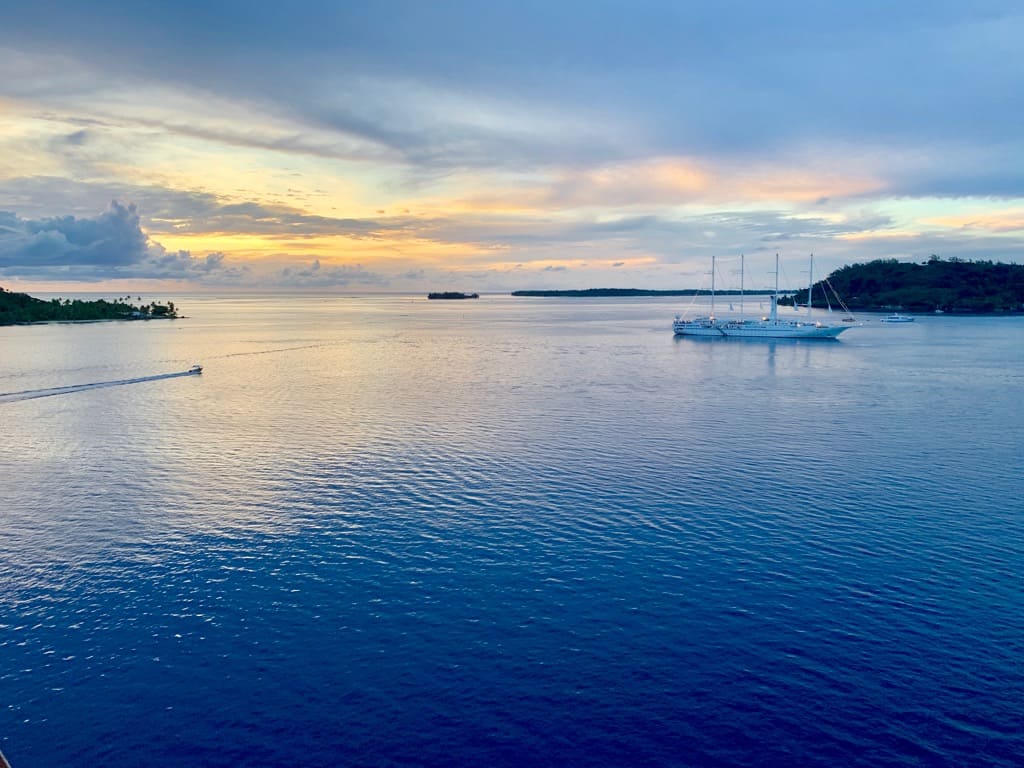 Or you can opt for a sunset cruise, as romance is certainly in the air on this spectacular island. This French Polynesian island is the perfect way to enjoy romance, great food, and a breathtaking sunset. Staring out into the deep blue with the sun going down is always an enjoyable experience.
✦ Things To Do in Bora Bora!
Of course, there are many activities to do in Bora Bora. Things that are sure to entice you are jet ski tours, a Jeep safari tour, or even a helicopter tour. The jeep tour allows tourists to go on their own adventure along steep mountains and rugged terrain or you can go with a group that has a guide.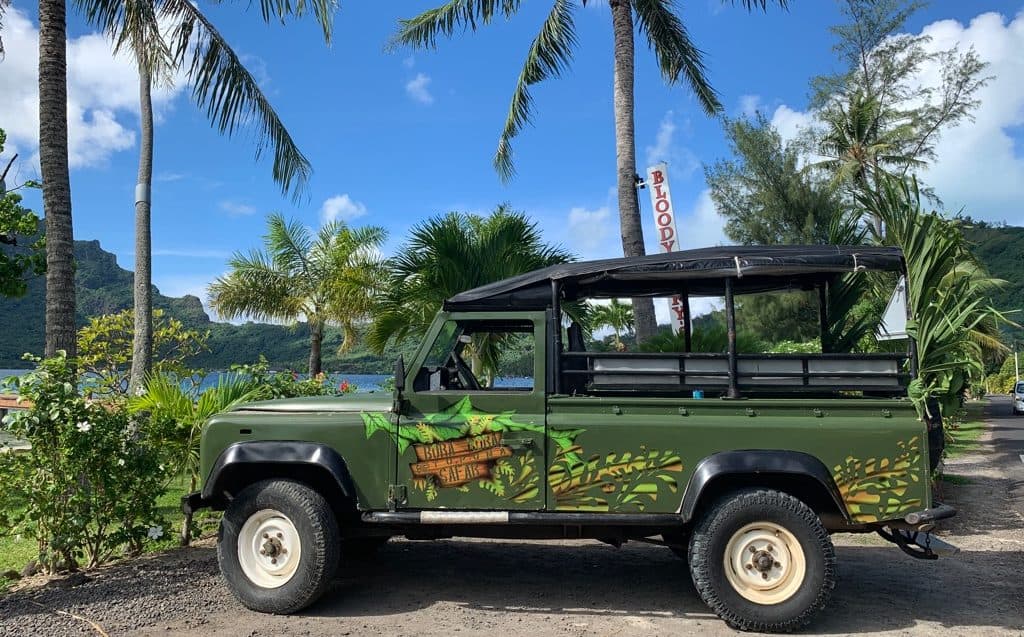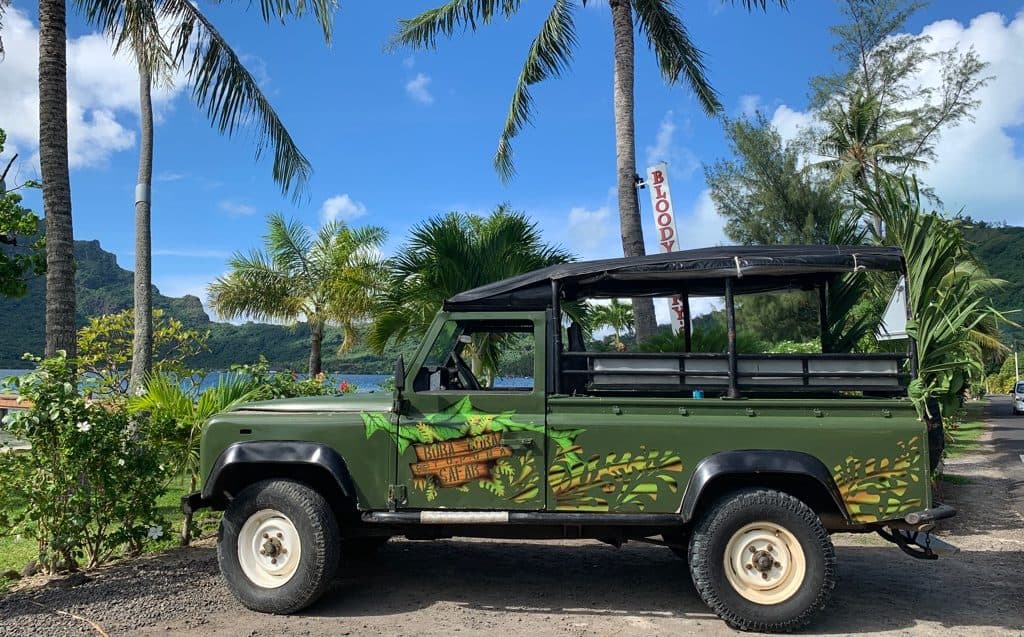 ✦ Spend the day however you like!
If you want to get away for half the day, a picnic on a boat cruise is the way to do it. You can enjoy the best snorkeling, swimming with stingrays, and eating an authentic Polynesian-style barbecue. If you are nostalgic for a little bit of city life, then head to Vaitape. It is packed with locals who go about their daily activities such as going to church, food shopping, work, and more.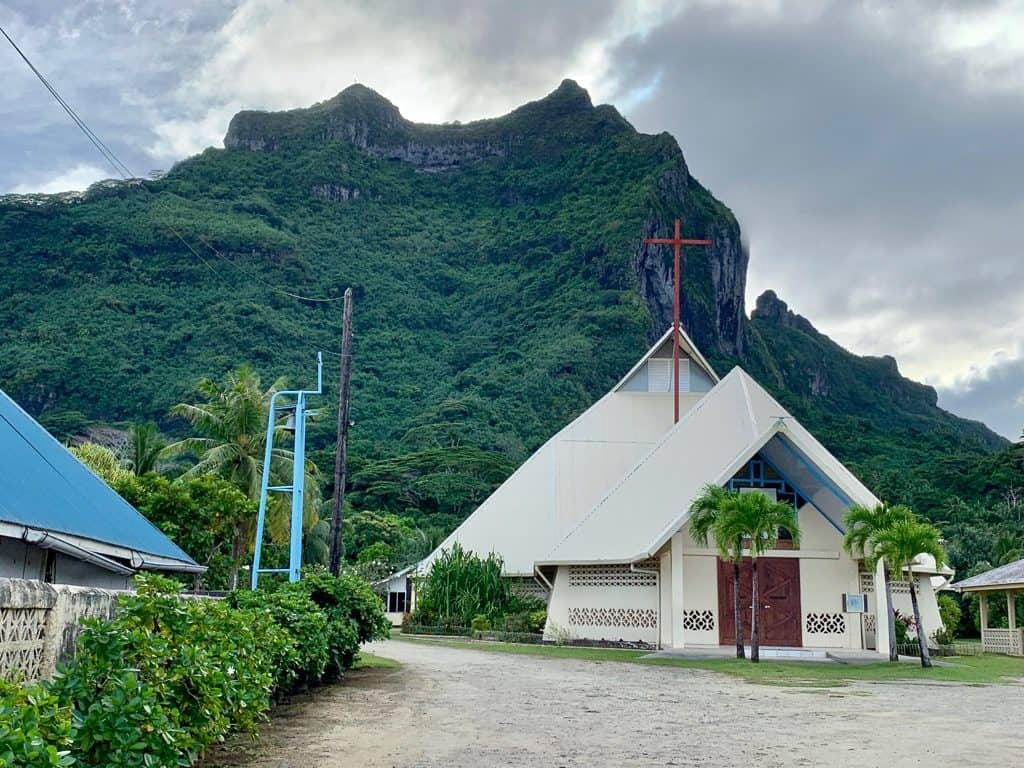 ✦ Sip on Bloody Mary's!
If you do decide to head into town, then you must eat at Bloody Mary's Restaurant. It offers great service and plenty of music to enjoy the night away.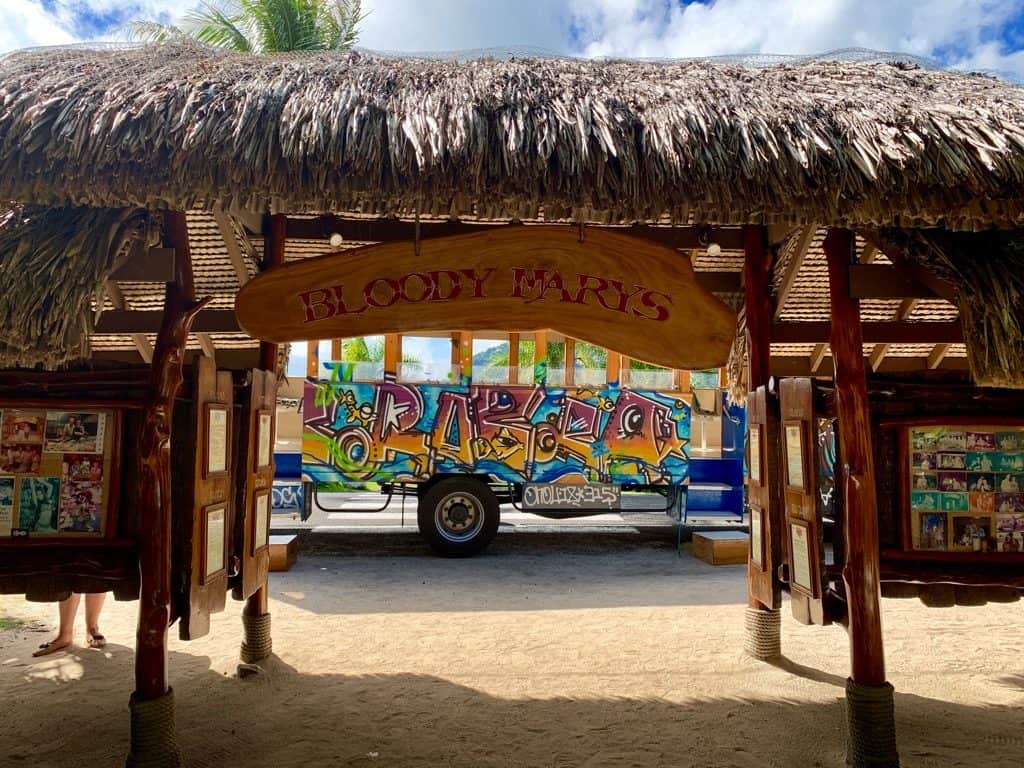 Don't forget to order the local beer, Hinano. Sure, it may not taste like your ordinary Corona or Heineken, but it has got an amazing flavor. Cozy cafés offer meals throughout the day at places such as Matira Beach and Vaitape. If you want to feel like a true local, you can head to the local grocery store and try your hand at making an authentic Polynesian meal. Or just sit by the ocean's edge and enjoy your ocean views.
✦ Try the Local Beer – Hinano Tahiti!
If you came halfway around the world to Bora Bora, you must try their local beer – Hinano Tahiti! My son loves to mix it with a little Orangina to make the flavor just right! Make sure it is cold though!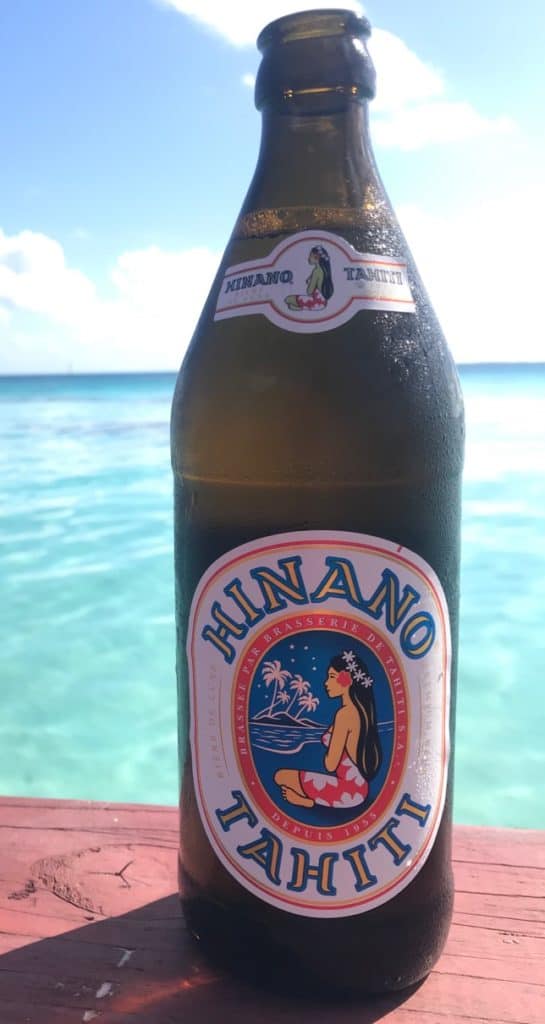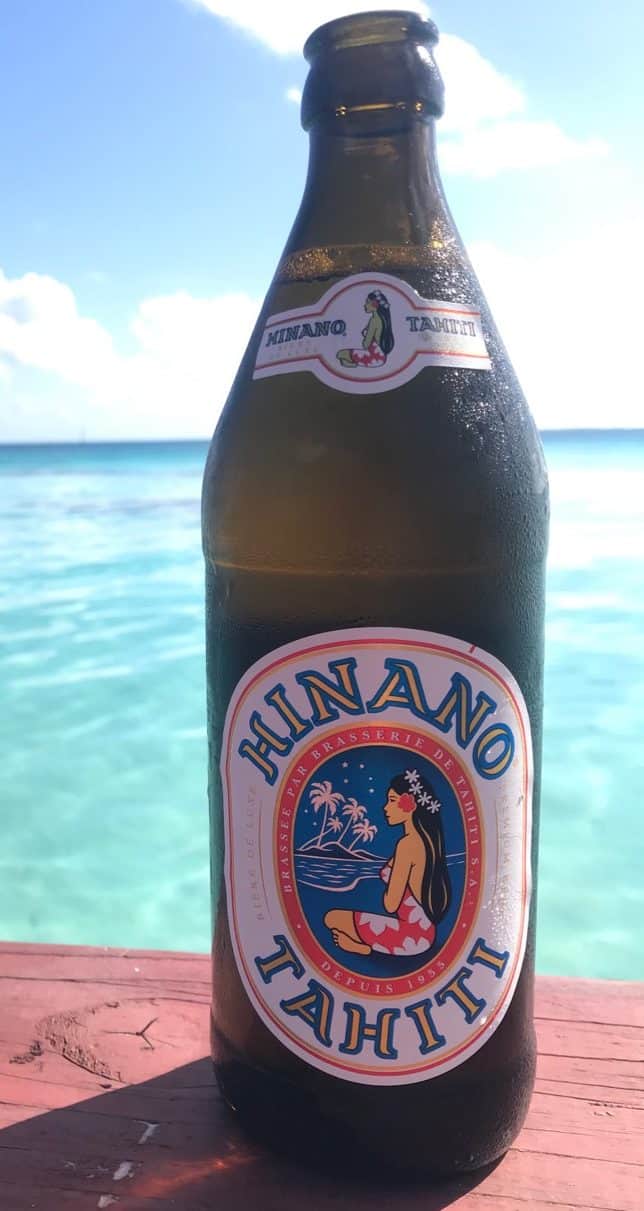 ---
✦ And if you don't want to do anything at all, go get a relaxing massage at places such as the Deep Ocean Sea or Holistic Spa.
✦Or simply sleep!✦
---
✦ Best Resorts To Stay in Bora Bora
Now that this article has enticed you to take a trip on a Bora Bora holiday, let's check out the top 5 places to stay during a Bora Bora holiday: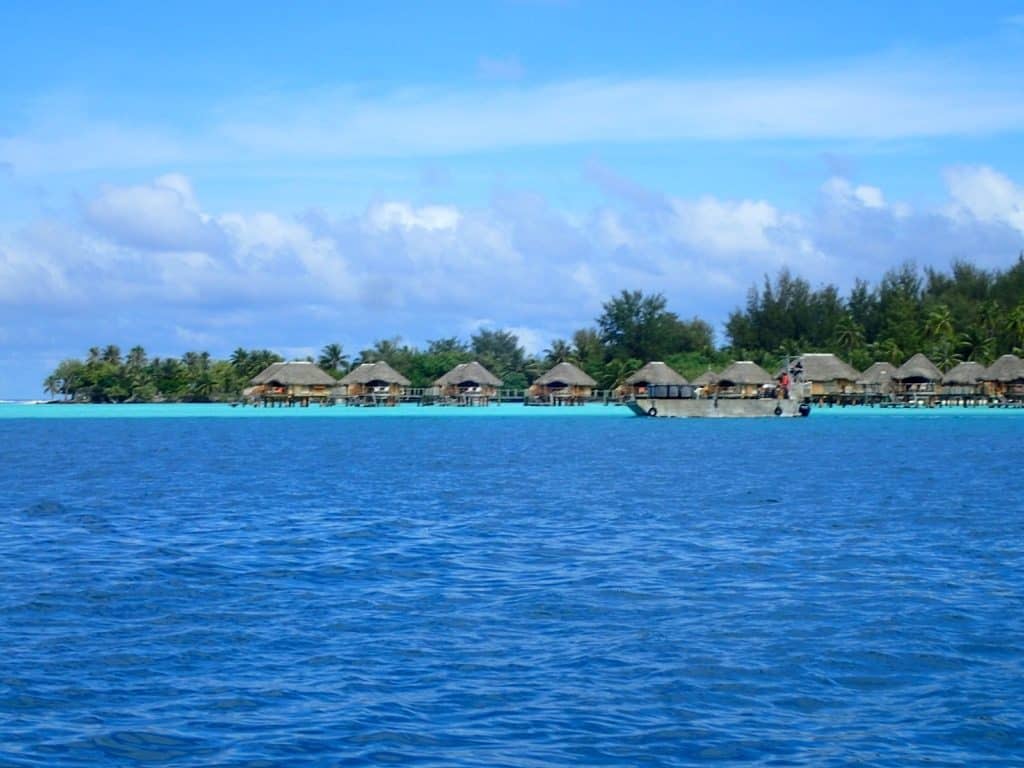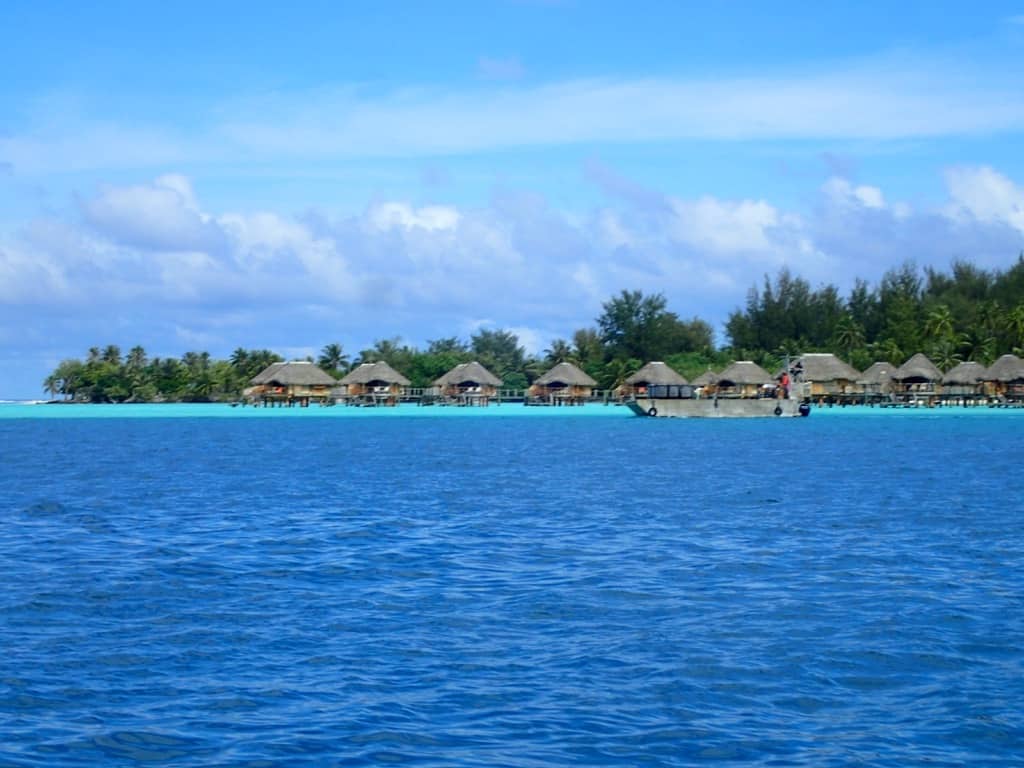 Bora Bora Pearl Beach Resort & Spa
The luxury resort Bora Bora Pearl Beach Resort & Spa is less than 15 minutes from the main town of Vaitape and features overwater bungalows. Aside from the bungalows, there are three restaurants, a spa, a luxury pool, and a mini-golf course.
Regis Bora Bora Resort
The Regis Bora Bora Resort offers access to a private beach and a butler service. You can wine and dine at the Far Niente restaurant or lounge at the Miri Miri Spa.
Four Seasons Resort Bora Bora
The Four Seasons Resort Bora Bora offers overwater bungalows. This resort also offers an infinity pool, fitness center, and a private beach. This is a great resort for families with children because it has childcare services and a kid's club.
Le Meridien Bora Bora
Le Meridien Bora Bora has an outdoor pool with a sun deck, plenty of water sport activities, and access to a private beach.
Conrad Bora Bora Nui
Conrad Bora Bora Nui: This 5-star resort about 1 1/2 miles from Matira Point is the perfect place to stay. They have everything from overwater bungalows to 1200 feet villas for your pleasure. You can enjoy swim-up bars, restaurants, and personal service here! With over 114 air-conditioned rooms, you will enjoy the bungalow as much as you enjoy the amazing views!
Intercontinental Le Moana
The last, but not only the top resort in Bora Bora is the InterContinental Le Moana. This luxury resort includes 48 overwater bungalows and 12 beach bungalows. There are fine dining restaurants as well as a spa and an outdoor pool.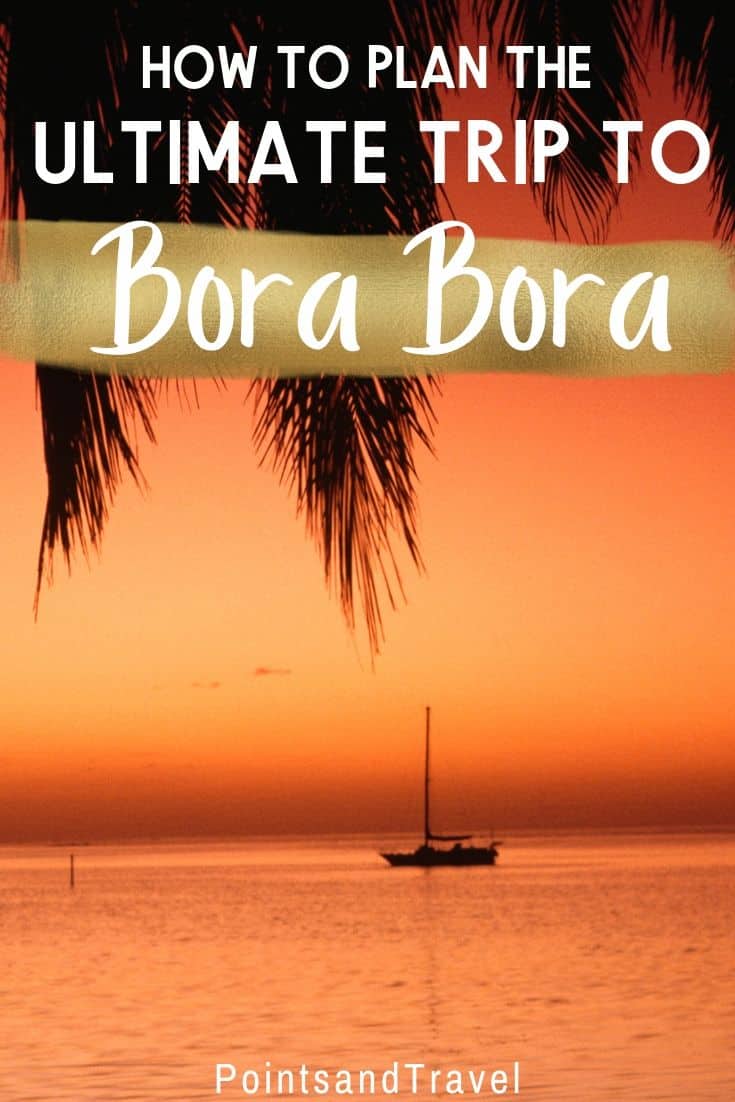 Read more about my trip from New Zealand to San Franciso via the Polynesian Crossing:
Nuku Hiva: Tiki's, A Moai, and More
Scuba Diving in French Polynesia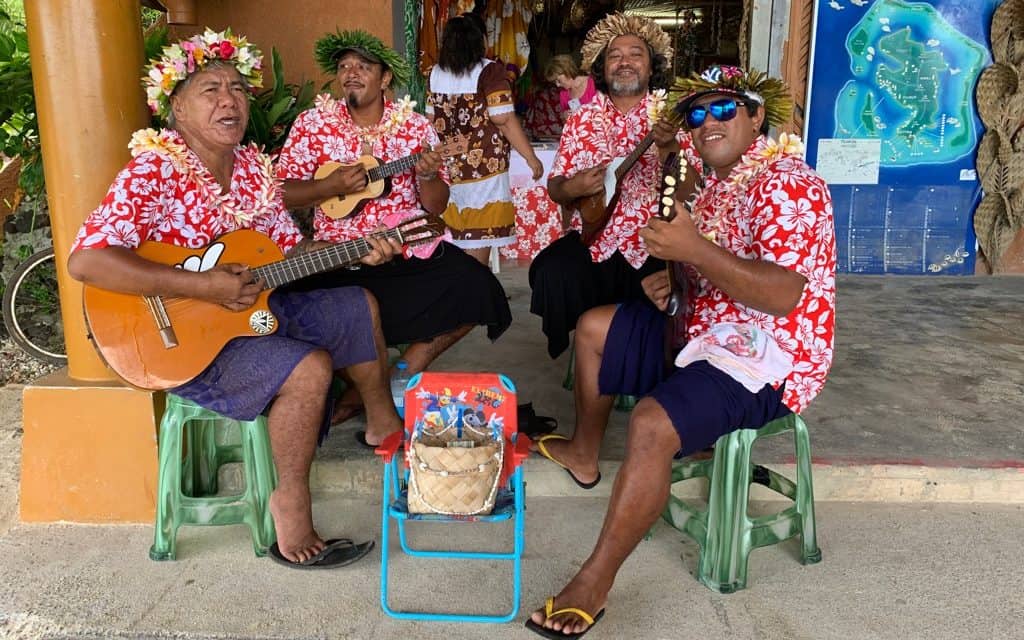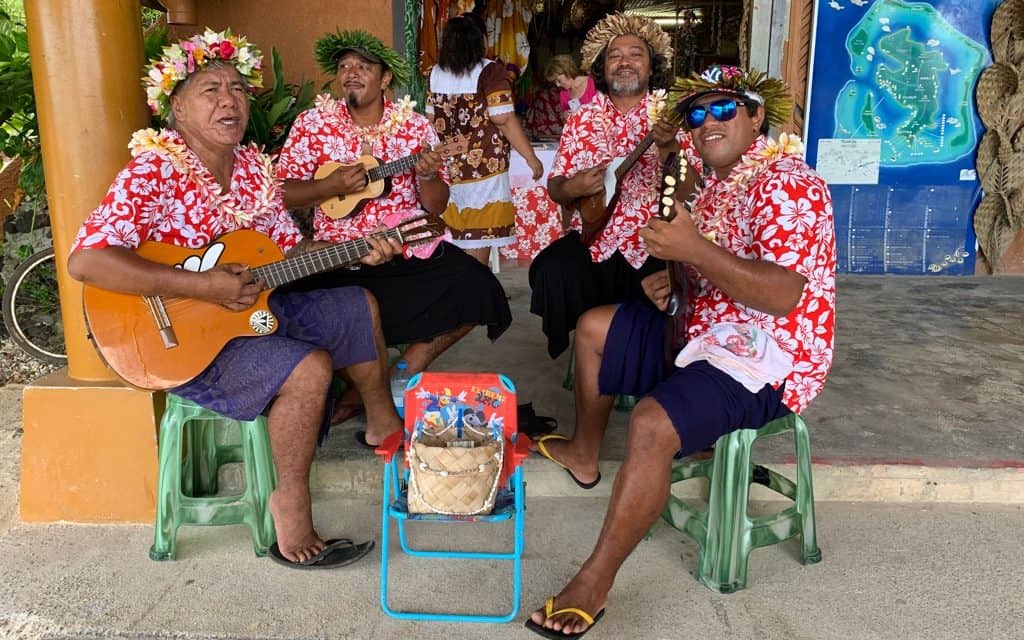 Disclosure: As is common in the travel industry, I was provided with accommodations, meals, and other compensation for the purposes of review by the Holland America Line onboard the MS Maasdam. While it has not influenced my review, PointsandTravel.com believes in full disclosure of all potential conflicts of interest. All Photos were taken by the author/or were given permission from the photographer. Affiliate links may be located in this article.