Comprised of more than 160 islands, the Kingdom of Tonga is a stunning country to visit in the South Pacific. It is located about 500 miles south of Samoa and 500 southeasts of Fiji, so somewhere out in the middle of nowhere! At least 36 of the country's islands are inhabited. I had a chance to visit Nuku 'alofa, Tonga on my Polynesian Crossing with the Holland America Cruise Line on the MS Maasdam. And I have made a list of things to do in Tonga just for you!
---
What's in this post:
hide
Things to do in Tonga!
---
I think Holland America's Polynesian Crossing cruise is the perfect way to see many islands in the South Pacific with ease. Primarily because it is cost-efficient and you only have to unpack once! I had a chance to visit New Zealand, Tonga, Cook Islands, Bora Bora, Moorea, Tahiti, Raiatea, Rangiroa, Fakarava, Nuku Hiva, and San Franciso, USA.
However, a common way to visit Tonga is via the airlines. The ones that fly to Tonga are Air New Zealand, Qantas, and Virgin Australia. Fua'Amotu Airport is on the main island of Tongatapu and is the most common airport used to get here.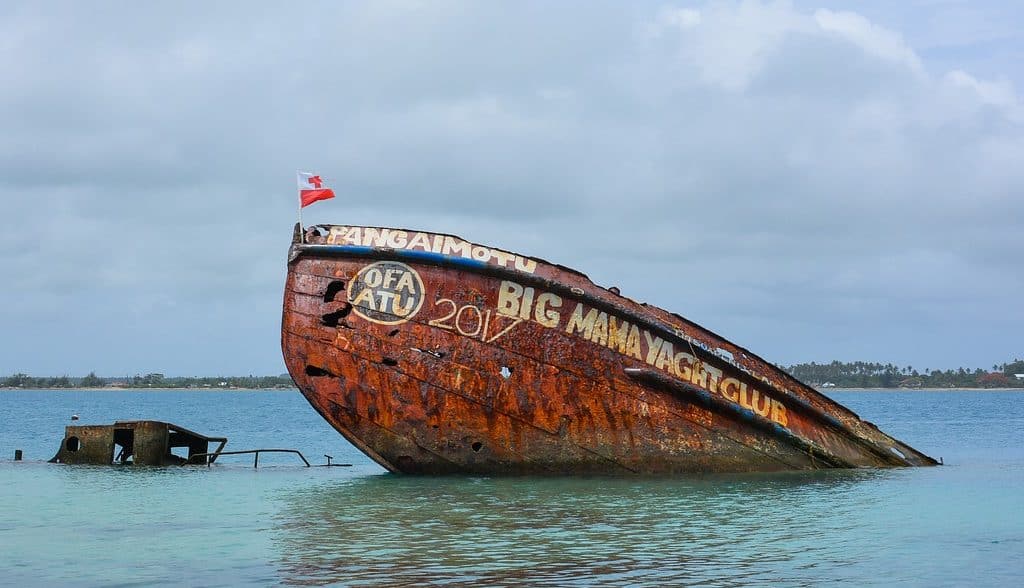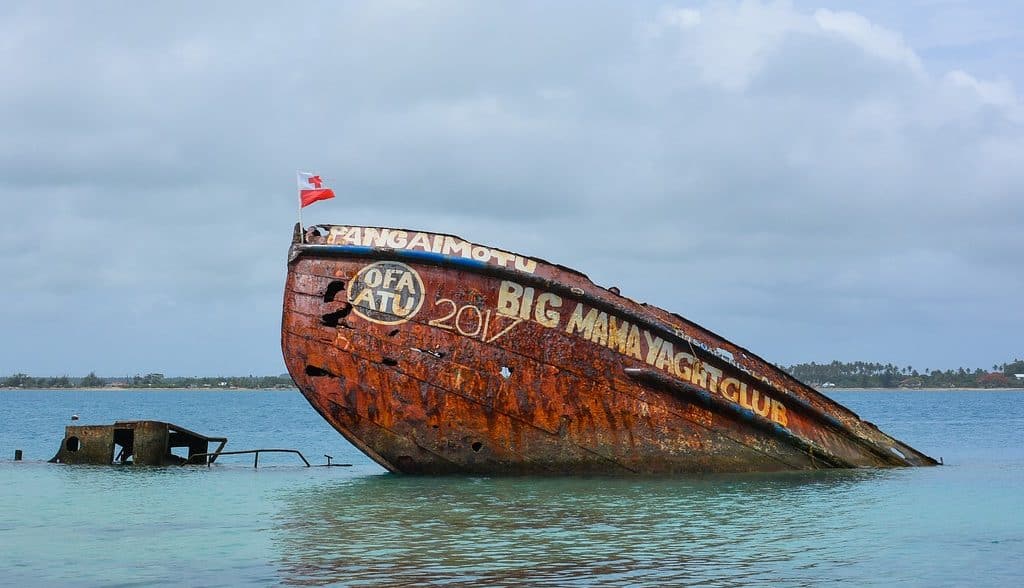 Best Time to Visit Tonga
The best time of the year to visit the Kingdom of Tonga and the city of Nuku'alofa is between May and October, however, I went at the end of April and the weather was quite good, although it did rain one day, and when I say rain, I mean pouring down rain! May to October does allow for more outdoor activities, better weather, and the best time to sightsee or to go to the beach (so be sure to bring your sunscreen!).
Also, most people in Tonga speak English, which was extremely helpful for my ability to get around. Remember that many Nuku'alofa merchants accept credit cards, the Kingdom of Tonga is a cash-friendly country that uses the Pa'anga currency.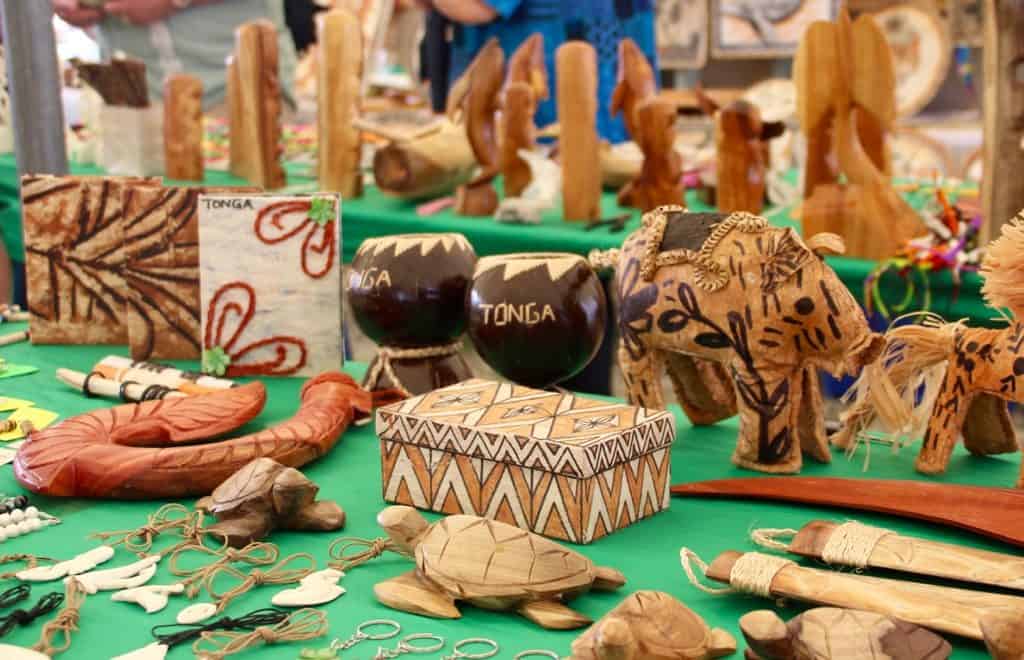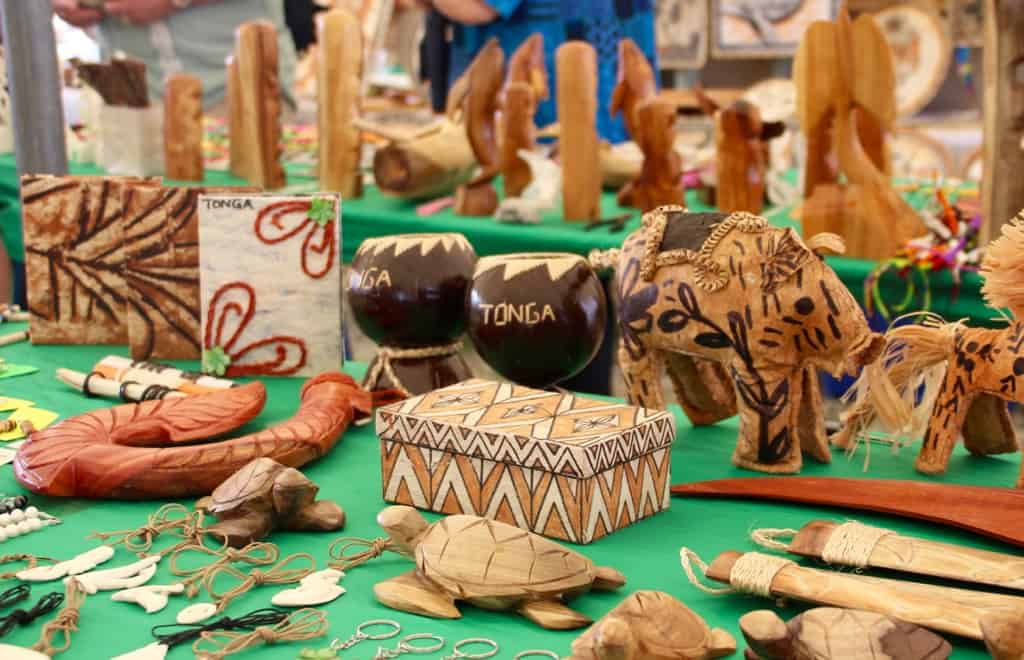 ✦ Things to do in Tonga on the main island of Tongatapu
There are many intriguing things to do when visiting Tonga. The pure gold and white beaches of Tonga are perfect for sunbathing. You are going to need a hat, water shoes, and plenty of sunscreen! Locals and tourists alike can enjoy many activities such as snorkeling, diving, swimming with the whales, cultural and sacred locations, and visiting the blowholes. We took a tour and were able to visit many of the awesome things on this island. So continue to read on for a list of easy and fun things to do in Tonga.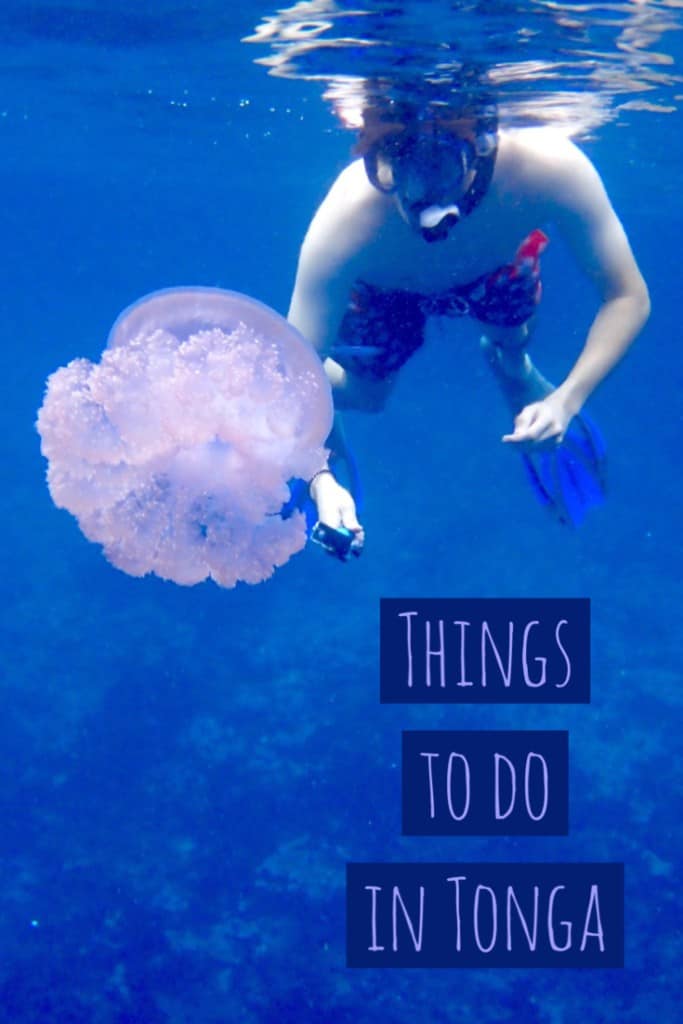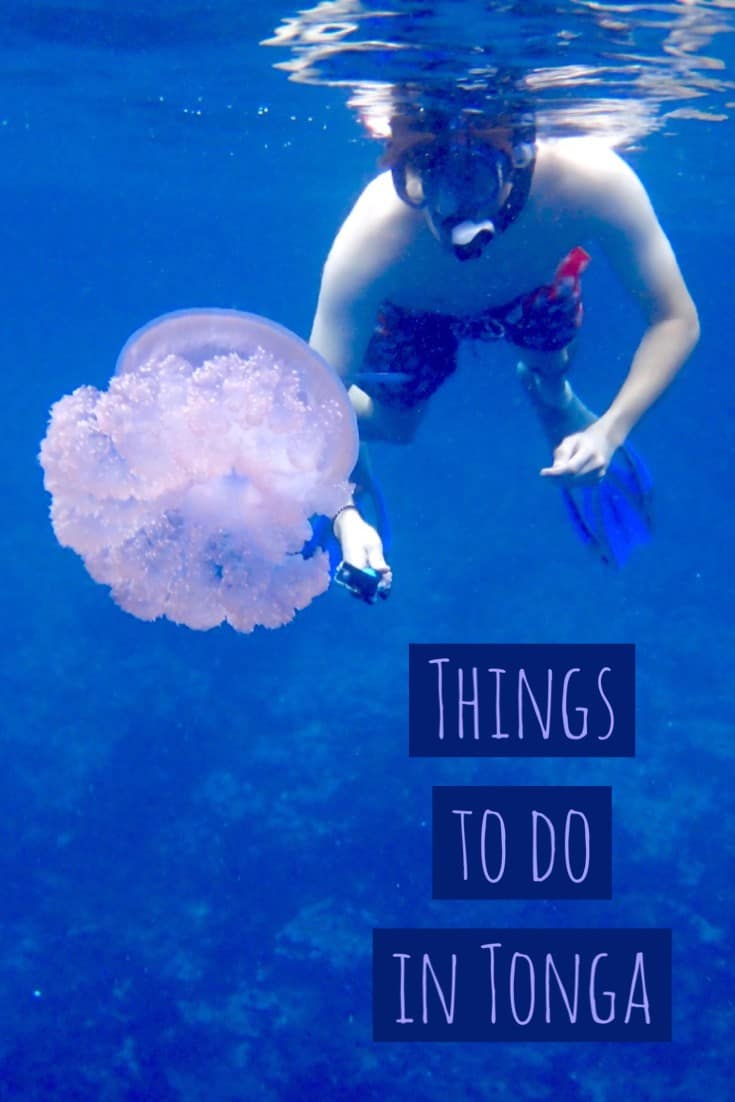 ✦ Visit the Stonehenge of Tonga: Ha'amonga 'a Maui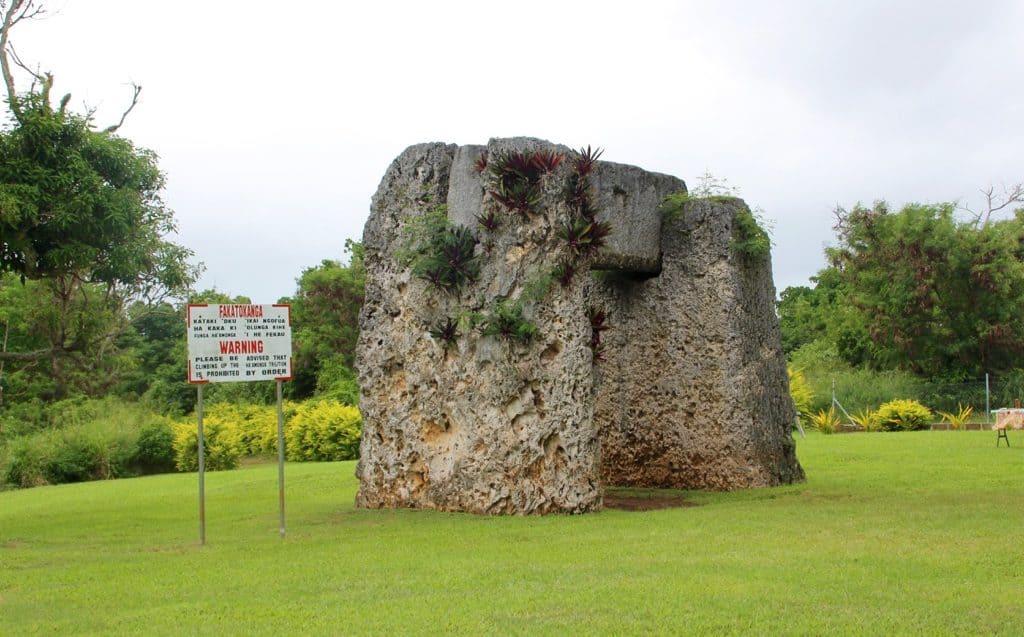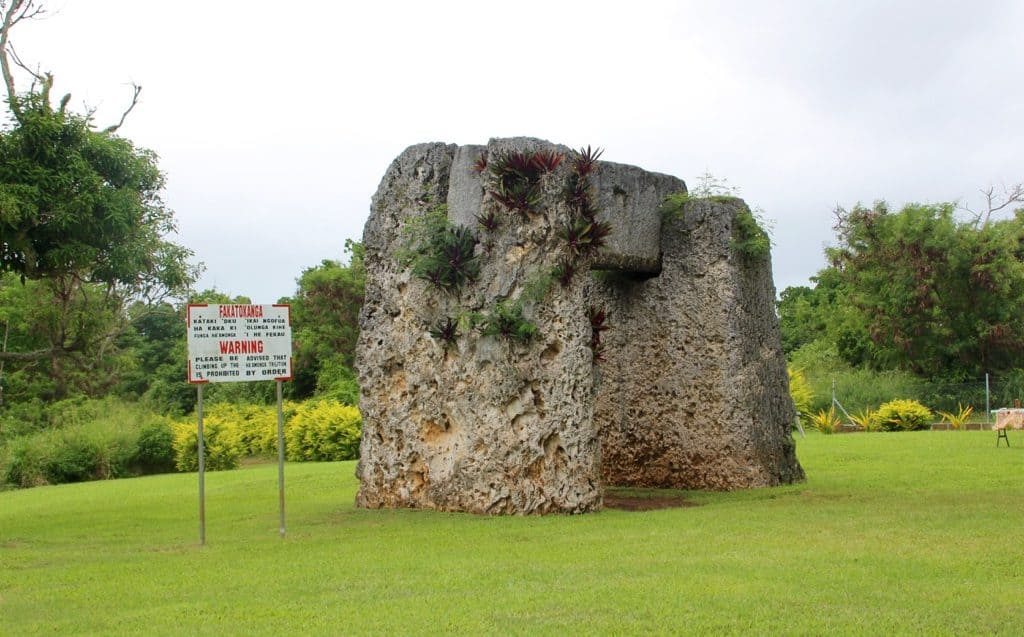 The best time to whip out your camera is when visiting the Stonehenge of Tonga, Ha'amonga 'a Maui. This 13th-century coral limestone formation was built as a gateway for a chief. The people of Tonga believe that this 17-ft. Stonehenge was built by the god Maui. The stone archway that is made of coral is considered the entryway to the ancient Tonga Kingdom. While there, look through the stones to see a massive stone from the King's seat called Maka Faakinanga in the background. At this location of the ancient rock is where the king's throne was said to be located. This is an interesting site when thinking about the history and culture of the Tongan people.
✦ Visit Other Ancient Burial Sites
Scattered throughout the main island of Tongatapu are several ancient burial sites. We had a chance to visit Paepae'o Tele'a and Arai te Tonga. There wasn't too much to see at Paepae'o Tele'a other than a monument that had been erected there. The more preserved site was Arai te Tonga where they are currently excavating some of the lands to locate more of this sacred site.
✦ Visit the Royal Palace and Royal Cemetery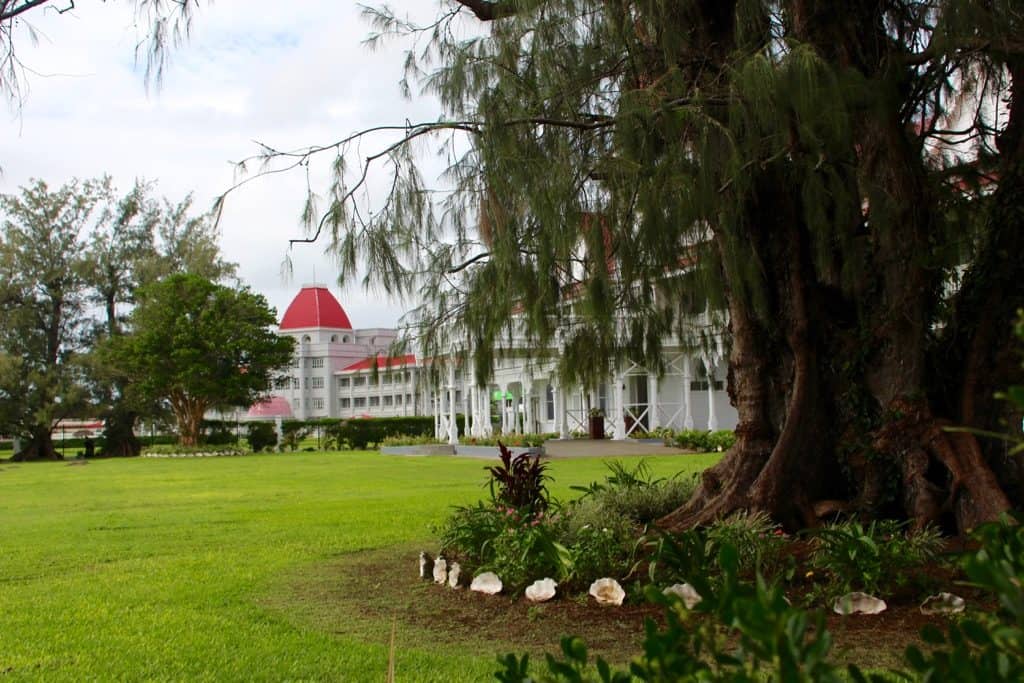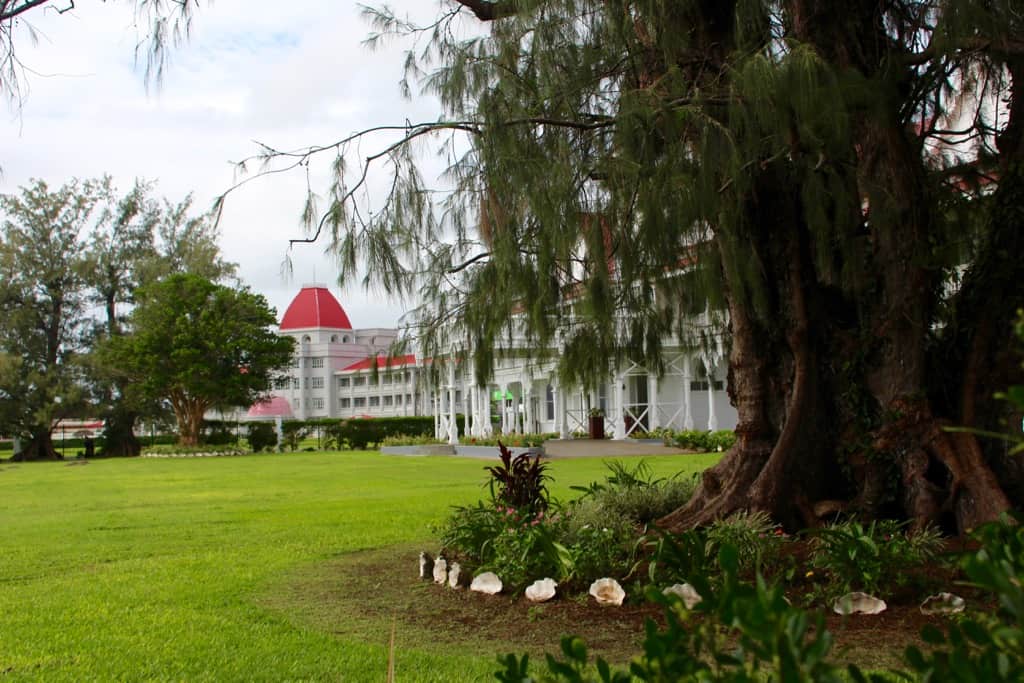 Both the Tongan Royal Palace and the royal cemetery are not too far from the main wharf in Nuku 'alofa, Tongatapu, the main island in Tonga. In fact, the Royal Palace is right by the water and surrounded by a guarded gate. It is a grand Victorian-styled structure and is the home of the King of Tonga. It was built in 1865 and is known as "lotoa".
✦ Visit the Royal Cemetery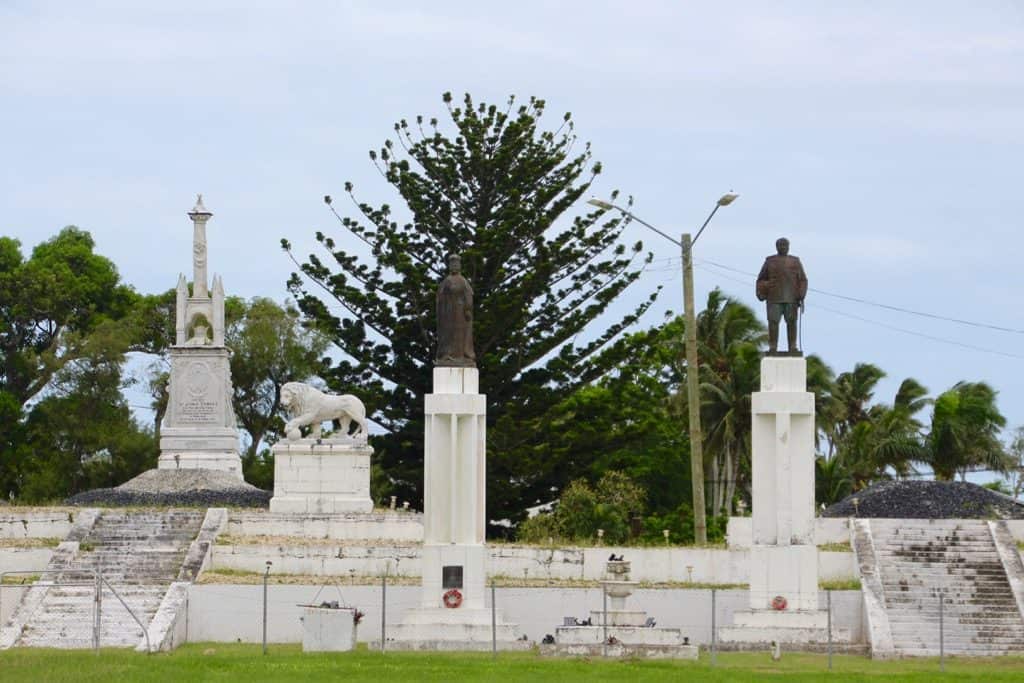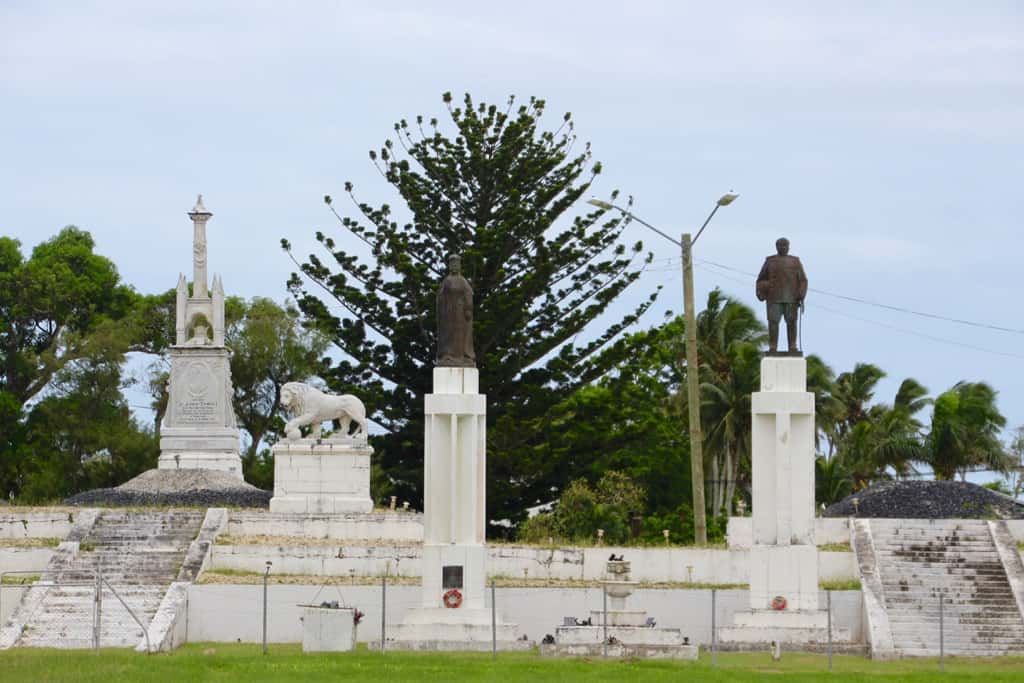 The Royal Cemetery is not too far away and is surrounded by a giant gate, so you won't be able to get too close! The earliest known grave at this site dates back as far as 1300 BC tentatively. The tombs here are known as Langi or royal tombs.
Things to do in Tonga on the Main Island of Tongatapu:
✦ Visit the Anahulu Cave on Tongatapu
With the idea of swimming in mind, a swim in the Anahulu Cave is a must! This underground "pool" is surrounded by glittering limestone caverns. The Anahulu Cave is located 150 feet from the beach and is on the east side of the main island of Tongatapu in Haveluliku.
✦ Go See Captain Cook's Original Landing Site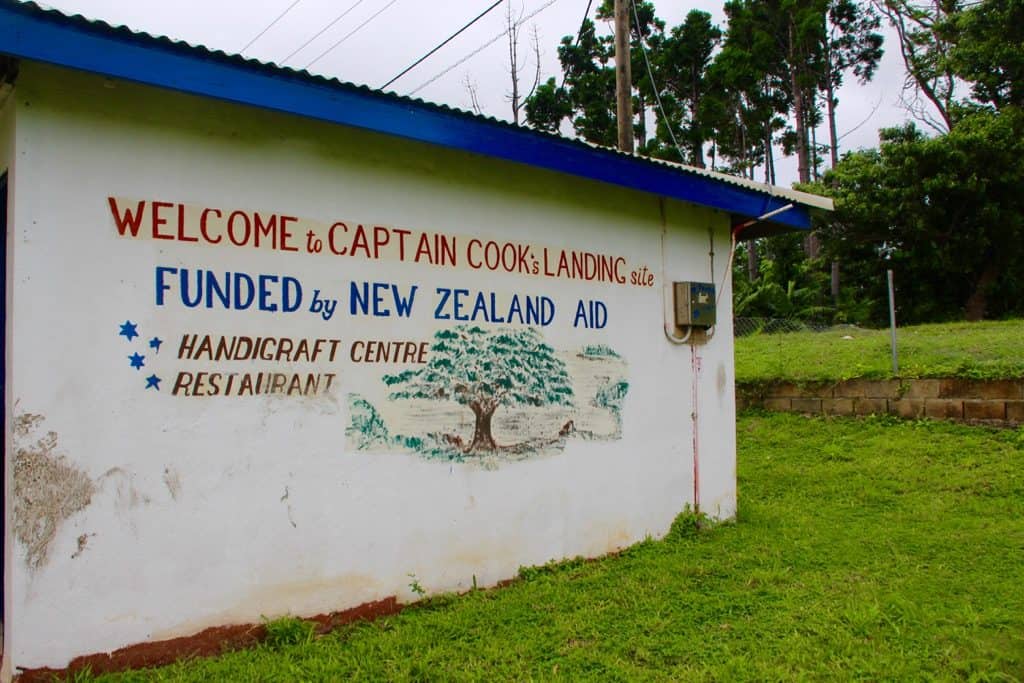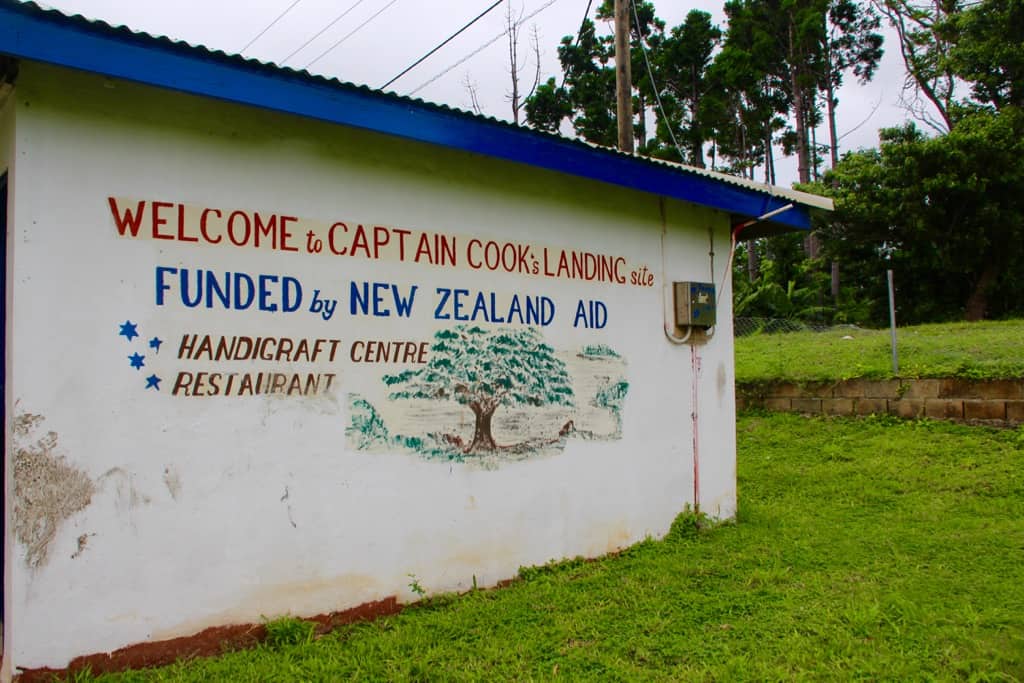 There is a large monument and cemented dock area that marks the spot where the famous explorer Captain James Cook first landed back in Tonga on April 30th, 1777. He called Tonga the "Friendly Islands" because of the welcoming he received from the locals upon his arrival. The day I visited there were a few local women selling their jewelry and knick-knacks on tables near the monument.
✦ Swim with Humpback Whales!
One of the most exhilarating activity to do is swim with the humpback whales. Sure, you have probably seen "whale watching tours" signs when traveling to other countries, but in Tonga, you can actually swim with whales!
More Things to do in Tonga:
✦ Can You Spot the Fishing Pigs?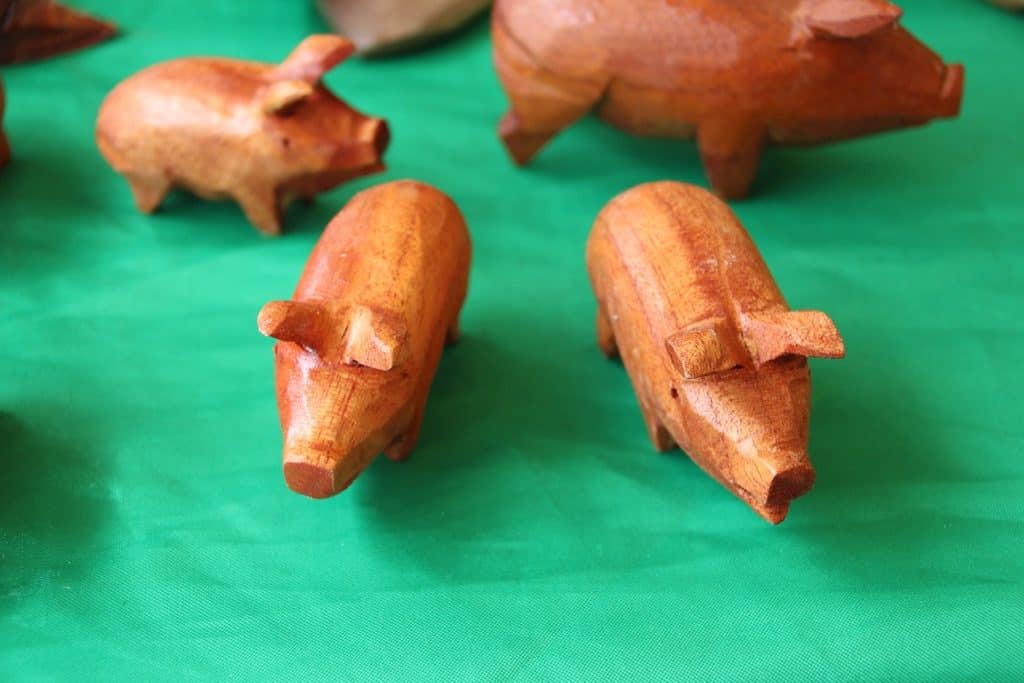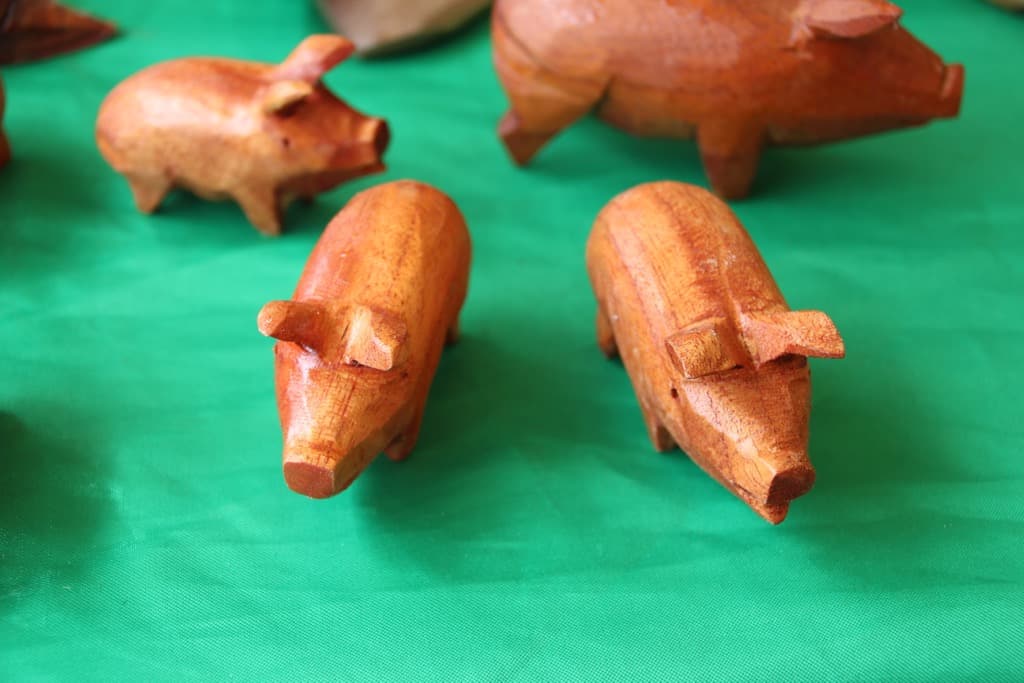 The strangest thing you might see in Tonga is fishing pigs. Yes, you certainly read that right. Fishing pigs usually come out when the tide is out from the beach of Talafo'ou. These pigs enjoy fresh clams, mussels, and fish that show up on the sandy beach. Although we only heard about this, I would go back just to see them!
✦ Visit the Natural Blowhole on Tongatapu
The most natural blowhole you will ever see is the Mapu a Vaea blowhole in Houma on the main island of Tongatapu. The forceful waves of the ocean allow for a gust of water to rage from the volcanic rock. The "Chief's Whistle" is a truly stunning sight to behold.
✦ Visit the Gold and White Beaches of Tonga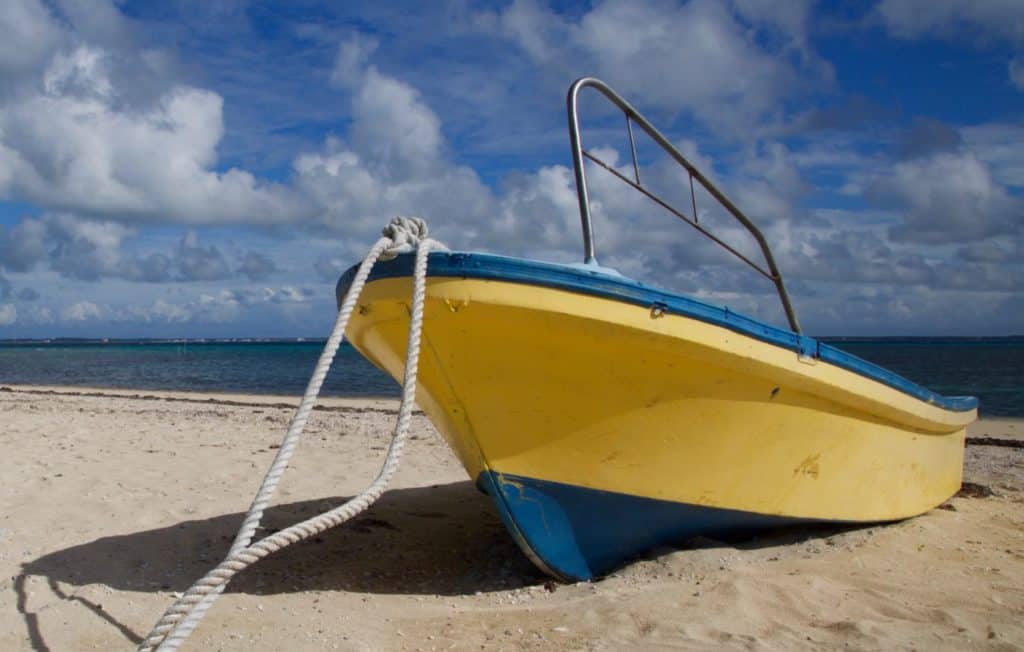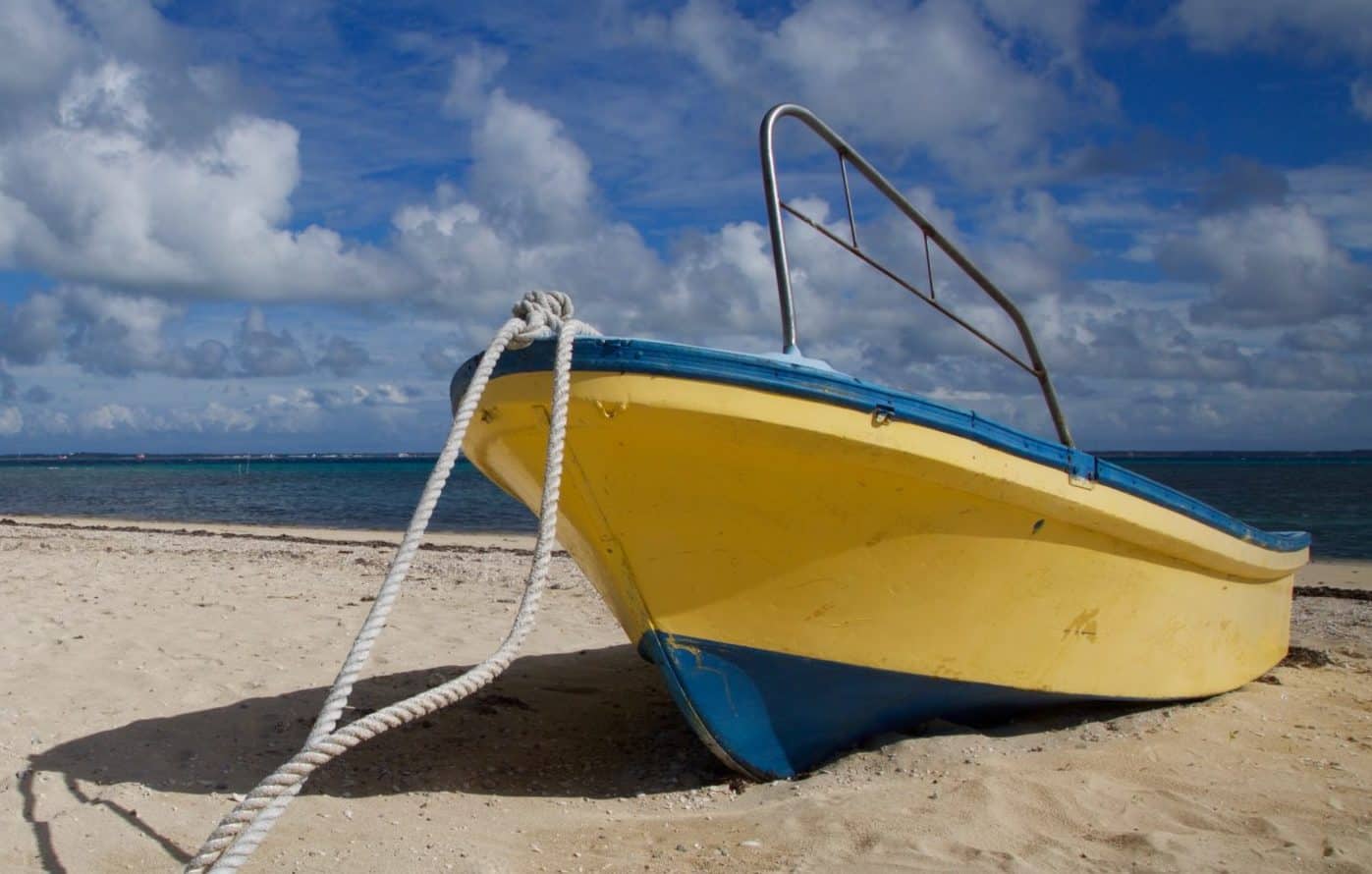 ✦ Visit Hufangalupe: a natural land bridge on Tongatapu
Another beautiful and natural creation is the natural land bridge, Hufangalupe. This stunning archway was created when the roof of a sea cave collapsed. The archway is often nicknamed as the "Pigeon's doorway" because of its interesting shape.
More Things to do in Tonga:
✦ Visit a Few of Tonga's Islands for Day Trips:
The three main islands in Tonga are Tongatapu, Ha'apai, and Vava'u. Tourists can use the ferry services to visit the other islands. Day trips to the other islands in Tonga is a must, especially if you have the extra time. A few islands to see are Vava U', Nuku Island, Fafa Island, 'Atata Island, 'Eua, and Ha'apai.
✦ Visiting Vava' u by Boat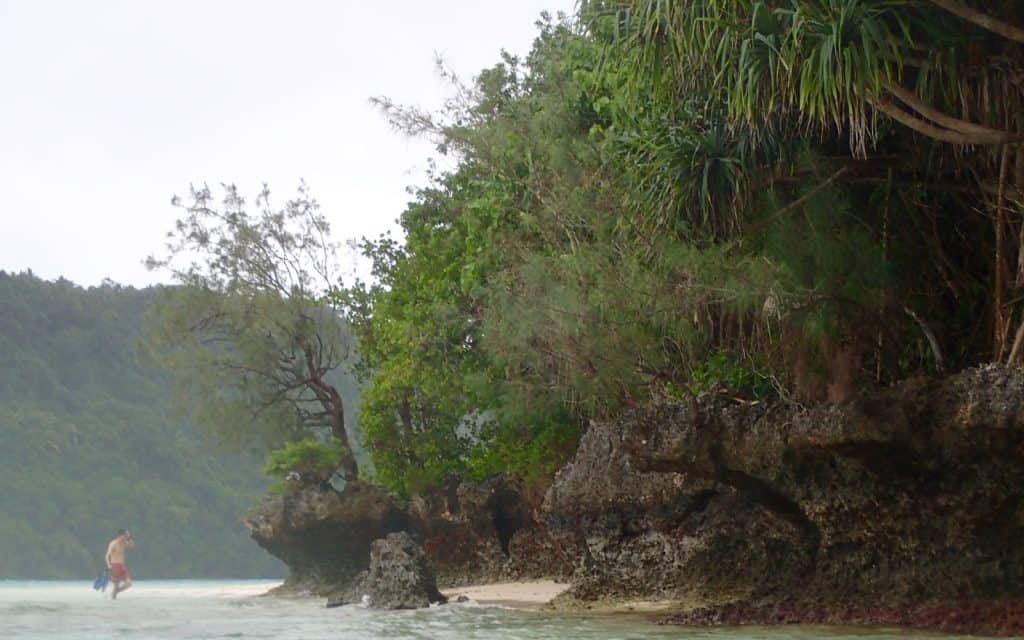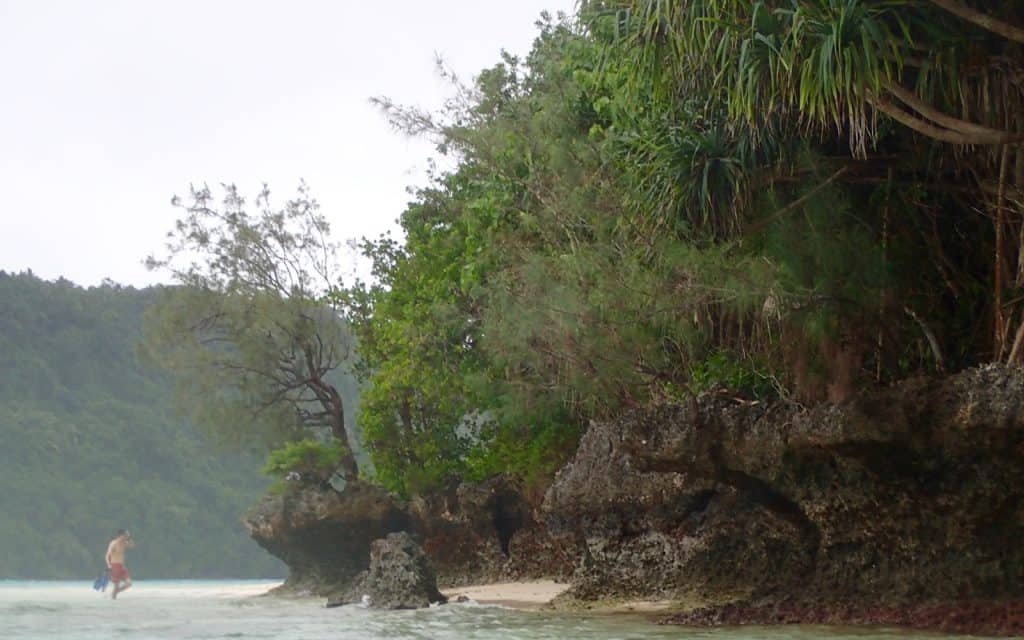 We had a chance to visit Vava' u on our second day in Tonga. The moment we arrived from our tender into the city of Neiafu from the Holland America Maasdam ship, it was pouring down rain. And when I say pouring, I mean it! As we were soaking wet from head to toe. We had a scheduled tour to go to Paradise Island and do snorkeling and an island tour. But the tour got canceled. However, good luck came our way and we were able to grab a ride on a different tour to another smaller (almost uninhabited island) called Nuku Island on a different boat.
And before you know it, we were snorkeling along the shores of Nuku Island and its beautiful sandy beach. Then back on board the boat, we went snorkeling out to Swallow's Cave! All I can say is WOW! What an experience and WOW moment.
✦ Snorkeling in Swallows Cave on Kapa Island
This was a total blast! My son and I did some snorkeling in Swallow's Cave. We were the first ones off the fishing boat that took us out there. As soon as we got near the cave's entrance, we started to see literally thousands of baitfish in a swirl-like ball. As we got nearer to them, they would move around and allow us to go in between them. They were like magic swirling around us inside the cave. They would go deeper and deeper and then rise again closer to the surface. Just outside the entrance to the cave, we also saw some cool looking jellyfish as well.
Another cave that is on Vava'u Island is Mariner's Cave. Swimming in Mariners Cave can feel intoxicating because of the rush of "fog" that builds up right before the swell disappears.
✦ Visit the islands of Fafa, Eua, and 'Atata
Fafa Island is famous for its stunning resorts, crystal clear waters, and coral reefs.
If you want to immerse yourself in a gorgeous rainforest, then Eua is the place to be.
The island of 'Atata is perfect for a day trip. Windsurfing, kayaking, swimming and sunset watching are a handful of splendid activities to do in 'Atata.
✦ Early Inhabitants of the Islands in Tonga
A little background information about the inhabitants of Nuku'alofa and the Kingdom of Tonga: The first inhabitants of Tonga date back to 1500 BC. The Tongans had chiefs to govern their villages back then. In 1845, Tonga became a united country under the young warrior, Taufa'ahau, whose baptized name was King George Tupou I of Tonga. Tongans are closely related to the Polynesians and Samoans as far as their culture goes. Traditional dances such as Kailao and Me'etu'upaki are commonly seen at national events and at local festivals. These dances represent things like a war dance or the national dance of Lakalaka.
✦ The Kingdom of Tonga's Religion: Christianity
Tonga is considered a Christian country since it was infiltrated by the Methodist. The people of Tonga are extremely religious and view Sunday as a day of God and family. Few shops are open and there is little activity on the island. Their love for God has influenced the local's outlook on life. They have strict rules in which tourists (and locals) must follow. For example, men and women must dress appropriately and always have their knees covered. This dress code was established as a form of respect. This means no see-through material, mini-shirts, belly-free outfits, or bikinis.
A helpful tip is to pack light and casual. Do not pack anything that may appear to be inappropriate or "skimpy". You should expect the Tongan people to be very polite, calm and friendly.
✦ Tonga's Food Scene
Many of the cultural festivals in which dances are performed also serve various Tongan foods. Tongans are really big on seafood but they also enjoy other types of food as well. The most common foods of Tonga are coconuts, the Hawaiian sweet potato, tapioca or cassava, taro, mango, passion fruit, and breadfruit (Mei). Surrounded by water, the most common seafood served in Tonga are seaweed, mussels, octopus, sea snail, and vegetarian lobsters (U'O). Some popular dishes one must try are Feke (octopus), Kapisi pulu (beef cabbage), and for dessert Topai (a dumpling in sweet coconut syrup).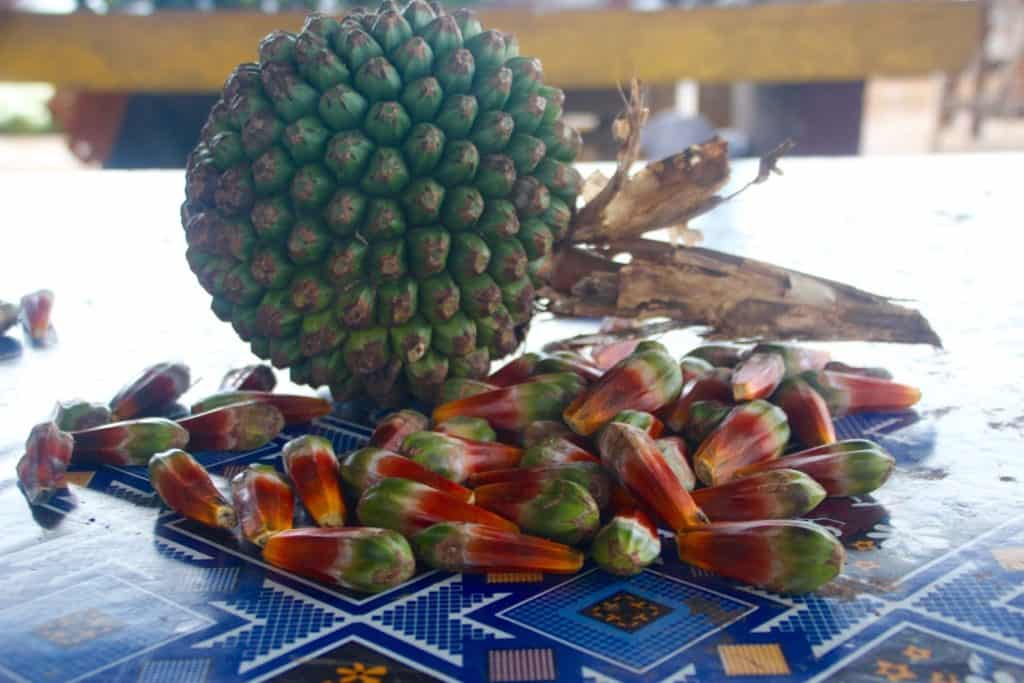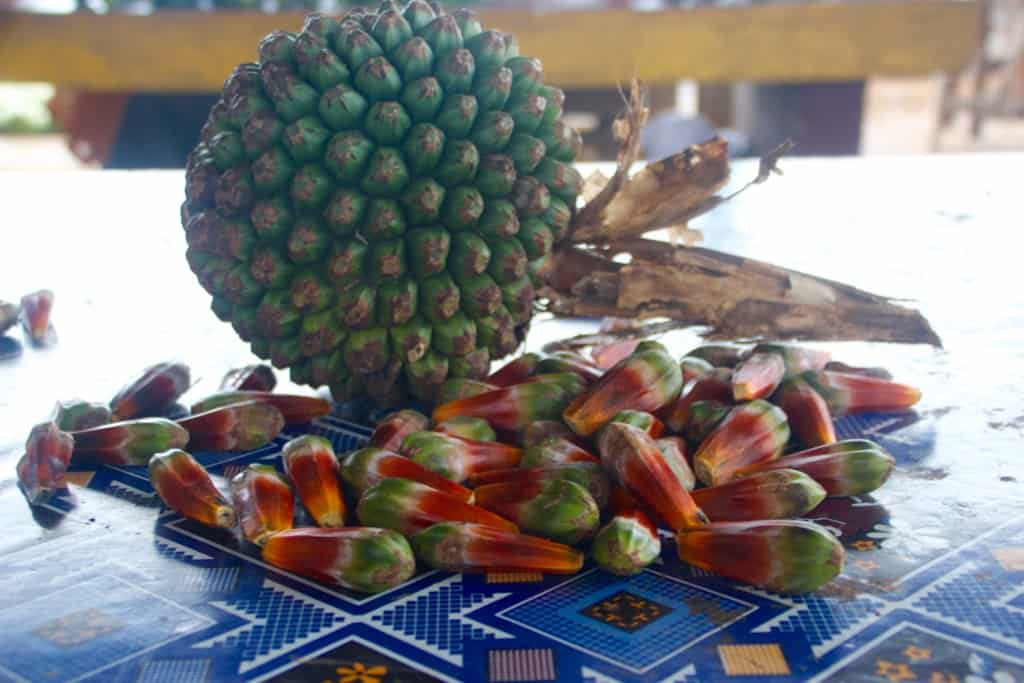 It is truly wonderful that we live in a world with many different cultures and traditions that can render your vacation a unique experience. A visit to the Kingdom of Tonga is definitely that. But I do believe that each distinct island in Tonga is what delivers such a remarkable and unique experience. Home to the delicious vanilla bean, coconuts, and friendly people, Tonga is an extraordinary country to visit on your next holiday.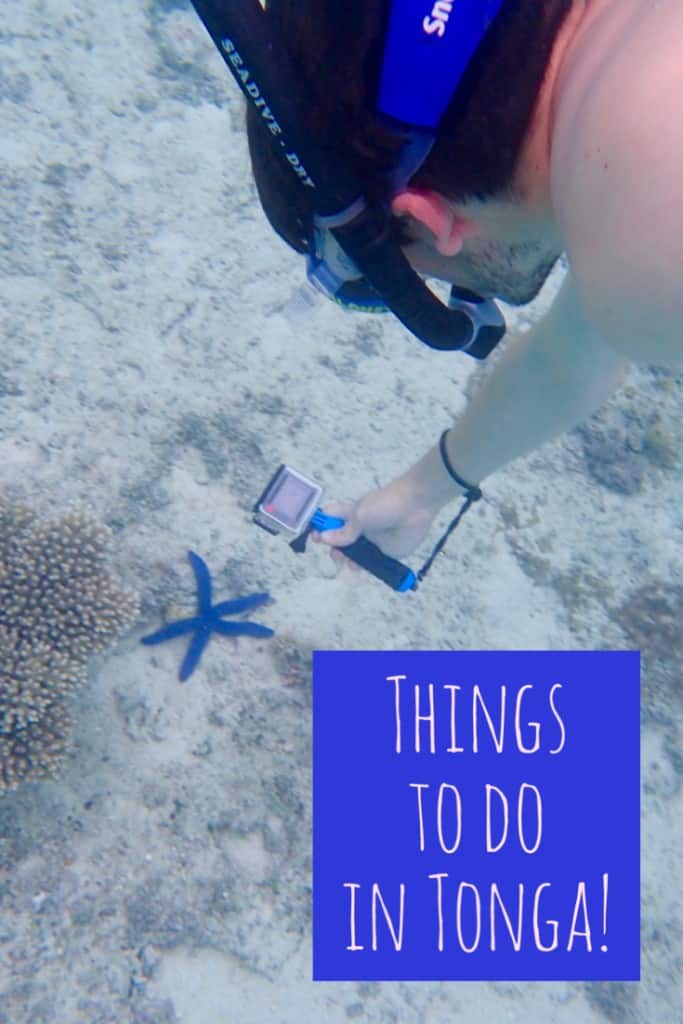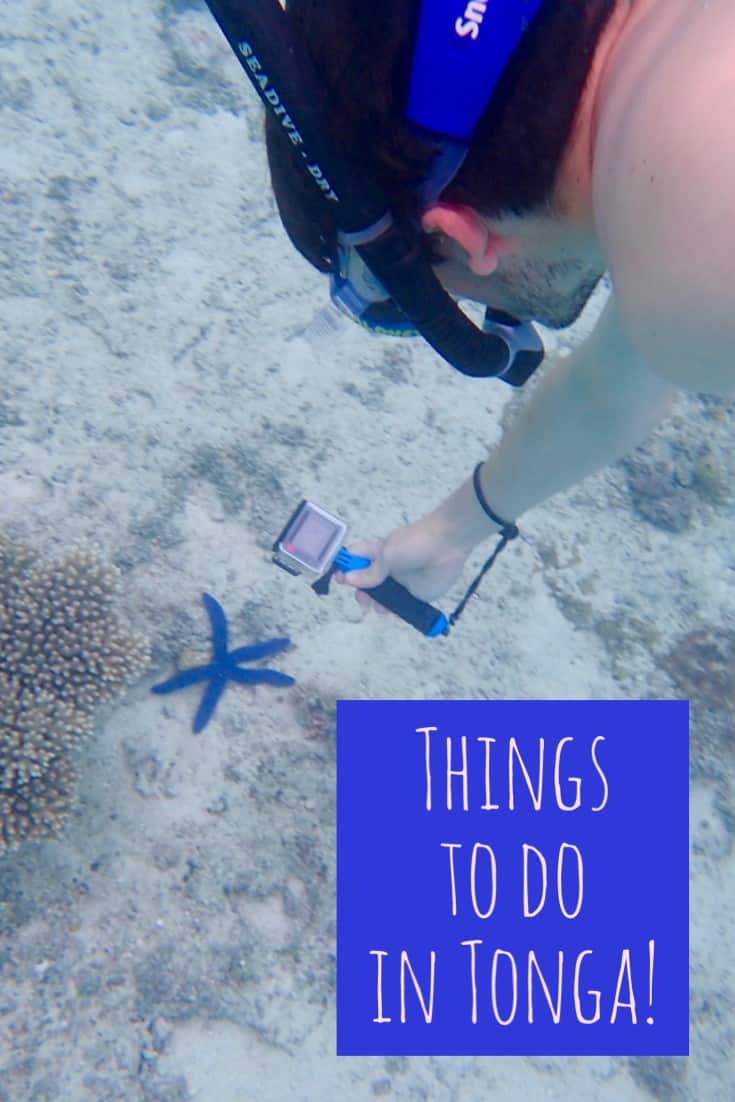 Disclosure: As is common in the travel industry, I was provided with accommodations, meals and other compensation for the purposes of review by the Holland America Line. While it has not influenced my review, PointsandTravel.com believes in full disclosure of all potential conflicts of interest. All Photos were taken by the author/or were given permission from the photographer. Affiliate links may be located in this article.