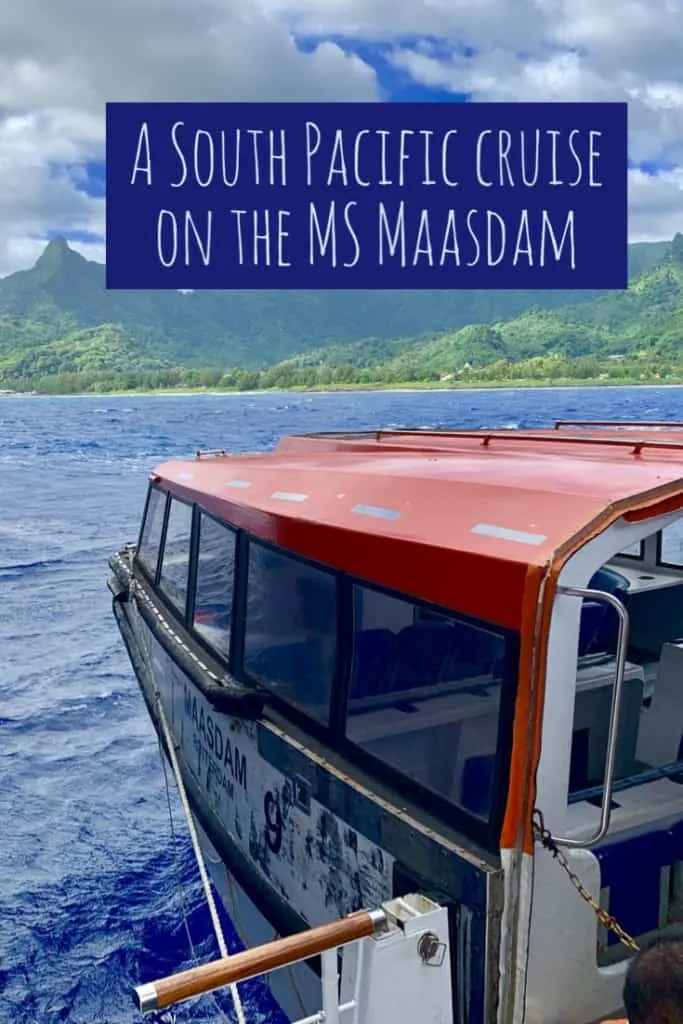 Holland America is one of many cruise liners that make a global voyage every year anchoring in ports on every continent on Earth. Despite the fact that so many ocean liners make the same trek, I consider myself lucky to have done it with the Holland America Line. My Mom and I had the pleasure of hopping on the MS Maasdam in Auckland, New Zealand for a 24-day Polynesian Crossing. This French Polynesian cruise visited 12 ports in 6 countries that began in Auckland, New Zealand and ended in San Francisco, USA. It included places like the famous islands of Moorea, Tahiti, and Bora Bora, as well as lesser-known islands such as Tonga, Raiatea, Nuku Hiva, and the archipelago of Tuamotu.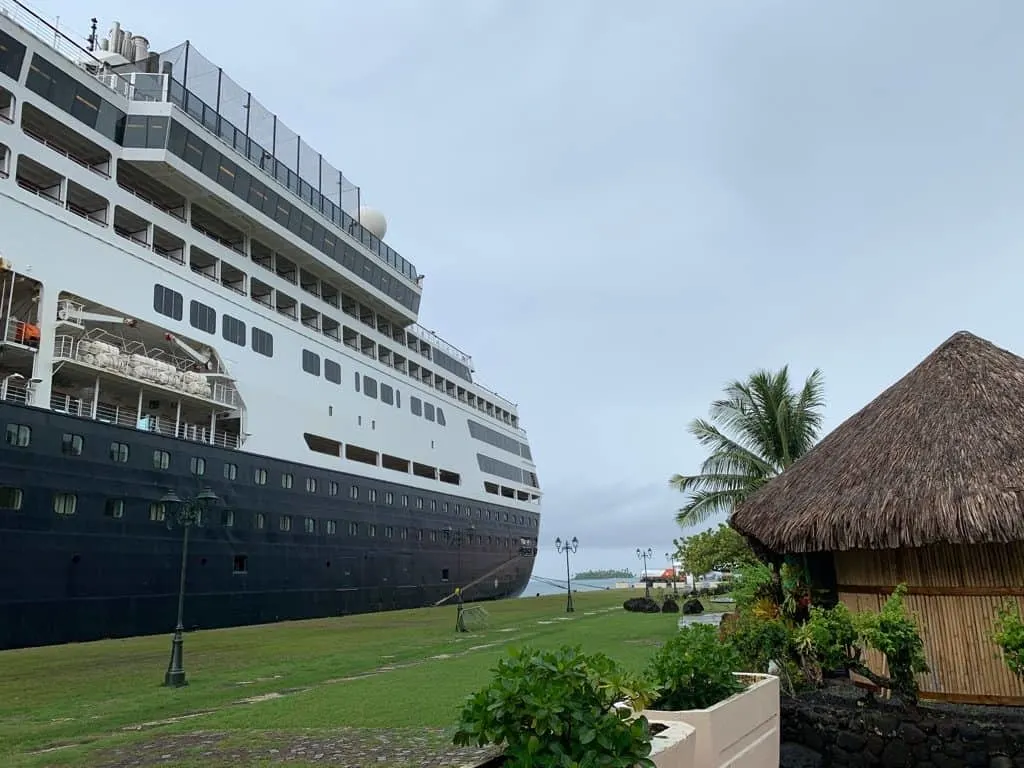 Now granted, I am blessed to get to cruise with my Mom, but we discussed prior to this trip what would be the best way to get to see all these islands and hands down we agreed that doing it by cruise is actually the very best way to see the number of islands that we did in the amount of time that we had. Especially for a first-timer to the islands or someone who is not so well versed on traveling – yet! This way – two things – you can unpack once and you can visit a lot of islands to decide which ones you want to go back to. We even met several young backpacker types that hopped on the ship in New Zealand simply because they found it was cost effective for them to visit all the islands they wanted in the South Pacific. So let me tell you about our first timers experience on this South Pacific cruise.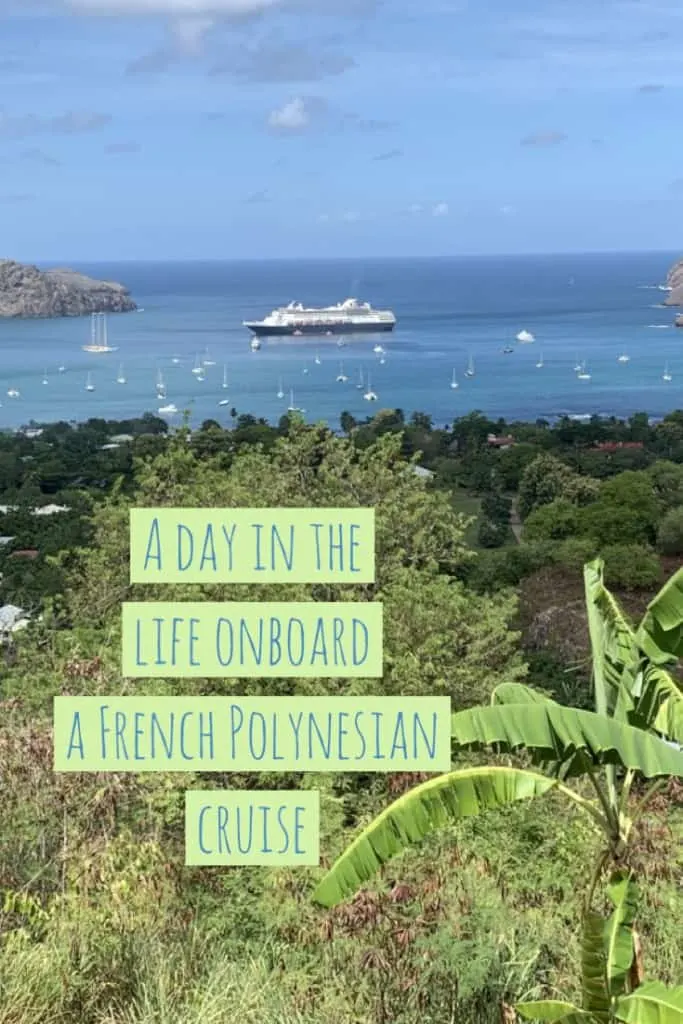 You may also be here to find out what Holland America has to offer, but let me first tell you why you should pick them as your next cruise company. Holland America is typically for older folks who are looking for relaxation, unrivaled experiences both on and off the ship, and memories that they can cherish for the rest of their life. I found that I was one of the youngest on the ship, however, that didn't bother me, as the passengers I met were warm and friendly. Their expertise in the cruise world was phenomenal and I was in awe at the many places most of these travelers have been in their lifetime. I learned a lot from these experienced cruisers.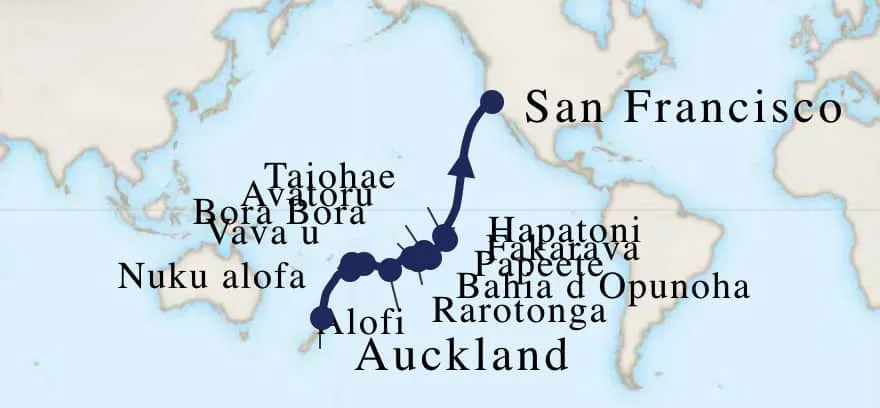 To give you an idea of the stops on a 24-day South Pacific Cruise, here was our itinerary on Holland America:
Arrival into Auckland, New Zealand
2 Days at Sea
Nuku Alofa, Tonga
Vava U, Tonga
Crossed the International Date Line
Alofi, Nieu
1 Day at Sea
Rarotonga, Cook Islands
1 Day at Sea
Bora Bora, French Polynesia
Bahia D Opunoha, Moorea, French Polynesia
2 Days in Papeete, Tahiti French Polynesia
Uturoa, Raiatea, French Polynesia
Avatoru, Rangiroa, Tuamotu Archipelago, French Polynesia
Rotoava, Fakarava, Tuamotu Archipelago, French Polynesia
1 Day at Sea
Taiohae, Nuku Hiva, French Polynesia
1 Day at Sea
Crossing the Equator
6 Days at Sea
San Fransico, CA, USA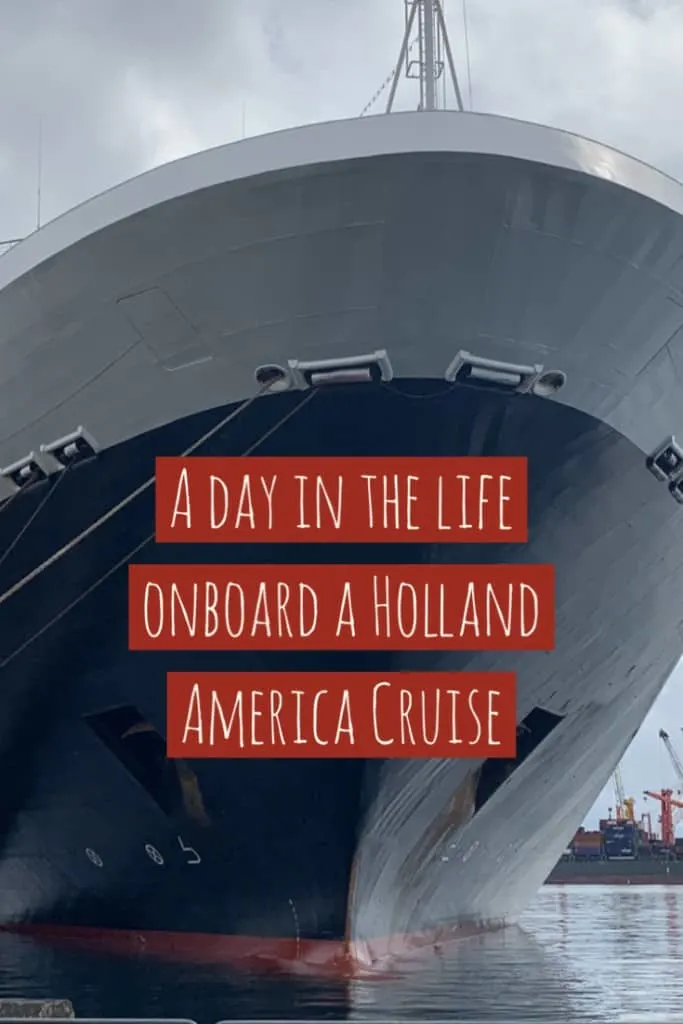 Below I will breakdown the different aspects of the MS Maasdam that made our voyage to French Polynesia and the South Pacific exciting, exhilarating, and educational.
✦ A Day in the Life on a South Pacific Cruise with Holland America – The FOOD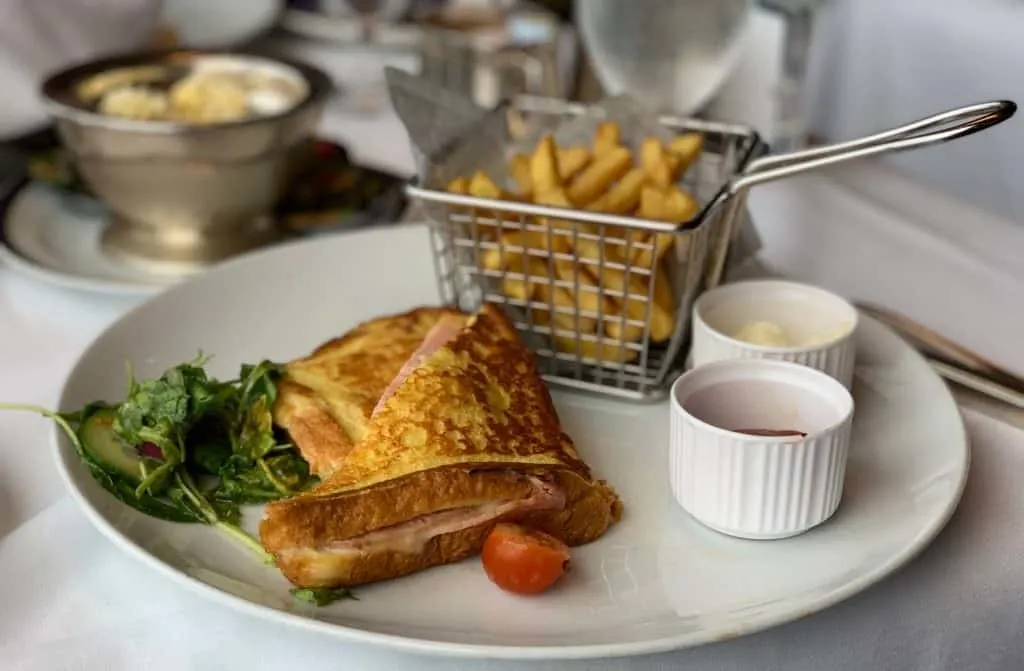 One thing I can guarantee is that you will never go hungry on the MS Maasdam. There are a plethora of options to choose from when deciding where you would like to eat. Restaurants on the Maasdam ship include Canaletto, Dive In, Rotterdam Dining Room, Pinnacle Grill, and the one-night occasion of Rudi's Sel de Mar. All of these restaurants can be found on Decks 7, 8, and 11. The latter three usually require a specific attire so just be aware to check the schedule each day so you have an idea of whether to wear casual, smart casual or gala clothing. If you do not feel like getting ready to go out, you can also have the restaurants deliver the food to your room at little or no extra cost to you depending on which dishes you choose. Fresh fruit is available upon request as well.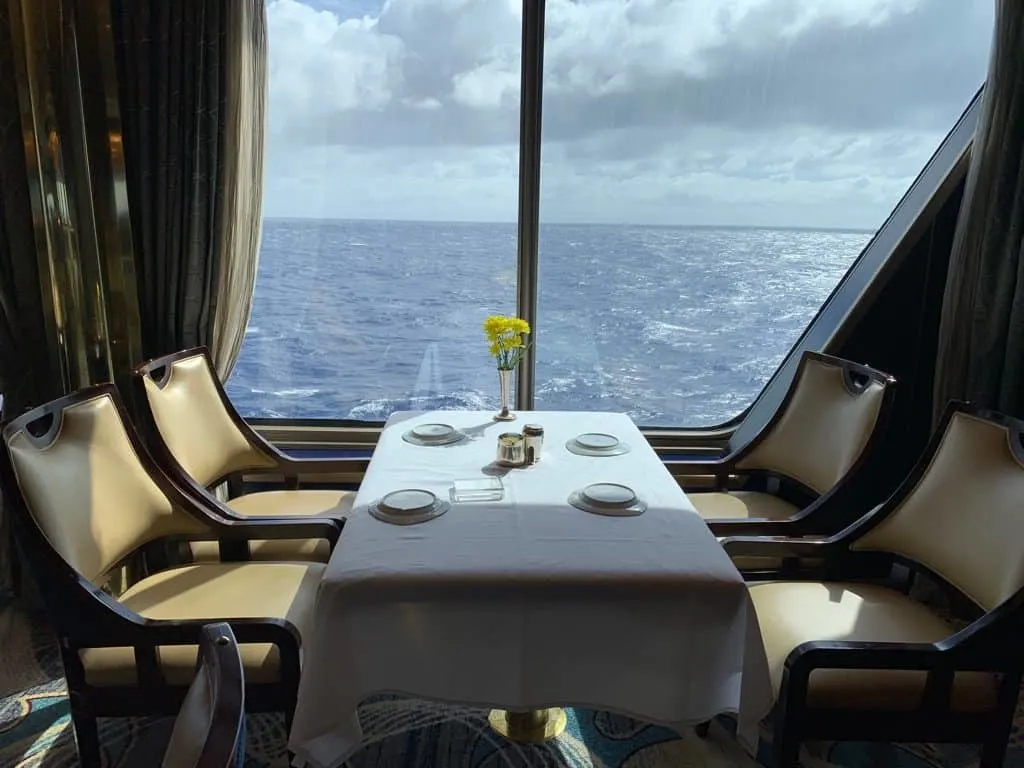 Also on Deck 11 of the MS Maasdam is the Lido Market, a buffet-style restaurant that is open all day that has anything you can imagine inside. In addition to these dining options, Holland America offers cooking classes on all their ships at America's Test Kitchen. You will have the opportunity to learn how to prepare world-class dishes first hand from professionals on board. Depending on your ship, you may be learning how to prepare local dishes from the cruise destinations you will be visiting in French Polynesia while with Holland America. They also offer recipe cards for the dishes they prepare, so be sure and pick up one.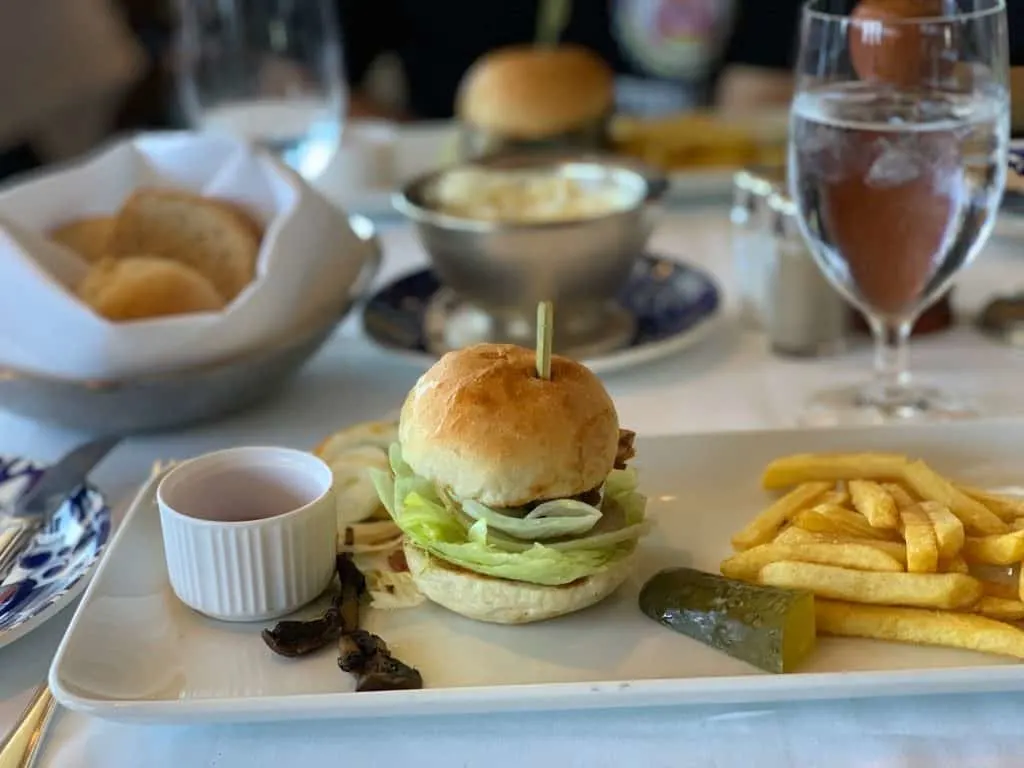 But one of the keys to cruising is also to eat in moderation and have daily movement so that you don't gain a ton of weight after a 24-day trip. My Mom and I tried to practice this on most days by doing a lot of exercises and also moderating our eating. Believe me, you can't have dessert after every lunch and dinner! But, we also did 8 scuba dives and 2 snorkel days in French Polynesia, rented bikes in Bora Bora, hiked 7 miles in Nuku Hiva, and participated in the workout classes on the MS Massdam on sea days. So be sure and keep your life in order by eating in moderation and exercising to the best of your ability!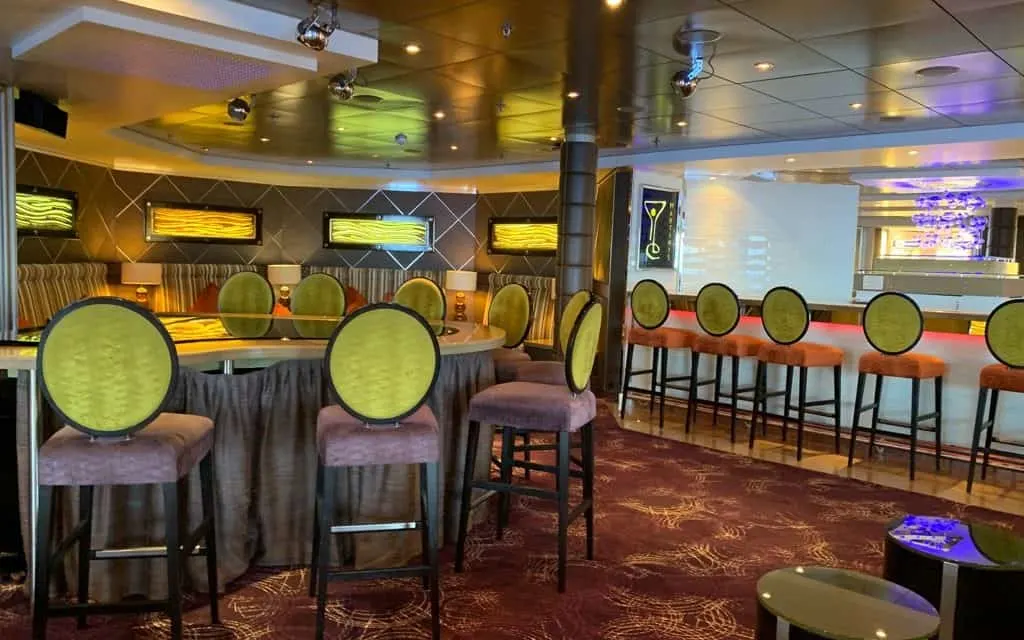 ✦ A Day in the Life onboard the MS Maasdam Cruise – The ACTIVITIES
The activities aboard the Maasdam ship are endless. They are so many, in fact, that I will break down the types of activities into sections.
✦ Fitness classes, just like sports, will help you stay in shape when you aren't relaxing. High and low-intensity classes are available for signup at various times of the day. Yoga, Pilates, Meditation classes, as well as total body conditioning and stretch classes are just a few of your many options in the gym located on Deck 11. Located right next to the gym is the Greenhouse Spa and Salon with over 50 choices of treatments that range from mud baths to couple's massages to facials, and Acupuncture. Here you will find peace and relaxation from Holland America's European trained professionals. They also have a private relaxation, sauna, and spa for those who are wanting to indulge over the duration of your trip. It is an extra charge and available by the day or the entire trip.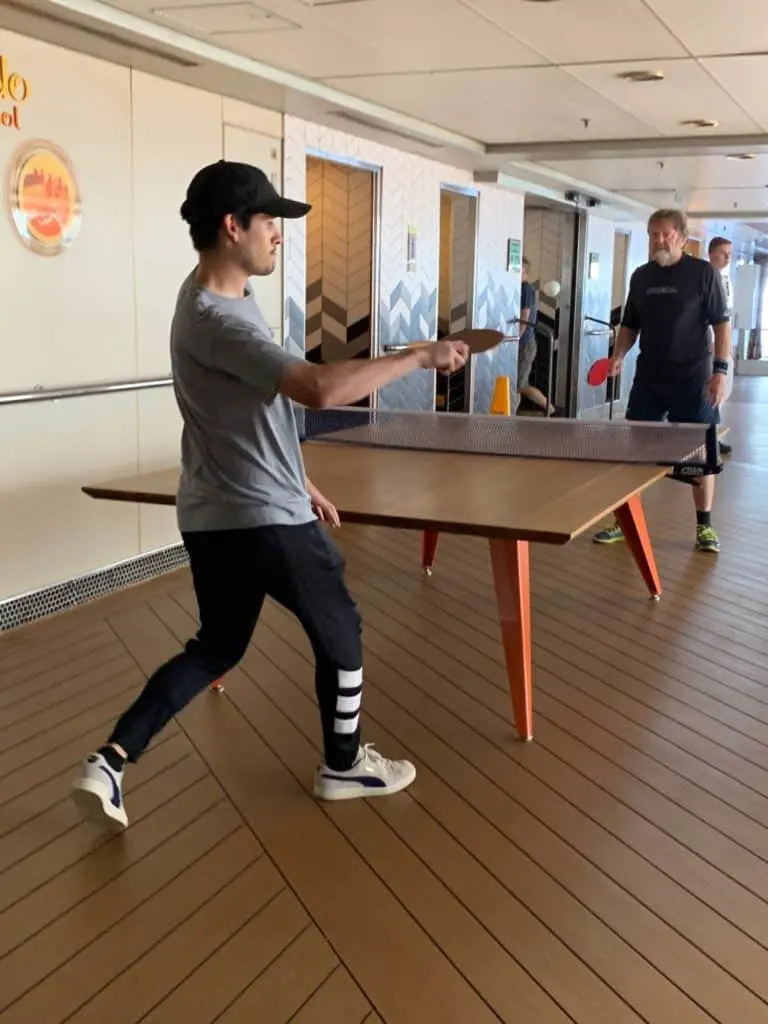 There is also the option to" walk the deck" on Deck 6 with a teak walking track that wraps around the entire circumference of the ship that is covered. Sports are another option with basketball and tennis courts on Deck 12. You can also play in ping pong, Dutch shuffleboard, and pickleball tournaments curated by the staff. Afterward, cool off in one of the two pools or the two public Jacuzzies on the ship.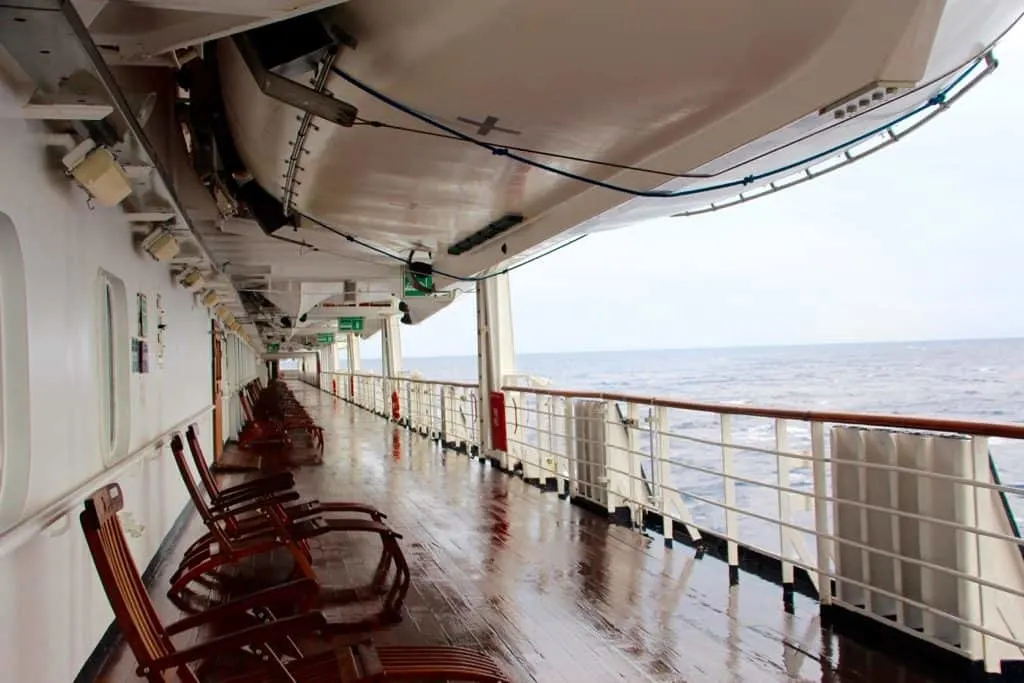 ✦ Entertainment onboard showcases comedy, song, dance, and more in the Showroom at Sea, the cruise ship's center of entertainment which is located on Decks 7 & 8. There you can pick from a myriad of performances and presentations to entertain and inform you throughout your voyage. Additionally, in the more intimate Wajang Theater also on Deck 7, you can enjoy presentations, movies, documentaries, and other events like Bingo night and daily movies. Our Polynesian Crossing aboard the MS Maasdam included performances by comedians, guitarists, vocalists, violinists, opera singers, a ventriloquist, and a local Tahitian folklore theater company.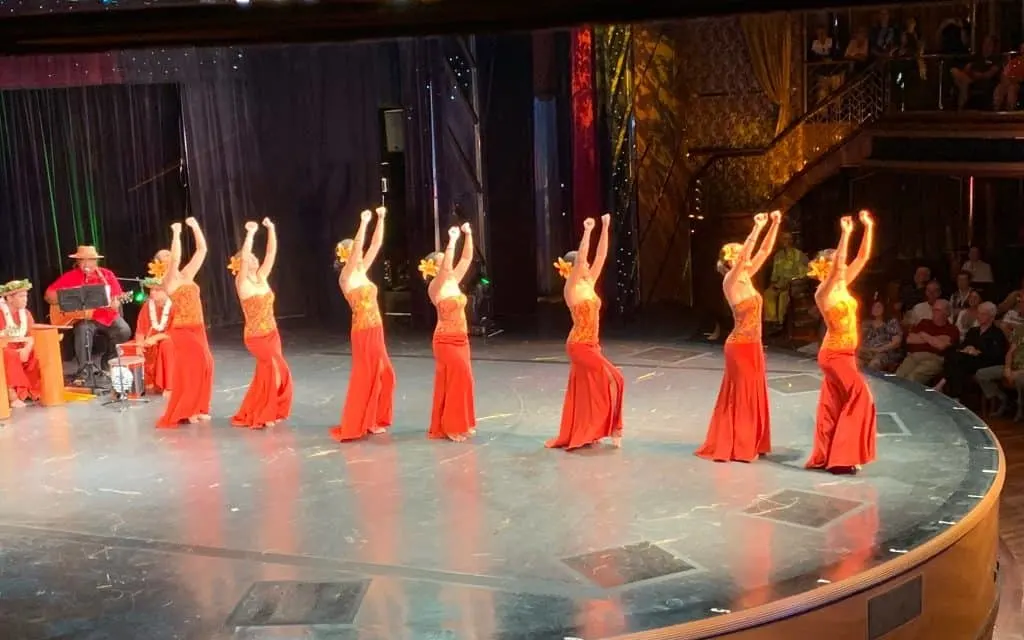 ✦ Games aboard the Maasdam ship come in various shapes and sizes. You will have the opportunity to participate in team trivia contests, bridge, cards, and puzzles. You can also visit the casino on Deck 8 which offers a variety of games from slot machines to craps and bingo to blackjack. Complimentary lessons are given from the dealers if you don't know how to play.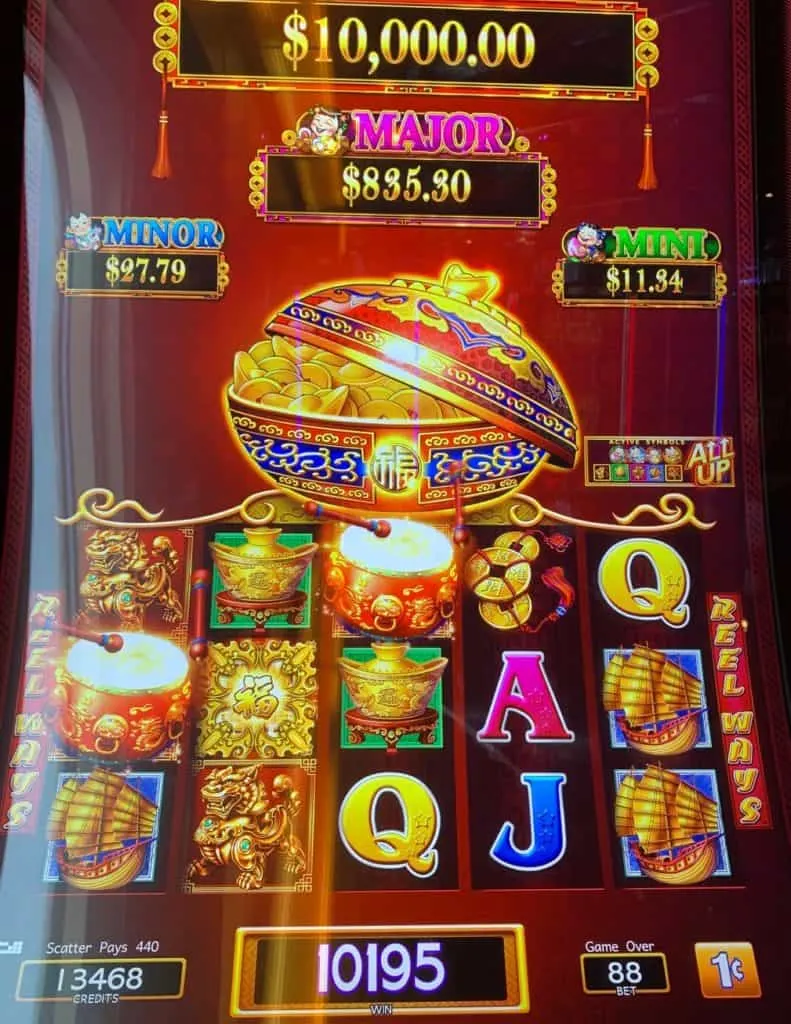 ✦ Beverage events happen regularly on the ship as well. These include bar hops, wine, and beer tastings, various liquor tastings, and mixology classes hosted by top tier mixology professionals. The bar hops are especially fun and include games for the guests and performances by the staff as you walk up and down the decks going from bar to bar trying to keep up with your fellow bar hoppers. Some seem to have made a career out of drinking, so watch out! Ok, admittedly, we did one of these, but it was my idea and Mom went along!
✦ Learning: There were multiple Digital Workshops each day about computer and photography topics including Windows, how to buy a PC, email management, PC security, camera basics, photo editing, transferring photos, and also an introduction to the Cloud.
✦ A Day in the Life on a South Pacific Cruise with Holland America
✦ The CULTURE
I think that Holland America is especially talented at bringing the culture of French Polynesia to life as you traverse the South Pacific Ocean. Since we were on their Polynesian Crossing expedition, Polynesian culture was the obvious focus for many of the cruise events; both on and off the ship.
✦ A Day in the Life of an MS Maasdam Cruiser – ON THE SHIP (onboard)
Recently, the Holland America Line introduced a new way of cruising called EXC In-Depth Voyages. It offers immersive, intimate, and unique adventures on this Polynesian Crossing. Lectures and presentations from cultural ambassadors, art historians, naturalists, anthropologists, oceanographers, and photographers, as well as food, wine, and spirit experts which allows for the guests to get a deep understanding and appreciation for the French Polynesian history and way of life of its people. As well as, the wildlife in the areas that we had the pleasure of visiting.
Additionally, port talks were regularly scheduled prior to arrival to give all guests an in-depth look at the must-see sites both in urban and rural areas in French Polynesia as well as outline the cultural norms in each of the port communities.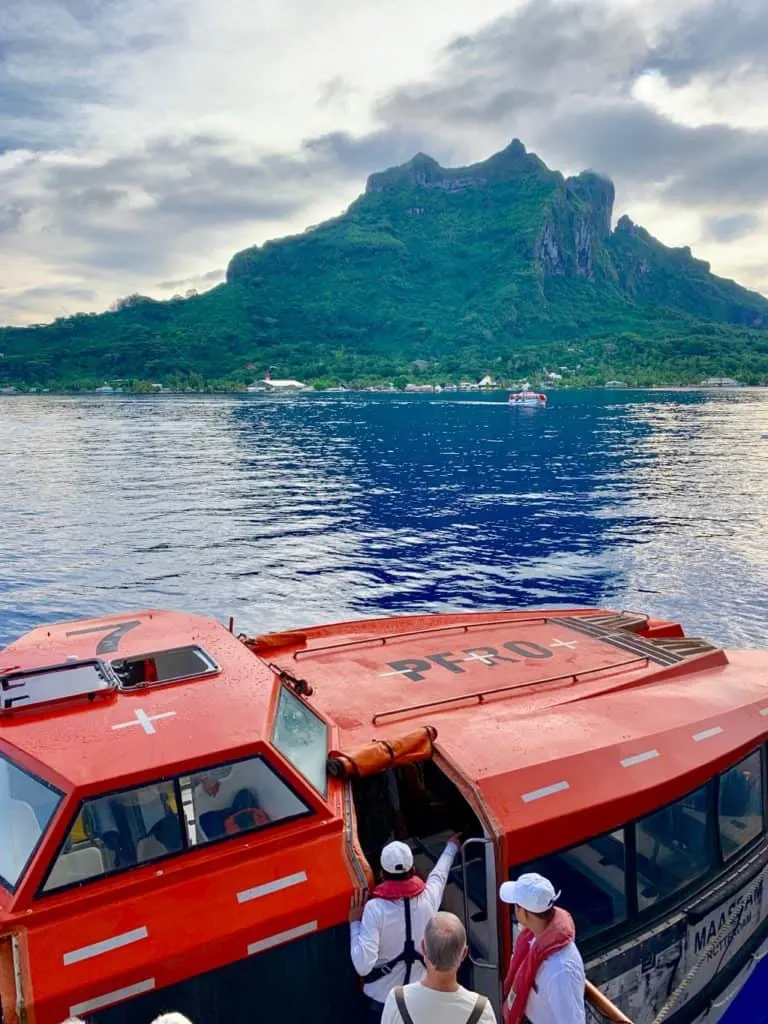 To give you an idea of the kinds of presentations given on the Maasdam, here are some of the titles of presentations offered:
French Polynesian Art and Western Museums
Ukulele Singalong
Tahitian Dance Class
Rarotonga: Of Gods and Ancient Roads
The Pre-History and History of Tahiti
Beach Sands
Barkcloth Tapa and Weaving of Tonga and Western Polynesia
Pacific Lashing (Cloth weaving)
and much more!
So you can see there is a lot to do on the ship that allows yourself to be immersed in the local French Polynesian culture before you even arrive in port!
✦ A Day in the Life of an MS Maasdam Cruise – OFF THE SHIP (ashore)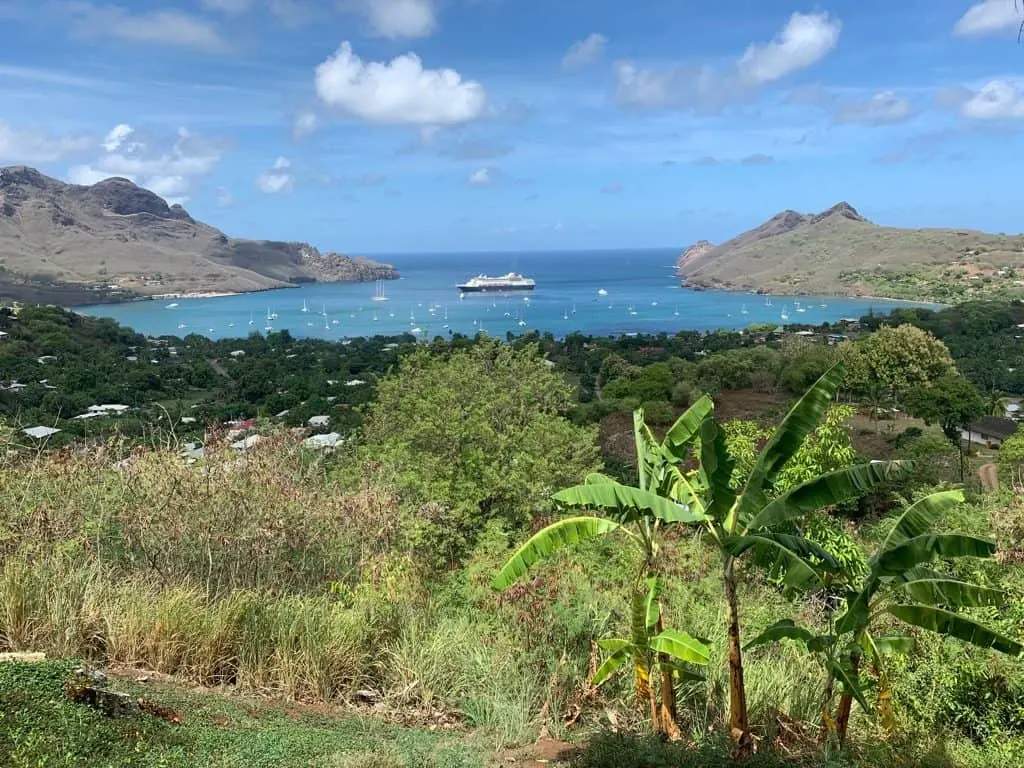 I also think that Holland America did an incredible job at organizing plenty of activities to do off the boat as well. The Shore Excursions department planned a number of trips in Polynesia that included:
Snorkeling (we did this!)
Scuba diving in French Polynesia (we did this!)
Animal encounters (sharks and rays of Polynesia) (we did this!)
Jungle safaris (we did this!)
Nature walks (we did this!)
Kayaking expeditions
Catamaran escapades (we did this!)
French Polynesian Cultural tours of contemporary and ancient history (we did this!)
Photography tours
Pearl farm tours
Picnics on the lagoon
The ship also allows for guests to ask the onboard guides more in-depth questions about each of the excursions at select times throughout the cruise. And typically if you miss the lecture, some are replayed on the television in your room.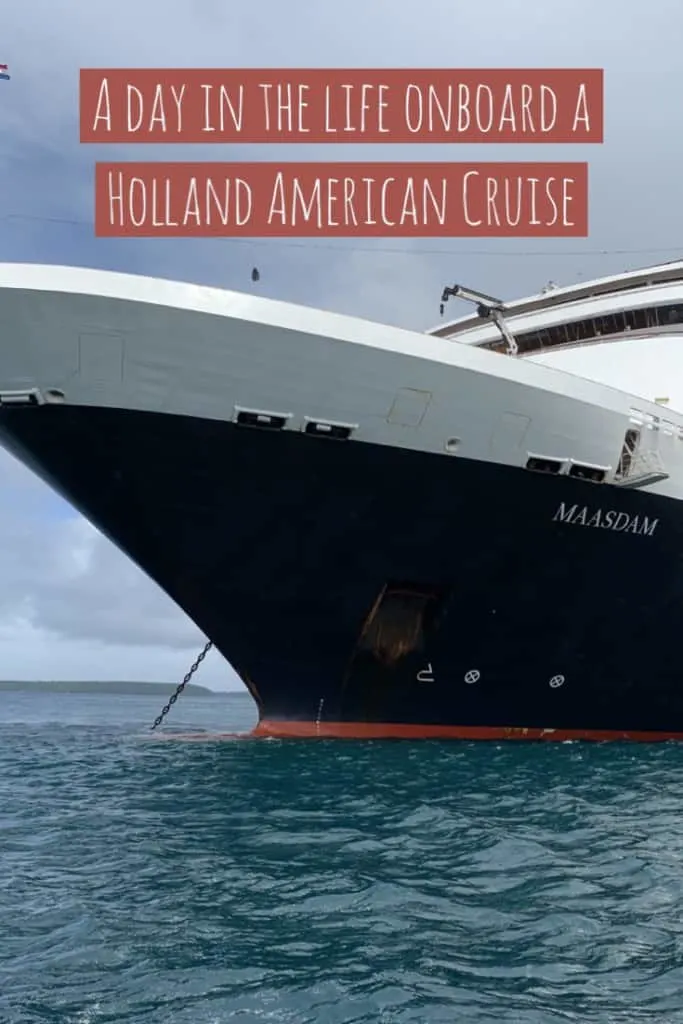 Overall our experience on the MS Maasdam was an extremely enjoyable and memorable one. I would definitely stay with them again in the future. After visiting New Zealand, the Kingdom of Tonga, the Cook Islands, French Polynesia, and the Marquesas Islands, I have a greater appreciation of island life and the rich culture that comes with it. I would definitely visit this part of the world again and I would stay with Holland America should I ever return thanks to their outstanding staff, services, and experiences that made the trip one we will never forget. I can recommend staying on a Holland America cruise ship also to make your way thru French Polynesia, as it is one of the few cruise ships that make this passageway. This makes it much easier to visit each of the islands in French Polynesia rather than if you flew into Tahiti and tried to visit each island via the ferry or other transport.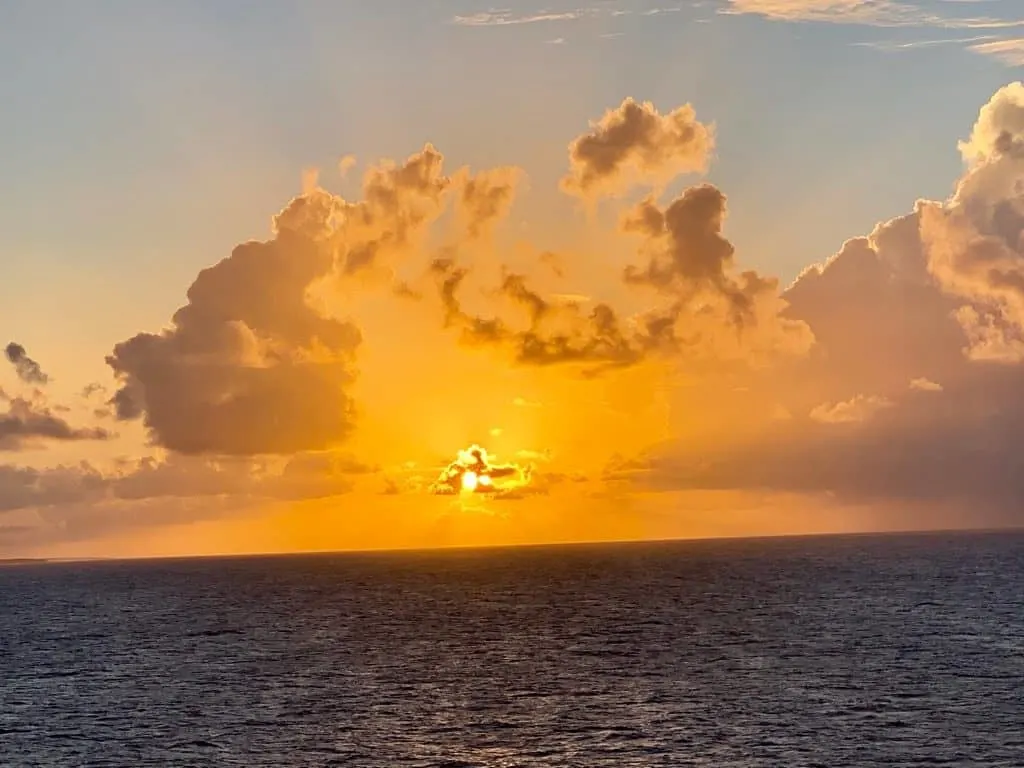 Read about other experiences on Holland America Cruise Line:
Cruise Holland America: My Grand Asia and Pacific Voyage
Holland America Experience – MS Westerdam
Article by Diego Maloney
Diego Maloney has traveled to 32 countries in his short 23 years. He has lived in 4 countries on three continents (Chile, Jamaica, Spain and the United States). He has the heart of an adventurer having run with the bulls in Pamplona, sandboarded in the Sahara Desert, hiked Machu Picchu and scuba dived with sharks in the Caribbean and French Polynesia. He loves football (soccer) and geopolitics and hopes to make a career out of these passions in the form of global security for events like the FIFA World Cup. He has a bachelors degree in Global Securities and will soon be working on his Master's degree at John Hopkins in Washington, DC.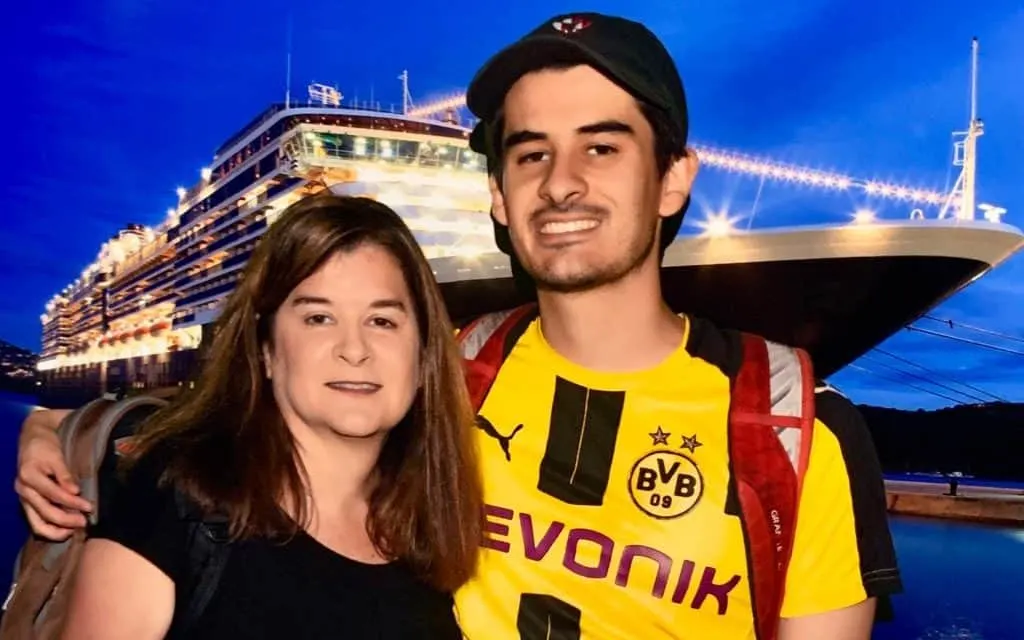 Disclosure: As is common in the travel industry, I was provided with accommodations, meals and other compensation for the purposes of review by the Holland America Line. While it has not influenced my review, PointsandTravel.com believes in full disclosure of all potential conflicts of interest. All Photos were taken by the author/or were given permission from the photographer. Affiliate links may be located in this article.