Barcelona, Spain for Families…
Barcelona, with its dark and twisty lanes and its open-air plazas, is an amazingly vibrant city that should be on every family's bucket list. In fact, that is why I wrote this article about Barcelona, Spain for families because I want Americans to visit here.
When you think Spain, you may not think about the things Barcelona has to offer because you are thinking bullfights, flamenco, and paella, because these things are NOT what Barcelona is all about. Those things are further south in the Malaga, Granada. and Seville areas, as well as Madrid.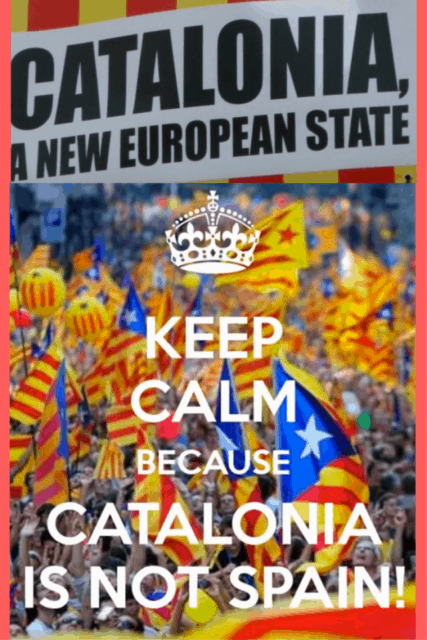 Spain is much more diverse than I thought at first, as my original images of the essence of Spain was not really what Catalonia is all about. This area is known more for its Catalan grub (tapas), Spanish wine (cava), and modernistic buildings by its most famous architect Antoni Gaudi.
With family in tow, I am sure you can plan a visit to Barcelona without breaking the bank.  Here are a few places I have discovered:
Barcelona, Spain for Families…
Antoni Gaudi
His work is a must-see on any trip to Barcelona, but I have discovered that sitting in the park across from his most famous piece, La Sagrada Familia, is just as satisfying as standing in line in the queues in order to get tickets to go inside!  The amazing work of this building that is still under construction today is a sight to see. Take a light-weight blanket, picnic basket and sit in the park, so the kids can run around in the play park and you can enjoy people watching and spotting each detail of this incredible building.
There is also the stunning Park Guell, which is great for the kids to climb and run around and then go upstairs to the colorfully tiled platform for the magnificent views of the city.
You will also not want to miss his Casa Batlló, which is easily accessed from the Passeig de Gracia, the main thoroughfare near Las Rambles.
Barcelona, Spain for Families…
Wander down Las Ramblas:
There is plenty to see and do here, as you can make your way to the biggest Barcelona public food market.  No need for those expensive, fancy restaurants, here you and the kids can eat your way through lunch and have a snack that won't break the bank!
Barcelona, Spain for Families…
Take a Gothic Quarter Walking Tour
I loved the Gothic Quarter with its dark and windy roads, but you can easily find yourself lost and so for this area, I have found that the walking tours are well worth the money (value) and I cannot recommend this area enough, as it is fabulous!
Climb up to Montjuic
Take the bus over to climb Montjuic, but if you just don't have the energy, check the website for times, but go in the later afternoon so that you can see the fabulous rays of color and music that radiate out of the Montjuic Fountain each night.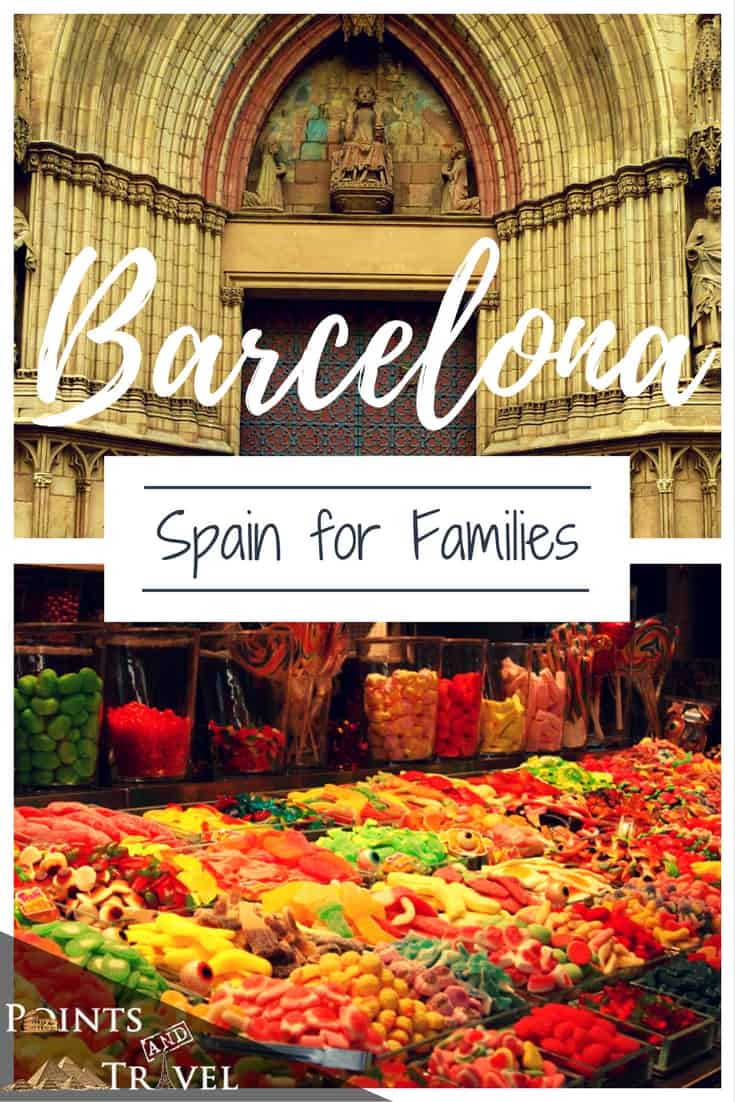 No doubt you can find plenty of things to do on your trip to Barcelona, Spain for families.
Interested in reading other articles about Barcelona, Spain?
Recommended Reading
Hotel Arts Barcelona: A Hotel Review
Barcelona, Spain: Sweet and Salty at La Boqueria and Beyond
If you are following along in my series on Costa Brava, Spain (north of Barcelona):

Post #1: Costa Brava:  Spain's Northeast Coast, getting there
Post#2: Girona, Spain: Diamonds Are A Girl's Best Friend
Post #3:  So, you want to go to Spain's Brave Coast: Seaside LEstartit
Post #4:  Medieval villages along the Costa Brava of Spain -Begur
Post #5 Where to stay in Begur:  Hotel Aigua Blava
And more about Spain:
Salamanca, Spain and Its Small Luxury Hote: Hacienda Zorita
The Most Charming Walled City in Spain