By Cacinda Maloney
After Gaudi's art show, I was wandering the narrow, cobblestone streets of the Gothic quarter, considered the center of the old city of Barcelona when I got lucky.  I came upon rustic-colored buildings with great texture, arches and window sills.
Rounding the corner, there was this fabulous, nameless church, with an incredibly beautiful, maroon red and wrought iron front door.
People were going about their day at the little cafe right outside in the square, as if, in Barcelona, this would just be an everyday occurrence.  I guess to them it is.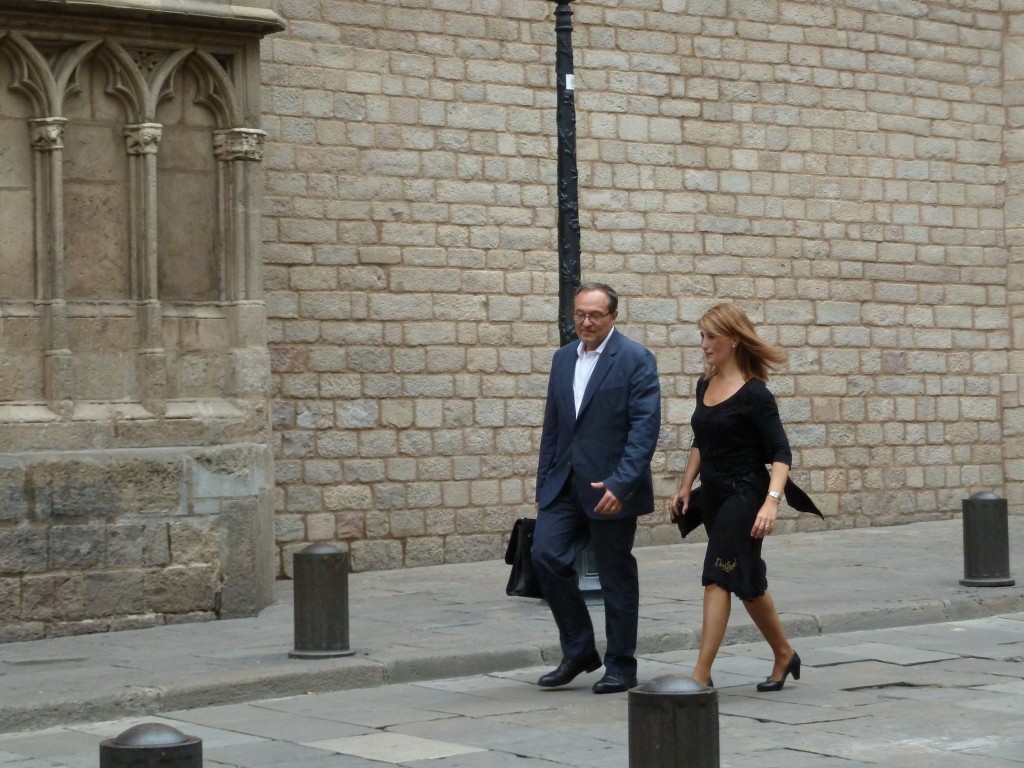 I stood there for awhile, watching the little Spanish boy with the red-striped shirt playing in front of the grand doors near his parents.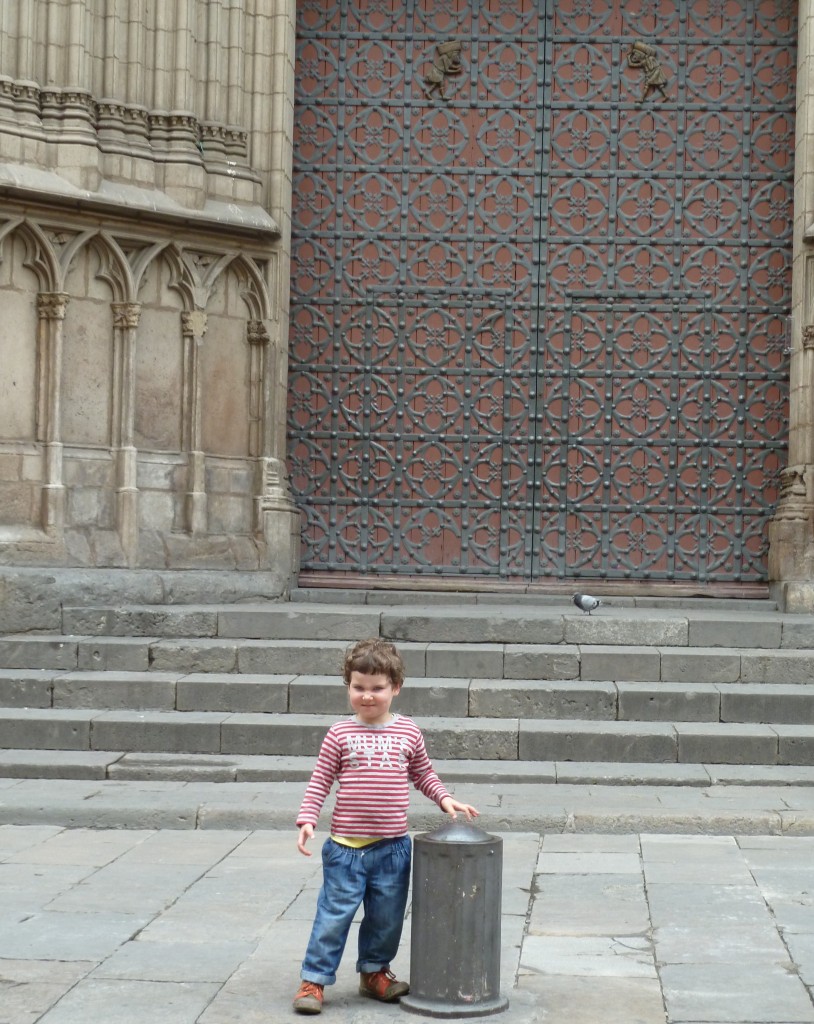 Then another quirky dressed woman came along and sat by the door entrance.
Wandering the Gothic Quarter: Barcelona, Spain
The place was mesmerizing, it just had that glow, and I immediately knew this was one of those magical moments in travel.  I shot a few photographs and reluctantly moved on around the corner.  I was making my way to the spires that I could see jutting out from in between buildings.
This is the old roman ruins area of town.  The juttings I could see were from the medieval basilica Cathedral de la Seu, which was built on top of ruins from the Roman Empire temples of 343 AD.  Little did I know, the magic would continue around a few more corners.  I could hear it, but wasn't sure what it was.  It was coming from another courtyard square, the sounds of a violin that make you want to stop and listen, yet knowing you need to get closer to the sound.  This sound was a violin concerto by Vivaldi called The Four Seasons.  I was expecting one of those CD's that you can buy on the streets for a concert that the church would be having later that evening, but what I got was so much more than that.
Wandering the Gothic Quarter: Barcelona, Spain
There he was.  Only one man, in his blue jean shorts, standing up against the amazing basilica door    . . . playing his heart out in a song.  The acoustics were amazing in this small little square.
I realized my life was going through seasons, seasons of life.  And I imagined he was going through a season too. Why was he here?  With such talent as this, playing his music on the streets of Barcelona in the midday sun?  Did he actually play for an orchestra every evening and he was just practicing?  Did he just love to entertain us and we were his muse?  Was he just trying to get by, needing money to pay his rent?  I could not for the life of me figure it out, how could one so talented be playing on the streets?  But then as the season "Winter" played,  peppered with its silvery pizzicato notes from the high strings, I knew I must sit still in silence and pay attention.  In that square that day, seasons of my life came to me, and as he played "Summer", which evokes a thunderstorm in its final sound, the sounds told me that this is the path I am on, the sound of summer.
In case you are interested, here is a follow-up to this story: Ode to a Barcelona Violinist
Plus some other articles about Spain:
Barcelona, Spain: Sweet and Salty at La Boqueria and Beyond
Hotel Arts Barcelona: A Hotel Review