By Cacinda Maloney
On my last night in Spain, the Costa Brava Tourism Board arranged for our group of travel bloggers to have tapas on a pub crawl.  They wanted us to get to know the "real Espana".
Tapas are bite-sized morsels of food that range from tiny serranto ham sandwiches to prawn cones to quail eggs to amazing desserts, many on a stick.  They even had things like fried brie with raspberry sauce, pimientos de Padron (tiny green peppers), and an amazing assortment of olives.
They had every type of small  hors d'oeuvre that you could imagine, even ones you can't imagine!
They had steak on crusty bread with a slice of potato.
and pizza on a stick!
The tapas are made to be eaten with cocktails (or wine, beer or their traditional drink: cava) and are linked with both the culinary and the nightlife scenes in Spain.
Each tapas is typically on a large toothpick, so that you can eat it with your hands and the waitresses can count how many toothpicks you disposed of, so that she can total your food bill for the night!  What a great system!  I only wish we had tapas in the USA.  It would be the perfect combination, as you can eat as much or as little as you want, depending on how hungry you are, how much you drink and what your budget is for the night.  So instead of going out and spending a lot of money on an expensive meal in one restaurant, like we do in the USA, you could go to several places, all within easy walking distance from each other and all with different and fun atmospheres. (Oh, and at half the price!  This remind me of my 20's and bar hopping!)  Also, I find that Spain is much more social than the USA.  Maybe it's the fact that they eat like this, which is more like sitting or standing at the island in the kitchen in one's home than it is actually sitting at a table with only the people you came to the restaurant with.  Tapas pub crawls work out to be easy if you are single and traveling thru Spain without a companion, as you can move along at your own pace, yet be with others you meet.
The first stop was in the heart of the old town at Taverna El Galeo.  It was a tiny little place where we could barely fit into, but the bartender and owner could not have been nicer.  Their motto was  "Taverna El Galeó: hot and cold tapas, wines and cavas.  Quality, value and friendliness. Visit us."  It was a nice warm up to the entertaining evening.  Next up was Godard Taverna, which a great array of foods and had many customers waiting for more.  The last place, my favorite, Taverna Uru had the most variety, and when they heard a bunch of travel bloggers were in town, they opened their doors wide!
The food kept coming and coming and coming.
They were busy, busy, busy and we barely had enough room for our group and all the other partakers.  It was a loud and boisterous night.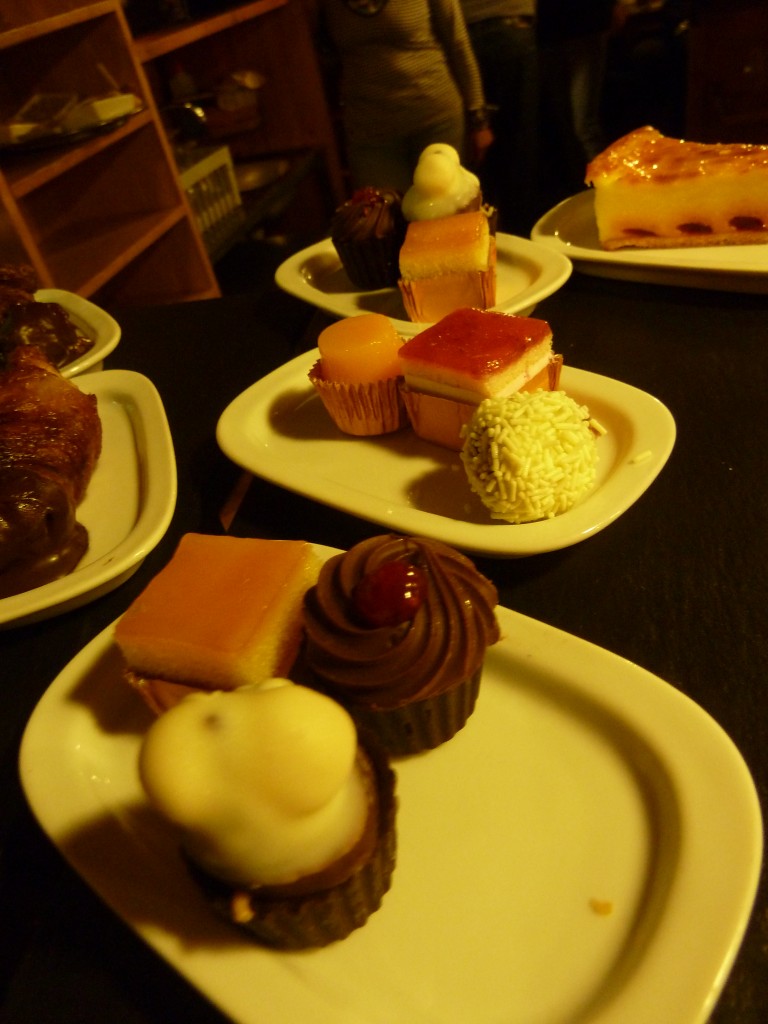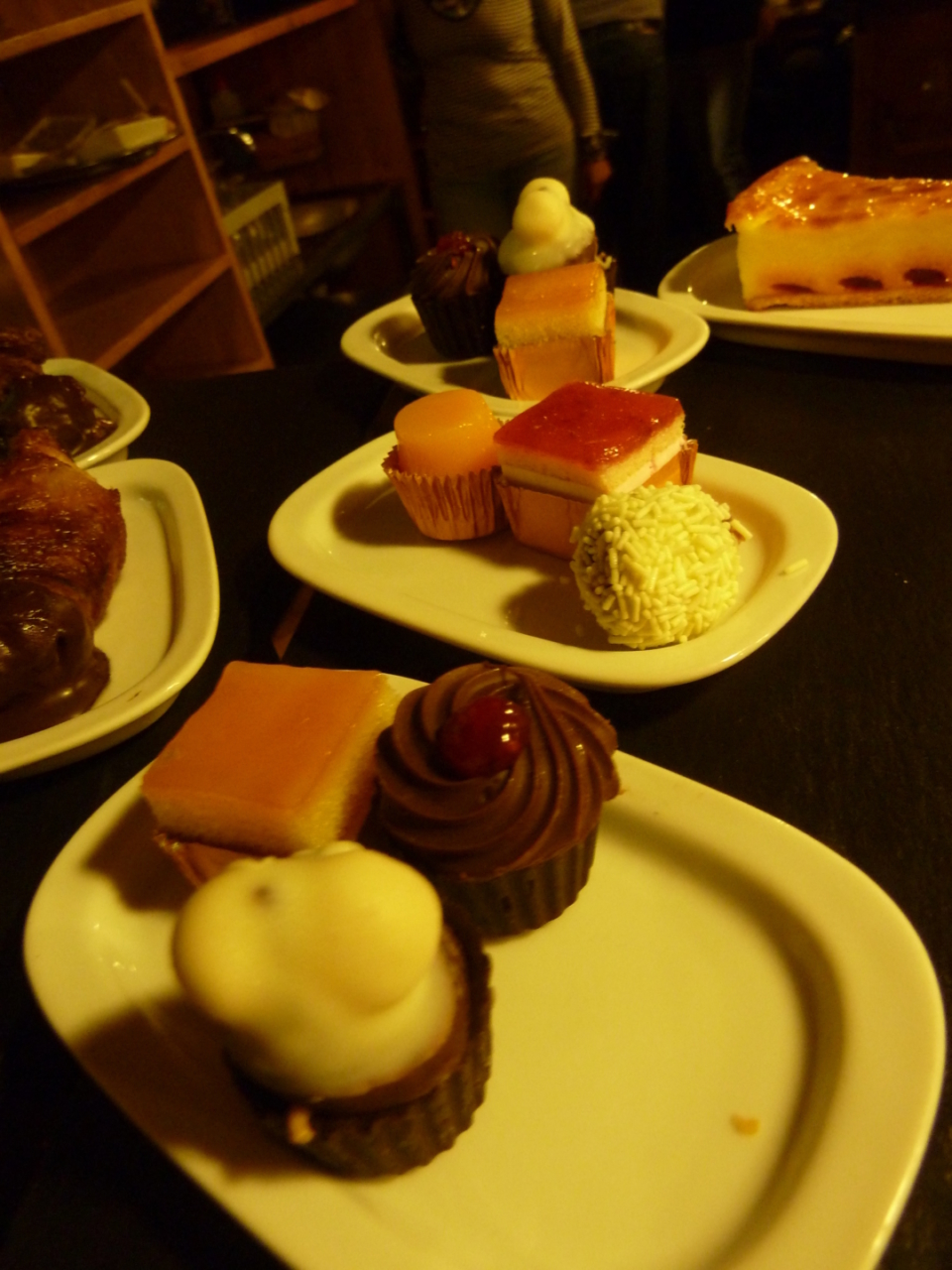 (Oops! Someone snuck two deserts right as I was about to snap my photo! Maybe in Spain, they don't actually take pictures of their food, but actually, eat it!
So myself, and my new travel blogger friends pub crawled through the town of Palamos in the Costa Brava area of Spain.  We frequented three tapas restaurants each close to the  Mediterranean Sea and our hip, seafront hotel, Hotel Trias, which was graciously provided for us.  With the likes of Truman Capote and Ava Gardner staying here at one time, we knew we were in good hands.
Too bad I had a 4:30 am driver scheduled to pick me up for the airport in Barcelona or it really could have been a great ending to a great trip.  Little did I know that in fewer than 4 hours from then, I would have two Spanish men fighting over who was to drive me to the Barcelona airport, but that is another story!!
Disclaimer:  My visit to the Costa Brava and Palamos was a sponsored press trip by the Costa Brava Tourism Board.  Opinions noted here are entirely my own.