Spending the day all curled up next to the fireplace and periodically taking a gander out my picture window, I knew I had to finally just bundle up and get out there. I hate how sometimes I just have a hard time getting started. But once I am out there, I do, the hard part for me is just getting going. And here I am in Telluride, so I need to get my day started!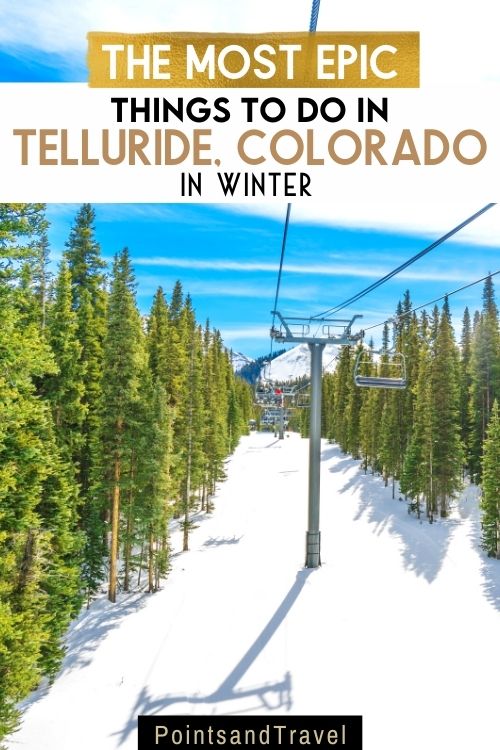 ---
What's in this post:
hide
Things to do – Telluride!
---
Heading out for Things to do Telluride
Zipping up the boots, throwing on the fleece liner, then the ski jacket, plus the gloves, the hat, the scarf, and pants, I was exhausted, yet ready to face the mountain, well, at least the mountain town. I am glad I knew what to pack before I came here! Walking along the riverfront, I first noticed him from far away, with his dark brown piercing eyes and gorgeous fur coat, eventually, we met on the bridge. As he passed me, it seemed he knew exactly where he was going, but for me, I had no idea as I was just out to wander for the day!
Eco-Friendly Telluride
I had chosen eco-friendly Telluride for a family trip and honestly, I could not have been happier. Telluride has something for everyone. Summer or Fall, it makes no difference, there is always something here for the lovers of nature. Winter sports dominate obviously while we have been here, but from what I understand, the summer is just as beautiful as the winter and has all kinds of summer sports like hiking, bicycling, fishing, etc, not to mention that it is a festival town throughout the year.
Two Destinations in One – Telluride
One of the coolest things about Telluride is that it is two destinations in one: Telluride downtown, the "charm-your-socks-off" town, or Mountain Village, the hipster, and elegant place the wealthy go to relax. An electric gondola ties the two cities together, so they are both easily accessible, which makes the whole thing sweet! You can choose your style and your budget based on your needs and stay down in the valley or up on the mountain.
It makes no difference, as we have done both and I like each for varying reasons. If you are an avid skier, you may want to stay up top for ski-in/ski-out accessibility, but honestly down below has good access to the gondola and Lift 8, that is what makes this town so amazing. They really do make the mountain accessible without having to start and load up the car to get around.
Down Below (downtown):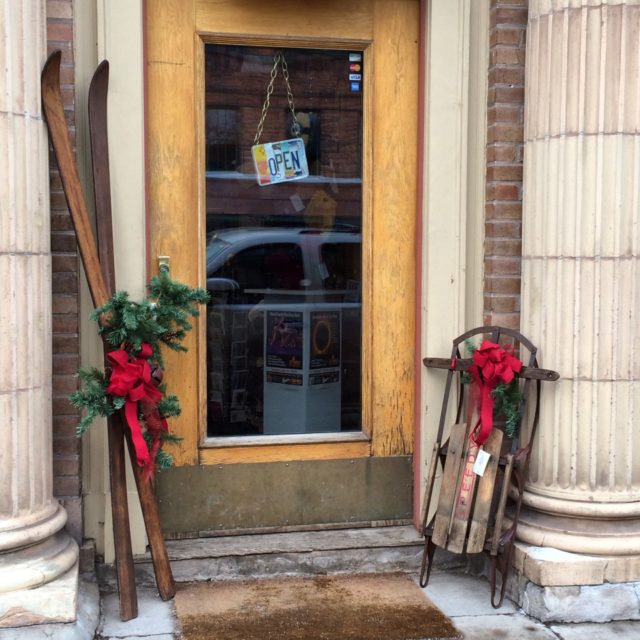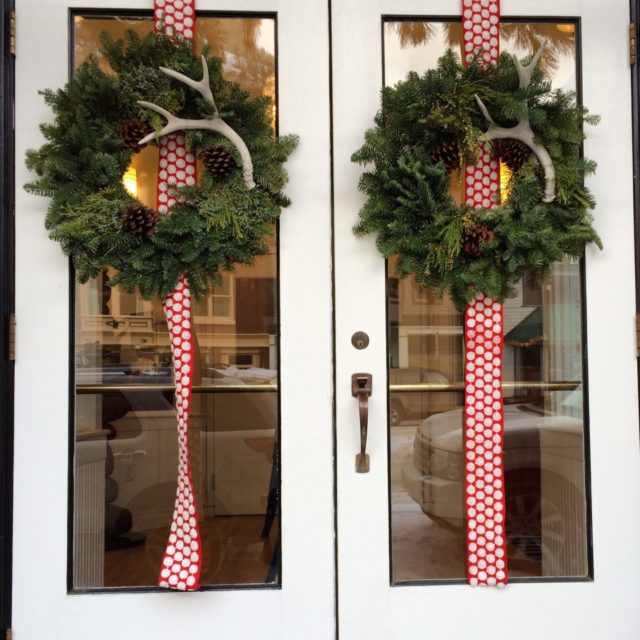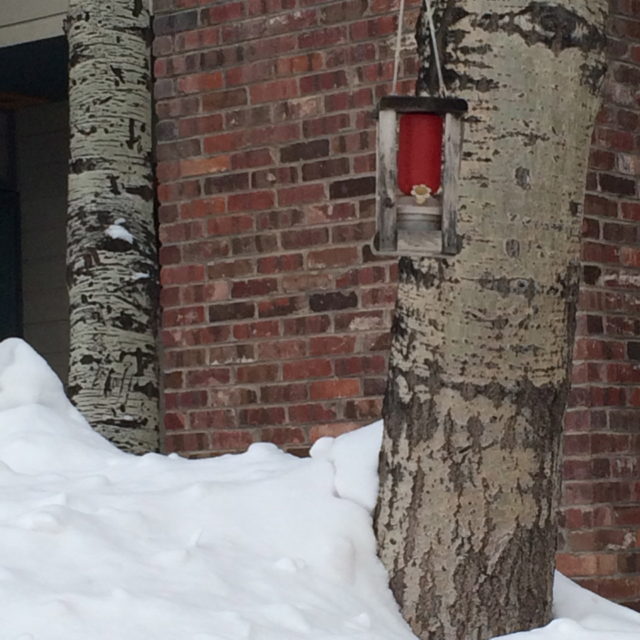 Telluride Downtown
Telluride downtown is like an old city that has been renewed by its dwellers. They have changed the town into what it is today. It reminds me of the beach towns in Southern California, where each house is remodeled to represent its owner.
Some homes are made with metal construction, some with wood, yet others are made from stucco and others have kept the home to its original structural architecture. Either way, all the houses blend in together as an eclectic community that appears to be one that sticks together and works hard to make Telluride an eco-friendly and livable city.
Up Top is Mountain Village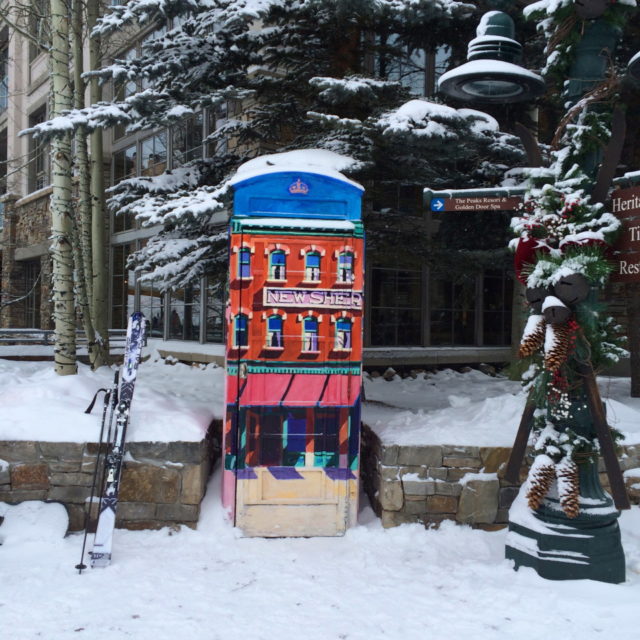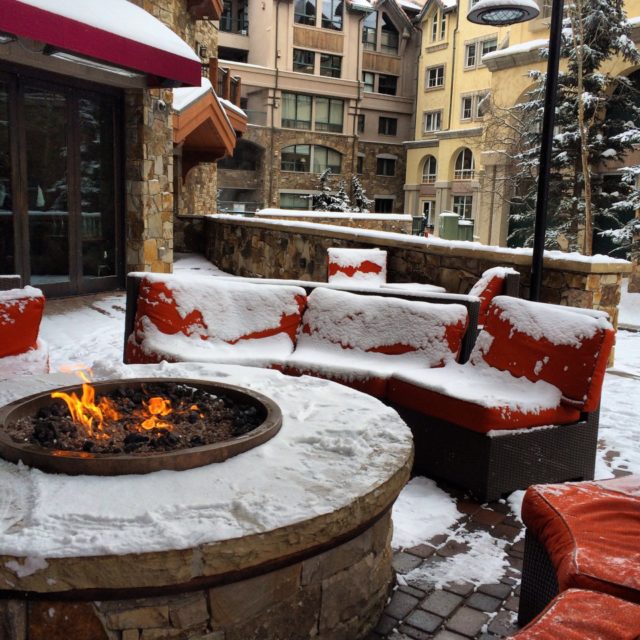 Mountain Village – Upscale Ski Resort
Mountain Village is an upscale ski resort area with everything from one of the top 10 hotels in the world according to Conde Nast readers to pizza places, outdoor fire pits, concert venues, restaurants, and even a skating rink. Over the mountain, they have some of the most innovative classy restaurants with views of the sky where you can see them forever. The vistas are majestic and make you want to just sit for a while and enjoy the view. What is most unbelievable is that they are able to serve first-class meals at 10-12,000 feet.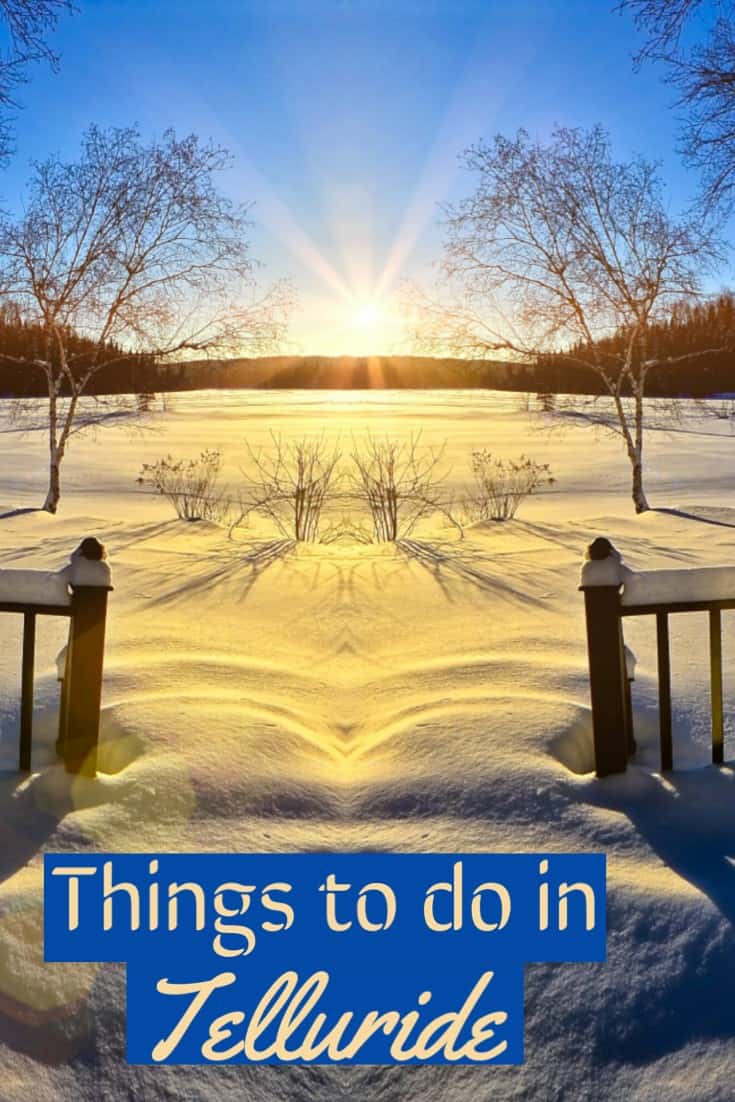 Bon Vivant Restaurant
I had the most amazing gyere cheese-covered mushroom soup that was "to-die-for". It came steaming hot in the all-outdoor, umbrella-covered chateau restaurant Bon Vivant. It is so amazing what they can do up there. I had a chance to ski up to the Bon Vivant, located at the top of Polar Queen Express (Lift 5) and I can tell you, it does not disappoint with her majestic views featuring classic French cuisine, fine wines, crepes, and hot chocolate! When you are ready, you can then ski See Forever Trail past Alpino Vino to Woozley's Way Trail to make your way home.
bon vivant – /bän-vē-vänt, bōⁿ-vē-väⁿ/n. a person who enjoys the good things in life, especially good food and drink.
Happy Husband, Happy Wife!
I did want to mention that I have not seen my husband so happy in a very long time, these were the types of texts I was receiving from him while he was skiing on the mountain with my two sons. They have all outgrown this post-injury #SkiMom and no longer ski with me and my lack of abilities, but I am perfectly OK with that as I sip my hot cup of tea and enjoy my après ski by the fireplace in Tomboy Tavern.
Telluride has been working hard to make it one of Colorado's most eco-friendly cities and has a solar project going on to turn the electric gondola into a purely solar-powered gondola. The solar project – Green Gondola Project, is a sustainability project they currently have going on.
Recommended Reading about Colorado:
What to Pack for a Ski Week in Telluride, CO
7 Things You Must Do in Telluride in the Summer
Unplug in Nature – Outdoor Adventures in Colorado Spring
Disclosure: My fabulous day of skiing was sponsored by Telluride Ski Resort, but the pure joy I had eating at BonVivant was all my own.