Have you ever thought about taking an outdoor adventure trip to Colorado Springs to unplug? Sometimes I think as a society we are so plugged in (24/7) that we often forget that we need to recharge our lives. With everything from nonstop social media and cell phone texts to 24-hour news, video games, and a constant stream of information coming our way, I think people need to be reminded to unplug. Nature is the perfect way to unplug and let your stress go.
I know, as I am guilty of it too! As a physician for 22 years, and now a full-time travel blogger, I have had my share of nonstop information coming my way in the form of a MacBook Pro and an iPhone. Some of the best advice anyone ever gave me was to "take a vacation every six weeks of your life". It worked for me and actually got me to the profession I am in now! This is so crazy when I think back on this advice and how it has changed my life!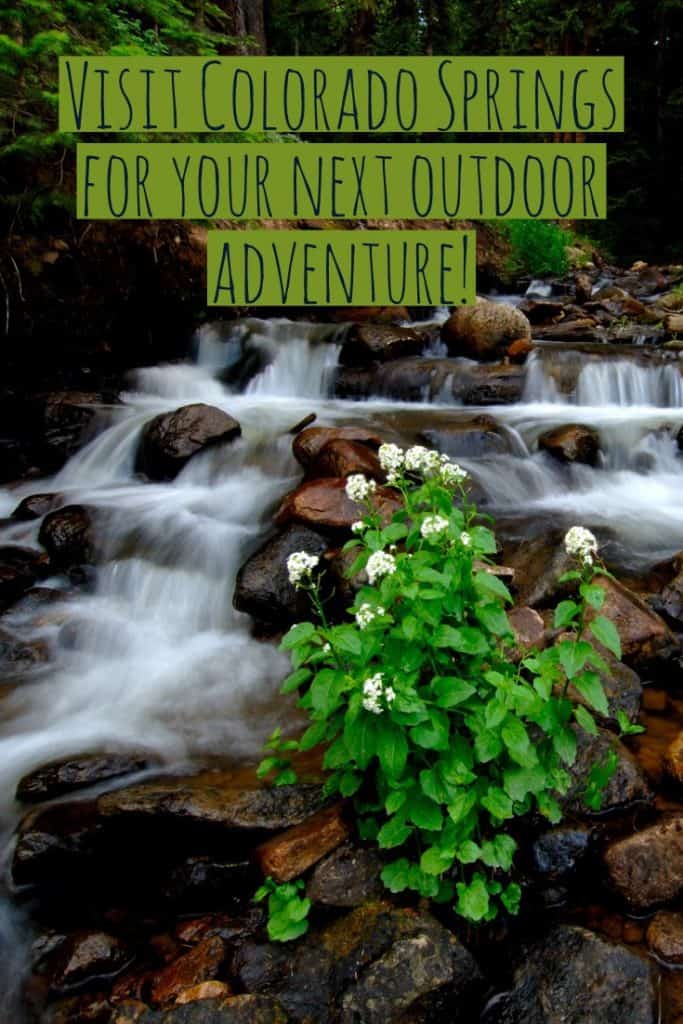 But Where Should I Go to Unplug?
There are a number of places to go, but when it comes to unplugging and nature, I've got the perfect place for you. There is this little state in the center of the country (USA) called Colorado and it has the perfect little town: Colorado Springs! Colorado Springs has everything you need to unplug and to get out and experience nature.
Outdoor Adventures: But What Should I Do?
Colorado Springs has activities and attractions for everyone from one to one hundred. You can do everything from leisurely strolls in the Garden of the Gods Park to horseback riding, rock climbing, fishing, whitewater river rafting, trail hiking, biking, or just breathing in the mountain air. You can even take a day to go on a short picnic hike, nature walk at dusk, or do some stargazing. One thing for sure, Colorado Springs has more than 350 miles of scenic trails that can range from easy to super hard, depending on your activity level.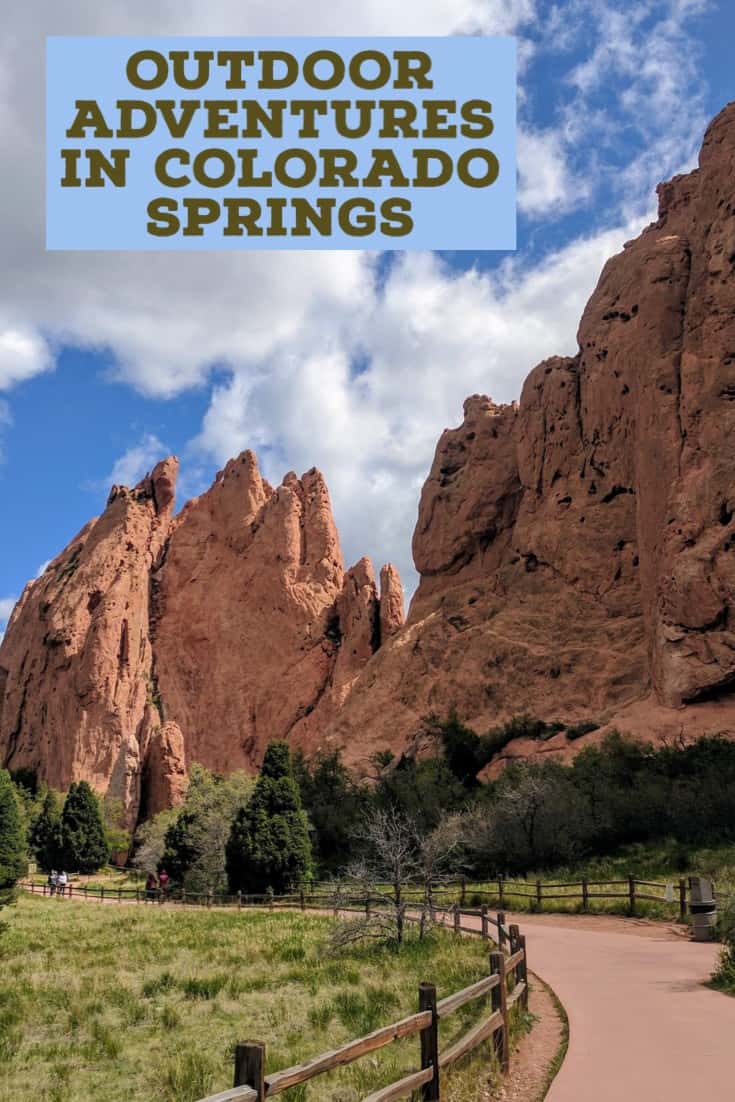 It really doesn't matter how you unplug, just that you unplug with intention. You can slow down and bask in the sun or get the adrenaline pumping through your veins, it is up to you. Life truly is amazing when you actually look up from your laptop computer and your cell phone and notice the world around you. You should try it, as you may be surprised by what you will find!
Garden of the Gods Park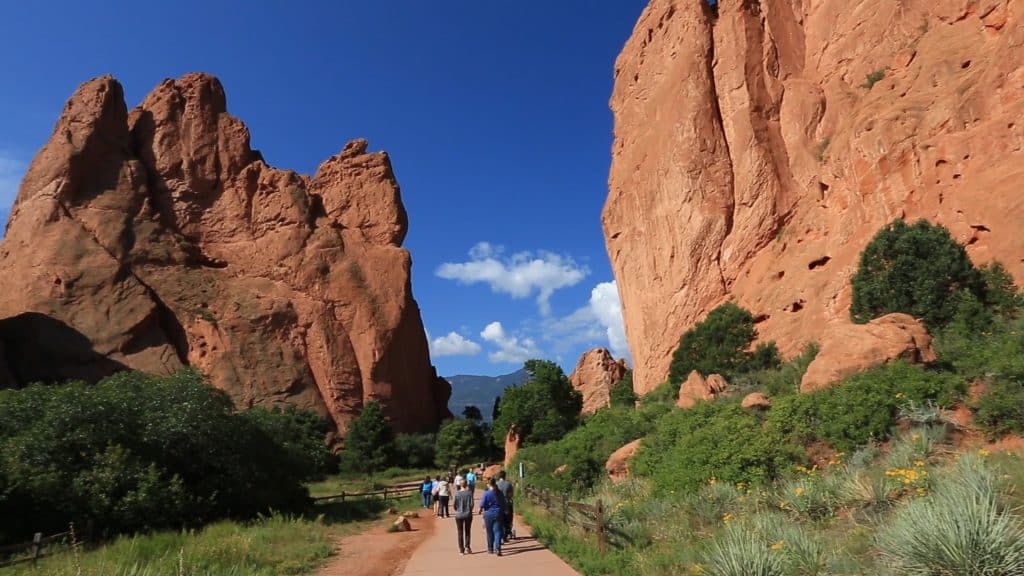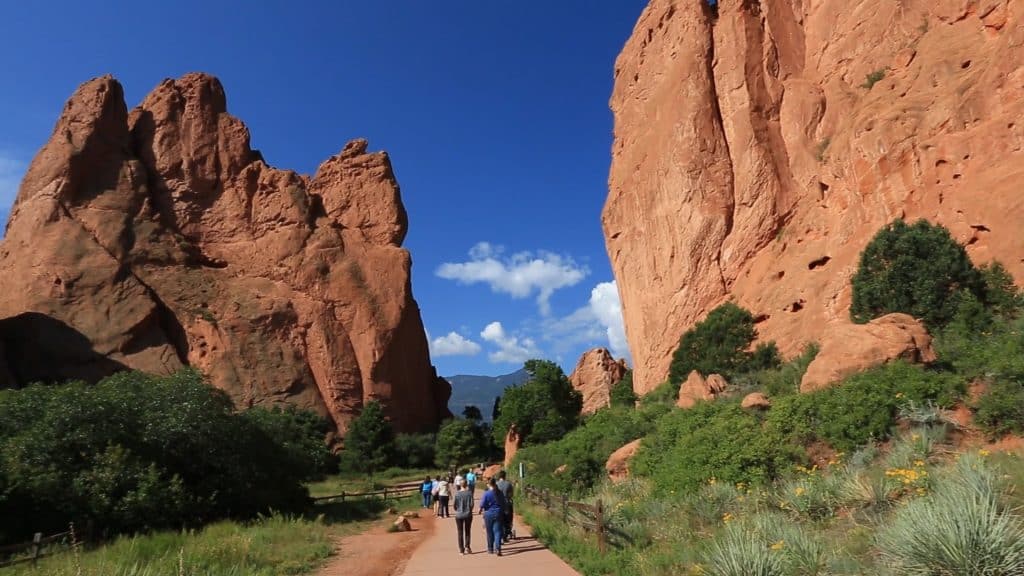 To start with, why don't you take a leisurely stroll in the Garden of the Gods Park. What is that?
Garden of the God's Park is a National Natural Landmark with 300-foot sandstone rock formations against a backdrop of the snow-capped Pikes Peak Mountain. Not only that, but it is also the most visited attraction in the area where you can explore the Geo-Trekker theater experience.
While there, you can even go horseback riding at the nearby stables.
Outdoor Adventures: Pike's Peak
While in Colorado Springs, there is no way you can miss Pike's Peak! It happens to be the highest peak in the southern Front Range of the Rocky Mountains and stands 14,115 feet above sea level! This is a great mountain to take a drive, hike, or even bike to the top for those amazing views!
White-Water River Rafting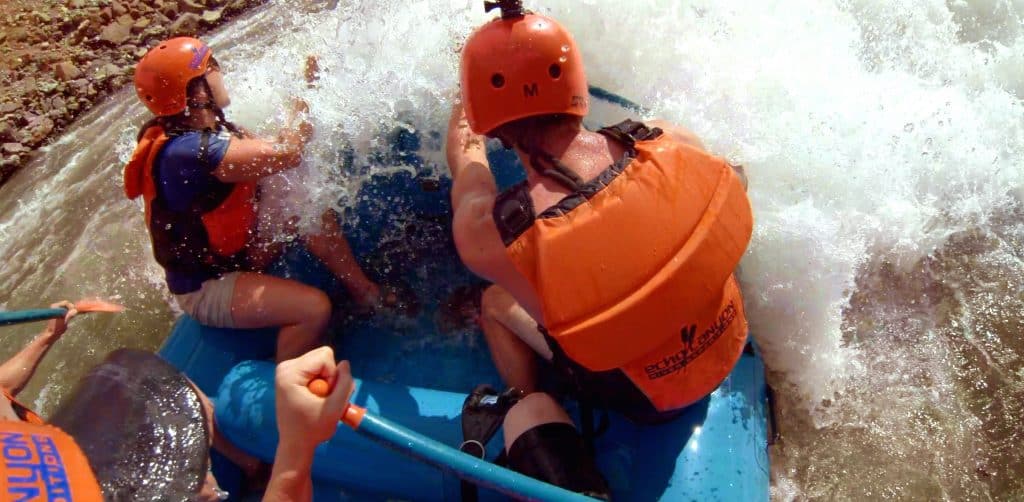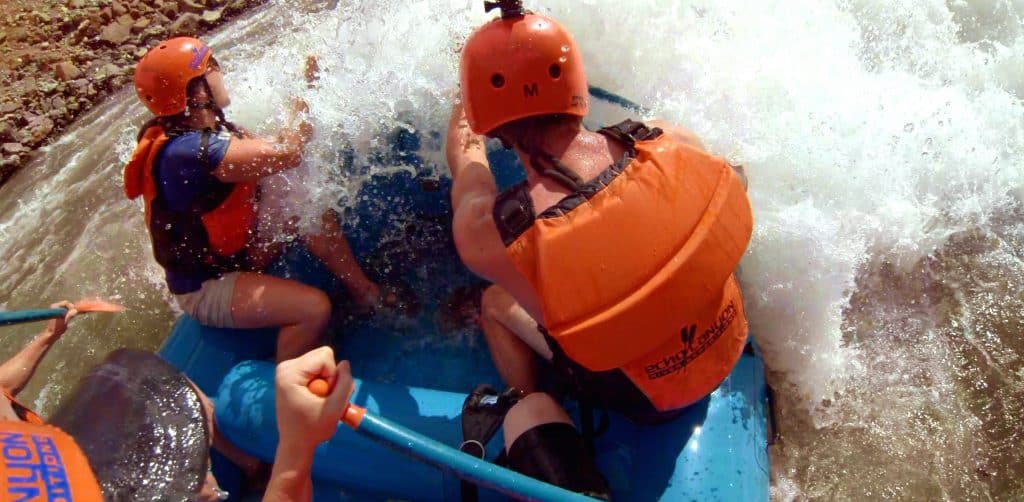 Those looking for a little more adventure may want to choose the gorgeous Arkansas River, where there is world-class whitewater in the scenic Royal Gorge. From scenic floats down the river to challenging whitewater rapids, you can do everything from a day trip to a multi-day adventure. And you don't have to worry because safety is one of the main concerts of the guides on the Arkansas River.
Outdoor Adventures: Cycling and Hiking
Colorado Springs is the perfect place for some exciting outdoor activities and cycling is a major sport in this area. Because the weather is perfect in the Summer, a ride on Gold Camp Road or the Pikes Peak Highway make be right up your alley. Don't worry if you didn't bring a bike, as you can rent bikes in the area for a ride on your own or go on a guided bike tour. They even have electric bike tours in the Garden of the Gods, which is perfect for those over 50 or when you get tired.
You can also hike in Colorado Springs, as there is nothing quite like hitting the trails here. You can stroll, and even walk your dog at Bear Creek Dog Park! Be sure and check out the list of the top hiking trails with additional information you will need to be on the trails, as well as lesser-known mountains and a place to push it to the limits!
How Will It Make Me Feel?
But at the end of the day, how does it make you feel? That is the bottom line as to why you are doing it. Sometimes it may take a while for your mind to let go of the nonstop interaction to media and games. But eventually, you let go and realize why you are here and why you need it. A sense of relief comes over your mind and soul and lets you put your life back into perspective once you have had a visit to the gorgeous town of Colorado Springs.

Outdoor Adventures: Looking For More Things To Do?
Look no further than the Colorado Springs CVB website when it comes to finding itineraries for outdoor adventures.
Recommended Reading about Colorado:
7 Things You Must Do in Telluride in the Summer
What to do in Telluride, CO – A Winter's Tale
What to Pack for a Ski Week in Telluride, CO
How Prince Harry ruined my trip to the Broadmoor Hotel, Colorado Springs, CO USA
Disclosure: As is common in the travel industry, I was provided with compensation for the purpose of review by the Colorado Springs CVB. While it has not influenced my review, PointsandTravel.com believes in full disclosure of all potential conflicts of interest. All Photos were used are from the Colorado Springs CVB.