With soaring mountaintops and unbridled natural beauty, Colorado is one of North America's finest territories. Heading southwest from Denver, the sleepy colonial town of Telluride, boasting some of the finest views in the San Juan Mountains, is a summer getaway like a dream. I've been to Telluride a few times myself, and from the gorgeous landscapes to the friendly locals, it's got something to offer anyone looking for an authentic Rocky Mountain experience.
---
A Telluride Summer!
---

How to Get to Telluride
Getting to Telluride is easy through the Montrose Regional Airport (MTJ), located 65 miles north of town, providing a scenic journey through the breathtaking mountain scape of the area. With nonstop flights from 5 major US cities during the summer, Telluride is both accessible and off the beaten path.
Additionally, the new Telluride Regional Airport (TEX) has connections through the Denver airport, providing a more direct option into the peaceful village. Rental cars can be rented from both airports, giving you and yours the freedom to travel all over the region as you please. Now that you've gotten to this beautiful little town, what is there to do?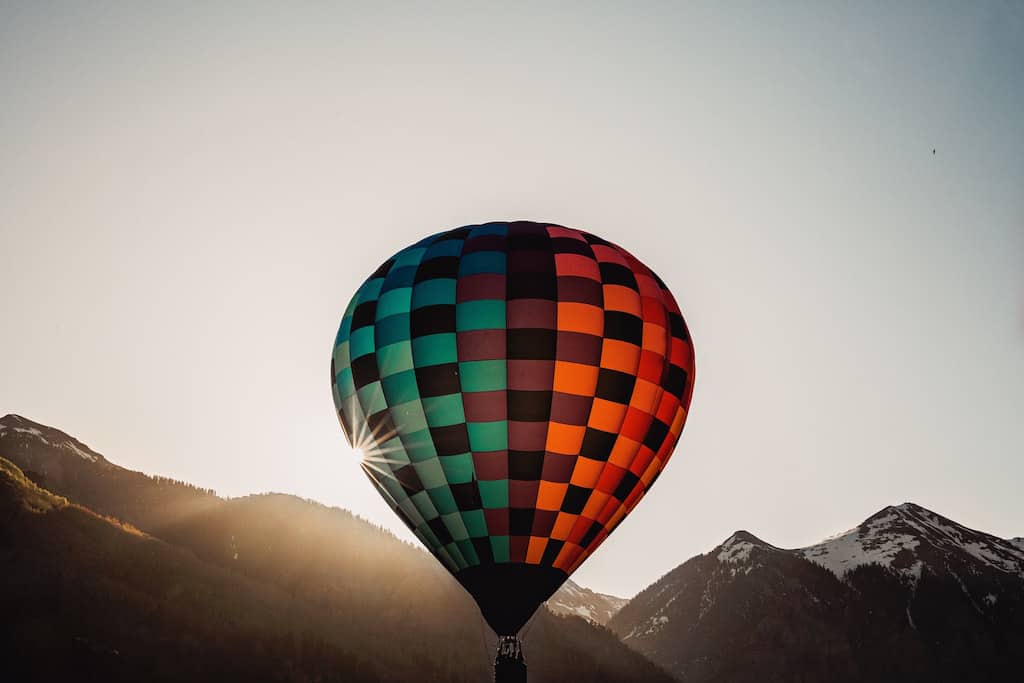 My 7 Things You Must Do in Telluride During the Summer:
#1 Visit the Telluride Historical Museum
This culturally enriching museum features over 9000 artifacts and 1500 photos of life in the old days from the founding of the original mining camp that became the Telluride we know and love today to the history of the modern town. It is open during the summer from 11 AM to 5 PM Monday through Saturday, until 7 pm on Thursdays, and from 1-5 PM on Sundays.
This is my first stop in Telluride, as traveling there can be tiring, and it can be a great spot to visit on a leisurely first day. There are also must-see self-guided tours of the historic parts of town that can provide an in-depth historic experience.
#2 Checking out the local cuisine!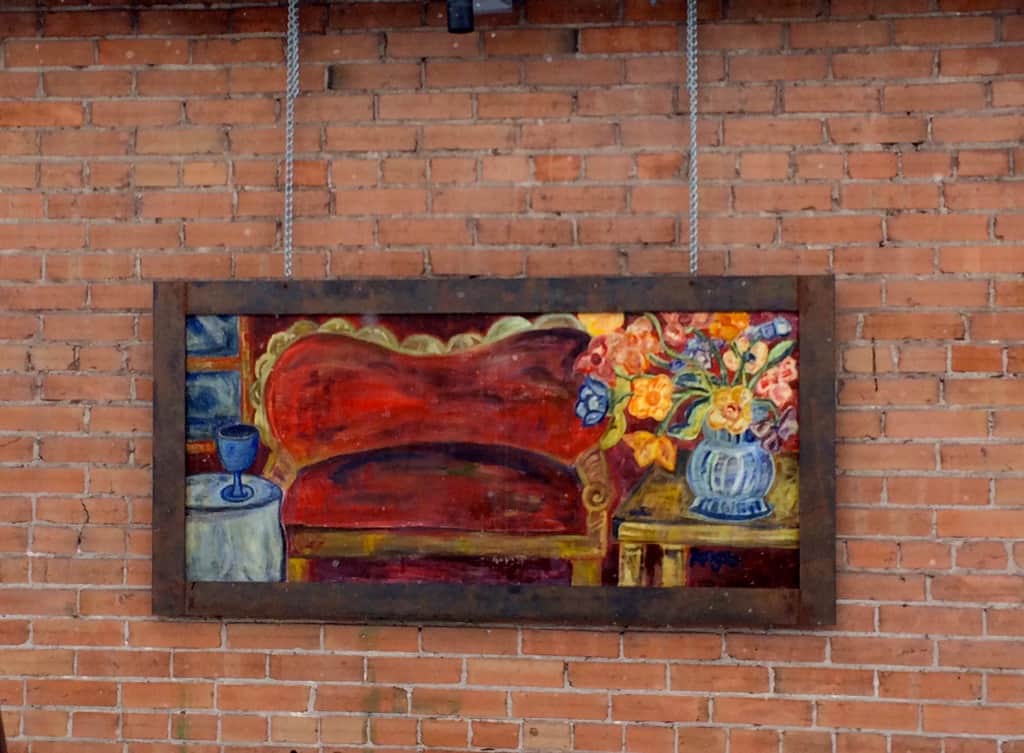 With Telluride's rustic appearance, you might not think it would have some of the best food to offer in the state of Colorado. For local and authentic American cuisine, I would recommend 221 South Oak. It has some of the best dinner dishes and cocktails around, with a stunning view of the local area, all just steps from the Telluride Gondola Station.
For a morning pick-me-up, head over to the Coffee Cowboy for fresh organic coffee, espresso, chocolate drinks, and even teas. In that same vein, Butcher and The Baker Cafe has some of the best breakfast sandwiches I've ever eaten. Grab one to go for a day hike or a trip on the gondola for a delicious taste of Telluride.
Last but not least, The Grilled Cheese A La Carte. With a simple design comes a toasted sandwich made with local flavors that will make you want to come back for another. Only open during the summer months, you can grab one of these for a quick lunch, a picnic in one of the many gorgeous parks, or for any day activities at a great price. Don't forget to ask about the daily special!
#3 Ride the Gondola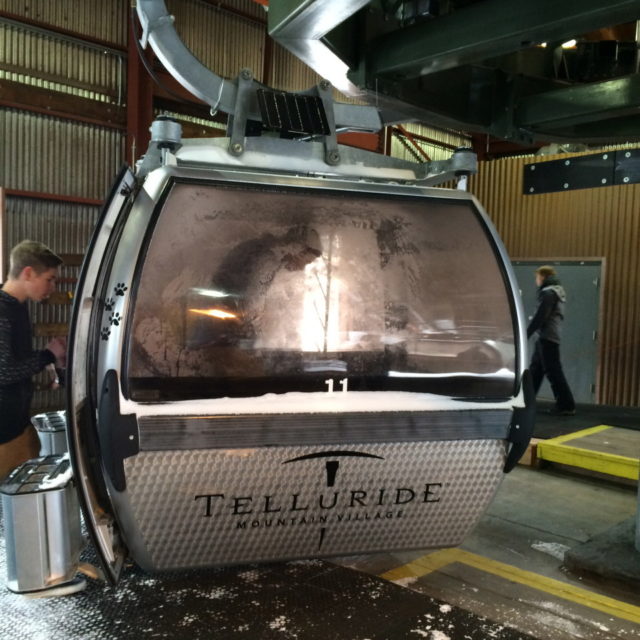 Telluride prides itself on some of the most pristine and magical views of the San Juan Mountains. Taking the gondola is one of the best ways to experience this area in all its natural beauty, and the best part: it's free! Open from 6:30 AM to Midnight during the summer season, this is a truly one of kind experience.
With an 8-mile ride that spans 13 minutes, you can get a view of the town, the ski resort, and the surrounding San Juan National Forest that you can find nowhere else. Starting at the Telluride Station, you can ride all the way to the top to the San Sophia Station, where you can get off for hiking and biking trails, epic views, or even Allred's Restaurant.
With amazing views and delicious meals, Allred's is something not to be missed in Telluride. You can also choose from the many fine cocktails or wines available and enjoy live music every night at this lively restaurant.
#4 Go Horseback Riding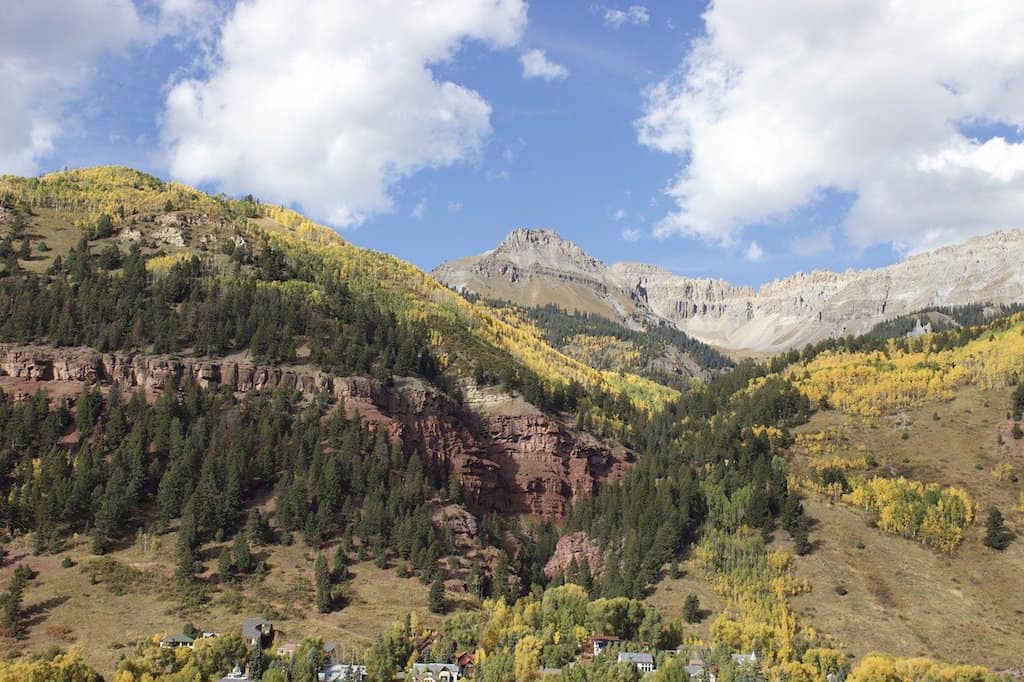 To experience the natural beauty of the Telluride area the same way the cowboys you read about in the museum did when the first arrived there, you can go horseback riding. With tours in the area, you can get an all-natural experience of the scenic landscapes of the San Juan Mountains.
Roudy's Telluride Horseback Adventures is one of the local favorites for rides, and Roudy himself leads tours on a regular basis. He and his horses are local celebrities, and now in semi-retirement, Roudy leads tours all over the local area. You can also try Telluride Sleighs and Wagons for a chuckwagon dinner ride through the Colorado Rockies, or Deb's Livery Stable for daytime tours, trail rides, and even overnight camping trips.
#5 Go Hiking in the San Juan Mountains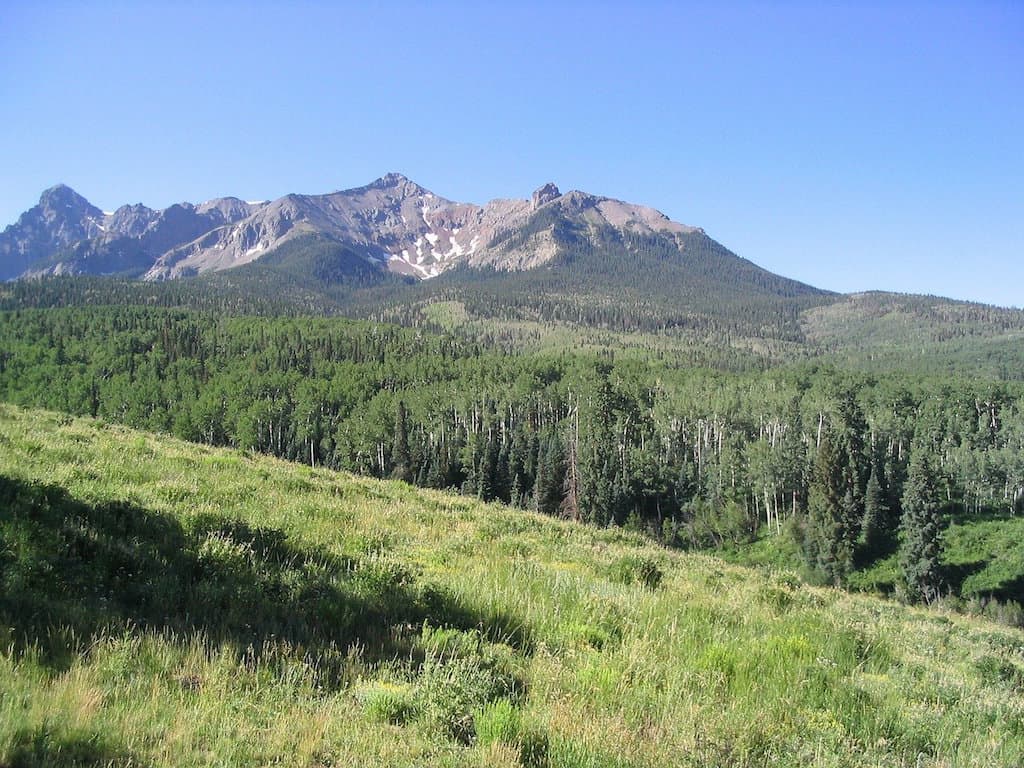 Hiking is a must-do activity in the summer in Telluride. With trails near town, Telluride has so many options of where to go for a day hike. The number one trail of all is Bear Creek Trail, which can lead to many choice destinations, but the view of Bear Creek Falls is one of the greatest spots in the area.
Some of the other amazing local favorites include Bridal Veil Falls, Hope Lake Trail, and Jud Wiebe Memorial Trail. For the more experienced hikers out there, hiking Mounts Sneffels via Yankee Boy Basin can give some stunning views of the surrounding area from a great elevation.
#6 Soak in the Local Natural Hot Springs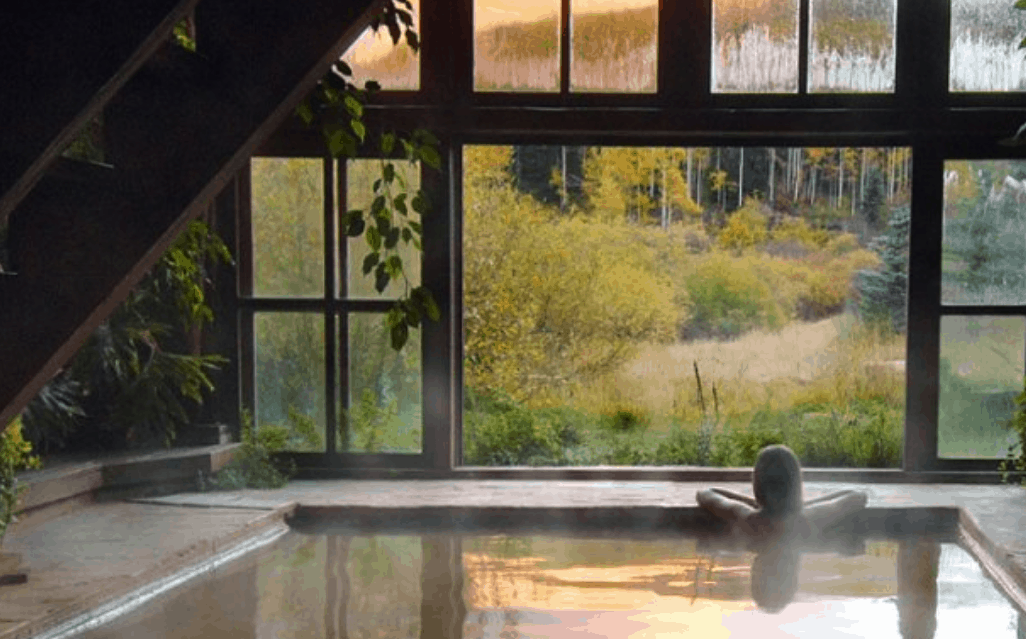 After a long day of traveling in the Telluride area, a dunk in a natural mineral hot spring is just the thing to soak away your troubles and soothe your tired muscles. With breathtaking views and all-natural spring water, the hot springs in the area offer some of the most relaxing experiences you can find in Colorado.
Dunton Hot Springs – Some of the best locations near Telluride are Dunton Hot Springs, which is open by reservation only. Dunton Hot Springs is the most luxurious hot spring resort in the area and is nestled in a restored ghost town just two hours away from Telluride. Nearby Telluride is Colorado's only geyser, and with a short hike, it is a sight to behold.
Orvis Hot Spring is a clothing-optional location that doesn't' heat or treat their water in any way. It is also an option Orvis Hot Springs, located an hour north of town, is as natural as a hot spring can get. From the untreated water to the clothing-optional design, Orvis can provide relaxation and rejuvenation in a way you just can't get anywhere else.
Ouray Hot Springs, a family-friendly destination with areas for soaking, doing laps, and a family pool. Ouray is the place to be if you want to bring your kids along. Near Orvis, just over an hour outside of town, Ouray Hot Springs has a family pool for the little ones to splash around in while you can soak it up in the hot tubs.
#7 Go Shopping in the Local Downtown Area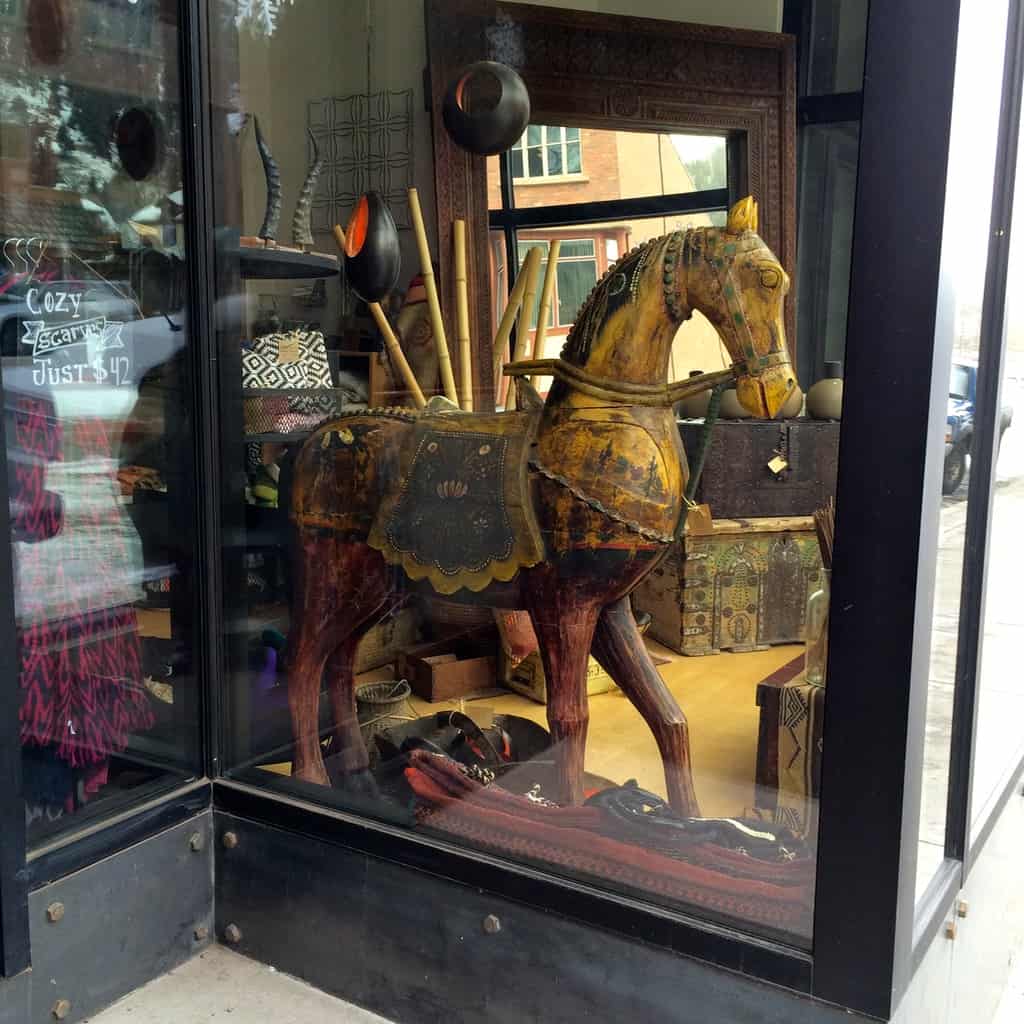 There are plenty of shops and art galleries to enjoy and browse that are open in the Summer in Telluride. I completely enjoyed just walking around and finding some hidden treasures. There is also a Telluride Opera House, so you will find plenty of shopping, galleries, and restaurants in the downtown area.
Anyone of these locations is perfect for a final stop on your way out of town or just a great way to relax at the end of the day.
Telluride is a quiet, yet cultured town that has something to offer for everyone, from day hikes to museums to fine dining and street food. With a lovely view of the Rocky Mountains and a friendly and warm attitude, Telluride is a bucket list item for anyone who loves a comfortable small town with unique experiences and views that will make you wish you never had to leave.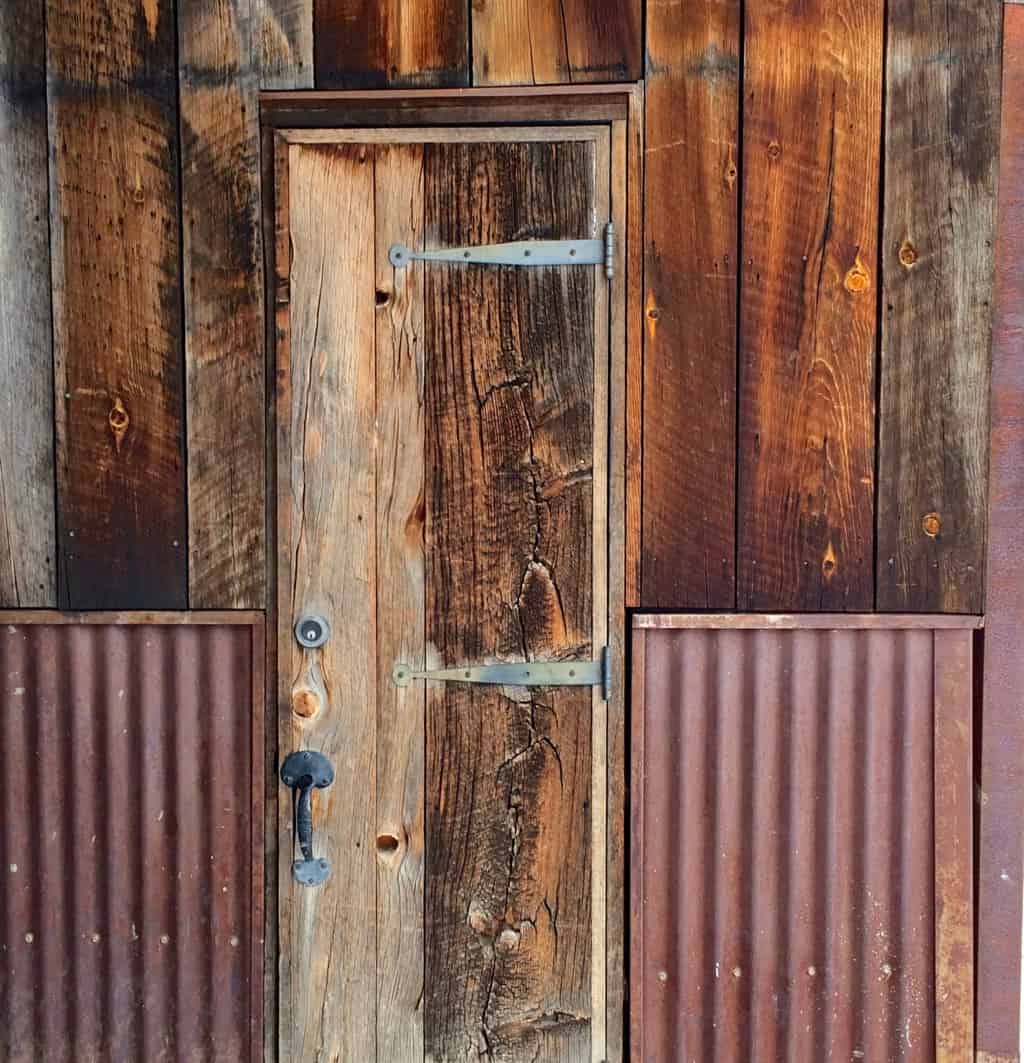 Recommended Reading about Colorado:
What to do in Telluride in the Winter
What to Pack for a Ski Week in Telluride, CO