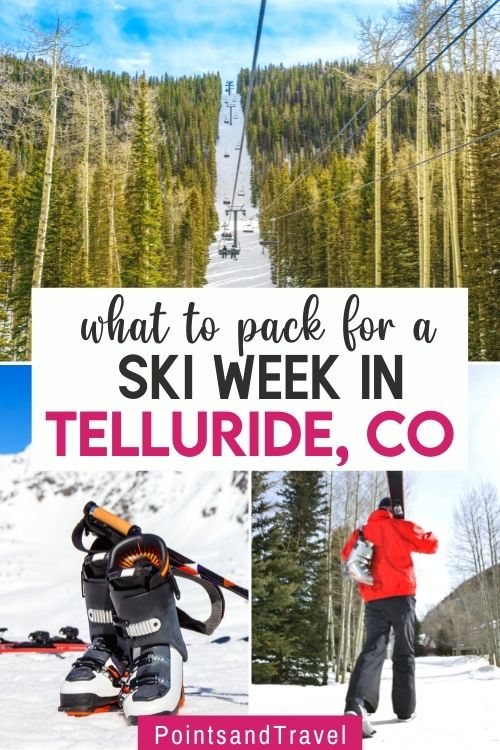 What to bring? What will I wear? What to leave home. Those are the questions I attempt to answer as I make a ski week packing list for my upcoming Telluride vacation. I try to be a "carry-on" only luggage person, but sometimes I fail at this attempt. So for me, it does matter how long you will be gone or what type of transportation you will be taking. Plus, what activities you will be doing on your vacation to decide which pieces of luggage and clothing I will be bringing with me. I cannot always bring a carry-on only, but I do try.
And for my next trip, it doesn't look like that is going to happen:
Ski Week in Telluride
I have an upcoming trip to Telluride, Colorado for a week of skiing and relaxation with my family and couldn't be more excited about it, however, there is that last-minute packing list I need to do. And since I was making the list for myself, I decided to write up a list for a Ski Week in Telluride.
It is hard to pack "light" for skiing or " best powder snowboards" regardless of where you are going and for how long you will be gone because you need so many layers of gear.
What my family has are two oversized duffle bags that contain everything for the family that we have ever bought along the lines of ski/cold-weather gear. But when we actually take the trip, we get out the bags and pull out the essential pieces that we will need for each person on that particular trip. Telluride is a popular ski destination for Phoenicians, and we have been there several times, so we have a good idea of what to bring with us.
Ski Week Checklist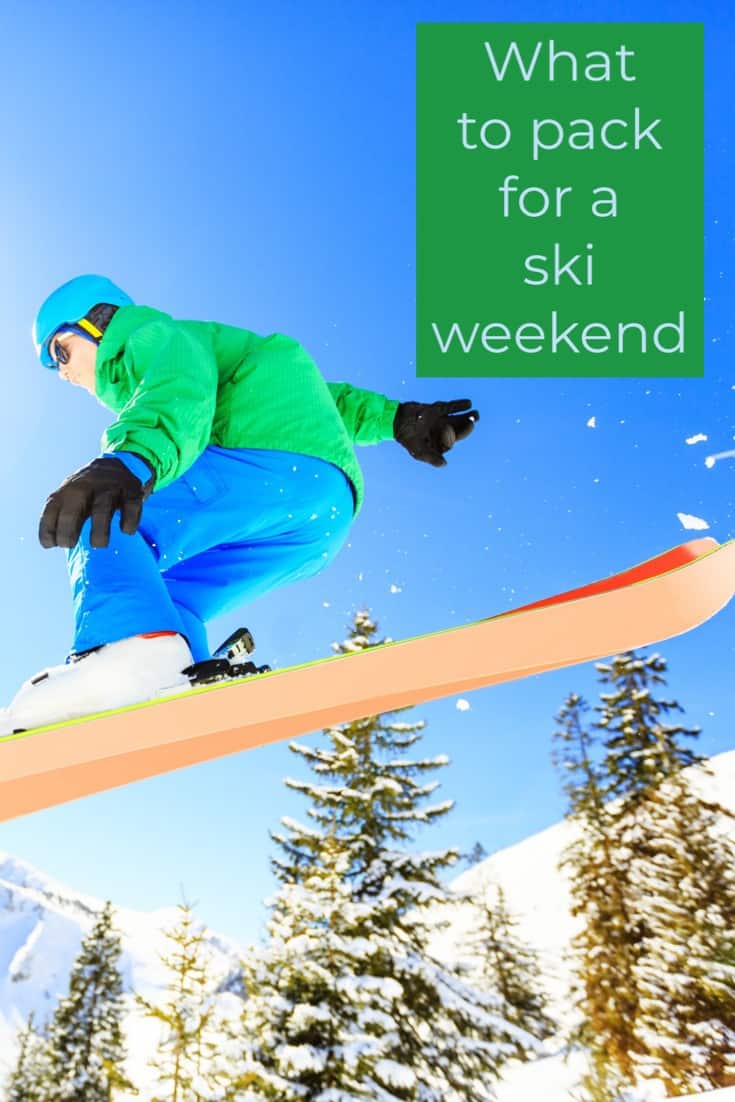 Ski Boots, Socks, Goggles
We each have a ski boot duffle backpack, which has two pockets, one for boots and a center compartment for other gear. These can be carried onto the plane as our personal item and makes each family member responsible for his or her own gear (the family is getting older). Inside the ski boots, we stuff two pairs of ski socks and goggles. Inside the center compartment, we stuff 2 other pairs of socks and extra hand and feet warmers.
Ski Jackets, Gloves, Headgear, Handwarmers, Ski Tickets, Walky Talkies
We also each wear our ski jackets and day boots onto the airplane as a way of carrying our own gear and if we plan to ski on the day of arrival, this makes it quite a bit easier for access once we drop off our luggage at the hotel or condo. Inside the jacket pockets, we generally have our ski gloves (or attach them to hang on to the jacket), our slimline gloves, our face and headgear, packages of hand warmers, pre-purchased ski tickets, and walky-talkies.
Collard Shirts, Pants, Wear Clothing
For travel outfits and après ski clothing, I typically bring quite a bit of black clothing, which hides stains, and coordinates easily with other pieces of clothing I bring. Denim is not typically up to the dress code for women in ski towns, so I mostly bring black pants and leggings to go around town. For the kids and husband, they do, however, bring a pair of jeans and also collared shirts for the nights going out for dinner.
Don't Overpack By Planning Ahead
Before packing, I lay out the clothes needed for each person on the bed. That way I can see it and plan the outfits, so we don't overpack. Who wants to pay for over-packing and who wants to lug it around? We certainly don't.
For the non-ski time, we pack two shirts, a t-shirt, 3 pairs of underwear, and pants for every 3 days that we will be there. Sometimes the t-shirt is needed if it ends up being sunny instead of snowy. We also bring along a scarf, hat, and gloves for going out at night. It is different than the ski scarf, hat, and gloves we wear during the day. Those are typically damp by the end of a ski day. Also, don't forget to bring along comfy pants/shorts and a t-shirt for sleeping. Oh, and a swimsuit and flip-flops are a must on a ski vacation. Why? Because ski vacations always include some jacuzzi time!
For actual ski time, we bring our ski pants, 2-3 ski shirts, long underwear, and ski helmets. The 4 pairs of ski socks (two lightweight and two heavyweights) were mentioned before and are packed in our boot bags.
We also don't bring our skis with us unless we are driving; otherwise, we rent high-end demos when we get there or online before we go, which is easier. Also, most people pack a few things unnecessarily, and I find that mostly it is too many outfits and too many shoes, so keep that in mind.
In the case of driving, it is always important to have chains for the tires (or a four-wheel drive), and de-icers for the windshield. Plus you may need a tire inflator, and a tire gauge (preferably an electronic one), just in case for emergencies.
My family wishes you and yours a wonderful ski season and an amazing new year!
Recommended Reading about Colorado:
7 Things You Must Do in Telluride in the Summer
What to do in Telluride, CO – A Winter's Tale
How Prince Harry ruined my trip to the Broadmoor Hotel, Colorado Springs, CO USA
Unplug in Nature – Outdoor Adventures in Colorado Spring
Disclosure: This article was sponsored by Telluride Ski Resort, but the snow memories and packing skills are all my own.