I constantly find myself being the planner of things: the family vacation, the food that we eat, and the calendar that we live by. It was crunch time and I was in a spot: Our son was doing a study abroad program in Barcelona and we were going there with him to enjoy the richness of Spain, take in a few sights, and enjoy a few moments with him before dropping him off.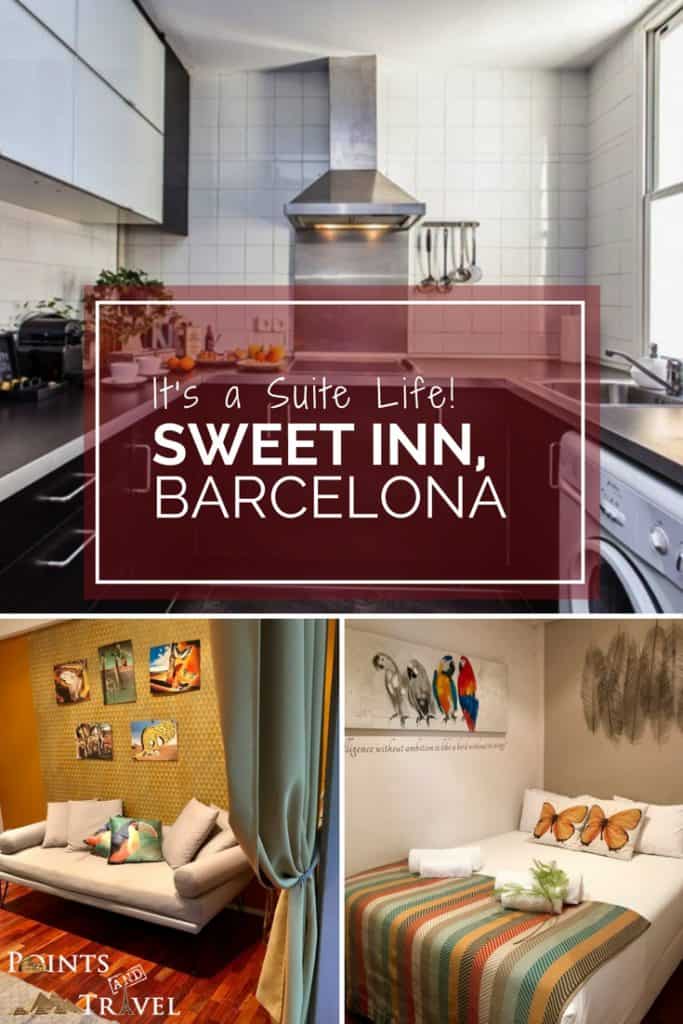 My friend had just sent me a direct message on Facebook saying "The cat's in the cradle, girl. Better enjoy him while you still can." Those words hit me like a ton of bricks to the stomach. I hadn't even gotten a Barcelona apartment rental, and to boot, we were taking his girlfriend with us, and that was a new experience for us and! I wasn't even ready with a place for us to stay yet!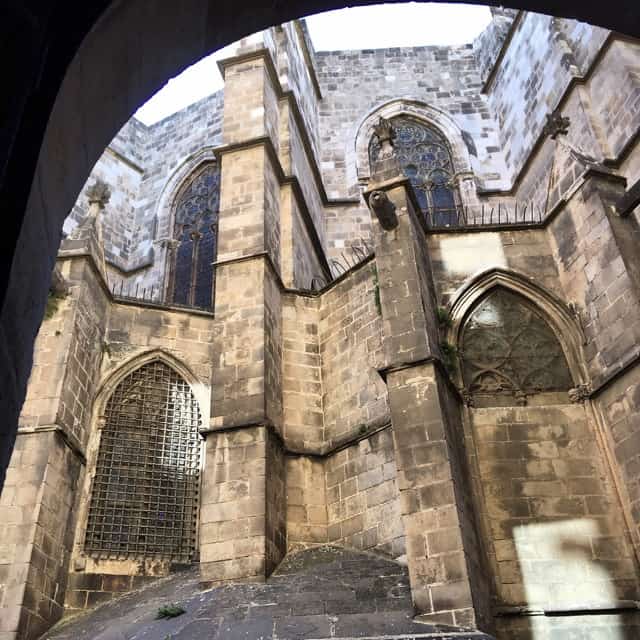 The Search: Barcelona Apartment Rental
I knew I had to start looking fast for our Barcelona apartment rental and started the search for the perfect apartment. Quickly, I narrowed my choices down, because at the timing, ¾ of Barcelona was already booked out for the dates that we needed and I started to panic. I began looking at hotels, but with the exorbitant prices of renting two rooms at once for almost 10 days for the family, it started to seem pretty ridiculous to spend that kind of money. Especially since I write mainly about smart luxury. I knew I would eventually have to find something. I had recently found the perfect VRBO in Bozeman, Montana when I took my other son to Montana State University the week before (that I would recommend to the world), so I started my search there. Right away, I had to learn and narrow my choices down to neighborhoods in Barcelona and eventually came up with nothing that worked for my dates, price range, or that I liked.
Finding a Barcelona Apartment Rental: Sweet Inn Barcelona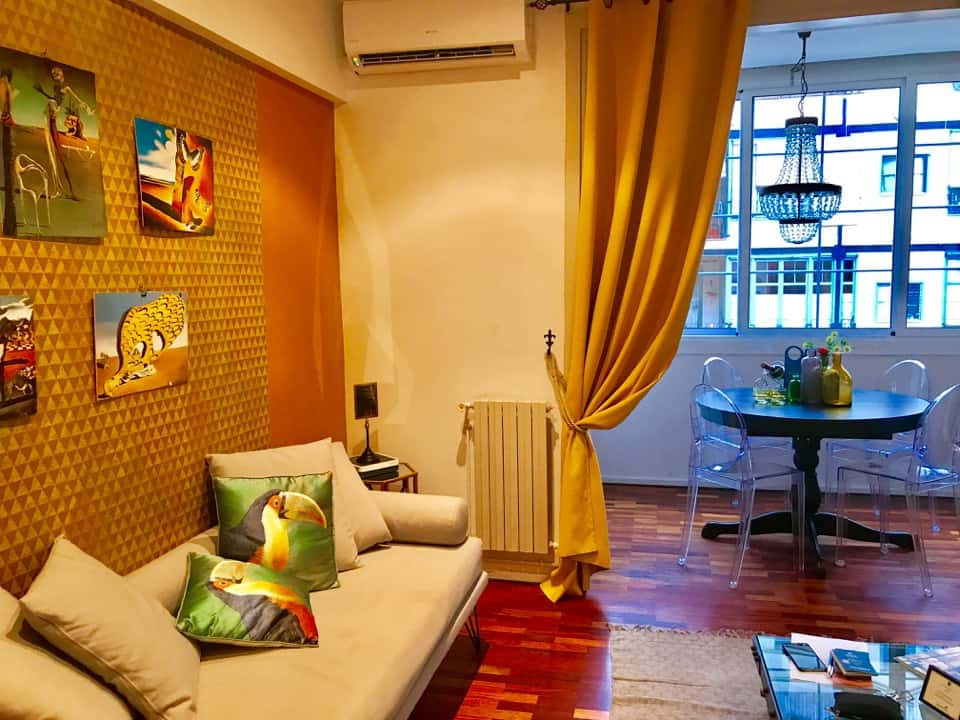 Soon enough, I found Sweet Inn Barcelona and their delightful website came to my rescue: They have a new concept in travel and apartment rentals: A luxury holiday apartment with hotel services! There is nothing that says luxury to me more than that…
What am I telling you?
That you can stay in an apartment and get the service of airport pickup? Check
That you can have groceries delivered to the apartment the day I arrive? Check
That you can have the apartment cleaned/or serviced while I am there? Check
That it includes free Wi-Fi? Check
That you will bring me a phone to use while I here? Check
That you have all the chargers and adapters I need in case I forget one? Check
That you have laundry services available? Check
That your spouse can have a Nespresso machine in the apartment? Check
Ok, Sweet Inn, you had me at HELLO (HOLA)!
Barcelona Neighborhoods
Now, what neighborhood in Barcelona did we want to stay in?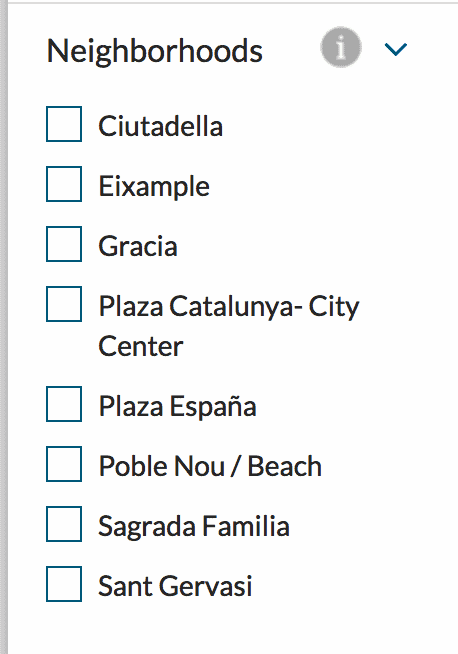 I did a little bit of sleuthing around about the neighborhoods they listed on their website (I didn't look at ALL of them, as I had no time) but here is what I came up with:
Ciutadella Neighborhood:
This little gem is on the doorstep of the Picasso museum, yet close enough to the sea breezes if you want to stay down near the ocean. It has a vibrant 18th-century park called the Parc de la Ciutadella, which is a do not miss for the neighborhood. If you are lucky, you may hear a violinist or saxophonist playing a little jazz or opera in the air! It is also the location of the Barcelona Zoo.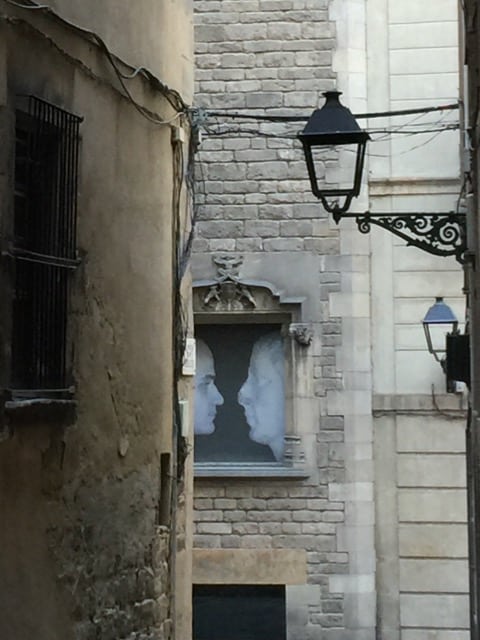 Eixample Neighborhood: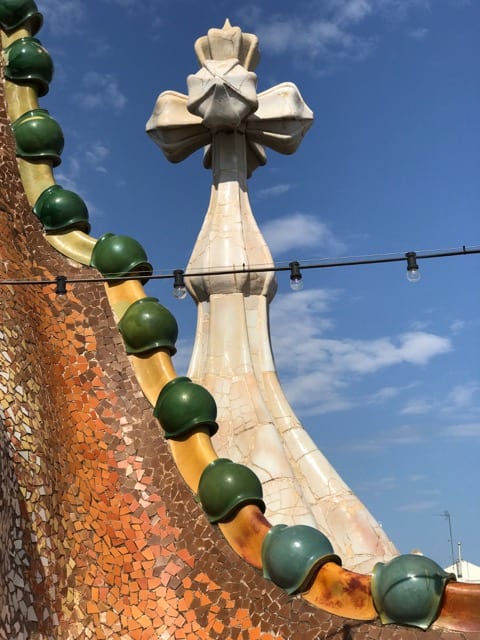 This is the "status" neighborhood, where you will find high-end shopping with names like Prada and Channel. It is also where a lot of the art nouveau masterpieces and Gaudi's designer dreamlike houses are located, such as the Casa Batllo, Casa Mila, and La Pedrera. The name Eixample means "extension", as it is an extension of the newer part of town versus the older Gothic Quarter/El Born area. This extension was a result of urban planning from as far back as the 1850's and is set in a grid system with each block having an inner courtyard. Passeig de Gracia is in the heart of Eixample and cuts the area right in two. There are also some of the nicest and most expensive restaurants in the city here.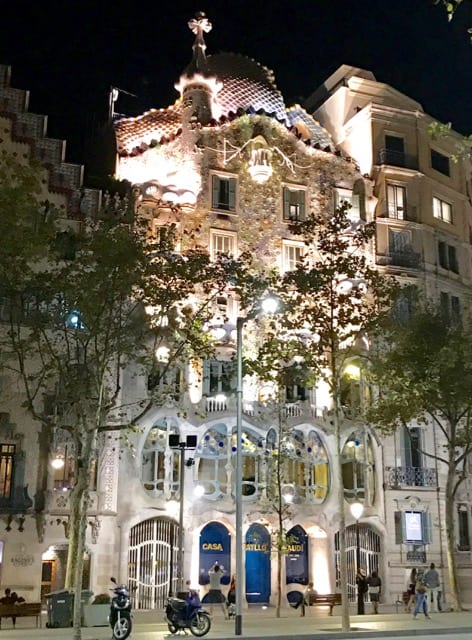 Gracia Neighborhood:
The neighborhood Gracia is just above Ave. Diagonal and one stop from Passeig de Gracia, but it feels "a world away" from the bustling area that is down La Rambla and the Gothic Quarter. This area is popular with artists and the bohemian crowd, yet there are tree-lined streets full of shopping and restaurants in art nouveau architecture buildings. They also have a large elderly population, so the mix between the old and the new is entertaining for people watching!
Also, each neighborhood has a market, and this one was large, had a great selection of products, and was easy to find. One of the best features of Gracia is that there are not that many tourists. And since Barcelona is a tourist town, that makes it sweet to stay here! (get it, SWEET!)
El Born/Gothic Quarter Neighborhood:
This is the medieval area of town, which at first I wanted to stay in as it is the old town, where you will want to wander up and down the streets. It has ample enough of nightlife, restaurants, and tourists. It is also where the Picasso Museum is located, as well as the stunning Cathedral, where you will want to take a peak inside. The cafes are packed with people and there is a ton of souvenir shopping and gelato shops everywhere. It is sandwiched between the street Via Laietana and Barceloneta and the beach is only 10 minutes away. This is where I stayed before when I was at the Mercer Hotel.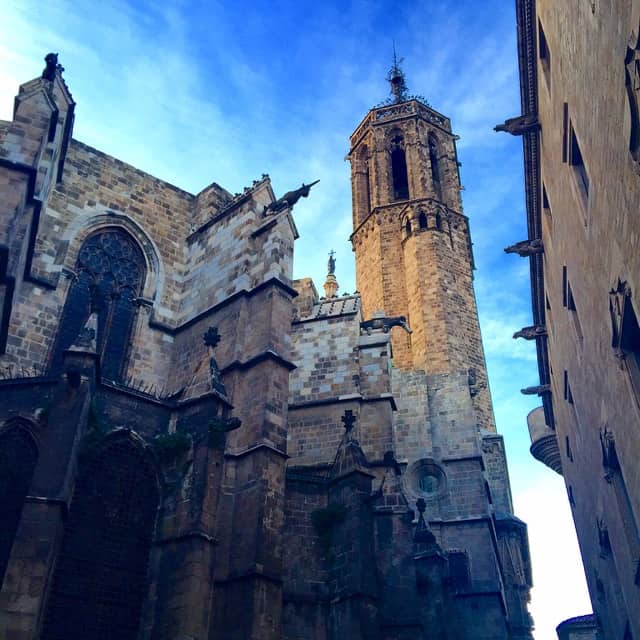 Sagrada Familia Neighborhood:
Of course, this neighborhood is where Gaudi's famous Sagrada Familia Church is located and appeared to me to be extremely busy with tourists and cheap souvenir shops as well as touristy type restaurants.
After all of his investigating on where to stay, I found the perfect Barcelona apartment rental in Gracia, that worked for our dates (was available), looked awesome in photos and had the amenities that we were looking for.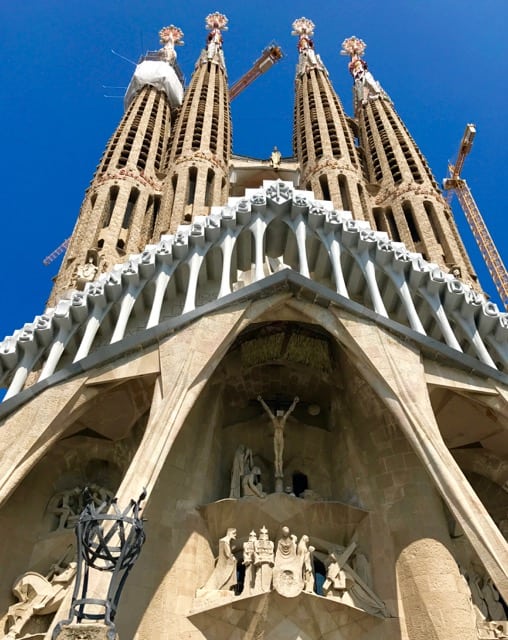 Look no further than this Barcelona apartment rental:
DALÍ APARTMENT GRACIA
We chose the Dali Apartment Gracia and couldn't have been happier with our choice!
Here is what we liked: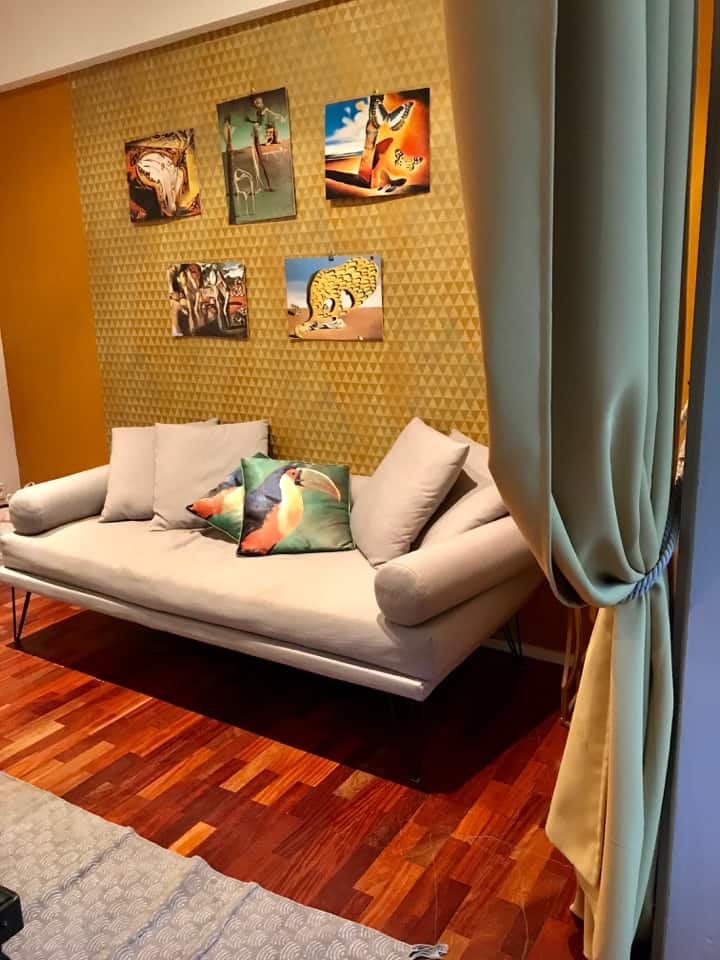 Great location on a quiet street, which made us feel like we were part of the neighborhood, in a second-floor apartment with the old keys, tiny elevator for one or two, and wrought iron front entry way. Upon entrance, I really begin to feel at home with a long entry hallway, where the apartment is laid out in a lengthwise configuration.
Nice cooler units were placed in strategic places: the living room and in both bedrooms, for cool, night sleeping situations.
Comfortable Room #1 had plenty of space for two people, plugs at the bedside that were accessible on both sides, a huge walk-in closet that I loved with plenty of space to unpack and make me feel like I lived there.
Bathroom #2 was super spacious, had plenty of drawer space to put my toiletries out of sight, as well as had a powerful shower with great water pressure.
There was a really modern kitchen with everything I would need to make a meal (but who wants to cook? Not me), a good sized refrigerator and freezer, as well as a washing machine! Also, all things needed in the kitchen were there, were modern, up-to-date, with ample supplies.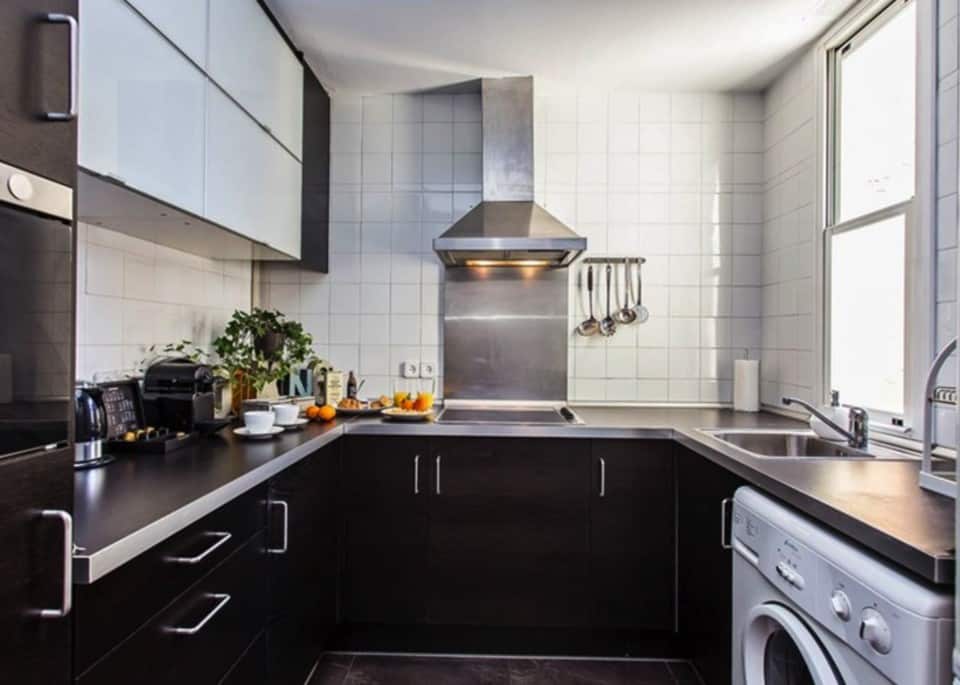 The WI-FI worked perfectly which is always a plus.
My husband enjoyed the Nespresso machine for his coffee every morning.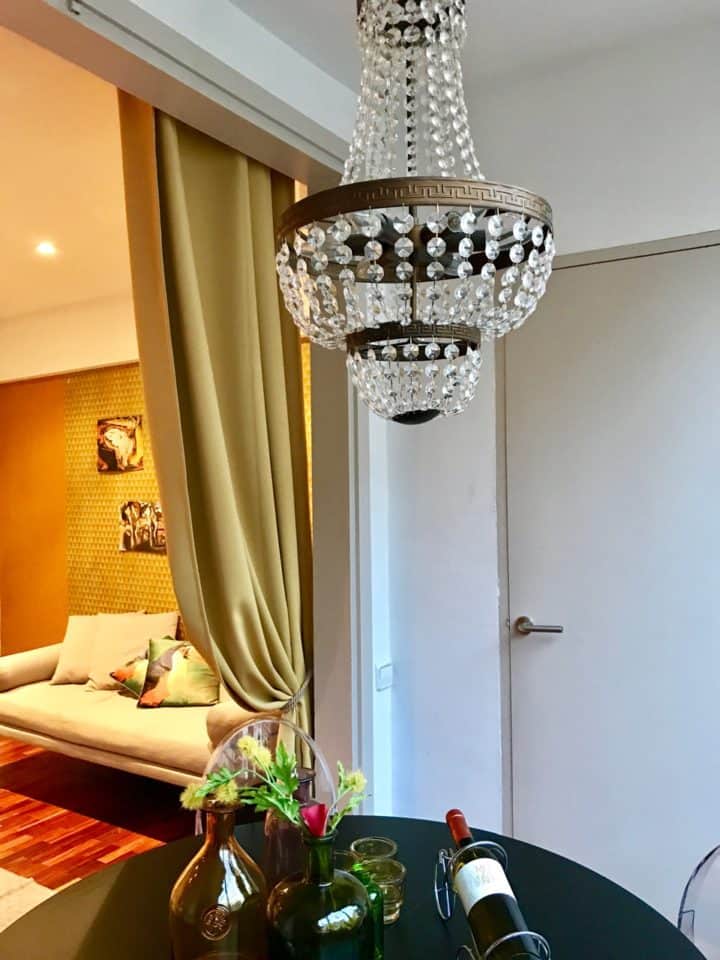 What we didn't like:
No apartment can be perfect, right?
Room #2 and Bathroom #2 were tiny! And when I say tiny, I mean tiny. Only big enough for one person, but two stayed in that room as it had a double bed. Bathroom #2 was the size of a tiny closet, with the smallest sink and shower I have ever seen. One could barely turn around and it was built up about a foot and so the water spray would come out of the shower onto the floor.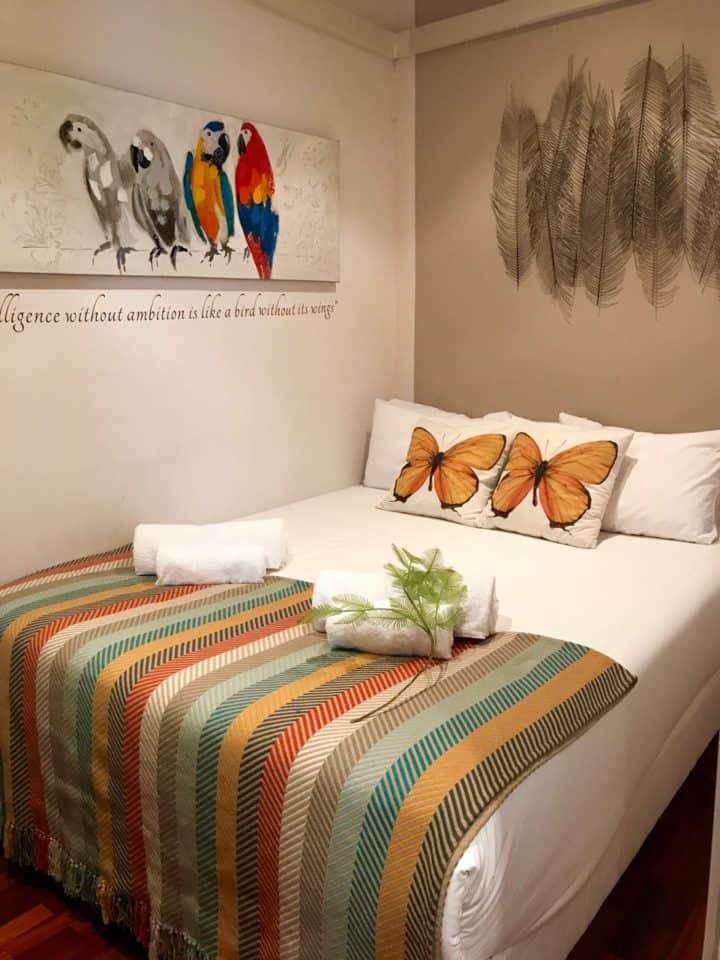 Sofa in the living room was more like a sofa one would use in a college apartment. I think it may have even been a double futon that was split, with one futon under the television (who would sit there?) and the other across from the television. The "arms" were pillows that were velcroed on and easily slipped off if you weren't careful.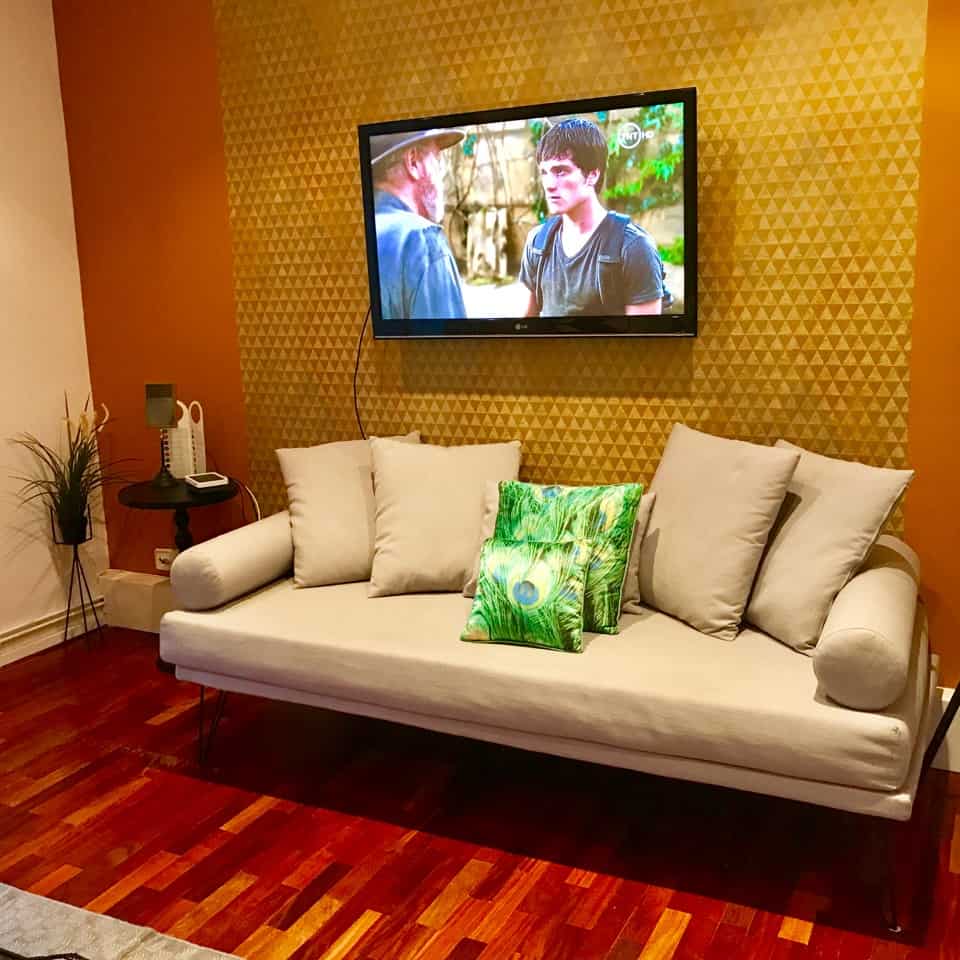 It's a Suite Life Spain in this Barcelona Apartment Rental: Sweet Inn Gracia
Many amenities were offered through Sweet Inn's Barcelona Apartment Rental, but these were the amenities we used:
Airport pickup – Since there was four of us, we probably would have spent much time and money getting to the apartment, so it was just easier for us to order the 50 euros airport pickup and drop off, complete with a sign with our name on it and keys to the Barcelona apartment rental. It worked like a charm and had us there in no time.
Grocery delivery service – Since we arrived around 5 pm, I thought it was a great idea to already have groceries in the apartment rental so that we didn't have to go out unless we wanted to! Score for me!
Free Wi-fi – of course, we used this like crazy!
Apartment Cleaning – This was offered and of course, we took it. Thank goodness we did, because, after a day or two, our Barcelona apartment rental needed some refreshing! The cleaning guy ended up staying a lot longer than I expected, he stayed for over two hours and did a thorough job, in which I was impressed!
We already had phone service (thanks, Team Mobile), but if you don't they can get you a local phone for a minimal daily charge. Since I travel all the time, I had plenty of chargers and adapters, but if you forgot yours, just ask and they can bring you some. Also, no one brought clothes that need dry cleaning, so we did not use that additional hotel service.
Overall, it was the service that this apart-hotel (see the word apartment and hotel put together!) provided that made it stand out. Christian from Sweet Inn met us at the Barcelona apartment rental with the keys, walked us through how the things in the apartment worked, gave us tips on where to eat and shop, and left his personal cell phone number to call him in case we needed anything. He also checked us out right on our kitchen table! Then I received a text from Francielly M. of Guest Relations who also was following up in case we needed anything via text.
In the end, we needed late check out, which is not always available. We were able to leave our bags in the apartment on our last day at 11 am check out time, go shopping and eat lunch, but return to pick up our bags by 1 pm and head to the airport, which for us was a great service that they ultimately provided!
I cannot recommend Sweet Inn enough!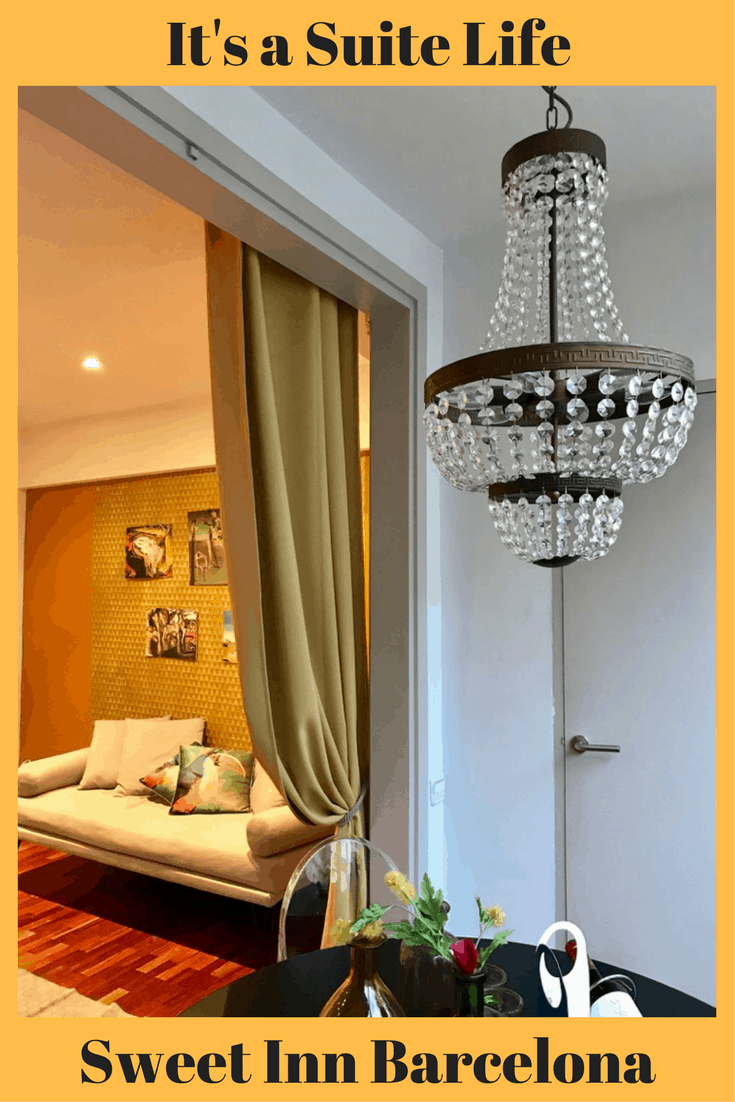 Ok follow this link to know>>> Where to go in Barcelona
Recommended Reading
Hotel Arts Barcelona: A Hotel Review
Barcelona, Spain: Sweet and Salty at La Boqueria and Beyond
A Day Trip to Colonial Guell and Gaudi's Crypt
Exclusive Luxury Cava and Wine Tour In Spain
The Apples in Spain Fall Mainly on the Plain
A Tapas Pub Crawl in Palamos, Spain: My flamenco dance with food!
If you are following along in my series on Costa Brava, Spain (north of Barcelona):

Post #1: Costa Brava: Spain's Northeast Coast, getting there
Post#2: Girona, Spain: Diamonds Are A Girl's Best Friend
Post #3: So, you want to go to Spain's Brave Coast: Seaside LEstartit
Post #4: Medieval villages along the Costa Brava of Spain -Begur
Post #5 Where to stay in Begur: Hotel Aigua Blava
And more about Spain:
Salamanca, Spain and Its Small Luxury Hote: Hacienda Zorita
The Most Charming Walled City in Spain
Disclosure: As is common in the travel industry, I was provided with accommodations, meals and other compensation for the purposes of review by the Sweet Inn. While it has not influenced my review, PointsandTravel.com believes in full disclosure of all potential conflicts of interest. All Photos by the author.