A quaint little town, known for its privileged geographic location by the Mediterranean Sea, Begur, Spain in the Costa Brava has distinctive Cuban style houses, a crumbling medieval castle, and astonishing crystal-clear beaches. This is an area of Spain that I am wild about! There are so many little medieval towns within this area, that it will be hard to choose which one will be your favorite.
---
Explore Costa Brava: Begur
---
The best thing is that they are all so close together that you can go to them all! When I dream about an adventure in foreign lands, I often think of medieval towns, walled cities, old churches, and castles with towers and fortresses. Begur, Spain in Costa Brava has it all! And Spain tourism is alive and well in this area.
So let's start with Begur, Spain, since it was my first introduction to this area.
Begur, Spain: Colorful 11th Century Town
With Moorish and Spanish architecture abound, this tiny village of Begur, Spain is certainly worth a trip. Begur is made up of colorful narrow streets and an 11th-century crumbling medieval castle that sits upon a hill. There are miles and miles of the Spanish coastline stretching from Aiguablava Bay back to L'Estartit and the Medes Islands.
Fisherman's huts, wealthy family homes, and Cuban style mansions all live together with amazing views of the crystal clear sea. Some of the old Neoclassical mansions were built by local merchants returning from Cuba in the late 19th-century and there is a huge mix of Cuban and Spanish culture here.
Begur, Spain: Festivals Abound!
Fira d'Indians Festival
At the beginning of September each year, a 3-day Cuban/Spanish party happens in Begur, Spain called the Fira d'Indians Festival. At the festival, salsa dancing and mojito's are everywhere in the streets and in the restaurants. The restaurants and bars on every corner proudly advertising mojitos on their chalkboard menus. You can enjoy a market with Cuban products and demonstrations of Cuban mojito making. You can learn everything you ever wanted to know about the Spanish/Cuban culture, even how to appreciate Cuban cigars!
Begur, Spain: Cuban Colonial Houses
Most of the Cuban colonial houses in Begur, Spain are privately owned, but I had a chance for a special visit to see the inside of one of them with my host. At the time, this one was up for sale for a cool three million dollars. The photograph below was taken by my fellow Instagrammer Oliver Vegas, as we toured a multi-million dollar house that was available to purchase in Begur, Spain:
Begur, Spain
Where to stay in town:
If you want to stay in Begur, Spain The Classic Begur and Cluc B&B, both looked amazing as I walked by and although I didn't stay at either, I can highly recommend them based on their reviews. Many times I will read TripAdvisor's last 10 reviews to any hotel I want to stay at. So you can choose, as they both had excellent reviews at the time.
Begur, Spain
Where to stay out of town:
I stayed outside of town at the Hotel Aigua Blava, which is located in one of the most beautiful corners of the coast: The Aiguablava Bay. The owners bought all the properties they could find: the fisherman's house, villas, bungalows, and apartments. It had rooms scattered all around a perfect location of the Aigublava. The hotel is family-owned by the now 3rd and 4th generations family members.
And treat us like family is exactly what they did from the moment of our arrival. My room had a truly stunning bay view. It was walking distance to several tiny, but pristine beaches down below. It also had an incredible swimming pool and lush gardens, as well as family activities like ping-pong tables, and tennis courts.
Begur, Spain: Have a Drink in Begur
While at the Hotel Aigua Blava, I was able to have a lesson on how to make traditional Cuban Mojito by a fourth-generation employee of the hotel named Josep. He made the mojitos with a recipe that had been handed down from a family member that had once emigrated to Cuba and then returned to Begur, Spain. I also had a chance to drink a few while I was there, as he made the traditional and strawberry versions. They were outstanding, he even gave us the recipe:
Begur, Spain Specialty: Aigua Blava's Cuban Mojito
Put 2 teaspoons of sugar and 2 teaspoons of brown sugar into a glass. Add fresh lemon juice and freshly torn mint leaves. Use a pestle to crush it all together, releasing the mint oils. Fill the glass with crushed ice. Pour Havana Rum, imported from Cuba over the ice. Top it off with soda water. Stir. Garnish with mint leaves.
Foods in Begur, Spain
And following the mojito lesson, we were served a six-course dinner by Chef Lluís Ferresat, who has been with the Aiguablava hotel restaurant for fourteen years. He served things like figs with roasted banana lasagna, a mini cut of duck liver, seafood, lobster bisque and to top it all off: mojito ice cream served in a pineapple!
Let's not forget the exquisitely fresh food that is available from the Mediterranean Sea. (pardon the photos with bad lighting)
Begur, Spain: Getting There:
I was in the Costa Brava area of Spain already and made my way to Begur, Spain, a little village about an hour and a half north of Barcelona. But you can easily fly into either Barcelona or Girona airports.
Getting there is easy: From Barcelona drive along the coast to Begur, Spain.
Smaller airlines fly into Girona from Europe, so from here you can pick up a rental car and be on your way. Within an hour you can be on one of the golden beaches. Or you can settle with a glass of strawberry mojitos made from a fourth-generation employee of the Aiguablava. (This is where I enjoyed my meal of lobster bisque and fresh seafood amid tiny twinkling lights.) Guess which one I would do?
Begur, Spain: Know before you go:
Begur

is approx. 5 – 10 minutes by car from the beautiful beaches of Sa Tuna, Aiguablava, Aiguafreda, and Sa Riera.

This part of the Costa Brava is much more a getaway for Spaniards than it is a Mecca for foreign tourists according to the official website of Begur, which is fine with me!
Active tourism is here – everything from hiking, trekking, cycling, scuba diving, swimming to boating, snorkeling and kayaking. There is something here for everyone.
If you are following along in my series on Costa Brava, Spain:
Post# 1: Costa Brava: Getting There
Post #2: Diamonds are a girl's best friend: Girona, Spain
Post# 3: Seaside in L"Estartit, Spain
Post#4: Medieval villages along the Costa Brava of Spain
Post #5: Where to Stay in Begur, Spain: Hotel Aigua Blava
Post #6: Charming Medieval Village Along The Costa Brava Area Of Spain: Peratalada to Pals
Post #7: The Apples in Spain Fall Mainly on the Plain
Post #8 About That Castle Party In Spain!
Other articles I have written about Spain: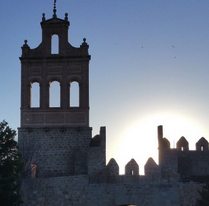 The Most Charming Walled City in Spai[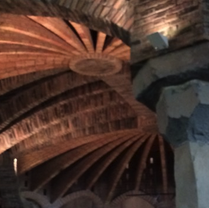 A Day Trip From Barcelona, Spain – Colonia Guell and Gaudi's Crypt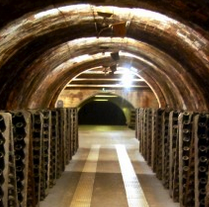 Exclusive Luxury Cava and Wine Tour in Spain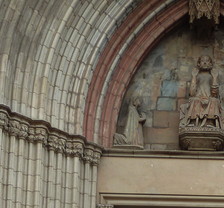 Wandering The Gothic Quarter: Barcelona, Spain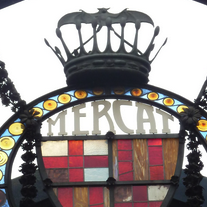 Barcelona, Spain: Sweet and Salty at La Boqueria and Beyond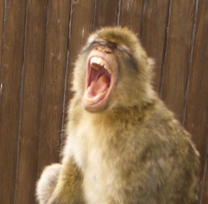 'One Monkey Don't Stop No Show' The Rock of Gibralter and Seville, Spain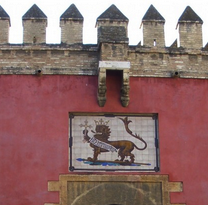 Seville, Spain: Red HOT!
Disclosure: My visit to Begur, Spain, and Hotel Aigua Blava was sponsored by the Costa Brava Tourism Board. Opinions noted here are entirely my own.