By Cacinda Maloney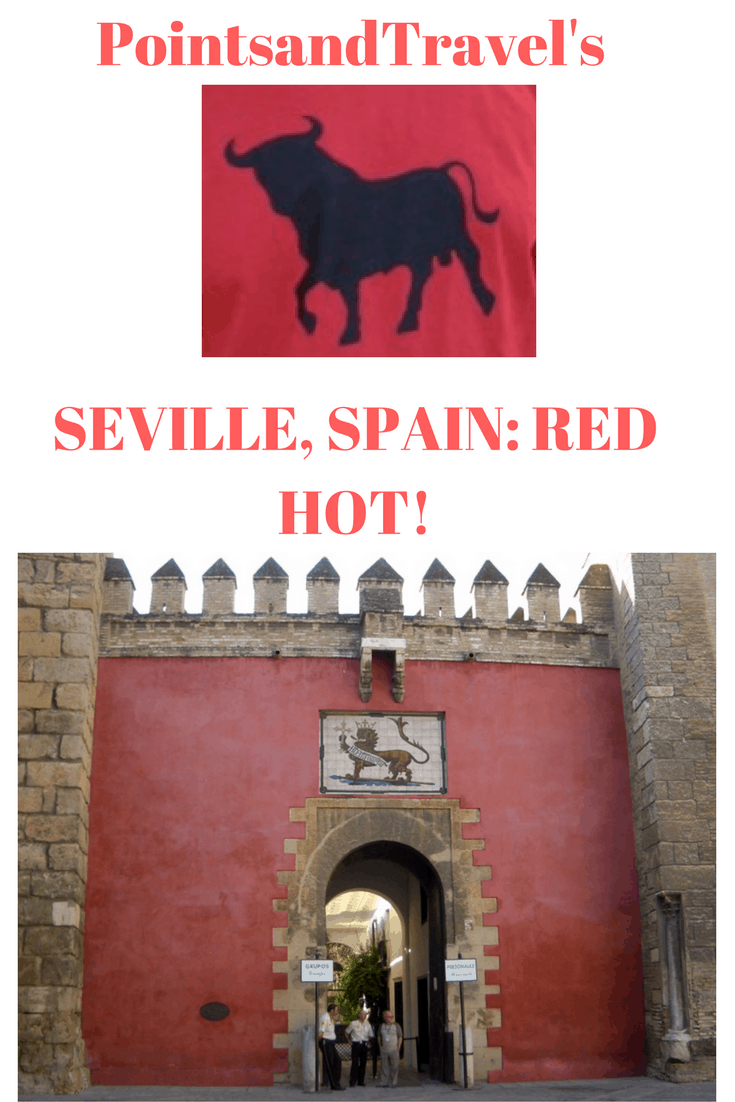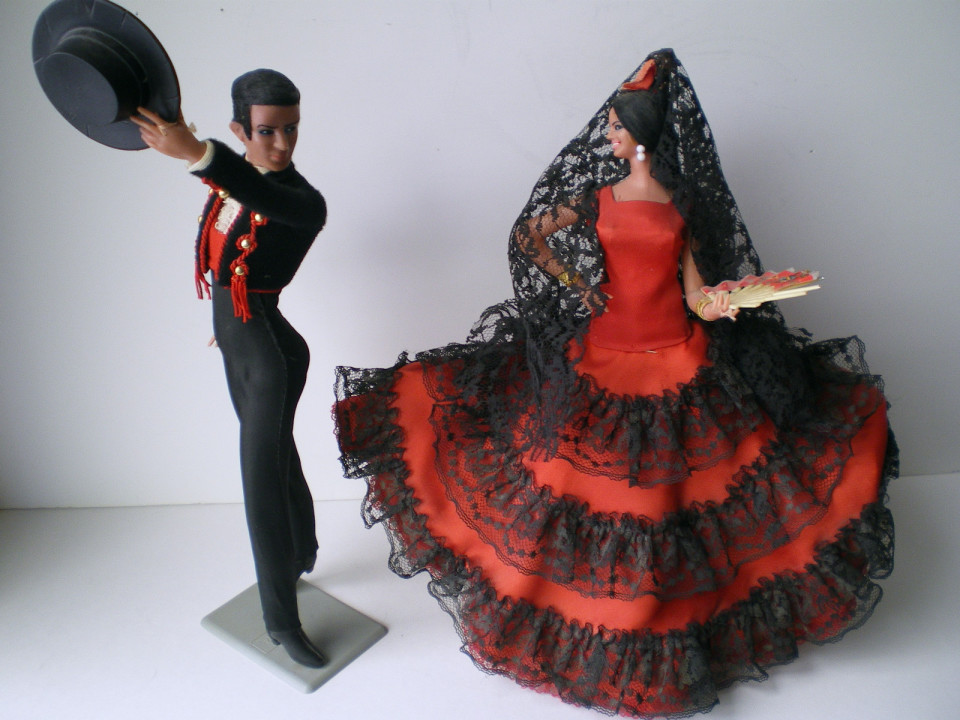 When I was a little girl, my world-traveling grandmother came home from Spain and brought some beautiful Spanish flamenco dancer dolls: the female in her blazing red dress and the male in his traditional  black pants,  a shirt and short vest.  The set came with a toro (bull).  I was mesmerized by what they could mean:
 Seville:  It intoxicates by merely the name, the sound of its words.  It is a destination for passions, of which it has two: flamenco and bullfighting.  While red-flamed dressed dancers or hot pink flowing souls move around the floor with fierce eyes,  stomping their feet on the stage, the men wail in song to the Spanish guitar.  These are the sounds of Seville, famous for its tapas and dance.  They will not disappoint.  Simply the sound of the wailing gets you to understand the suffering of their souls.  On the stage, the music and dance is a form of expression for the poor and the oppressed.  In the 16 century, Gypsies, Moors, Jews and indigenous Andalusians influenced the creation of what is known today as flamenco.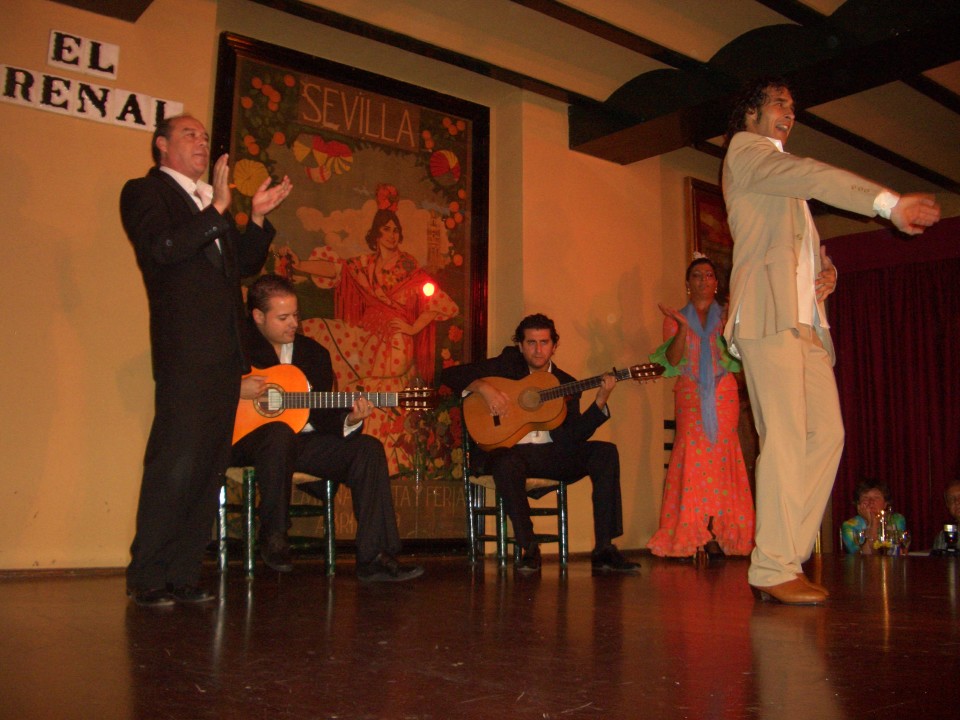 Ticket options include show with tapas, show with dinner and show with drink, choose the show with the drink, as you will not be there for the food, the show will intoxicate.  You will be drawn in, as tightly as they wish you to be.  Sit back, drink and forget about your worries for an hour and a half of bliss.  They offer two nightly shows in a central Seville location.   It is highly recommended to get into the Spanish state of mind.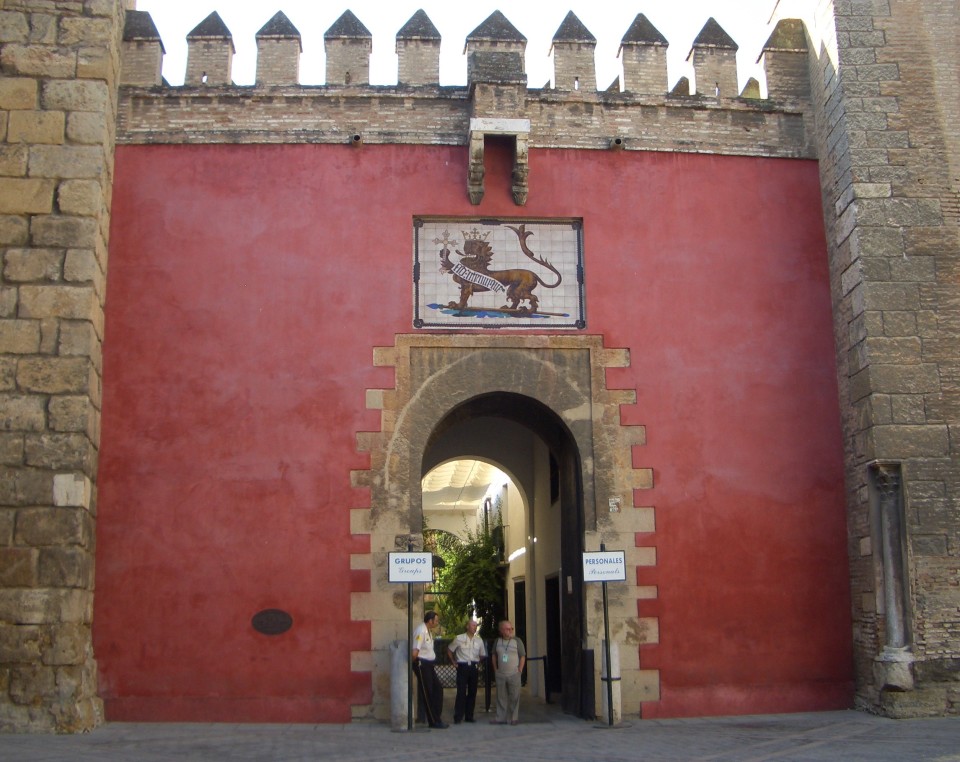 We stayed at the Hotel Amedeus, a small boutique hotel that resembles a mansion, rather than a hotel on the inside.  On the outside, you wouldn't even know it was there, so hidden within the pathways of what is Seville.   It is located in the Barrio de Santa Cruz.  All rooms are named after classical composers. The location is amazing and within walking distance to the  Alcázar and the Giralda Cathedral.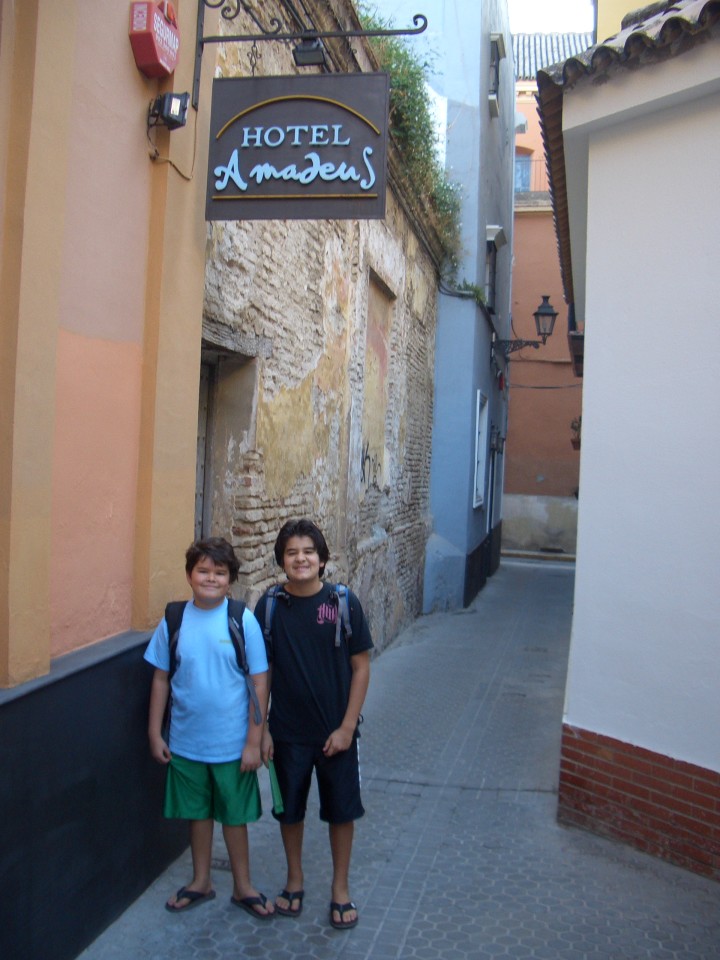 See what I mean by not even knowing it was there?  Just a small, simple sign on the very narrow and quiet pathway that is known as  Calle Farnesio.
And lastly, don't  forget to stroll thru the narrow streets to the  Giralda Cathedral.  It is amazing, much more amazing than my photo from 2007 can reflect.  At least one thing I know is true, my photography has improved!
Hasta la próxima ves, mi Seville,  (Until the next time, my Seville.)