If you have never heard of Antoni Gaudi, you will know who he is when you visit Barcelona, Spain. Antoni Gaudi is Barcelona's inspiration, Barcelona's identity, and their love. He was a modernistic dreamer and architect of Catalan descent. Born in 1852 and having only died in 1926, after being struck by a train. He was on his daily walk, without any identification, he was not given proper medical attention. The authorities thought he was a homeless person! Moral of the story: Always have your ID! Much of his work integrates architecture with nature, ceramics, art, stained glass, and ironwork. Antonio Gaudi is the jewel of the city and Barcelona will not let you forget him. He is everywhere.
---
Gaudi
---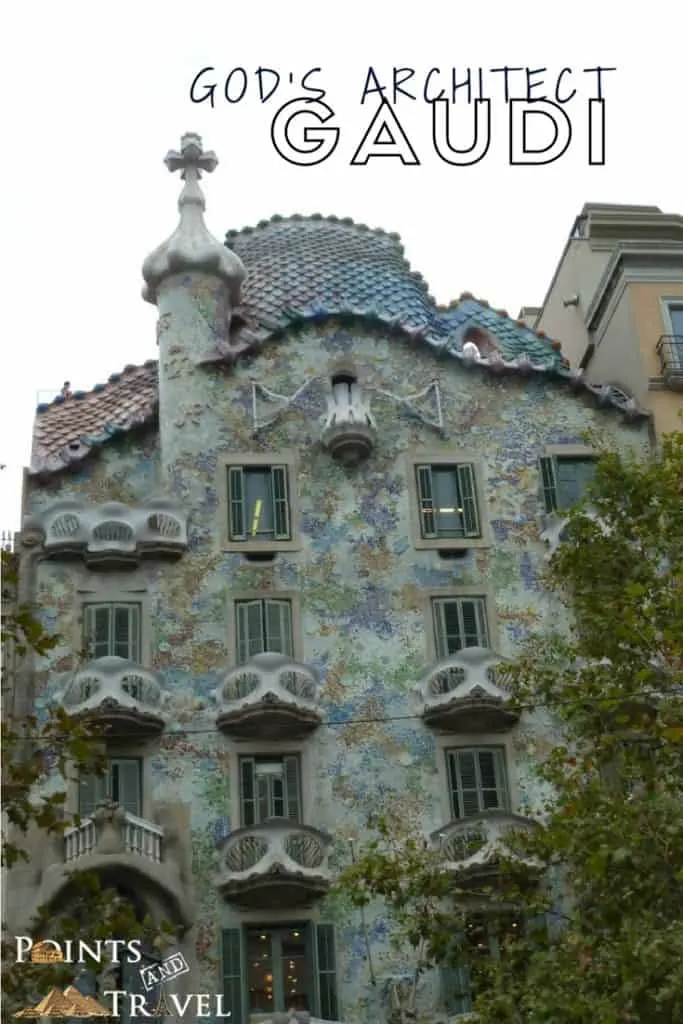 #1 Stroll Barcelona's Streets: La Familia Sagrada
Stroll his most famous masterpiece, La Familia Sagrada, a Roman Catholic Church, still under construction, for a peek into his imagination. This Gaudi Cathedral was built between 1984 and 2005, and eventually, seven of his works were declared World Heritage Sites by UNESCO. When someone sees a photo of his church ceiling, the comments are things along the line of "I thought it was some type of skeleton" or "it looks like a spine". That sounds funny to me as a chiropractor, because it actually DOES look like a spiny creature.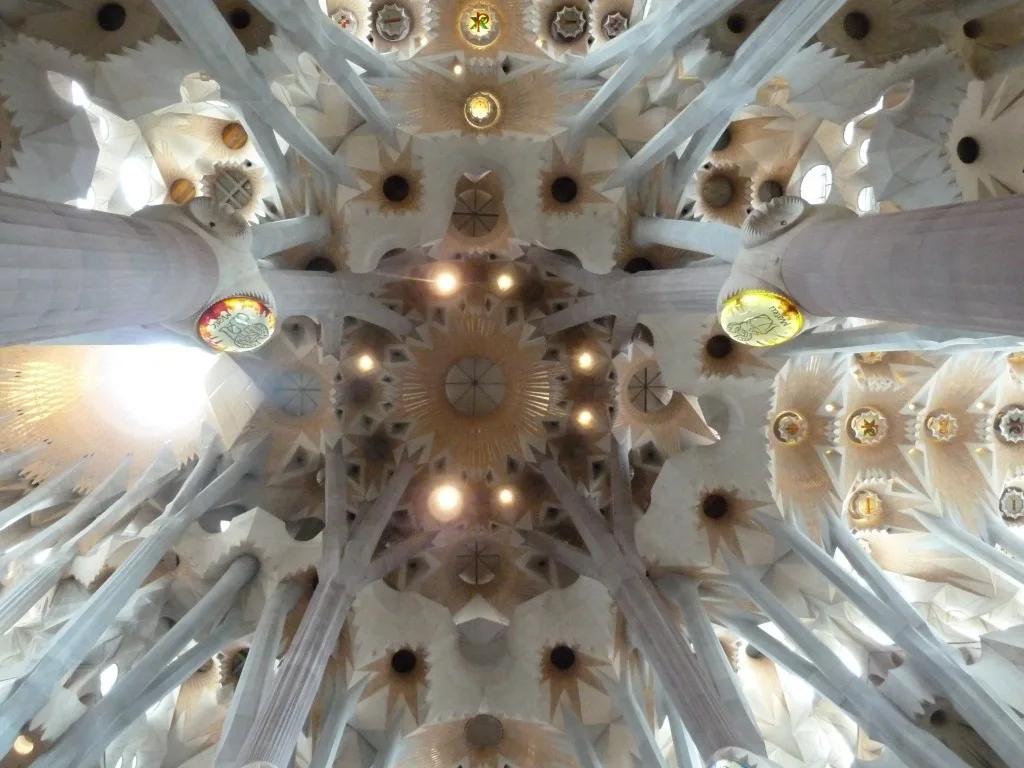 As a chiropractic physician and travel writer, I understand beauty with function. Of course, nature is God's masterpiece. It makes sense for eventually someone to create the architecture to mimic nature. And Mr. Gaudi did it on a grand scale!
#2 Visit Casa Batlló
My family and I especially enjoyed Casa Batlló, one of his works, that he designed for the Batlló family.
Literally, this is a home that he designed everything from the outside to the inside, including the courtyard, the dining room furniture, and the kids' rooms. Look closely at the balconies, to me, they seem like costume masks with room for the eyes and the nose. Can you imagine growing up in a house that is like fairytale land?
---
Recommended Reading about Barcelona:
Hotel Arts Barcelona: A Hotel Review
Barcelona, Spain: Sweet and Salty at La Boqueria and Beyond
---
#3 Visit Gaudi's Park Guell
Speaking of fairytales, another great Park Gu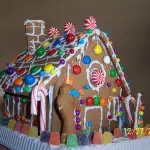 ell Gaudi, where Gaudi himself lived. It is delightful for kids, as well as adults. The place reminds us to continue to dream about fairy tales. Truly Germany's Hansel and Gretel, who are lost in the forest, would love to end up at this gingerbread house! It is a whimsical version of a real gingerbread house that I remember making with my own children around Christmas time.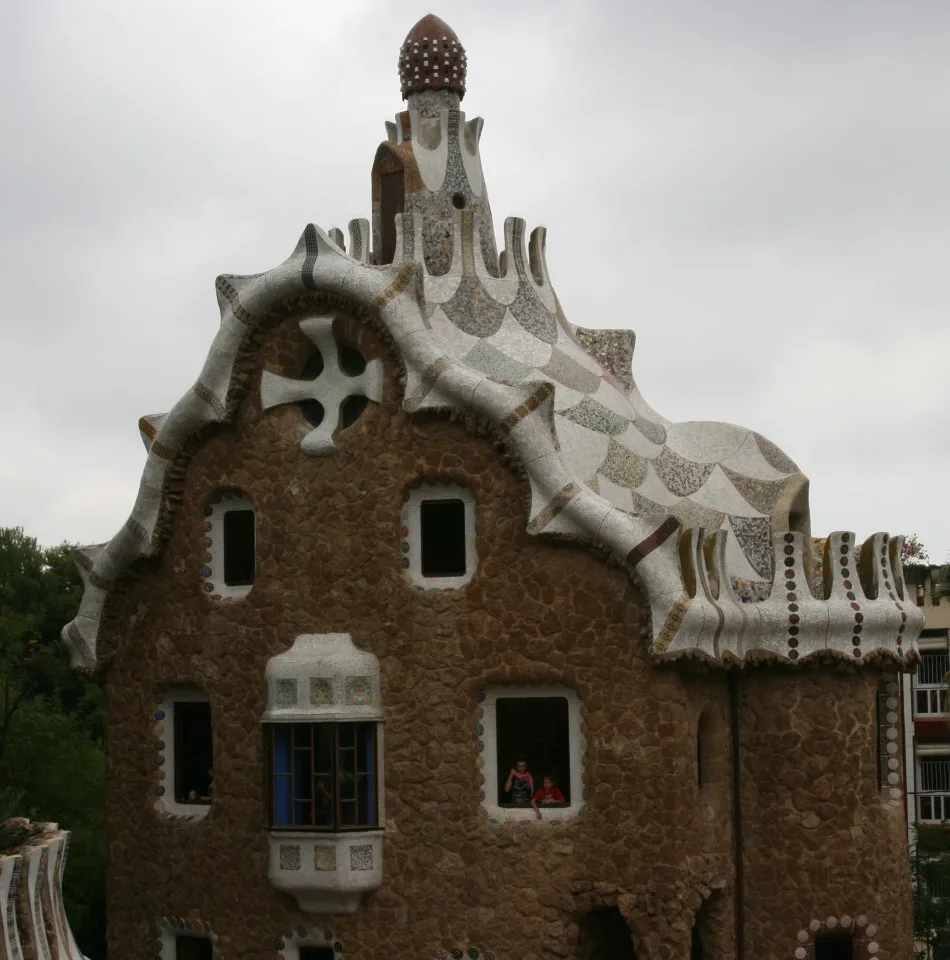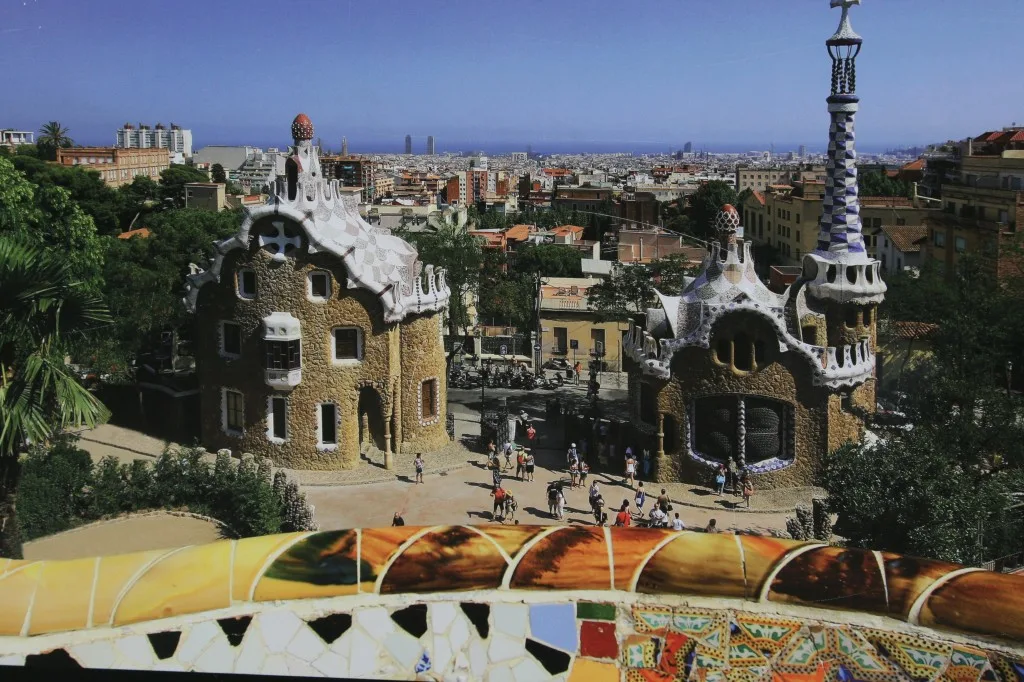 Be forewarned though, that all of Europe loves Barcelona, and so you will not get to these places unscathed by the tourist!
---
BONUS TIP: Prepare yourself with purchasing tickets online, to save you from the queues and get in, get out fast, because some of them can be mobbed by the crowds in high and low season.
---
Recommended Reading about Spain
A Day Trip to Colonial Guell and Gaudi's Crypt
Exclusive Luxury Cava and Wine Tour In Spain
The Apples in Spain Fall Mainly on the Plain
A Tapas Pub Crawl in Palamos, Spain: My flamenco dance with food!
---
#4 Take in La Pedrera
Lastly, I did want to mention La Pedrera, another Gaudi masterpiece, which is just across the street and down about a half-block from Casa Batlló. It is an apartment block that was built in the early twentieth century for the Mila family. From the outside, the walls are wave-like and made of limestone which probably accounts for the house being called La Pedrera, which means 'the quarry' in Catalan. There are intricately-crafted wrought-iron balconies as the windows and strangely-shaped surrealistic chimneys adorning the roof.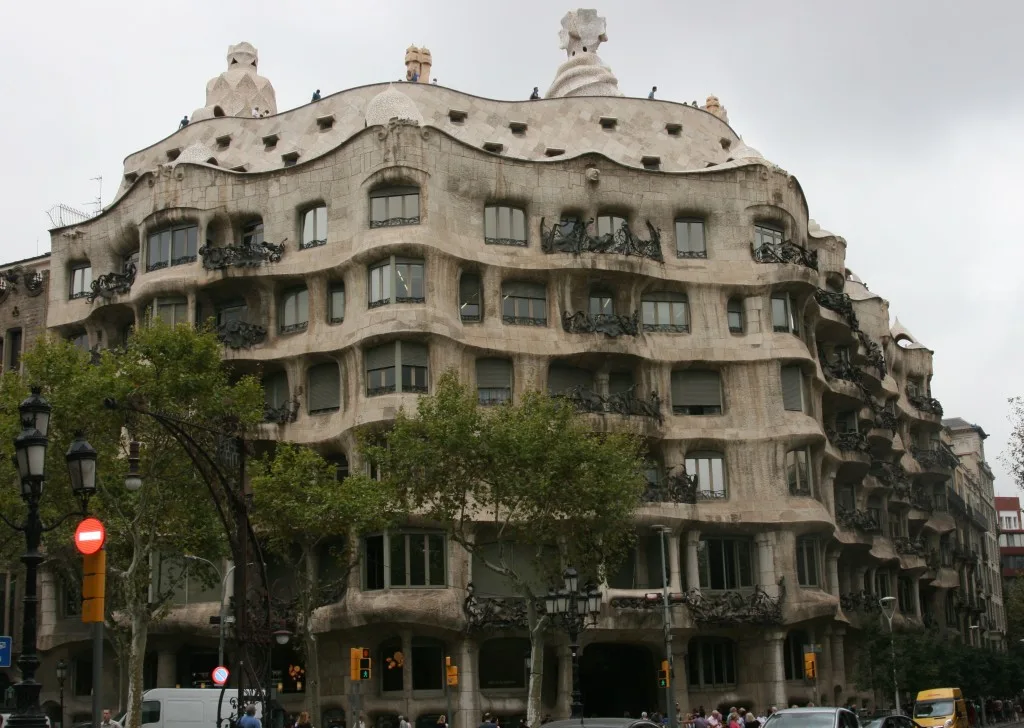 Known as La Pedrera (the stone quarry) because it resembles an open quarry in appearance. La Pedrera was Gaudi's last work of civic architecture.
#5 Visit Casa Mila
---
Recommended Reading about Costa Brava, Spain (north of Barcelona):

Costa Brava: Spain's Northeast Coast, getting there
Girona, Spain: Diamonds Are A Girl's Best Friend
So, you want to go to Spain's Brave Coast: Seaside L'Estartit
Medieval villages along the Costa Brava of Spain -Begur
Where to stay in Begur: Hotel Aigua Blava
---
Day Trips from Barcelona
#1 Take a trip to El Capricho
El Capricho is a villa in Comillas, Cantabria, Spain, that was designed by Antoni Gaudí. This modern town is a Spanish town on its northern coastline. El Capricho was some of his earlier work and is full of passion and the originality that Gaudi was known for. El Capricho was built in 1883 to 1885 as the summer cottage of his wealthy client, Máximo Díaz de Quijano. Unfortunately, Máximo died a year before the house was officially completed and did not get to enjoy the spoils of Gaudi. This is one of the few buildings built outside of Catalonia that Gaudi is so world-famous for. He later used a lot of his originality in his works from El Capricho in La Sagrada, El Pedrera, Park Guell, and Park Battló. El Capricho is truly an iconic house.
Gaudi's Death
Gaudi is buried in the crypt of Familia Sagrada and his gravestone bears this inscription:
Antonius Gaudí Cornet. Reusensis. Annos natus LXXIV, vitae exemplaris vir, eximiusque artifex, mirabilis operis hujus, templi auctor, pie obiit Barcinone die X Junii MCMXXVI, hinc cineres tanti hominis, resurrectionem mortuorum expectant. R.I.P
Loosely translated this means:
Anthony Gaudi Cornet. Reusensis (the city where he was born). At age 74, the life of an exemplary man, exquisite designer of this wonderful work, the author, died piously in Barcelona on 10 June 1926, from the ashes of such a man, the resurrection of the dead are waiting. R.I.P
---
A little more about Spain:
Salamanca, Spain and Its Small Luxury Hote: Hacienda Zorita