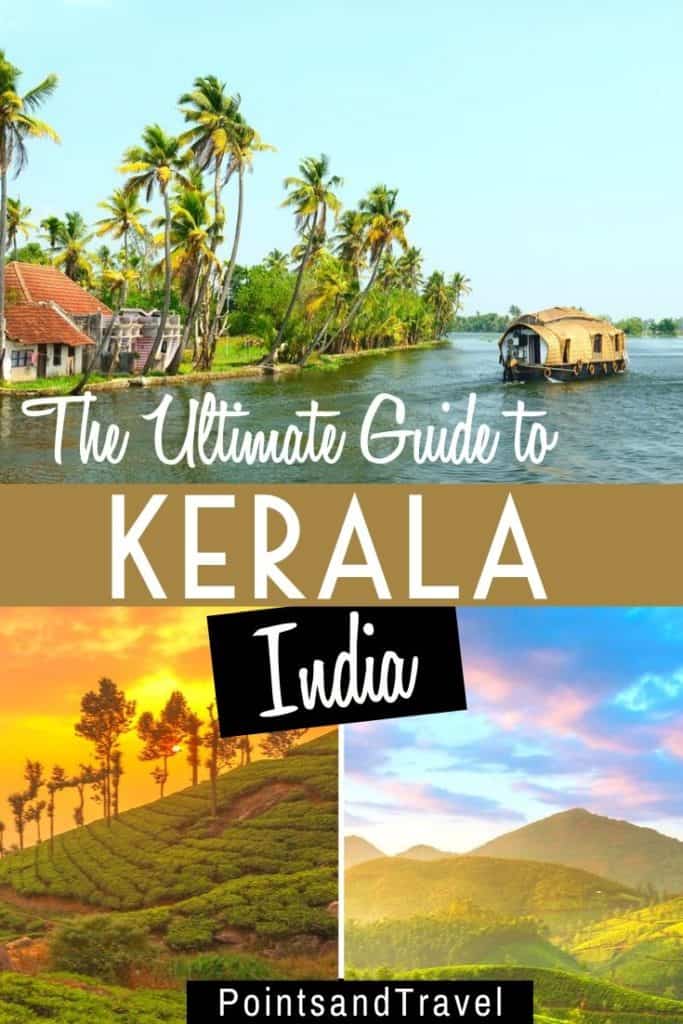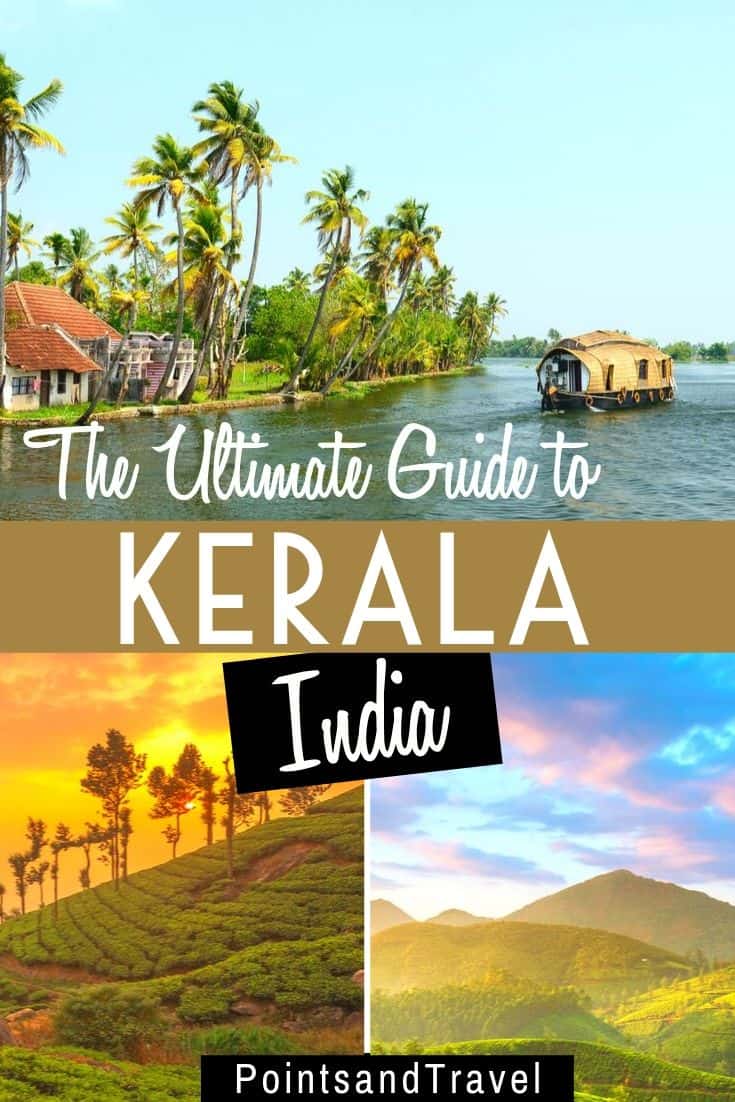 Sometimes it's a single photo that moves me to seek out a destination.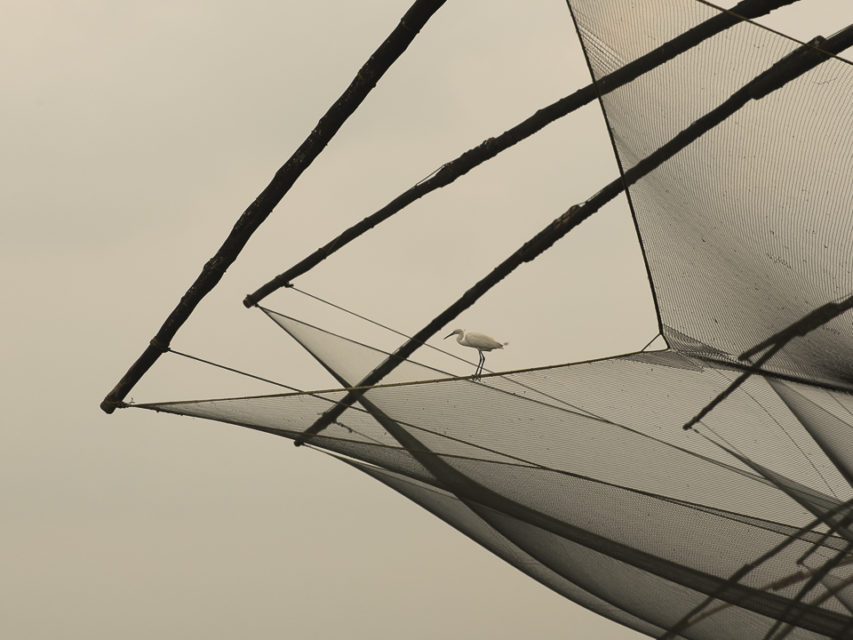 When I came across a shot of Chinese fishing nets silhouetted against a setting sun in Fort Kochi, a city in the southern state of Kerala, India, I knew I needed to be there.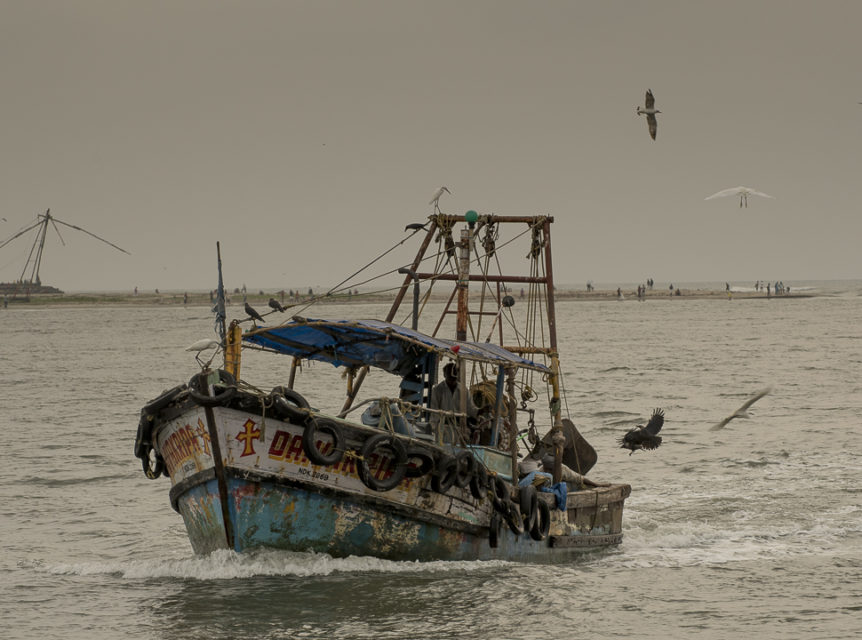 I admit to having a love affair with India, so it was with boundless enthusiasm that I started a deep dive to see what Kerala was all about. I came to the conclusion I would need four to five days to get the essence of this sliver of land that borders the Arabian Sea, and is often coined "God's Own Country".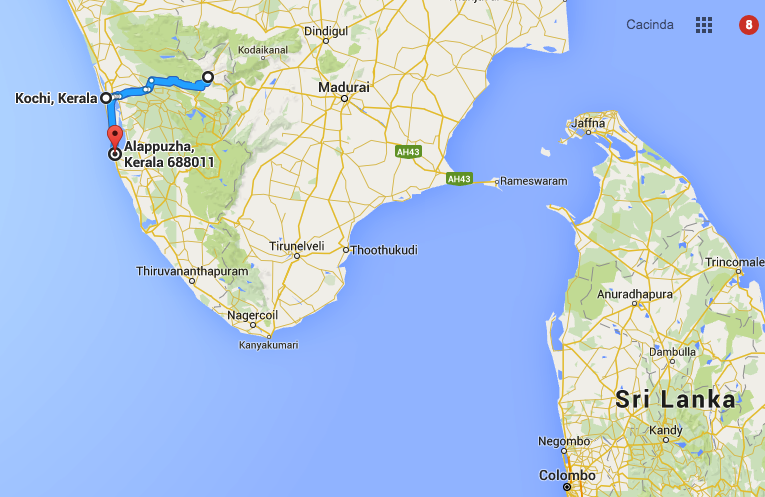 The trip would need to include a visit to the hill station of Munnar, and an overnight on a private, luxury houseboat on Kerala's backwaters. December through January would appear to be the ideal weather conditions for a Kerala visit.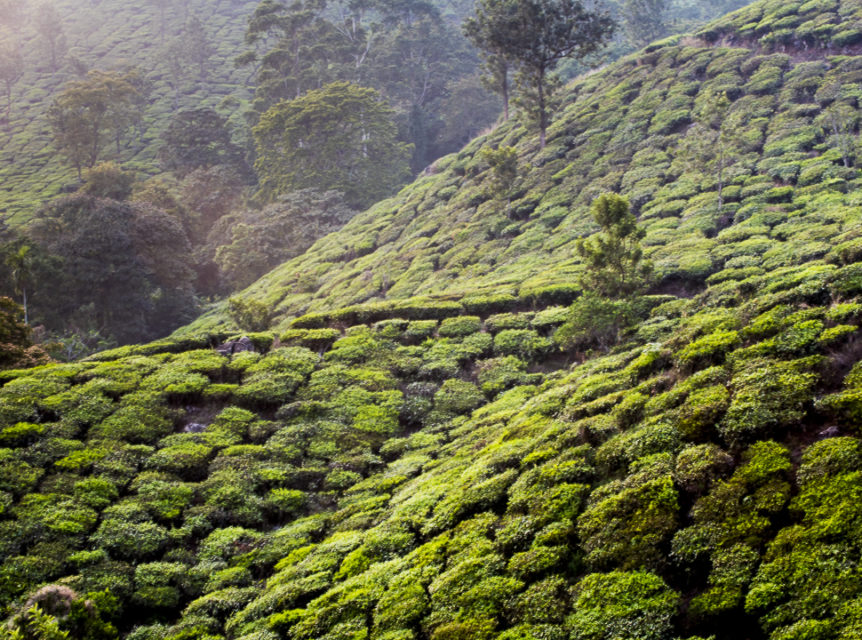 Landing late in Kochi (Cochin), one of the three cities in Kerala that has an international airport, I settled into the Crowne Plaza Kochi. Sure it's a chain hotel (and a darn nice one), but when you've been traveling all day and it's almost midnight, a comfortable bed, an oversized bathtub for a soak, delightful toiletries, and an extensive breakfast buffet works wonders for me.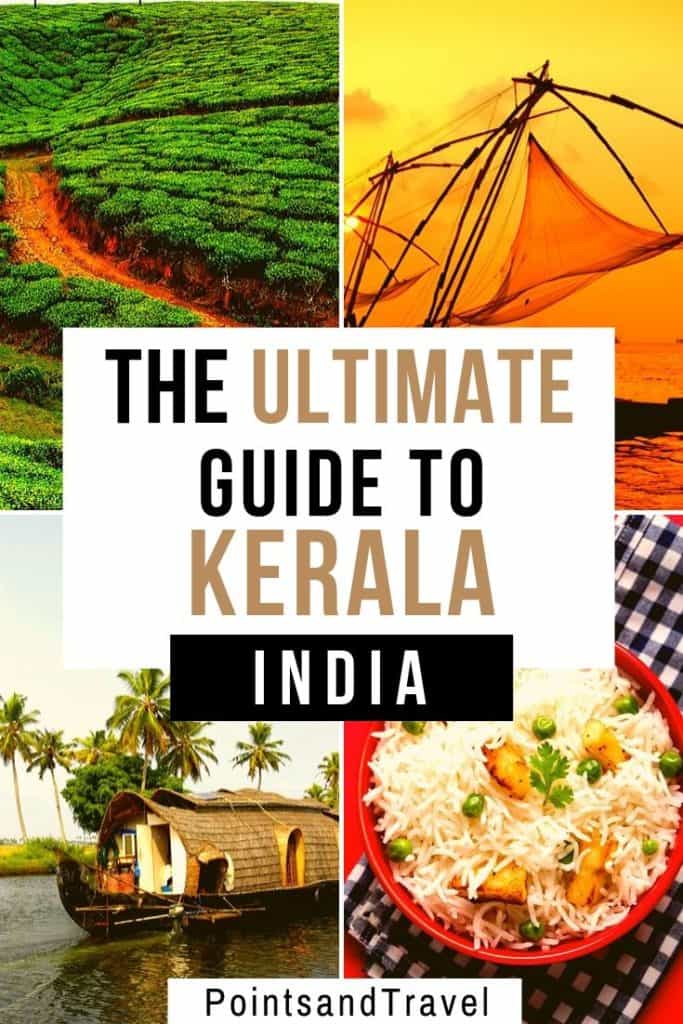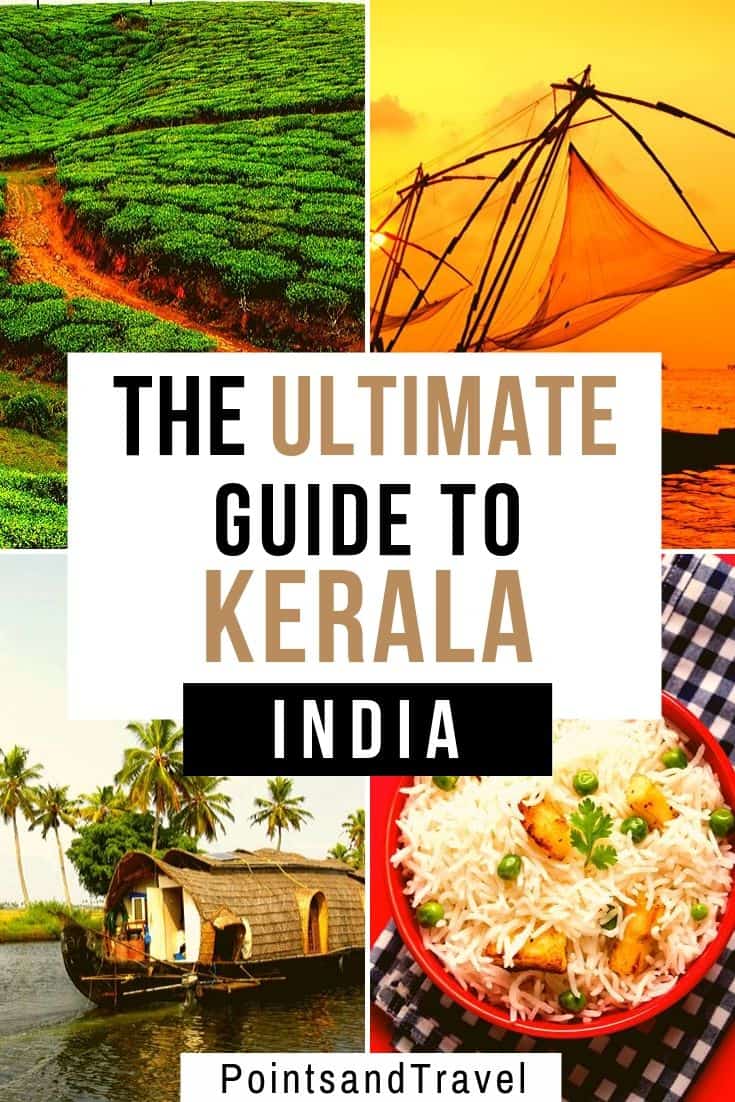 My local guide, Sanjay, along with our driver Murukesh, came to fetch me around 9 am the following morning. We were headed first to Munnar (at an altitude of 5,200 above sea level), which I was told was about a 5-hour drive so I should just sit back and relax. Indians love to say three things about driving in their country. You need good brakes, a good horn, and good luck. I might add a fourth – a strong arm to brace oneself against the dashboard as we rocked and rolled, darted in and out of traffic and passed cars, cows and motorbikes with mere inches between us and whatever happened to be on the road. The drive wasn't all that relaxing.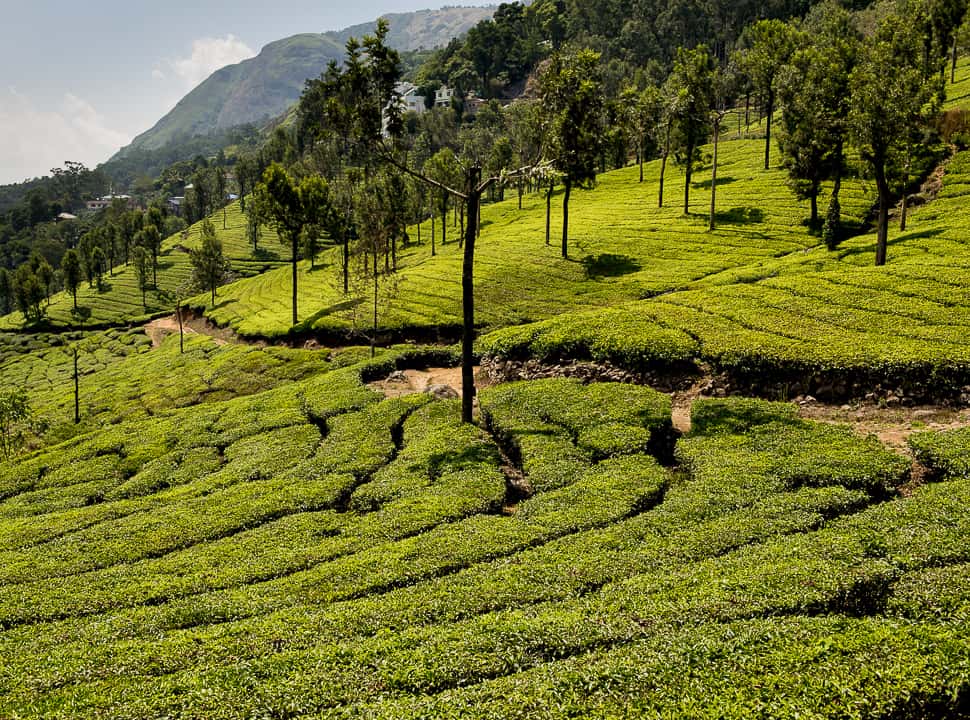 As we climbed higher into a lush and forested landscape, we frequently passed farms and plantations interspersed with billboards touting Ayurveda products. We stopped to take a short tour of one of the farms and would learn how common spices, such as lemongrass and nutmeg, take on a second life as healing properties in Ayurvedic medicine. The terrain slowly transformed into undulating hills of emerald green tea plantations that Munnar is known for.
My accommodation in Munnar was the upscale and beautifully landscaped Chandy's Windy Woods, stair-stepped into one of the hillsides. My room was quite sizable, with a most inviting deck that overlooked rows upon rows of tea bushes, a walk-in shower, a flat-screen TV that picked up a few English stations, and a desk setup should one feel the need to work.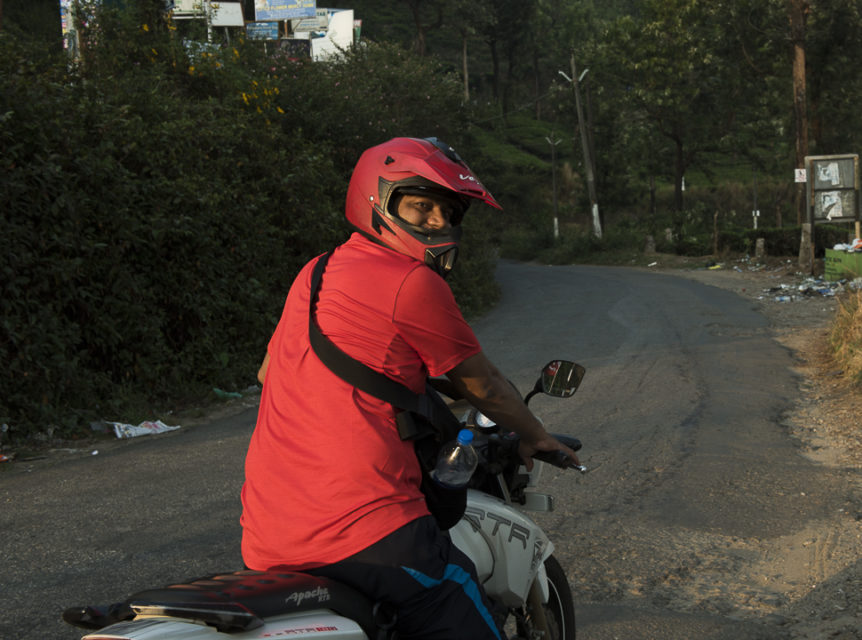 Sanjay had gotten impatient with the drive to Munnar, apparently because he loves to drive and wanted to be in the driver's seat. Once we had checked in, he announced he was going to see about renting a motorbike. Now India seems to have its own set of rules and regulations, which are basically that there are no rules or regulations! Half an hour later, there appears a bike; no money is exchanged, no paperwork appears, just a key and a helmet. What the bike did lack was gas…just enough for us to coast downhill and fill up, followed by a pleasurable exploration of the beautiful countryside…with many stops to drink in the view. The remainder of the day and evening was spent soaking up the ambiance of Munnar.
I was reluctant to leave the verdant paradise the next day, but after a delicious breakfast with both Indian and American options on the buffet, eaten out on a sun-drenched deck, it was on to my next adventure.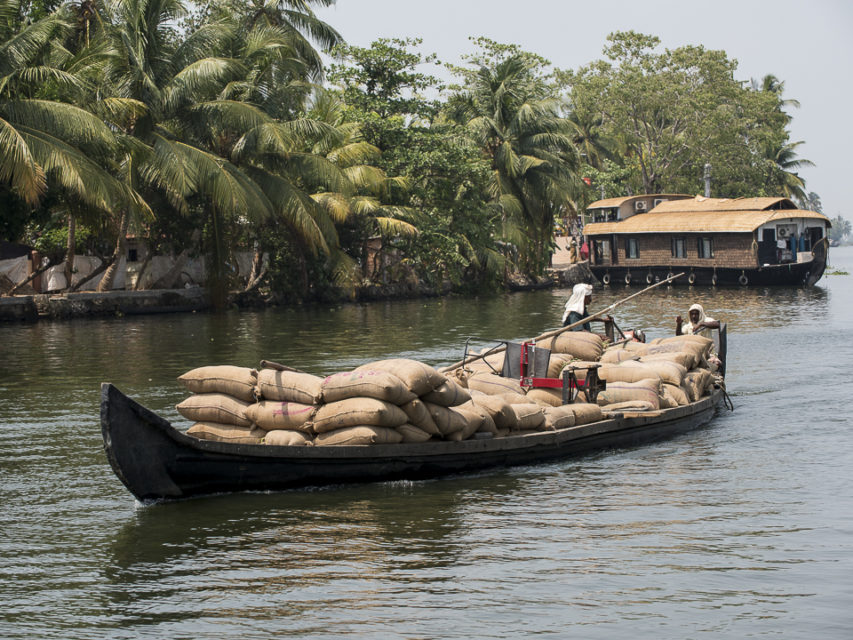 We braked, braced and honked our way down the mountains to Alleppey, known as the "Venice of the East". I had read about these private luxury houseboats on which you can overnight, cruising the backwaters of Kerala, serviced by a crew of three (cook, captain, and an assistant).
My own private chef? Sign me up!
These handmade boats are called kettuvalloms, and are made of native materials, including anjili wood, bamboo, coconut fibers. In former times, the boats were used to transport goods and passengers through the canals and lagoons to the remote villages. Today, they are primarily a tourist attraction – and a very unique and tranquil way to see life happening in and along the waters. There are several companies offering up this experience; I was booked with Lakes and Lagoons Backwater Experiences that run a stellar operation.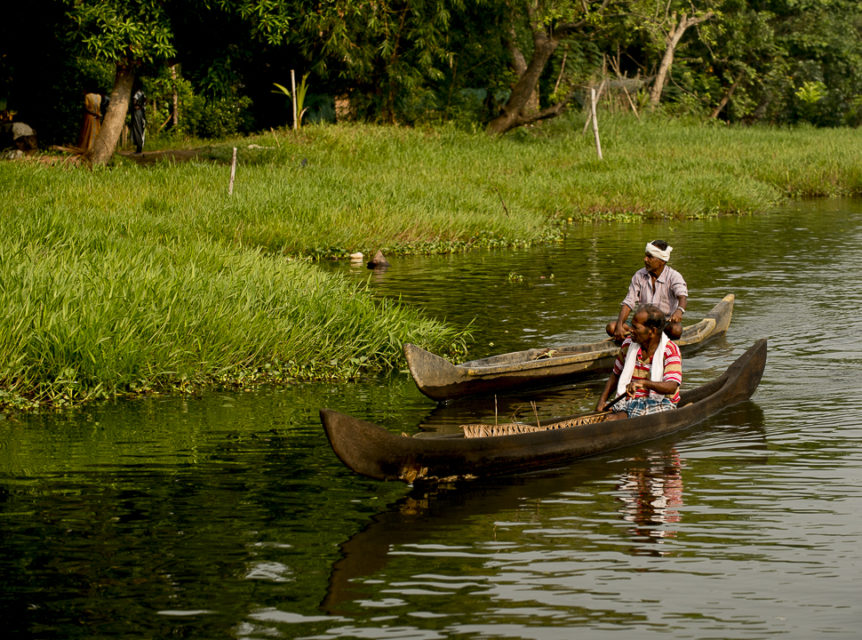 We boarded around 1:30 pm, and no sooner were we moving along then came a bowl of fresh fruit and banana chips, followed by a hardy luncheon of fish and other Indian specialties. Payasam, a milky rice dessert topped with raisins and cashews was to die for and I instantly requested this be served at dinner.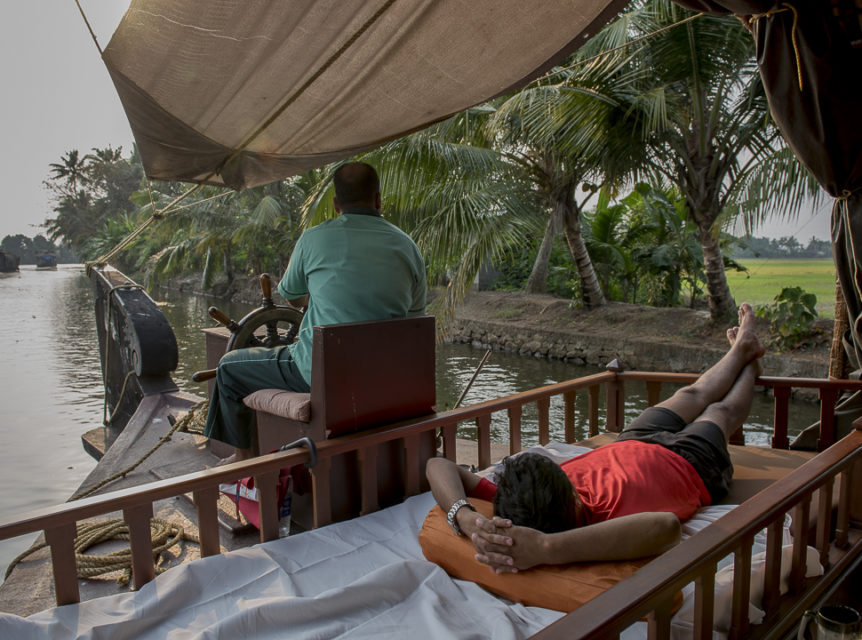 Relaxation is not part of my vocabulary, so it took some doing to unhinge and settle into "chillaxing". I found myself taking a few naps on a shady cushion near the front of the boat, followed by intermittent snacking, and most importantly witnessing life as it unfolds in these backwaters. My crew didn't hover but were attentive as needed. We stopped once to wander through a local village. Around 5:30, our boat, along with several others that were overnighting with guests, docked together at the end of a village where they hook up to electricity for the night. It turned into a bit of a social hour…visiting with fellow travelers on adjacent boats.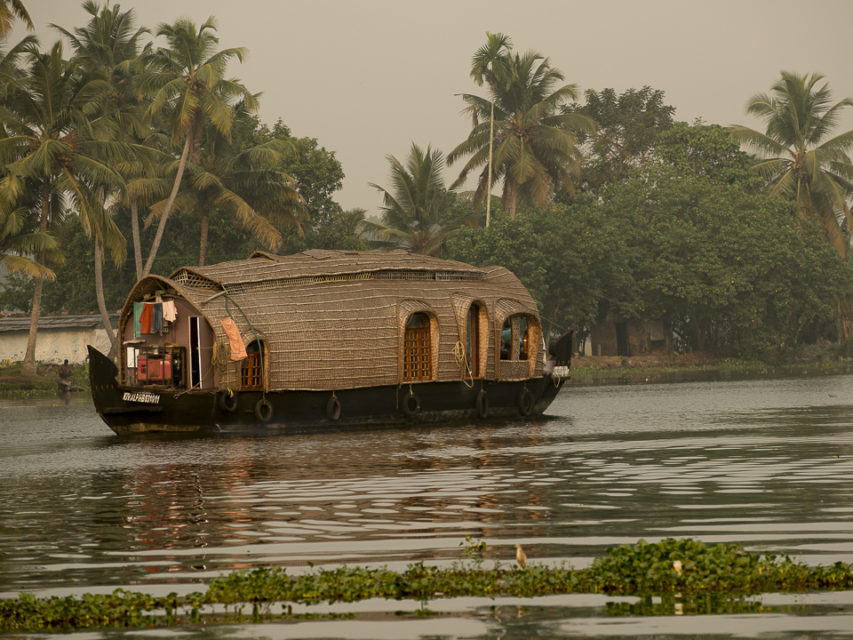 An evening stroll through the village found many of the kids running out to practice their English, which is no surprise at how proliferate they are, given that Kerala boasts one of the highest literacy rates in all of India. A delicious dinner (chicken tikka as the main course) in a twilight setting capped off the evening.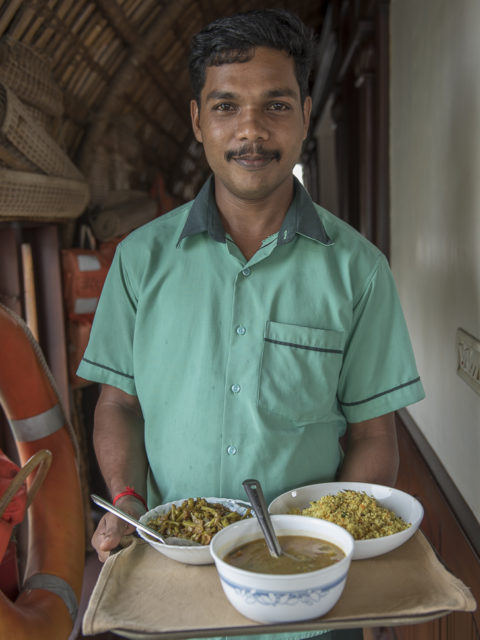 I was up before dawn and watched the sleepy landscape spring back to life with locals moving about both on land and water. After breakfast and by 10 am, we were back on land, with Murukush waiting, and then it was back to Kochi. An afternoon of shopping, a visit to St. Francis church, then it was off to the shores of Fort Kochi to photograph those fishing nets.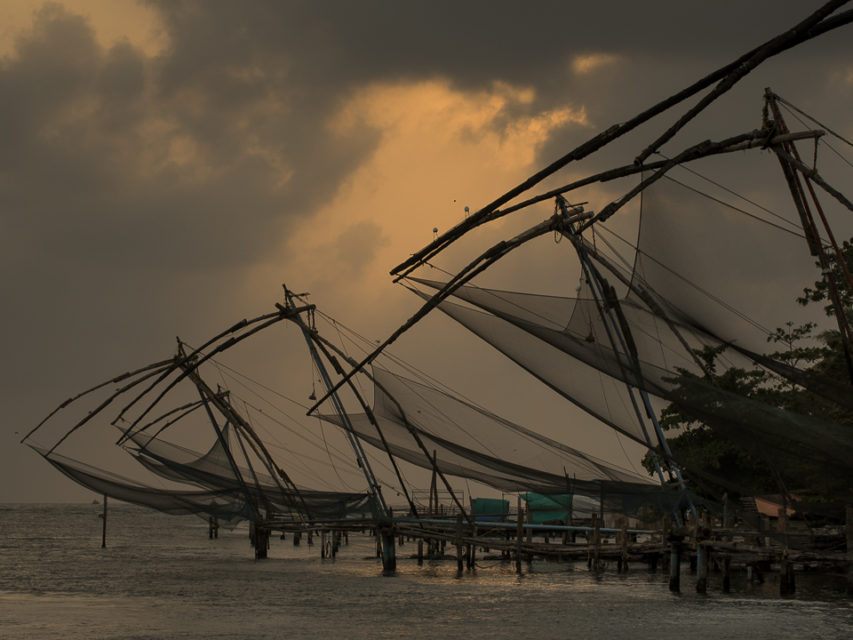 Things were busy along the shore – locals milling about, street vendors with goods and food hawking their wares, a giant cargo ship steaming towards the sea and a slew of rickety fishing boats plying the waters. Assessing the setting sun and the clouds on the horizon, I could see straight away I wasn't going to get the "killer shot" I had hoped for. Sure I was disappointed, but I made the best of the light – coming away with what I would call "moody" shots of the nets.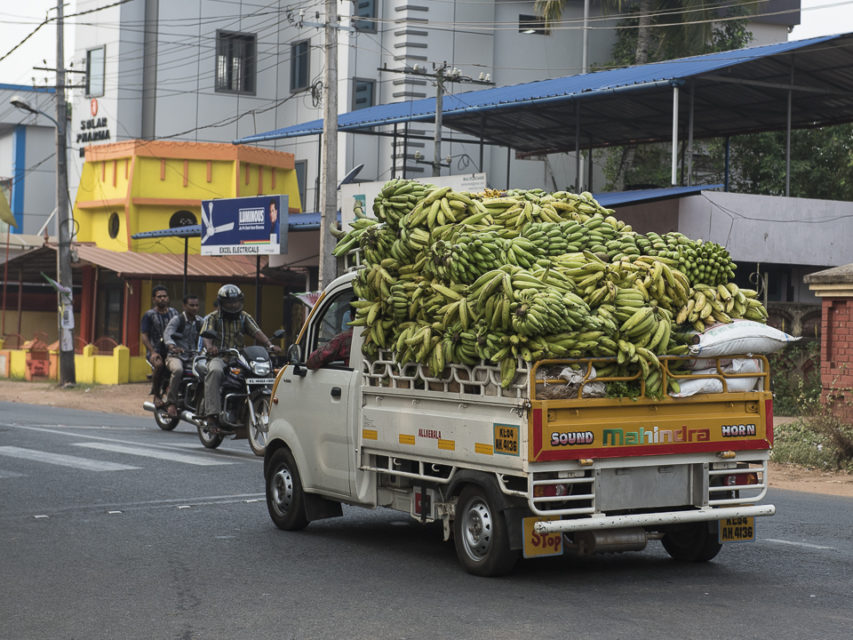 Reflecting back, Kerala offers up something you wouldn't come to expect from India – a place to disconnect, unwind, and soak up the sweet fragrance of a lush landscape that produces spices and teas that find their way to my kitchen. But most of all, it's the Indian people that were the highlight of Kerala. In every visit to this country, the kindness and smiles that have been extended to me are like no place on earth and calls me out to be a better person in how I treat others.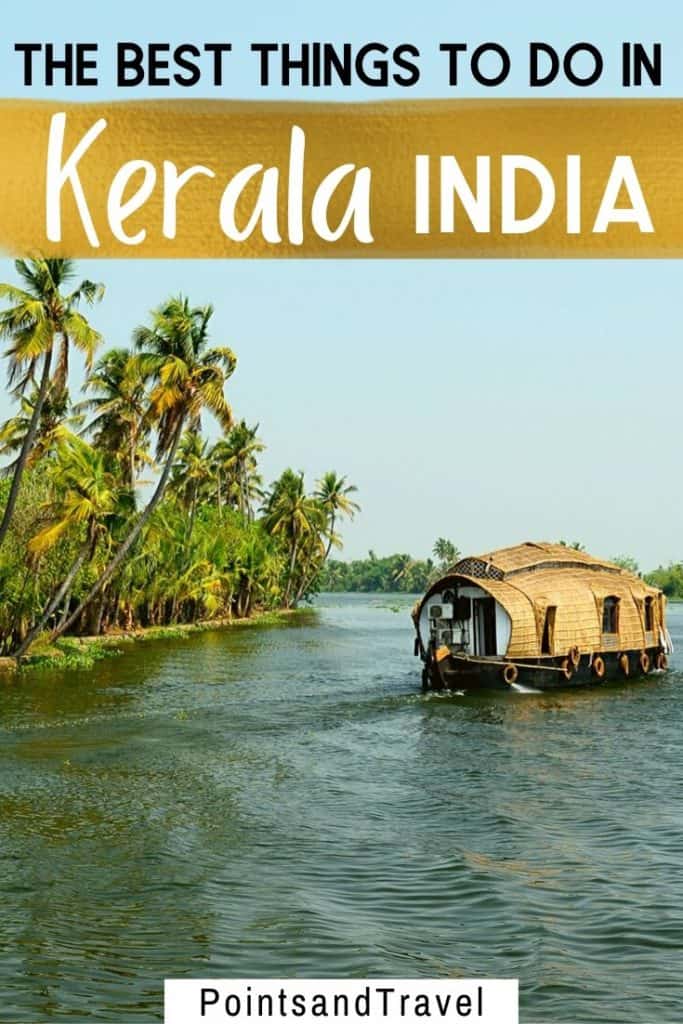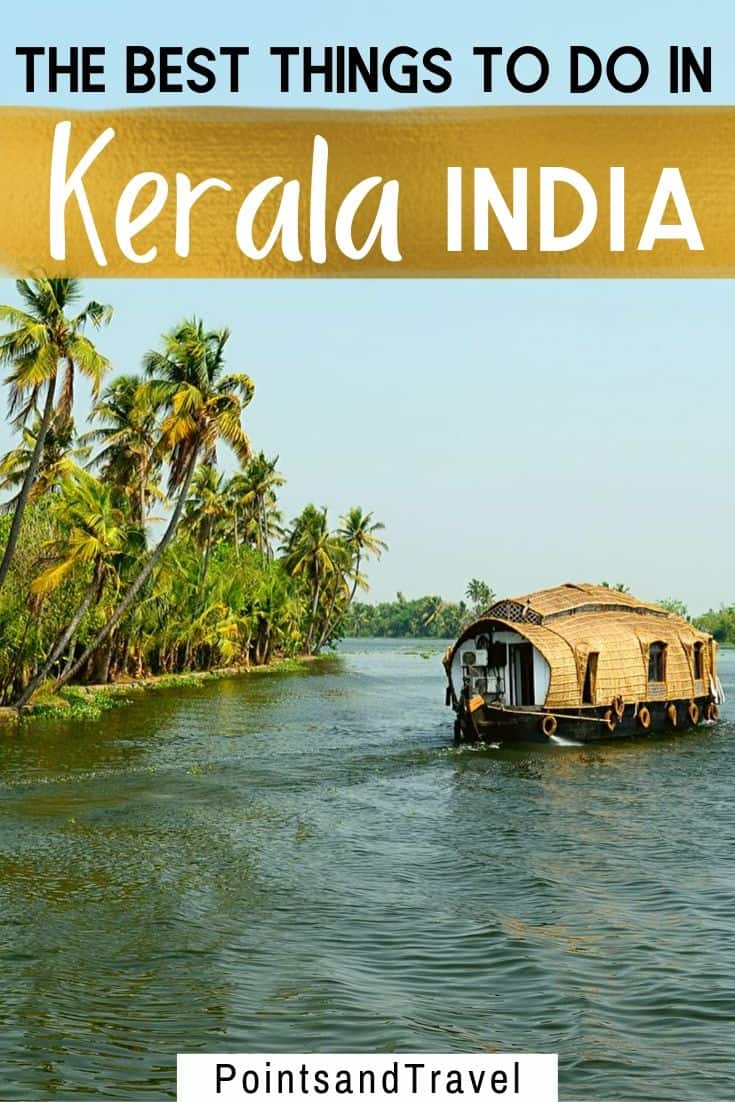 Where to next you might ask? I'm knee-deep in researching the Himalayan region of India – stay tuned.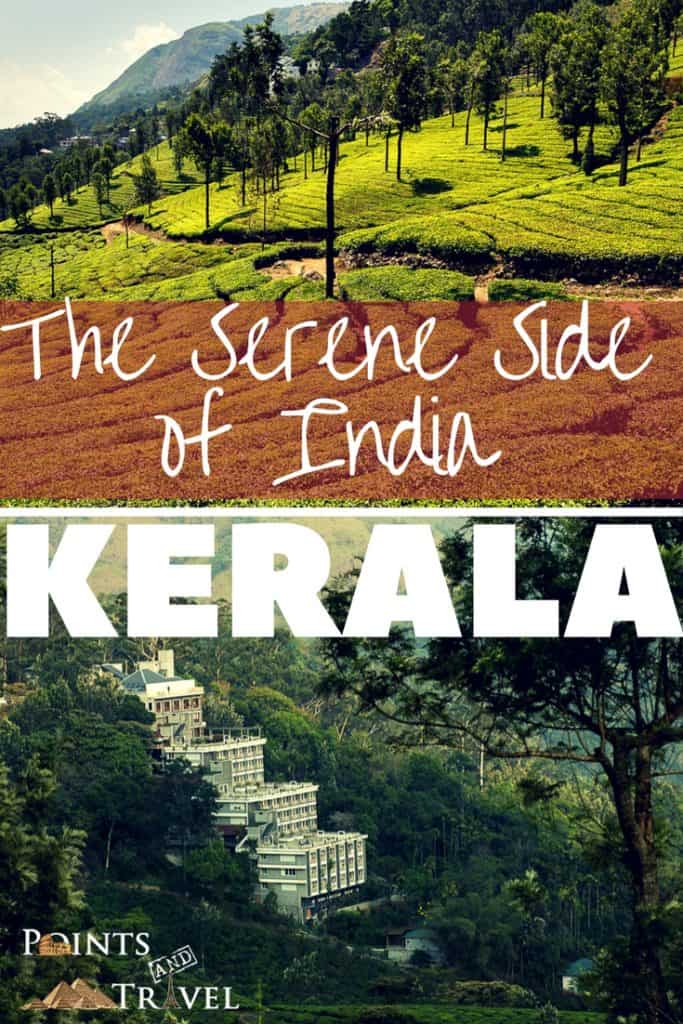 Author: Donnie Sexton
Donnie has been with the Montana Office of Tourism for 26 years, splitting her time as a staff-photographer and working closely with the media. She is a self-taught photographer and has been fortunate to take a few workshops along the way with some inspiring instructors. She has an insatiable appetite for travel that she has been documented primarily through her photos. She always tells a story behind her images that defines a destination or an experience. You can follow her over on Instagram @donniesexton1
This is her voice: "I hope to convey these stories through my words. I can't speak to having a defined bucket list because every place I read or hear about tugs at my heart. What I can say is this girl will never try skydiving or bungee jumping! I choose to leave myself open to serendipitous moments that present themselves while on the go."
This is mine: "When I met Donnie in, Missoula, Montana, I knew she was something special. She had an inner being that was bursting to get out that she expressed while we had a heartfelt conversation about our lives over gelato. I knew immediately she would be a fantastic writer and as you can see, she is an awesome photographer and I am proud to introduce you to the voice of Donnie Sexton. This won't be the last time you hear from her."