Are you looking for the best things to do in Bandung?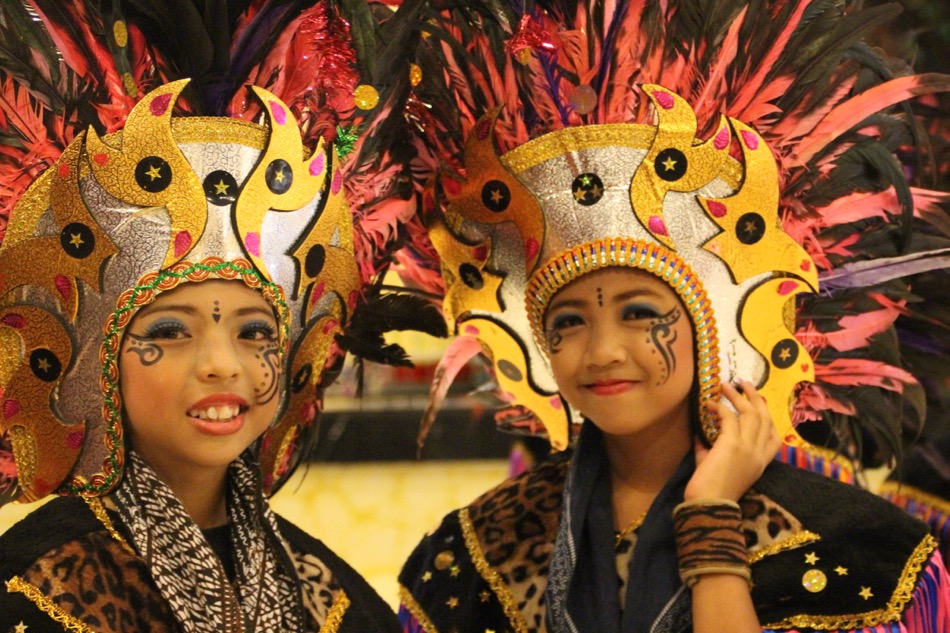 Just a few hours' drive from the capital city of Jakarta in Indonesia is the highland city of Bandung. And it is certainly a great escape for those who want to leave the hustle and bustle of Jakarta behind. Known for its hot springs, tea plantations, and volcanoes, Bandung has a rich culture with a unique architectural style that it has become famous for – Colonial-era charm. Also, many visit Bandung for its art, shopping, and cool café scene. I would also say that most sightseers visit Bandung on their way to the temples of Borobudur and Prambanan. But if I was you, I think I would stay around for a while, where you will find some pretty fascinating things to do in Bandung.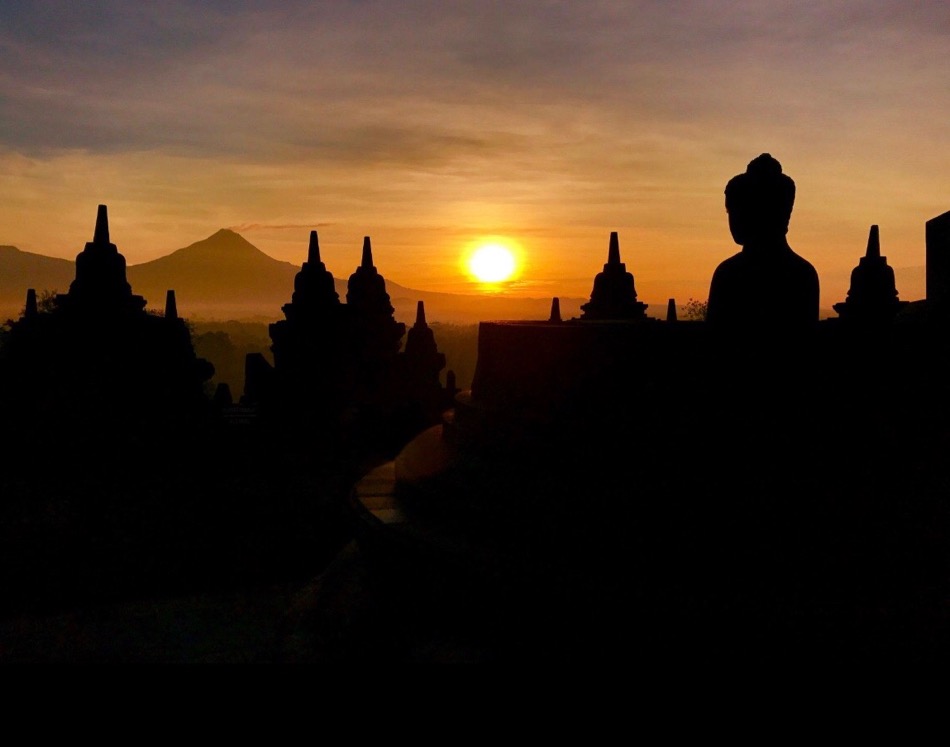 ---
What's in this post:
hide
Things to do in Bandung
(2021 Guide)
---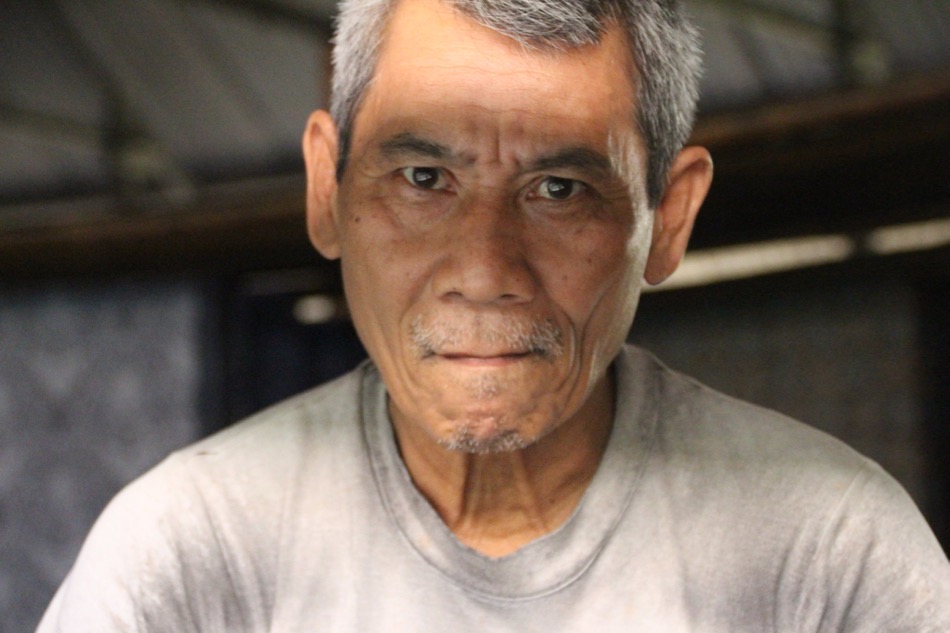 You see, Bandung is the "Culture Capital" of Indonesia. This is primarily because it is an old-fashioned place where traditions live on through its people. Bandung's history really comes alive here, if you listen. Bandung is also known as the "Paris of Java", referring to Java as the most European city with a Dutch colonial era architectural charm. Bandung is also known as the "City of Flowers" or "Flower City", because of the gorgeous flowers that bloom in the parks and gardens everywhere.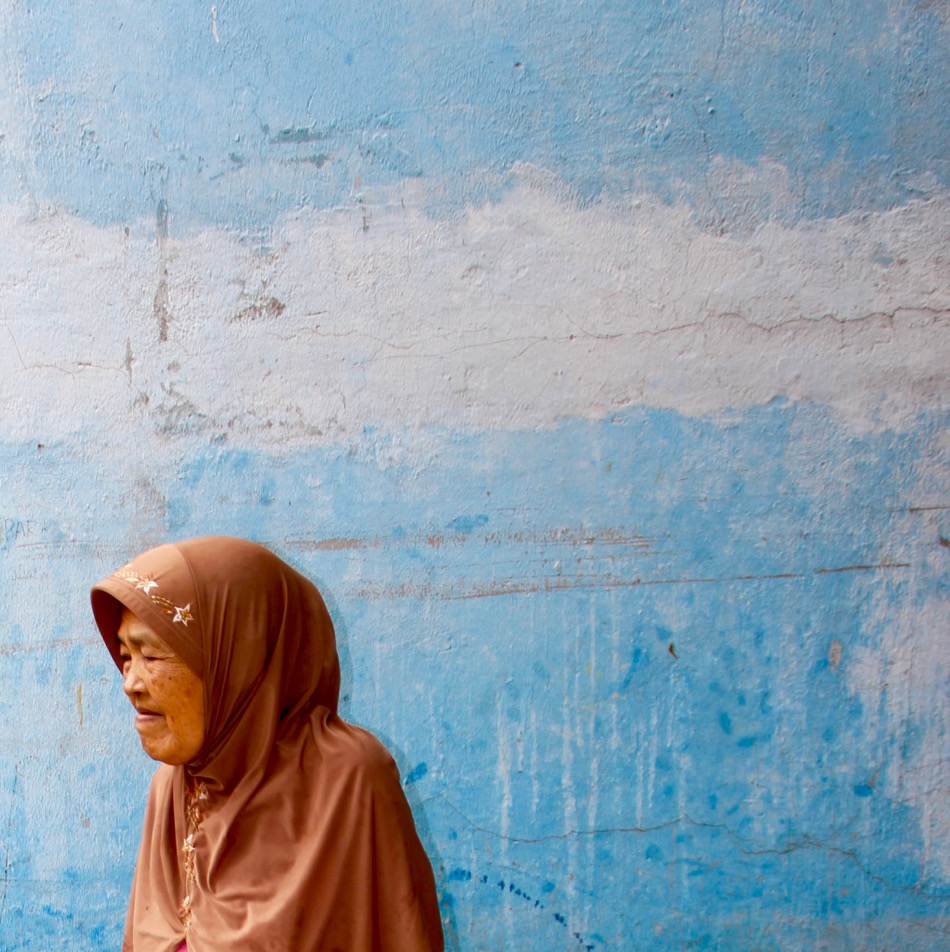 With more than 25 schools of higher education and a textile industry, Bandung enjoys a collegiate atmosphere and a business-like climate. So this is an important area for you to visit. So read on as I tell you about all the fascinating things to do in Bandung Indonesia.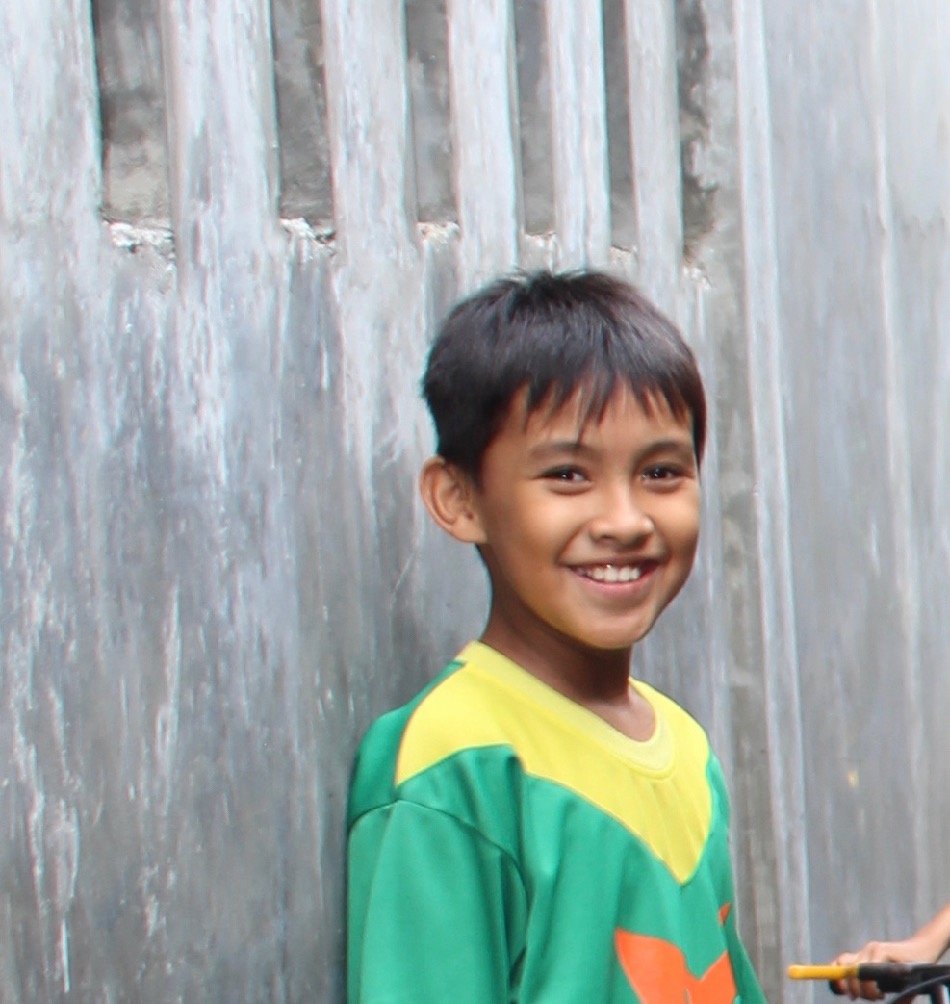 But more than anything, look into the eyes of the Indonesian people. They are looking back at you, from young to old… they are as curious about you as you are about them!
How to get from Jakarta to Bandung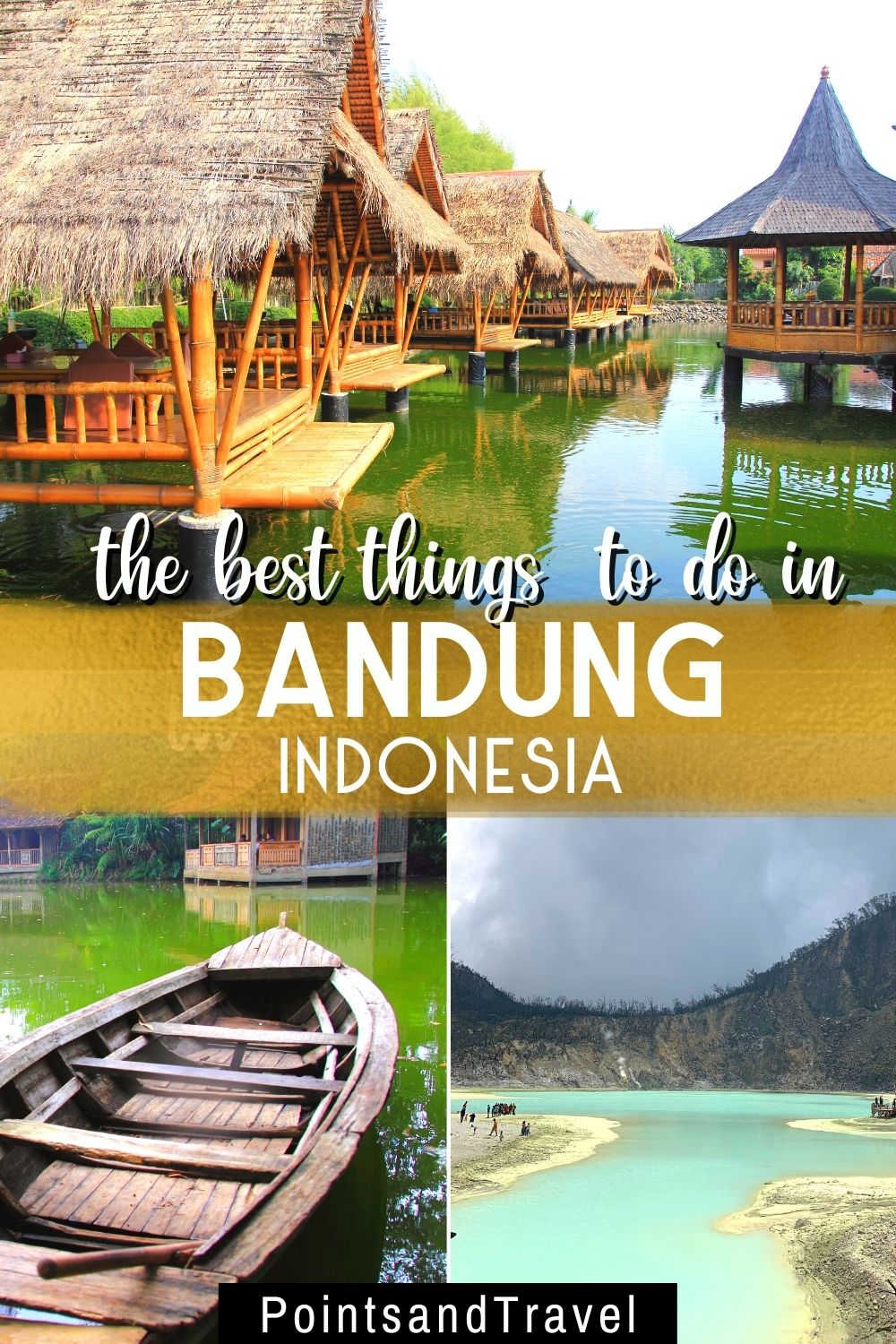 By Air: You can take the trip from Jakarta to Bandung not only from the bus station or the train station, but you can also take a Primajasa Bus from Soekarno-Hatta International Airport. Meet the bus at Terminal 1b, Terminal 2F, and Terminal 3 with a departure schedule every 30 minutes until midnight.
By Train: The most scenic route is by train, which passes through gorgeous mountains and scenic rice paddies along the way. It really doesn't get much pretty than that! It's super easy and comfortable to get a train from Jakarta to Bandung. The train system in Java is excellent. All trains are comfortable, have toilets on board, and are extremely well priced at around 90,000 rupees. You go from Gambir Train Station or Pasar Senen Station. Three choices for the train types: Economic class, business class, and executive class. It may be a bit slower – just under a 3-hour passageway, but I would try it at least one way! As your peace and serenity are worth it!
By Local Bus: One way to go is to take an express or local bus. Because the city gets congested, this might be one of the fastest routes, depending on the time you leave. The route is scenic and winds through Pencak.
By Car: Another way to go is to take your own personal car or rental car. as the distance between Jakarta and Bandung is very close. In 2005, the Cipularang Toll Road was built and is the way to go from Jakarta to Bandung. The drive only takes about 2 hours and 35 minutes for you to arrive in Bandung, arrive there by the Pasteur Toll Gate, and along the way, you can stop at a store, gas station, or even a restaurant to get a break from the drive
---
Cacinda's Bonus Tip: A good point to make is that if you use your own car, you will not spend any time standing in line to buy a ticket or waiting for the departure of a local bus or scenic train.
---
Things to do in Bandung, Indonesia
#1. Have Lunch at Café Burangrang in Dusun Bambu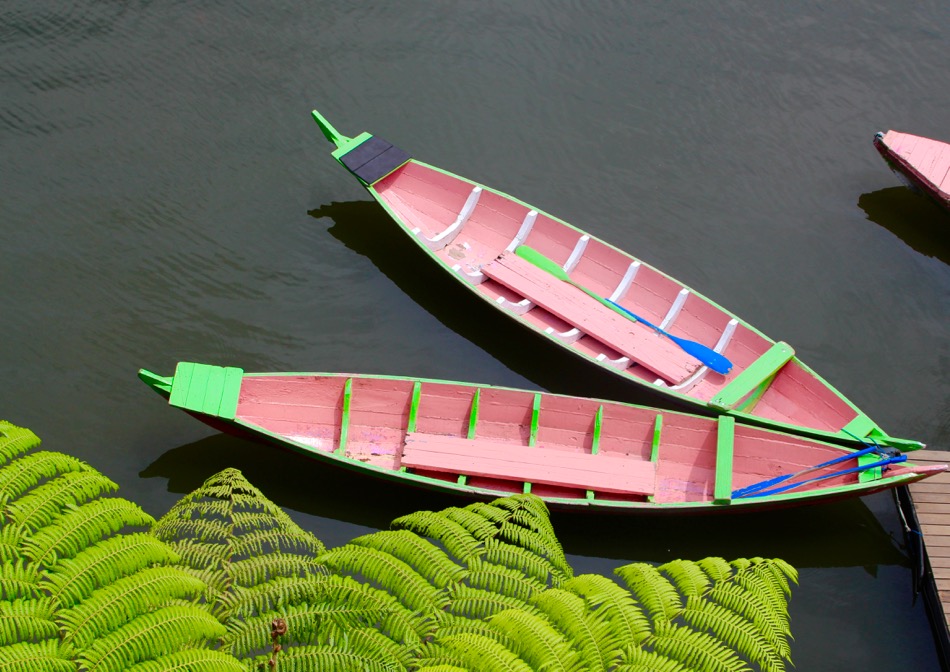 The most perfect place to meet your friends and family is Café Burangrag This is where you can have the most delicious meal on a terrace that looks out over the lake in a mountainous setting with tiny wooden cottages. Café Burangrag is most definitely the crown jewel of Dusun Bambu. With a fresh-air garden view and a great gathering place, every angle makes your luncheon unforgettable in a picturesque setting.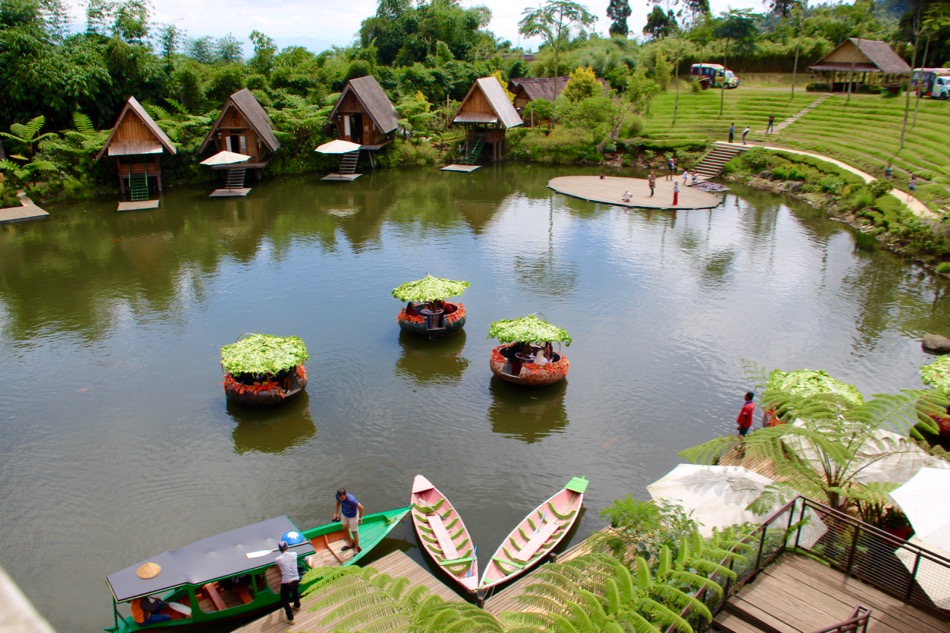 This nature-based resort and family leisure park is the perfect setting for a wonderful lunch at Café Burangrag. With over 15 hectares of land at the foot of Mount Burangrang, Dunsun Bambu at one time had been an abandoned agricultural land that was badly damaged. Businessmen turned this damaged ecosystem into a bamboo conservation area.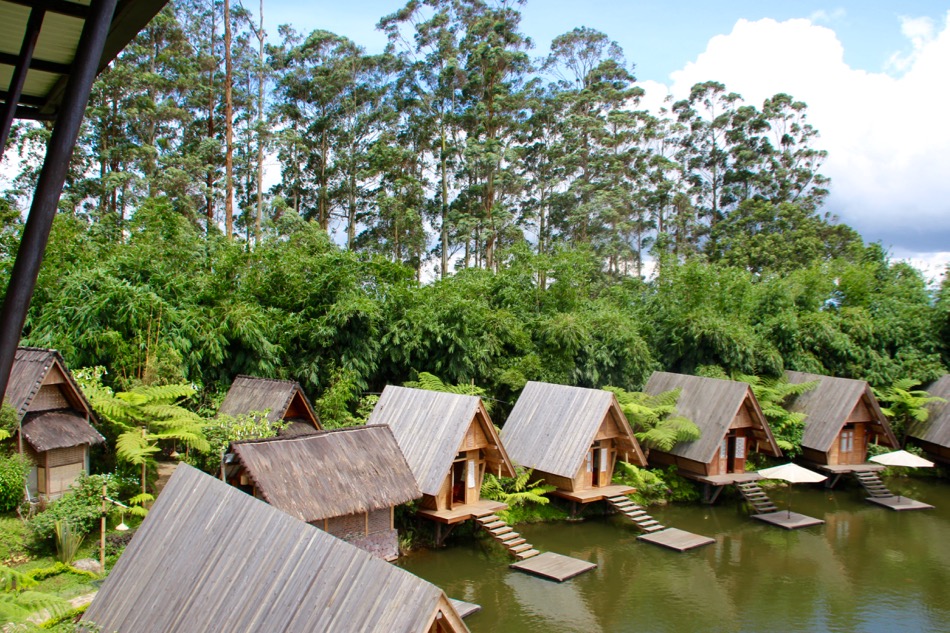 In fact, today this hilly topography is full of hikers who find it the perfect place to explore Mountain Burangrang's nature by hiking its terraced rice fields, enjoying a ride on a small boat in the lake, and the small river that gives it its character.
#2. Go 4 x 4 off-roading safari in Bandung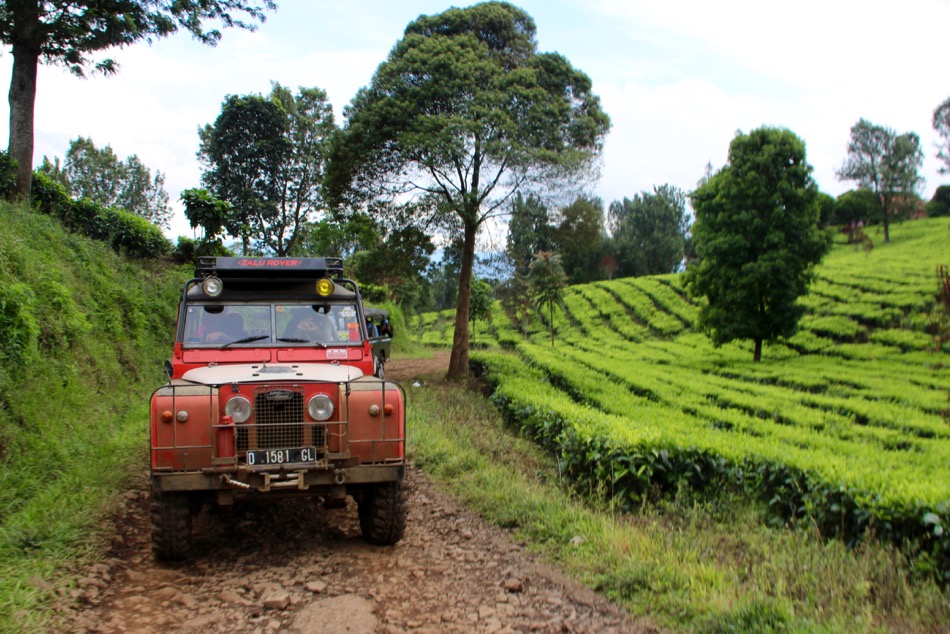 Bandung, Indonesia is one of the most alluring places to visit and enjoy an off-roading safari exploring Bandung. Many companies offer great off-roading experiences but I recommend the Wisata Offroad Adventure company.
You can choose from a wet track, stone track, and even cross country. Another great company to use for off-roading is OffRoad Lembang Bandung. This company has durable 4 x 4's but I do recommend you stick your arms outside of the car. But of course, you will also want to hold onto the strap of the car because it is a bumpy ride. But you will enjoy every minute of this 4 x 4 off-road experience, as I know I did.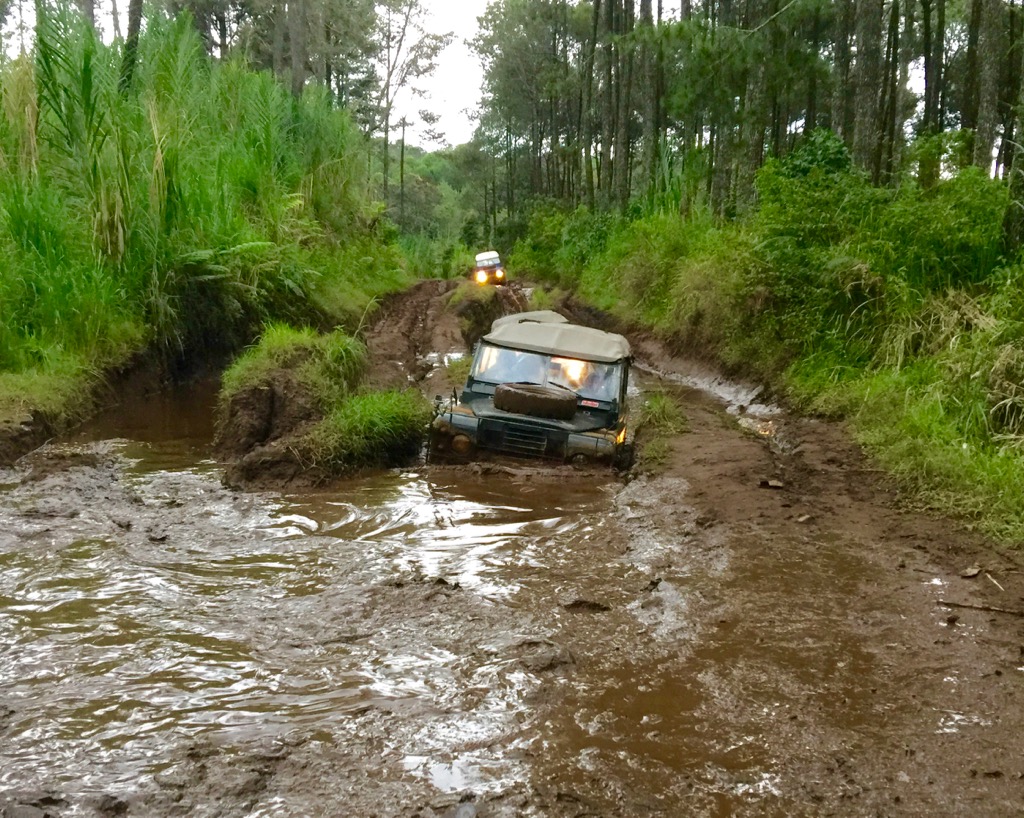 #3. Stop by White Crater (Kawah Putih)
One of the great things to do in Bandung that you shouldn't pass up the opportunity is to visit is the white crater of Kawah Putih in South Bandung, which is a volcanic lake. This lake lies roughly 30 miles south of Bandung and is home to Mount Patuha. The stunning view from the crater floor will leave you breathless and you admire the geologic formations and mountains.
#4. Learn about Sudanese Culture and Play Games
Komunitas Hong is a traditional Sundanese community where you can learn all about the history of Bandung. They help you discover how to make and play games. They even make traditional Sudanese toys. This is something all families still do together throughout Indonesia. Most of the games they play are very basic –like spinning a sarong through the air or shoot an elastic band gun. Once you get the hang of it, it truly is fun, as they introduce you to their Sudanese culture with dance and music.
Top Things To Do at Bandung
#5. Visit Tebing Keraton or Kertaton Clif for Sunset
Located in Cemenyan Village in Ir H Djuanda Forest Park in the northern part of Bandung is Tebing Keraton. This place has become very popular among visitors, as well as locals alike. In a nutshell, this narrow cliff is the perfect place to see the sunset. With its majestic views of nature, you will see while standing on the cliffs or platform that make up this Instagramable view.
The platform is fenced off for safety, but you are able to jump the fence and take photos from the rocky notches of the cliff. Plus, at over .7 miles or 1200 meters above sea level, this rock that bulges over the edge of the cliff makes it a perfect place to observe the incredible natural surroundings.
#6. Have a Traditional Indonesian Meal at Kampung Daun
Honestly, there is no better place to have a traditional Indonesian meal than at Restaurant Kampung Daun. Kampung means "village" and Daun means "leaf", so you will be eating at a leaf or "nature village" in Lembang Bandung. Once you arrive, you check-in and you will be assigned a gazebo. The higher the number, the higher you will have to climb to get to your table. It is here where you will dine amongst the waterfalls and nature itself. Definitely, outdoor nature makes a huge impact on the atmosphere. This restaurant offers an entirely Halal menu that will satisfy any Muslim diner.
#7. Attend a Saung Angklung Udjo Concert
Attend a Saung Angklung Udjo concert as Bandung is the cultural heartbeat of Indonesia. The best cultural experience you can receive is to watch a Saung Angklung Udjo performance. You cannot see this style of performance anywhere else in the world except on a visit to Bandung, Indonesia.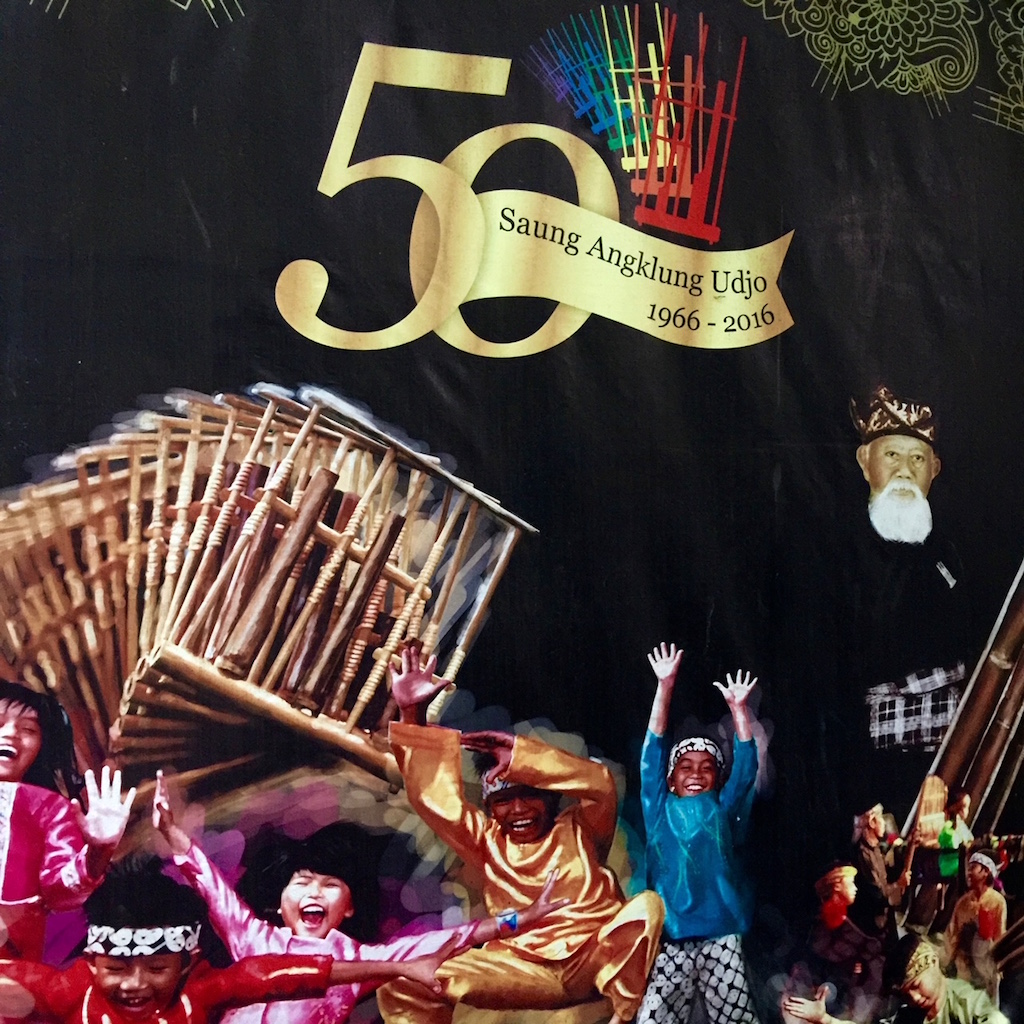 So what is an Angklung? Angklung's are traditional musical instruments that are made of bamboo where each piece produces a note that creates a full orchestra of melodies when several are strung together and shaken. In fact, each one creates a particular note. Different Angklung's are different sizes to create different sounds or notes. And when they are all played together they create harmony as you have never heard before!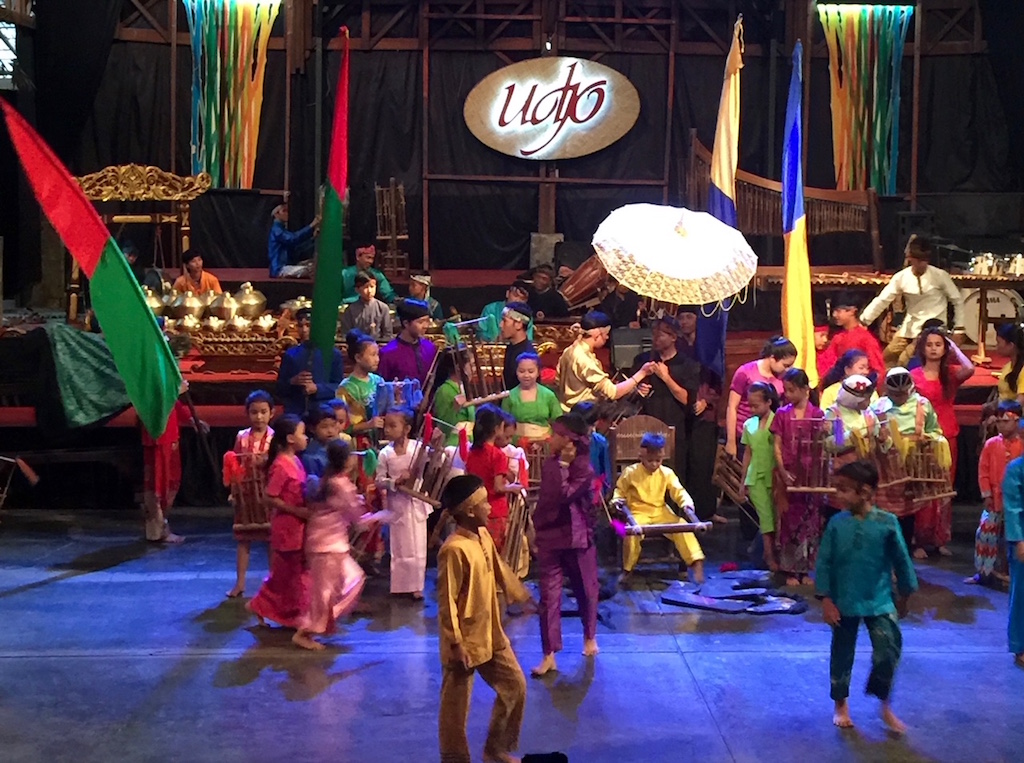 All of the Saung Angklung Udjo performances here are conducted by children that live in the Bandung community. The performance opens with a shadow puppet show, which is a vital part of Indonesian culture. In fact, the children learn how to play in a refuge center, an orphanage, or a place where kids can come together. It is here where they learn to play the angklung. One of the best parts of a performance though is when they teach you how to play! Yes, the children teach you how to play a couple of songs. This really is one of the best cultural experiences or things to do in Bandung, Indonesia.
#8 Visit Tea fields
The Malabar Tea Plantation has a beautiful green landscape that resembles a green carpet. It is amazing that tea has been produced at this plantation for years. Kebun Teh Sekitar Ciater, also known as Ciater Tea Plantation is in the nearby city of Subang. It is a great place for families to enjoy a leisure Saturday picnic and admire the enchanting beauty of this plantation in Indonesia, near Bandung.
What To Do In Bandung
#9. Cycle off-road or go mountain swinging at the Lodge Maribaya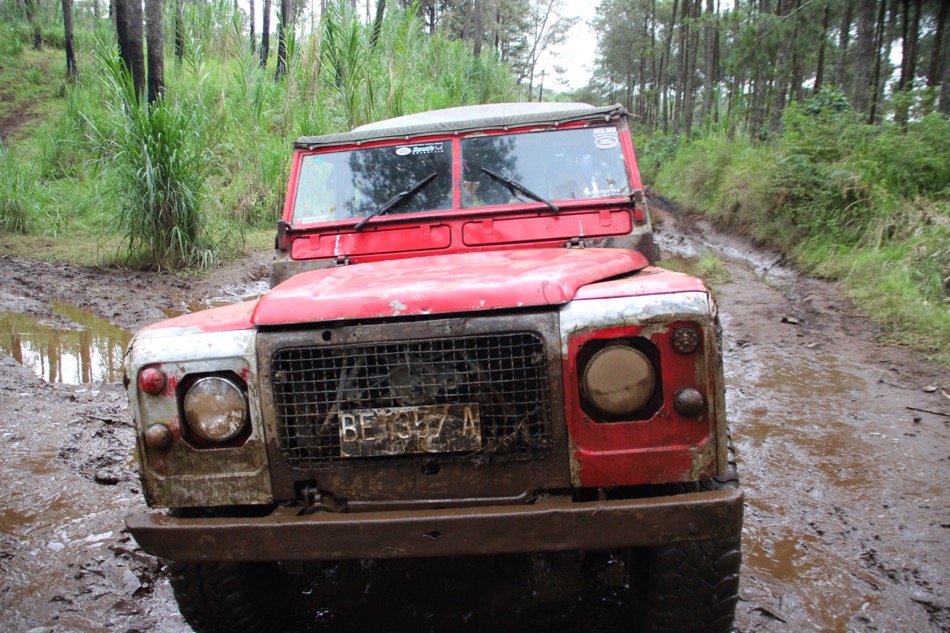 If you thought going on a 4 x 4 off-roading safari was exciting, then you are going to love mountain swinging. Get ready to strap yourself on a wooden swing and literally swing over the lush green mountains at the Lodge Maribaya. Cycle off-roading is an alternative way to have fun but keep your feet on the ground. I recommend the Bandung- Pelesiran trail which has you enjoying the lovely scenery.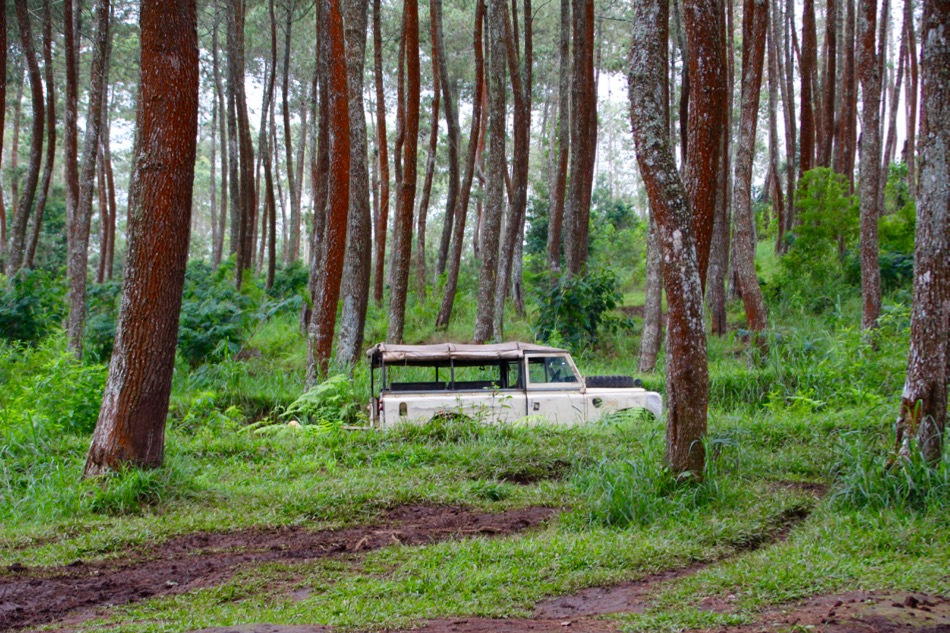 #10. Visit Mini Koto – a Mini Town for Kids
Sometimes it is hard to keep children entertained while on vacation. I know, it sounds hard to believe but it's true, children are easily bored, even on vacation! At the Mini Koto Lembang in Bandung, a newly launched quaint European mini town, this is where you can feel like a little kid again. This is NOT a regular Instagrammable spot, but better!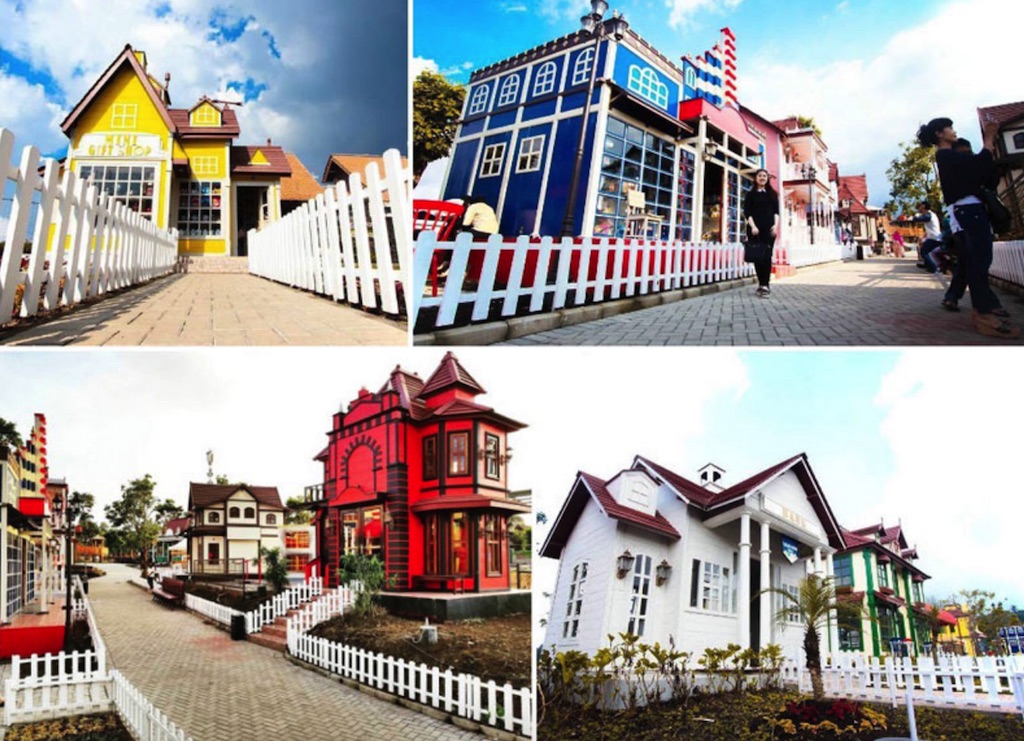 At Kota Mini Lembang, not only will you be excited to step into pretty cafes and candy stores, but you can pose with the cutest little houses. Plus you can hug a huge teddy bear in a super cute bear house, or try on Holland-inspired dresses. You can even pet fluffy fat cats! And for your kids, you can let them play like they are as firemen, master chefs, and police officers, or even thieves. If they want, they can even hop on board the train that runs around the entire mini town!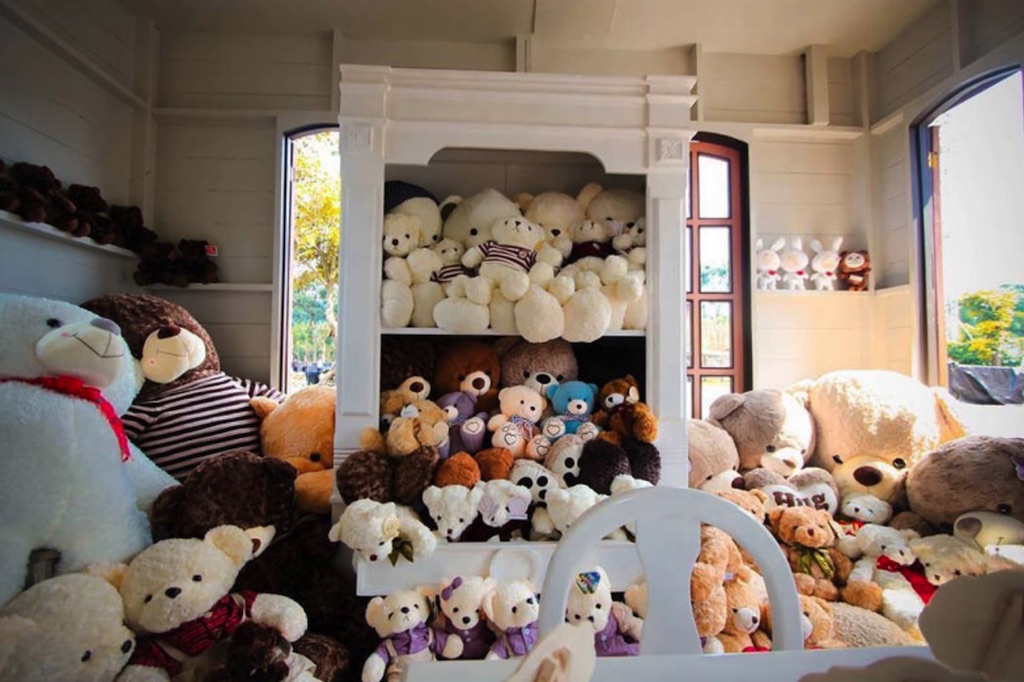 Since Kota Mini Lembang is in Bandung, the cool climate makes this little cute town the perfect place to visit. And don't forget to enjoy yourself!
Kota Mini Lembang
Address: Jl. Grand Hotel No.33, Lembang, Bandung, West Java 40222
Kota Mini Entrance Fee: Rp. 25,000 (approximately USD $1.85)
Opening Hours: Weekdays: 9 am – 6 pm, Weekend: 8 am – 7 pm
#11. Go outlet shopping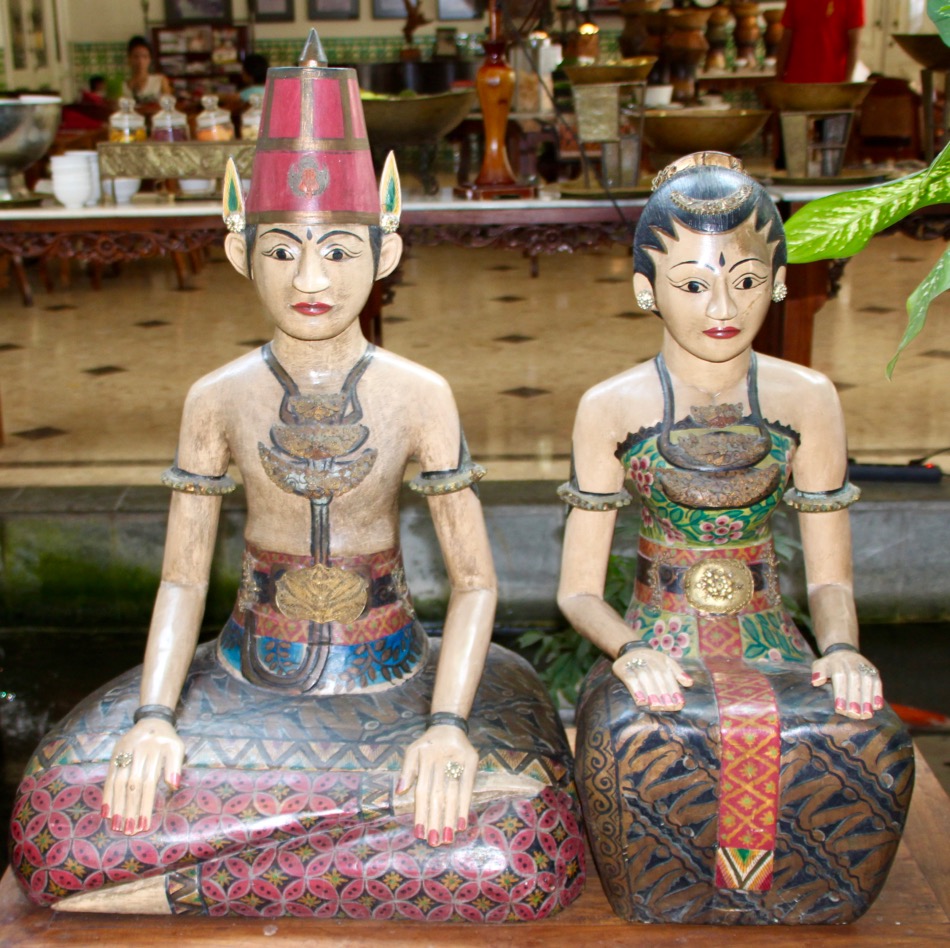 When you go outlet shopping you should not hesitate to visit Fabric Heaven. You will want to see Dago Avenue, which is famous for its many shopping outlets. The Bandung city is famous for its huge range of materials and fabrics that you won't want to wait to get your hands on the latest trends. The best-shopping outlets include Rumah Mode Factory Outlet, The Secret Factory Outlet, Grande Fashion Gallery Factory Outlet, and Jalan Cihampelas (which sells plus size clothing). This is one of the fun things to do in Bandung.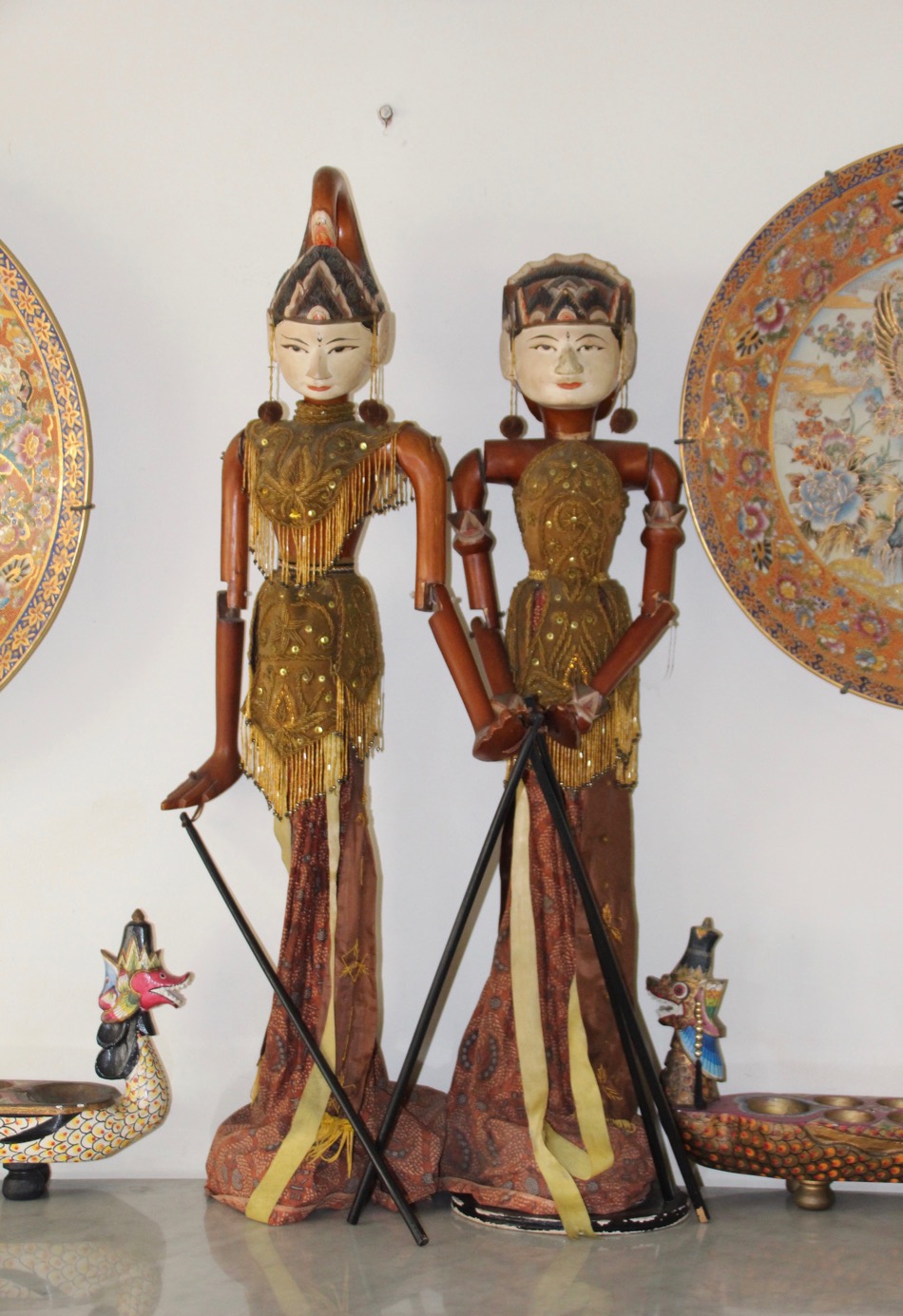 Explore Bandung
#12. Visit the hobbit houses or go glamping in the countryside
Glamping is a glamorous mixture between camping and staying in a hotel. A glamping vacation in the countryside of Bandung in Indonesia would be perfect if you stay in the following places: Lakeside Rancabali, Trizara Resort, and Green Hill Park Ciwidey. You can also choose to visit the hobbit houses, where guests can enjoy a cozy vacation surrounded by fresh air and stunning atmosphere at the Farmhouse Susu Lembang.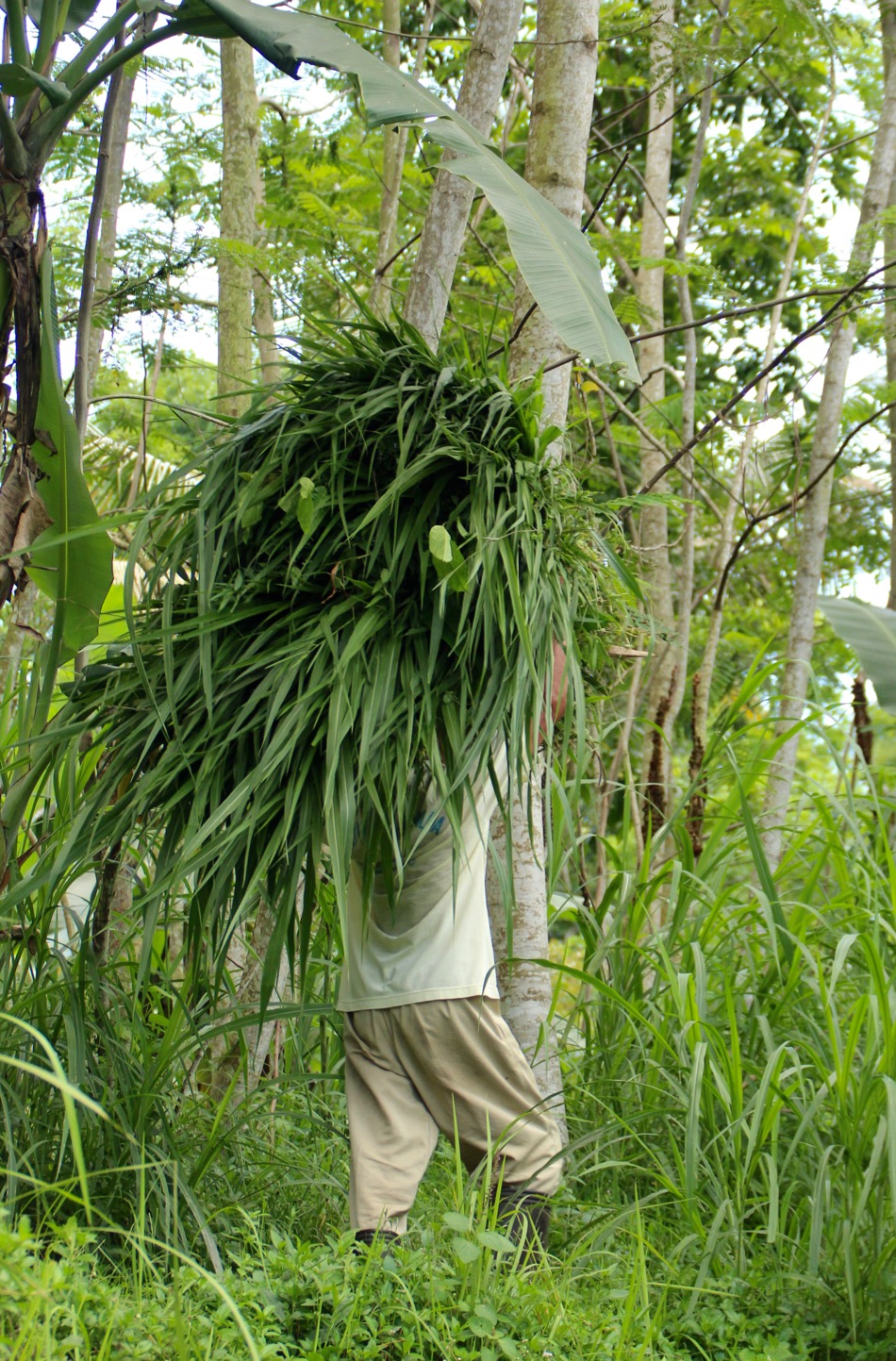 Things to do in Bandung, Indonesia
In 1928, the doors opened to the Bandung Geology Museum for the first time and it has been a tourist favorite ever since. This museum is the biggest and most complete museum in all of Indonesia A visit to this museum is one of those things to do at Bandung when the weather is too hot or rainy. The first thing that will greet you at this museum is an enormous elephant skeleton that is over 165,000 years old. It is an educational and historical museum that is home to meteorites that fell to the earth, has dinosaur fossils, and super cool skeletons to admire.
#14 Check out Active Volcanos
Tangkuban Perahu or Kawah Putih Bandung
There are more than 1,500 active volcanoes in the world and two of them are in Bandung. If you are a thrill-seeker or just want to visit an active volcano, then you need to visit Kawah Putih Bandung or Tangkuban Perahu.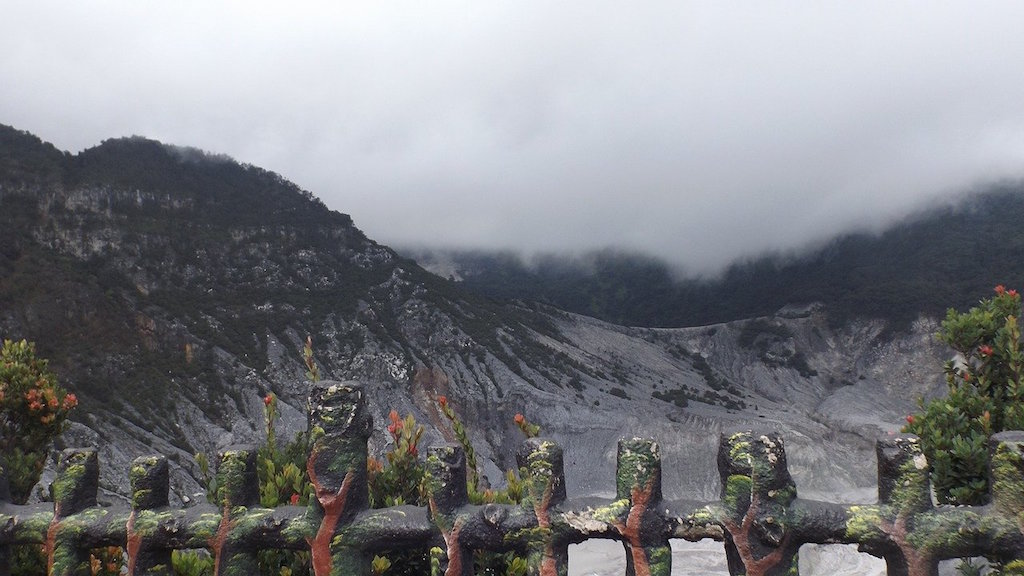 Hiking is an efficient way to head to the edge of the Tangkuban Perahu crater. The Kawah Putih Bandung has two craters and has not been active since the 17th century. Although these Indonesia Bandung volcanoes are active, I wouldn't worry about them erupting anytime during your visit!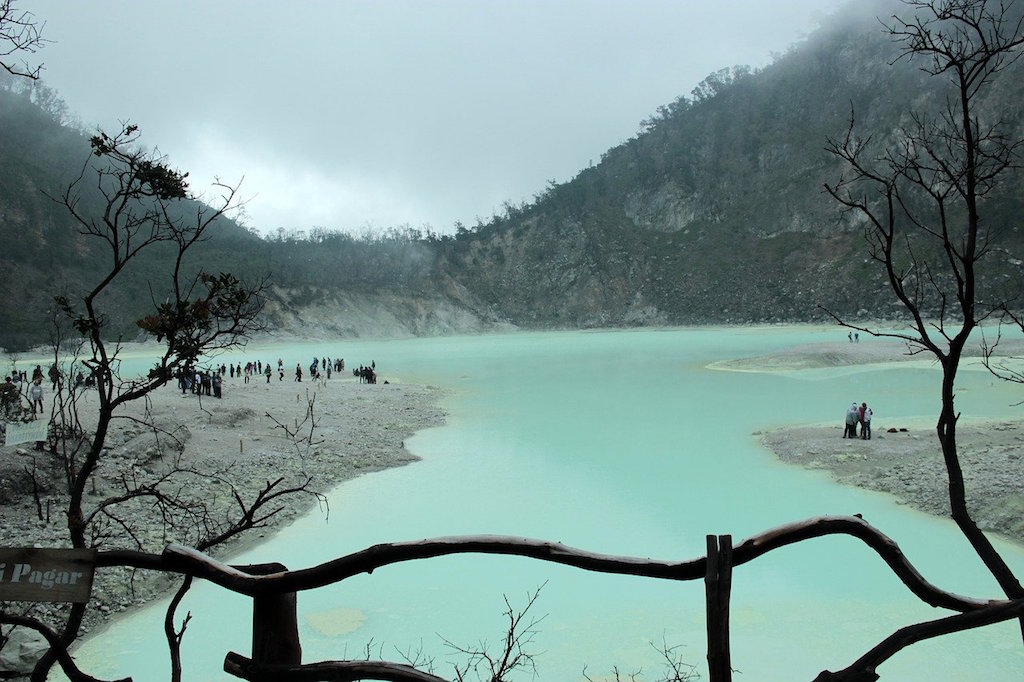 #15 Visit Tebing Gunung Hawu
A limestone hill in West Bandung
A trip to the cliffs and hills of Mount Hawu is what I call adventurous and fun! This is a great thing to do while in Bandung. The steep paths that will lead you up this hill will leave you a little exhausted but the view from the top is beautiful and worth the trek. I recommend visiting this limestone hill by sunrise because, after mid-morning, the sun gets too hot to even think about climbing a steep hill.
Ocyid X, CC BY-SA 4.0 <https://creativecommons.org/licenses/by-sa/4.0>, via Wikimedia Commons
#16 Take the Bandros Bus Tour
Like most cities in the world, Bandung has its own double-decker tour bus. The first tour bus was held in 2014 and has been running smoothly since then and has at least 12 buses on their schedule. A bus tour with Bandros would include choosing from 5 different routes: Blue, Yellow, Purple, Green, and Pink Routes. Each route will take you someplace new and exciting such as the Pink Route which takes you to Taman Jomblo, Teras Cihampelas, and passes by Gasibu. This bus tour is definitely one of the must things to do in Bandung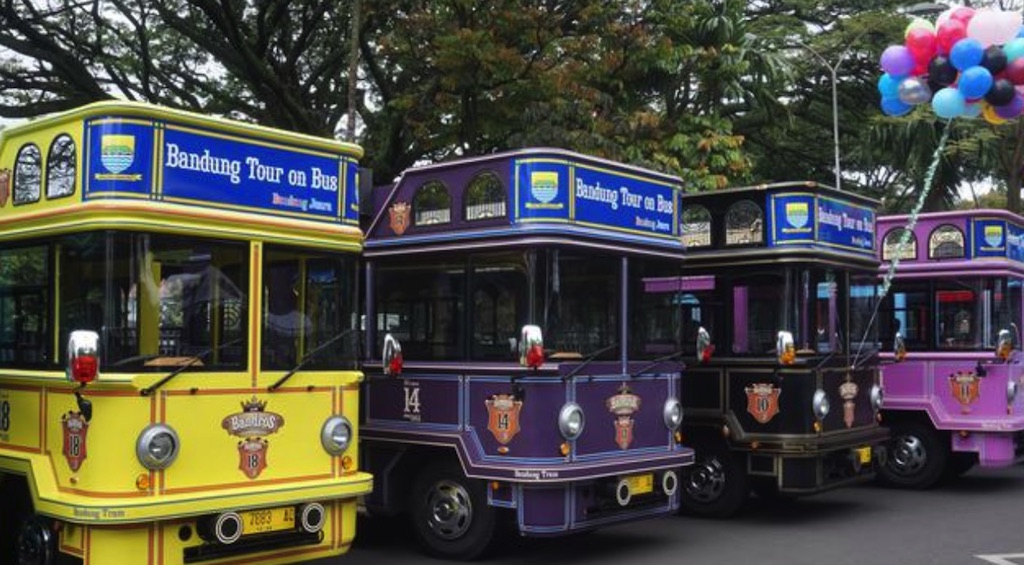 #17 Admire the Rainbow Garden (Bandung Flower Garden)
It is no wonder that the 3rd largest city of Indonesia, Bandung, is nicknamed the "Flower City". The amazing city has stunning mountain backdrops and loads of floral shops. The most beautiful place to relish in the flower glory is to visit the Bandung Flower Garden. The colorful flowers of this garden are breathtakingly beautiful. I recommend visiting this garden during the weekday because the weekends are too crowded.
Although more than 80% of the Indonesian population is Muslim, there are some Catholic Churches in Bandung. The St. Peter's Cathedral was founded in 1922 by the Jesuits and designed by Wolff Schoemaker. It is one of the oldest Cathedrals in the area. The interior of the Cathedral has a wooden ceiling and pews and stunning paintings of Jesus Christ.
#19 Visit Lembang Floating Market
Nestled in the northern part of Bandung is the charming Lembang Floating Market. If you are looking for a lovely place to take a walk with family, enjoy local cuisine, and shop then you will love this market. One of the most intriguing parts of this market is that some vendors store their products and/or food on little boats! This market has attractions for children and a petting zoo called Taman Kelinci.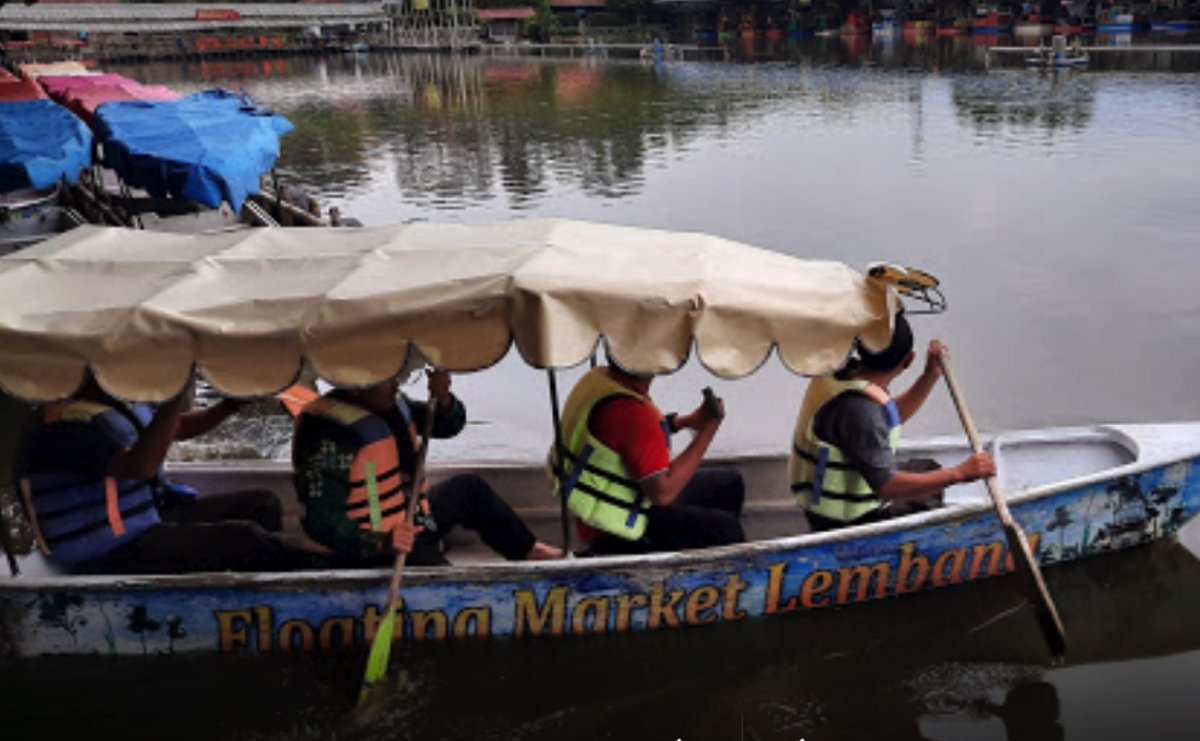 When is the Best Time to Visit Bandung?
The best time to visit Bandung is from June to September, known as the dry season. This is primarily during the summer months. I visited in August, so the weather was perfect with sunshine. But if you visit the high mountains, you will definitely need a jacket, so bring one along with you.
How Much Time Do I Need to Spend in Bandung?
I would suggest staying approximately 2-3 nights so that you can find the time to do the most things in Bandung and the surrounding area.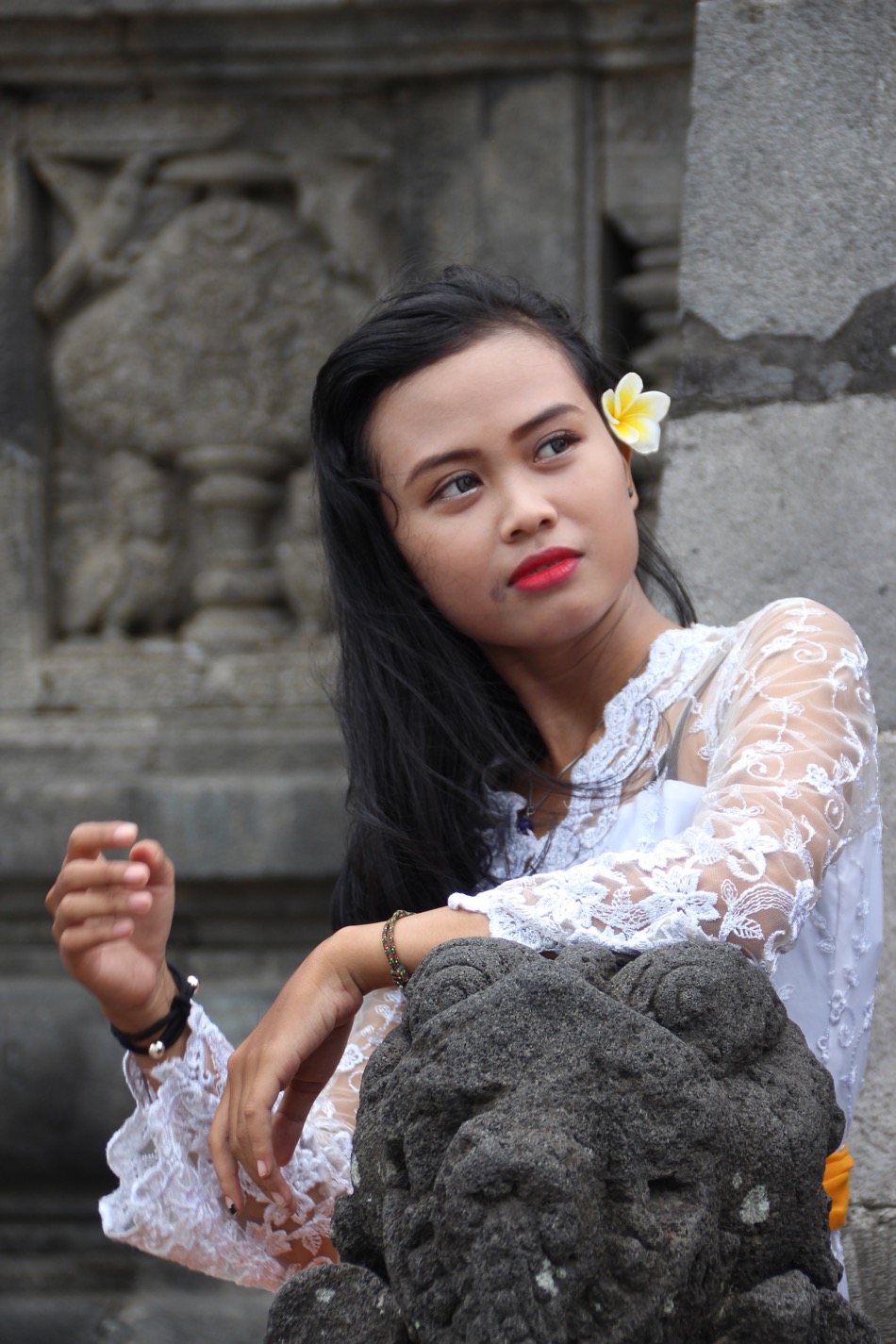 How far is Bandung from Jakarta?
Here's the quick answer if you drive this relatively short distance without making any stops.
Nonstop drive: 97 miles or 156 km
Driving time: 2 hours, 50 minutes
If you fly, this is the flight distance:
Flight distance: 74 miles or 120 km
Flight time: 39 minutes
Even though you can drive this distance straight through, it might be more interesting to stop along the way.
How to Get around Bandung
But now that you are here in Bandung, it may seem that it might get quite difficult to get around because the tourist system here is not as well established as it is in Jakarta or Yogyakarta. However, I will provide you with a few options:
You can use a moped or a motorcycle. Vectoren Motor Rental has mopeds or motorcycles that you can rent for cheap. They will bring it to your hotel or if you are going to explore the Northern region, you can use a GRAB to pick up the moped.
You can rent a GRAB. GRAB is a widely-used ride-hailing platform app in Bandung that is super cheap and an easy way to get around Bandung city. Think of it as the UBER of Indonesia.
You can rent a You can arrange a private driver to take you around Bandung. Or you could take a GRAB driver and negotiate with him for a day rate.
As you head onto a new adventure in Indonesia, make sure that a visit to Bandung is on your list. You cannot miss out on a trip to an active volcano or skip out on the chance to go mountain swinging. Whatever your idea of a great vacation is, I bet you will find all you need and want in Bandung.