The French are good at keeping secrets! Things like how to stay thin, a recipe that has been in the family for generations, how to make the perfect bottle of champagne, the best makeup to keep wrinkles away, and of course: The French Guadeloupe Islands. Most North Americans are unfamiliar with the French West Indies and opt instead for an English speaking resort on familiar turf. They are missing out on one of the Caribbean's best-kept secrets! Isn't it time for you to know the secrets of the Guadeloupe Islands and to enjoy a Guadeloupe Holiday?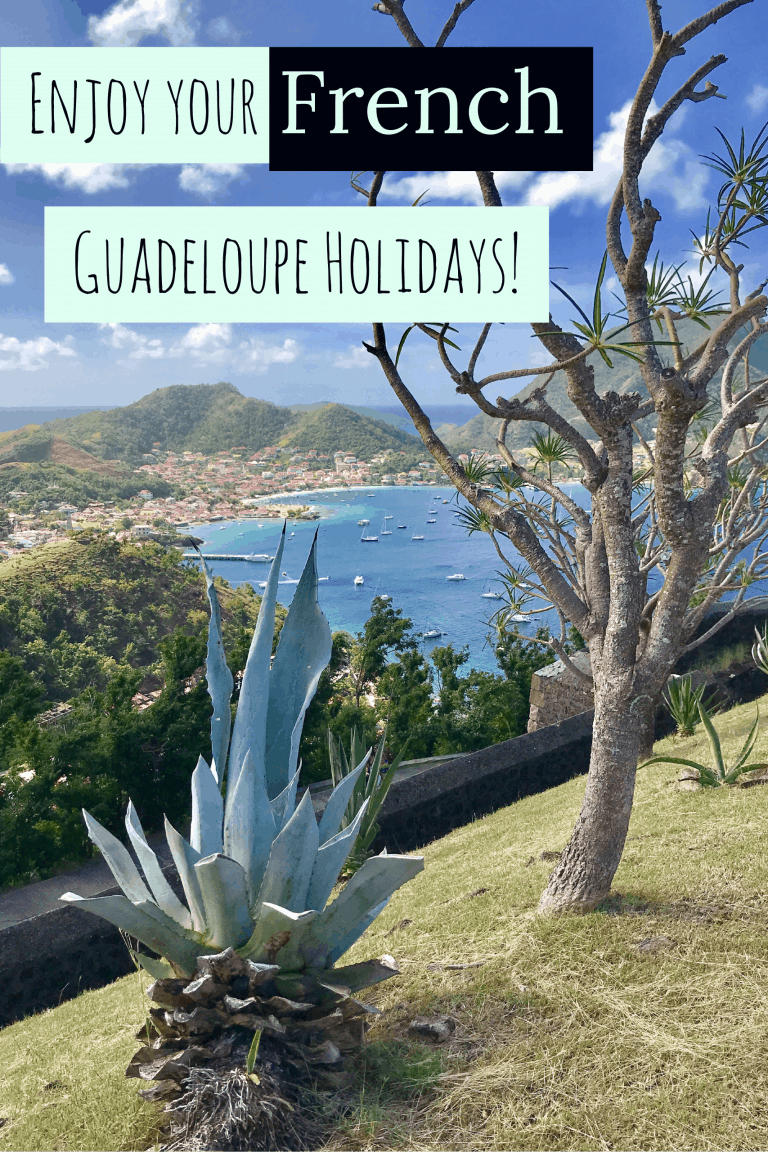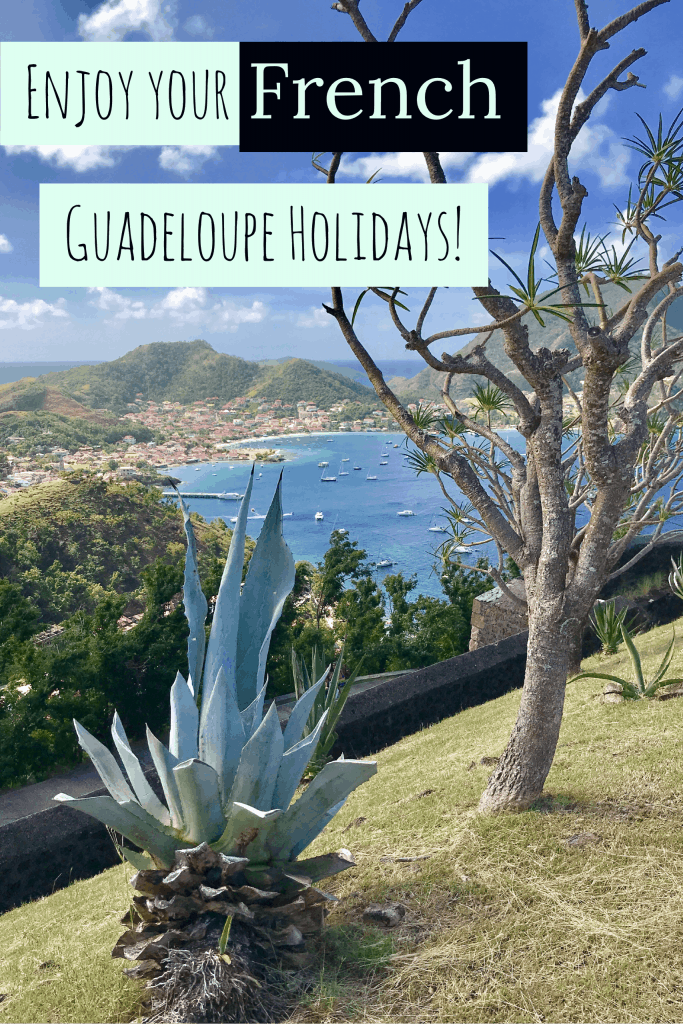 Guadeloupe is Simply Gorgeous!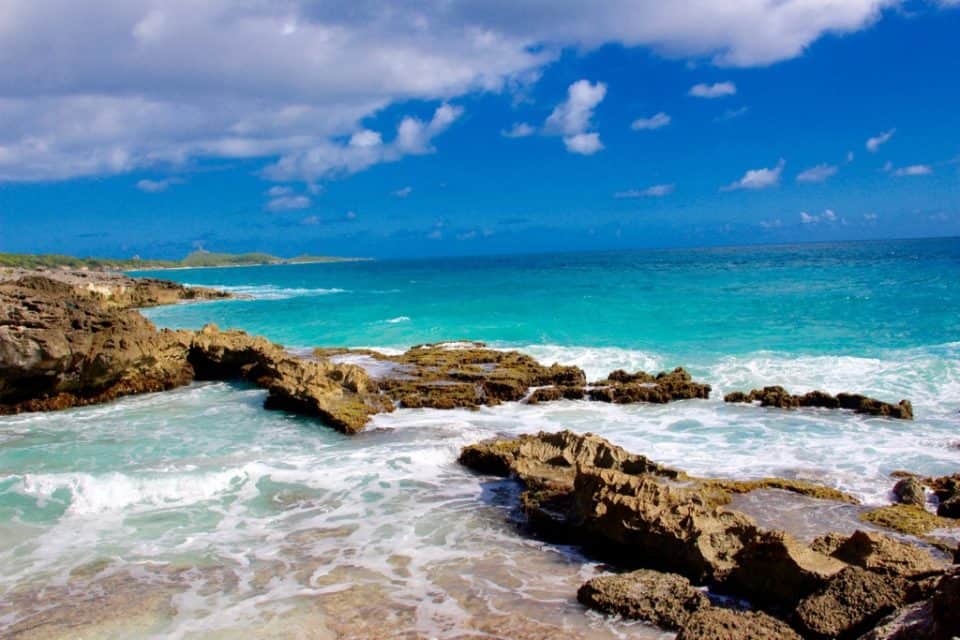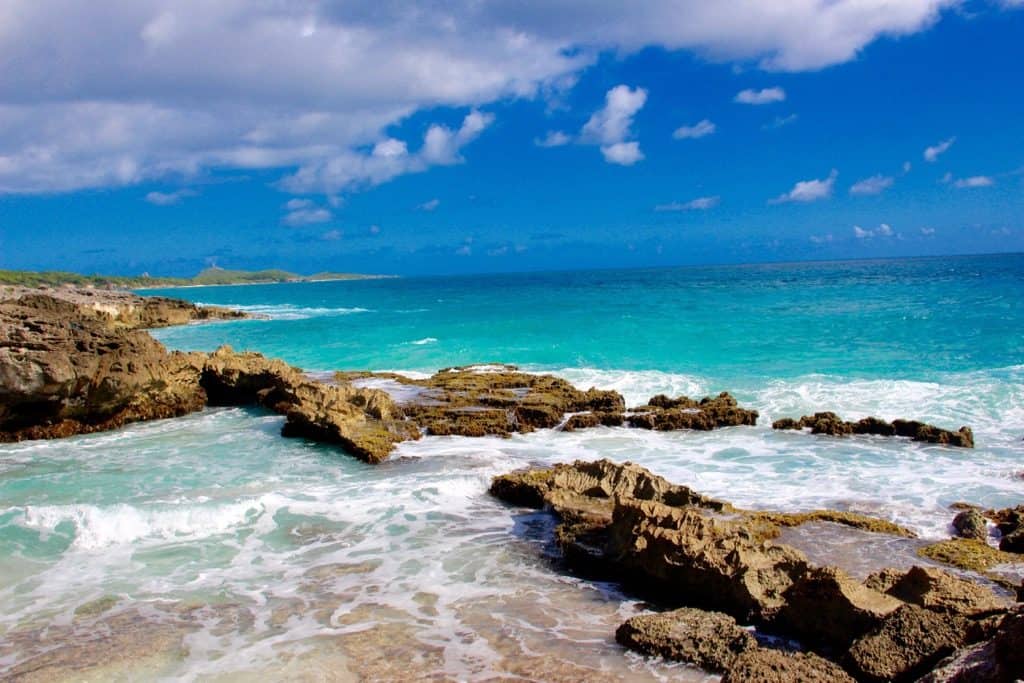 Guadeloupe is Made Up of 5 Islands
The five islands that make up the Guadalupe Caribe archipelago lie just south of Puerto Rico and north of Venezuela. The two largest islands, Basse-Terre and Grande Terre, form a butterfly shape and are connected by a 50-meter wide sea channel and bridge. Three smaller islands, Les Saintes, Marie-Galante, and La Desirade dot the waters surrounding them.
A little French History of Guadeloupe
French history runs deep throughout the Guadeloupe Islands and influences the food, the architecture, the clothing, and the culture of this precious gem. One might say that Guadeloupe is to France that Hawaii is to the USA with a little bit of New Orleans thrown in.
On the second voyage of Columbus in 1493, he came to an island with a magnificent mountain that seemed so tall that it looked like it was falling from the sky. We now know this as La Soufriere volcano, in the center of Guadeloupe National Park on Basse-Terre. And upon further discovery, you will find canyons, waterfalls, rainforest, and hot springs. This is perfect for your Guadeloupe holiday.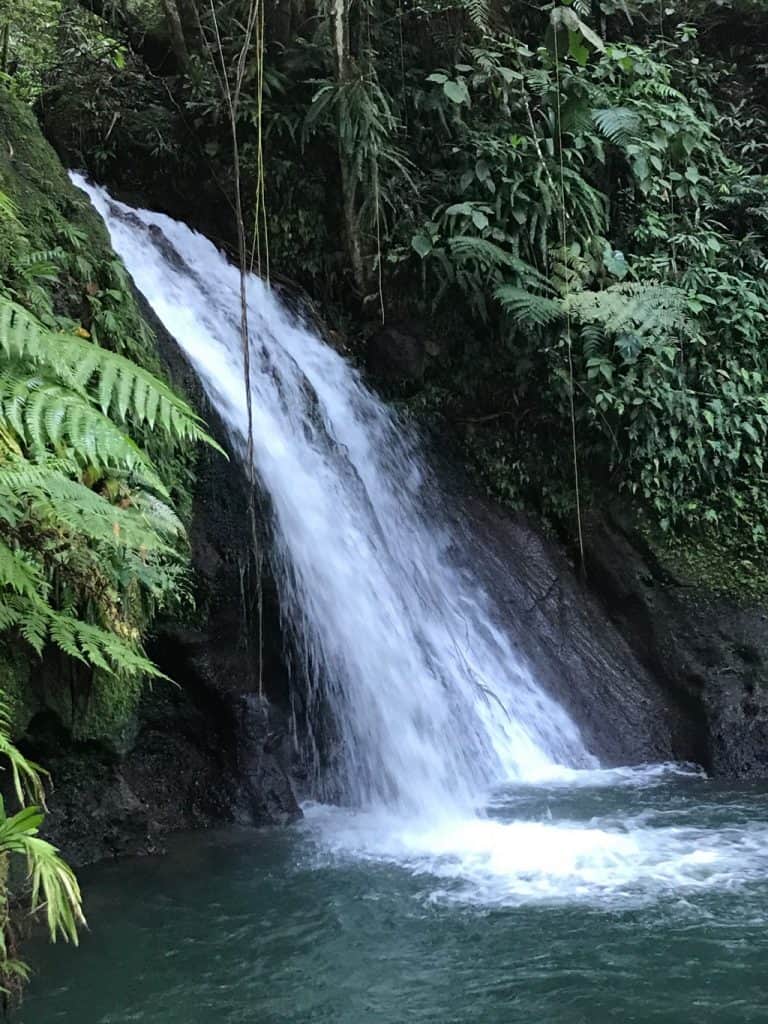 Guadeloupe's Namesake
Columbus named it Guadeloupe and in so doing kept his promise to the monks of Our Lady of Guadeloupe Convent in Extremadura. Although the Spaniards didn't stay, the namesake did. The French arrived in 1635 and besides a few hiccups along the way, it remains an overseas department of France in the Lesser Antilles. French infrastructure, sanitary standards, and the culinary expertise of nouvelle cuisine creole are a big draw to many.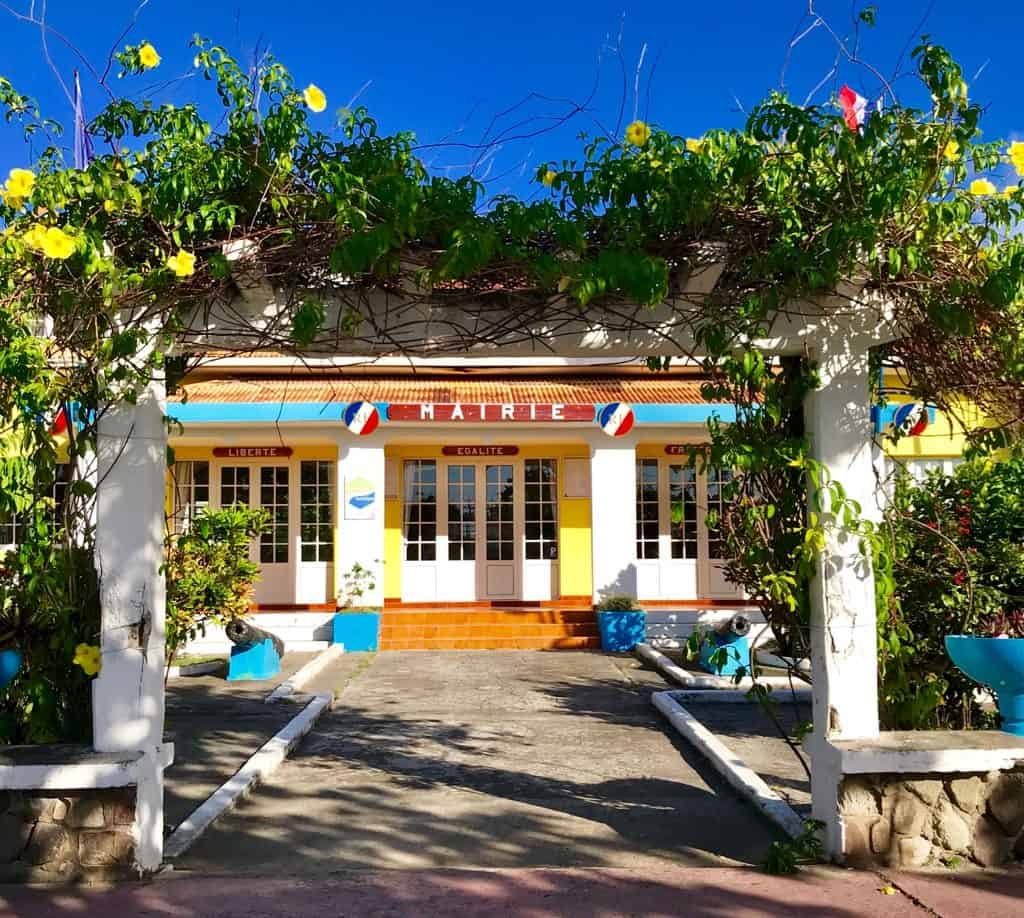 My Favorite Island in Guadeloupe -Les Saints
To the west is the island of Terre-de-Haut, more commonly known as Les Saints, just a 20-minute ferry ride from the main island. Les Saints is most popular with day-trippers and the yacht crowd, With no cars on the island, walking and scooter rides are the way to go. This little island is about as sweet as they come. It even has a beach called "Pain de Sucre" and a specialty sweet called the agony of love (Tourment d'Amour) that women made for their lovers to make sure they returned home to them.
You can even hang out at the freshly remodeled Hotel Kanaoa which sits picture-perfect along the bay and is a lovely place to relax and dream. UNESCO has named this bay one of the most beautiful in the world, and if you close your eyes tightly you can still imagine pirate ships and buccaneers anchoring in the harbor, especially from Pierre Beach! What an added bonus to your Guadeloupe holidays!
Recommended Reading about other Caribbean Islands:
Dive into the Dominican Republic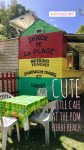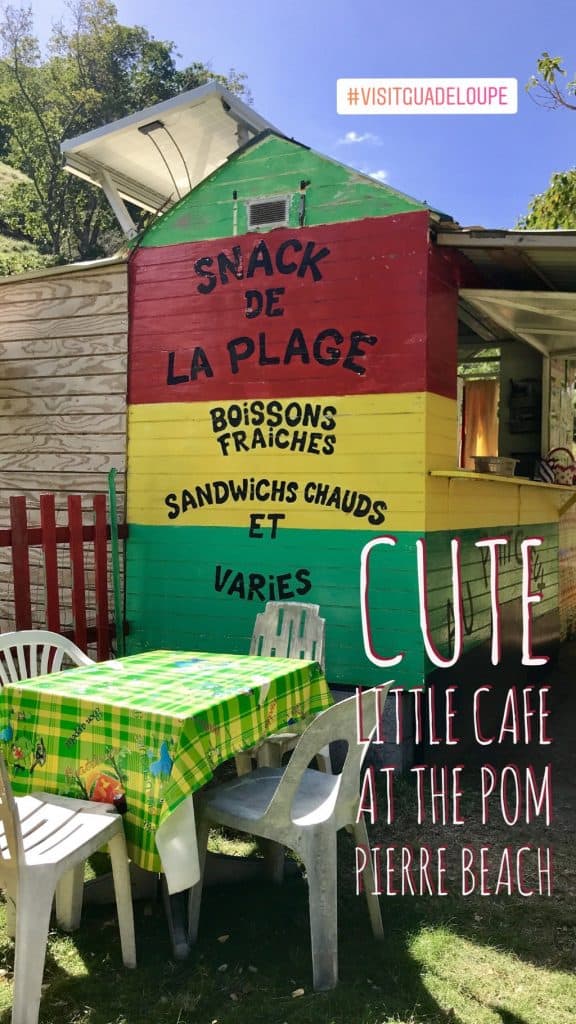 ---
Fort Napoleon on Les Saintes
For a bit of exercise, try a hike up to the immaculately maintained 17th century Fort Napoleon, or if you want to stay in vacation mode, rent an electric golf cart or scooter. Just be sure to dodge the iguanas.
Grande-Terre
The entire archipelago of the Guadeloupe Islands has been designated a Biosphere Reserve by UNESCO, but the island most deserving of that title is Grande-Terre, the left side of the butterfly wing mentioned above. The micro-climates on this island alone mean that in one day you can be canoeing in a lush rainforest, swimming in Cascade aux Ecrevisses' Waterfall, or soothing your aching muscles in Les Baines Jaunes hot springs.
Tendacayou Eco Lodge is home base for hikes to the volcano. It was built by French expats Sylvie and Georges as their own Robinson Crusoe home in the rainforest. They have turned the treehouses and cottages into a luxurious eco-lodge and spa for discerning guests to enjoy. Over 250 species of birds and an abundance of wildlife will surround you but there is nothing poisonous here.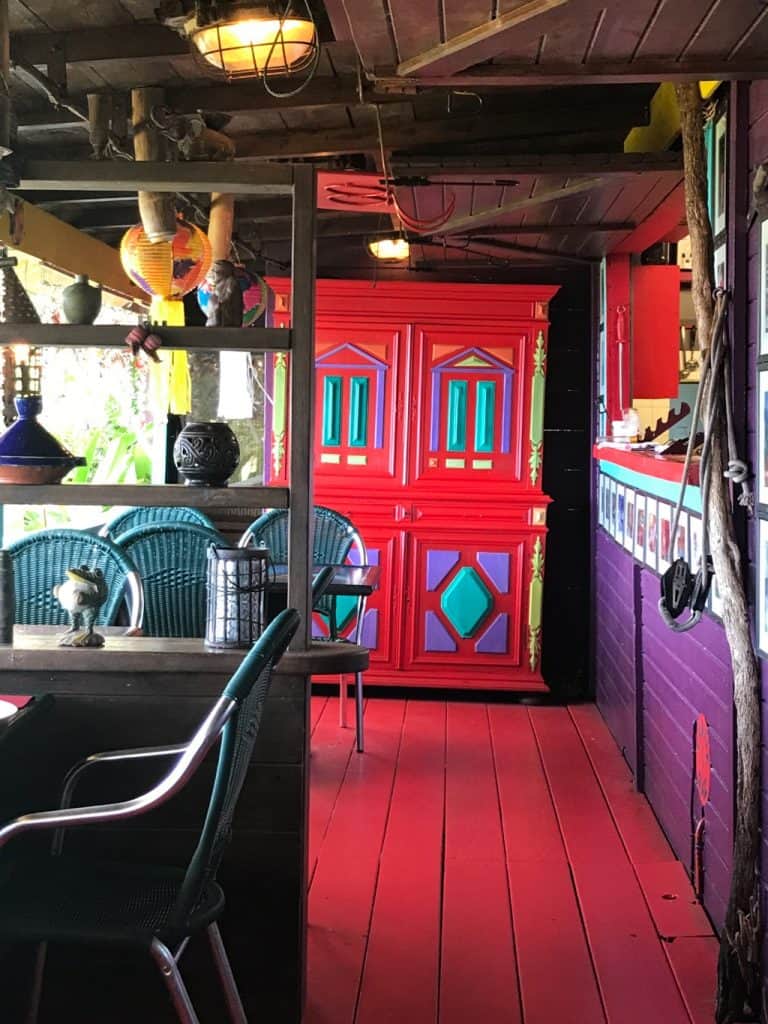 Guadeloupe Intices the Legendary Jacques Cousteau
The beauty of these islands has not gone unnoticed in the world of cinema. Jacques Cousteau shot several scenes for his 1955 feature "The Silent World" in the waters off of Basse-Terre. The Jacques Cousteau Underwater Reserve is one of the world's top diving areas today.
Deshaies
The picturesque town of Deshaies on the north-west butterfly wing is the location for filming BBC's crime drama, Death in Paradise. This is the kind of beach town with a boardwalk row of swimsuit shops and freshly caught seafood on the menu of the day. Although real crime is virtually non-existent in this island paradise, Guadalupe will make you question whether you have died and gone to heaven. Voila!
Guadeloupe Holidays Enjoys Its Carnival
If you are fortunate enough to be anywhere in Guadeloupe from January to Ash Wednesday, you will no doubt be able to find something special related to Carnival going on. Le Gosier and Point-a-Pitre both have parades and festivals celebrating this lively cultural event.
Flights to Guadeloupe
Naturally, for your Guadeloupe holidays, there are direct flights out of Paris, but If you'd like to fly from the USA, flights to Guadeloupe leave regularly on Norwegian Air out of JFK. Other routes on other carriers leave from Atlanta and Miami and fly directly into PTP, the International airport at Pointe-a-Pitre on Grand-Terre.
Guadeloupe's Places to Stay – Le Gosier
La Creole Beach Hotel & Spa
Just 15 minutes from the airport on the lower right butterfly wing, is the town of Le Gosier. This east wing of the 630 square mile island duo is flatter, dryer, and beachier. It houses the island's largest marina. Nearby is the polished beachfront La Creole Beach Hotel & Spa that boasts the number one rating of the 23 hotels in Guadeloupe. Its 4-star rank is showcased by a spa, two restaurants, bright rooms with French balconies, Wi-Fi and a pool flanked by palm trees. A view of the little-uninhabited islet of Petit Gosier is the piece de resistance. Locals like to swim here for daily exercise and the pristine reef area is protected by the Coastal Conservancy.
Auberge de La Vieille Tour
Another property overlooking Îlet du Gosier and the surrounding bay is the beautiful resort of Auberge de La Vieille Tour which also proudly displays 4-stars. A short walk inland, this stately lady is built around a 17th Century windmill and exudes the old world charm of a more genteel me.
Be sure your trip includes a Friday night visit to the Gossier market. Smell the exotic spices, sample the colorful fruit or purchase an island keepsake from one of the many street vendors on the two main streets of the town and extending right down to the waterfront.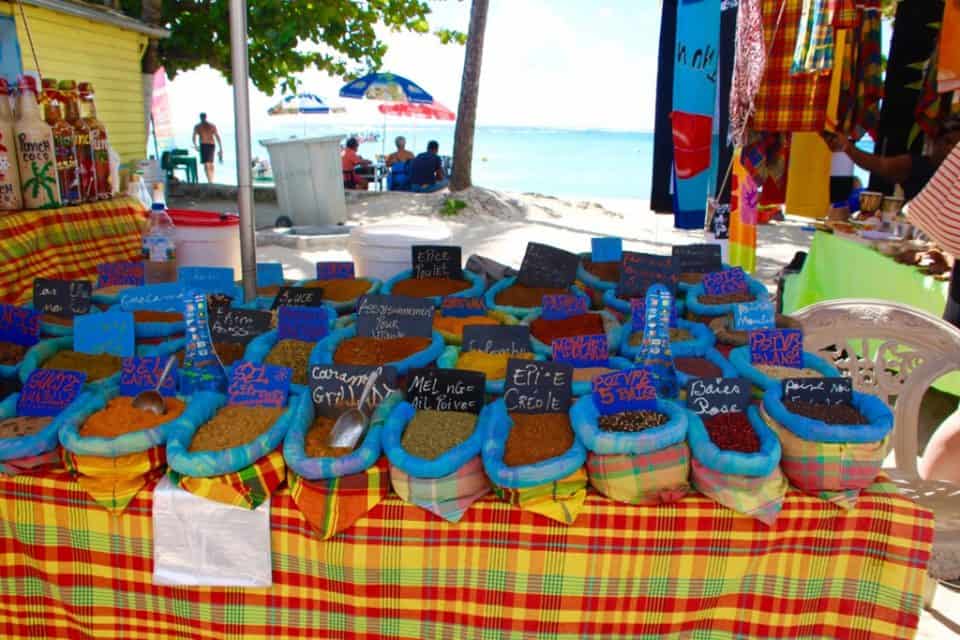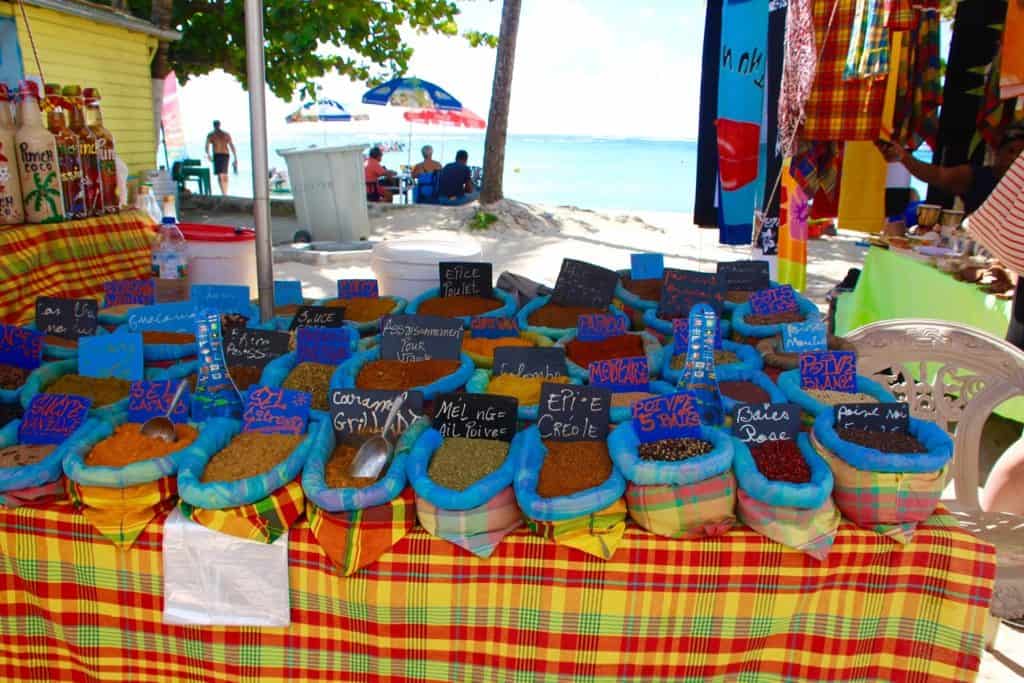 A little up the beach and just 30 minutes from the airport is Sainte-Anne with it's laid back island-style vibe. If you missed the Friday night market in Le Gossier, you can find a daily one, filled with colorful arts and crafts in St. Anne. Located just between the town centers of Sainte-Anne and Saint-Francois, and nestled in a tropical garden are the 40 bungalows of the four-star Le Relais du Moulin. With an emphasis on French Caribbean design and style, this property is truly an oasis. La Toubana Hotel and Spa sits on a quiet hill just a little further on with heavenly views and steps down to a small private bay and beach bar.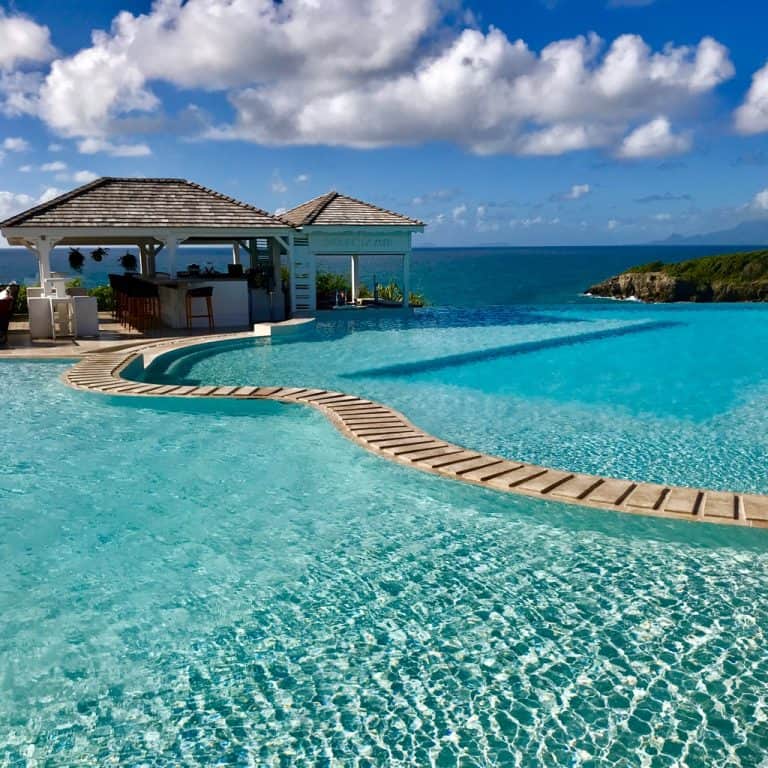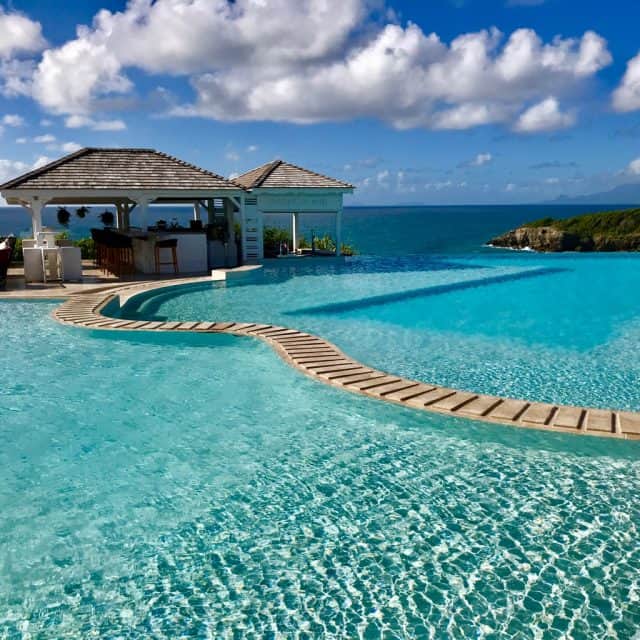 Another Guadeloupe Island – Marie Galante Island
A glance up from the rim of your planteur (a mix of tropical fruit juice, rum, cane sugar with a kick of cinnamon) and you will see the island of Marie Galante. Marie Galante is accessible by ferry boat and one leaves several times a day from Pointe-a-Pitre. Besides the fine white sand of Plage Vieux Port and Plage Feuillere on this "place for beautiful waters", you will find plenty of sugar cane. This island that locals call "the pancake" has perfect conditions for growing sugar cane – not too wet and not too dry, which in the Caribbean means rum production. There are nine distilleries in Guadaloupe and three of the best are on the island of Marie Galante. As if Marie Galante isn't laid back enough, try slowing down even more by taking a ride on an ox cart, the historical means of transporting cane.
Things You Should Know About Your Guadeloupe Holidays Before You Go:
Guadeloupe is a French island and uses the EURO as its currency. Also, bring your European adapters for your electronics!
The Internet is almost nonexistent, so just relax and enjoy the beach on your Guadeloupe holidays!
You will need a rental car to get around, as this place is bigger than you think. I recommend to not drive at night, as the lighting on the roads is not good.
I highly recommend going on a day trip to Les Saintes on the ferry. Bring your passport just in case. The carnival through the streets was incredible! Plus there is a ton of shopping and even time for hiking Fort Napoleon, as well as time to rest on the PomPierre Beach!
I also recommend Plage De La Caravelle on the Club Med resort, near La Toubana Hotel and Spa to truly enjoy your French Guadeloupe holidays.
Dinner is typically served at 7 pm and many restaurants do not serve food before then.
Distortions Under the Sea – Grand Cayman
7 Fathoms under the Sea: Grand Cayman, Cayman Islands
5 Jamaican Travel Tips to Make Your Trip Perfect
Rasta Man, I love Sandals Ochi Rios, Jamaica
Disclosure: As is common in the travel industry, I was provided with accommodations, meals and other compensation for the purposes of review by Norwegian Air and ATOUT France, the France Tourism Development Agency. While it has not influenced my review, PointsandTravel.com believes in full disclosure of all potential conflicts of interest. All Photos were taken by the author.