Take Journey through Champagne France
I found that in only a quick jaunt from Paris, in the Champagne France region that borders Burgundy, there lies a tiny slice of heaven known as Essoyes. According to Jean Renoir, "There is no other place like it in the whole wide world. There I spent the best years of my childhood."And as I look around at the lovely pastel colors of blue, green and yellow, I imagine he is probably right!
Essoyes, France
Essoyes is where the artist Renoir lived parts of his life, married a local gal, and had a family. His house and studio are here. He is also buried within walking distance from his home in a beautiful cemetery nearby. Essoyes is a gorgeous little town with quaint streets and crumbling pastel-colored buildings. There is even a river that runs through the town as if the famous champagne they make around here is flowing free.
Charming Pastel-colored Buildings
As I pass the crumbling buildings and homes, I think about how charming they are with their pastel-colored shutters. Maybe they are in need of a coat of paint, but somehow that is what makes them so intriguing. The old red paint has been painted over by yellow which is seeping through.
Cemeteries and Crosses
Looking deep at this cross I photographed, I look at the details, no matter how new or old, I am always fascinated by the amount of time and energy that people put into projects, whether tiny ones or massive. The labor that went into making such a beautiful piece of art matters, even as it rusts away.
Up and Over the River Ource and the Renoir Museum
I passed a lime green little Buvette, which means a place for the enjoyment of refreshments. Now imagine Renoir walking from his home to the center of town with his children to get some gelato. This one is close to the bridge over the River Ource and the Renoir Museum close by.
Essoyes has a nice soft pastel color that goes along with the color of the countryside. I imagine the stories that could be told are behind these doors.
As I wandered up and down the streets in Essoyes France. I couldn't help but think about the stories behind that gate and the people that lived in that house and what their lives were like. I wandered the tiny streets as my compadres were stuck inside in the art museum made me so sad for them!
As they were not out in the streets enjoying the dilapidated beauty of the pale doors and windows!
---
"Life in the Champagne region is simple." – Cacinda Maloney
---
I was wandering around on the empty streets of Essoyes alone when I looked up and saw a local fisherman coming home from the River Ource.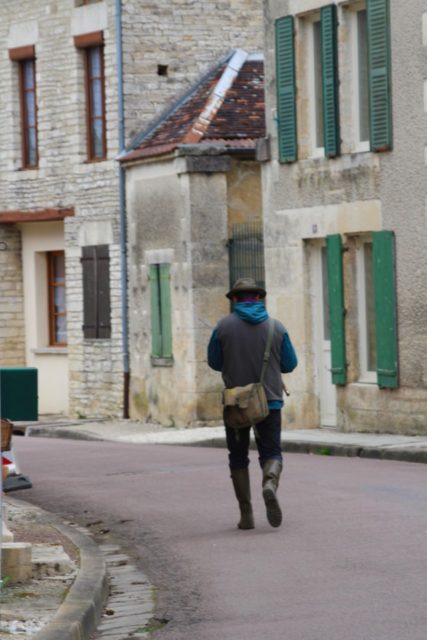 ---
"Where the grapes are growing and the champagne is flowing." – Cacinda Maloney
---
Journey Through Champagne France
Les Riceys, France
I ended up spending the night here in Les Riceys, France at the lovely Hotel Le Marius.
I think it may be the only hotel in the town! It happens to be right across the street from a massive old cathedral. In such a tiny town it is quite unusual and yet, oddly humbling to be up so close to this massive church.
Up at First Light
I got up at first light and walked aways down by the river to get a photograph of the overpowering cathedral temple. I then decided to go around the corner to make my way back to the hotel. I kept seeing these quaint, boarded-up peeling paint doors and windows in the buildings surrounding the church.
I wondered "what are all these buildings for? Who owns them? What are behind these doors and windows? There was no one in the streets. Silence and peace were the names of the day here in Les Riceys.
Urville, France
Making my way to the ruggedly elegant Drappier owner's place, the Drappier Champagne House, it is in an area where Pinot Noir grapes thrive, a grape variety that Mr. Drappier states "runs deep in their veins".
Drappier Champagne House famously made the Forbes list of "The Best Champagne You've Never Heard Of." Looks like they have been around this area since 1808, after being founded by Saint Bernard, also the founder of the Clairvaux Abbey.
Troyes, France
Troyes, France is another one of the larger villages in the Champagne region of France. It is the capital of Aube and located on the Seine River, well known for its half-timbered houses, mainly from the 16th century, that survived the fires in the old town area.
This town has been in existence since the 16th century, during the Roman times. An odd note about this town is that it is also the home of the Lacoste Fashion brand.
One other thing I love about France is the quint merry-go-rounds, or carousels, as they call them, in the squares.
Chatillion-sur-Marne, France
And don't forget to visit the Champagne House Collet in Ay, France
---
Now it is time for me to pack for my upcoming trip to the South of France!
This is a work trip for me and here is my checklist/sponsor list for this trip:
Pacsafe 21″ Carry – on only. check √
Ebags Motherlode Backpack with all electronic/camera equipment. check √
Tickets & Passport & Money. check √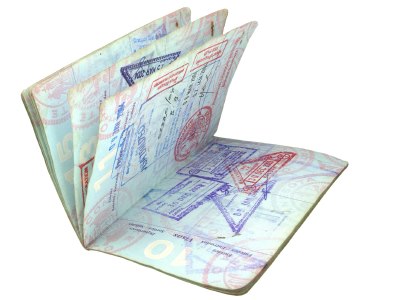 Viking River Cruise Portraits of Southern France itinerary and tickets. check √
Hotel Reservations Radisson Reward's Radisson Blu: On the Champs-Elysees in Paris, the Marseille Vieux Port, and in Nice, France. check √
Monaco Tourism Board – awaiting train tickets and packet
Xcom Global Mifi. Waiting for arrival, they usually come one day before I depart.
I am set! France, here I come!
And here is an article I wrote after I got back:
For more journeys through France:
15 Photos To Make You Pack Your Bags for Southern France
Reims, France: Explore the Champagne Houses in Reims
Tiny Bubbles in the Countryside of France, La Champagne
How to be a Queen for the Night in Paris, France
A Love Letter to Strasbourg, France