Have you been looking for a Mifi for your next international trip? I certainly was, as being internet deprived and not being able to work while on the road is a big nuisance. As a business traveler (well really an online entrepreneur) I must work while traveling and I need reliable internet. Not just the internet that you can pick up here and there at a restaurant or a hotel lobby, but good working internet where I can get 2-5 hours of work done at a time. I also need to work from multiple devices and so when I had a chance to review the MiFi Europe or MiFi for international travels from Xcom Global, I jumped at the chance.
You can imagine how happy I was to have my very own personal WiFi on my international trip to Norway Xcom Global was gracious enough to allow me to test out the international MiFi Europe (a mobile hotspot). They also sell and have available another option I could have tried calling the USB modem (which I didn't choose). Basically, these options are mobile hotspots, also known as pocket Wi-Fi or international MiFi rentals.
How does a MiFi Work?
A MiFi is typically a small gadget that connects to a local cell network in whatever country you are traveling to. It then shares its data connection over a private Wi-Fi network, letting you connect several of your other devices to the Internet at the same time. Unlike WiFi that you may connect to in a restaurant or hotel, these are secured and for your personal use.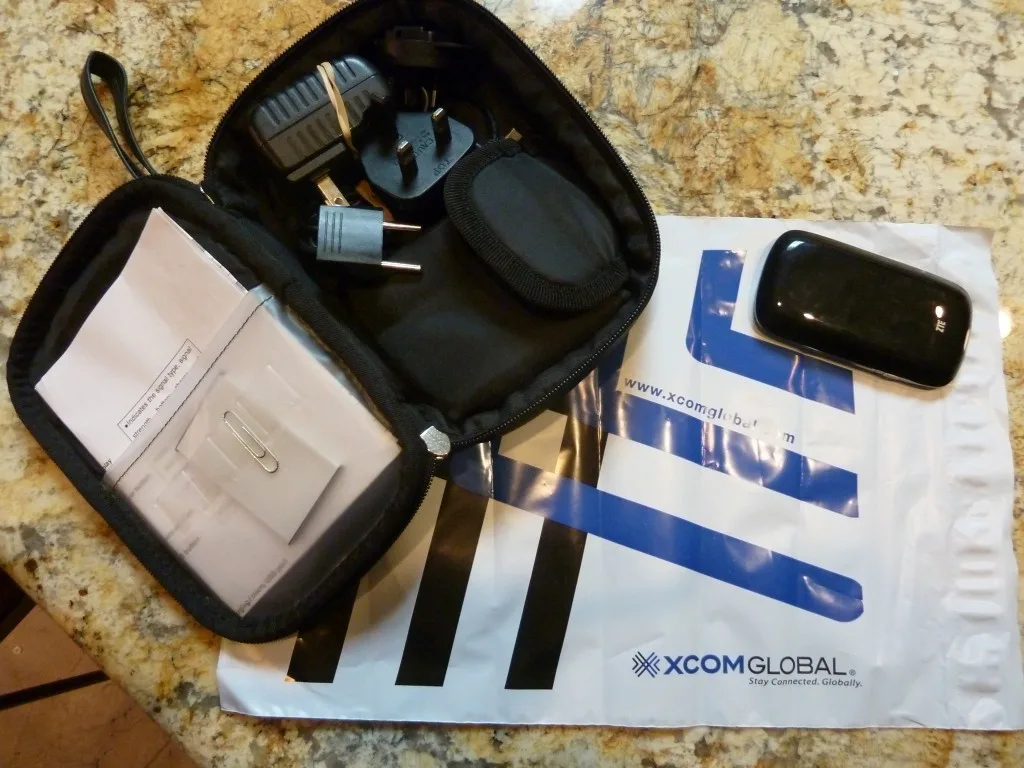 Reasons why you will want a Europe Mifi
Mainly for me, it was a convenience to be able to do my work whenever and wherever I had the time and energy to do the work, but there is a myriad of other reasons it is good to have a Mifi for international travel. Things like security (you will have a secured and private connection). Many times there is slow or unreliable internet at the hotel or place where you are staying.
Also, if you are cruising, the internet on a cruise tends to be worse than most hotel situations. Also, the protection of your personal information is important, because when you are using public wifi, you never really know if your information is private.
What you need for an international MiFi or Europe MiFi rental
In order to get a MiFi for international travel BEFORE your trip, you need to get them the following information:
Date of departure:
Date of return:
Address to ship to in US (1 day prior to departure):
Name on order:
Contact phone:
Countries Visiting:
The Delivery
I emailed the above information to Xcom Global and sure enough, one day prior to departure the MiFi for international travel arrived. It was not the Huawei brand I was expecting, but that is ok, as it worked great. There was a warning attached to the travel MiFi to NOT plug it in until I reached the country in which it was programmed for, which in this case was Stavanger, Norway. This did take me by surprise, as I was ready to plug it in and get it charged up before leaving on the trip, so keep this in mind that you will need charge time on the ground of your international trip, in my case, Europe.
Once You Arrive With Your International MiFi or Europe MiFi
Upon arrival at my apartment in Oslo, Norway, I immediately pulled the travel MiFi out of its packaging and plugged it in, as it needs 4 hours to charge locally. Once out on the town, I slipped it into my pocket, next to my cell phone, and had it turned on. Here are my thoughts throughout my time in Norway. Be aware that I had used many modes of transportation on the subway, trains, airplanes, boats, and even went through tunnels and the fjords in Norway:
Pros Of The MiFi
Readily available once I was on the ground AFTER charging, which took four hours to charge.
The Europe MiFi connected right away to my devices once I programmed the password into each device and then remembered it throughout my trip.
has the ability to connect up to 5 devices, I only used 3, but I can see where it would be beneficial to travelers in a group.
The travel MiFi is a secure network, so although there was quite a bit of wifi available throughout my travels, this one was secure.
Obviously, there were no roaming fees on my cell phone.
It allowed for two countries, with the first one $14.95 a day and the second one free and/or there is also a European data package that allows for up to 40 countries at the same rate of $14.95 per day.
The international MiFi rental was small and portable, which made it convenient.
Unlimited Wifi all over the country it is programmed for.
It was easily returnable in a prepaid envelope.
Cons Of The MiFi
I could not use the travel MiFi until I got to the country in which it was programmed. So no usage in the airport along the way, which was a bummer for me. On the return, I had to get some work done and ended up with a 24 hour Boingo charge of $8.95. (ie not usable in other countries that you transit through in the airport/train station upon your return)
Europe MiFi only has four hours of usage till it needs to get plugged in again. Tip: I didn't figure this out until day 2, and left it on the entire time on day one. Now I realize I should have just turned it on when I needed it and then saved the battery time by turning it off when I wasn't using it.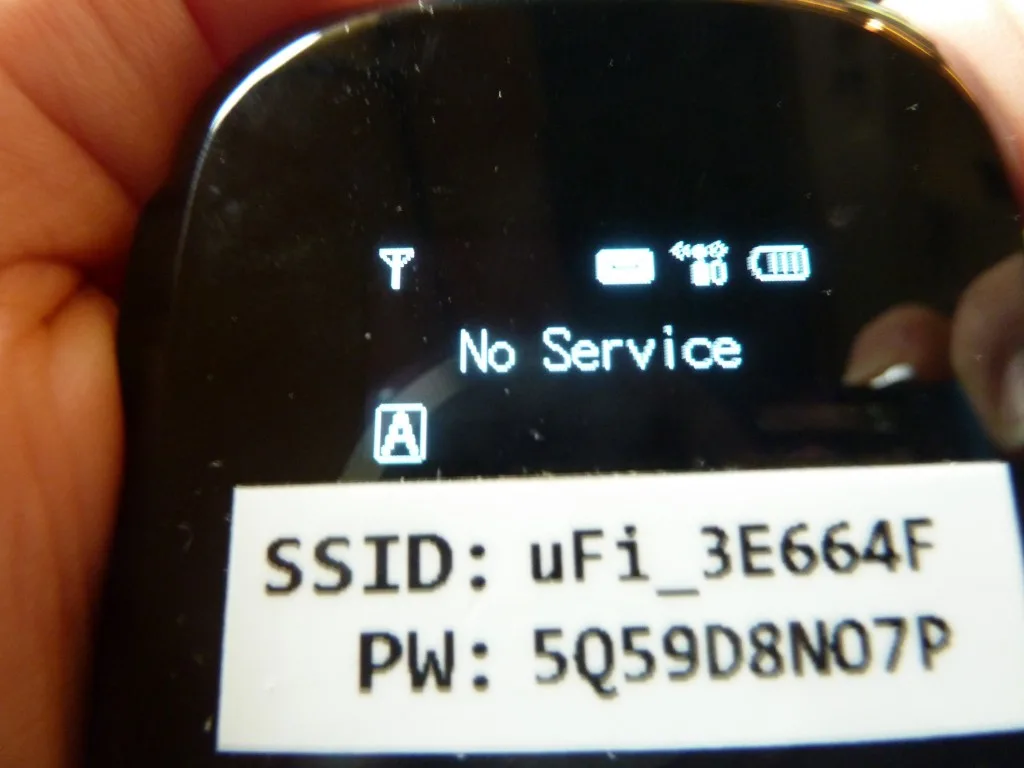 This may sound stupid, but it had a difficult passcode and it took about 5 attempts at getting the code in there before it worked (with many numbers and capital letters), but once in, it was in the memory of the devices it worked fine.
This may be a given, but it didn't work well on trains, as I would be going in and out of tunnels and so I get that it didn't work, but not realizing that in advance, I thought I could get some work done on a long 6-hour train ride: NOT! That didn't happen!
The cost is quite high at $14.95 per day.
Overall Impressions
Overall, I LOVED having an international MiFi rental with me all the time and I would recommend getting one for your next trip, especially if you need to get some work done, even though there may be areas where this is limited. I found the cost to be quite prohibited, but on the other hand, it sure is convenient. My 7-day trip to Norway would have cost $105, not sure if there are taxes, but I suspect there are, so it would probably run around $120 'all in' for a week.
What do you think? Would you ever pay for one of these devices? Have you rented an international mifi before? What company did you use?
Pinners, pin this one: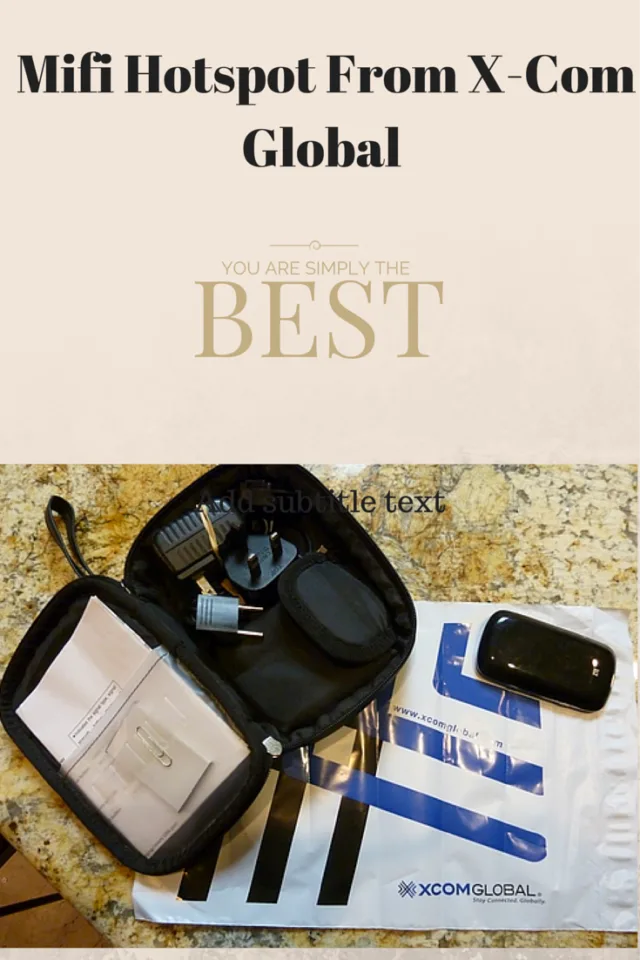 Disclosure: I was given this Europe MiFi from X-Com Global for my trip to Norway.