When you only have two days (in this case: 48 Hours in Oslo, Norway) in any major city, you need to be prepared and ready to zip off and enjoy the day, which is what happened to me recently on a side trip to Oslo, Norway. There are plenty of Norway tourist attractions to visit in Oslo, so you will need to be prepared in advance when you land. I was so excited to return to this city, as it is gorgeous and a "DO NOT MISS" city in my opinion. All of Norway is "DO NOT MISS", so hang on as I outline some Norway tourist attractions and how to spend a magical one day in Oslo or two.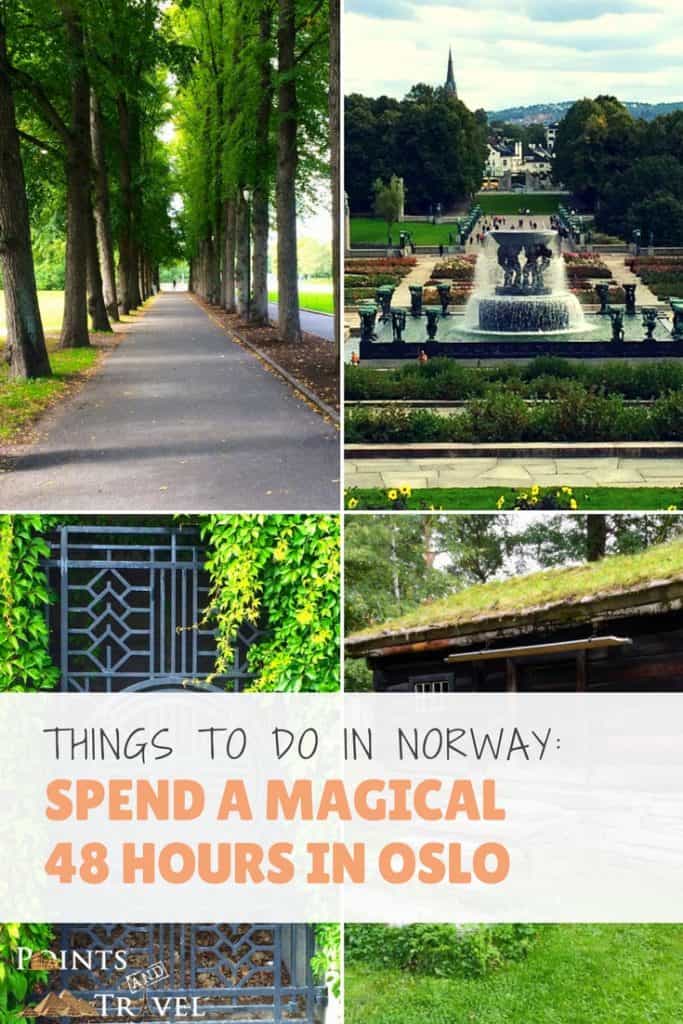 ✦ Norway Tourist Attractions ✦ Getting to Oslo
You can start your day arriving at the Oslo Gardermoen Airport and be happy to know you can practically fly (figuratively speaking) into the city center using the FlytoGet Airport Express train that runs every 10 minutes and only takes you 22 minutes to get there! It is the best invention for zipping into a city I have ever seen. You can buy your train ticket at the kiosk, but if you are having trouble because you don't have a chip credit card or don't speak the language, no worries, as there are two information booths right beside the kiosks and the staff typically speak English and are very helpful.
Once you arrive at the main train station, you will find plenty of things to do in Norway. So let's get started.
✦ Norway Tourist Attractions ✦ Drop Your Bag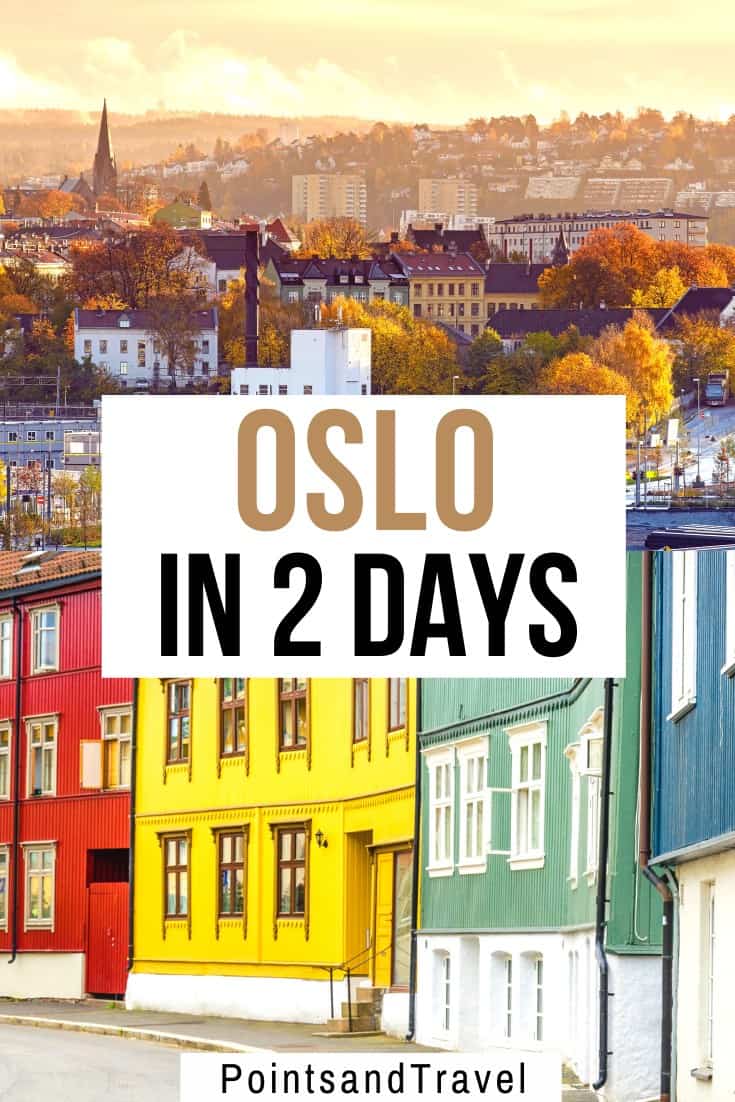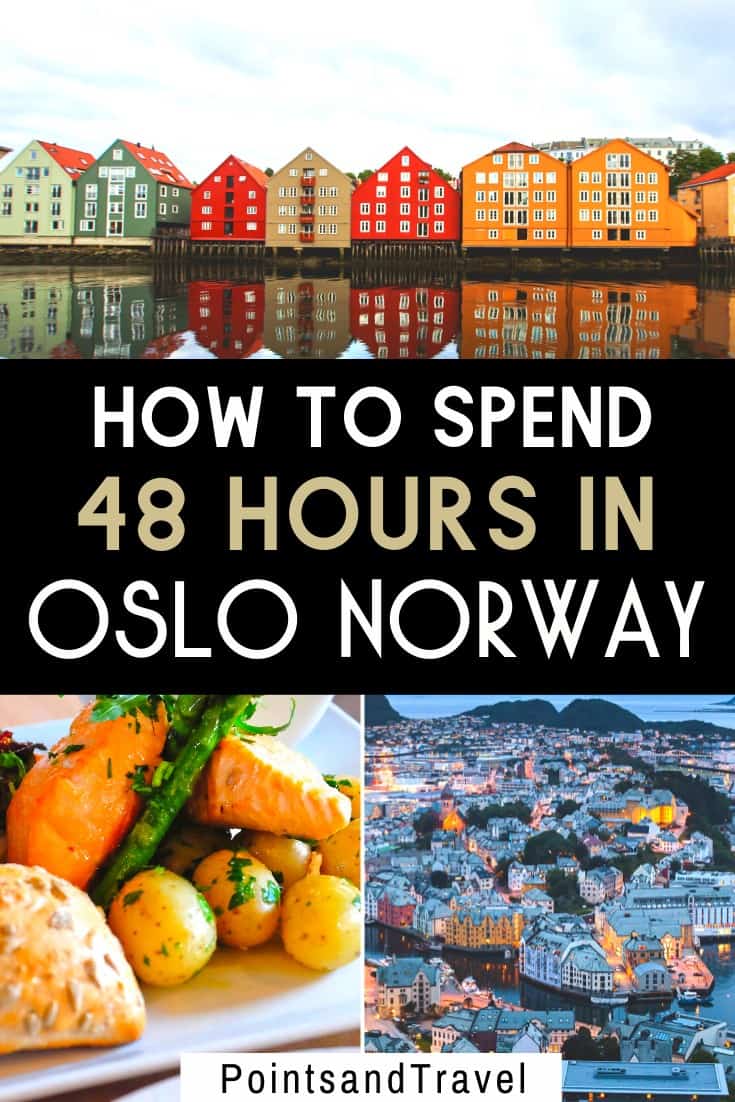 Convenient Places to stay
You will need to have directions to your hotel in the city center. For this trip, I chose to stay at the Radisson Blu, which for some odd reason is actually located right outside the train station and easily accessible going out the South/Byporten Shopping on the North exit. I happened to arrive at 9:30 am (bright and early) and got lucky in that my room was ready on the 26th floor and it could not have been more comfortable or picture-perfect. I do recommend it for easy access, lots of rooms (which makes for a more possible that your room will be ready if you have an early AM arrival like I did), and for being centrally located.
In the past, I have also stayed at the THON hotels in Oslo. which was an easy walk right outside of the main exit of the train station. I specifically stayed at the Thon Hotel Astoria. It is one of Oslo's most centrally located hotels, situated close to the main street Karl Johan and the Oslo Central Station. It is only a short distance to Oslo's shopping districts, tourist attractions, restaurants, bars, and bustling city life. It is less luxurious than the Radisson Blu, and more on the value side of hotels, but perfect nonetheless depending on your price point. I would stay here again as well.
---
Once you get situated and drop off your luggage, you will be ready to see the sights that make Oslo such a magical place.
---
✦ Norway Tourist Attractions ✦ The Viking Ship Museum
One thing I couldn't wait to do was visit the Viking Ship Museum, which is one thing I do every time I visit Oslo. This place is wonderful and a MUST SEE for any visit to Oslo. It is my favorite tourist attraction. You will want to spend time wandering around and learning the history of these Nordic vessels and its' famous lady ship captains. I have created a complete guide to this amazing place and you can read it here.
✦ Norway Tourist Attractions ✦ Vigeland Sculpture Park
The Vigeland Sculpture Park: Enjoy the afternoon walking the full length of Vigeland's famous sculptures, as they resemble happy Nordic life.
The Vigeland Sculpture Park: The park is the world's largest sculpture park made by a single artist. It is as interesting as it is huge (80 acres)! The artist is Gustav Vigeland. It represents his life work from 1907-1942 of 212 sculptures. They are whimsical and magical all at the same time and you will enjoy seeing the faces of each of the statues. You can make your way down to the end of the garden to see his masterpiece water fountain. Then up the stairs to visit the largest sculpture piece, the Monolith Plateau, which is made up of 46 human figures stacked on top of each other and carved from a single piece of granite!
✦ Norway Tourist Attractions ✦ The Norsk Folk Museum
This is A MUST for any visit to Oslo and I have to confess that I missed it the first time around. It was absolutely my favorite thing on my itinerary on my second trip to Oslo. This is where I finally got to visit my first Stave Church and I was thrilled. Not only does it house the Stave Church, but it also allows Nordic history to come alive as the world's first open-air museum. Here is where they have more than 150 buildings that have been relocated from throughout Norway that represent housing from the 1500s to the present.
---
*TRAVEL TIP*: The Viking History Museum and the Norsk Folk Museum are very close together, so do these on the same day.
---
---
Want to go on a major adventure from Oslo? Check out this video for a trip to
Svalbard, Norway, near the North Pole!
---
✦ Norway Tourist Attractions ✦ Oslo Opera House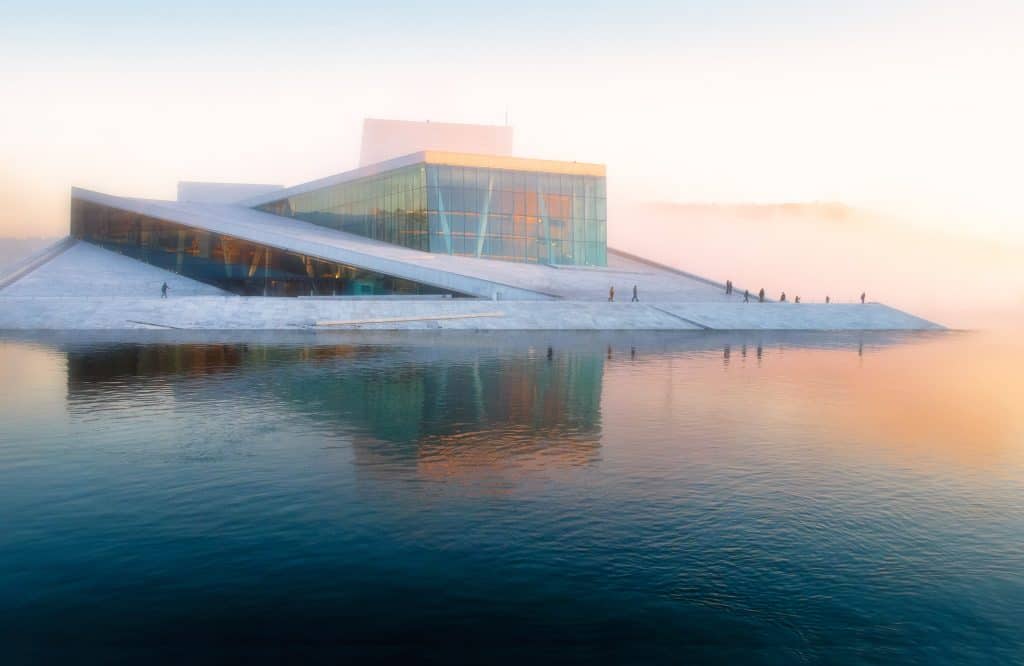 This is a structure that was made for walking on! The Oslo Opera House can be seen in the neighborhood of Bjørvika in central Oslo, at the head of the Oslofjord. It was built from 2003- 2007. It is the home to the Norwegian National Opera and Ballet. The building is truly a piece of modern art and you will be mesmerized by its straight lines and how it appears to sink into the water.
✦ Norway Tourist Attractions ✦ The Vigeland Mausoleum
The Vigeland Mausoleum: Not to have his brother show him up, Gustav Vigeland's brother created a very interesting mausoleum a bit outside the city center. Although this will be a bit too difficult to manage in your 48 hours if you don't have a car, so leave it for your last visit, as it is one of Oslo's best-kept secrets and one I found that is incredible. The mausoleum's main attraction is its dark, barrel-vaulted room, completely covered with fresco paintings.
There are so many more things to do in Oslo, but there are just a few that I truly enjoyed and cannot recommend enough for you to go see this amazing city.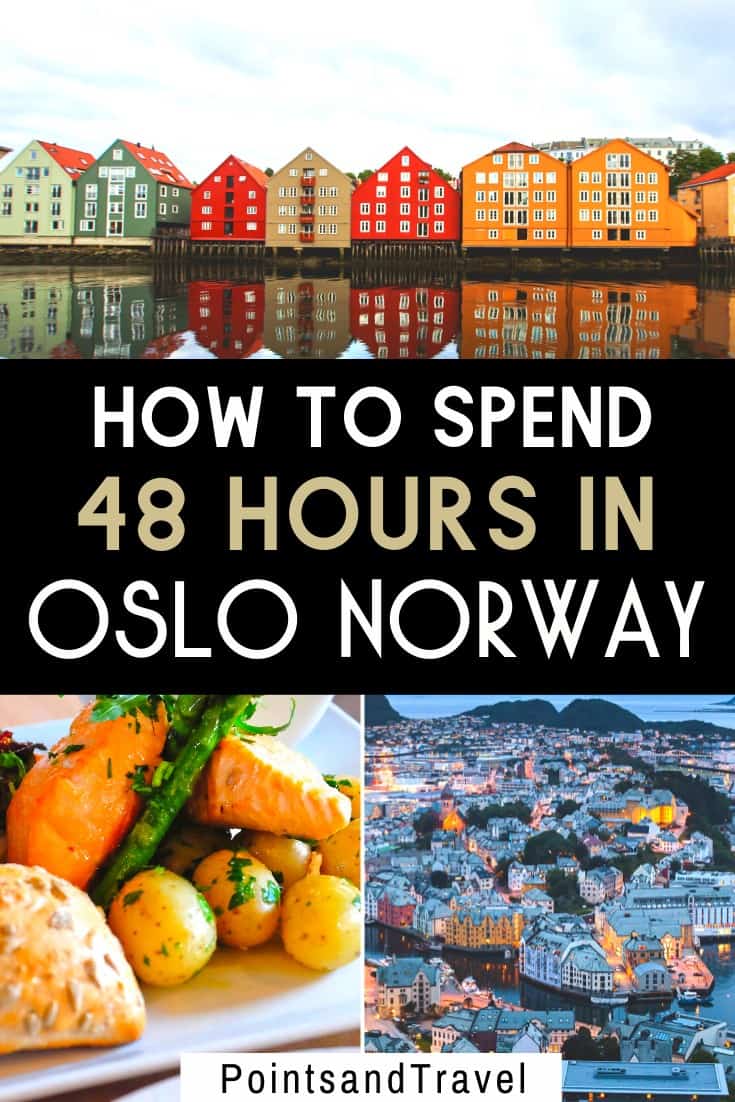 If you enjoyed reading this article about Norway, then here are a few more articles for
Recommended Reading:
Things to do in Stavanger, Norway
How I climbed Preikestolen (Pulpit Rock)
The Clarion Collection In Bergen, Norway: Elegance Refined
Edvard Munch: What Makes You Scream?
Experience Norway's Northern Lights
16 Things to do during a Norway Winter
Disclosure: My trip to Norway was courtesy of Visit Norway USA, however, the opinions expressed here are all my own. You can contact them here: www.visitoslo.com or www.visitnorway.com. This article contains affiliate links.