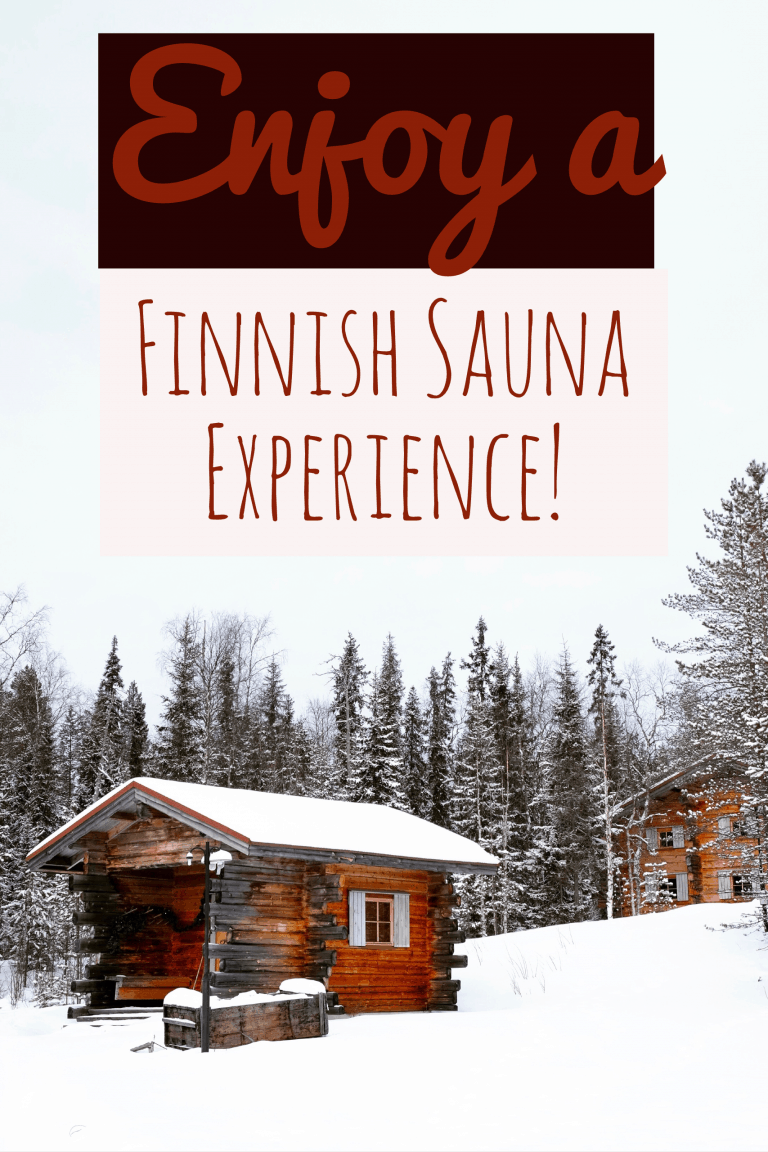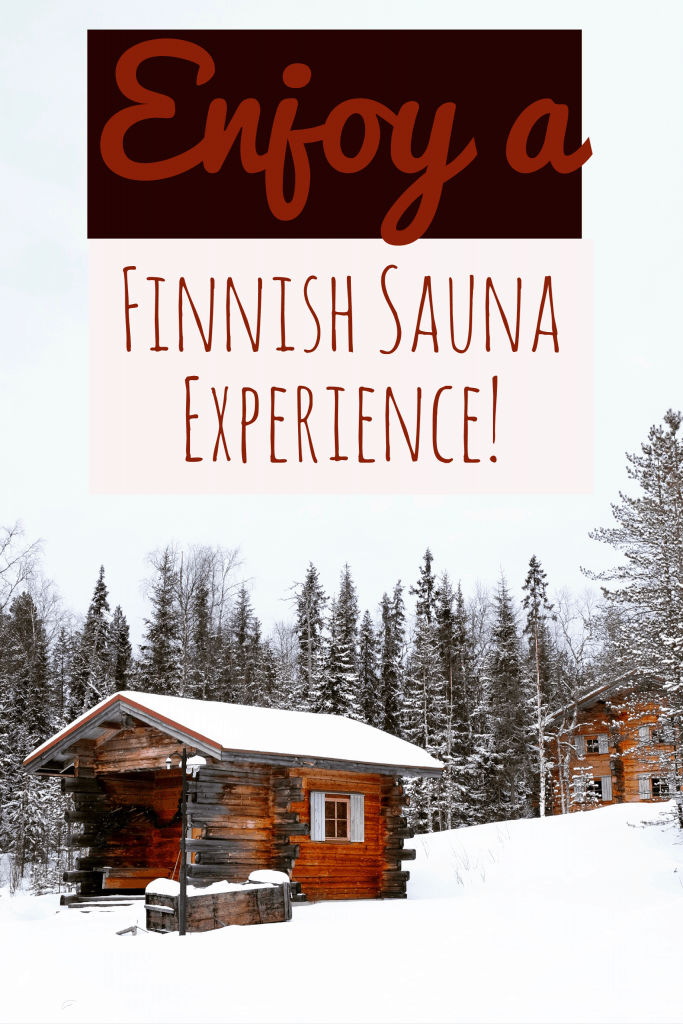 Sometimes in life, as in travels, we really don't know what to expect when encountering other cultures, countries, and continents. Some things come as a pleasant surprise, and other things, not so much. You can imagine my bible-belt cultural shock when I found out about how Finn's love their saunas. In fact, the sauna is a huge part of Finnish culture.
On average, a Finn will actually have a sauna inside their home. They use it as a way to relax with friends and family, as a way of socializing and they see it as a necessity for everyone instead of luxury like we do here in the USA. After several visits to Finland and other Scandinavian countries, I have to come to see it and experience it quite differently than I did when I wrote this piece about my cultural shock of the sauna Finlandese! Read on for a funny take on my first Finnish Sauna!
A Sauna Finlandese Experience in Helsinki!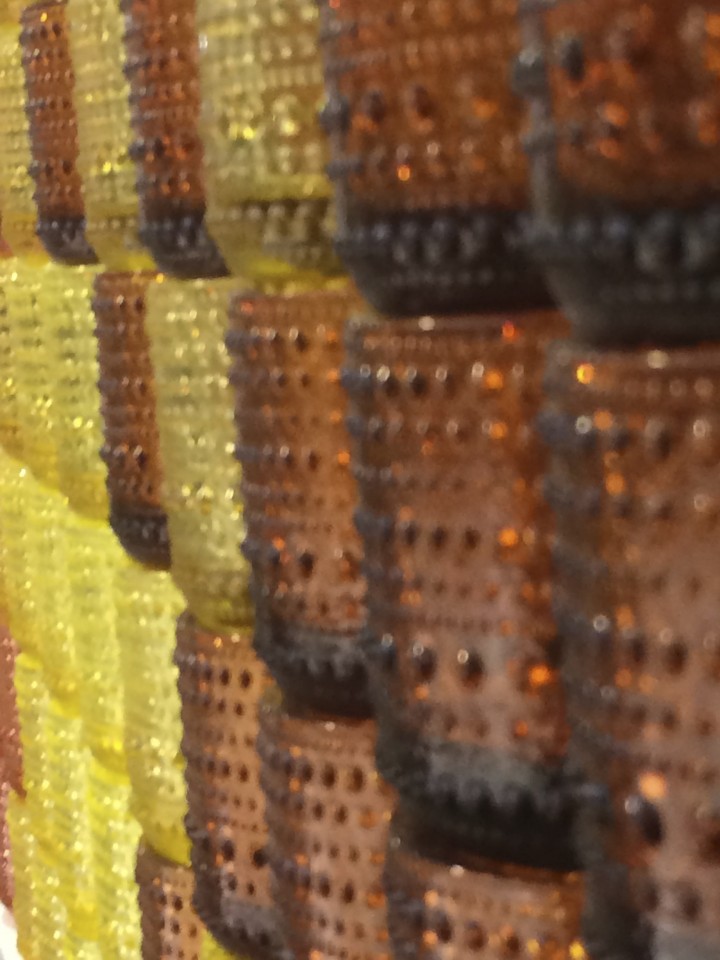 Sauna Finlandese
---
"Stepping out of the Finnish sauna, our steaming bodies walked toward a hole in the ice to plunge into the Baltic Sea. A few minutes later we emerge, screaming and shivering, enjoying a typical Finnish experience!"
---
Now to the beginning of the story!
Prior to leaving for Finland, I heard something about a "sauna experience" for my upcoming trip entitled "Sauna Finlandese"!
---
"Hey, no big deal," I thought to myself, " I have been on many trips that are wellness-based and I have done everything from Thai massages in Thailand to fish pedicures in Malaysia."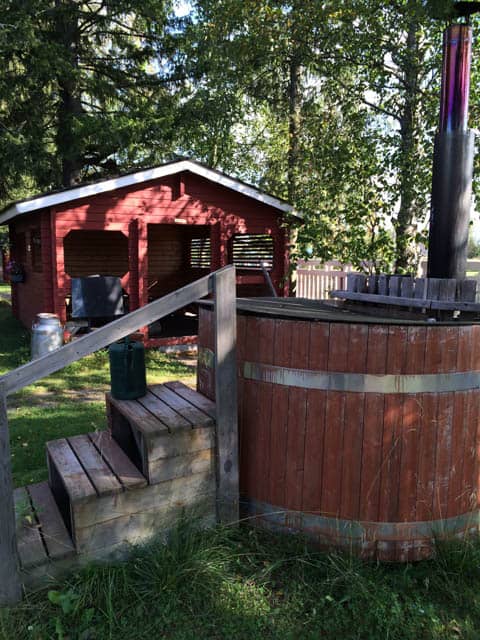 Sauna Finlandese – Deeply Ingrained in the culture
I had no idea how deeply ingrained into Finnish society this idea of a sauna was. I honestly had no concept for it, except for a brief introduction in Malaysia. At first, it was subtle drops of words during conversations with others about my upcoming trip and then I saw it mentioned a few times on the itinerary, but finally, when I was on my trip to Helsinki, Finland, I noticed my group itinerary had a time frame built into our schedule called: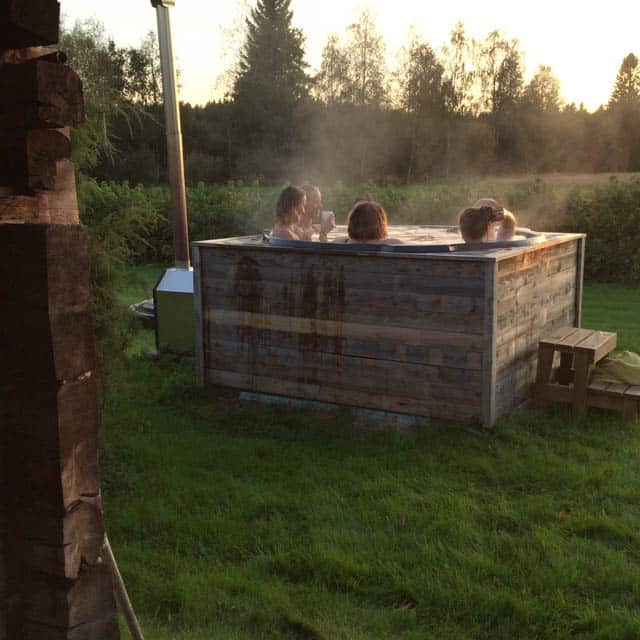 "Sauna Finlandese – An Unforgettable Sauna Evening"
"Hmmmm, ok, really?" I thought.
Sauna Finlandese
What the itinerary meant was that the hosts were going to talk about the sauna BEFORE we had a sauna!?
---
"How unforgettable could a sauna be?" I thought. "And why were they making such a big deal about it?" I was wondering.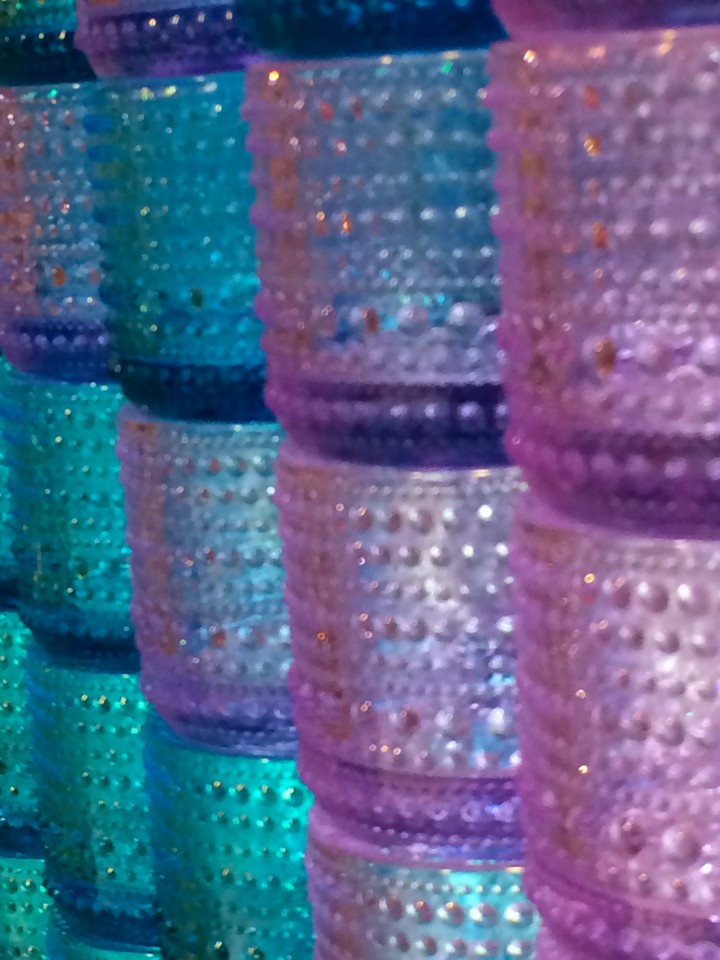 ---
The itinerary read something like this:
"Introduction to the Finnish Sauna Culture"
"Ok, now there is a 'culture' around the sauna?" my mind wondered.
"Hosted by the Finnish Sauna Society and Iittala the Finnish Design brand"
"Welcome to enjoy the special atmosphere and unique possibility to test the original Finnish Sauna. This evening is a great occasion to meet up with your blogger friends and the key players of the Finnish travel industry in cozy surroundings, even if you don't want to try the sauna. Remember to bring your bathing suit."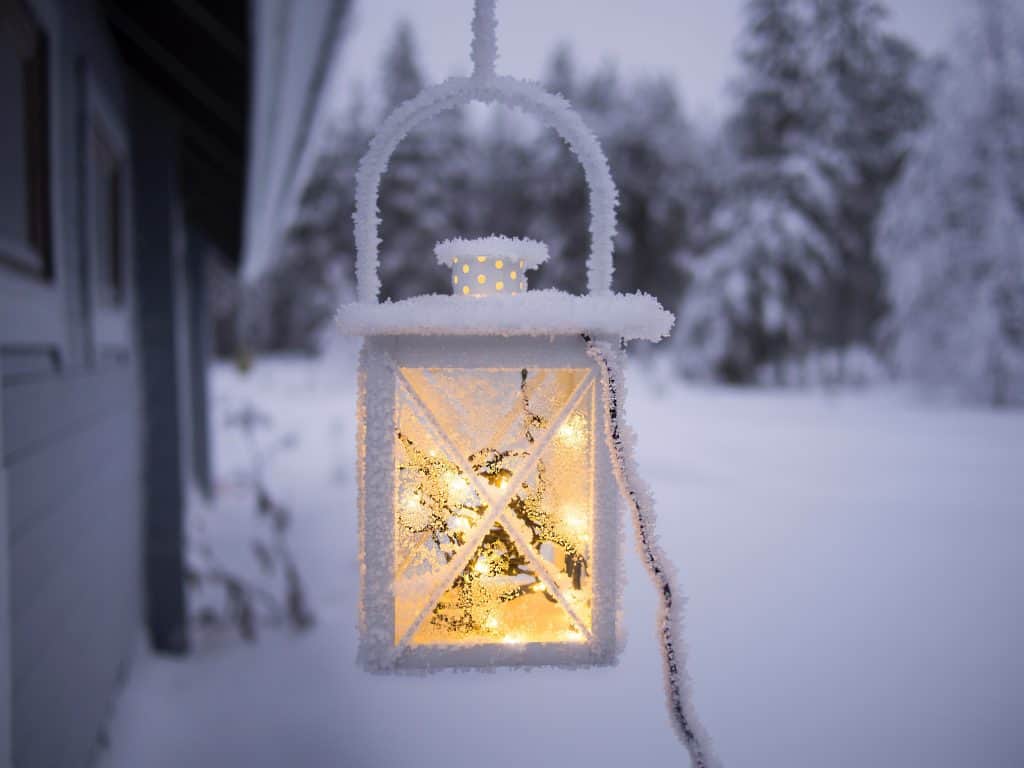 ---
"Ok, so what exactly is the Finnish Sauna Society?"
---
According to Wikipedia, and I am paraphrasing:
"It is founded in 1937 to foster the heritage of the national bath. It has around 4200 members. The function of the society is to preserve the traditional native sauna culture and spread information about it. They correct any wrong impressions about the sauna and emphasize the meaning of the sauna bath for a healthy lifestyle. To achieve this goal, they publish information about various forms of a sauna, organize seminars, and support and initiate scientific research. and maintain a traditional sauna for its members."
---
"Ok, again, I am flabbergasted by all this information about a sauna. Isn't it just one of those wooden hot rooms, like a steam room, where you go to sweat? Who are these people?"
---
Finnish Sauna Society
The Finnish Sauna Society maintains a sauna establishment in Helsinki in natural surroundings away from the urban area, yet close to downtown.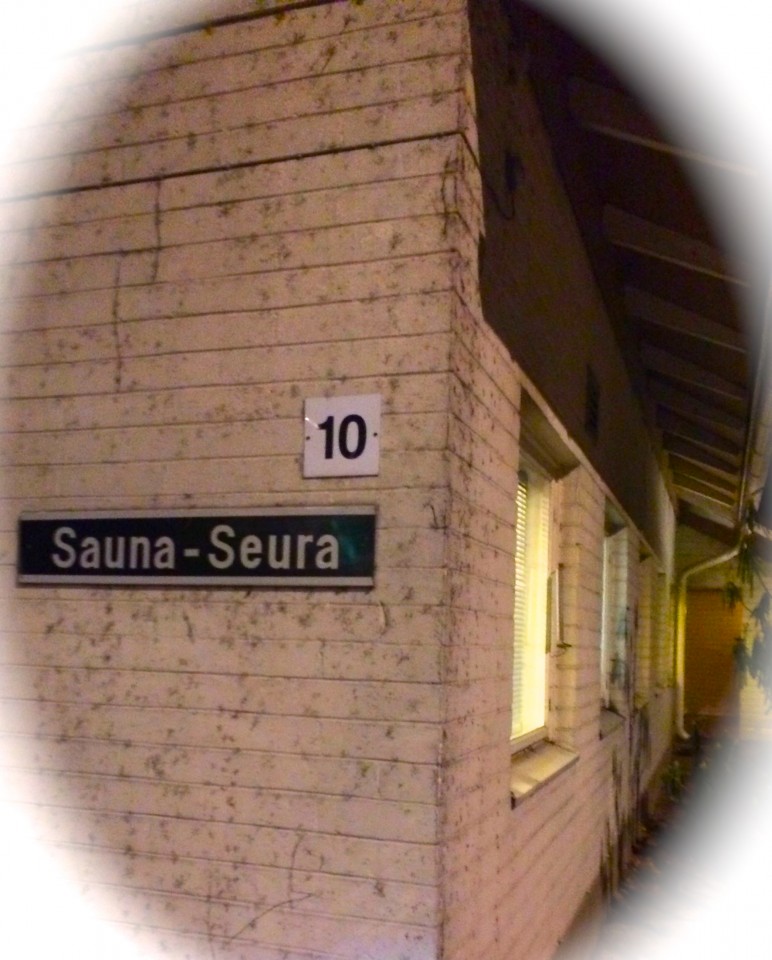 The facilities include
Five genuine saunas heated with firewood: three savusaunas ( "smoke saunas") and two of the later type saunas with chimneys to let out the smoke during heating
cafeteria and lounge
outside porch
possibility to swim in the sea (also in winter)
services of a washing lady, masseur, and for ladies also a hairdresser
sauna library
office and conference rooms
The sauna house is open to members and their guests five days a week. They follow the Finnish tradition of having separate sauna days for men and women.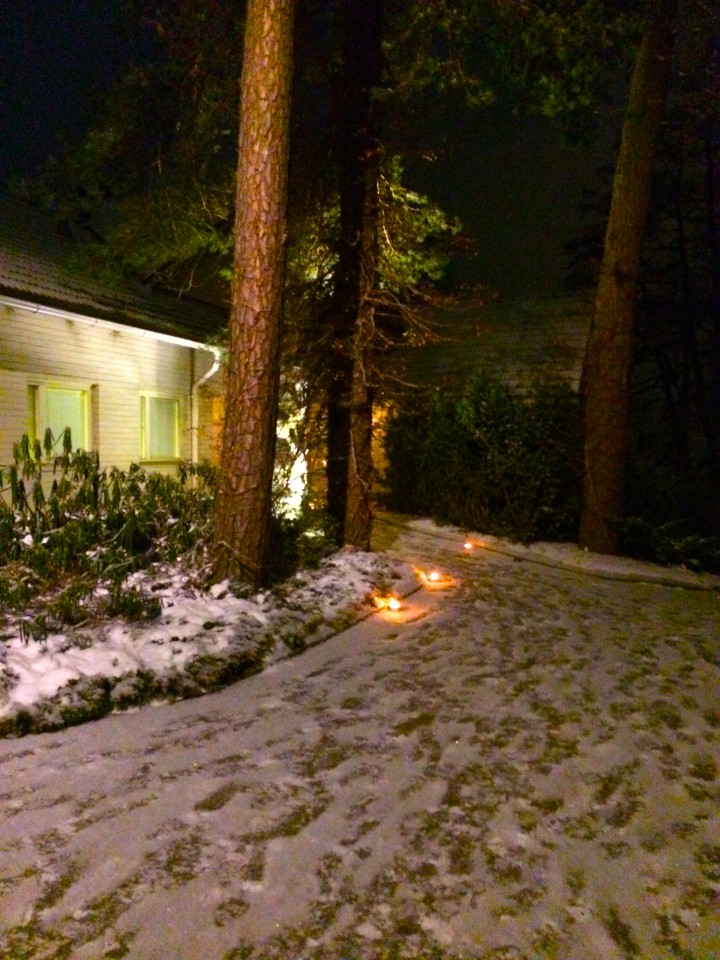 So apparently, this is a part of their culture and almost everyone has a sauna in their house and use it every day in the wintertime, from what I understand. The special sauna that we went to had a plunge pool under the snow/ice (-15 C) in the frozen sea (0 C).
---
Did you read that last part? Plunge into the frozen sea, underneath the ice?
---
"Stepping out of the sauna, our steaming bodies walked toward a hole in the ice to plunge into the Baltic Sea. A few minutes later we emerge, screaming and shivering, enjoying a typical Finnish experience!"
---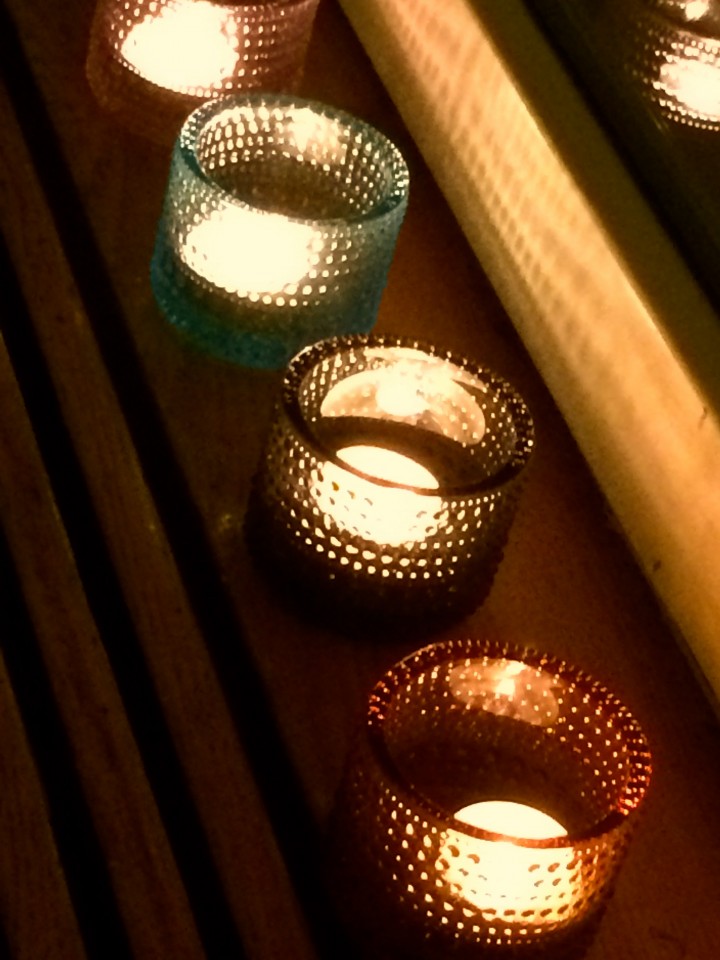 Sauna Finlandese
The Finlandese sauna is such an integral part of the Finnish culture. In America, we tend to view it with an association for health clubs and hotels, used after a workout, but for the Finns, it is a part of their everyday life. There are 5 million Finnish people and 2 million saunas in Finland – which is well over one per household and on average, 99% of the Finnish have had a sauna last week!
---
"Guess what? I loved it!"
---
Sauna Finlandese
It really was one of those fun evenings handing out ina Finlandia sauna. Generally, there is a sauna day for the men and a sauna day for the women, but for our group, since we only had one day and the designers of the trip wanted to make sure we were all able to experience a Finlandese sauna, the society made an exception and hosted us all together at Sauna Seura. However, we were instructed to wear our bathing suits, but generally, the Finnish go naked.
Introduction to the Finnish Sauna Culture
Here's how the evening started:
First, they had us change into our bathing suits and robes. Then we went upstairs to the fire to have a relaxing drink, before making our way to the saunas. As mentioned before, there were 5 different types of saunas each ranging in different types of heat and smoke. After a good 25 minutes in the sauna, it was time to go to the sea, where a hole had been made in the ice. This was a place where people either dove in or walked in going down the ladder. I could barely get my feet in without that burning cold sensation! Rinse and repeat. Then it was back to the sauna for another round of sweat and then freeze!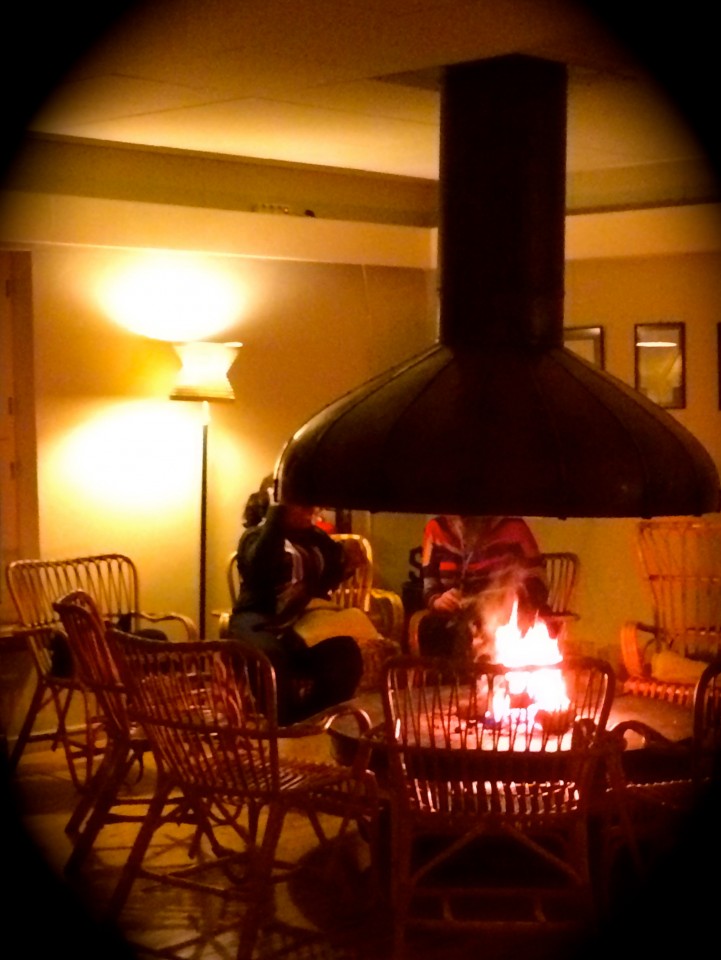 After several rounds of this, we started to make our way up to the warm and cozy room upstairs with Adirondack and wicker chairs that sat around a glowing fire pit stove. There was a soft gentle, white light of the infamous Finnish Iittala candles everywhere. We ate, we drank, and we roasted sausages on the fire.
We chatted, we talked business, we laughed and overall we had a great experience. I can see how, since the weather is so cold in Finland, that this is so much a part of the culture. I feel lucky that I was able to experience this, as I live in the desert of Arizona, USA and truly am not familiar with this subculture of sauna and bitter cold.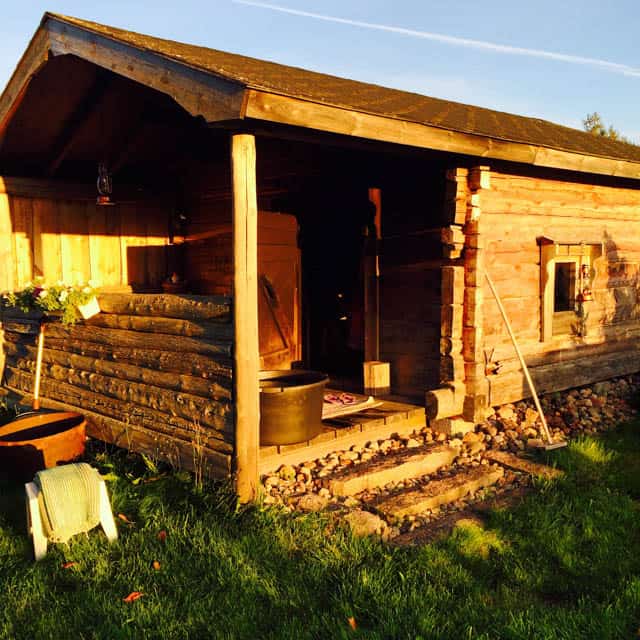 Disclosure: My trip to Finland was in conjunction with the #nbeFinland (Nordic Blogger Experience), as I was an official international blogger for this group. It was sponsored by VisitFinland and VisitHelsinki. I was a guest of Sauna Seura in Helsinki and also a guest of the ceramic and glass company in Finland known as Iittala whose glass candle holders are featured in this post. This in no way interferes with the fact that I had a great time in the sauna Finlandese nor the fact that I enjoyed the glowing candles!