Chico Hot Springs, a quintessential Montana resort sits in Paradise Valley, midway between the historic railroad town of Livingston, Montana and Yellowstone National Park. Chico is flanked by the Absaroka Mountains to the south and the almighty Yellowstone River to the north which is the longest free-flowing river in the lower 48 states. Not too far from Pray, Montana, the ambiance of Chico is a come-as-you-are, kick off your boots and "get comfy" vibe. Flip flops or designer boots, well-worn Carhartts or sequined jeans – it's your choice, and more importantly, no one cares.
Chico Hot Springs is a much-loved hangout for families, ranchers, cowboys, and celebrities who appreciate tantalizing food or are just looking for a place to soak under the stars. Wifi is available in the lobby but somewhat sketchy around the rest of the property, which is a plus. For if you find your way to Chico, there is little point in spending precious moments connected to your phone, email or texts. Best to unplug from the clutter of life and re-center yourself with a soak in the steamy hot springs, a hike to acquaint yourself with Mother Nature, and indulging in farm-to-table fare fit for a king.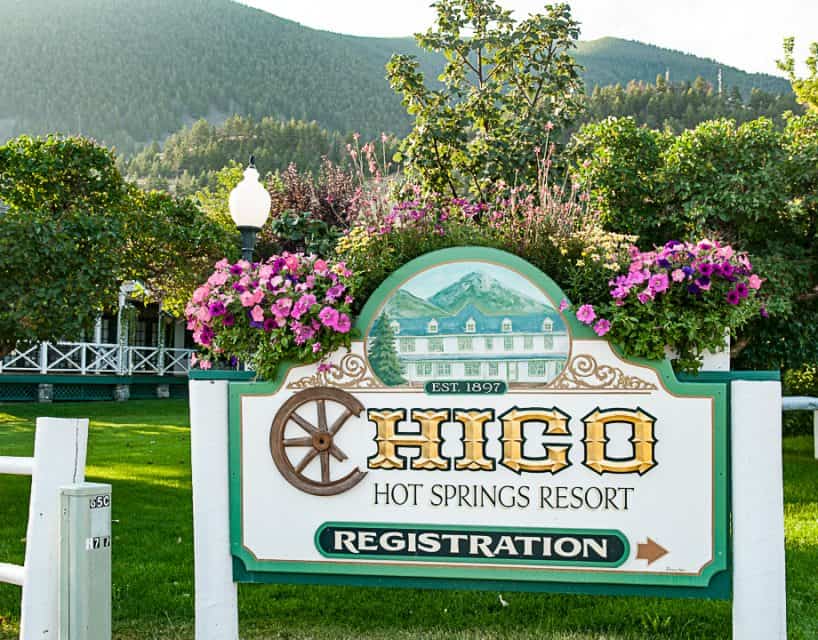 ---
---
Chico Hot Springs has a way of seducing its visitors. One exceptional, one soothing soak, one river rock massage, one overnight is never enough.
---

Chico Hot Springs – History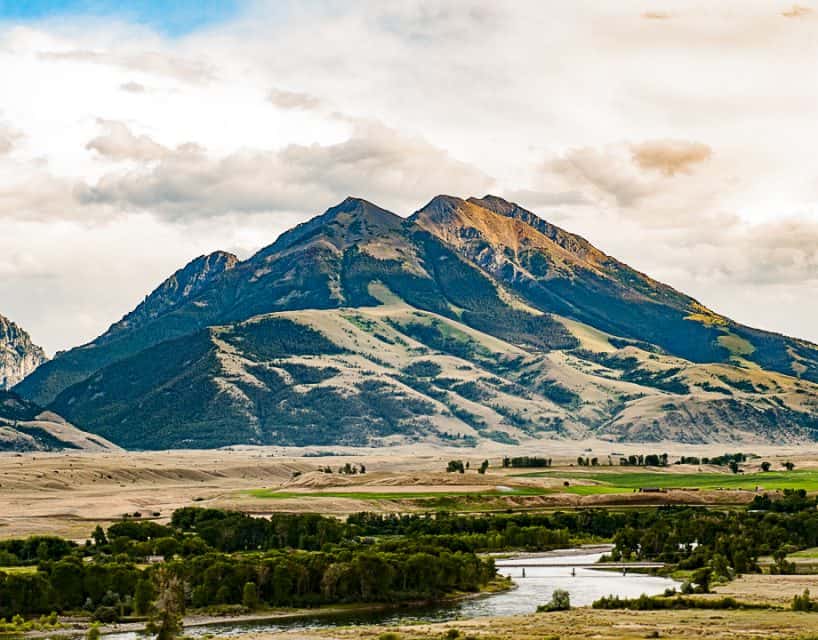 The resort got its start back in the late 1890s with two wooden tubs filled with the hot mineral water that came out of the earth. In 1900, owners Bill and Percie Knowles opened the main lodge in a clapboard building with 20 guest rooms.
Percie's dream of turning Chico into a health spa would morph into an addition of a 20-room hospital wing in 1916, attended by Dr. George A. Townsend. Hard times would eventually, and with lots of hard work and determination, restore and enhance Chico Hot Springs to become one of Montana's most cherished properties today.
In 2015, Chico was sold to long-time manager and trusted friend Colin Davis and his wife, Seabring. Colin's take on the resort is effervescent.
---
---
"Chico has a magic spell that works on both employees and guests. I think most of our crew feel like they are co-owners as do our guests and in fact, Chico Hot Springs does in part belong to everyone in one way or another. My wife and I have one goal for Chico, and that is to stay close to our past and roots, to make Chico more Chico."
---
---
Chico Hot Springs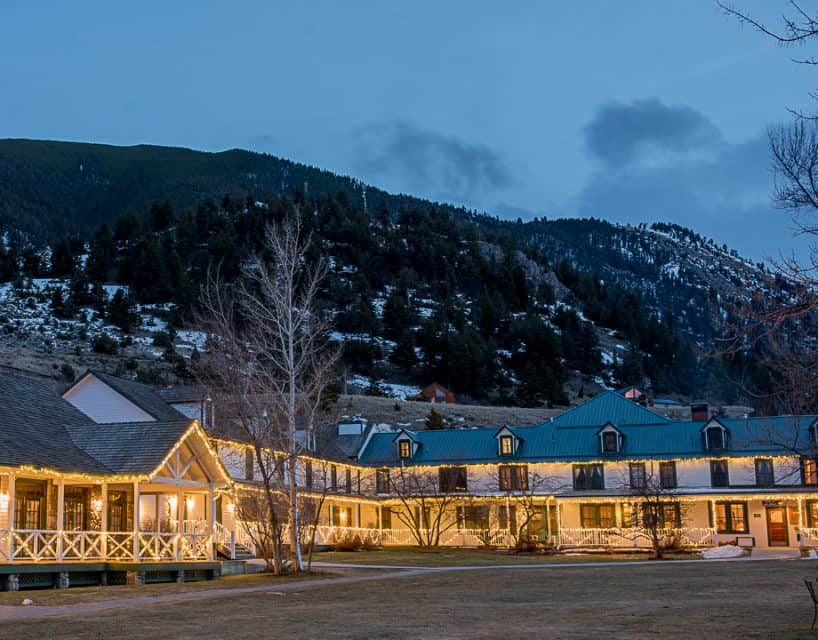 More than just a family-friendly resort, Chico Hot Springs has evolved into being a venue for weddings and corporate retreats, a honeymooner's delight, a premier destination for fly fishermen, and even spa-seekers. It is an obvious choice for anyone in the market for exceptional cuisine as well. A convention center was added in 1998.
The Field of Dreams was created for couples to get married in the shadow of Emigrant Peak. For private, intimate settings for small groups to gather, the Wine Cellar (in a historic stone building) is available. Fully-furnished homes designed to accommodate family gatherings are also on the docket. Baseically, they have it all! Even Chico's gift shop offers an abundance of Montana-made products, along with a full-service espresso bar!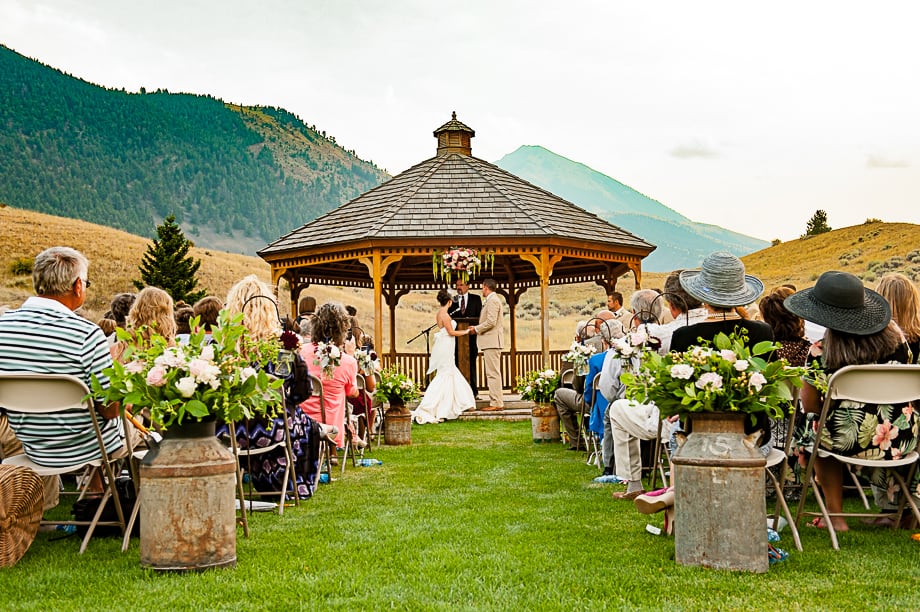 ---
---
"On Jan 16, 1865, John S. Hackney, a miner, wrote, "I went out to the hot springs and washed my dirty 'duds.' [5] – This was the first recorded writing about the Hot Springs." Wikipedia
---
Chico Hot Springs – Hot Springs Hot Tub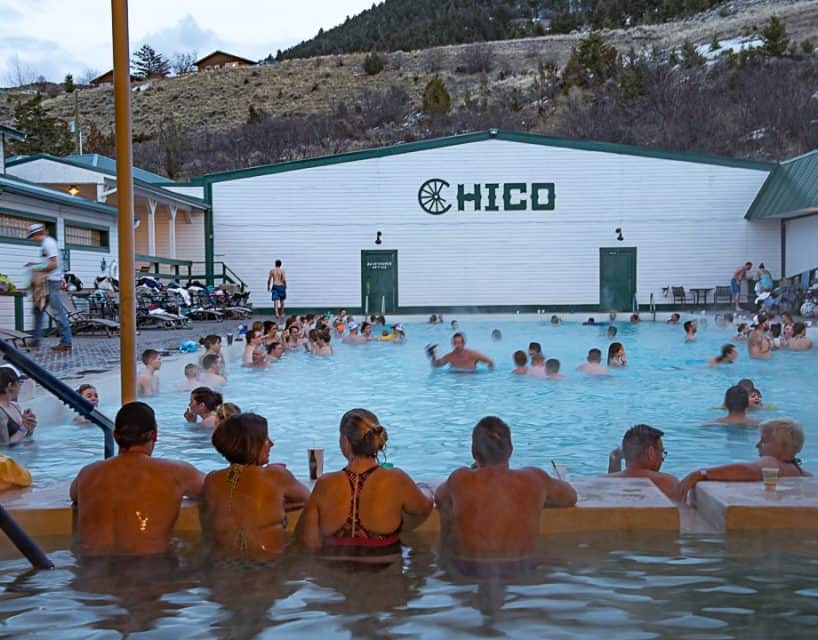 The hot springs hot tub at Chico's flows into two open-air mineral pools. While temperatures of the pools fluctuate slightly due to natural elements and occurrences, the large pool averages 96 degrees Fahrenheit and the small pool averages 103 degrees Fahrenheit. Beyond a dip in the pools, there is no shortage of options for making the most of Big Sky Country. Dogsledding, sleigh rides and cross-country skiing can energize the spirit in Winter.
Chico Hot Springs – Activities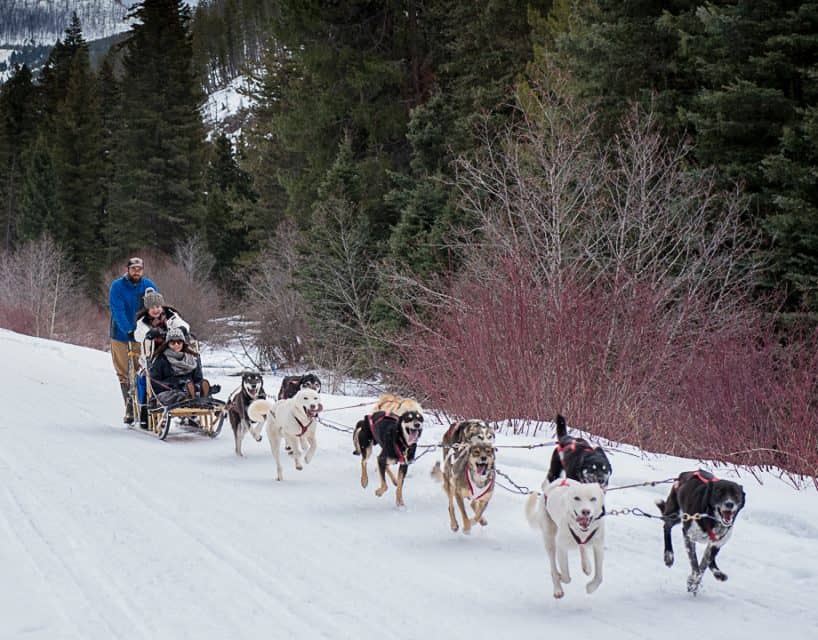 The warm season invites hiking, mountain biking, horseback adventures, whitewater thrills in Yankee Jim Canyon, floating, and fly fishing. You can be exploring Yellowstone National Park within a 40-minute drive. Yellowstone, our nation's first national park, is home to 67 species of mammals.
Chico Hot Springs – Casual Eating
The Poolside Grill, with a casual menu of burgers and sandwiches, is just the ticket for hungry kids taking a break from the pool. And then there is the Saloon. The party gets started on Friday and Saturday nights with live music and plenty of local brews on tap. It can get loud and crowded as the locals let their hair down. Wiggle your way in through a sea of cowboy hats and baseball caps and no doubt you'll get caught up in that unpretentious Montana spirit.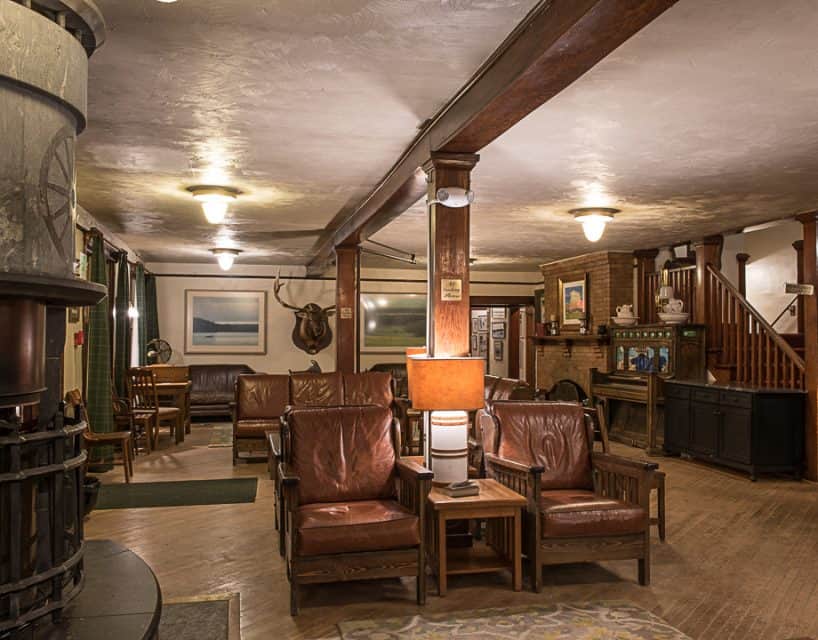 Chico Hot Springs – Finer Dining
Chico's dining room has earned a stellar reputation among locals and celebrities alike. Personally, I would drive three hours from my home just to indulge in the BBQ bison short rib ravioli appetizer. The menu description reads "Three generous ravioli filled with slowly braised bison short ribs, wrapped in homemade pasta made from locally sourced Wheat Montana flour and paradise valley eggs. Finished with a sweet corn cream sauce and chili oil."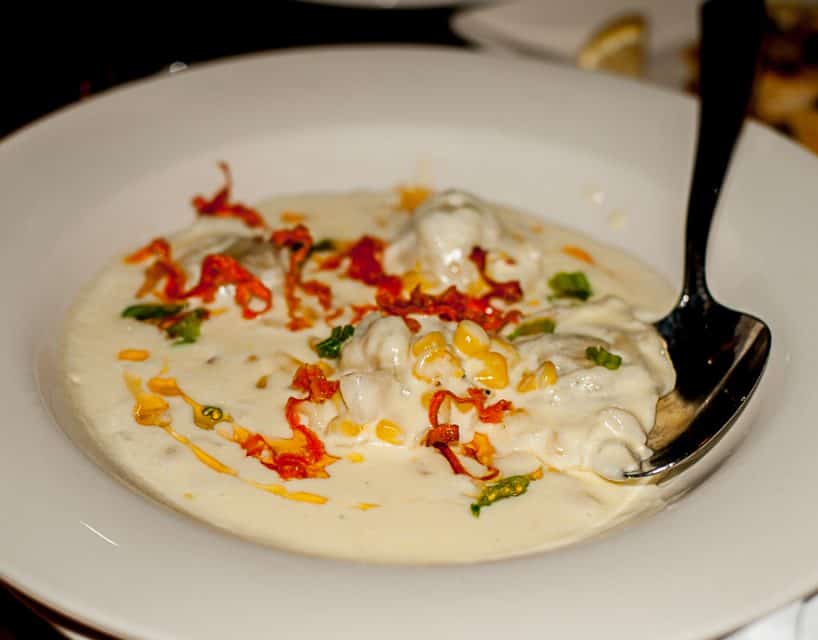 My mouth is watering as I write this. A geothermal heated greenhouse and summer gardens supply the bulk of Chico's vegetables and herbs. Locally raised trout and beef from Paradise Valley are carefully prepared and artfully served. Their signature dessert, Flaming Orange is finished tableside to the attention of everyone around as the flames shoot up.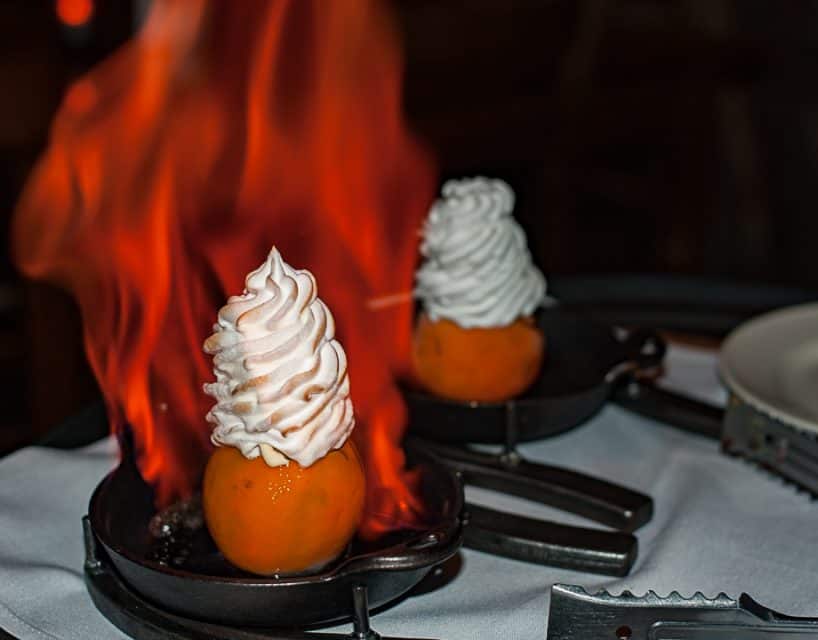 Owner Colin Davis says that most of the classics on the menu, such as the Beef Wellington, filet, pork chop, prime, and duck are the foundation of Chico's dining room.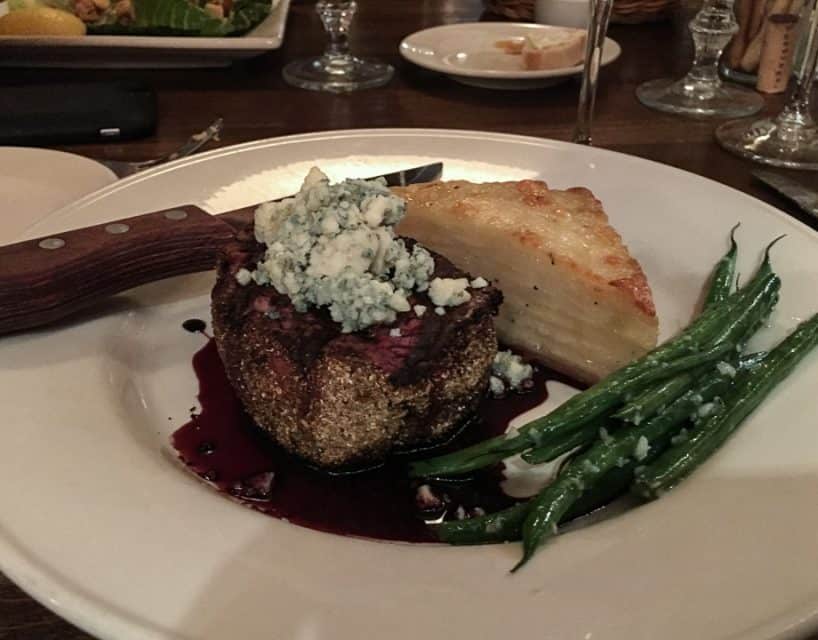 Guests and locals demand they stand the test of time. Davis is quick to point out that Executive Chef Dave Wells is incredibly innovative and is focused on finding quality in every ingredient he uses, from artisanal grains to the freshest seafood possible.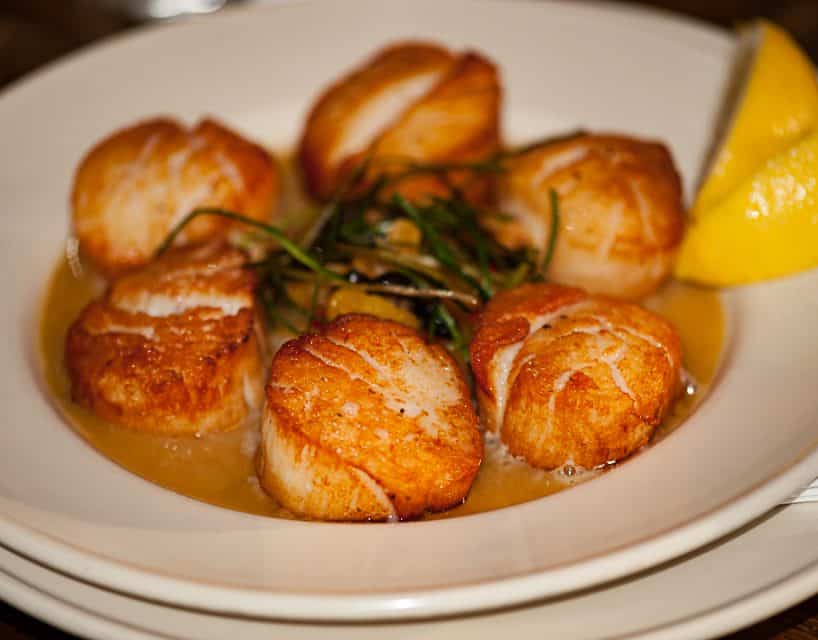 Chico Hot Springs – Celebrities
It wouldn't be uncommon to see John Meyer, Dennis Quaid, Peter Fonda, Harrison Ford, Meg Ryan, Jeff Bridges, Tom Brokaw, or Michael Keaton in for an evening meal. Here in Montana, we don't make a big deal out of seeing celebrities, which might be the very reason they feel comfortable stopping in for dinner at Chico.
Percie Knowles is six feet under by now but has never left Chico. Dubbed "Lady in White", her ghostly shadow has been seen many times roaming around the main lodge. No doubt Percie and Bill had figured out over a century ago that a hot pool, a place to bed down, and a good meal were the tickets to lure in visitors. I'm pretty sure Percie would be pleased with what Chico Hot Springs has evolved into today.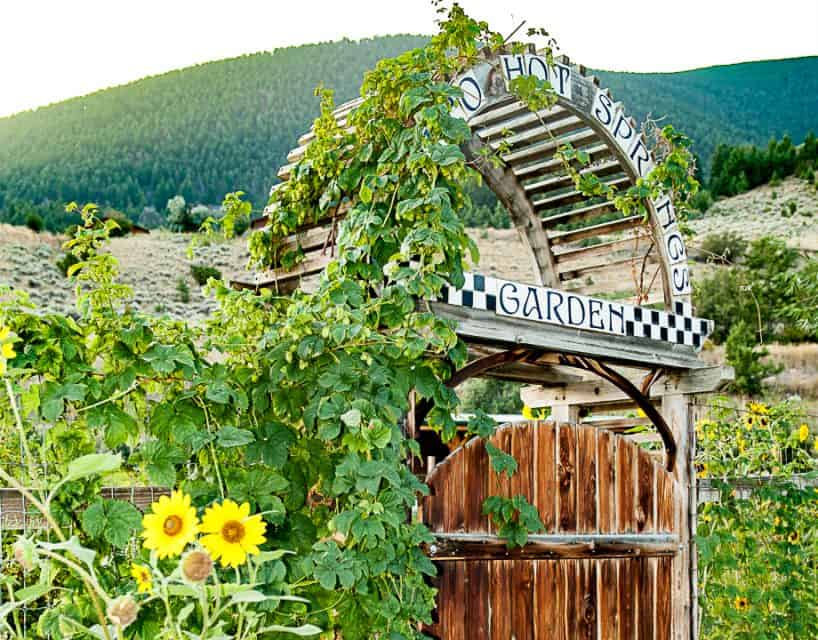 Recommended Reading about Montana
Tall Tales: Dog Sledding Montana
The Ranch at Rock Creek, Montana
A Bluebird Day at Yellowstone National Park
A Road Trip to Yellowstone National Park, Montana
Montana's Winter Wonderland – Ski Whitefish
Disclosure: As is common in the travel industry, Donnie was provided with accommodations, meals and other compensation for the purposes of review by Chico Hot Springs. While it has not influenced her review, PointsandTravel.com believes in full disclosure of all potential conflicts of interest. All Photos by the author.