In hindsight, I probably shouldn't be spending three nights at The Ranch at Rock Creek, located off the Pintler Veteran's Memorial Scenic Highway 1 in southwest Montana. Don't get me wrong, being treated like the most important person to ever walk through their front door and being delightfully pampered is out of this world. Problem is, I don't want to leave. Not now. Not ever!
---
---
What's in this post:
hide
Ranch at Rock Creek Montana
---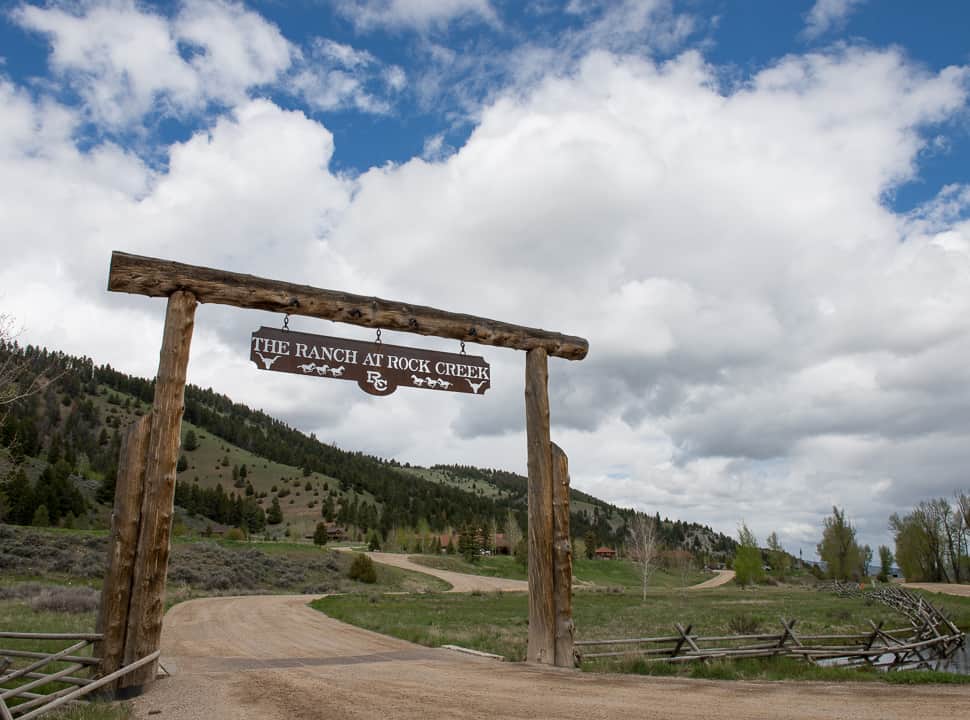 Arrival at "THE RANCH"
Upon arrival, a handsome gentleman asks for my keys so he can take my luggage to my glamping cabin. I inform him that's not a good idea, as I've got camera gear scattered all over, along with jackets, and a few remnants from my breakfast on the road in the car. Not pretty! He stands there with his hand out, a sweet smile and calmly says, "I'll take care of everything". This is the last time I'll see my car until I leave. It's simply not needed, as The Ranch at Rock Creek, Montana furnishes a bicycle for each of its cabins, although it's a pleasant walk throughout the property. If a ride is needed, I can quickly call the concierge who is at my beck and call.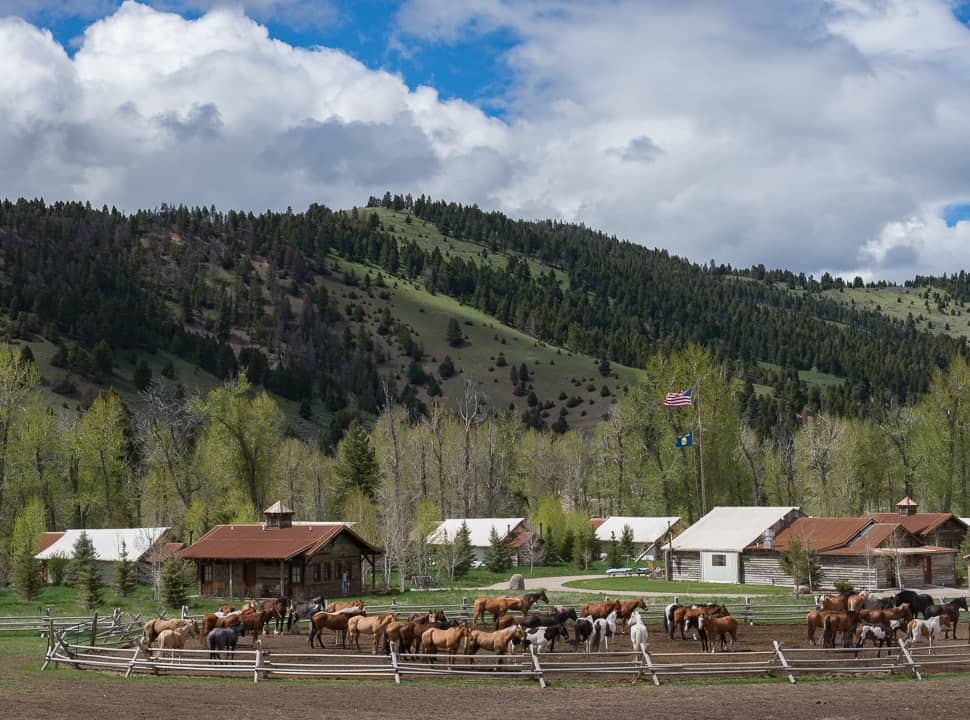 Ranch is Chic in a Western Way
This all-inclusive ranch has a variety of lodging, including nine well-appointed guest rooms in the main lodge, luxury homes ideal for groups or families, and glamping cabins nestled along Rock Creek. The décor is chic in a western way, and it's clear every book, picture, chair, and collectible have been carefully selected and placed to heighten the feel of a comfy home.
The Great Room of the Granite Lodge has a bar at one end, where there is coffee and tea available, in addition to spirits, and always fresh baked goods. The chocolate chip cookies are to die for! Attached to the main lodge is the Silver Dollar Saloon, complete with a theater, bowling alley, table tennis, board games, a pool table and the option to belly up to the bar on a saddle stool for a cold one. A full-service spa and a mercantile full of Montana-made products sit adjacent to the Granite Lodge.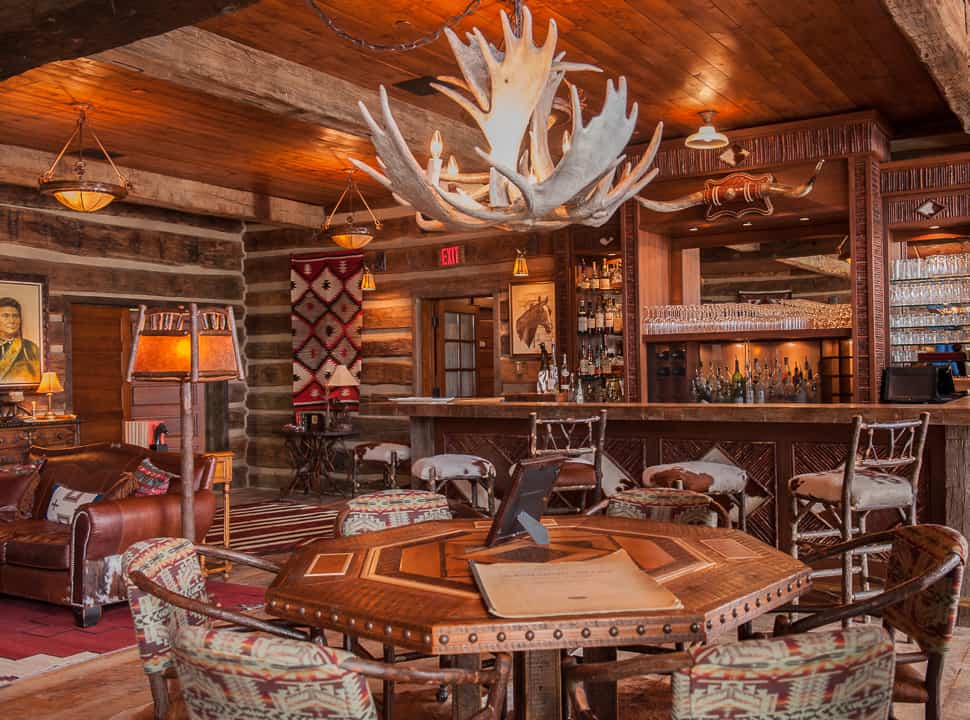 What A Glamping Cabin!
My glamping cabin has a claw foot tub within the tented walls of my bedroom, a fireplace, a porch with handcrafted rockers, and a hard-sided bathroom attached to the tent.
Not only do I not want to leave The Ranch, now I don't want to leave my cabin! I take a few moments to chill on my porch, seduced by the sounds of Rock Creek and see a moose grazing within fifty yards of me. He gives me a casual glance then back to his business and I instinctively know he claims The Ranch for his backyard.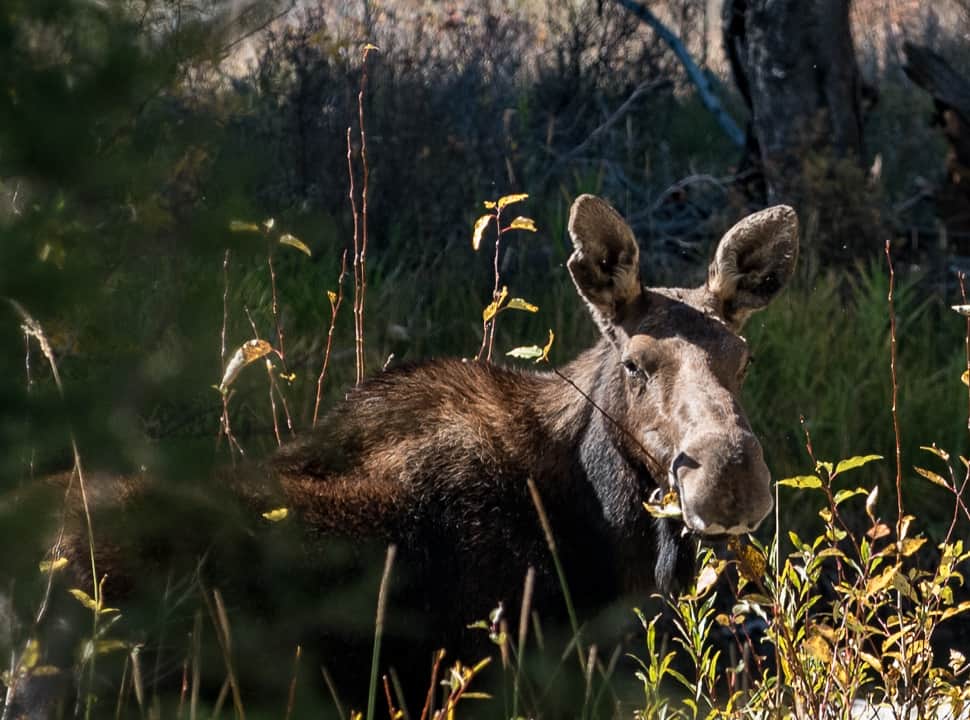 All Outdoor Activities are Available
Fishing, a high ropes course, stagecoach rides, horseback riding, archery, shooting sports, hiking, mountain biking, geocaching are on the docket for warm-season activities. If I'm fortunate to have a winter visit, I will be able to downhill ski at nearby Discovery Ski Hill, cross country ski or snowshoe on property, snowmobile, or take a short drive into the delightful town of Philipsburg to mine for sapphires.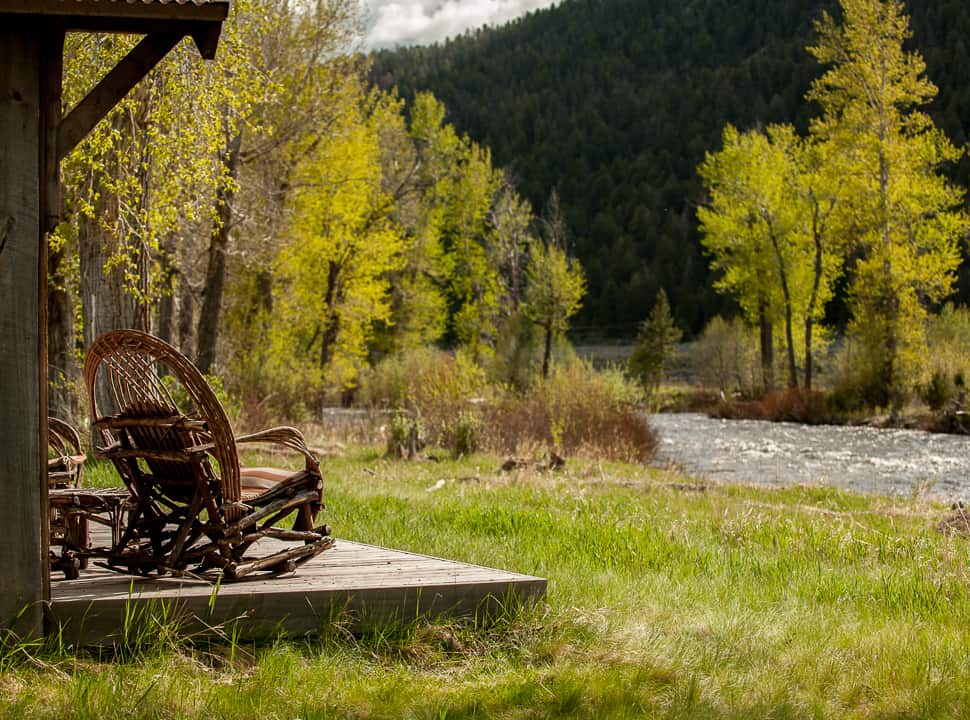 Fly Fishing Time
I'm opting for fly-fishing, guided of course, which will include some instruction that I desperately need. With the help of my guide Patrick, I get outfitted with waders, boots, a rod, and a reel. We do some practice casting on the lawn and once Patrick is satisfied with my progress, we load up for the short drive to Rock Creek (the Ranch hugs over four miles of this pristine trout stream). I suggest we grab a few of those chocolate chip cookies for the outing, so Patrick swings up to the lodge to comply, but returns with the sad news that the cookies are gone. The good news is they are baking more and will bring some down to our fishing hole. Really?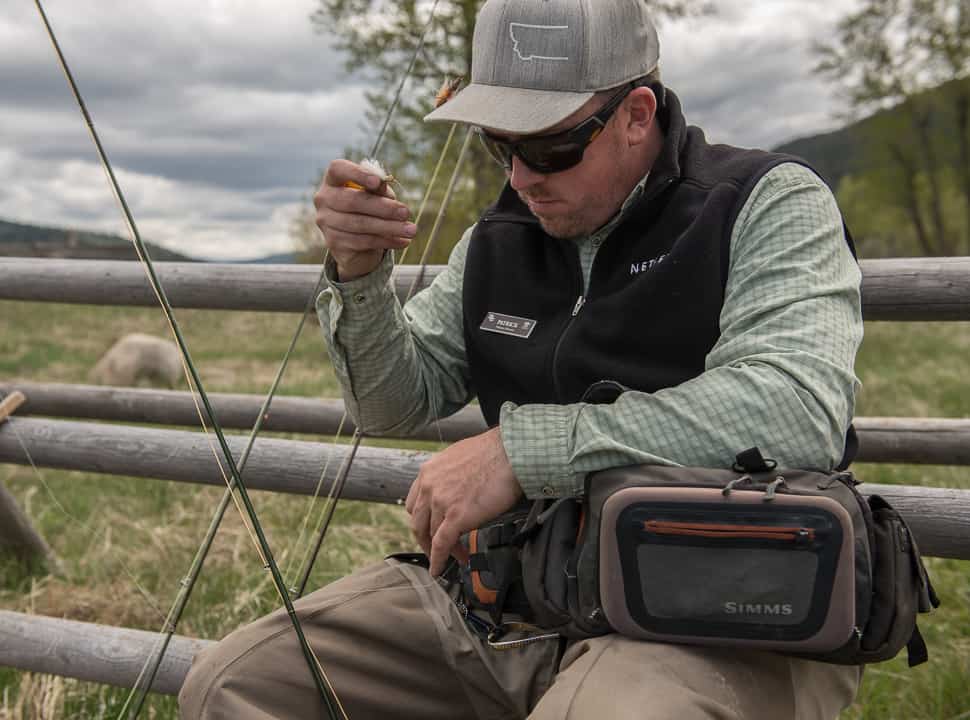 Patrick has the patience of a saint with my fly-fishing skills or lack of. After a few casts, I see one of the staff on a bike pedaling down with a box of warm chocolate chip cookies. I'm speechless at the level of service. Despite my best casting efforts, the only bites I'll get at this fishing hole will be into those cookies.
Food and Dining Experience at The Ranch
Under the direction of Chef Josh Drage, the food and the dining experiences at The Ranch are exceptional. The chef prides himself on using locally sourced foods as much as possible. Monday and Fridays feature tasting menus appropriately paired with wine, served in the Granite Lodge dining room. Dutch oven cooking happens on Sundays and Thursdays the focus is on Montana's craft beers with appropriate dining selections. Not to be missed on any night in the Great Room is happy hour at 5 pm, complete with cocktails and hor d'oeuvres,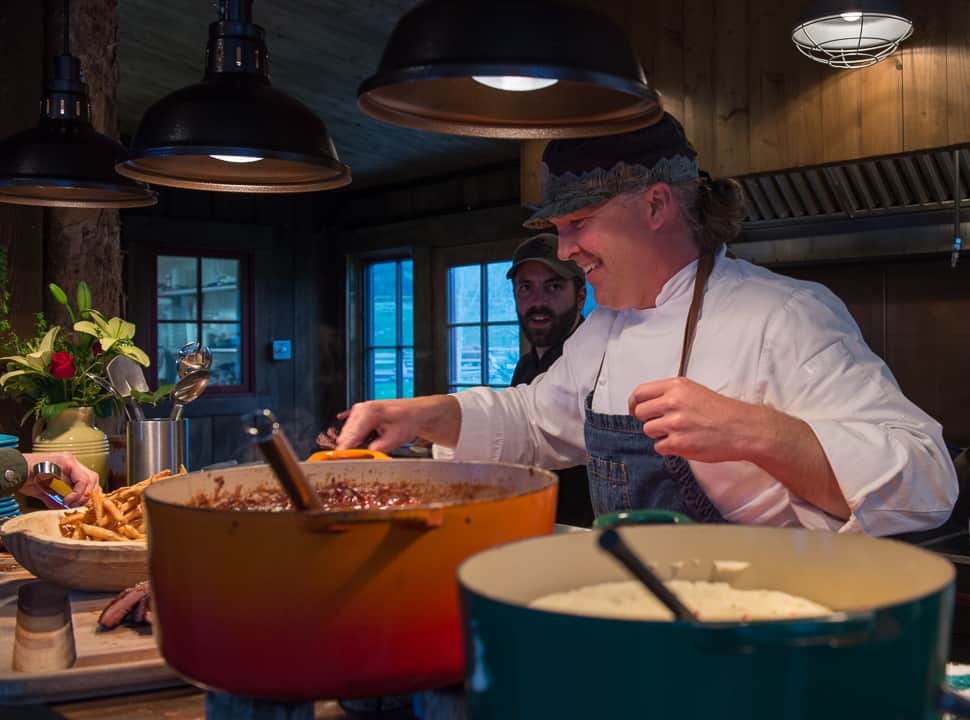 What a Rodeo at the Ranch!
My visit coincides with the rodeo that happens every Tuesday from June through August. Along with professional cowboys, some of The Ranch wranglers participate in barrel racing, team roping, saddle and bareback bronc riding, and bull riding. After the rodeo, it's a barbecue with the wranglers in the Buckle Barn. Live music and barn dances are also part of the summer events, and once again, I'm fortunate to be here when both are taking place.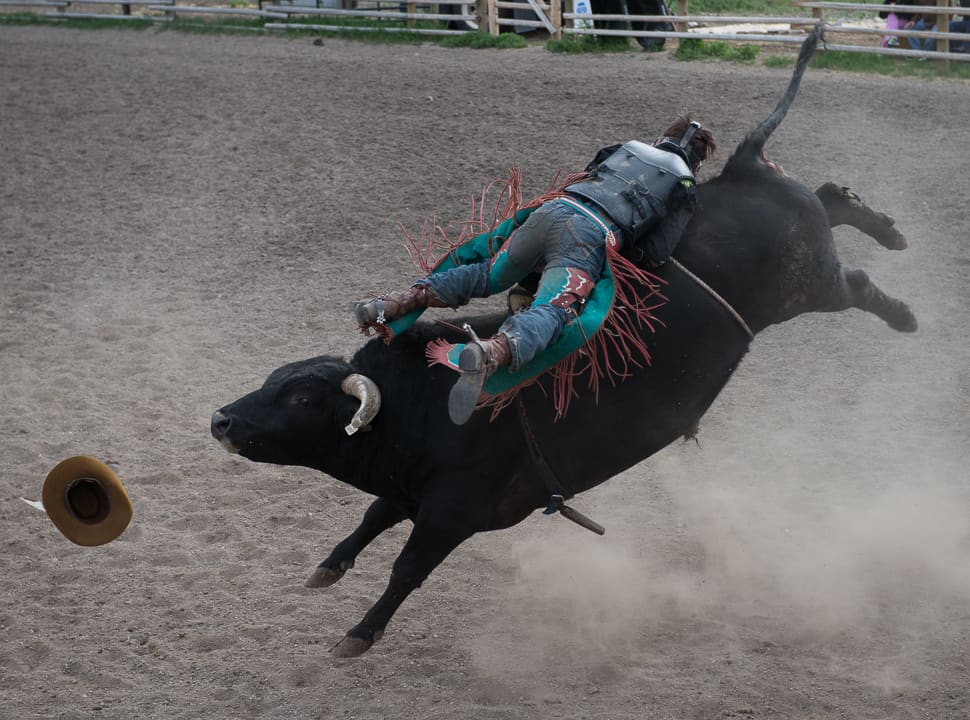 I'm a big fan of rodeos, but it's the barn dance that amuses me. All the staff is present, dressed in their best western garb and they eagerly hit the dance floor showing off their best Western swing dance moves to a live band.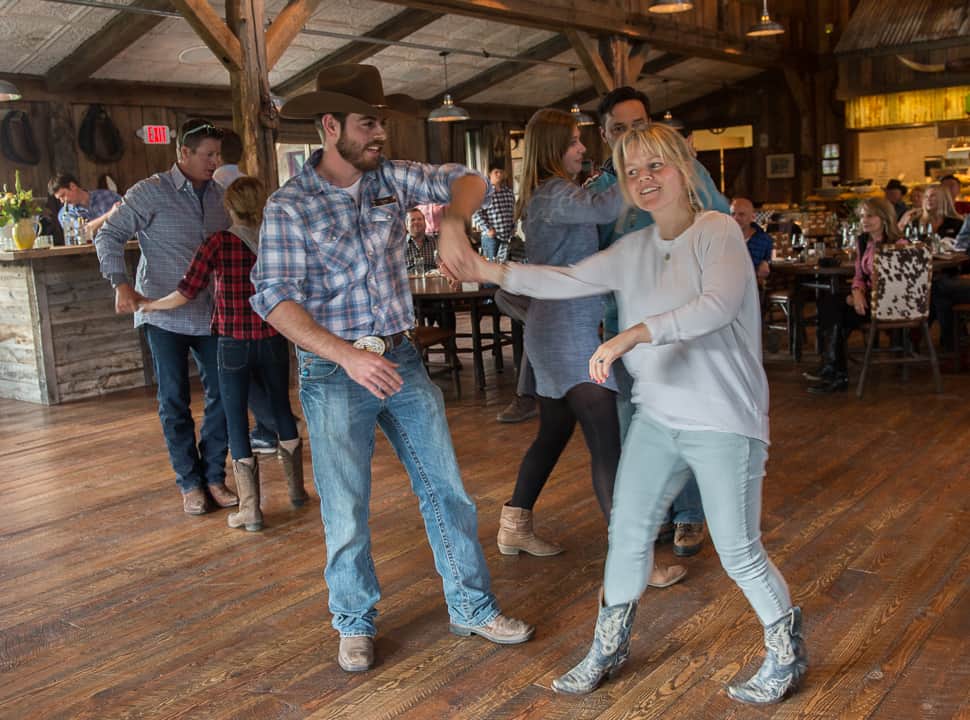 Cowgirls Dance
Ranch guests are reluctant to join in until gently coaxed out onto the dance floor by staff. This cowgirl isn't moving; I'm glued to my chair. I love watching, but I have no intention of embarrassing myself on the dance floor with my inability to dance. The evening ends with coffee by the fire pit under the stars, sharing stories and backgrounds with other guests and staff.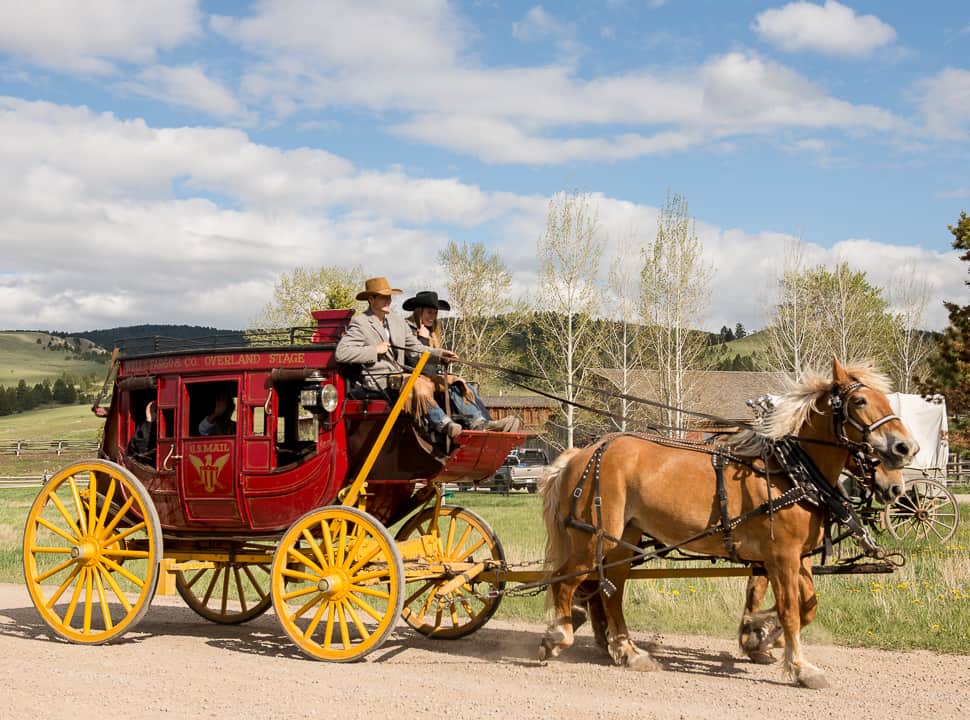 The Ranch: Forbes Travel Guide 5 STAR Rating
The Ranch is the world's only Forbes Travel Guide five-star guest ranch in the world. With this label, you might think it has an arrogant, haughty air about it, but nothing could be further from the truth. The staff is about as down-to-earth and unpretentious as they come, and view every guest as part of The Ranch family. Kids are warmly welcomed and have their own Little Grizzlies Kids Club designed to make The Ranch experience more memorable than Disneyland. There is no better place to give children a love of the West and the outdoors than in this beautiful Montana setting.
My stay is over and I'm sadly reunited with my car. I drive away, already missing my new family, but feeling reinvigorated after a few days of pampering and feasting on an array of tantalizing entrees. I will be back. Thanks, The Ranch at Rock Creek for sponsoring my stay.
Things to do in Montana:
Don't forget, there are so many wonderful things to do in Montana, like:
Take a Road trip to Yellowstone National Park
Enjoy Big Sky Montana: Vine & Dine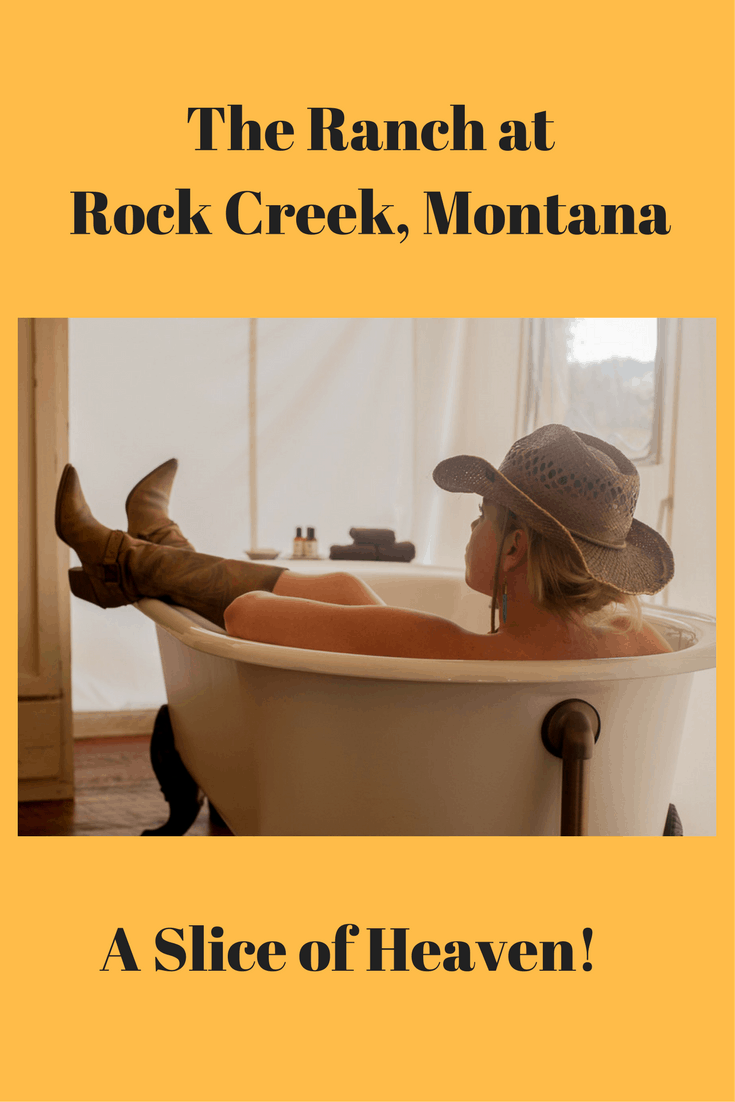 Want to read other articles by Travel Writer Donnie Sexton?
Exploring Venice: Best Things to do in Venice Italy
The Ranch at Rock Creek – A Slice of Heaven
Myanmar's Water Dwellers of Inle Lake
Africa: Seduced by the Serengeti
Venice of the East – Water Towns of China
The Serene Side of India – Kerala
Photography Tips to Visit the Galapagos Islands