Travelers to Myanmar are there to explore the thousands of pagodas and temples that characterize this country (formerly known as Burma). That's a given. But not to be missed is the surreal watery world of Inle Lake, famous for its natural beauty, glassy waters, and inhabited by Inthas, the native lake-dwellers known as Myanmar' Water Dwellers of Inle Lake.
---
Inle Lake Myanmar Dwellers
---
To reach the lake, our group of photographers traveling on a photo trek flew from Yangon via Air Bagan, a small local commuter plane to the tiny airstrip of Heho, and then hopped aboard a bus for the one hour drive to Myanmar Inle Lake.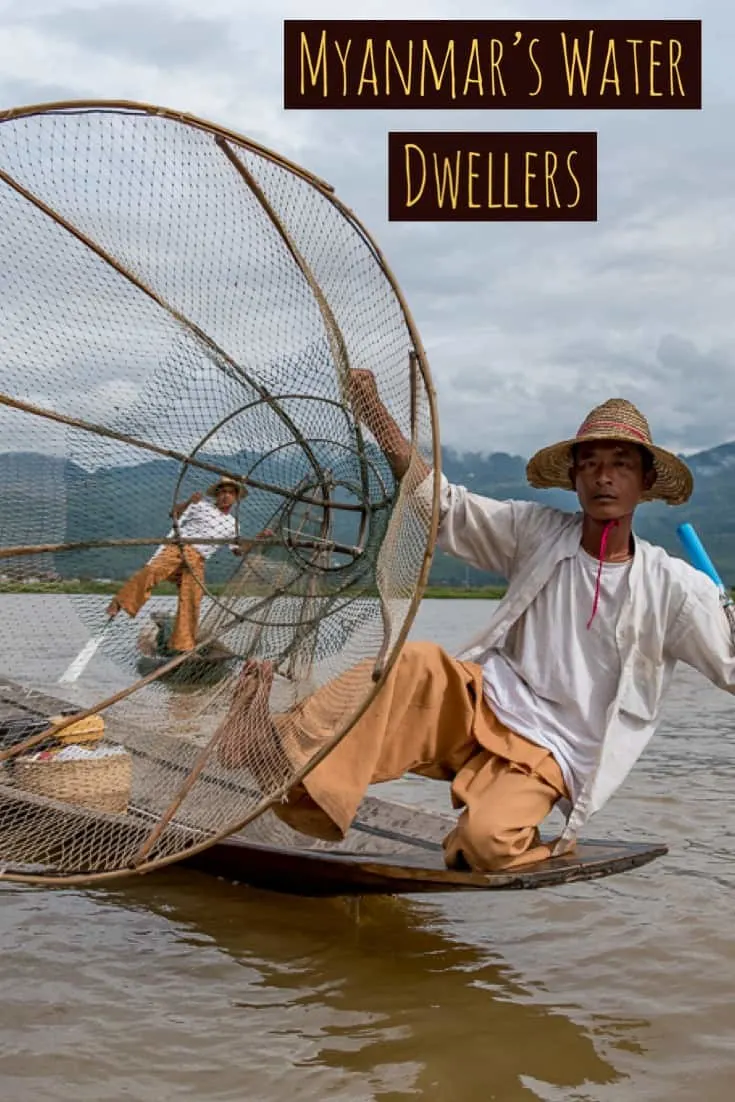 Water Dwellers on Inle Lake Myanmar
Travel on the lake generally takes place in narrow wooden boats known as "long boats". Those used for tourists are open with four simple wooden chairs set in a row; the driver sits to the back of the boat and runs a very noisy motor, propelling the boat nose up, as if the boat were going to lift off at any moment. We climbed into our ride for an afternoon's journey to the Novotel Hotel, located on the far reaches of the lake, and quickly discovered the ride was going to be very comfortable and dry.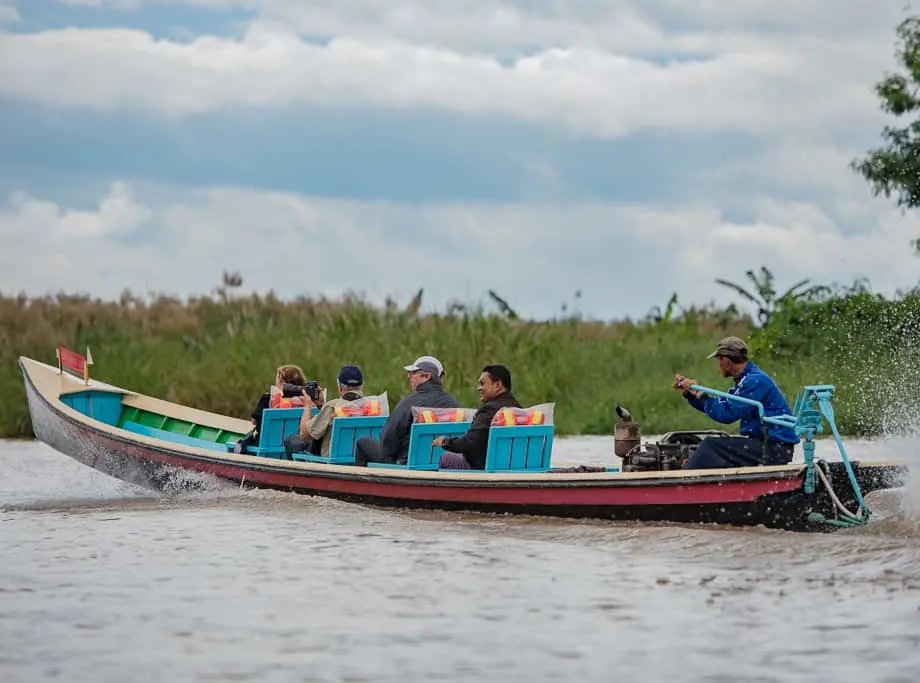 There was no shortage of activity on the water – a few boats with tourists, many locals with their goods zipping across the water, and of course, the ever-famous leg-rowing fishermen of Inle Lake Burma doing their thing. Lunch was included with our ride, and I expected some sandwiches in a cooler. But to my amazement, we pulled up to a floating restaurant consisting of a small covered boat with three well-appointed tables.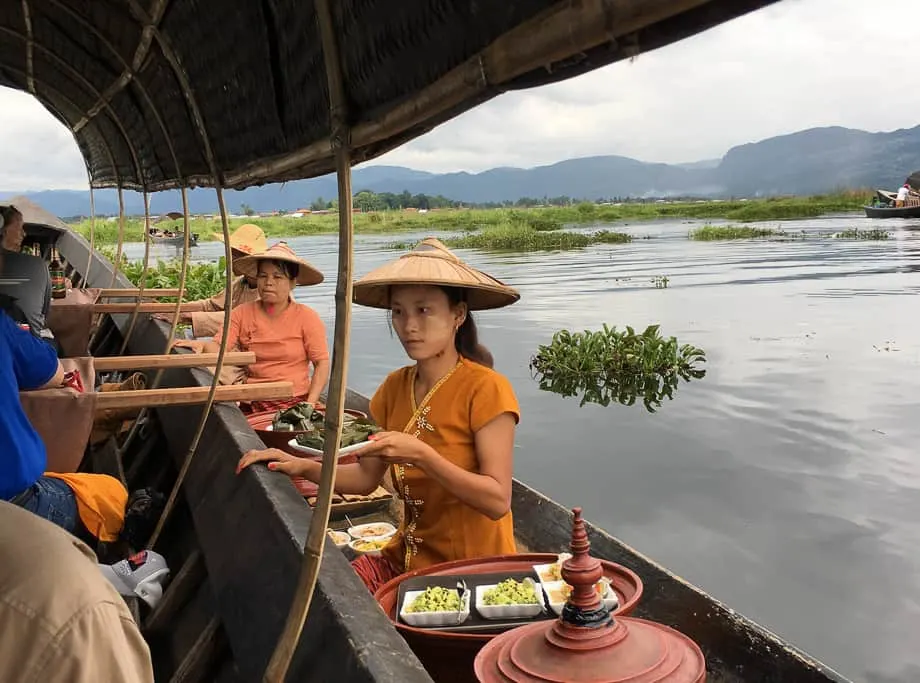 We were helped out of our boat and into the restaurant by two waiters. The floating kitchen was located a short distance away. Two beautiful young women moved back and forth quietly between us and the kitchen by way of a small wooden boat delivering a three-course meal rivaling a four-star restaurant.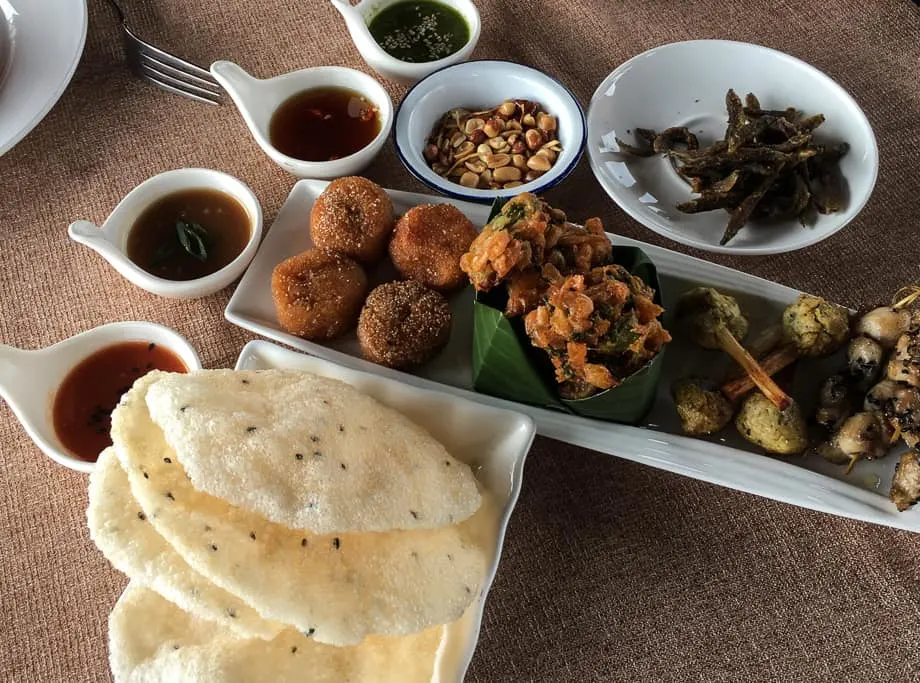 After lunch, our guide Romi asked if anyone needed to use the bathroom. Was he suggesting we hang over the edge of the boat to relieve ourselves? Just then, another small boat with a wooden shack on it, aka the porta-potty, floated up next to us. Regardless of how urgent the need was, none of us were bold enough to try it out within such close proximity of our fellow travelers.
Myanmar Inle Lake: Motor up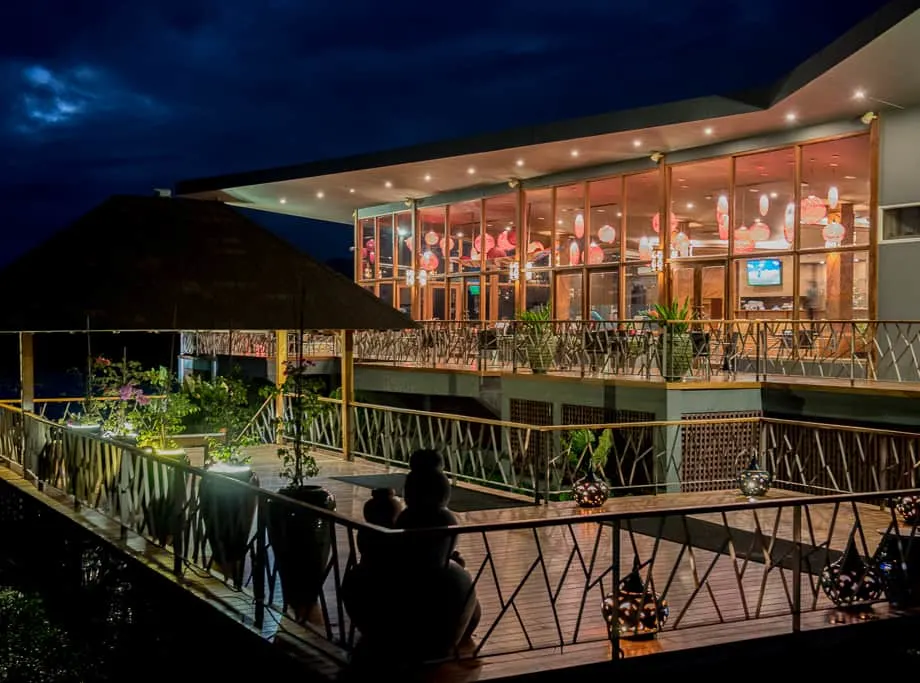 At the end of the day, we motored up to the dock of the Novotel Hotel, sitting at the water's edge, and what a beautiful sight. The hotel staff helped us out of the longboats and up to the lobby, where the general manager, Eric Laurent, greeted us. Our rooms were beautifully furnished individual bungalows sitting over the water's edge and connected with elevated walkways. I, who cherish a hot bath, thought I had died and gone to heaven when I saw this beautiful free-standing oval tub in the middle of the bathroom.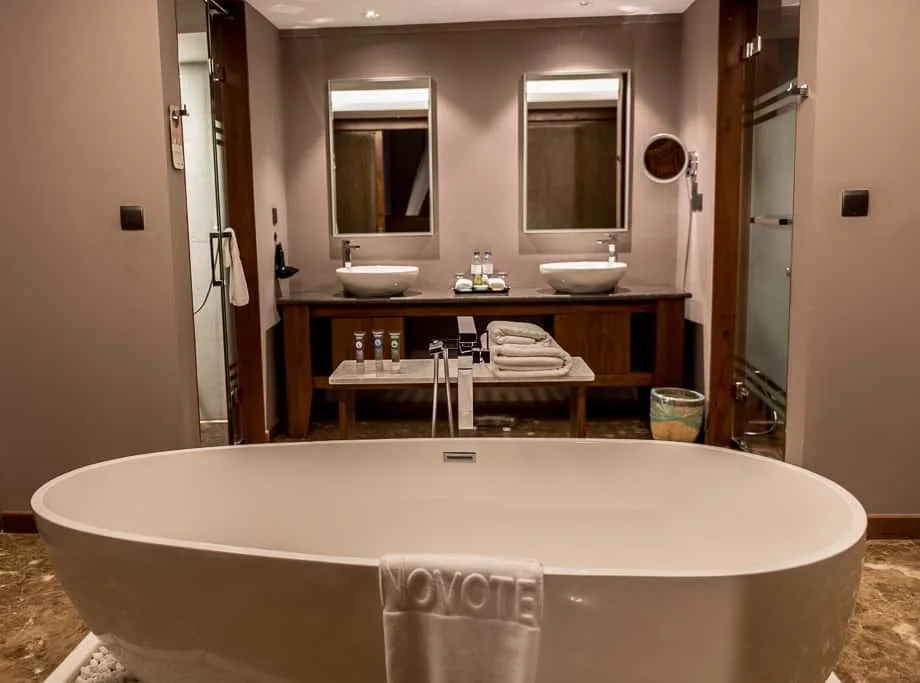 Between my room and the VIP treatment we were getting, I was falling in love with Novotel.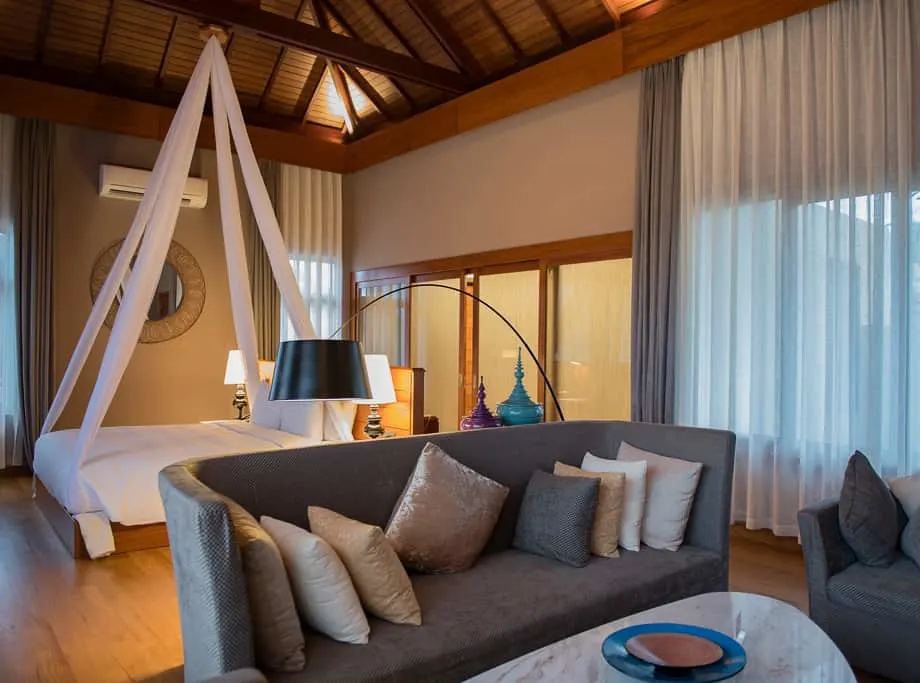 We headed out before sunrise on the following morning to photograph the legendary leg-rowing fishermen with their conical fishing baskets. These men can stand at the edge of their wooden boats on a small flat platform and row with one leg wrapped around the oar while manning the fishing basket. For the show, they like to raise the basket sky high and which made for some great images.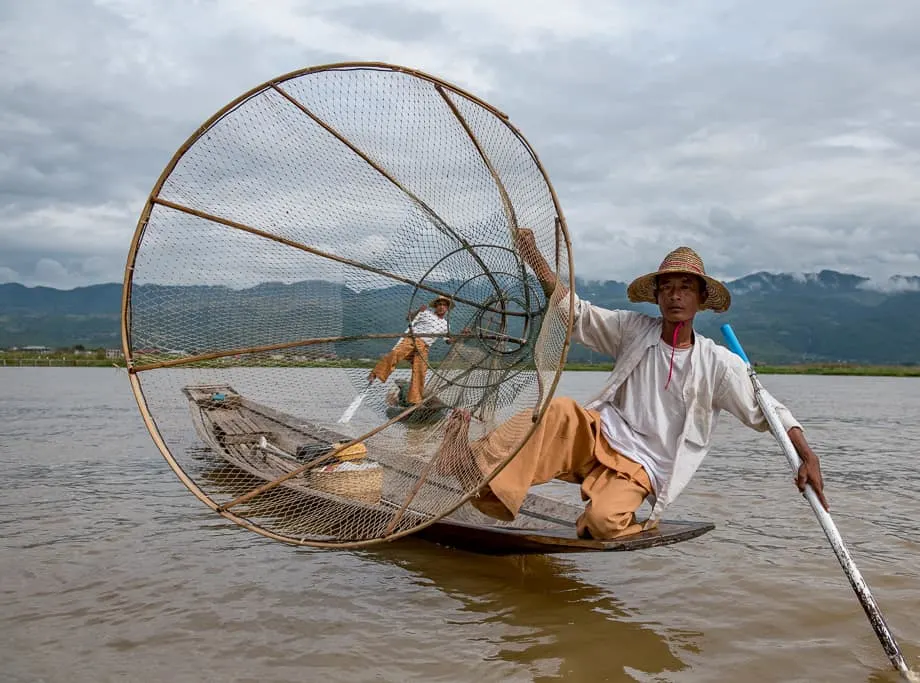 Water Dwellers of Inle Lake Burma
The unique discovery of the Intha people came later in the day when we motored thru their villages, literally sitting in the water. Of their high-stilted houses, some were adorned with brightly colored tin siding over the weathered wood, and most had their boats tucked underneath between the stilts.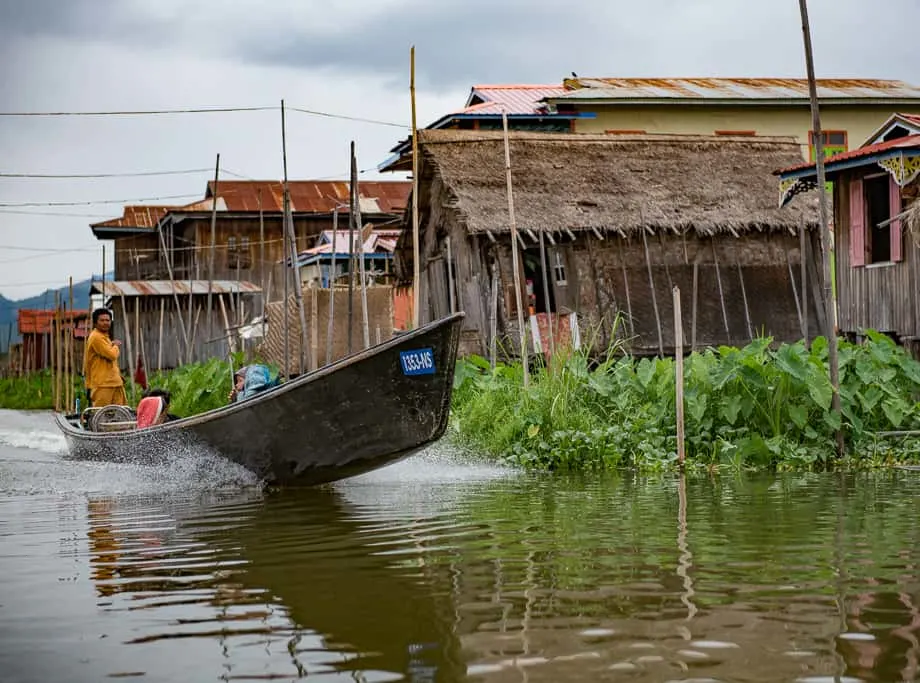 The villagers were busy with life – washing clothes, tending small children, or simply hanging in the windows to share a smile and a wave. They live off the water, both through fishing and with their amazing hydroponic gardening skills. They gather moss and weeds from the bottom of the lake to form the base for their gardens, all of which are cobbled together with bamboo poles. They use this base to plant their vegetables, with tomatoes being the predominant crop.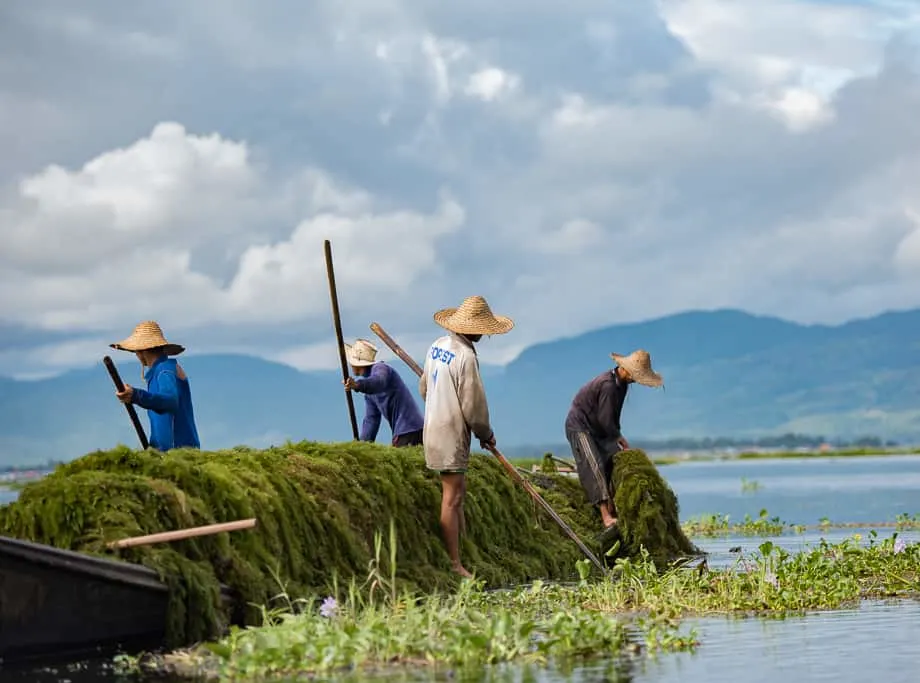 They are also talented craftsmen. We stopped at a collection of shops on the water, selling handmade umbrellas, silver jewelry, pottery and weavings, and cheroots.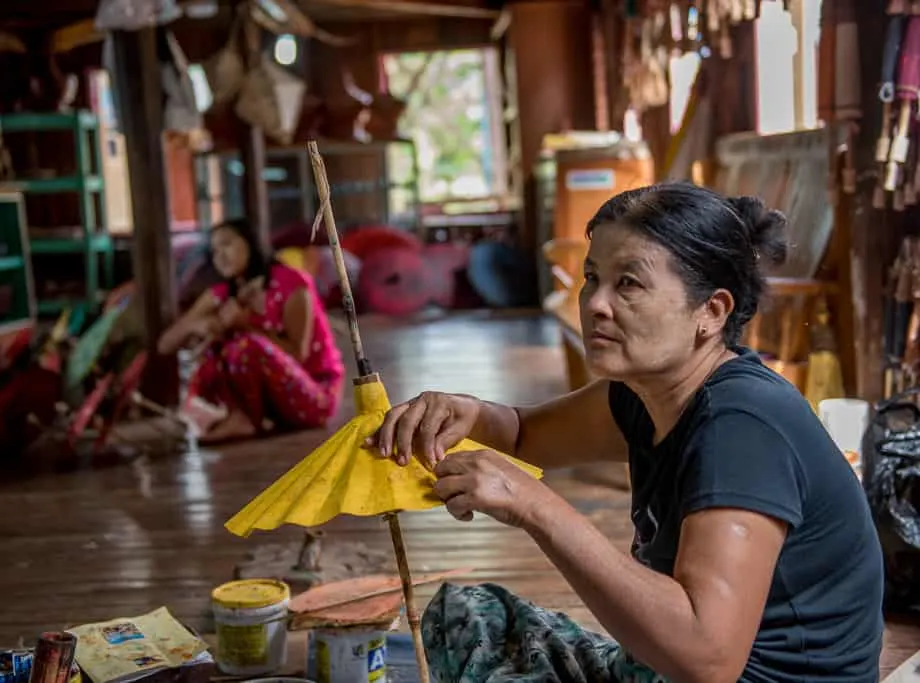 Cheroots, Myanmar's hand-rolled fat cigars, are sometimes rolled with dried banana, tamarind, or pineapple for flavoring. It's common in the villages to see older women puffing away at these big stinky sticks to which I say, to each his own.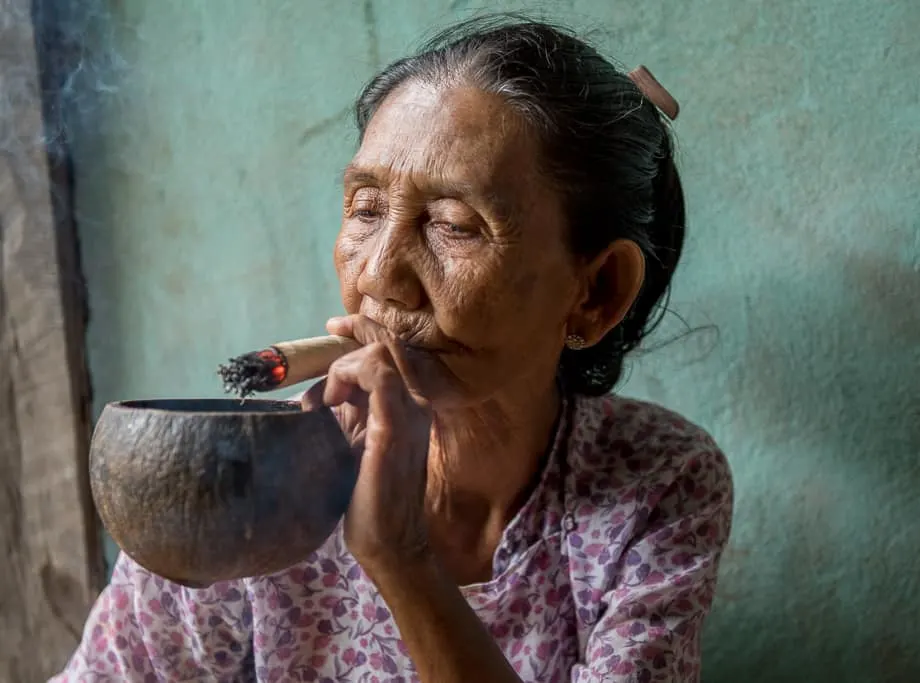 Water Dwellers of Inle Lake Yangon
I was awestruck by this slice of life I was seeing and my mind was racing with questions. How often do the stilts need to be replaced? Is there a floating school? Where does the poop and pee go? Do they drink lake water? Where do kids play? What happens if they get sick? How do they heat their water for cooking, bathing? Why did they choose to live here and not on land? I turned to Romi for answers. While they previously drank lake water, today the Inthas use bottled water. However, they use lake water for cooking, showering, and laundering.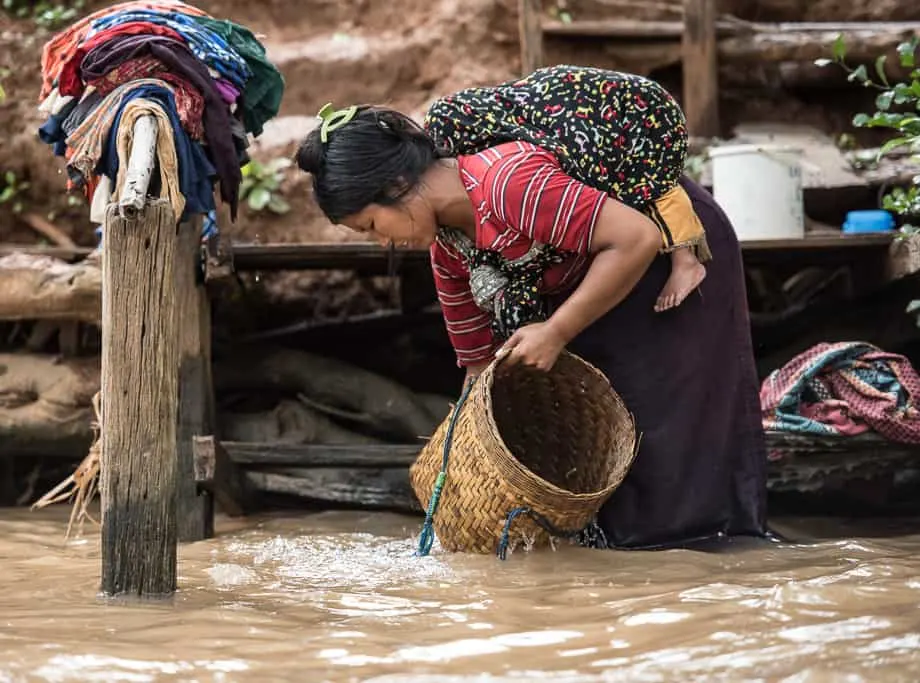 Some of the houses have "proper" toilets, but some of it goes into lake Inhe Myanmar. Nowadays, while most have electricity, the Inthas also use gas, firewood, or charcoal for some of their cooking. There is a school and a hospital, but both are on solid ground and reachable by boat. I never got to the bottom of how and why they choose to live on the water, but it is all a part of deep-rooted history in this corner of the world.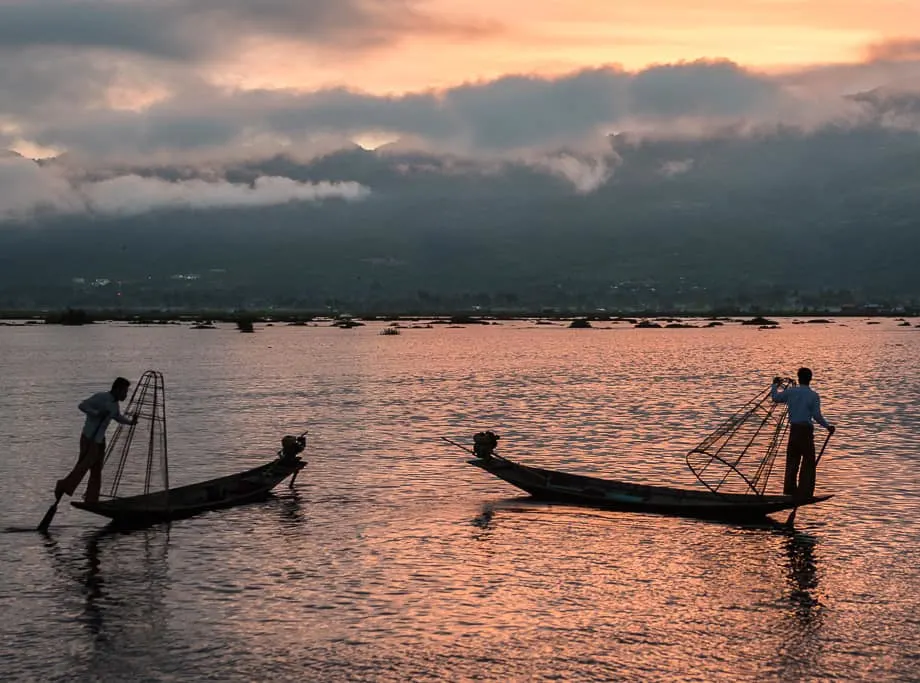 Returning to the Novotel after sunset and taking a long soak in that gorgeous tub, I reflected on my surreal day moving about Inle Lake Myanmar. No amount of photos or research on the Inthas could have substituted for experiencing it first hand to understand this remarkable life on the water and how the locals have adapted. Travel is a precious gift you give yourself – one of both education and understanding, especially if you can approach it with an open heart and mind. To me, that is priceless.
Water Dwellers of Inle Lake Burma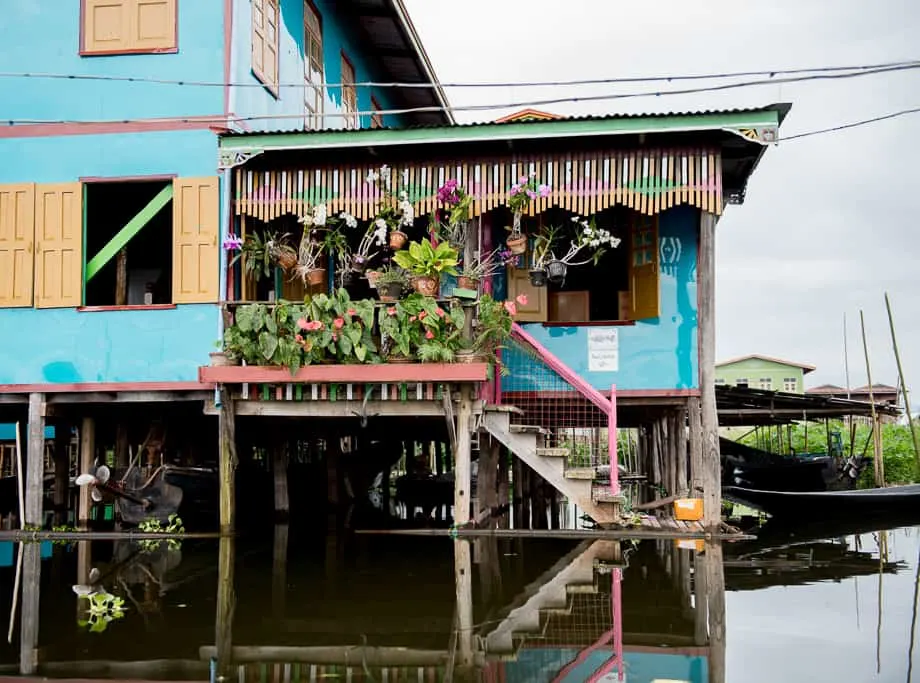 The following morning, our plane leaving Heho for the return trip to Yangon was over an hour late. How did Air Bagan handle this? By handing out snack cakes in the crowded waiting area. Perhaps our domestic carriers could take a lesson here!
While it's a long plane ride to Myanmar, it should be a bucket list destination for anyone who loves "off the beaten path" adventures. To visit this Southeast Asia country, it requires a $50 tourist visa which is easy to get online. There are many tour operators offering pre-packaged trips which I highly recommend to take the hassle out of trying to piece everything together during your visit.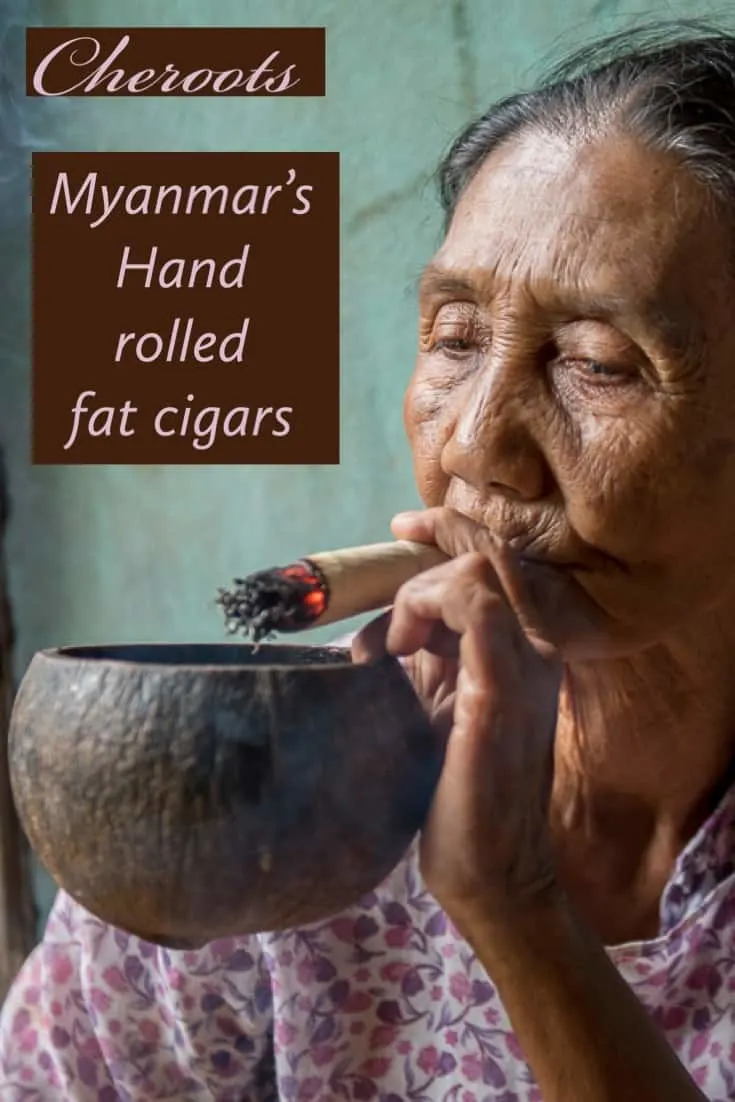 ---
You can read more about my time spent in Mystical Myanmar.
---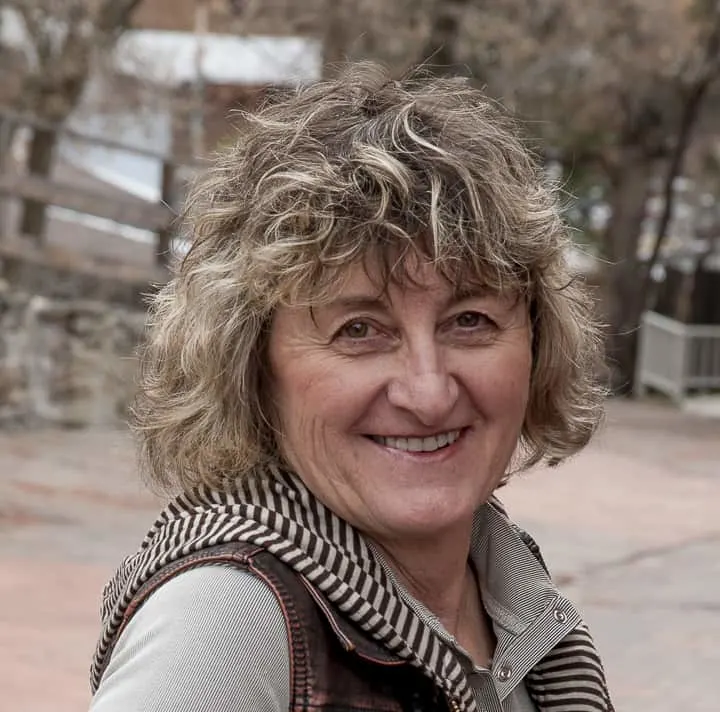 Disclosure: This story is a result of my observations as a trip leader during a photo trek to Myanmar through Mentor Series. This article was written by Donnie Sexton and you can follow her on
This article was written by Donnie Sexton and you can follow her on Instagram @donniesexton1
Donnie had been with the Montana Office of Tourism for 26 years, splitting her time as staff, photographer and working closely with the media. She is a self-taught photographer and has been fortunate to take a few workshops along the way with some inspiring instructors. She has an insatiable appetite for travel that has been documented primarily through her photos. She always tells a story behind her images that define a destination or an experience.