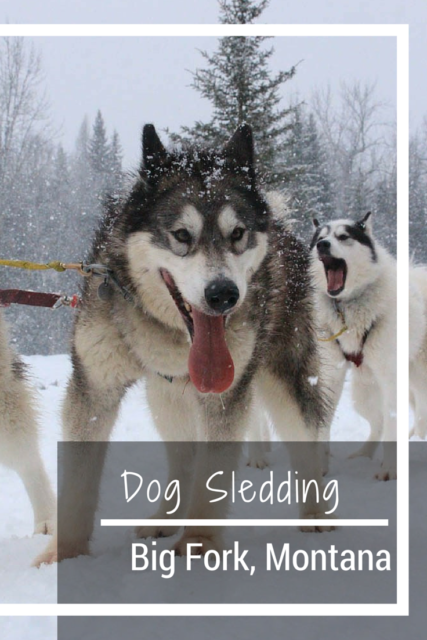 The yelping was so loud, you would have thought something was on fire with all the commotion. As I slipped out of the all-wheel-drive suburban truck, my snow boot landed on the slick white ice in the downpour of snow that had just begun. I stumbled and sort of stammered out of the truck with a "swan dog" yoga pose, throwing my arm over my head like in yoga, to pretend like I had planned the launch! Whew! The crew laughed.
---
Dog Sledding Montana!
---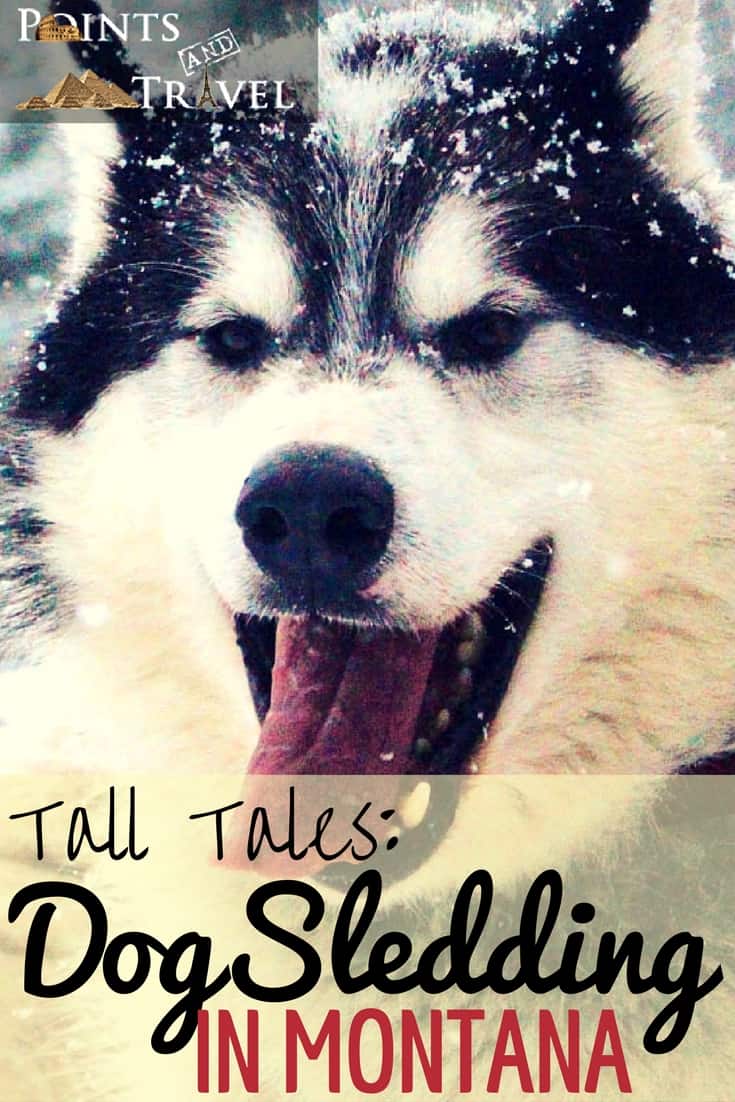 We had just pulled into Bigfork Basecamp in the Glacier Country of Montana. All I could hear was the loud thundering barks of the sled dogs. These dogs were not the typical dog sledding Siberian Huskies one normally sees pulling a musher and a sled.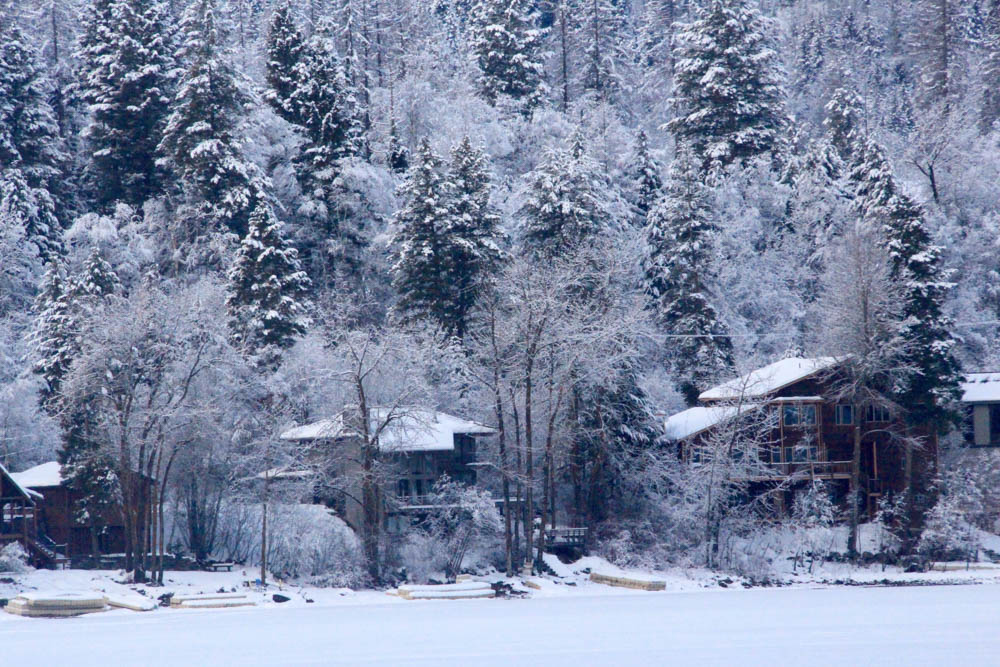 They are a crossbred dog that was created to resemble a domestic wolf. They originate from a cross of German Shepards, Siberian Huskies, and a variety of other Inuit breeds from Canada and Alaska. They were as excited as we were that the group had arrived, as I had been anxiously awaiting this event on my itinerary.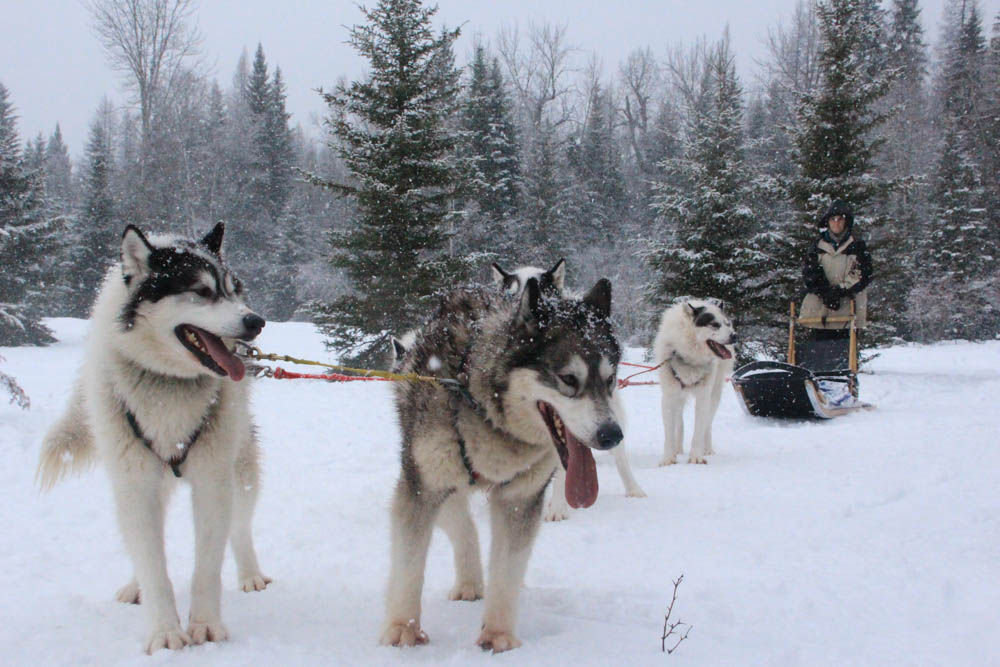 Later, I heard from their owner that they were yapping because these dogs were bred to be work dogs. They couldn't wait for their turn to take our group out on the sled since they love to run!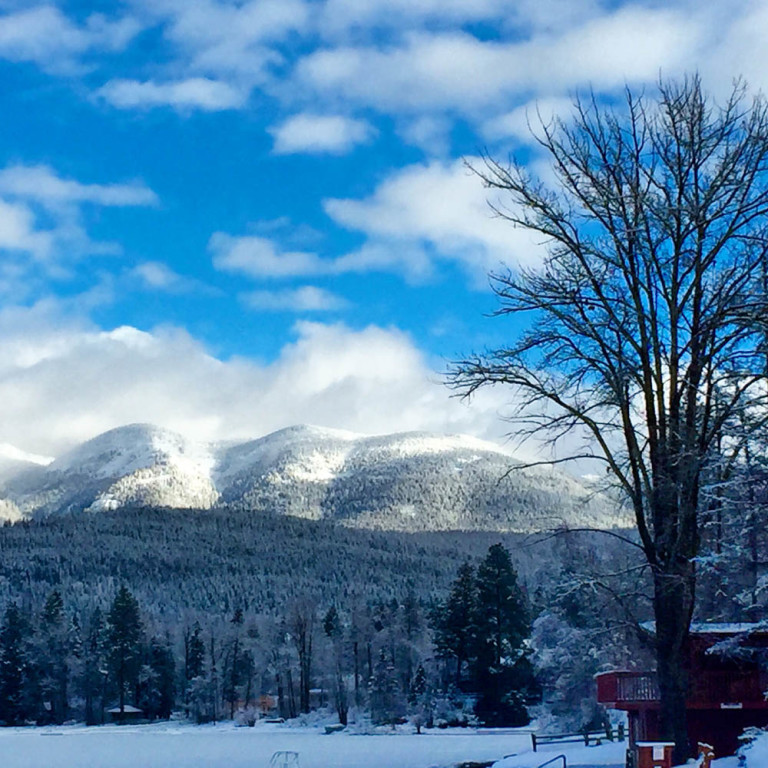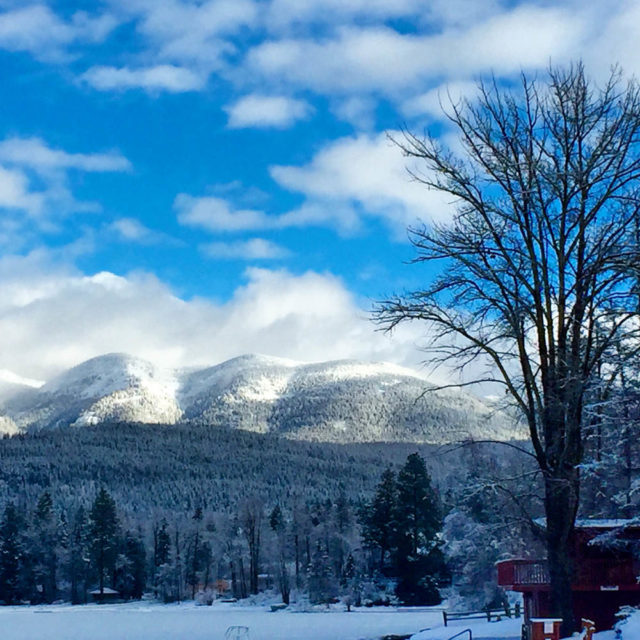 Tall Tales: Dog Sledding in Montana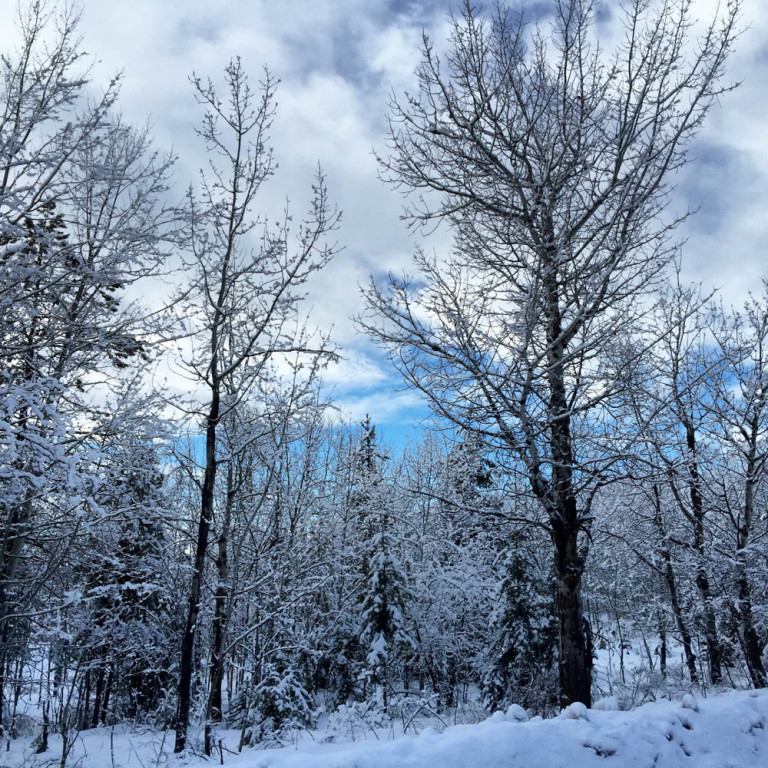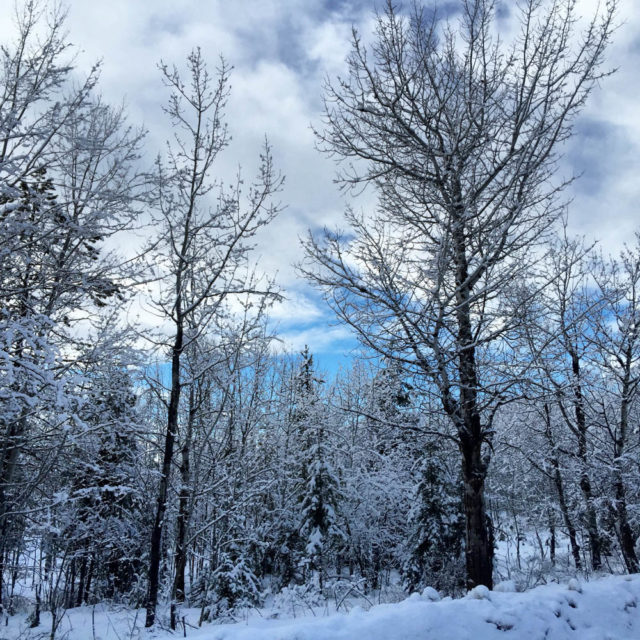 With a quick lesson on mushing, we learned to yell, "whoa" for stop or slow down and "hup" for go. Also to never let our foot off the brake unless we were ready to rumble. For over an hour, we glided thru the forest, laughing with wonky smiles on our faces. This was one of the most entertaining things we did while in Montana! The dogs were a joy to watch while I was wildly hanging on to the sled. I felt like I was on an amusement park ride deep into the woods.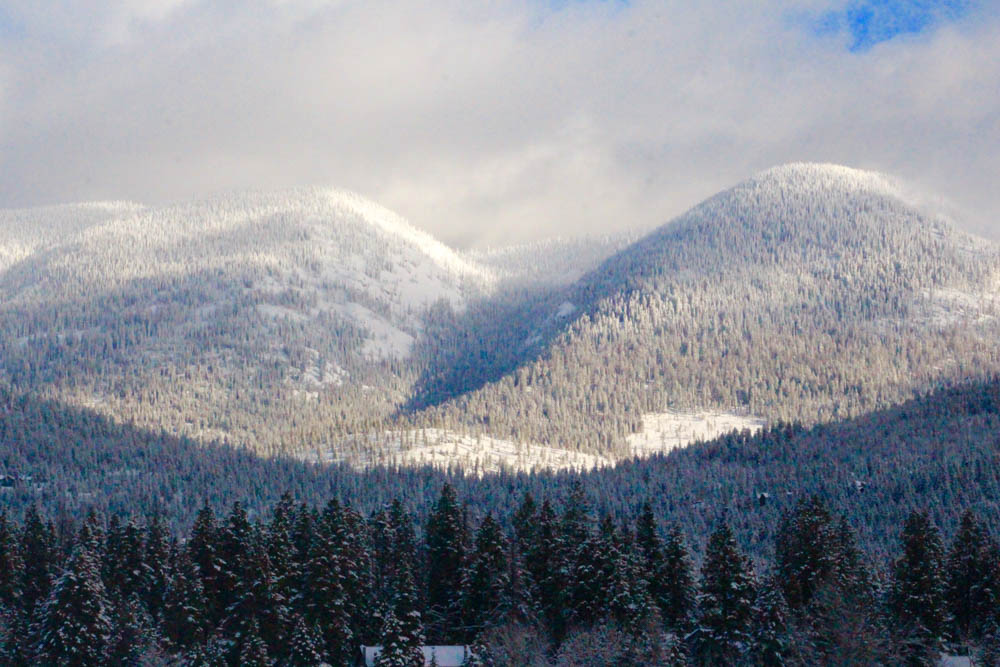 These dogs decided where they wanted to go, although the owner would yell and signal to them. They were used to running a particular route every day and so when he wanted them to deviate from this route, they eventually changed. They made these movements with grace and speed. His audible sounds and words had them turning and moving around the loosely planned path. But honestly, I was surprised they actually listen to the commands of their owner, who was astonishingly Nordic skiing along the side of me while I sat inside the sled!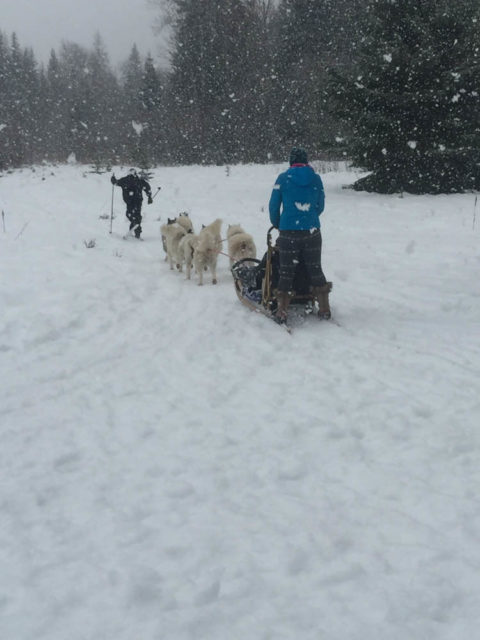 At times, he held on to the sled and other times he was turning the mile-long skis this way and that to get around the brush in the path. That alone is a skill within itself! In my mind, he was Olympian quality! He was a fantastic skier to go thru these woods at the speed these dogs pulled the sled and with the obstacles of fallen trees, rocks and limbs in the way! There was even a point where there was a small creek we had to maneuver over!
I admit it, I fell off a few times while mushing and once while I was in the sled, but it was a glorious tumble into the new-fallen snow!
Tall Tales: Dog Sledding in Montana
At Bigfork, the dog sled team is made up of 8 dogs and as a whole, they work together and knew when the sled had picked up speed going down a hill or when they have to pull harder when crossing over fallen tree branches or going uphill. Typically in a mushing team, there are two main lead dogs that the dogs follow. One of them is known as the alpha male, who is the more aggressive dog. Cowboy and Enzo led our team of dogs at Bigfork Basecamp, with Enzo being the alpha male. Enzo did not like it when they were at rest, stopped and one of them pulled on his rope since they were all attached together with harnesses. He would growl and bark like a wild animal when this happened.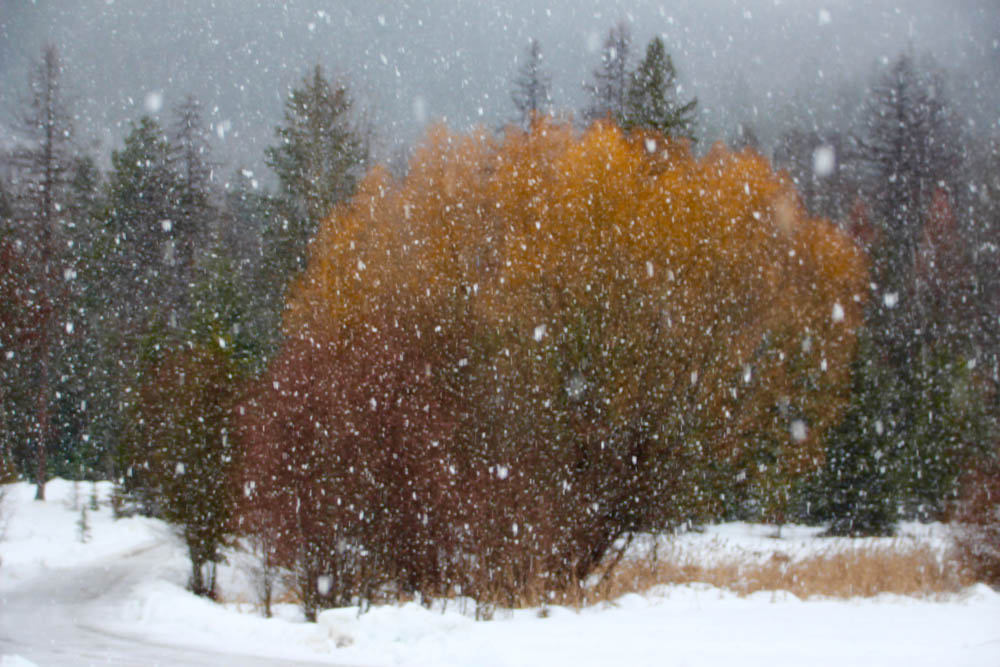 As each member of our group took turns, we huddled around a campfire and drank hot cocoa while roasting marshmallows! Other group members decided to try their hand at cross-country skiing while I photographed the dogs.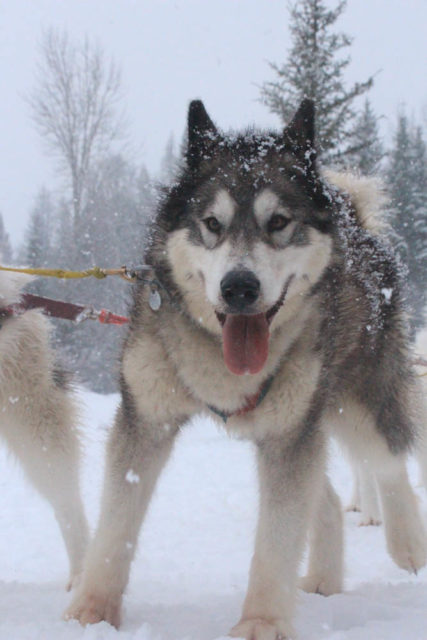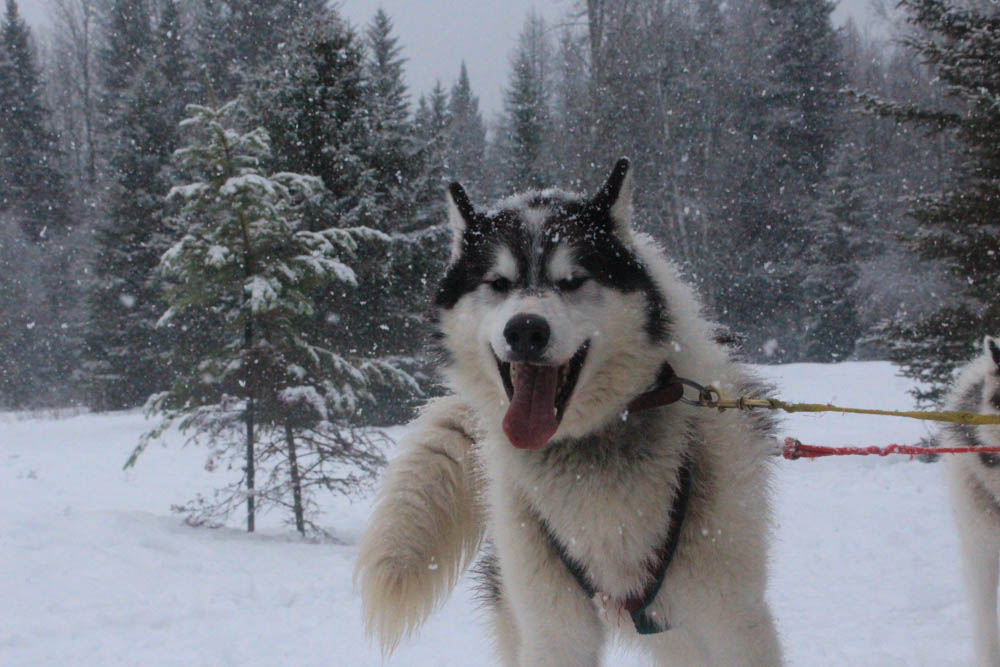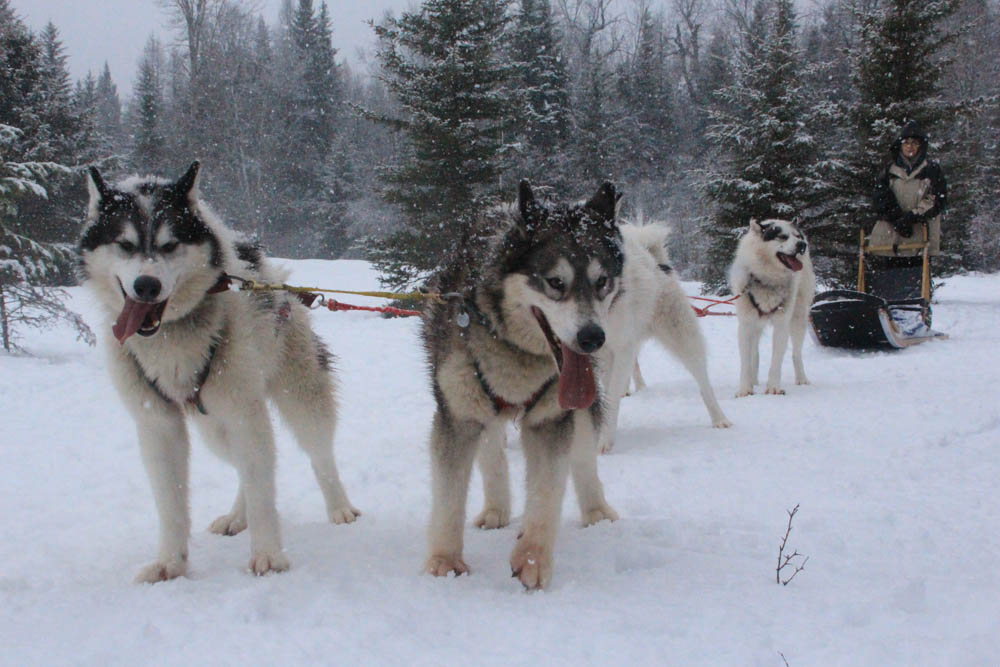 The dogs were given breaks that they needed during our quick rides without letting their or our excitement wane. These dogs seem to love what they do and appeared to be well taken care of by their owner.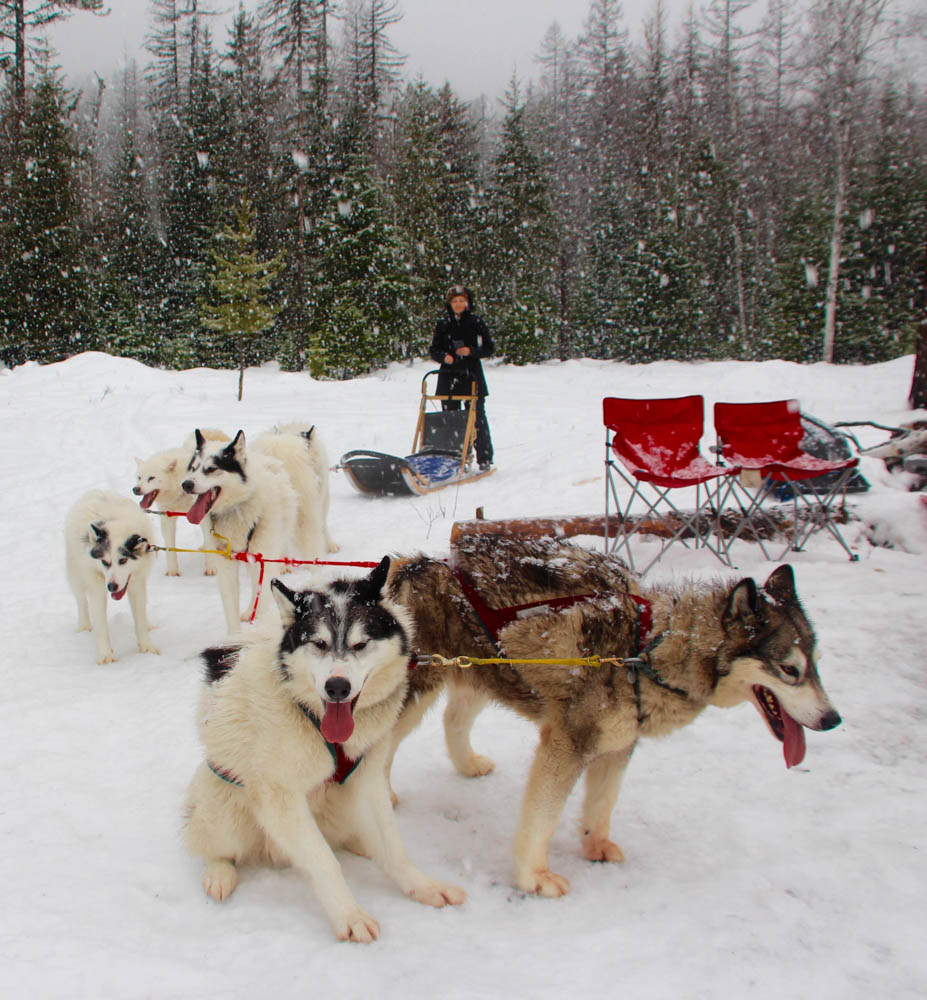 As for me, I can now check dog sledding off my bucket list thanks to Bigfork Basecamp. This once-in-a-lifetime adventure was a first for me! Although, I want to do it again real soon!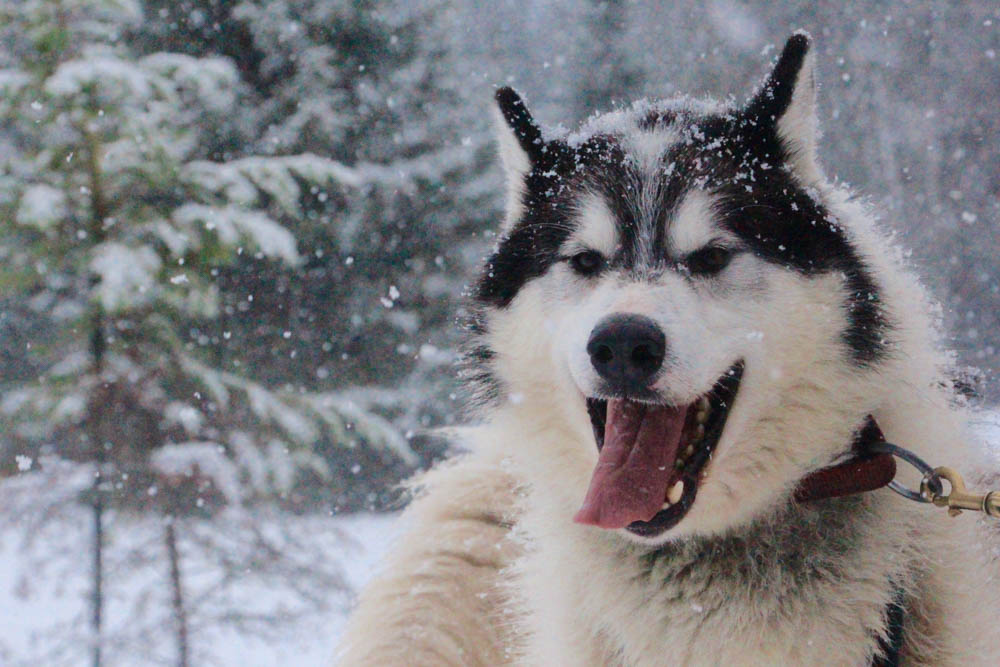 Disclosure: My trip to Bigfork Basecamp in Glacier County, Montana was provided by them, but the joy I had that day slip-sliding through the forest was all my own!
Recommended Reading
Big Sky Country Montana: Vine & Dine
The Ranch at Rock Creek, Montana
A Bluebird Day at Yellowstone National Park
A Road Trip to Yellowstone National Park, Montana