There are many reasons to pay a visit to Big Sky Resort in southwest Montana, but if you're a champion of great food and wine, their Vine & Dine weekender is a must. This annual 4-day extravaganza takes place mid-August, bringing together sommeliers, winemakers, regional and celebrity chefs, live music by local bands and local producers of Montana grown products all under the shadow of towering Lone Mountain.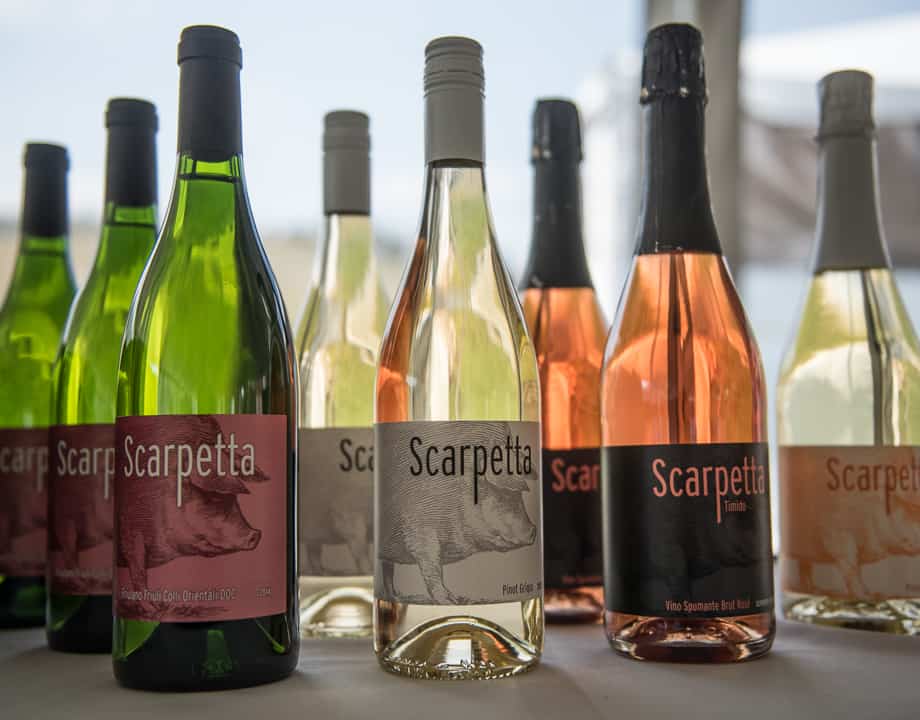 Big Sky Country Montana
Prior to the main events is an introductory sommelier course and examination for those who want to get serious about all things wine. The festivities kick off with an opening reception on Thursday night, followed by seminars, culinary presentations, along with elegant lunch, brunch and dinners throughout the weekend. This is a world-class affair, with wineries from France, Argentina, Italy, South Africa, as well as domestic wines from Oregon, California, and Washington represented. All the events associated with Vine & Dine are a la carte, so you can pick and choose whatever suits your fancy and budget.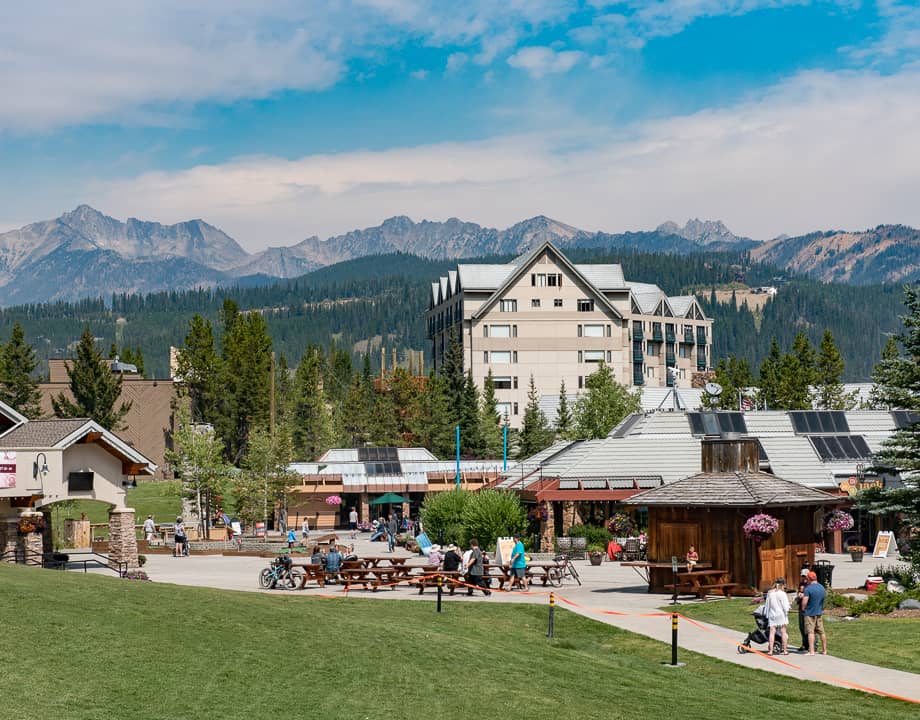 This is a world-class affair, with wineries from France, Argentina, Italy, South Africa, as well as domestic wines from Oregon, California, and Washington represented. All the events associated with Vine & Dine are a la carte, so you can pick and choose whatever suits your fancy and budget.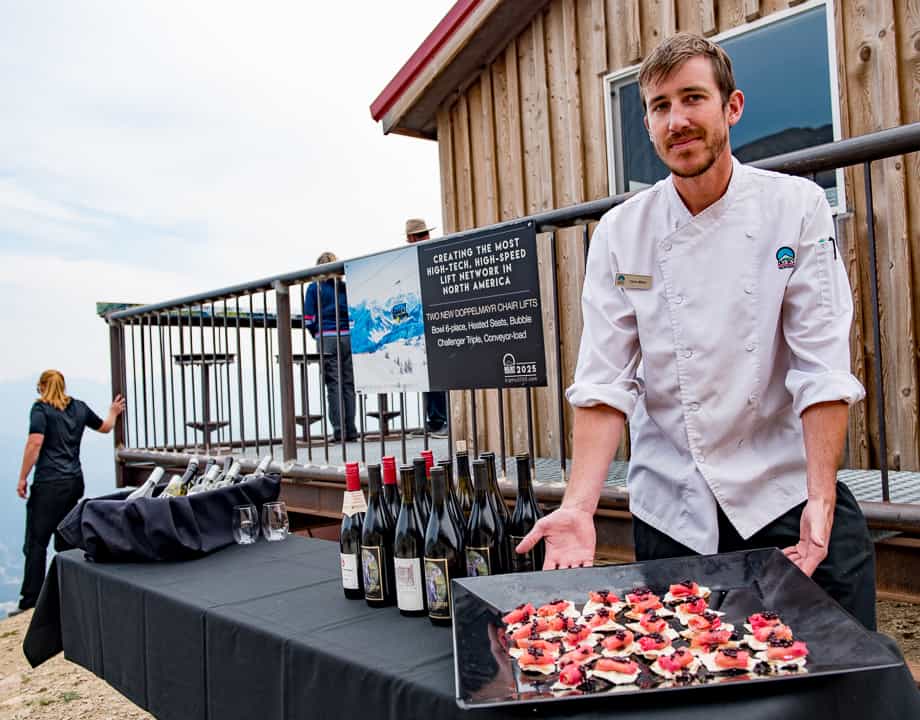 Big Sky Country Montana
"Pinot on the Peak" is a definite highlight of Vine & Dine. This Saturday adventure starts with a ride up Swiftcurrent chairlift to the burrito shack, where the first wine tastings occur. There is lots happening near the shack. Helmeted mountain bikers are plunging down the challenging trails; hikers are milling about – deciding on which trails to take. For those on the wine expedition, tables at the shack are spread with tasty hors d'oeuvres (no burritos) to compliment the various pinots from global wine producing regions, including Pinot Gris, Pinot Blanc, and Pinot Noir.
From the shack, it's a safari –type vehicle ride which takes visitors up to the tram station, then a seven-minute tram ride to Lone Peak and more bubbly. On a clear day at the summit (11,166 ft.), you can see two national parks, three states, and many mountain ranges. For those who will never ski off this daunting peak, or hike up to the top, the Lone Peak Expedition is one of those breathtaking, almost effortless adventures leaving you feeling like you've conquered the top of the world.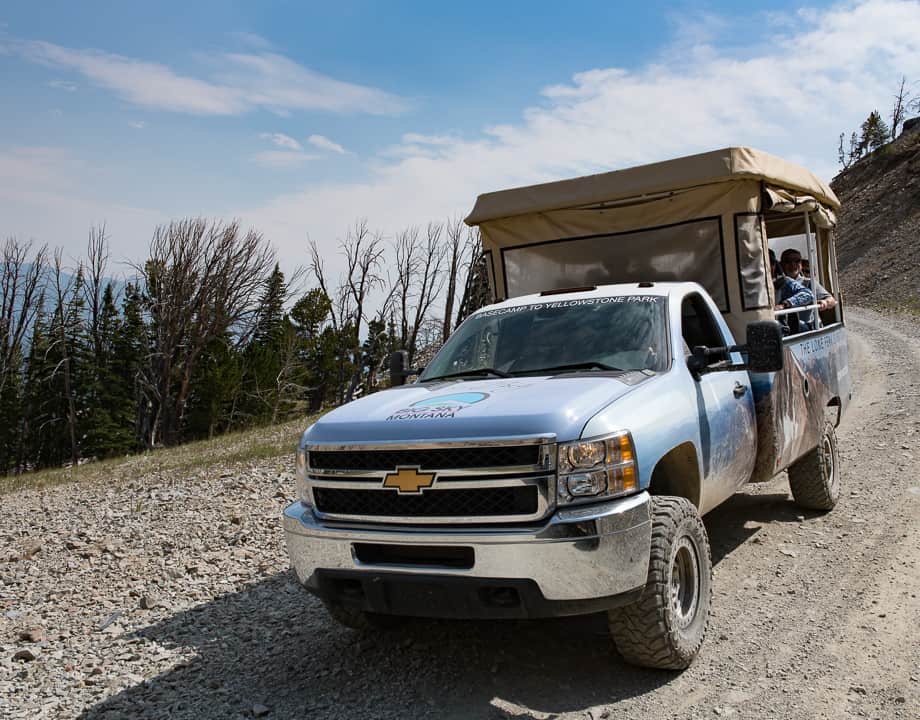 On the ride up, the guide shares a wealth of knowledge about the history of the resort, the skiing, and most fascinating, the geology of the area. Portions of Lone Mountain are actually rock glaciers, defined as slow moving rivers of rock and ice. After some time at the peak to soak in the scenery, it's the tram, the truck and finally the chairlift ride back to the Resort. Hardy souls can opt to hike down versus taking the chairlift, which might be the ticket to build up an appetite for one of the amazing dinners.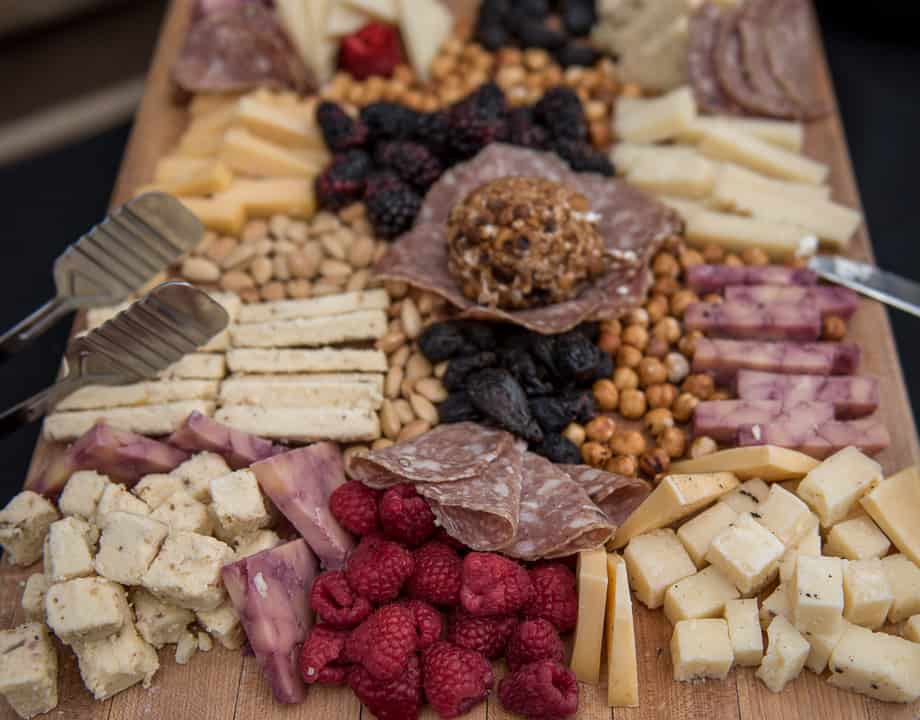 Big Sky Country Montana
Back at the base, there are opportunities for elegant lunch and dinners with noted chefs, such as John Besh (a James Beard Foundation award winner) and Scott Giambastiani, Global Program Chef for Google. These limited seating affairs feature Master Sommeliers such as Fred Dame and Jay Fletcher to help set the tone and educate on the perfect pairings of wine and cuisine.
Various seminars take place throughout the weekend. This year's topics included "Cheese & Wine….One Stinky Good Time", "Wines of Portugal" and "Wines Intriguing New Color….Orange". Regardless if you're a wine snob, or know nothing about wine, there is no better environment to learn everything you ever wanted to know about vino.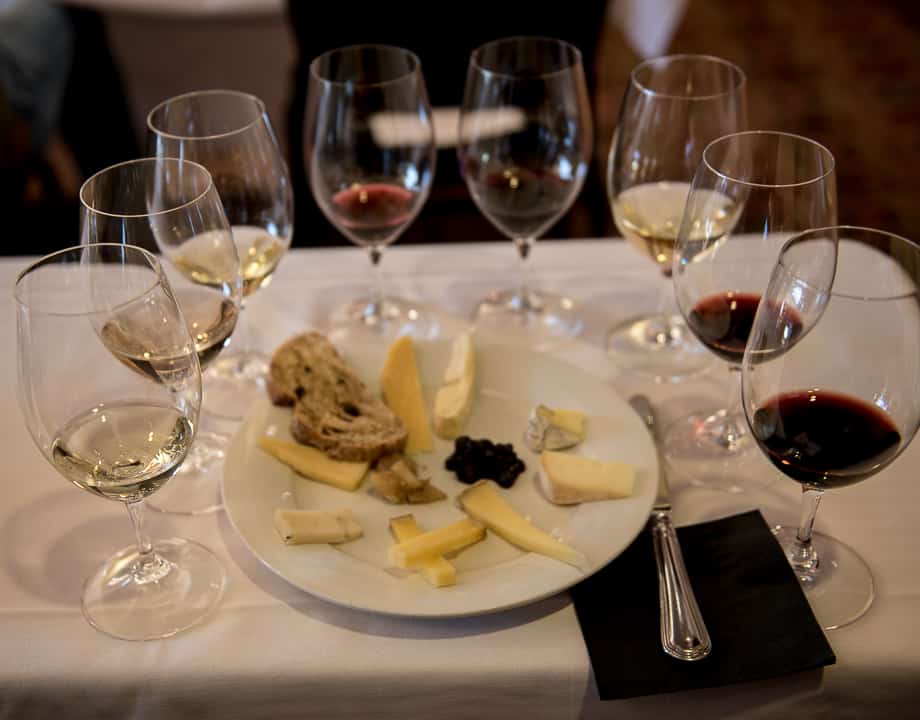 Another tasting experience is the "Live Big Resort Stroll & Market", which features local producers and craftspeople mingled together with wineries from around the world in a beautiful outdoor setting. Stroll, sample, shop and listen in on the culinary presentations while enjoying live music.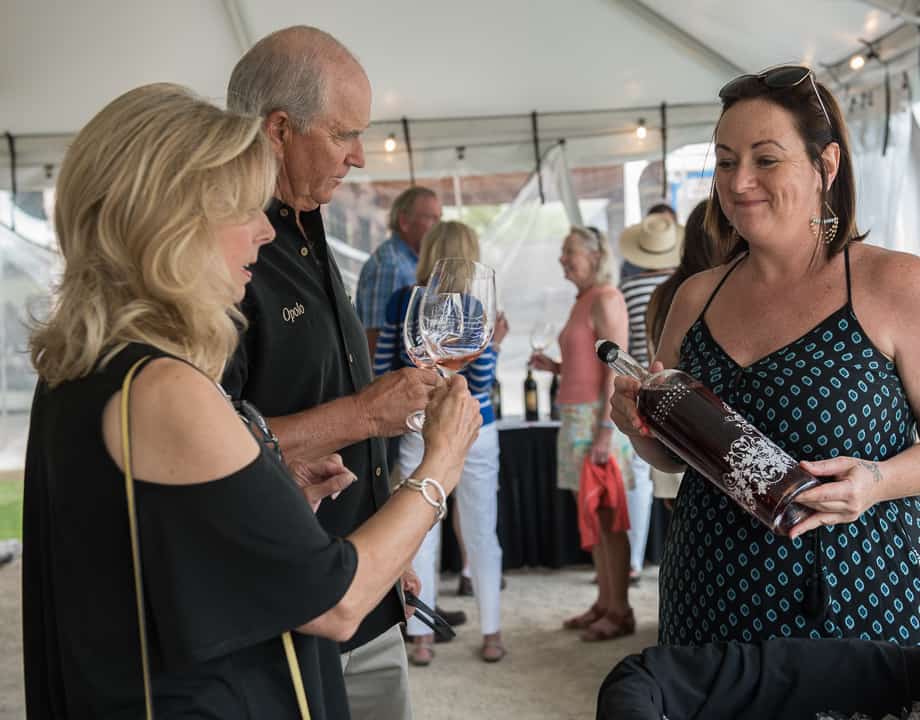 Big Sky Resort, Montana's premier ski resort, is located midway between Bozeman, Montana and Yellowstone National Park. Famed newscaster Chet Huntley, a Montana native, was responsible for the creation of Big Sky Resort, which first opened in 1974. Today, this well-loved property, with its tagline of "Biggest Skiing in America," offers a robust summer program, geared towards outdoor enthusiasts and families. It's easy to add into the Vine & Dine weekend all sorts of activities, including horseback riding, mountain biking, hiking, whitewater rafting, golfing, world-class fly fishing and kayaking. Or take a day to explore the nation's first national park, Yellowstone.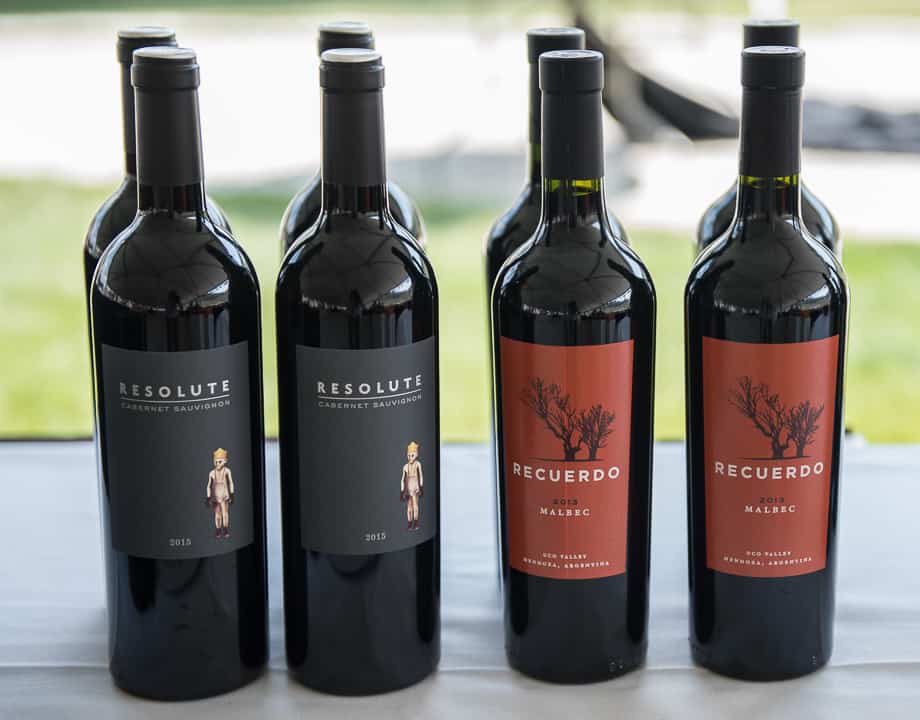 Big Sky Country Montana
The accommodations at Big Sky are plentiful, from the luxurious Summit Hotel to the original Huntley Hotel, part of Chet Huntley's vision for the resort. Chalets, condos, cabins, and elegantly furnished homes are available in a variety of price ranges. If you're flying in for the event, the closest airport is Bozeman Yellowstone International Airport. It's hassle-free to rent a car for the beautiful drive down the Gallatin Canyon to Big Sky or opt for a shuttle.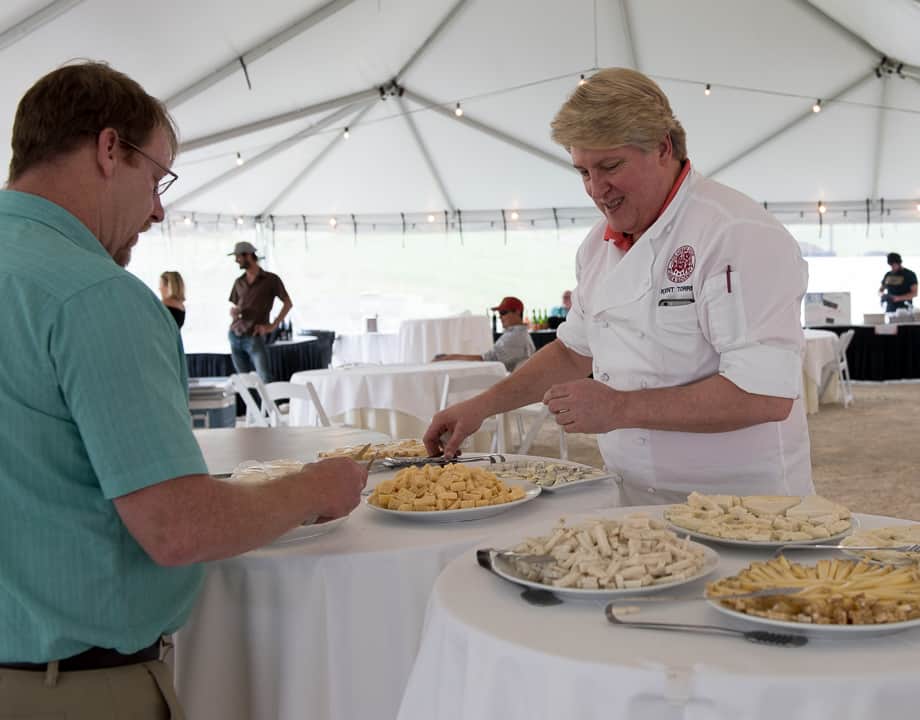 Big Sky Resort, and in fact Montana in general, wears well on everyone. It doesn't matter if you're uber-wealthy, or you're an average Joe. No one cares if you're driving a hummer or an old Ford truck. Everyone is here for the same reason, the contentment of the moment, the beauty, the space, the freedom to be who you are. Pair this up with a weekend of memorable eats and great wine and you have a winner. As Benjamin Franklin once said, "Wine makes daily living easier, less hurried, with fewer tensions and more tolerance."
Disclosure: The writer believes in full disclosure and wanted to let you know that this trip was provided by Big Sky Country, Montana. As is common in the travel industry, the writer was provided with accommodations, meals, and other compensation.
Recommended Reading about Montana:
Tall Tales: Dog Sledding Montana
The Ranch at Rock Creek, Montana
A Road Trip to Yellowstone National Park, Montana
A Bluebird Day at Yellowstone National Park