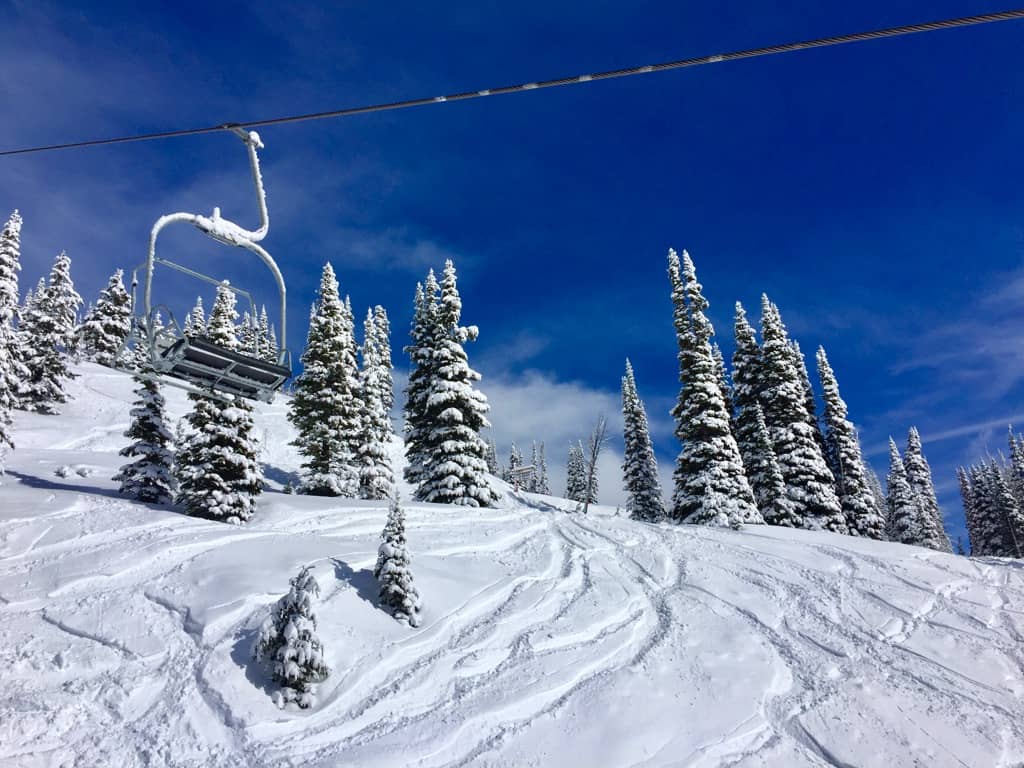 As you guys know, I recently returned from a trip from North Lake Tahoe and will soon be going to Telluride for a ski trip with my husband, so I wanted to write a complete list of what to pack for a ski trip (or snowboarder trip)! You not only need to remember to bring all of your ski or snowboard gear, but you also need to remember that sometimes when you ski is a "clear bluebird kind of day" and other times it is a "pure blinding whiteout snowstorm", so you never know exactly what type of weather you will get, so I say bring all your ski gear.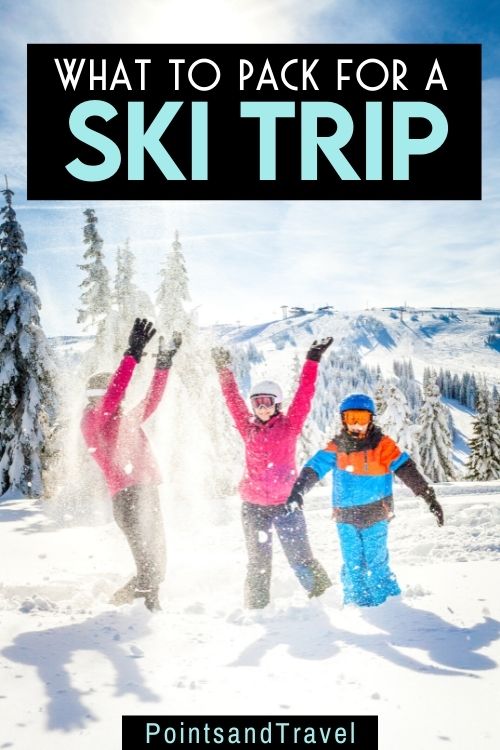 And if you don't bring it all, your only option is to purchase it from the ski shops around the mountain and that can get pricey in a New York minute!
Ski Packing: Layering Up or Down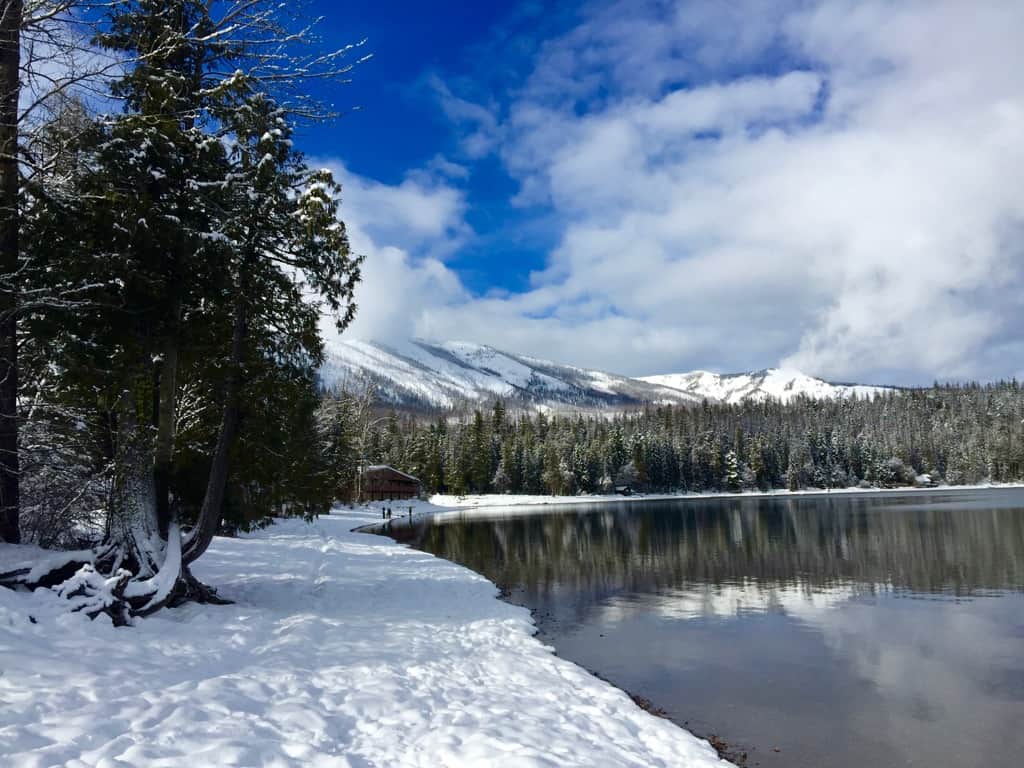 You can always layer up or layer down depending on the weather. The most important thing is to make sure you are warm enough and that your clothing is weatherproof for you to enjoy your days snowshoeing, skiing, and snowboarding. It doesn't matter which sport you choose, just keep yourself hydrated and warm!
I know skiing can be an expensive sport, so keep in mind that you may have to collect or borrow different pieces of equipment until you decide if you really are a skier or snowboarder or a snowshoe type of person! Plus if you are driving into a ski or snowboard mountain, remember that you will most likely need snow chains, even on a rental car, so keep that in mind as well.
I'm a practical traveler who has worked and reworked how to pack and what to bring with me for a ski trip, so here I focus on the ski essentials needed and I hope I am helpful in sharing my ski trip packing list with you.
Essential Winter Wear: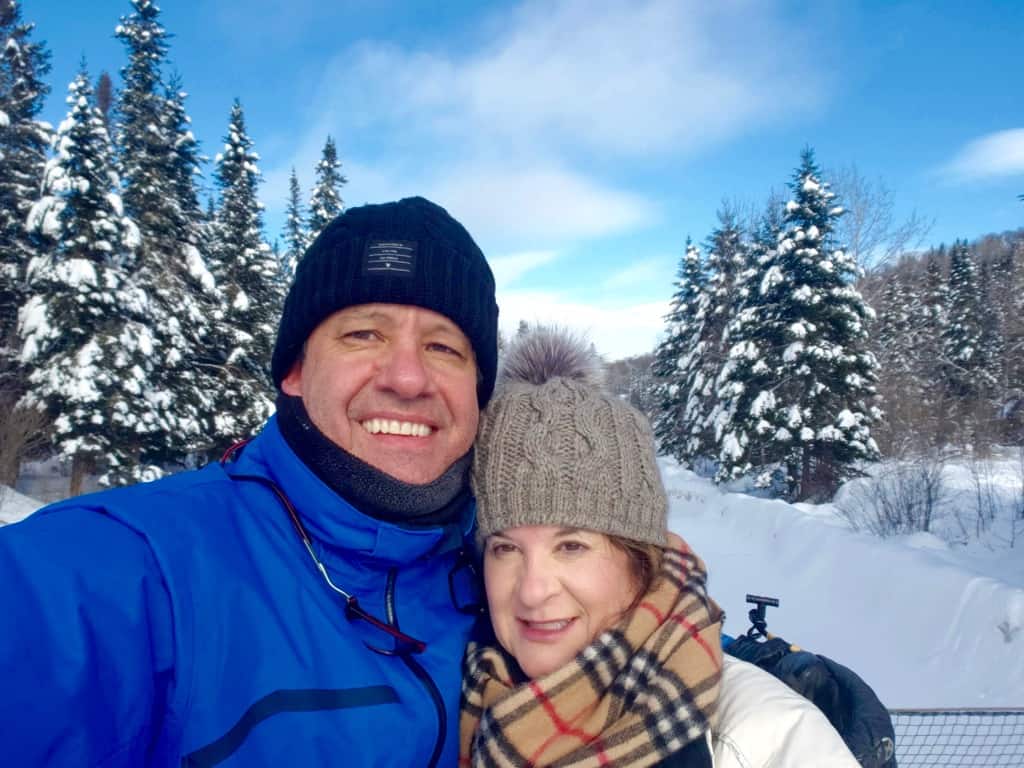 So let's talk about the basics for a day in the snow on a ski or snowboard mountain. Since we are a ski family, these are some products that we bring with us, as I think we have bought them all from head to toe at least one time in our lives. Since we are a family of four, I can guarantee to you that we have bought some good and some bad ski gear, so read over this list carefully and try to make your best decisions when buying ski or snowboard gear, as this stuff (ski and snowboard equipment) is not cheap!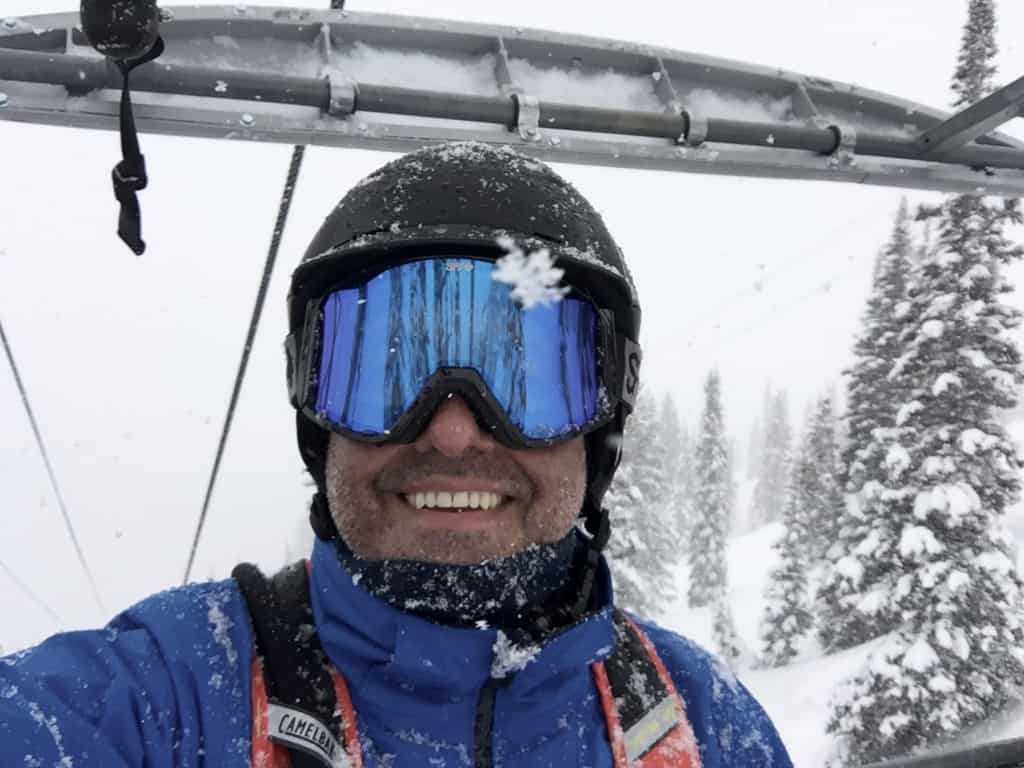 Hat or Ski Beanie:
Let's start with a warm beanie or hat or even a headband that goes across your head/ears. Whatever style it is that you like to keep your head/ears warm is imperative. Most of them cover your EARS which helps to keep your head warm. You want it to fit pretty well or close to your head as you most likely will be wearing a helmet. But if you don't wear a helmet, at least it should not fall off in the breezy wind as you ski. I love my hat, as it has a puff of faux fur on top and it is lined with a soft fabric. I love that soft lining touching my head and feels warm and cozy. I also like this one and this one.
Many men prefer the beanie style that is made from earth-friendly wool. I know my husband loves this skull cap as it fits great underneath his helmet. My husband is a ski fanatic and has tried thousands of pieces of gear!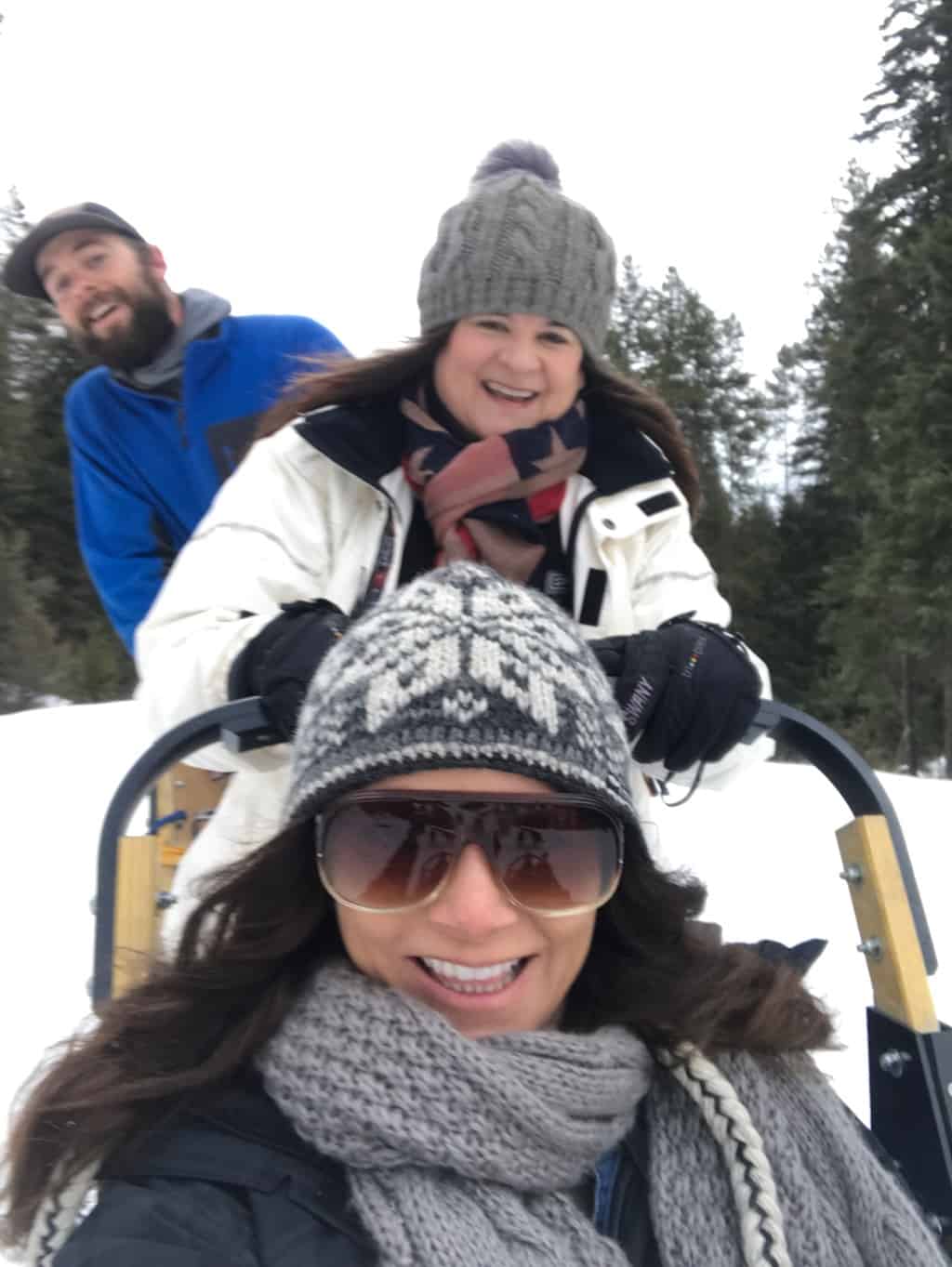 Neck Guard and Scarf
Depending on how cold it is, the neck guard can be essential. It keeps that cold air off your neck and I find it to be a necessity if I am skiing all day and there isn't much sun. There is a variety of styles, but I prefer the ones that have velcro in the back, and that way you can take them off easier than the tube version that goes on over your head. The problem with the tube is that you have to take everything above your neck off to get it off (helmet, ski mask, etc). Typically they have breathing holes that cover your nose and mouth. This keeps your fack and neck warm.
As far as scarfs go, I don't usually wear them while skiing, but do like a scarf around my coat when going out for dinner at night.
---
15 Exciting Things to do in Quebec City in the Winter
---
Winter Goggles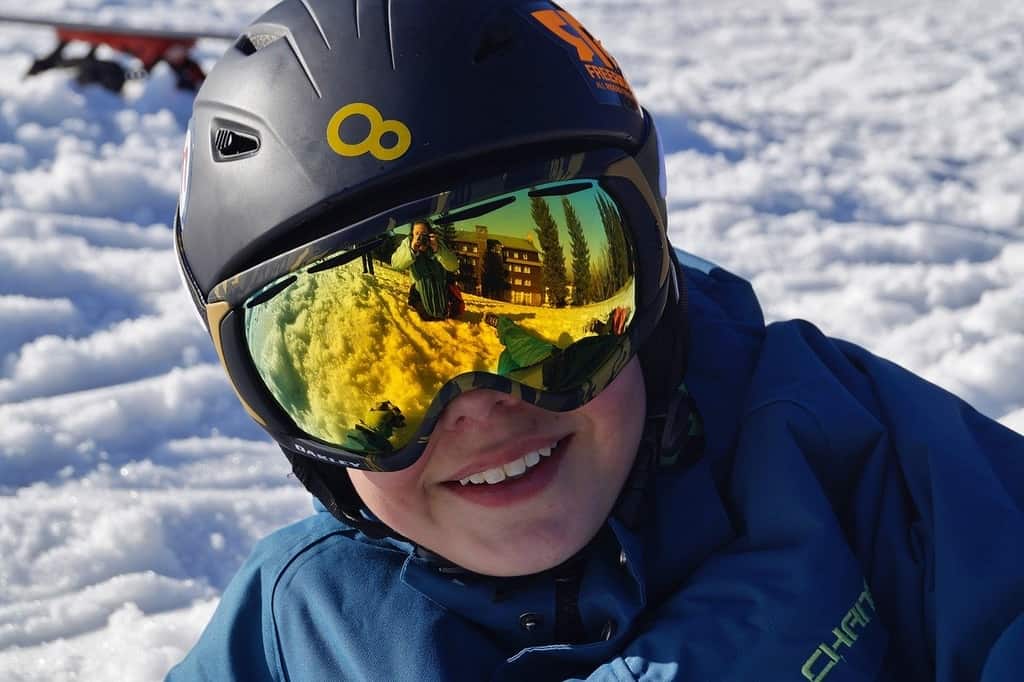 The prices and variety on winter goggles can vary quite a lot, so get the ones you don't mind paying for and don't mind losing! But the bottom line is you need them to have the optimal performance while going down the mountain in almost any light. They should have good ventilation and breathability, be comfortable, and have a good lens quality in varying light conditions.
Ski or Snowboard Helmet
If you are going to ski or even snowboard, in my opinion, I think you should at the very least you should wear a helmet. I cannot tell you how many times I have heard about or seen injuries due to someone not wearing a helmet. Just get one, wear it, and do the preventative medicine thing! Snowsports come with an inherent risk of injury, but a helmet can help you reduce that risk.
The best ski helmets are a way to protect the most valuable part of your body (your brain) and they are a low-cost investment compared to hospital bills. My kids both wear them and never question it anymore! They could be the difference between life or death, or at the very least disabled.
So what would you be looking for in a ski helmet? First, they need to meet the latest safety standards, be made of the highest quality materials, fit properly, and have shock absorption and impact resistance technology.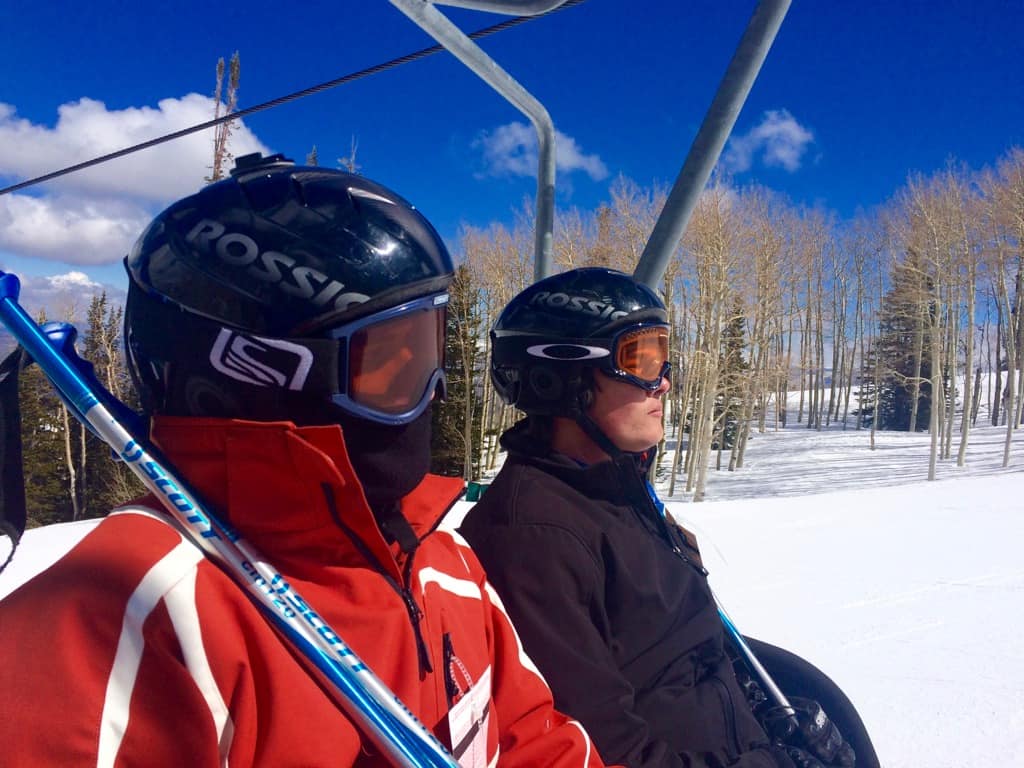 Thermal Base Layer (Long Underwear)
These are also a necessity when thinking of going to the snow. They typically have a top and a bottom and keep you pretty warm all day. We call them "skivvies", but basically they are what you wear underneath your ski clothing. Many people wear them made from Merino Wool. Don't get cotton. The deal with this underlayer is that it stays warm and helps you regulate your body temperature.
They also are odor and water-resistant. Sometimes if the weather is not that cold, you can go without this layer – again it depends on the weather, but I always bring a base layer. Because this base layer absorbs your body's sweat from your physical activity, I would recommend that you will want at least 2 top layers and 2 bottom layers, that way you can wash one pair while wearing the other pair.
---
How to Plan the Perfect Lake Tahoe Winter Trip
---
Ski Jacket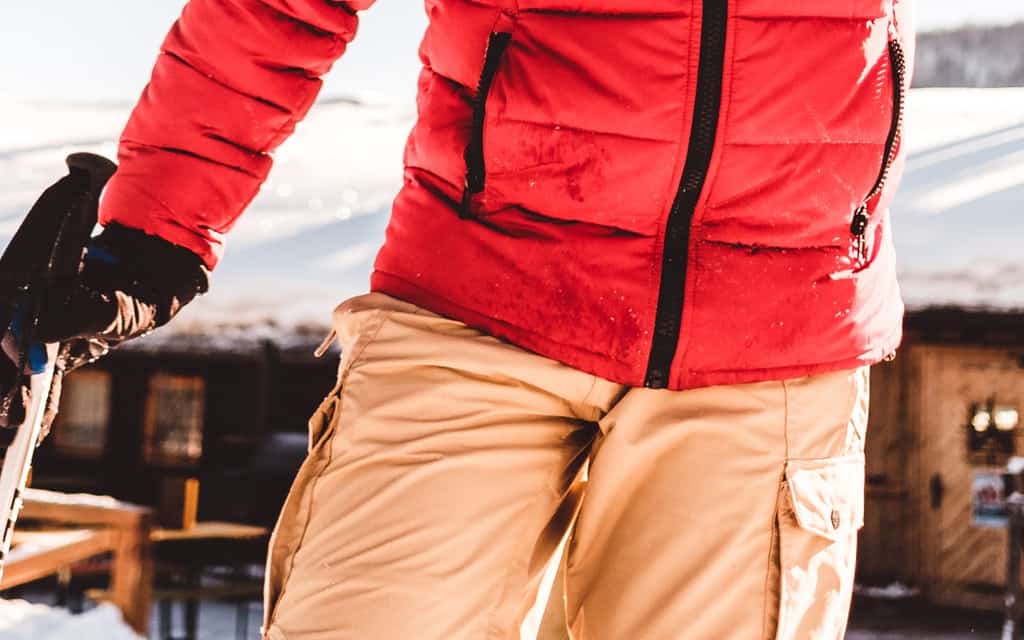 One of the most valuable things you will have in your ski wardrobe is your ski jacket. A good ski jacket will offer extra features uniquely designed for use on the slopes, so don't just buy a regular jacket. I recommend going to a ski shop and trying on a lot of different ski brands to see what style and fit works best with your body. Then go online and see if you can find it at a cheaper cost.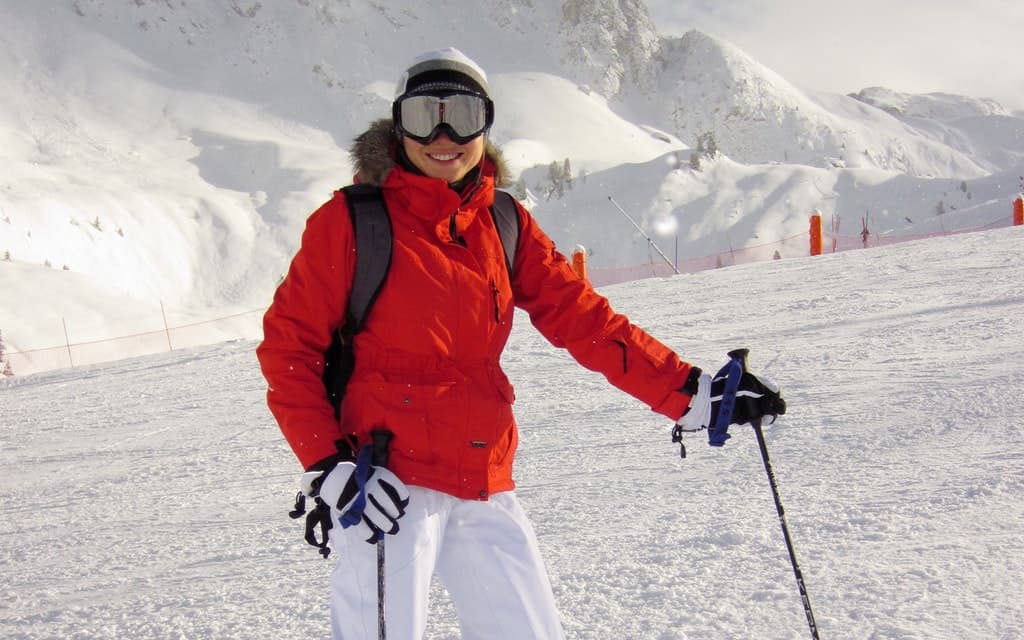 The ski jacket should be comfortable (you will basically be exercising!), water-resistant, moisture-wicking, and made of a breathable fabric. Ski jackets also typically have an elasticized waistband that fastens down separate from the jacket to prevent snow from entering underneath the jacket if you fall. If your jacket doesn't have one, snow getting into your jacket will melt and make you wet. Also, many jackets have detachable hoodies with or without fur. Many people purchase down feather jackets that are usually lightweight. Gortex is great too!

Other helpful features in a ski jacket include ventilation zippers that are under the arms. These keep you cool if you get overheated. Also, most ski jackets have elasticated cuffs on the arms and stop snow from touching your skin. A high collar on a ski jacket is also a good feature to have, as you can tuck your face inside this – something that comes in handy when sitting on a chairlift if you don't have a neck guard.
Ski Shirt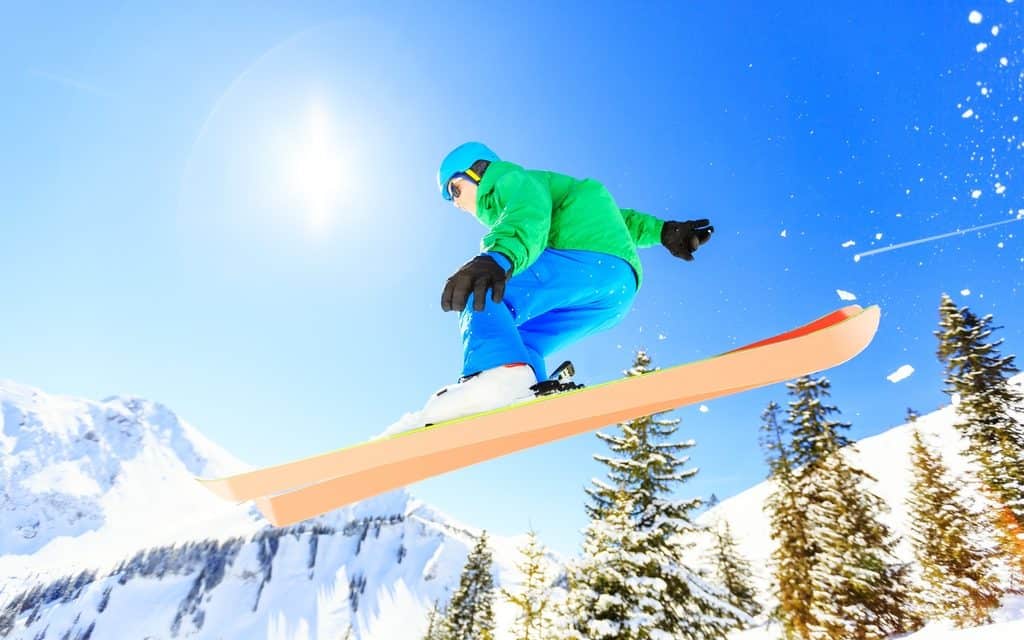 This can vary from person to person, but there are loads of ski shirts you can wear from branded styles that are cool to your personal preference. Many people like warm flannel shirts made with merino fabric. I personally don't like the flannel look – but hey, choose what you like. The most important thing about the shirt is that is should be made from moisture-wicking and breathable fabric.
Usually, they are odor and wrinkle-resistant material. Typically, they have some hidden inside pockets or zipped pockets where you can store a credit card, some money, or a key to your condo in them. So check out these and these: mine and my husband Patrick's.
Ski or Snowboard Gloves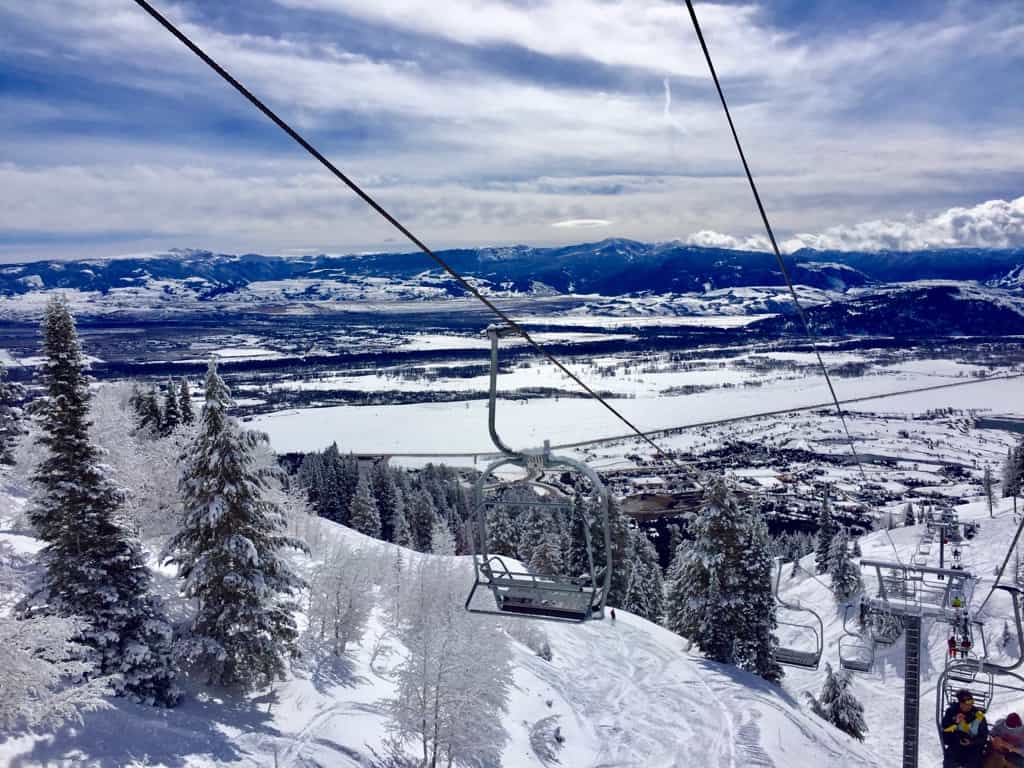 You can't go without your gloves! And for us, we like a one-liner glove and one outer glove. That way when you need to get to your phone or your money, you can pull off the outer glove and still have on a thin layer of gloves underneath. Most ski or snowboard gloves have a strap that goes around your wrist so that if you take the glove off, it is still attached to you! I can't tell you how many single gloves I see laying around ski resorts!
Outer Glove Liner Glove
Ski or Snowboard Pants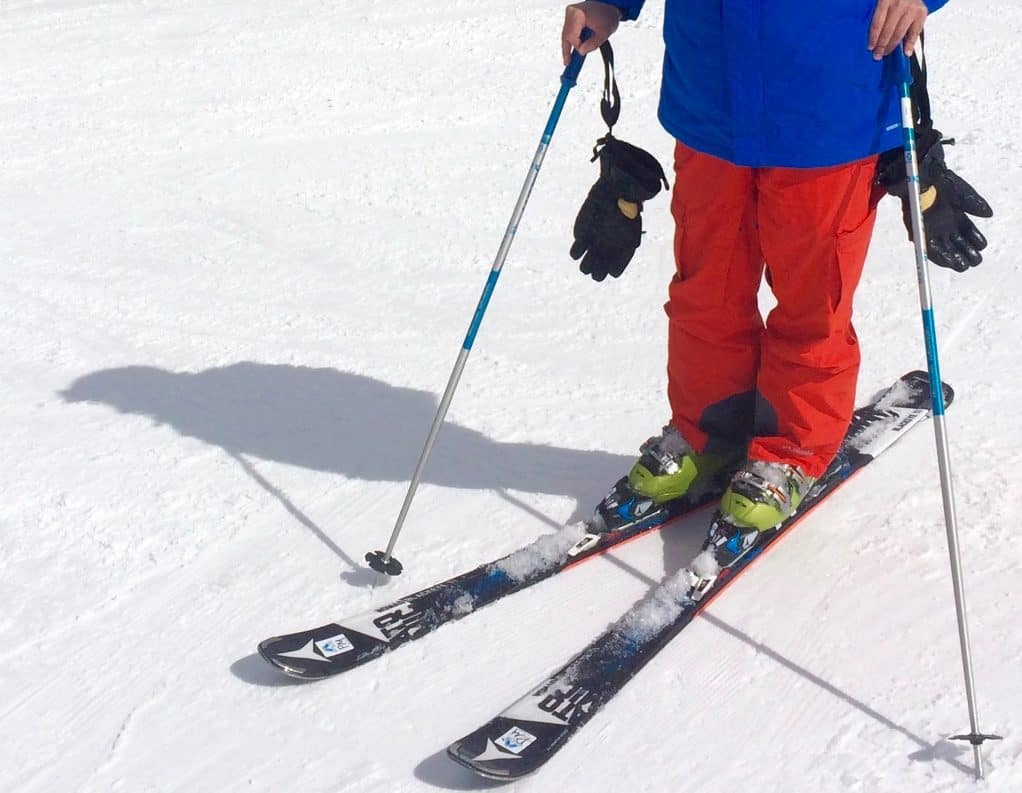 Again, another valuable asset to your ski wear is the pants that you will be wearing. And once again, they need to be comfortable, moisture-wicking, water-resistant, and made from a breathable fabric. They typically have an extra piece of material around the leg that lays over your ski boot so that snow does not get down into your boot or get your sock wet. This material is called an "ankle gaiter". The pants typically have lots of pockets and the seams are windproof and waterproof with sealed seams. Some people even purchase a ski overall or bib versus a pant, so that if they fall, the snow does not get into their pants!
---
16 Awesome Things To Do During a Norway Winter
---
Winter Boots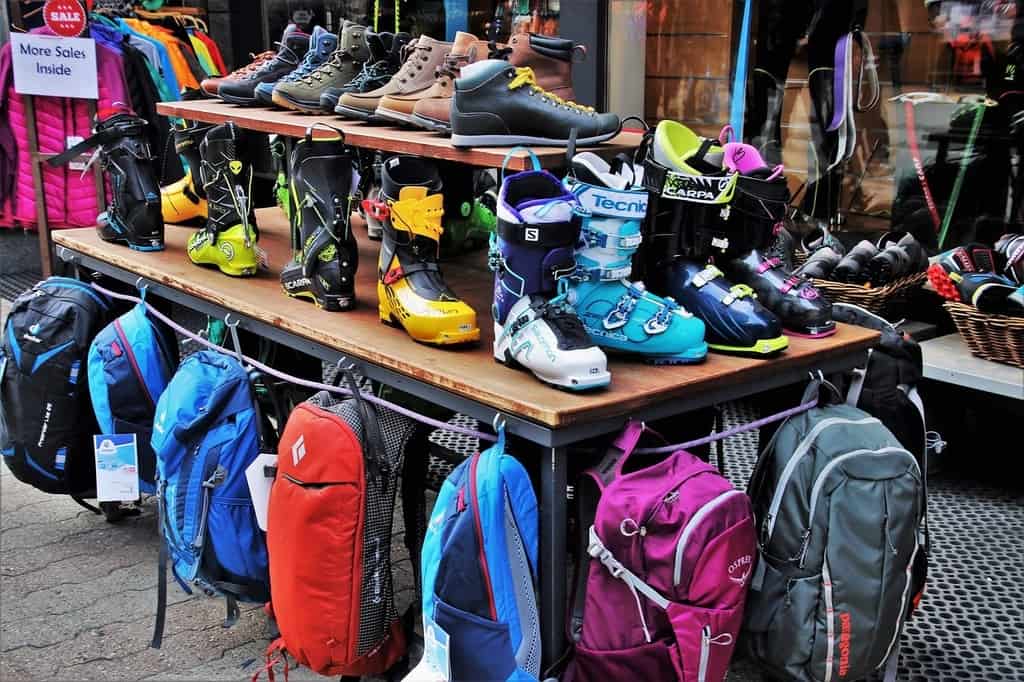 Again another must-have for going out in the snow, you need a boot that is waterproof and comfortable. Remember you will have ski or snowboard boots on the slopes, but these are the ones you wear before you go to the rental shop to get ski boots. I personally prefer ones that are easy to slip on, lined with something furry, and are lightweight.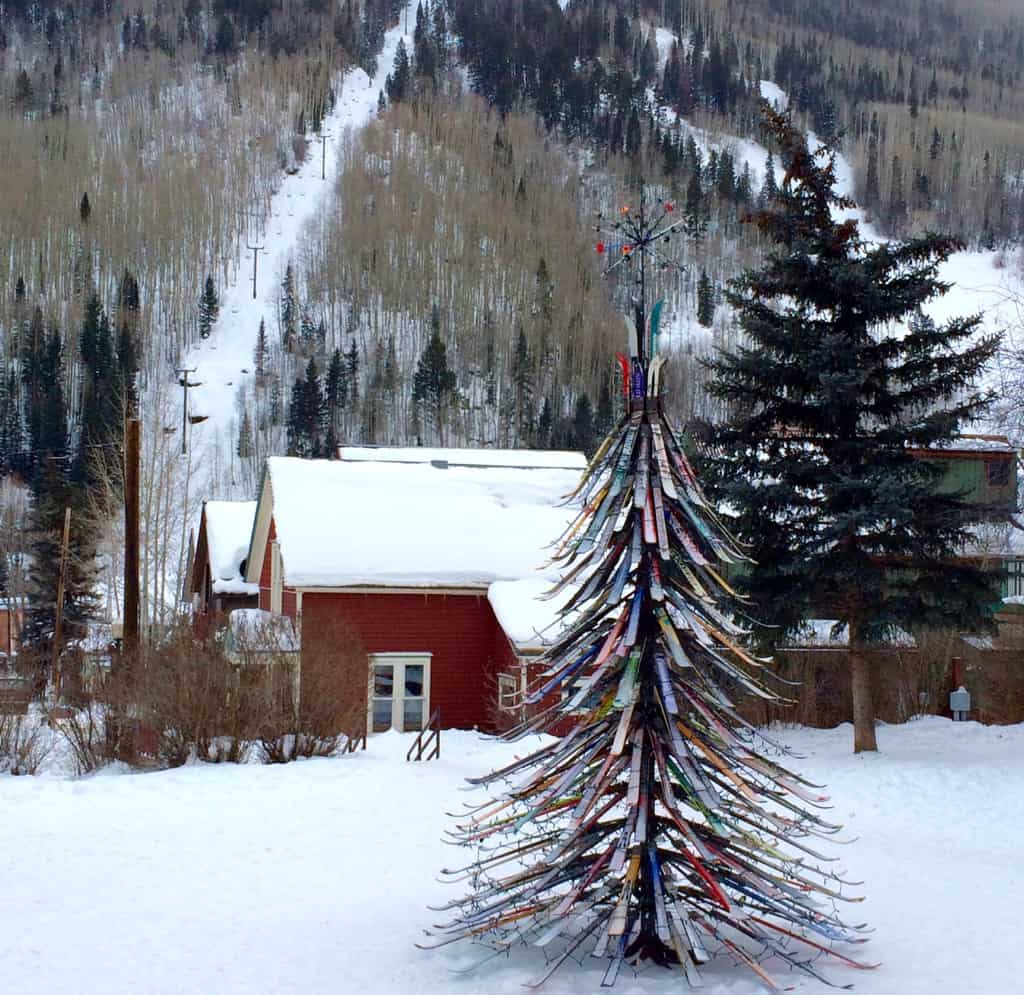 ---
Six Important Things To Pack For Your Travels
---
Wool Winter Socks
And don't ever forget your winter socks. They typically are made from a warmer material and can come in varying degrees of thickness. So don't just bring your regular socks, because your toes will freeze! Bring socks that are made for the winter temperatures and that are heat-regulating and possibly made from wool. I wear my lightweight sock on Bluebird Sunny days and my heavy socks on the colder, barely sun days.
Even these battery-operated heating socks are pretty cool, especially for those who get cold easily.
Other Needed Accessories: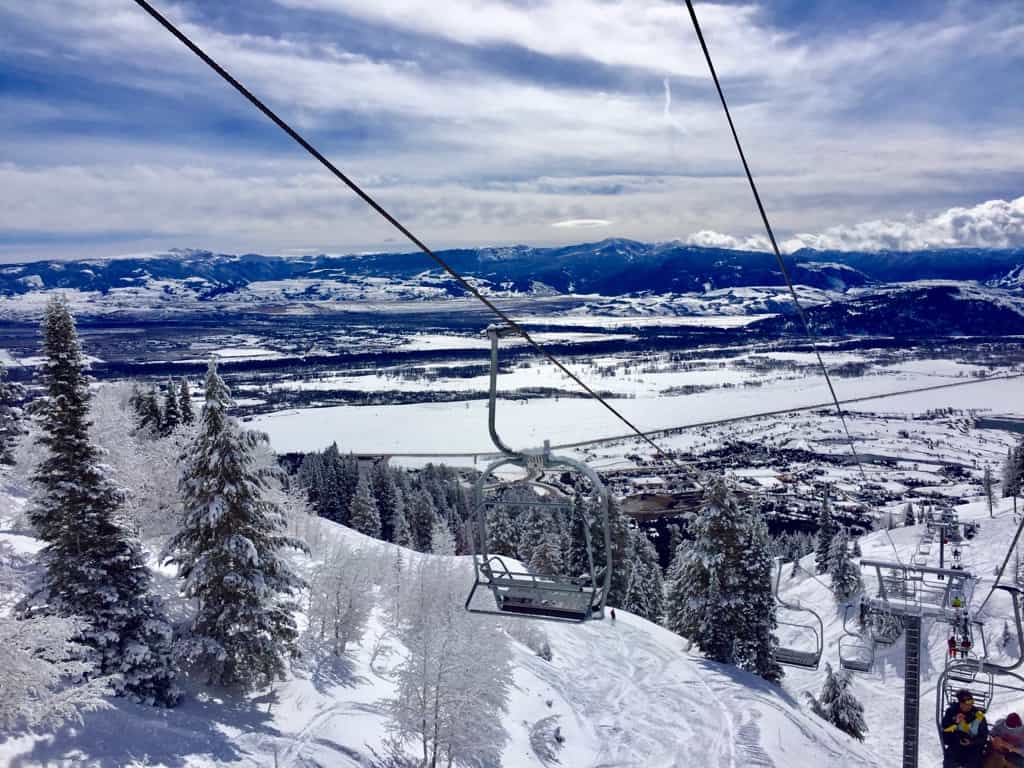 Sunglasses for either a "bluebird day" (ie not snowing) or for apres ski. Many times the sunshine interferes with your eyesight, so they are a good thing to bring. If skiing on a gorgeous day with your sunglasses, be sure and get a sunglass strap, so you don't lose them.
Small backpack or Camelbak, a place to put your credit card, your money, your phone or walkie-talkie, your water bottle, your lip balm, your body warmers, etc when you are skiing.
Eco-friendly Water bottle
Protein Snack Bars
Sunscreen
Hand and Toe Warmers, as I said before, you never know if it is going to be hot or cold. So on snowing days, hand and toe warmers are great!
Carmex Lip Cream, so your lips won't be dry, chapped, or cracked.
External battery pack and chargers!
Cell phone or walkie-talkies, We use these all the time, it is a great way for families to communicate.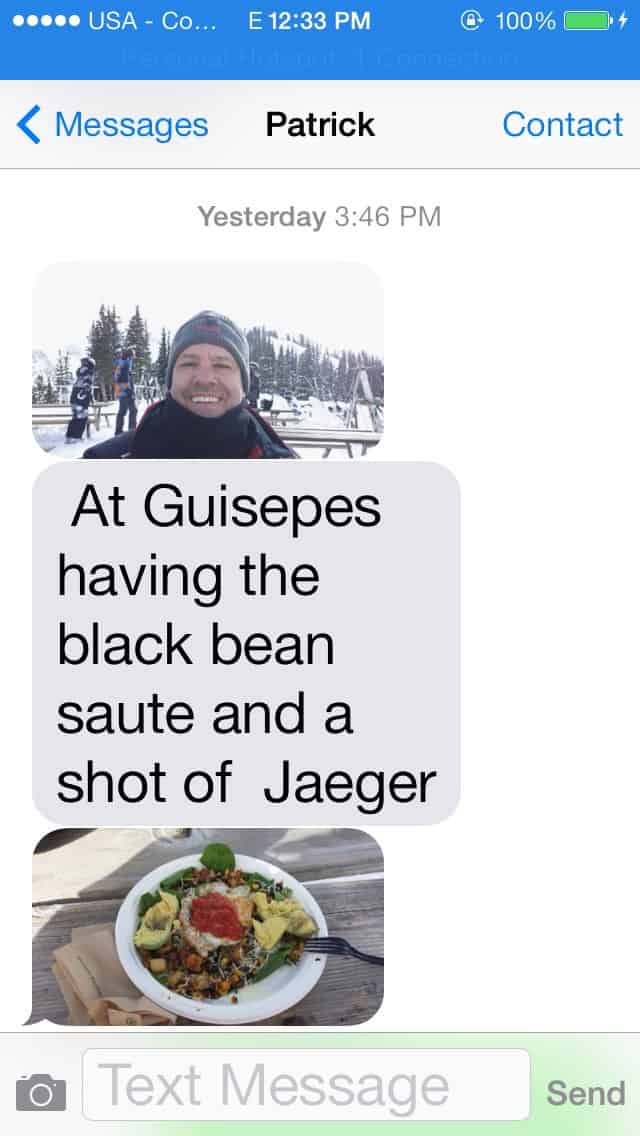 Products to bring for either before or Apres Ski
Waterproof Mascara for women – I mean, who wants black mascara running down their face?
Biofreeze Pain Relief Gel – you never know if you are going to fall and hurt yourself. I like the roll-on version, but if your muscles are achy after a day of skiing then Biofreeze is great!
Epsom Salt Bath – now this may sound crazy, and we only bring it if we are going skiing for a week or so, but sometimes a good Epsom salt bath really does help to soothe the overworked muscles.
Bathing Suit – no matter what, we always rent a place or stay in a place that has a jacuzzi for apres ski. Nothing soothes the muscles like a hot jacuzzi, so bring your bathing suit! We just go to the jacuzzi wearing out winter ski jackets and ski boots! So no flip flops needed.
Ski Equipment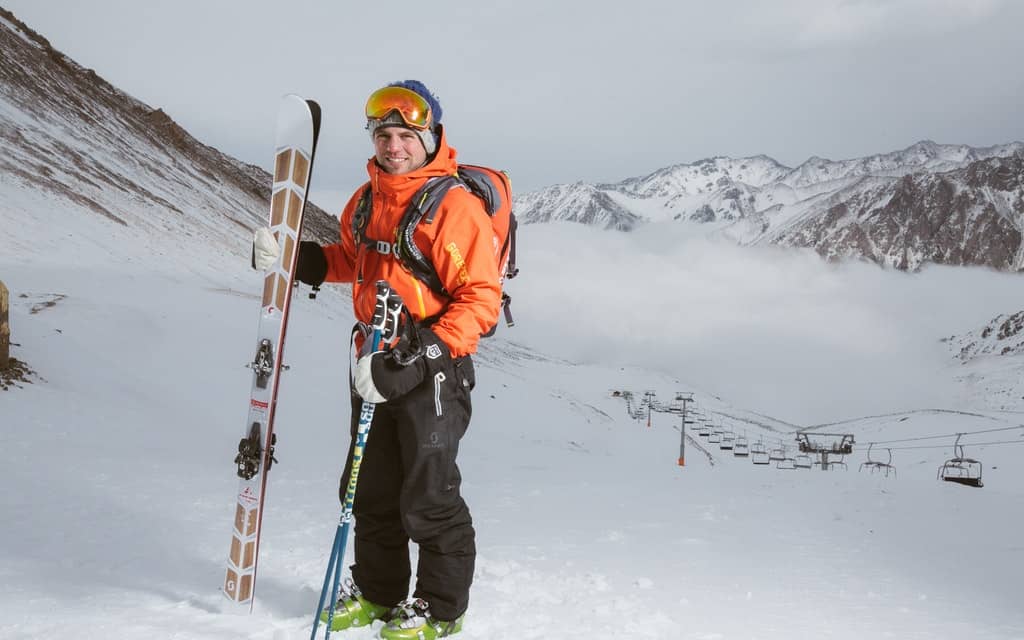 Before you take your trip to whatever mountain you will be going to, go on their website and get some information about renting ski equipment. I and our kids have all the above gear, but when it comes to actual ski gear we went rather than investing in expensive gear. Because my husband is a ski fiend, he actually has purchased his own gear – more specifically his own boot, as that is the piece of gear that is most important for a fit. If your boot doesn't fit right, you will be miserable all day and will quit almost before you get started!
We believe in getting good gear, so find the rental website, fill out the information, and get demo skis, as those are the best quality skis you can get when renting. Don't forget to rent ski poles too.
How to Pack for a Ski Trip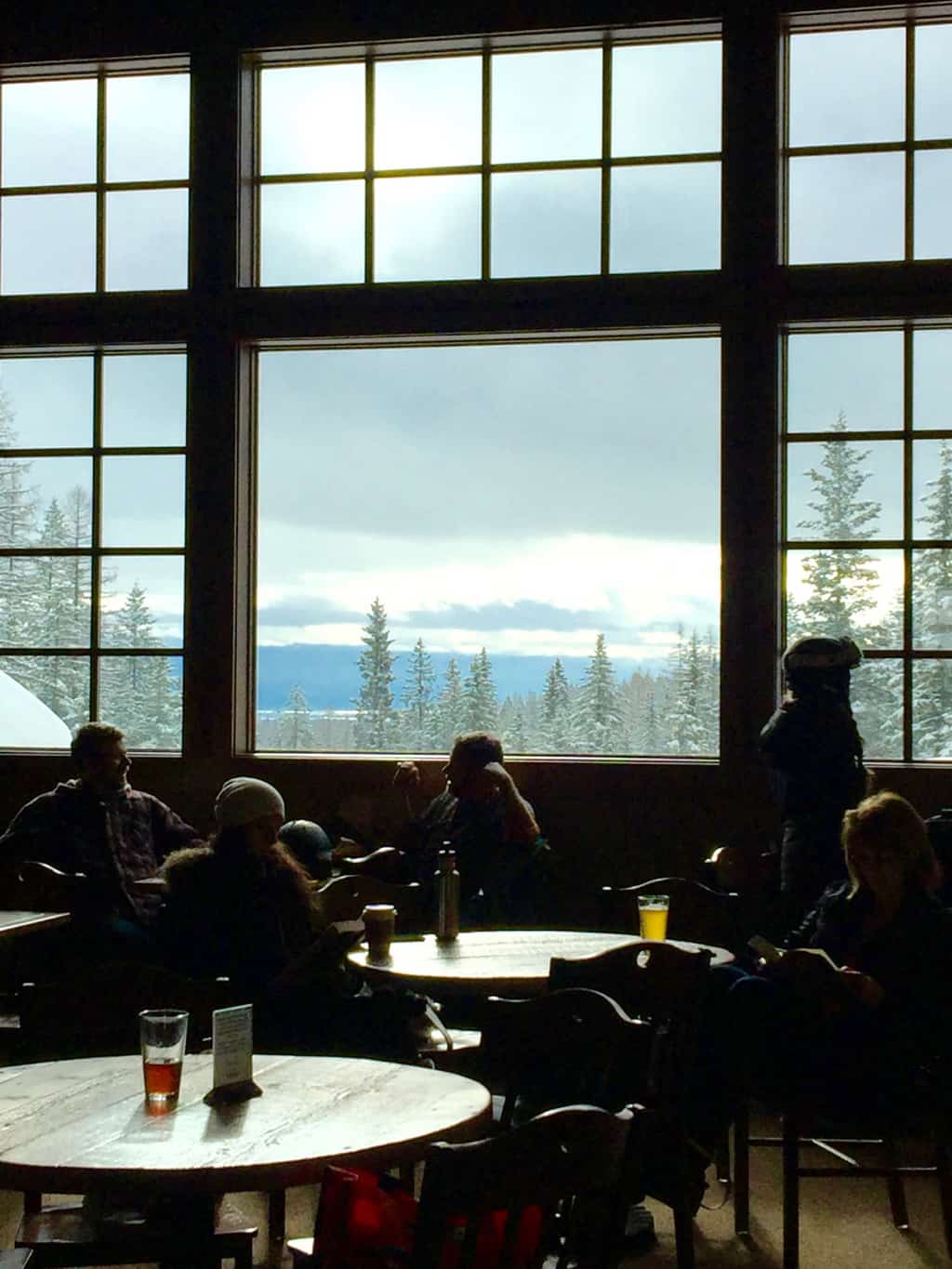 Here are a few tips I have learned to be tried and true through the years of packing for a family for a ski trip: Each family member has a ski boot duffle backpack, which has two pockets, one for boots and a center compartment for other gear. We prefer carry-on luggage, so these are carried on to the plane as our personal items. Each family member is responsible for their own gear.
Placed inside the ski boots, we put two pairs of ski socks and our goggles in a protective bag. Inside the center compartment, we put 2 other pairs of socks and extra hand and feet warmers. But if you are from a cold area of the world, you can also just wear your boots and socks. We're from Arizona and it is simply too hot to do that!
We also wear (or carry) our ski jackets onto the plane as a way of carrying our gear instead of packing the bulky stuff. This makes it easier to access our gear if we want to go skiing the day we arrive as we are wearing it. Inside the jacket pockets, we generally have our ski gloves (or attach them to hang on to the jacket), our inner gloves, our neck gear, packages of hand warmers, walkie talkies set on the family station, and if we pre-purchased our ski lift tickets online, we would have them too.
---
More Packing: Safari Outfit: What to Pack for an African Safari
---
Apres Ski Wear
For travel outfits and après ski clothing, I typically bring lots of black-colored clothing, which hides stains, and coordinates easily with other pieces of clothing I bring. Denim is not typically worn by women in ski towns, so I mostly bring black pants and leggings to go around town.
For the kids and husband, they bring a pair of jeans for going out at night and also collared shirts for the nights when we are going out for dinner.
Further Reading for Winter Places to Ski:
This is the end of our family guide as to what to pack for a ski trip! We hope you found it useful! We also wanted to share some other posts that we've written that we think you'll find useful:
Montana's Winter Wonderland – Ski Whitefish
What to Do in Telluride Colorado
Ski Trip Packing List:
---
Here is a quick ski packing checklist to help you get organized.
This is our easy guide to making sure you bring everything you need for an amazing ski trip!
TIP: Copy/paste this into word and press Print!)
---
Ski and Snowboard Gear:
Hat/Beanie
Scarf / Neckwarmer
Face Mask
Ski Goggles
Ski Helmet
Ski Gloves (inner and outer)
Thermal Underwear or Baselayer
Ski Jacket
Ski Shirt
Ski Pants
Ski Socks
Snow boots
Non-ski clothing
Ski Accessories:
Ski Backpack
Ski Poles
Water bottle
Hand/toe warmers
Phone
External Battery pack
Charger
Carmex or Chapstick
Sunscreen
Ski Equipment:
Helmet
Ski Boots, possibly
Purchased Ski Pass
Mountain Casual (Non-ski clothing)
Gloves/Mittens
Warm Jacket
Warm Hat
Lots of Warm Socks
Warm Waterproof shoes
Pants
Warm Tops
Underwear
Sleepwear
Swim Suit
Comfy after ski pants and tops (Yoga pants and a sweatshirt)
Toiletries
Sunscreen with SPF 50 or above
Lip balm (w/SPF in it)
Toothbrush, toothpaste, and floss
Contacts/Glasses, contact solution, and case
Extra contacts/glasses
Hairbrush
Body Lotion
Deodorant
Shaving products
Nail Clippers/Tweezers
Miscellaneous Things You Will Need
Phone, Charger
Headphones
Tablet/Computer
Medical Insurance Cards
Medications/Vitamins like EmergenC or Airborne
Wallet with Cash/Credit Cards
ID card – Passport or Drivers License
Book to read?
First Aid Kit: antacid, antihistamine for allergies, bandages, motion sickness medicine, mild laxative, pain reliever, antibacterial wipes, and cream
Toe and Hand Warmers
Travel pack of tissues
Water Bottle
Swiss Army Knife
Disclosure: As is common in the travel industry, I was provided with accommodations, meals, and other compensation for the purposes of review while on a few ski trips. While it has not influenced my review, PointsandTravel.com believes in full disclosure of all potential conflicts of interest. All photos were either taken by the author/or were given permission from the photographer. Affiliate links may be located in this article.