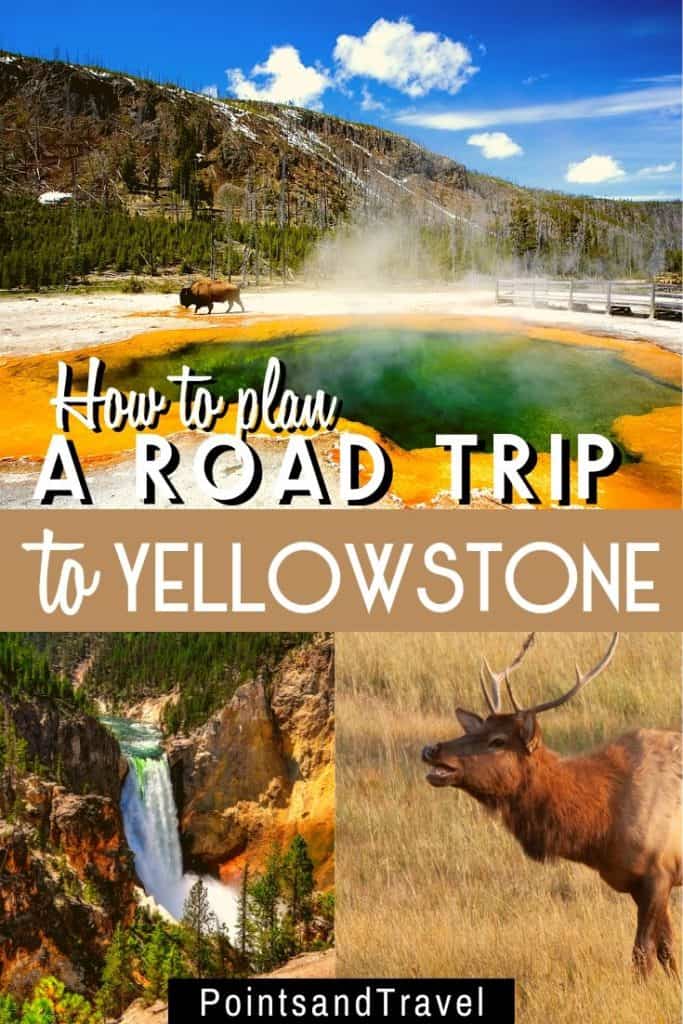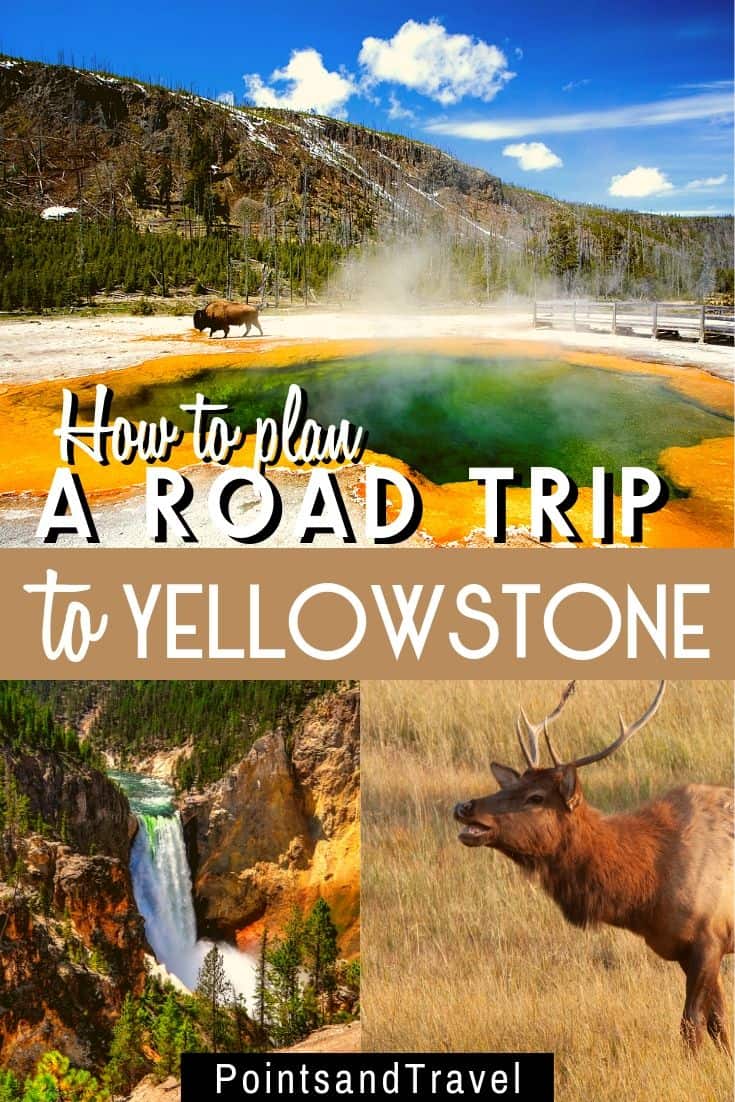 The Ultimate Road Trip Guide to Yellowstone
From Bozeman, we had driven into Gardiner, Montana. Gardiner sits right on the edge of the North entrance to Yellowstone, where the iconic Roosevelt Arch was perched way back in 1903. President Theodore Roosevelt was known as the grandfather of conservation and it was he who helped in securing these lands as a National Park for the United States. His signed signature upon the wall of the arch is still there today. So I figured to make the Ultimate Road Trip Guide to Yellowstone, I need to follow in the footsteps of Calamity Jane and Buffalo Bill – so that is what I did. So follow along!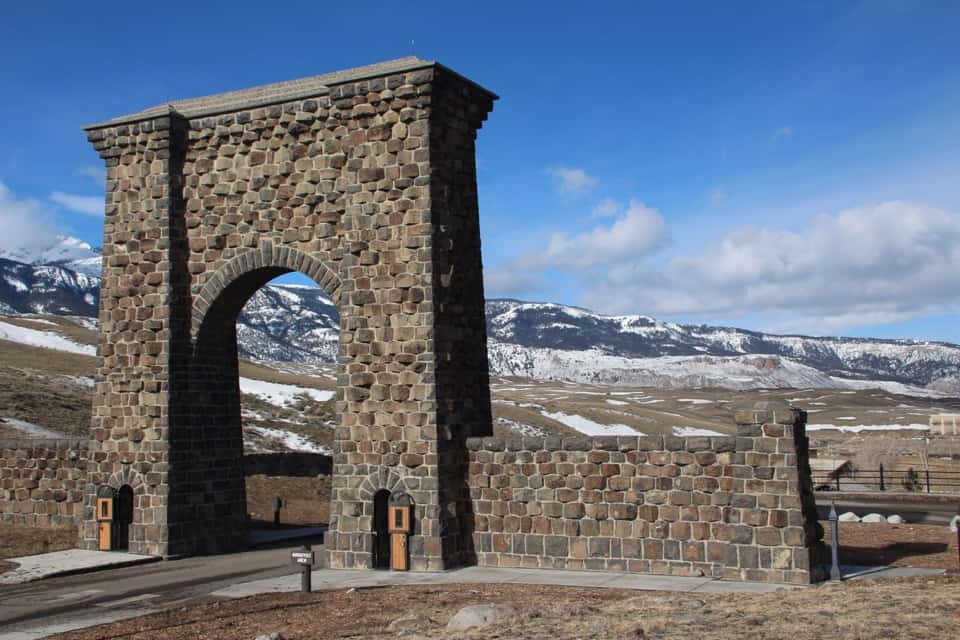 ---
"We have fallen heirs to the most glorious heritage a people ever received, and each one must do his part if we wish to show that the nation is worthy of its good fortune." – Theodore Roosevelt
---
We had chosen an outfitter and guide company called "Flying Pig Rafting", whose guide would take us into Yellowstone Park to go snowshoeing for the day.
Fortunately for us, we had the guide Josiah, who was a walking encyclopedia of the park and a generous soul as well. He drove us around, pointed out hidden animals, and told us stories of the region past and present. As we approached the area for snowshoeing, he graciously helped each other get into our snowshoes and carried an ice chest full of our lunches and warm drinks to a viewing spot for us to enjoy our lunch in the snow!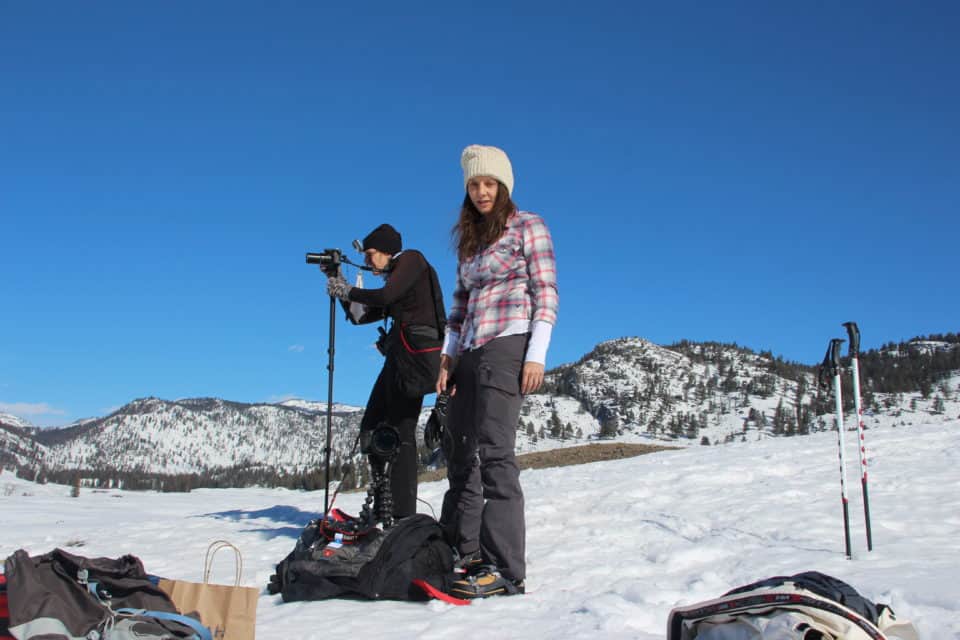 Once he sat everything down, he dug a "sofa" for us to sit and have a brown bag lunch with a view. It was quiet and still (and basically kind of perfect!). Before I knew it, I was sitting on this hand-dug snow trough "sofa", having a packed lunch and enjoying the scenery.
My feet were stuck in red snowshoes overlooking a slope of a mountain with live bison as my view in Yellowstone National Park! This was a super cool experience to do in Yellowstone, so be sure to engage a guide when visiting the park.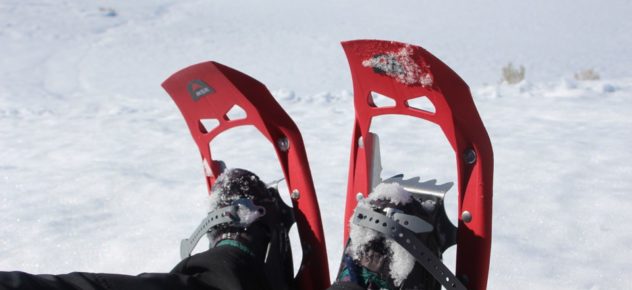 It was only a few days before on a cool February morning that I had landed in Bozeman, Montana, and was ready for the "Big Skies" and "Open Roads" known worldwide as the gateway to Yellowstone National Park. I was ready to take the ultimate road trip to Yellowstone National Park in Montana and itching to see the waterfalls, bison, and a few geysers that are legendary fixtures in this neck of the woods. This trip did not disappoint.
---
Interested in Taking More Road Trips?
My Packing List For A Road Trip
The Classic American Road Trip: Florida Keys
Kitschy Florida Roadside Attractions: St Augustine, FL
Southern Utah Mighty 5 National Parks
5 Places You Must See on a Southwest USA Road Trip!
---
Ultimate Road Trip to Yellowstone National Park
But wait, let me back up to tell you about my entire road trip to Yellowstone National Park in Montana …
How to Get to Yellowstone National Park
I arrived in Bozeman via the best airport ever: the Bozeman Yellowstone International Airport (BZN). Don't worry, there are plenty of international and national airlines flying in and out of here:
American Airlines, Delta Airlines, United Airlines, Allegiant Air, Alaska Air, Frontier Airlines, JetBlue
So you have plenty of choices! And there are only a few gates, so it is an easy in-easy out airport!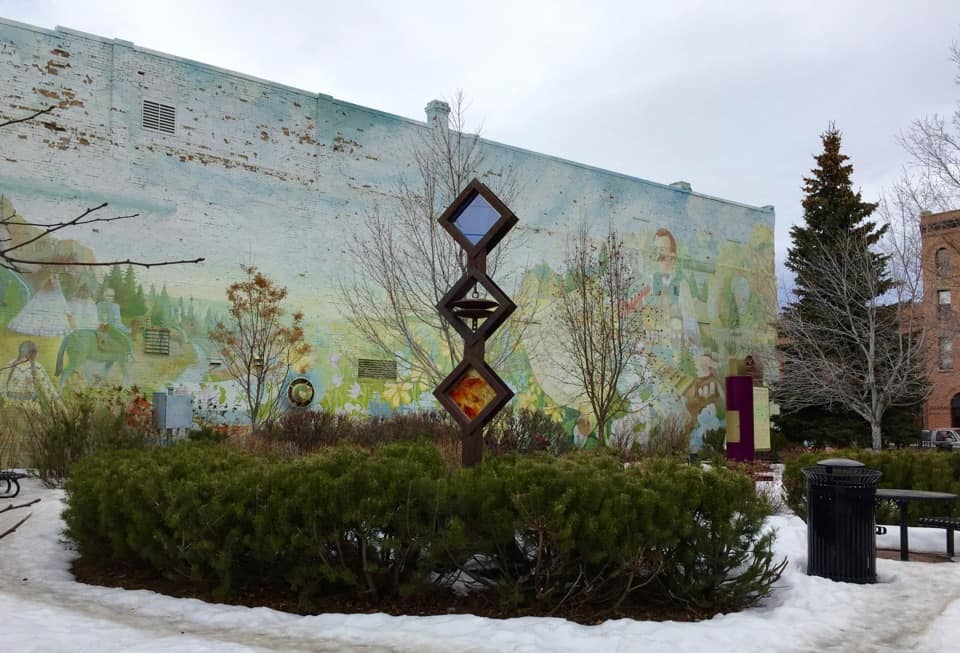 BozeAngeles, Montana and Wide Open Spaces
I wanted to see the gateway town of Bozeman before heading off to the main attraction, so I spent an extra day in this bustling town nicknamed "BozeAngles"! It is becoming more and more like Los Angeles with its bustling new economy moving in. This is what I heard from the local townspeople.
What I experienced here though, I didn't expect to find. I found genuine people, people who loved the lands of Montana as if all of it was their own. They spoke of "wide open spaces" and how "everyone has a story to tell" here. Of how everyone will give you as much space as you need. It was refreshing, as I have been living in the city for close to 30 years and a little land and outdoor spaces sounded good to me about now. Who knows, I might need a little space?!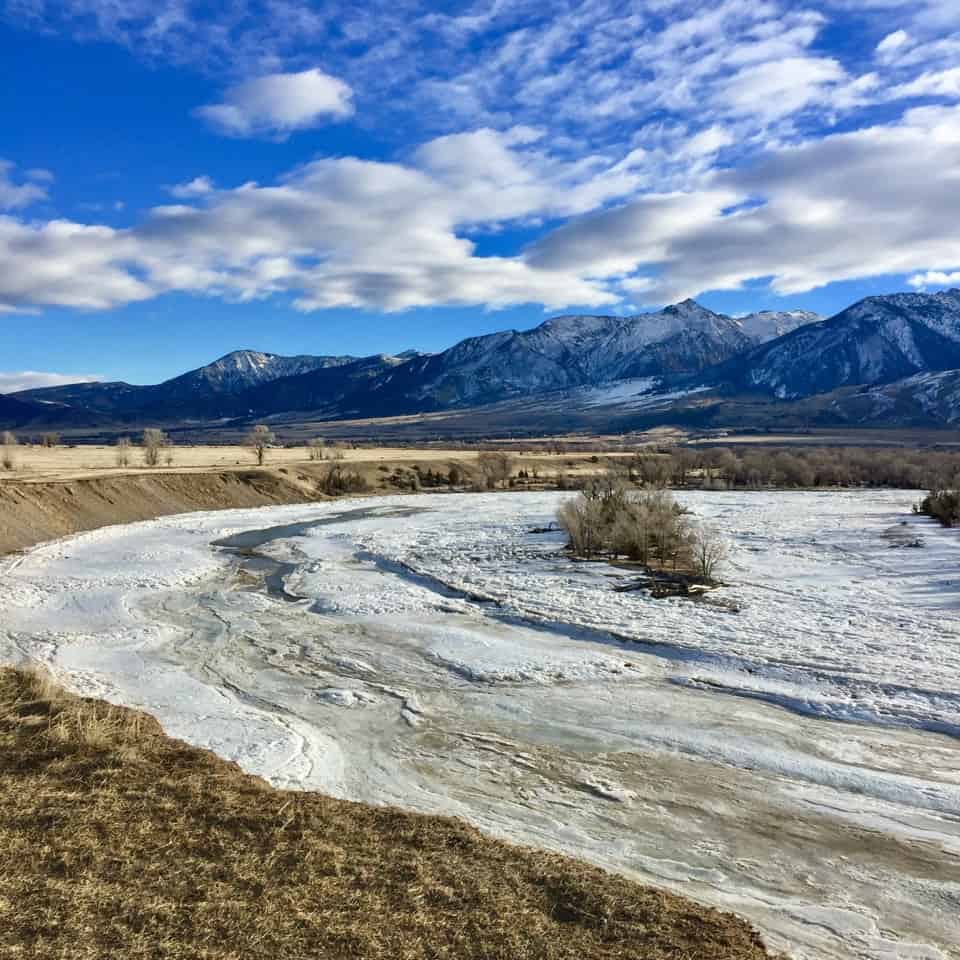 Bozeman Montana: Where to Stay When You Fly-In
The Element Hotel
The Lark
So before you leave Bozeman, be sure and stay awhile. I stayed at two different hotels (one on the way in and one on the way out) and they were equally amazing. The Element and The Lark were both near the main street area and both within walking distance to some unique restaurants serving delicious bison in hip and trendy places where you can eat.
Where to Eat in Bozeman:
The Western Cafe
I even ate at The Western Cafe (The Best Last Cafe) for breakfast, which is located in a building built in the late 1800s and has been there serving food since the early 1920s! The downtown area of Bozeman has plenty of shops and food. I found the town of Bozeman quaint and easy to get around.
What NOT TO MISS During Your Short Stay in Bozeman:
Museum of the Rockies
You can also take a bit of time to drive over to the Museum of the Rockies located on the Montana State University campus, where you will find the largest selection of dinosaur fossils in the WORLD! It is a don't miss, especially if you have budding paleontologists in the family.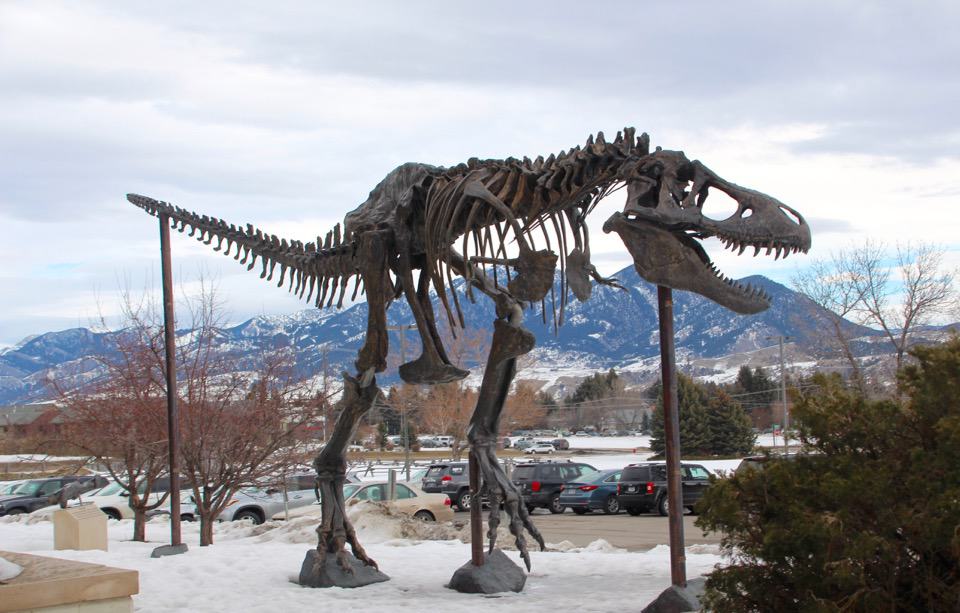 Following the Footsteps of Calamity Jane and Buffalo Bill
Next, on the agenda, we visited Livingston, a small historic railroad and ranching town, only about 15 miles from Bozeman. It is widely known as a place where the wind blows and whips through the Gallatin Valley, so if your hair gets tossed around, you know you have arrived!
Stay Where Calamity Jane and Buffalo Bill Stayed The Night!
I even stayed one night at the legendary Railroad Murray Hotel, where it is rumored that Calamity Jane and Buffalo Bill stayed the night. Regardless if they did or not (ok, they did), be sure to check out the restaurant next door: The Second Street or 2SB Second Street Bistro.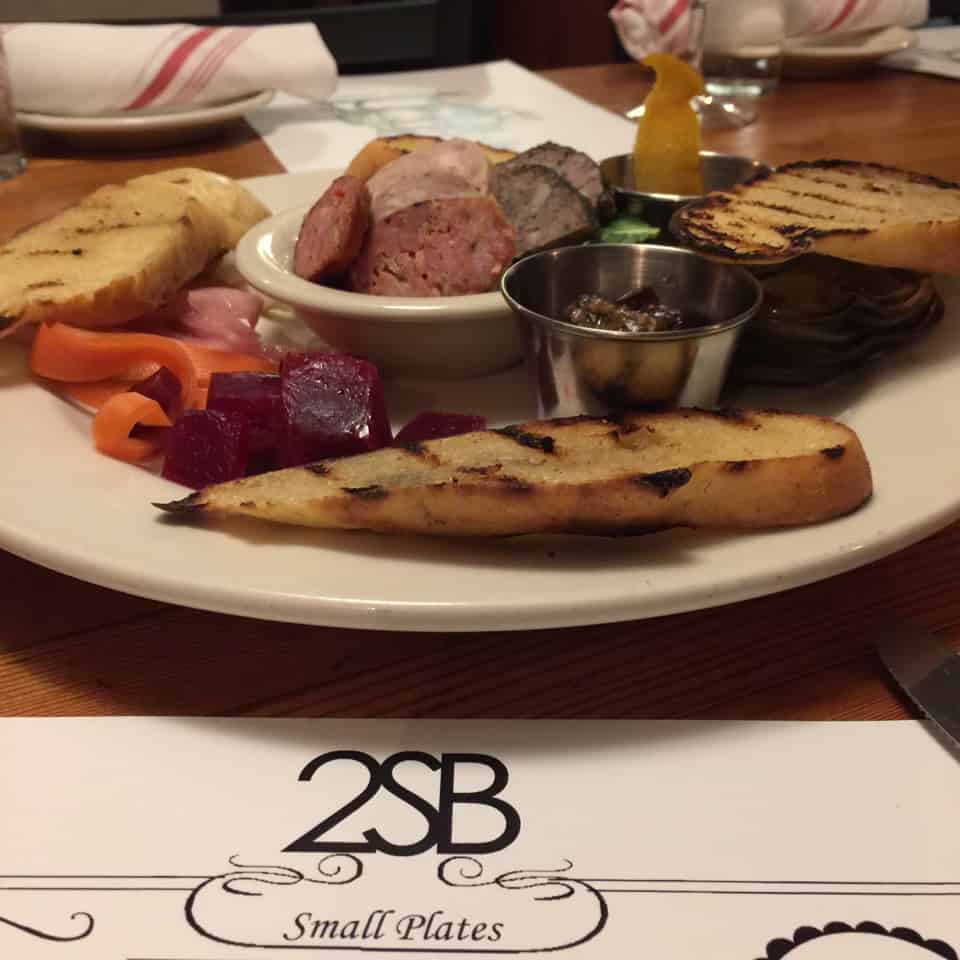 Meet a Famous Bionic Chef for Dinner!
This is where I experienced one of the highlights of my trip, as I was able to meet Eduardo Garcia, the bionic chef. The stories he told and the life he has lived made me sit back and think deeply about my own path in life. He was one of the humblest and most-gracious person I have ever met. Which by the way, he was just meeting us there for dinner and is not the chef at 2SB! But it was an honor none the less. (the Chef at 2SB cooked an awesome meal as well!).
---
Interested in even more Road Trips?
How to Plan the Perfect Lake Tahoe Winter Trip
How to Drive from Rome to Positano: Guide to the Amalfi Coast
Going Off-Road With Sedona Jeep Tours
Things to do in Mostar, Bosnia & Herzegovina
---
Off to the Gateway to Yellowstone National Park
Soon, though, we were on that open highway to the Yellowstone National Park where we met up with Josiah of Flying PigRafting for the day. He drove us through some of the most beautiful countrysides I have ever seen and cautiously slowed down for us to get the photo shots we wanted of elk, bison, red fox, and wolves. We snowshoed and enjoyed our lunch with the perfect view. We experienced what the Montanan's call a "Bluebird" day at the Park, where the sun was shining and it was warm, yet there was snow on the ground. It was simply stunning.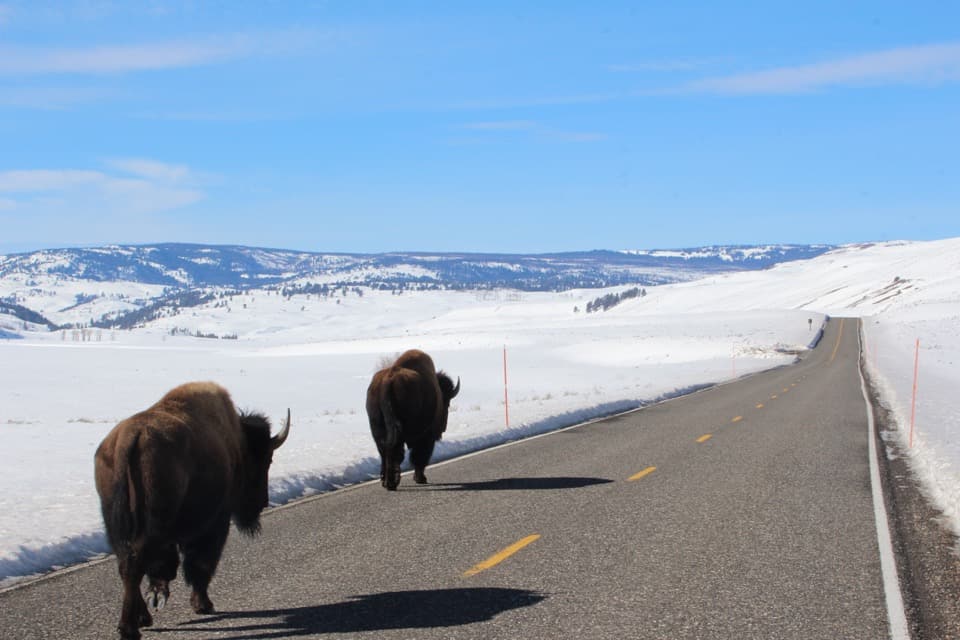 One of my favorite parts of the trip was to see the bison just slowly crossing the road. Where else can one go where the bison have the right of way on a road?
Cooke City – Gold Mining Town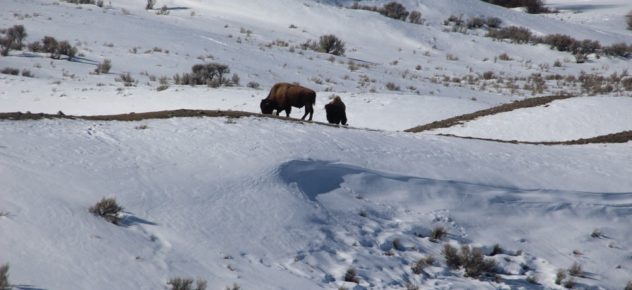 After the snowshoeing, we drove to Cooke City, which is actually a town right next to the National Park at the Northeast entrance. It is a small town that has a population of about 100. It was established back in 1882 as a gold mining town and located on a Crow Indian Reservation. Today, however, it is a sleepy place where the bison, bears, moose, and even dogs have the right of way!
Mammoth Hot Springs Stop
On our way out of the park, we were able to see Mammoth Hot Springs, which is a great place to stop and take photos, as the views are incredible and there is a boardwalk to line the pathway to the geysers and waterfalls. We ended up staying an extra 2 hours in the park, so get ready to have so much fun that you forget what time it is!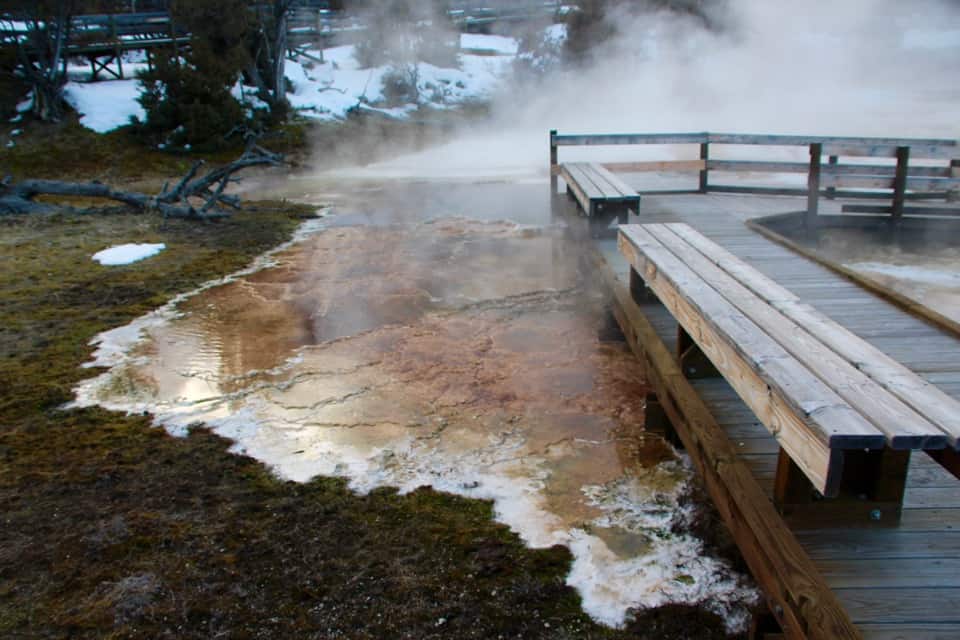 The Ultimate Road Trip to Yellowstone National Park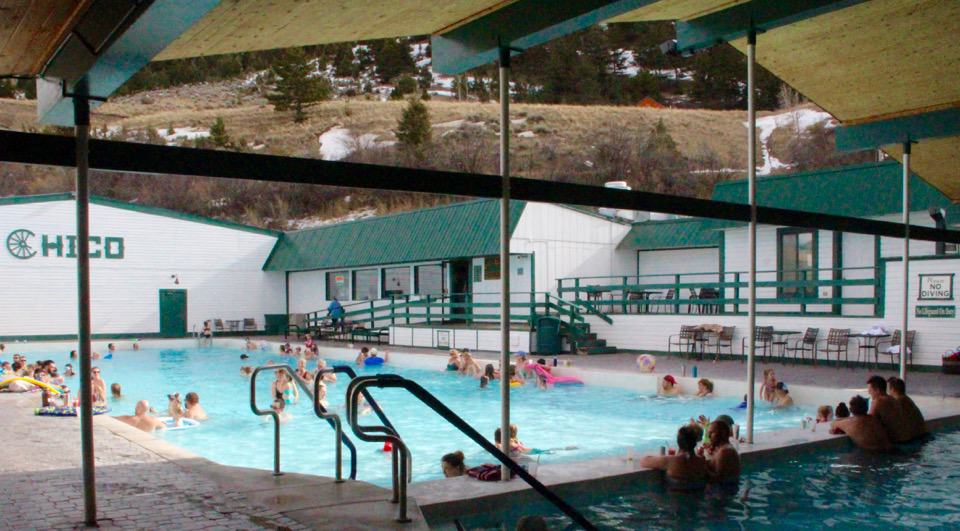 Leaving Yellowstone National Park, we headed over to Chico Hot Springs Spa and Resort as a place to lay our head for the night and enjoy an extremely Montana moment. This is where the families of Montana come to enjoy their state. They come by the droves and stay in this quaint and long-standing institution of a hotel, where they have a main area lodge and many cabins built throughout the area. We even took a ride to out to the ghost town of Old Chico while we were there.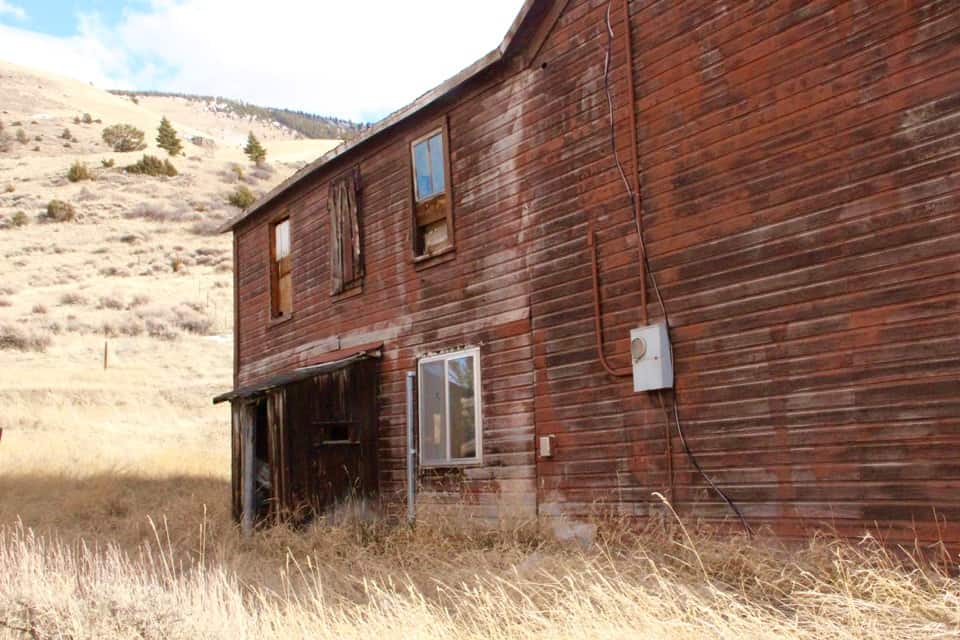 Plus we went dog sledding!!
Once settled into our rooms, we had spa treatments scheduled and afterward spent a few hours soaking in the hot springs.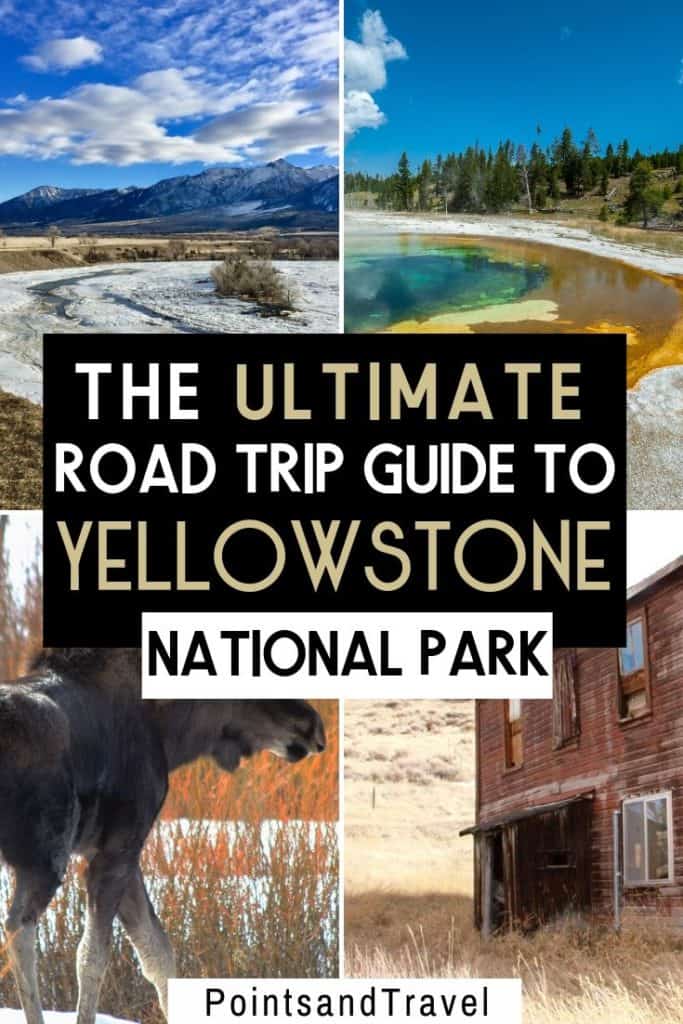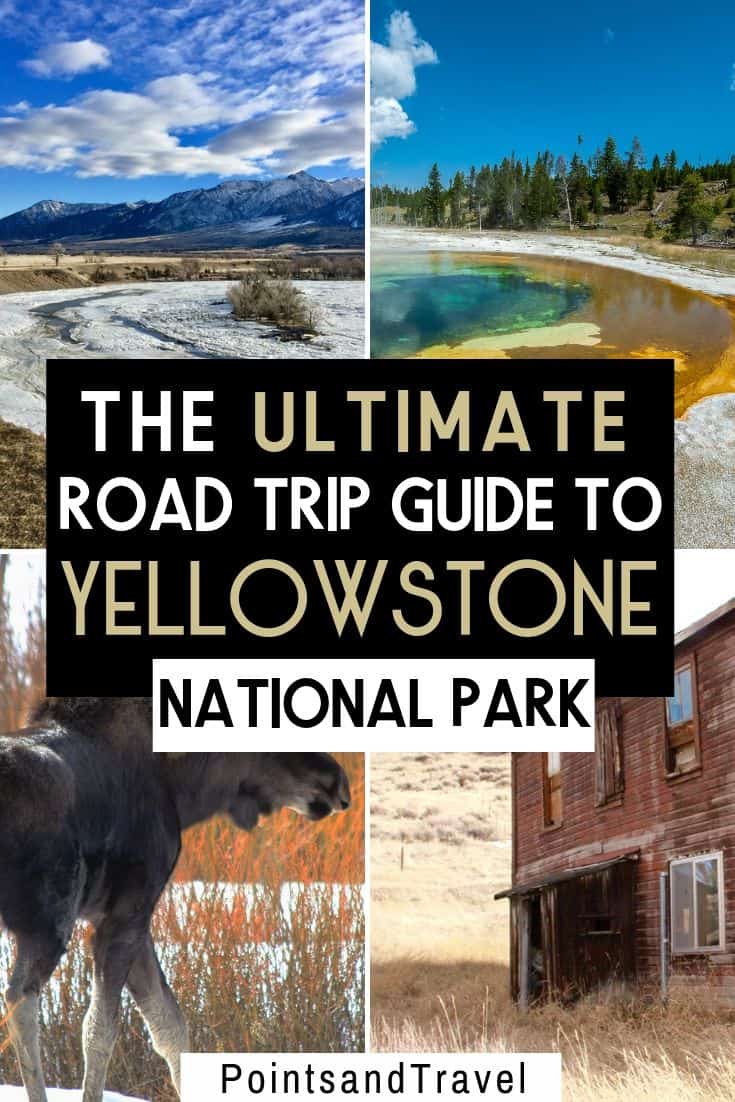 A Recap of the Ultimate Road Trip to Yellowstone:
If you would like to do take the same trip I took, here are some places to stay, eat, and things to do:
Where to Stay:
Elements in Bozeman, Montana
The Lark in Bozeman, Montana
Murray Hotel in Livingston, Montana
Chico Hot Springs Resort and Day Spa in Chico, Montana
Where to eat:
The Western Cafe on Main Street in Bozeman, Montana
Montana Ale Works, in Bozeman, Montana
Plonk! in Bozeman, Montana
Ted's Grill in Bozeman, Montana
2SB (Second Street Bistro) in Livingston, Montana
Katabatic Brewing Company in Livingston, Montana
Things to do:
Fly Fishing (go in July)
Snowshoeing (go in the Winter)
Dog Sledding (go in the Winter), I went with Absaroka Dogsled Treks
---
Who knew one could have so much fun here?
---
Other Recommended Reading about Montana:
Summer Activities to do in Whitefish, Montana
Montana's Winter Wonderland – Ski Whitefish
Tall Tales: Dog Sledding Montana
The Ranch at Rock Creek, Montana
Big Sky Country Montana: Vine & Dine
Disclosure: My trip to Yellowstone National Park was sponsored by Yellowstone Country Montana.