I have often written about road trips around the "good old USA" and have enjoyed plenty of days on its highways. But one of my most enjoyable road trips is the road trip down the Florida archipelago. I was so excited when Expedia.com asked me to put together an article about one of America's favorite past times Road-tripping! And Florida is the perfect example of a classic American Road Trip, especially down the Florida Keys.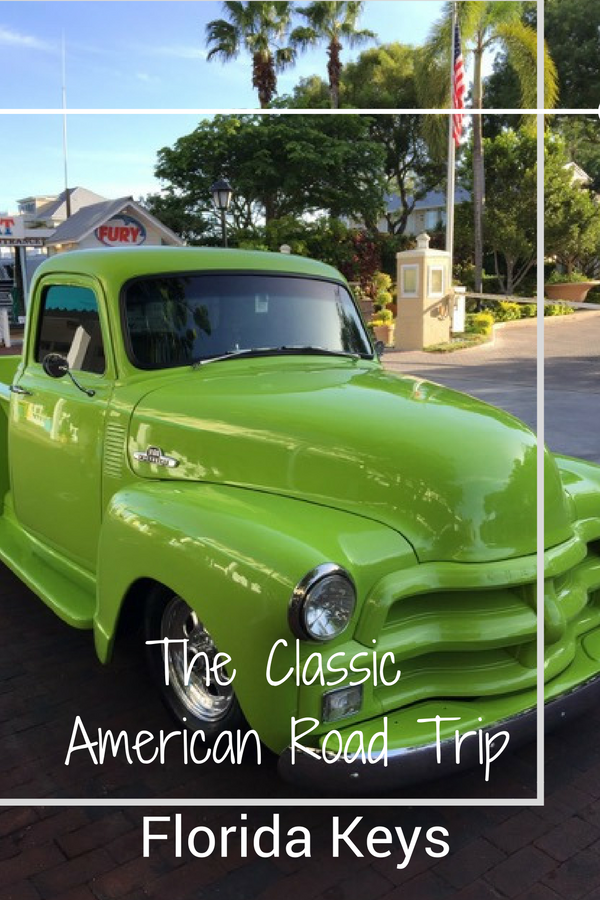 The Classic American Road Trip: Florida Keys
On the ride down there, you can stop at entertaining spots along the way until you make it to Key West. From catching tarpons with your hands, turtle hospitals, biking Old Seven Mile Bridge, to kitschy gift shops, seashell necklaces, and then finding the best key lime pie, lobster, and sunset dinners in Key West, you are going to fall in love with the Florida Keys. It's their laid-back charms that get you every time.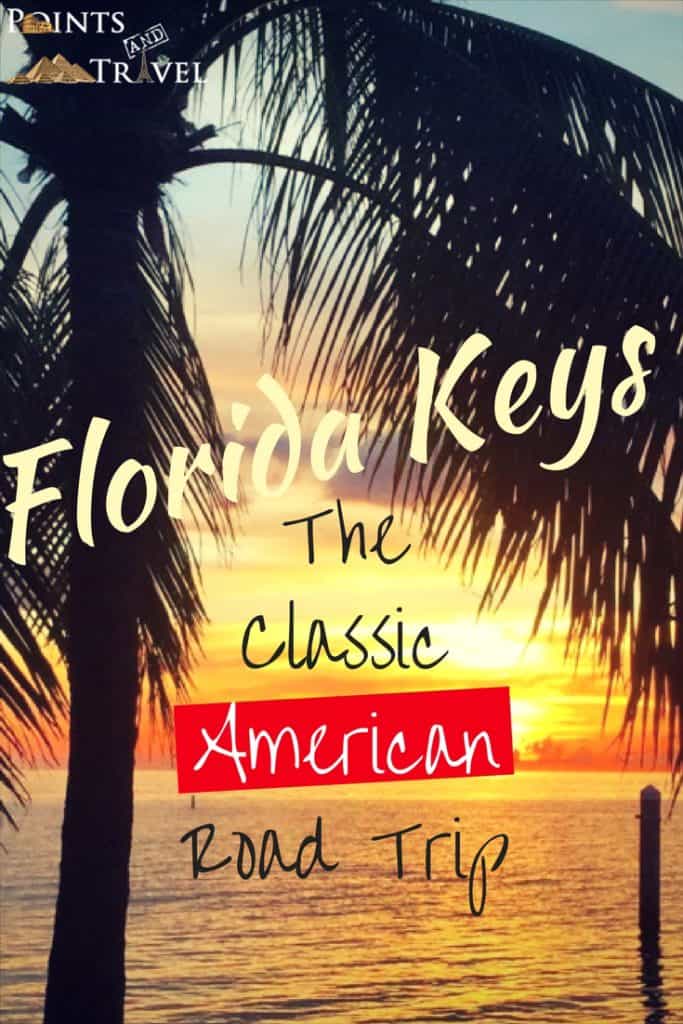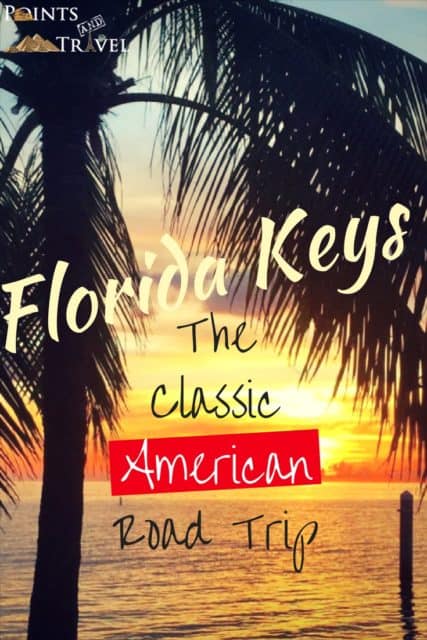 They call it the "Keys Disease"!
So be careful not to catch it!
The Classic American Road Trip: Florida Keys
Start the approximately 150-mile drive on the long skinny road called Highway 1 from mainland Florida to Key West crossing some 42 bridges. This overseas highway is an engineering marvel and stretches across some amazing waterways to get you there. The major attractions along the way are sited by mile markers, from MM 107 in Key Largo to MM 0 in Key West.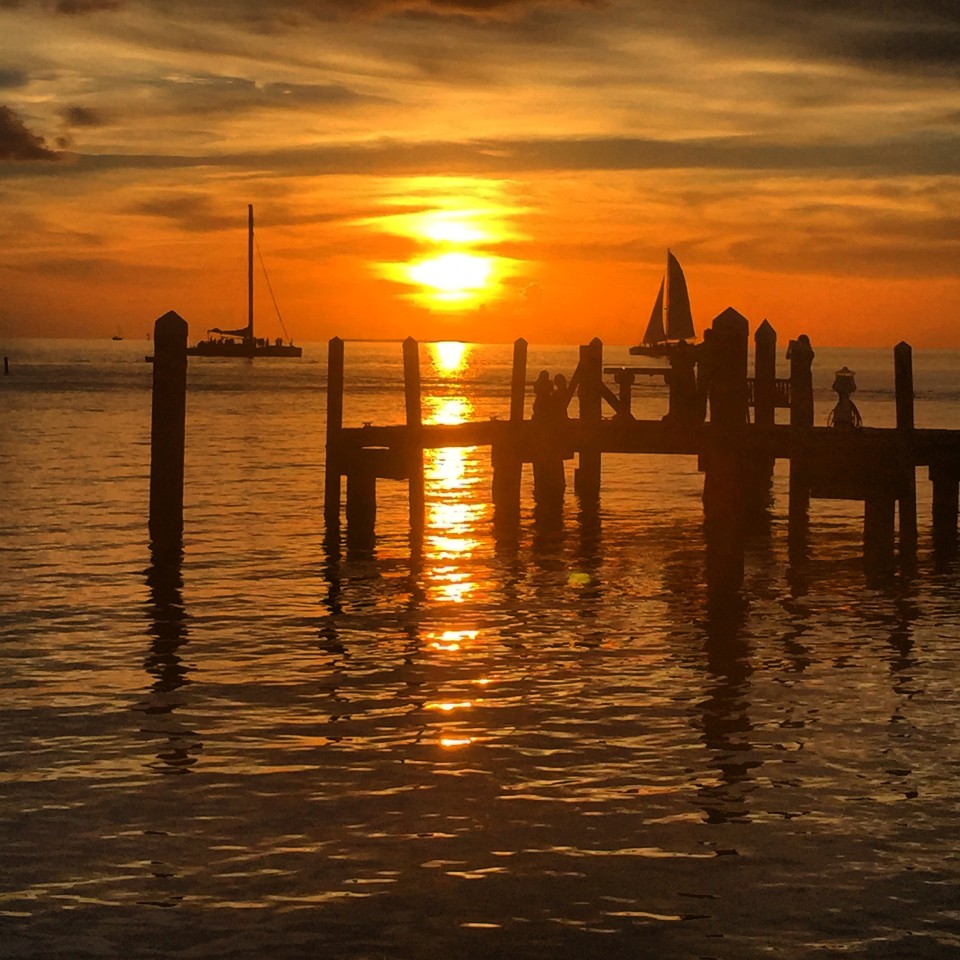 The Classic American Road Trip: Florida Keys
So let's get started:
Cheeca Lodge & Spa in Islamorada – Get to the hotel, hang out by the pool or the beach, order a drink and relax. I love the idea of relaxing in the beginning of a vacation since sometimes that is what is needed most. Order up an amazing seafood platter and watch the sunset on the beach.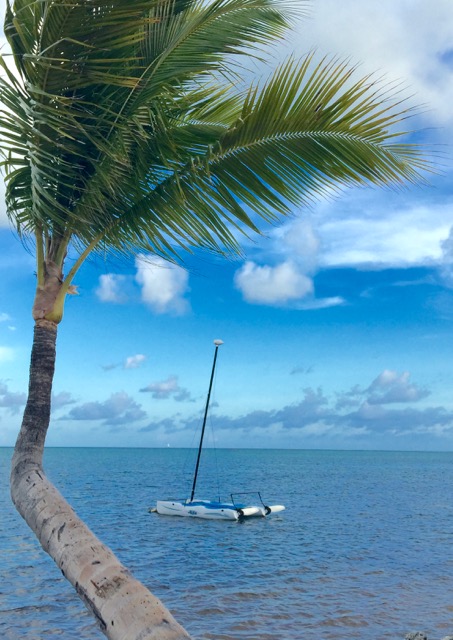 Old Seven Mile Bridge – Just a bit before the bridge you will see a series of bike shops, where you can rent a bicycle and bike your way a few blocks down to the bridge. I loved starting my day with the wind blowing in my hair, although the 7-mile name was a bit intimidating! Later I learned that you can only ride about two miles until you reach a section where it dead ends into the ocean! It was built more than a century ago and closed to automobiles in 1982. It is now a walking, biking, and fishing pier.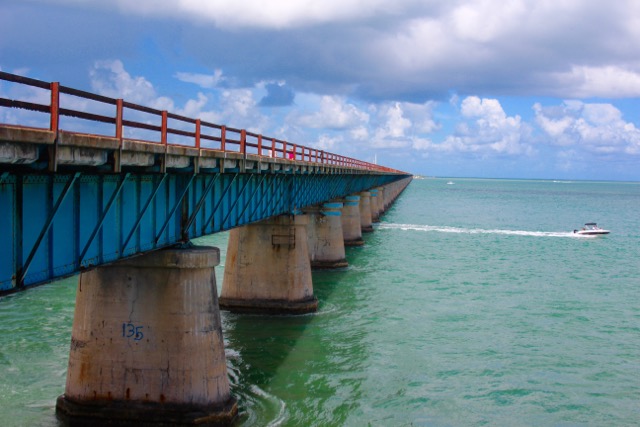 Turtle Hospital in Marathon -This non-profit rescue hospital started rescuing injured turtles in 1986. You can visit them in different stages of recovery. When possible, they release them back into the wild. However, many are permanently injured residents that live here full-time.
After all that I was ready to eat, but first…
Feed the Wild Tarpons – at Robbie's Marina in Islamorada you can order a fantastic lunch, and while you are waiting, go out on the pier, buy a bucket of bait for $3, pick up the bait with your hand, lay on the pier, holding the bait over the water and wait, but you won't have to wait too long as they jump out of the water.  They not only take the bait but may get your arm with it, so be careful! So much fun to watch, even if you don't participate.
The Classic American Road Trip: Florida Keys
The next day… finish the drive down to Key West
Find Yourself Some 6 Toed Cats – Ok, Ok, that is not exactly what brings people here, but that is one of the best parts! These cats are the kinfolk of Hemingway's six-toed cats! You know the famous Hemingway writer, right? Well, during the late 1920's he lived here and finished the writing of "A Farewell To Arms"…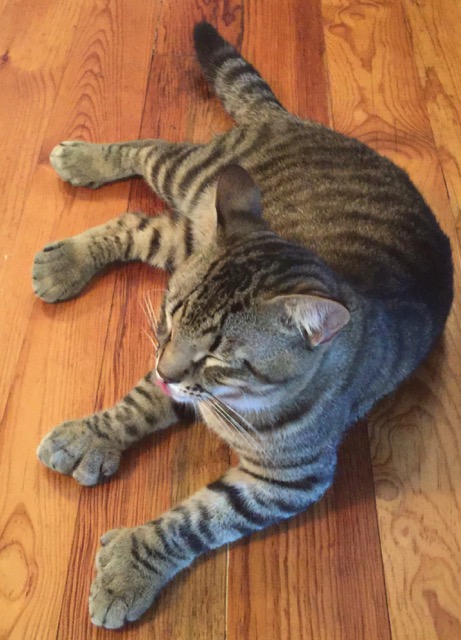 Eat the Best Key Lime Pie and Lobster – There may be some controversy as to where to get the best key lime pie in the Keys, but the main thing that makes it tastes so good is the fact that they use key limes, found growing here in the Keys, instead of a regular limes. My favorite was the kitschy, yet fun atmosphere of Blue Heaven in Key West. And also loved that they put lobster on everything at Blue Heaven, even for breakfast! The lobster Reuben sandwich was also an amazing choice at Mrs. Mac's Kitchen in Key Largo, so catch that one the way out.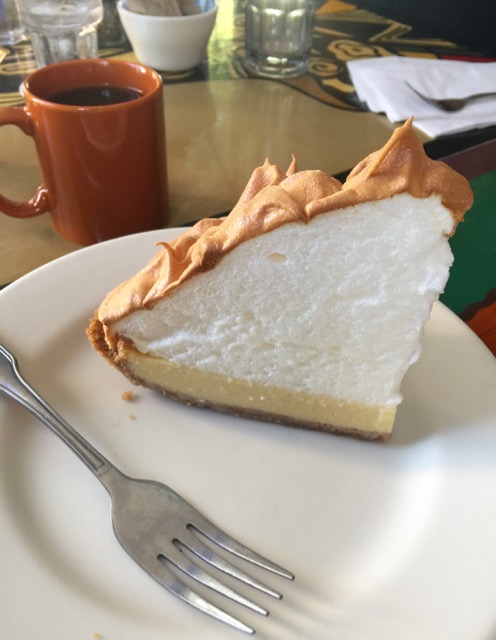 Fort Jefferson and the Dry Tortuga Islands – Take a seaplane to the Fort (there is also a ferry that goes out there daily). The seaplane is by far a highlight of any trip to The Keys though! The water is light turquoise blue and about as perfect as it gets!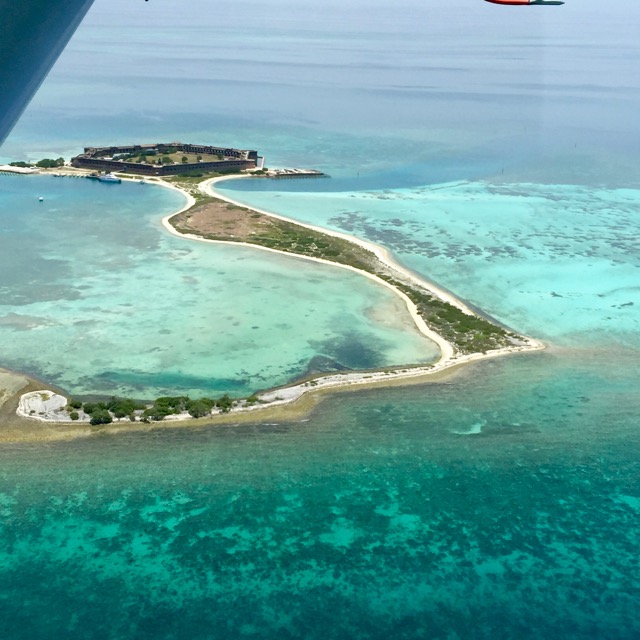 Have a Romantic Dinner on a Key – Take the ferry over from Key West to the Sunset Key and enjoy the stunning sunset, fantastic seafood, and a romantic evening on this unique resort island at Latitudes.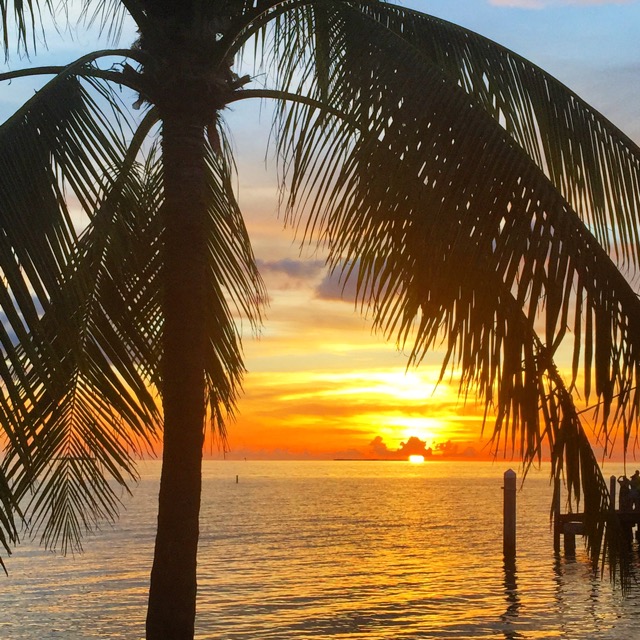 The Southernmost Point of the USA – ok, I think it is a bit kitschy, and I would love it too, if the lines weren't miles long (ok, maybe I am exaggerating a bit) but this is the most southern point you can go in the USA and on a golden and clear night, you can even see glimpse of Cuba!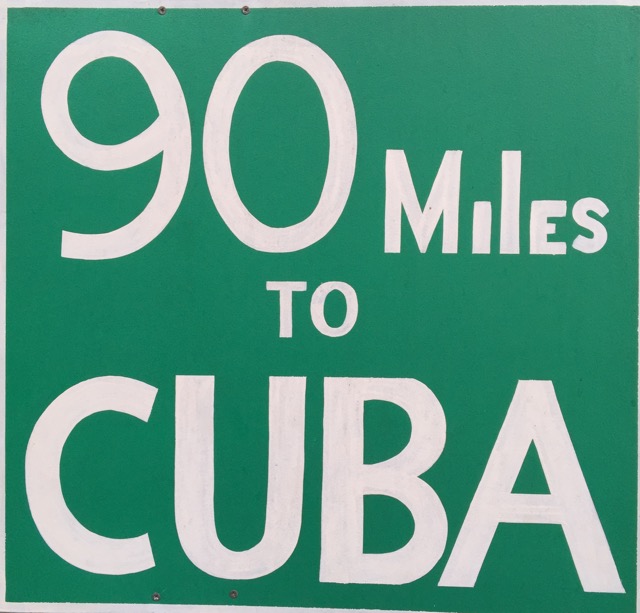 There you have it, the Classic American Road Trip!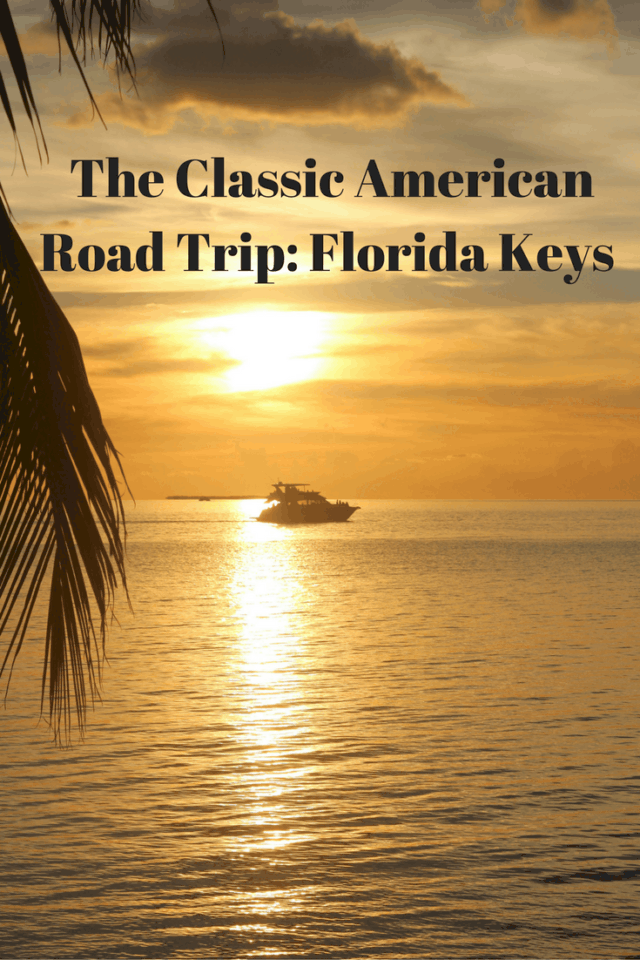 Recommended Reading:
Kitschy Florida Roadside attractions: St Augustine, FL
What to do in Key West And What NOT to do
Disclosure: This article was written on behalf of Expedia.