What's in this post:
hide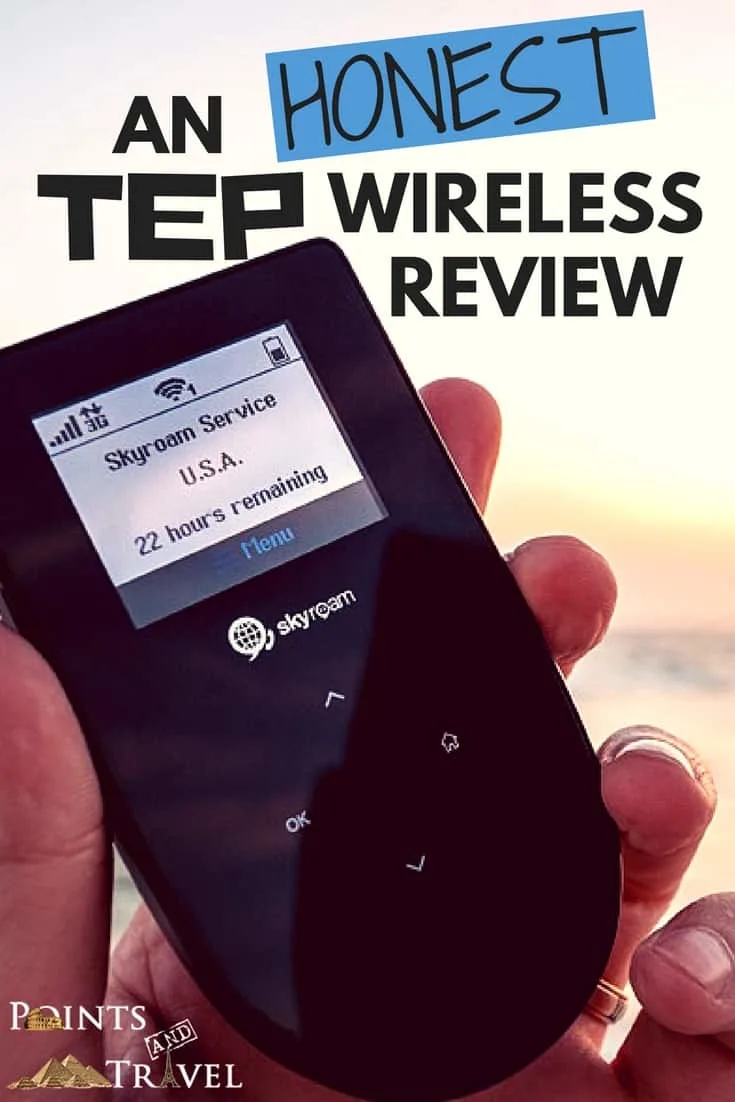 Pros and Cons of TEP Wireless
In the time spent as a photographer traveling the world, perhaps the most problematic aspect has always been the lack of a proper Internet connection – an issue that I recently managed to resolve with the help of a very handy device: the TEP Wireless hotspot.
As soon as I saw this little gadget working for the first time, I knew that all the difficulties I had faced in the past trying to find the best routes, transportation, and accommodation options were about to become a thing of the past. Simple and affordable, TEP became my new best friend as I scoured the globe looking for the next great masterpiece of nature to snap pictures of.
Why You May Need a Reliable Wi-Fi Hotspot
The years spent traveling and never staying in a single place for long have taught me a lot about the beauty and the inconveniences of being on the road all year, or catching the next plane to a remote location on a different continent. Of all the inconveniences, having a reliable, fast Wi-Fi connection has always been the most troublesome.
It's not just the fact that most roaming providers have quite astronomical costs. The main problem is the quality of these services. Not only will the connection be slow in most cases, but it also disappears when you leave the most populated areas. Even putting up with intermittent public Wi-Fi connections in hotels and restaurants didn't really cut it.
Having your own portable Wi-Fi connection wherever you are is a real godsend, and it's the main reason why I simply LOVE the TEP Wireless. This is a device that can be set up conveniently wherever you are, and it will give you unlimited bandwidth and a fast, reliable connection almost anywhere you are.
A Basic Yet Ingenious Solution from TEP Wireless
TEP is a simple yet remarkably intelligent solution for smartphones, tablets, laptops, and virtually any other device that uses Wi-Fi. What it does is similar to any other portable Wi-Fi hotspot, except that TEP Wireless does it much better.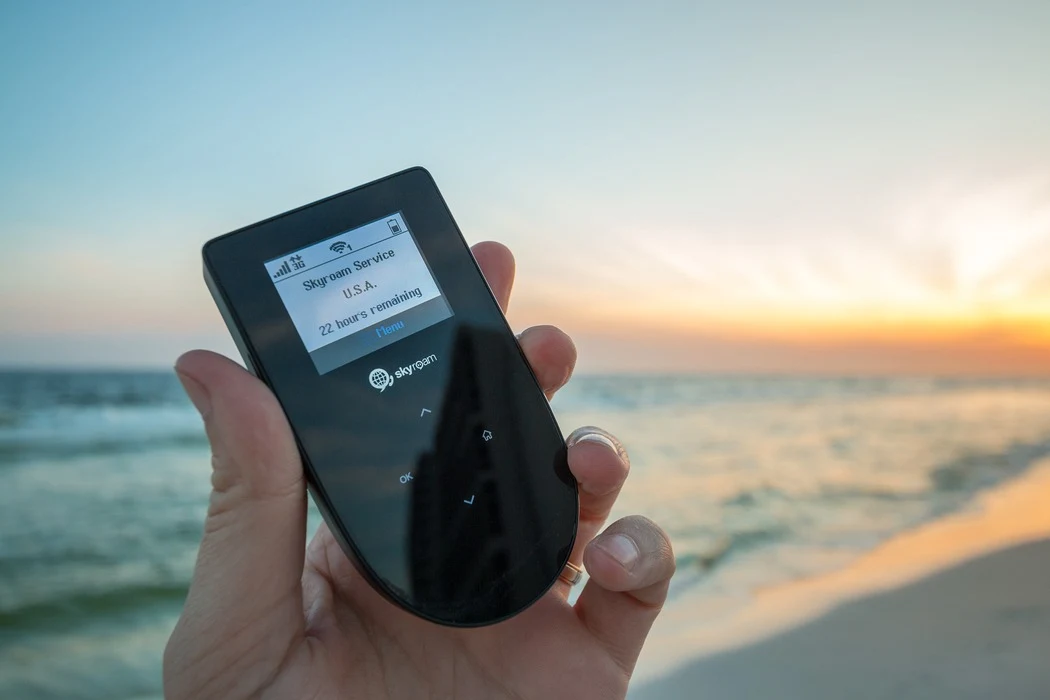 The process of acquiring and using it is simple. First, you order it online, and rent it for an established period of time – days, weeks, even months, depending on how long you'll be out of the country. Next, you simply view the unique password and enter it on your device just like any other Wi-Fi network, and you can enjoy the security, speed, reliability, and practical benefits of a dependable portable hotspot.
The great thing about this plan is that you don't have to spend hundreds of dollars buying an advanced wireless unit. Instead, you simply ship it back to TEP and rent it again only when you need it.
Pros and Cons of the TEP Wireless Device
When getting a new Wi-Fi hotspot, it's important to compare it with similar devices and find out exactly what its strongest points are. Consider some of the main advantages of the TEP Wireless device:
It can create a wireless hotspot up to 15 meters around you
You can carry it just about anywhere – in your pocket, laptop bag, etc. – since it's quite small
There are no data transfer restrictions, so you can use the Internet for as long as you like, doing what you want, and using even the fastest 4G phones
It's also very secure, offering a strong password to keep others out
It gives you up to 8 hours of battery life (constant use)
The device is powered by some of the leading telecom operators in the world, so the coverage available for TEP is quite extensive – we're talking dozens of countries, on all continents (except Antarctica)
Of course, like all wireless devices, the TEP Wireless has its limitations. One of the things most reviews complain about – and that I'd have to agree with as well – is that the connection tends to disappear in some of the most remote areas. However, this is natural, considering the current state of communications technology today.
What TEP Wireless Review Posts Have to Say
Speaking of reviews, let's take a closer look at what others have to say about TEP. I must mention, of course, that this is one of the first steps I take whenever I look up newer technologies like this one.
Most reviewers admit they were taken aback by the fact that with only a few dollars per day, you could own your very own MiFi unit for more than two weeks. Although there were occasional complaints about speed and consistency, most reviewers agree that TEP offers an outstanding contrast during travel, Wi-Fi hotspot devices from other companies not even coming close to reaching the same level of quality.
Some users have said that even their home Internet connections are not as fast as the 4G connection offered by this wireless Internet hotspot. The fact that it supports multiple devices at the same time and that it requires no long-term maintenance – since you just return it when you don't need it anymore – also makes a great case in favor of the device.
I had to give it a shot, even if it did seem like a risk at first (as any new technology would). Fortunately, I listened to the TEP Wireless review suggestions I had read online, and I never regretted my decision!
TEP – The Best Travel Internet Hotspot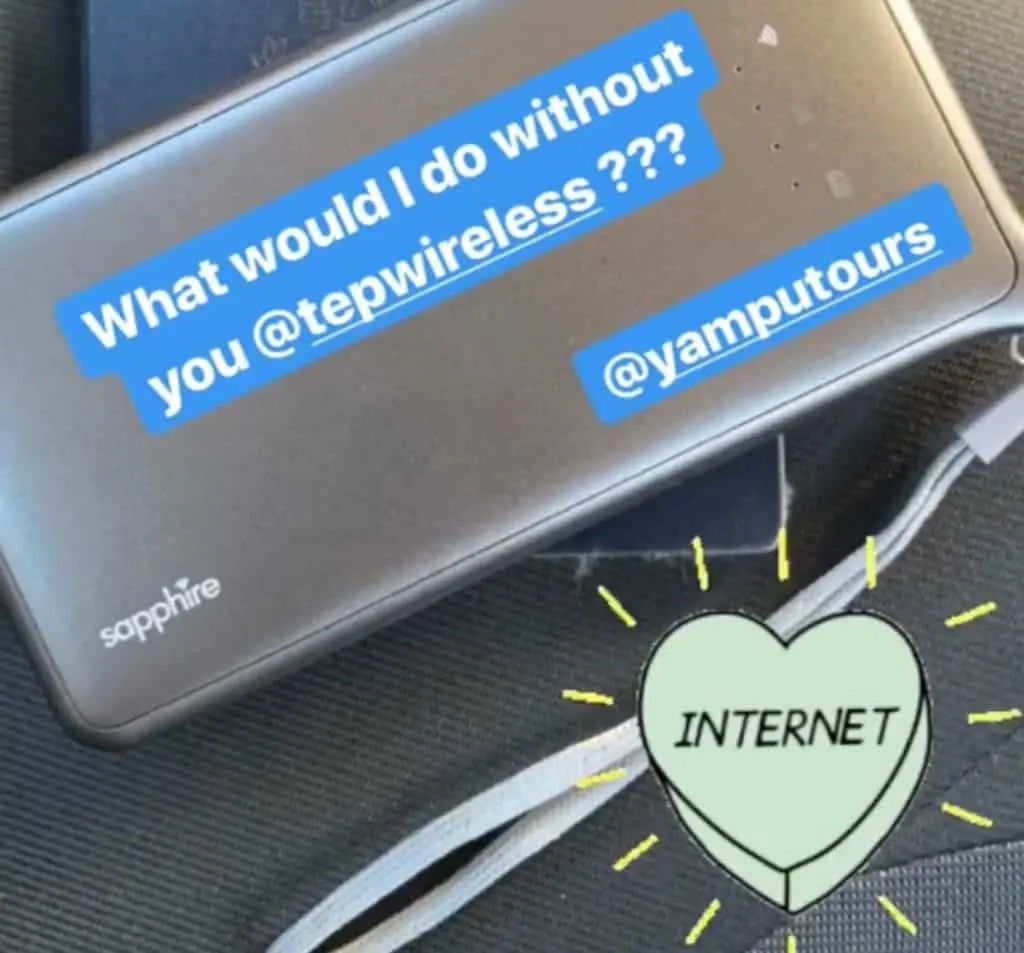 TEP offers just about everything you can expect from a wireless Internet hotspot. From reliable connection to handy Internet access in emergency situations, there's nothing you can ask for that you won't get.
Compared to the pricey plans offered by most mobile Internet providers, TEP Wireless is extremely cost-effective, and with the quality, it has to offer, you'll never want to go back to buying SIM cards or haggling for lower roaming fees ever again.