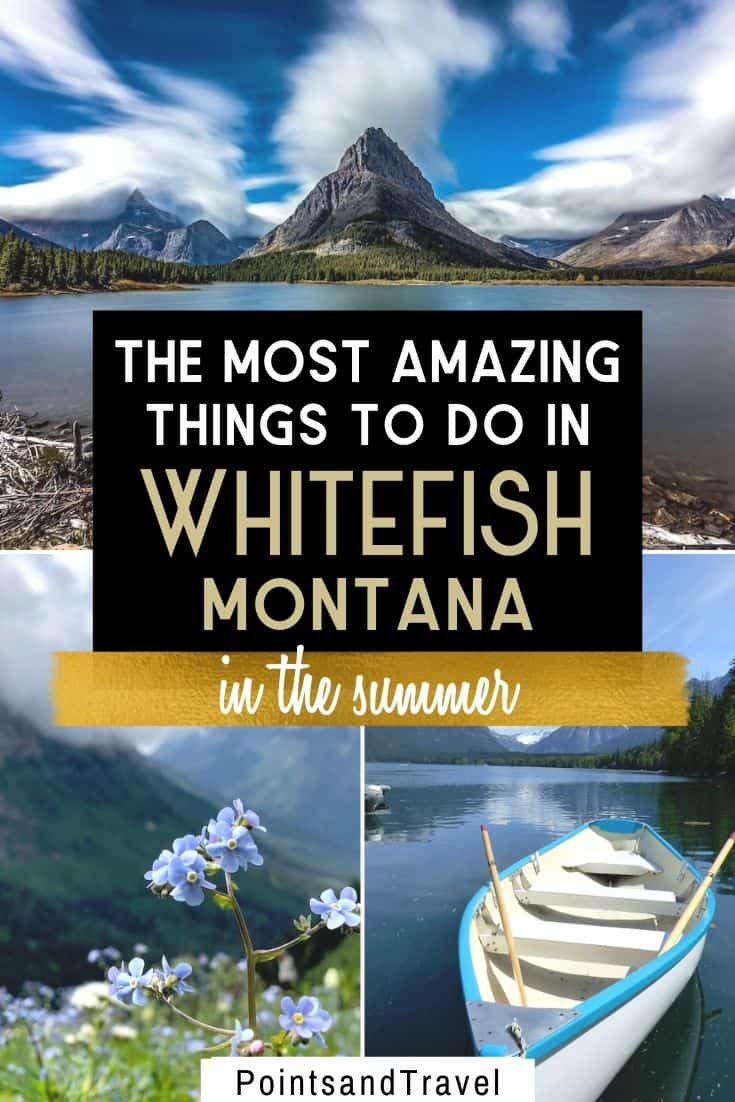 The brutal Montana winter is nearing its end which means its time you start looking at places to visit during the short summer season. Whitefish, Montana is the perfect place to visit given that it is a bustling town smack dab in the middle of vast stretches of untouched wilderness on all sides. To get a real taste of what Big Sky Country entails and to be able to retreat back to the comfort of your cabin, Whitefish is a no-brainer. That is, thanks to the various mountain range, lake, and urban activities that make this place so popular with Montanans and tourists alike.

BEST Summer Activities to do in Whitefish, Montana
#1: Explore Glacier National Park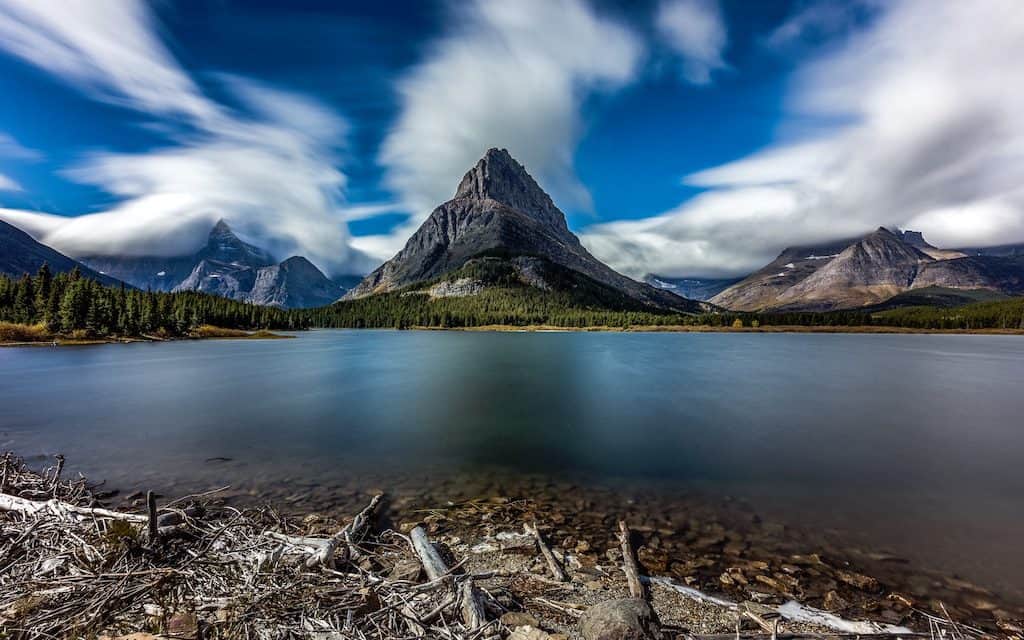 If you have traveled all the way to Whitefish, you either are or are traveling with the outdoorsy type! The good news for you is that the wilderness surrounding Whitefish is some of the most undisturbed in North America. Northwest of town, you can find the world-famous Glacier National Park, a UNESCO-certified World Heritage Site.
There are several locations worth visiting within the park where an immense amount of biodiversity flourishes in the dense coniferous forests and interspersed alpine meadows. Some of the top destinations at Glacier National Park include Many Glacier, Going-to-the-Sun Mountain, and Heavens Peak which thankfully become more easily accessible during the warm summers. A must-do drive is along Going-to-the-Sun Road, a scenic route to the mountain of its namesake that is closed most of the year. Although there are no set dates for its opening, the road typically opens from mid-June to mid-October so definitely go check it out while you can!
In addition to Glacier National Park, the surrounding wilderness is home to the popular Flathead National Forest which houses over 2,000 miles of hiking/biking trails as well as several campgrounds.
#2: Stay in Whitefish Mountain Resort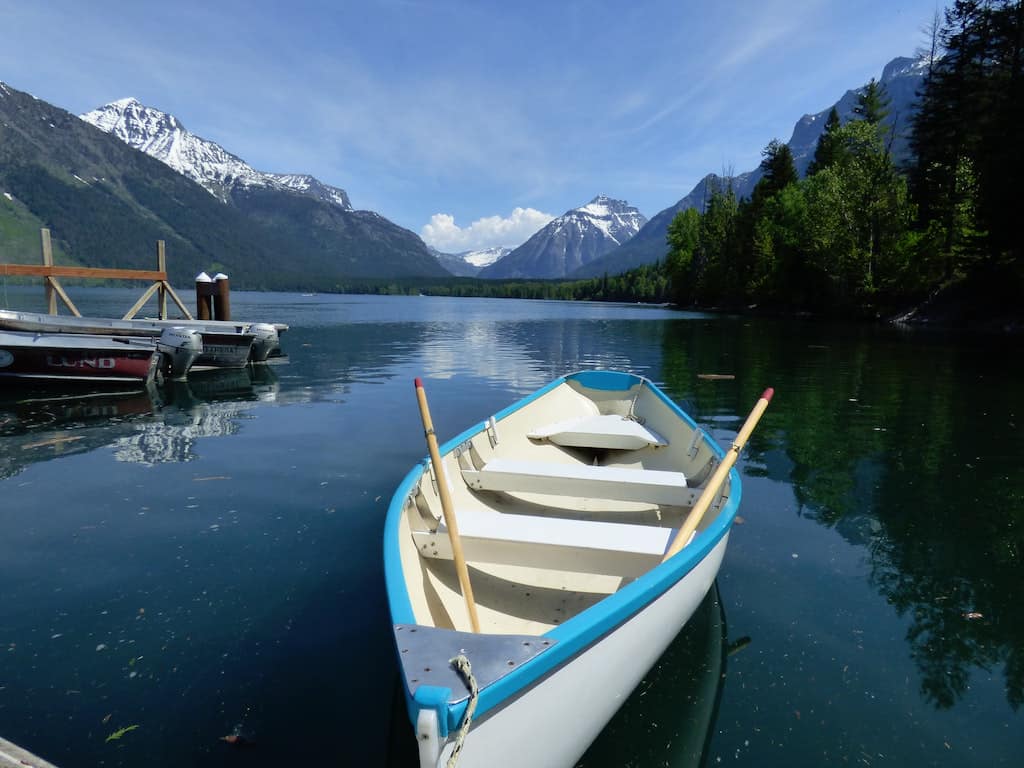 Just four miles north of town, Whitefish Mountain Resort is nestled away on the Western edge of Flathead National Forest. It offers a number of outdoor activities like tubing and mountain biking. Most famous for the skiing and snowboarding that can be done on the aptly named Big Mountain, the resort hardly shuts down during the summer months. The lifts remain open year-round allowing visitors to take a scenic ride over the vast grasslands where snow and ice once dominated. On days with high visibility, you can easily see the majestic Canadian Rockies over the border.
Another relaxing yet rewarding activity, of course, is to put your hiking boots on and explore the wilderness surrounding the resort. Here you will find a variety of trees and wildflower species spread across the landscape accompanied by huckleberries that grow along the trails. They are safe to eat. The resort staff encourages you to try them.
In addition to the trails, Whitefish Mountain Resort boasts several manmade attractions like the alpine slides where adults and children alike can test their luck on this modified luge track. There is also an aerial adventure park where you can tackle one of five obstacle courses nestled high in the trees.
Lastly, zip line tours allow you to maximize the views with minimal effort as you glide above the forest floor during the 2.5-hour tour. On zip lines that stretch as far as 1,900 feet, they easily form Montana's longest zip line tour. The resort itself offers high-quality accommodations for you to retire after a long day on the mountain.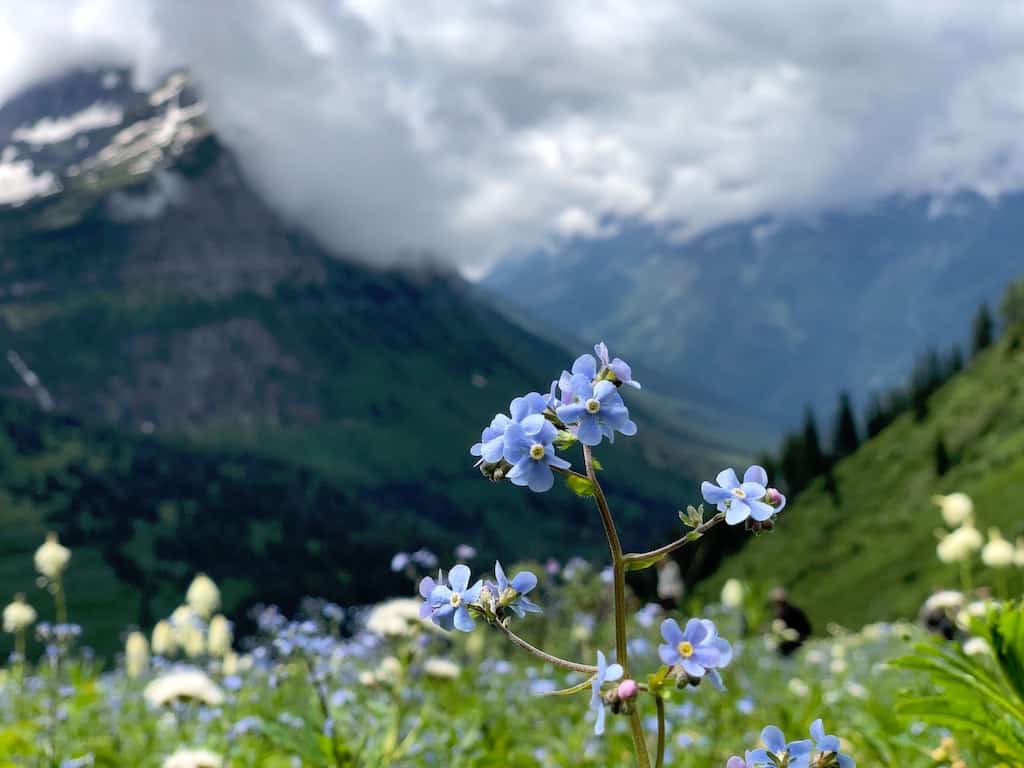 ---
#3: Take a Ride on the Big Sky Brews "Cruise by car"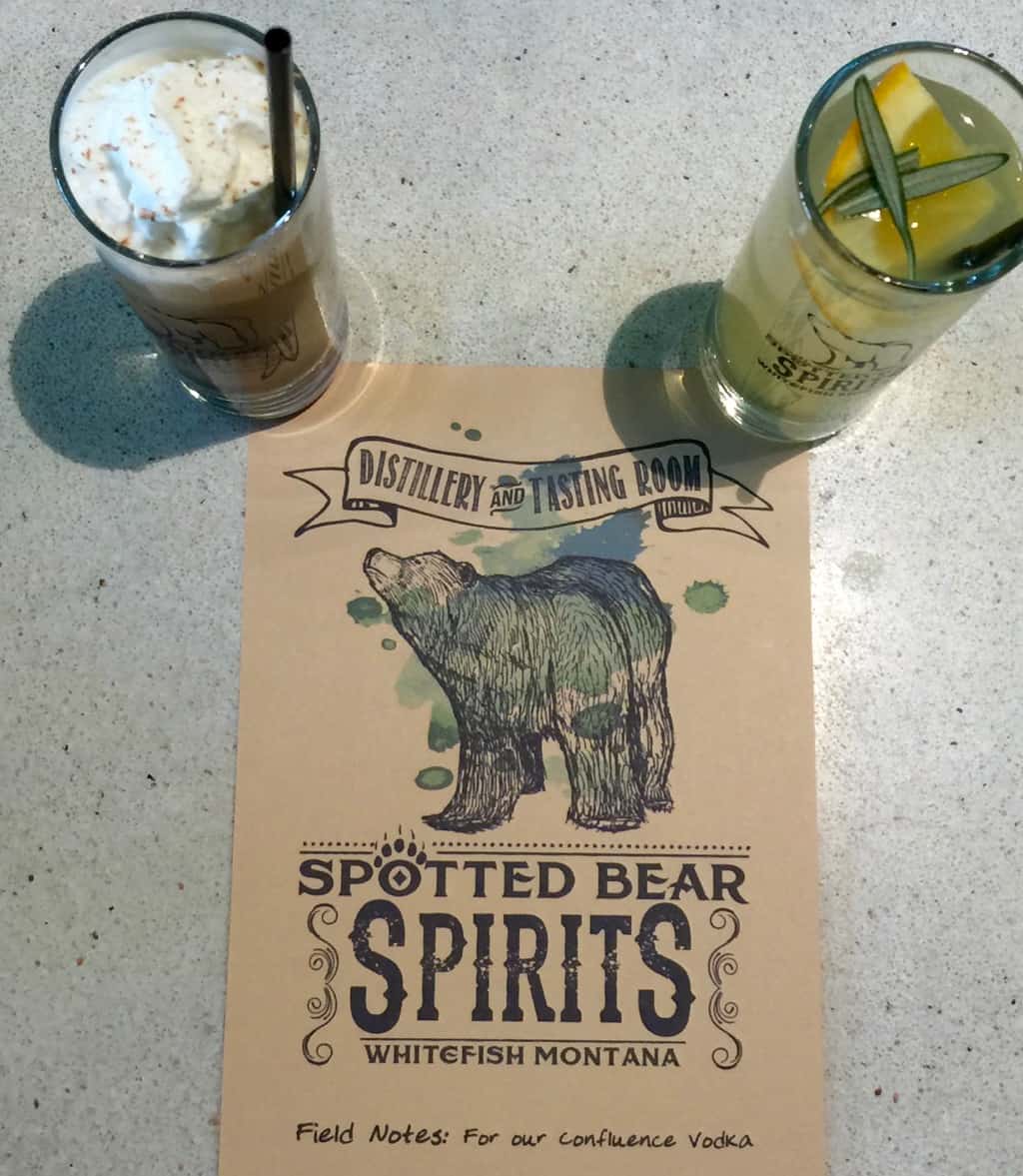 Flathead Valley, where Whitefish is located, is famous for its craft beer scene. With so many options to choose from, it can be hard to find the right brewery for you. However, if you want to drink like the locals then look no further than Big Sky Brews Cruise.
These craft beer experts will take you around Whitefish and the surrounding area to get a behind-the-scenes look at how award-winning microbrew is made in Northwest Montana. The tour lasts four hours and tour operators provide water and snacks along the way. And best of all you'll get four free samples of liquid gold at each stop! These wildly popular tours run every weekend Friday through Sunday and cost 55 USD per person.
#4: Relax at City Beach
The last thing you would expect to see in the heart of Montana is a picturesque, sandy beach. However, Whitefish is full of surprises and the lake of its namesake is no exception. At City Beach, there is a thin stretch of soft sand where beachgoers can sprawl out alongside a designated swimming area due to the high volume of boats that dart across Whitefish Lake. Here you can rent private gazebos for 40 USD. Paddle boats and other lake gear are also available for rent.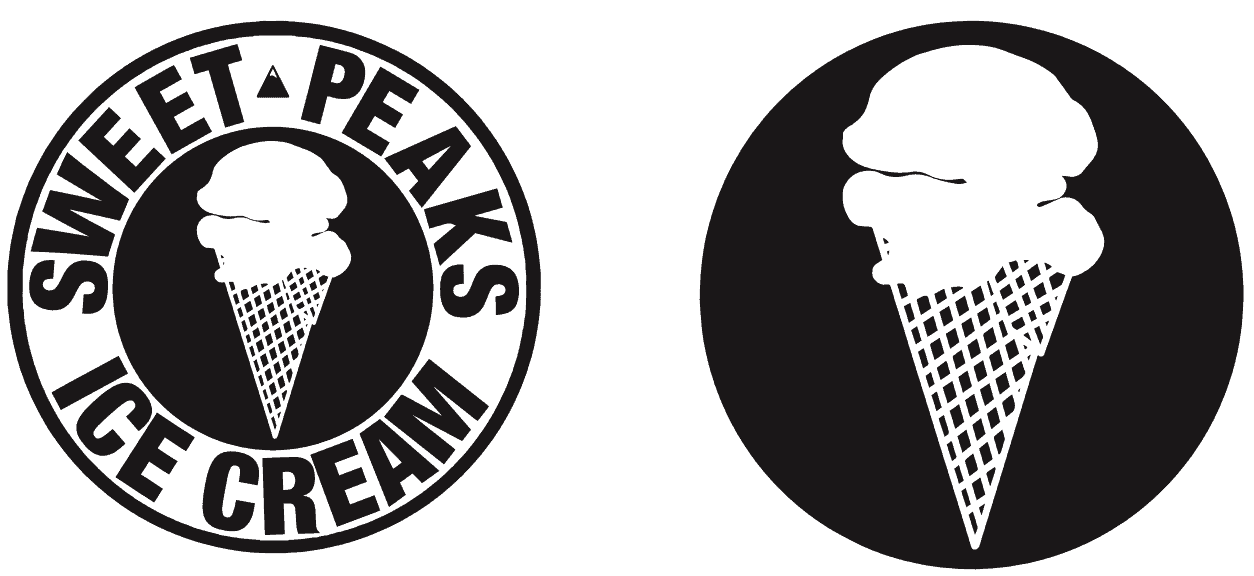 Finally, there is also a one-stop-shop for all your snacking needs. The beachfront Sweet Peaks Snack Bar sells a variety of ice creams and milkshakes among other items. This place will provide you with reprieve that you will likely need during your hot summer day at the beach. But beware that there is a 20 USD permit required to bring your own beer and wine to the beach and the necessary form is available on the Whitefish town website.
#5: Indulge at Whitefish Farmers Market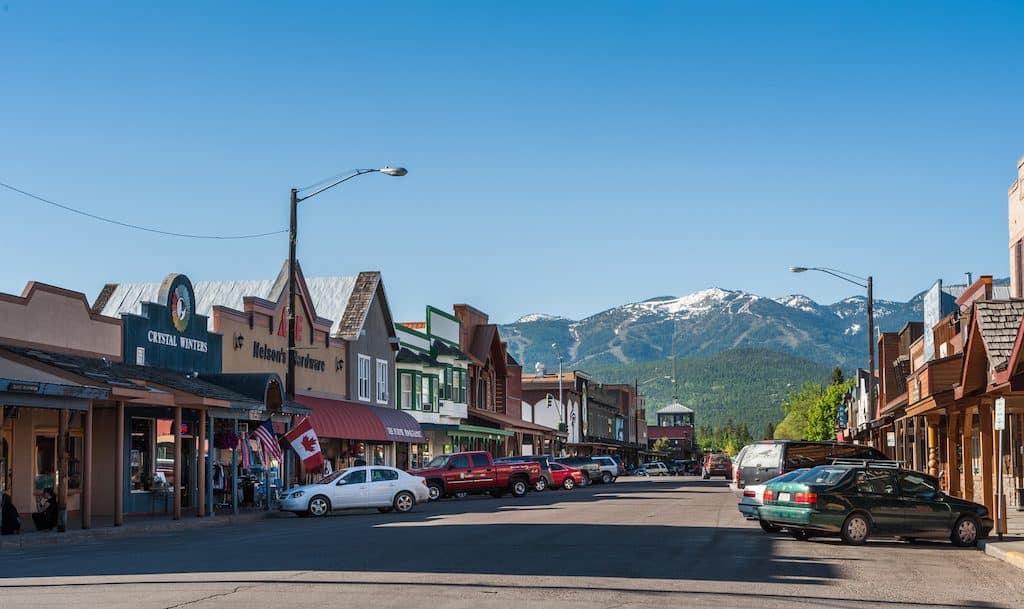 A summer delight for all who attend, the Whitefish Farmers Market occurs only a few months out of the year. The event takes place every Tuesday from 5:30-7:30 PM from the last week in May until the end of September. Here people from around Flathead Valley come to Whitefish to listen to live music, eat amazing food, and purchase some of the freshest produce on offer in the whole state.
Located at the North end of Central Avenue, this summer spectacle brings together local farmers, artists, and families to indulge in the fleeting summer sun. Here they get to enjoy each other's company in a rich and lively environment. If you are looking for large portions and fresh fruit and vegetables straight from the source, then I highly recommend you check out the farmers market during your stay in Whitefish.
#6 Take a Distillery Tour
Be sure and plan some downtime by choosing to spend time at the local breweries and distilleries. Whitefish is home to some great brewpubs and spirits like Bonsai Brewing Project or Montana Tap House! Bonsai is a brewery, grill, public house, and beer garden all wrapped into one with spacious outdoor seating. They make more than 10 handcrafted ales from scratch! Whereas Montana Tap House is where pizza, beer, skis, and bikes are king! Be sure and check them out.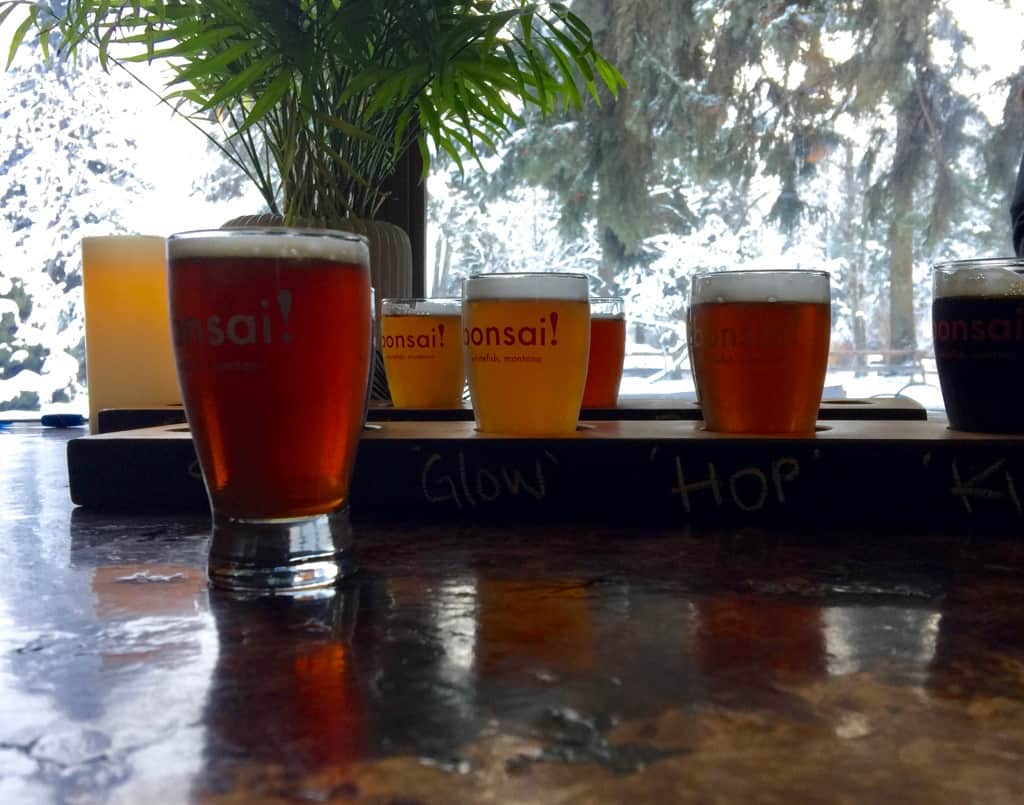 As far as distilleries are concerned, there is a variety of them in Whitefish. I can recommend Spotted Bear Spirits over on Railway Street, Glacier Distilling Company that makes small-batch whiskey and fine spirits, and Whitefish Handcrafted Spirits off of Highway 2 East. Oh, and don't forget about Whitefish Distillery. They are all super enticing to end your day sitting, drinking, and talking with friends and family.
And now that you know a few things to do in Whitefish Montana, let's get you here:
Airports Near Whitefish Montana
#1 Glacier Park International Airport (FCA) (15-minute drive)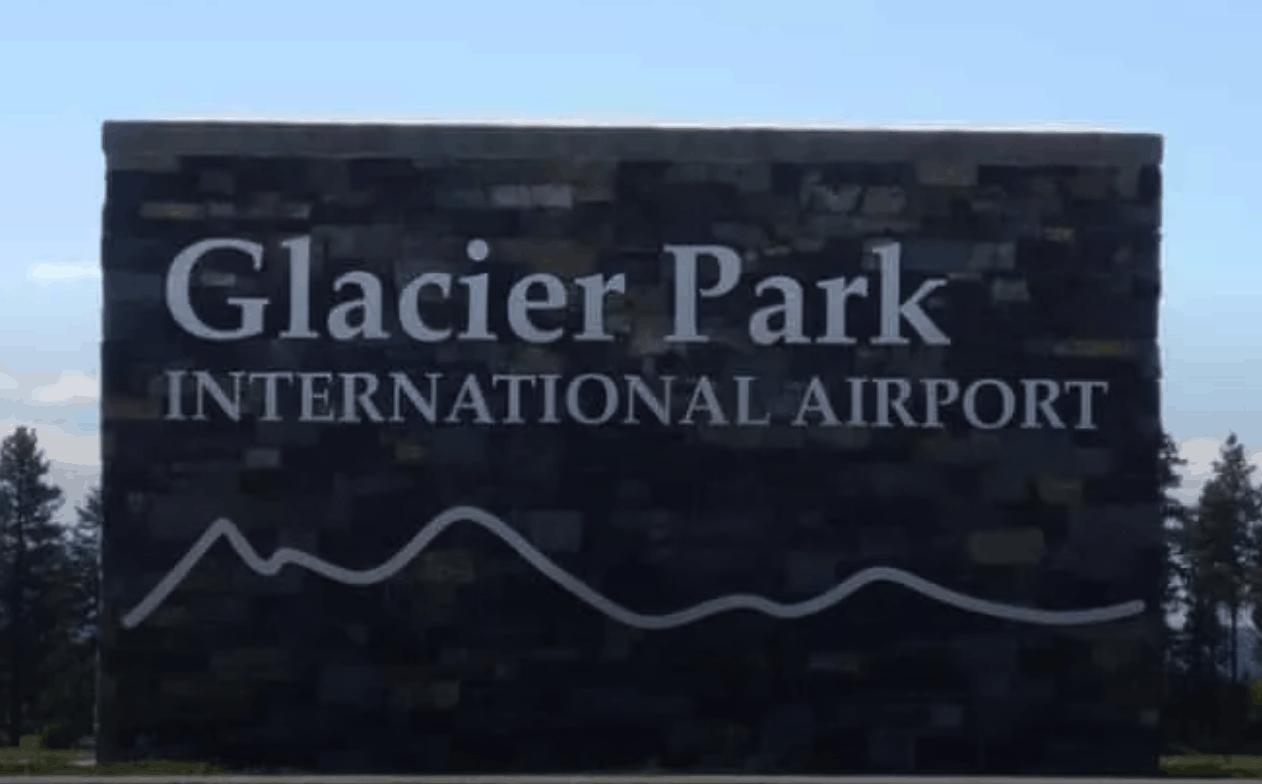 Coming in at only 15 minutes away is the Glacier Park International Airport, over in Kalispell (which is a cute little town by the way!) that is 11 miles away with airport code FCA. You can get to and from this airport with the car rental services that are located in the terminal. There are also taxi services to Whitefish. I've used Drive 4 U, Jim's Taxi, and Wild Horse Limo.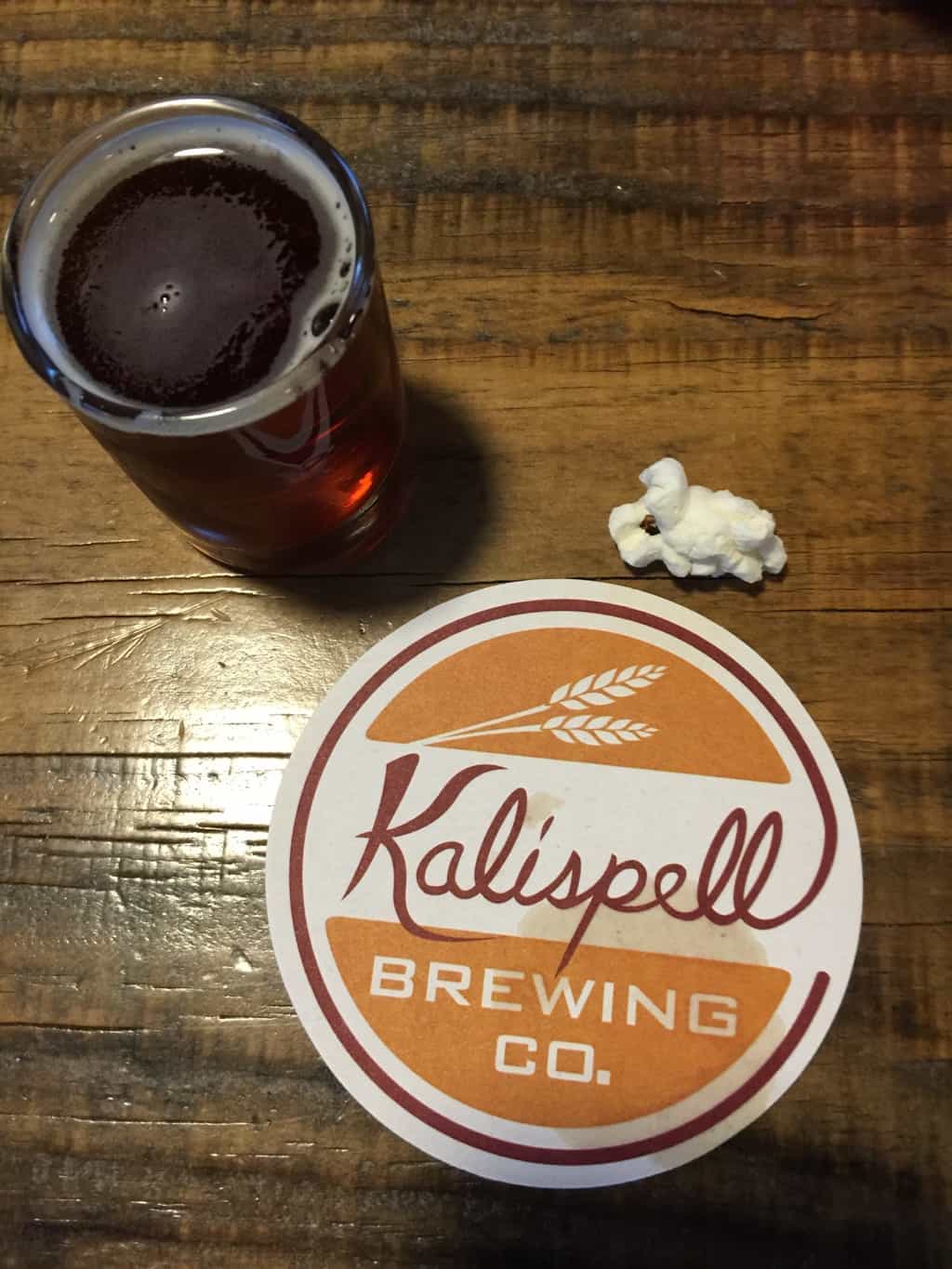 Driving Directions from Kalispell: Take Highway 2 North and turn onto Highway 40. Highway 40 turns into Route 93 and continues into Whitefish, Montana (easy peasy)
Here are the airlines that service Glacier International Airport: Alaska, Allegiant, American, Delta, United.
Glacier International Airport has year-round direct flights from these cities: Denver, Las Vegas, Minneapolis/St Paul, Salt Lake City, and Seattle.
Glacier International Airport has seasonal direct flights from these cities: Atlanta, Chicago, Dallas, LaGuardia (starting weekly in June 2020), Los Angeles, Oakland, Phoenix/Mesa, Portland, and San Francisco.
#2 Missoula International Airport (MSO) (two-hour drive)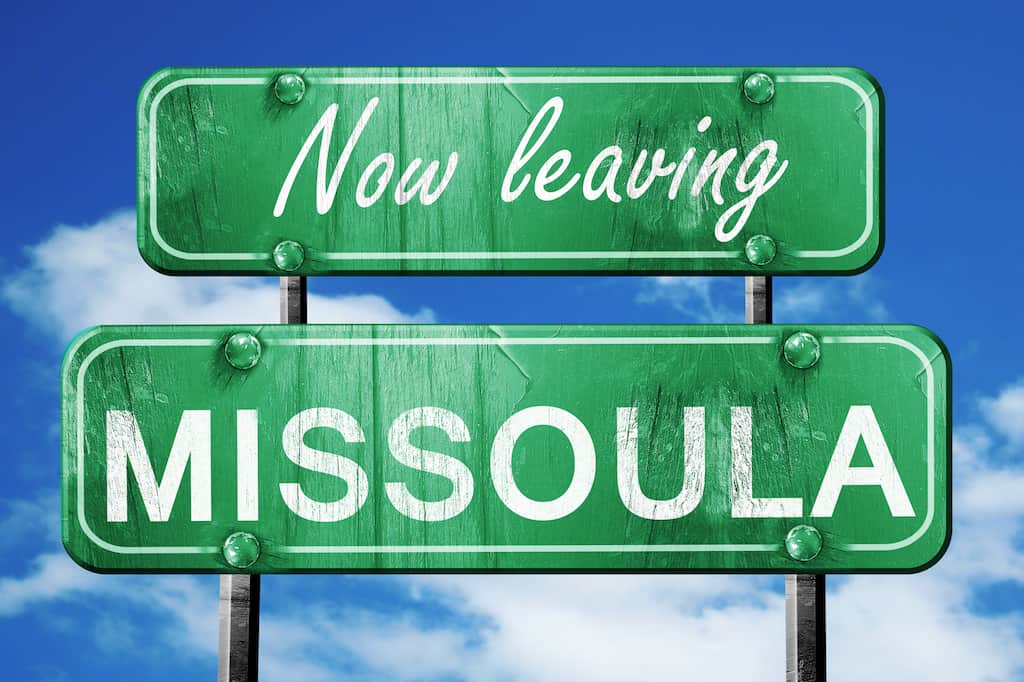 I have driven from Missoula International Airport, which is about a two-hour drive to Whitefish, Montana with airport code MSO. The drive is about 136 miles. You can get to and from the airport by the rental car companies located inside the terminal in Missoula if you need a car.
Driving Directions from Missoula Airport: Take highway 10 to Airport Boulevard and follow the signs for Interstate 90. Take Interstate 90 to Route 93 into Whitefish.
Here are the airlines that service Missoula International Airport: Alaska, Delta, and United.
---
Read about taking a dog sled ride in Big Fork, Montana winter:
Tall Tales: Dog Sledding in Montana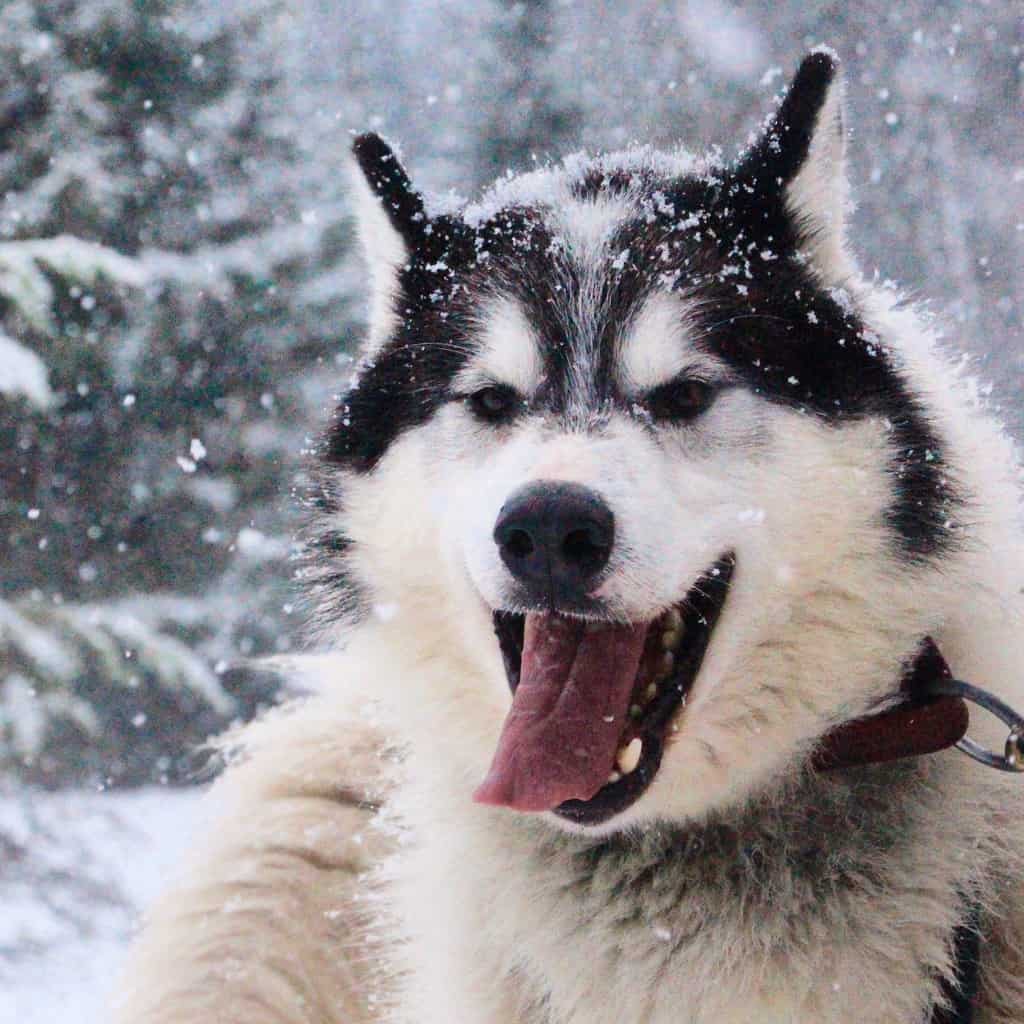 ---
Interested in reading more about Montana in the Fall?
The Ultimate Road Trip Guide to Yellowstone
A Bluebird Day at Yellowstone National Park
American Attractions on Your Next USA Road Trip!
or Winter?
Chico Hot Springs – A Slice of Paradise in Montana
The Ranch at Rock Creek – A Slice of Heaven
---
Now that you have your own curated list of top summer activities to do in Whitefish, it's best that you start looking for a place to stay. In a town of fewer than 8,000 people, space will surely be booked up quickly so get on it! With so much to see and do along with this border-straddling community, I highly recommend you take the time to visit Whitefish (in the summer of course).