There are times when you wish you could just unwind and take a break from the hustle of your lives and spend a day out with a few friends. You could have a relaxing time together, sipping on different traditional and locally-sourced beers and having good food, without fretting about a thing.
---
What's in this post:
hide
Explore NYC Craft Brew
---
This is even truer when, either as a local or as a visiting tourist in New York City you learn of the authentic and rich craft beer experience that the city has to offer. If you are a local, you can easily plan a day out with your friends or colleagues from work and enjoy a relaxing time in one of NYC's best breweries. If you're a tourist, you could, in fact, you should modify your itinerary to acquaint yourself with the one-of-its-kind craft brew scene in the city.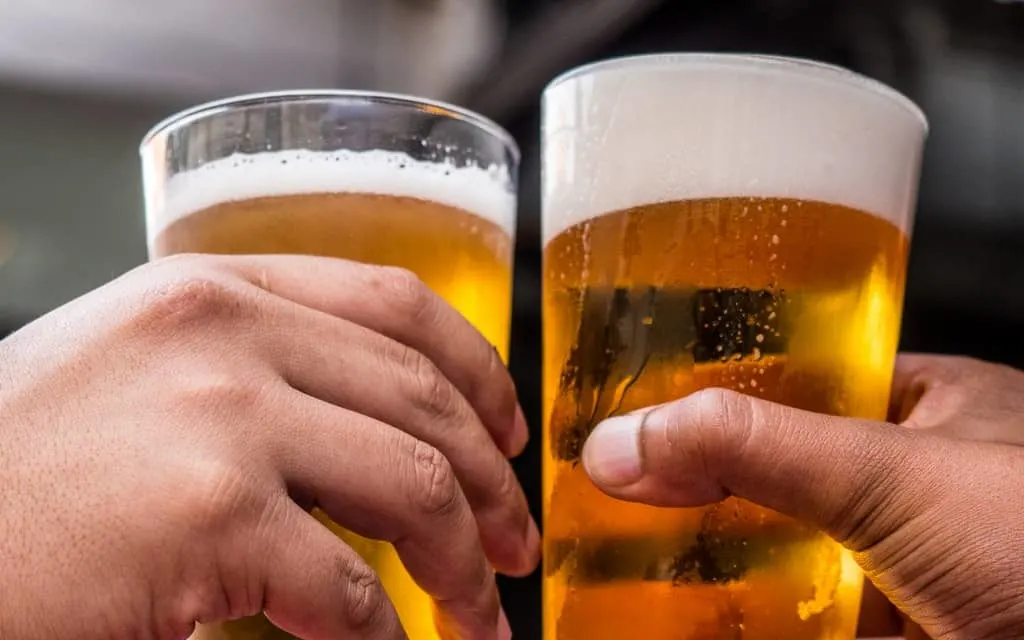 When visiting these breweries in a group, you can opt for a New York City charter bus to carry you from one brewery to the next. Instead of driving your own car, you can travel together as a group, and make the best of the company along the way. Charter buses come with a number of different facilities like comfortable reclining seats, Wi-Fi, ample storage sections, air conditioning, and bathrooms.
These various facilities make traveling so much more convenient, hassle-free, and comfortable. Moreover, you can also avail the services of a professional and responsible driver who takes care of the navigation, driving, and parking throughout your journey. It's always wise and safe to have a designated driver who won't partake in the drinking adventure, thus, making sure the group gets back home safe.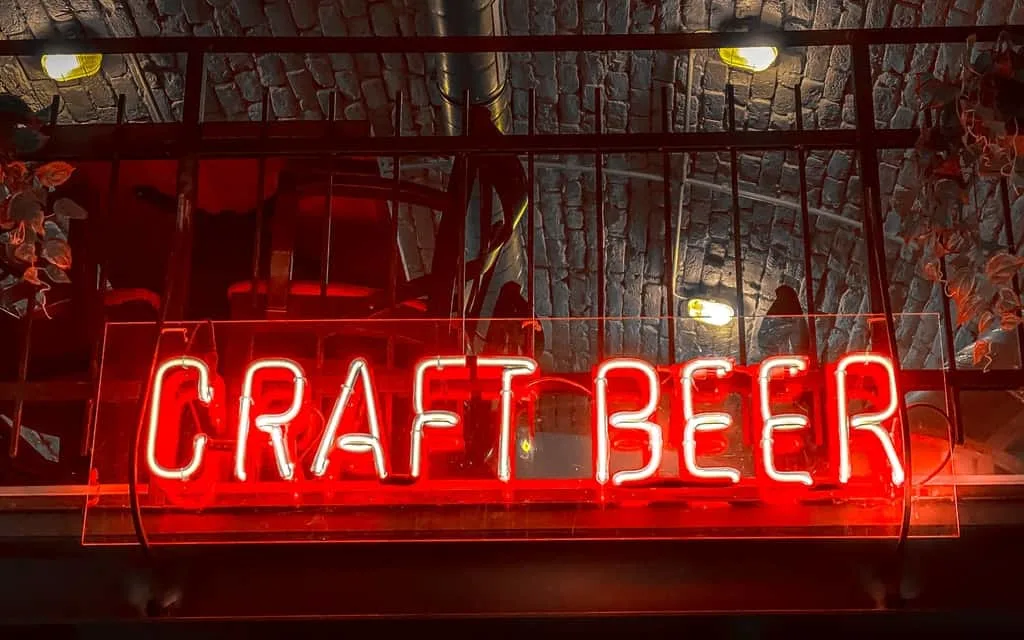 There was once a time when New York City was nowhere to be seen in the craft beer culture. The reasons for this are many and varied. Originally popular in the West, it took craft beer some time to travel towards New York in the east. Moreover, the presence of multi-national brewers made the survival of small breweries difficult. To add to that, New Yorkers too hadn't developed a palate for craft beer yet.
---
Looking for the best breweries in New York?
Or
Want to visit the Statue of Liberty?
---
Although a little late, the city has finally embraced the phenomenon. The craft beer business has expanded and developed significantly in recent years. Craft beer has now become essential to the New York drinking culture. Now, there are plenty of breweries in every other corner of all the five boroughs of the city.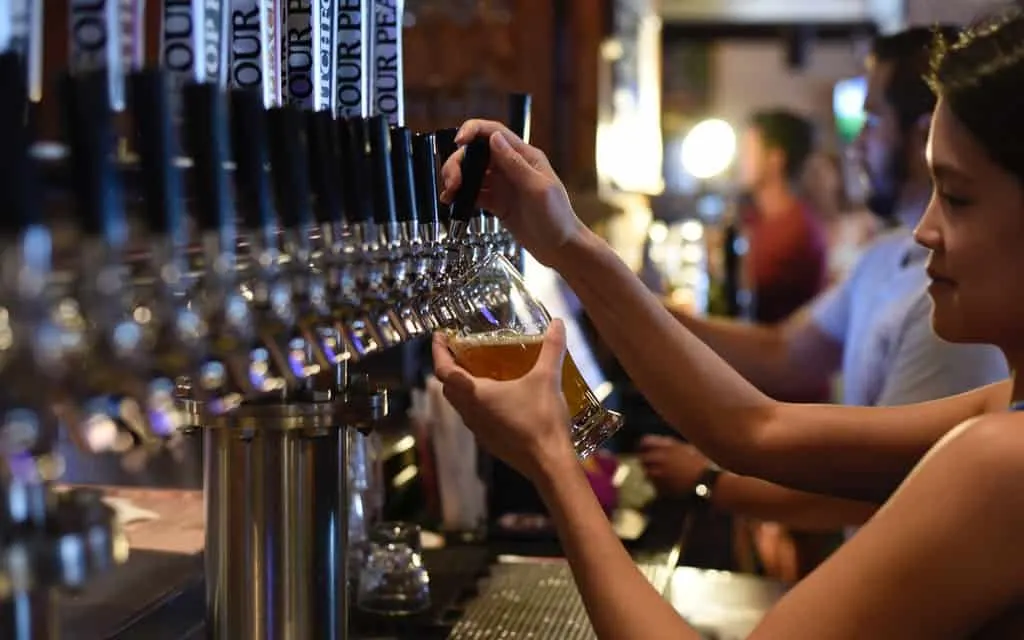 So, just in case you are having trouble choosing, here is a list of some of the best breweries in the city:
Brooklyn Brewery:
Located in Williamsburg, Brooklyn Brewery is one of the first names to pop up, when you think of craft beer and New York. It opened in 1996 and has been popular among beer enthusiasts ever since. The Brooklyn Brewery lager is easily available in any bar or supermarket in the city. Tasting and tours are spread out throughout the week. A designated guide for each batch helps the visitors know the history of the place.
Brewery Ommegang:
Brewery Ommegang in Cooperstown is another popular brewery in NYC. Opened in 1997, this place makes one of the best seasonal ales. You can drop in and have a tour while trying out a number of different samples. "For the Throne" is a special ale available here, as a tribute to Game of Thrones.
Other Half Brewing:
Other Half Brewing is another Brooklyn-based brewery specializing in craft beer. It is located at Carroll Gardens and the whole brewery is spread around an area of 4000 square feet. There is a factory, mostly open for visits on weekends, and a taproom situated right next to it. Its IPAs are one of the best in the city. Of its 20 beers, 16 are IPAs. You should also try out the imperial stouts and sour beers.
Threes Brewing:
Threes Brewing is situated in two locations: Gowanus and Greenpoint. It offers a range of good beer like IPAs, pilsners, lager, and so on. The atmosphere here is inviting, warm, and buzzing with life. The outlet situated at Gowanus is a 5000-square-foot huge warehouse-turned-brewery and has a café and event space as well. Do not forget to try out the double IPA 'Superf*ckingyawn' and Voluntary Exile.
There are several other exceptional breweries around the city, with a variety of beers on their menus. A few of them worth mentioning are Interboro Spirits & Ales, Greenport Harbor Brewing Company, Unknown Brewing, and Circa Brewing Co.
If you and your group decide to go beer crawling to different bars instead of breweries, you can do so safely in your charter bus. Here are a few craft beer bars which should definitely make it to your list.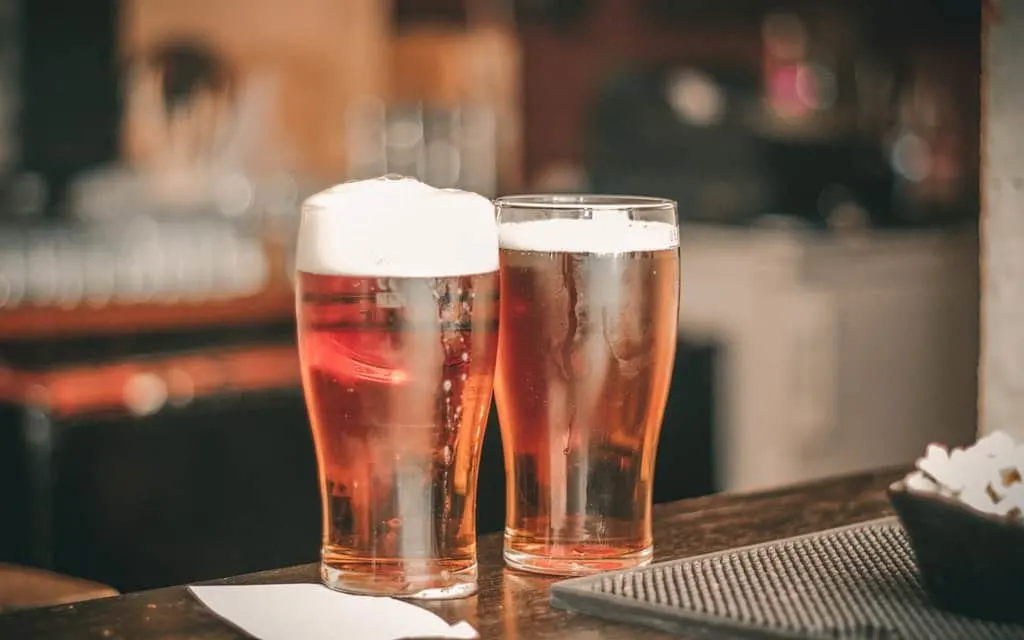 Grimm Artisanal Ales:
Situated at East Williamsburg, this place is owned by a husband-and-wife business couple. The décor here has evident Scandinavian accents. Customers are allowed to try out samples of new flavors in the taproom. The place also has a dedicated space meant to age sour beer.
TØrst:
'TØrst' is Danish for 'thirst'. It is a drinkery situated at Greenpoint and is owned by Jeppe Jarnit-BjersØ and Daniel Burns. The menu consists of 21 taps which keep on changing all the time. You should try out the popular Evil Twin Brewing and Hel &Verdoemenis 666.
Covenhoven:
This bar is situated at Crown Heights, Brooklyn, and is what they call a "local-focused taproom". They have 16 craft beers on their menu. You can try out the Motueka Pale Ale, along with some pretzels.
Alewife Taproom:
The Alewife Taproom is situated in Long Island City. The bar is representative of the hood's evolution from an unpopular neighborhood to a popular 'food-and-drink destination'. It has a changing and dynamic menu. However, you and your gang could try out the Angelica Pale Wheat Ale from Lord Hobo Brewing Co., and the Double Barrel Dubbel from Brewery Ommegang.
Harlem Hops:
Harlem Hops is the product of a group of beer enthusiasts who like to call themselves 'beer geeks'. The bar has 16 odd rotating taps. Most beers are locally sourced and made by local businesses. The bar has successfully made good craft beer accessible to people in the neighborhood of 2268 7th Ave, New York.
The Pony Bar:
Next up is the Pony Bar on 1444 1st Ave. Here, you can find a variety of different beers like the blueberry gose and the nitro oatmeal stout.
The Jefferey Craft Beer & Bites NYC:
Since you will be exploring and beer crawling with a large group of friends, The Jeffery Craft Beer & Bites NYC on 311 E 60th St. is the ideal place for you. It sports two huge rooms, along with a patio on the back. Moreover, you have a variety to choose from as the menu includes 30 tap beers along with some great food options!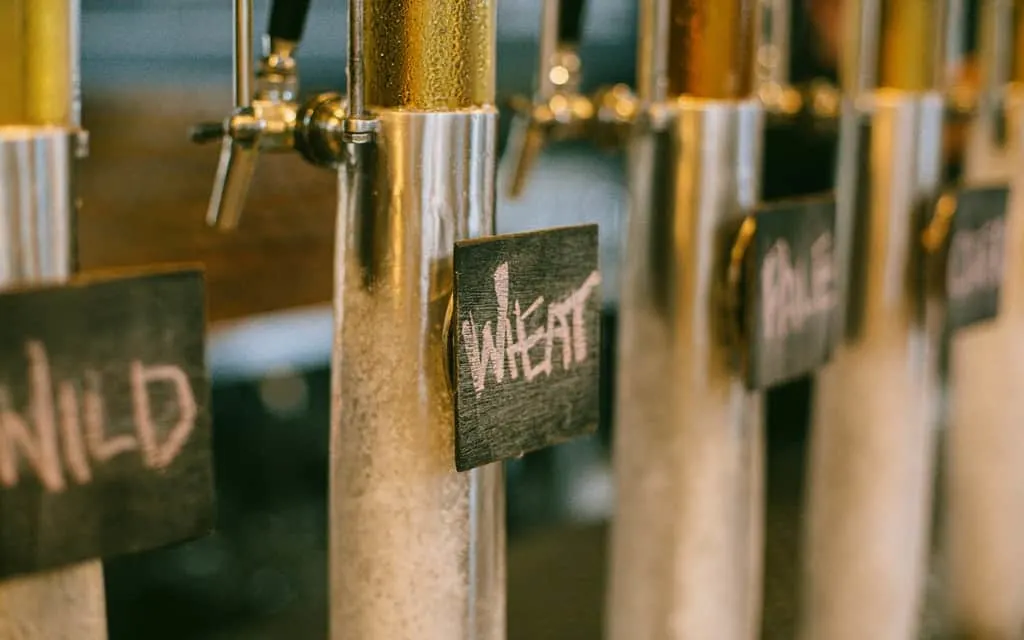 For more detailed information, you can look up websites to know about different offers on reserved public and private tours of these breweries and bars. If you are a tourist, you can customize your itinerary according to your convenience. Local guides can help you through the immersive process of diving into the history and culture of the growing craft beer scene in New York City.
Brooklyn-based wine writer, Zachary Sussman writes about New York's craft beer scene in his 2015 article on Punchdrink.com titled, "Beer Culture's Second Wave". He writes, "…the city's best craft beer destinations are simply showcasing the complexity great beer always possessed and according to it the respect it deserves." Most of these breweries use local ingredients and push themselves innovatively to create new and fresh flavors. You can hence choose from any of the above-mentioned breweries and bars while planning your next beer crawl with your friends and family. Make sure to rent a comfortable charter bus with a responsible and vetted driver, so reaching home isn't a headache.