What better way to see Cathedral Rock and explore the red rocks of Sedona than to take a ride on the famous Pink Jeep Tour of Sedona?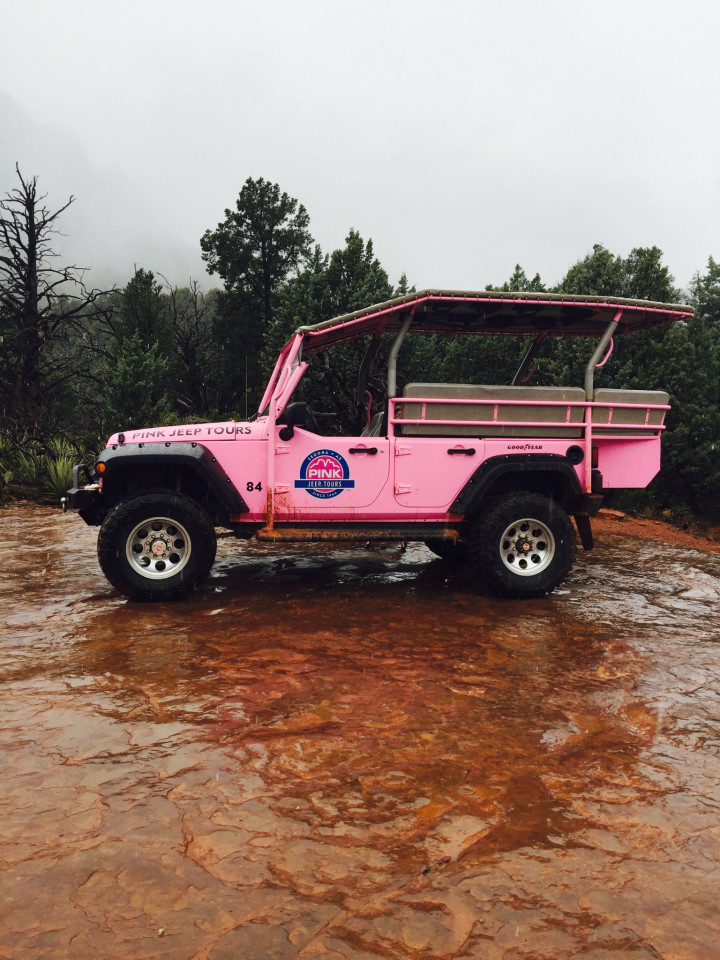 Pink Jeep Tours are a tour operator in the American Southwest that offers off road excursions and has been around since 1960! I was hoping my tour of Broken Arrow wasn't going to be too much of an off road adventure! In the end, our knowledgeable guide Todd treated us to what was to be one of the best-guided tour experiences I have ever had. Yes, it was that good.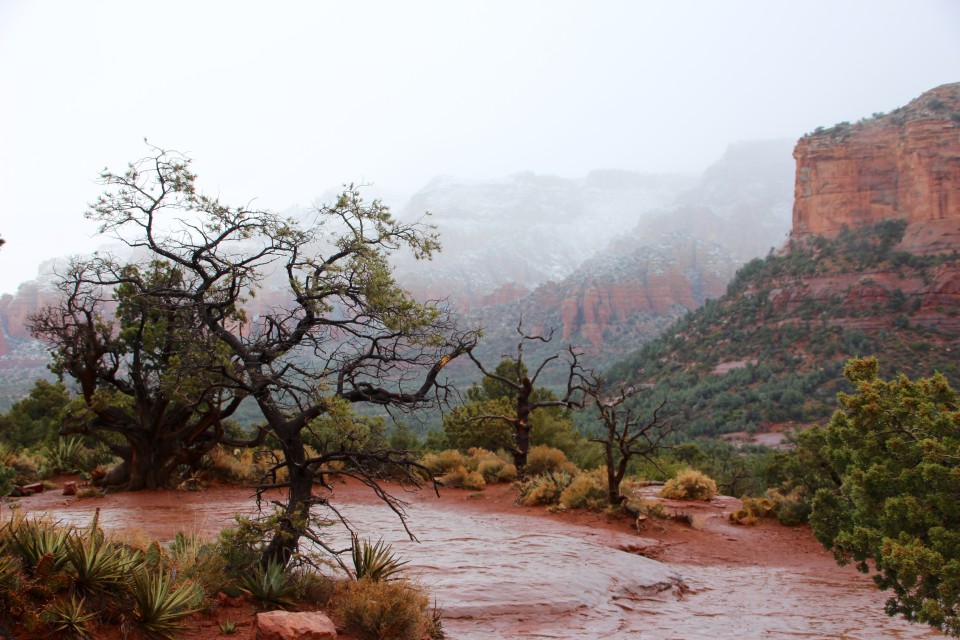 Not only was the sky gorgeous, the red rocks stunning and the pink jeeps safe and secure, but the guide was able to answer every crazy question asked, keep things light and amusing and yet handled that vehicle like it was his own personal truck. (He admitted to being a local from Sedona and an Arizona Eagle Scout, like my son!)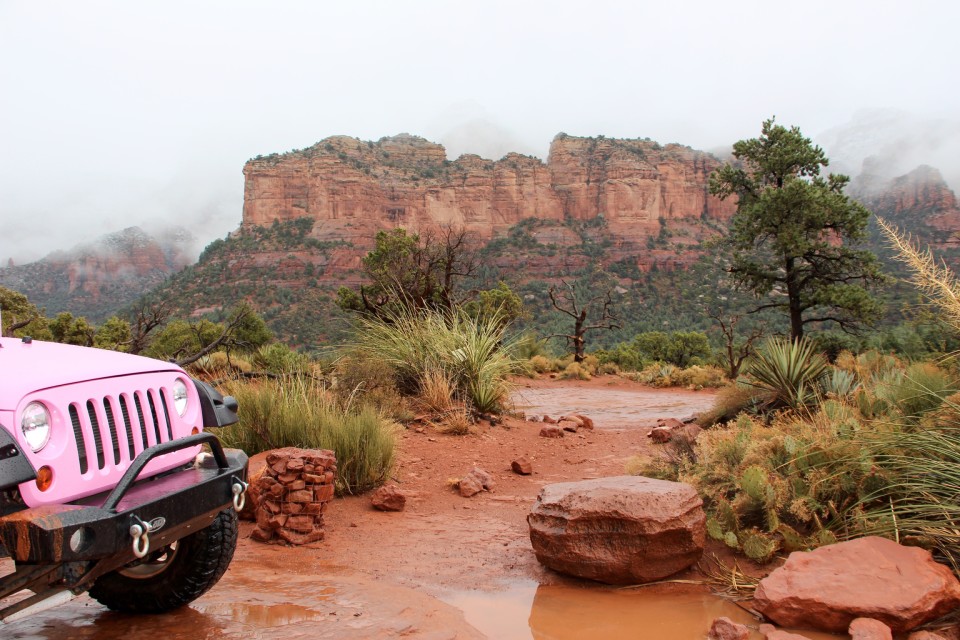 I have been on a few Pink Jeep Tours before, one in Scottsdale (I don't think they do this same exact tour anymore) and the other here in Sedona years ago, but honestly, Pink Jeep Tours just keeps getting better!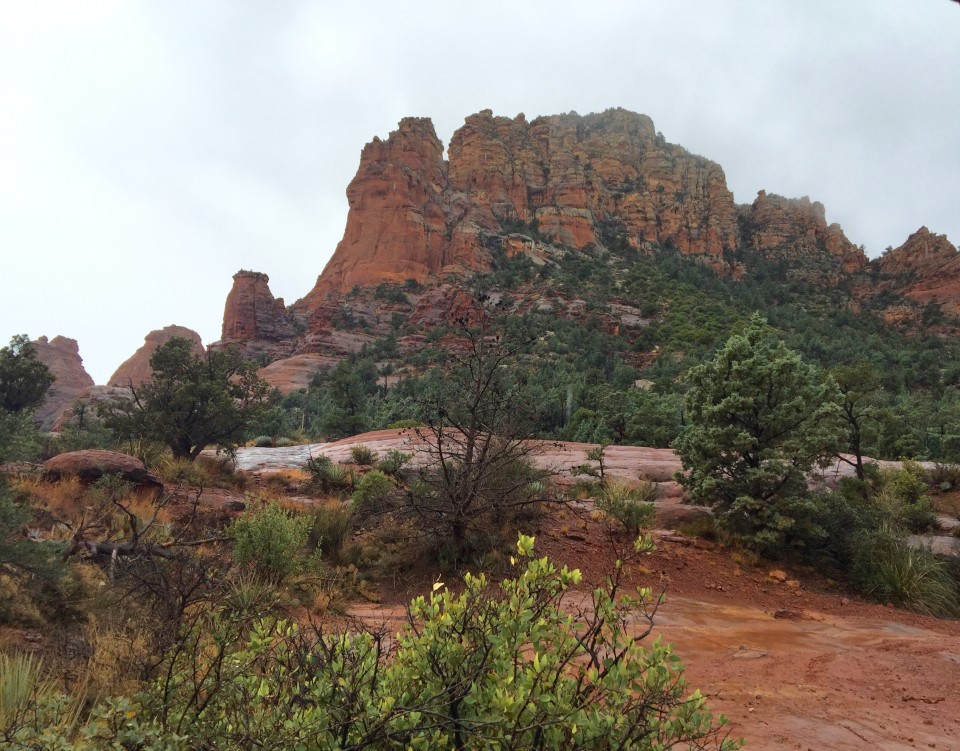 It is amazing how great these tour guides are, not only at handling the vehicle, but having everyone laughing the entire time, at least my guide was. These guides are like comedic, yet highly-skilled jeep drivers whom you can tell love their work. Todd was quite amusing and had us rolling in our seats full of laughter with his master storytelling. I think the laughter promotes great camaraderie with the other, yet unknown, participants and allows each of us to meet fast and furious , as we hang on to our seats in this off road experience.
From the moment we pulled out of the parking lot of the uptown Sedona Pink Jeep Tour Office for the Broken Arrow Tour,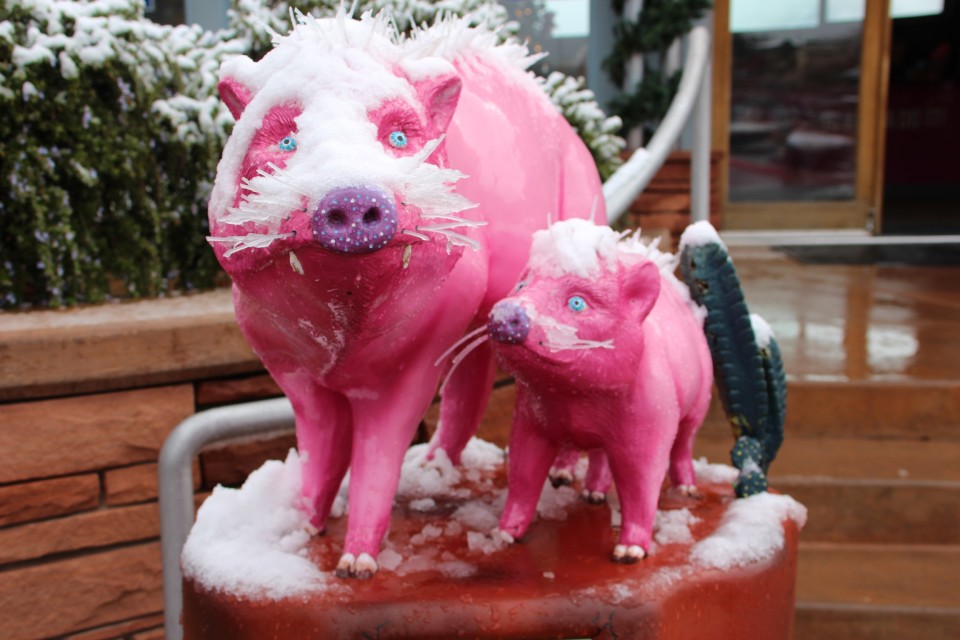 we were provided with unparalleled views of the gorgeous Cathedral Rock and a few of her cronies: Lucy, and Snoopy, then Bell Rock and Chapel Butte or the Rock of Gibraltar. One thing that is cool is that as you drive by them, they tend to change shape and color, much like clouds rolling across the sky. So depending on where you are viewing them from, the location helps you identify the names of the rocks, although for me I had to use a lot of imagination at times.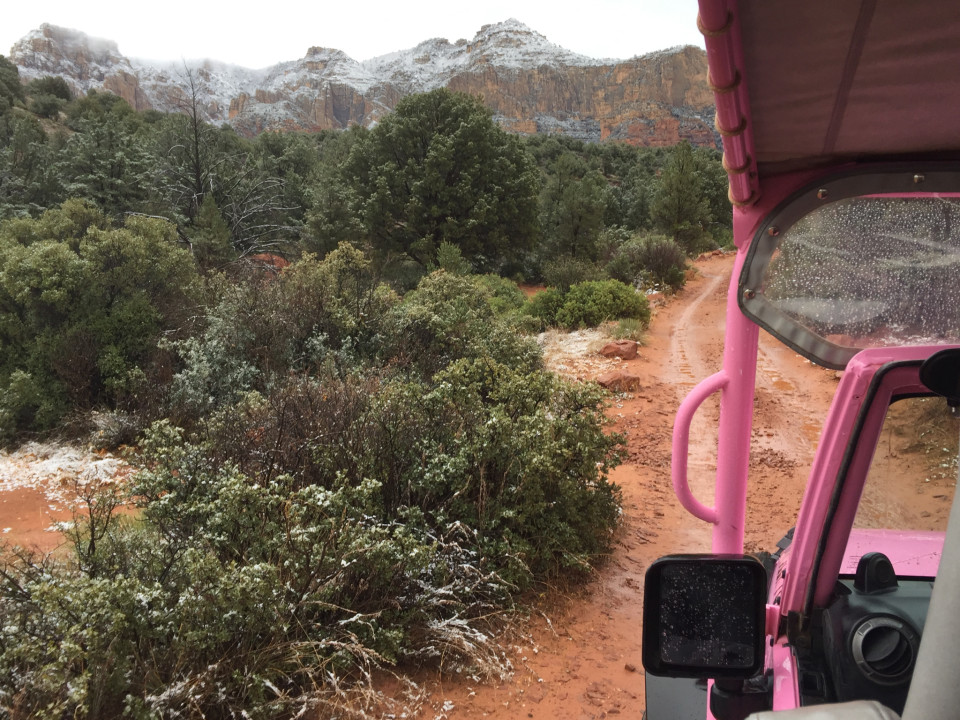 The Broken Arrow Tour that I was on allows for you to see even more views of Sedona's red rock and gives you a chance to see Submarine Rock or Chicken Point and Mushroom Rock, which cannot be seen by the seat of a car.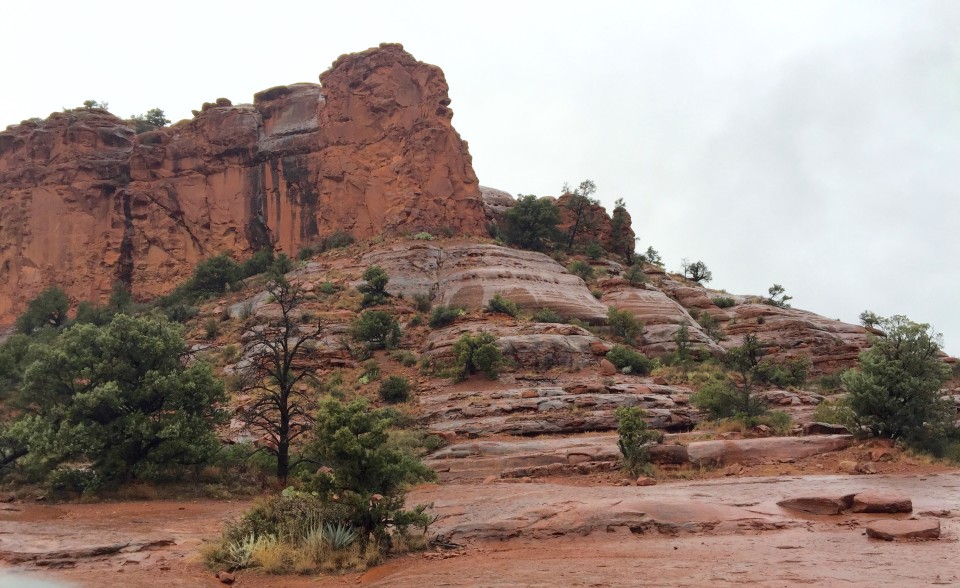 Once entering the off-road section, we saw a few cars and personal off-road vehicles, and I thought to myself that these people were crazy to take their vehicles out here. We made our way past them and the tour began within a few minutes from leaving the uptown area.
The Broken Arrow trail is about 2 miles of off-roading and is surrounded by juniper and cypress trees, as well as Arizona's iconic cacti propped up against a backdrop of Sedona's Red Rocks,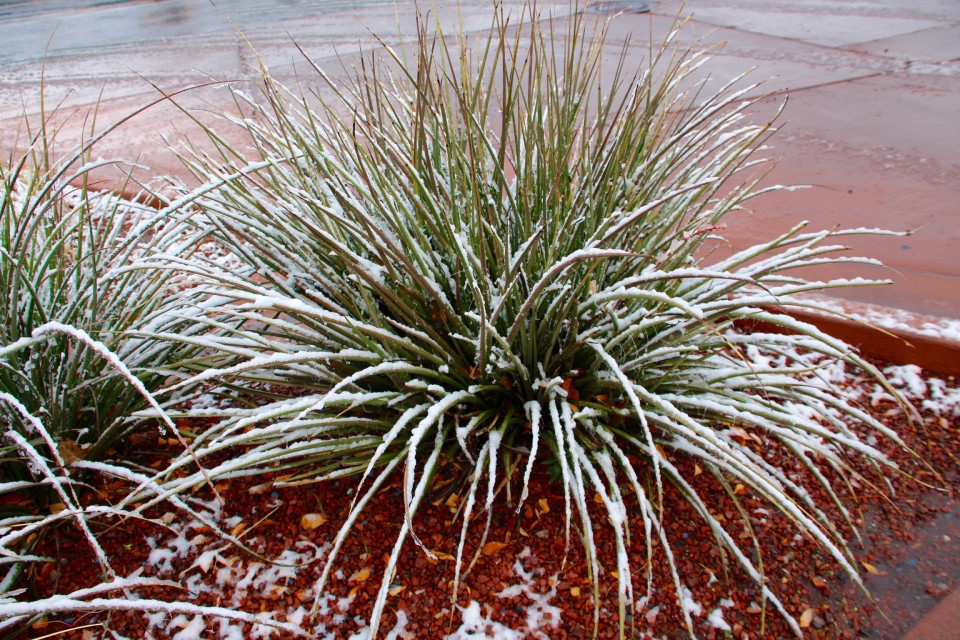 At one point, we ventured out of the jeep for a short, guided walk on top of the plateau for some amazing views, where our guide identified the mountains and rocks surrounding us. The views were spectacular.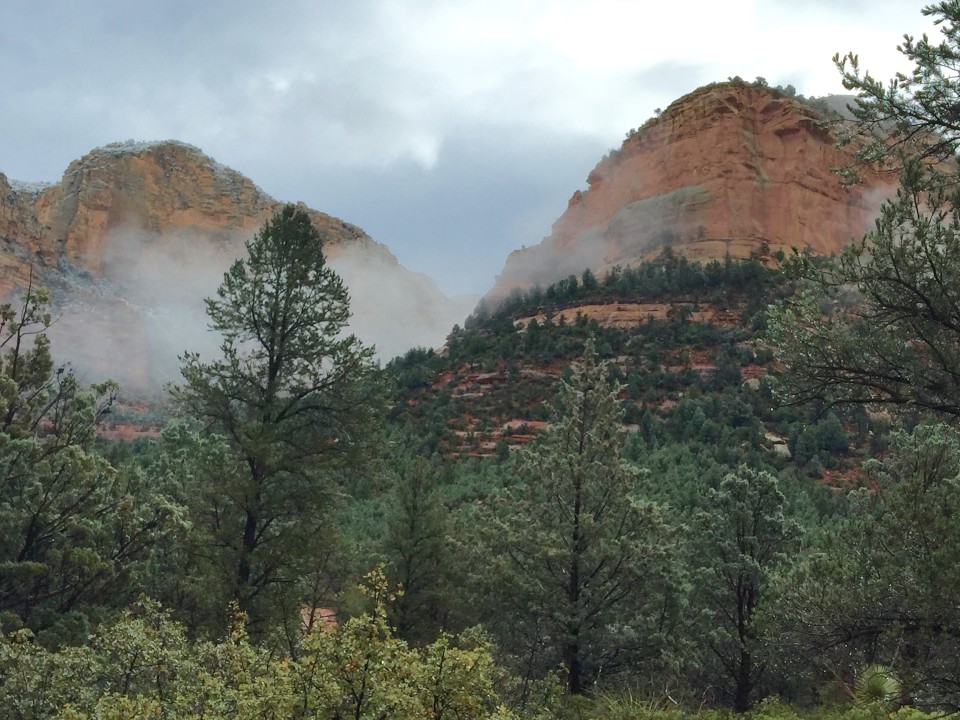 Then it was back in the pink jeep for another mile or so of off-roading until we reached the second stop.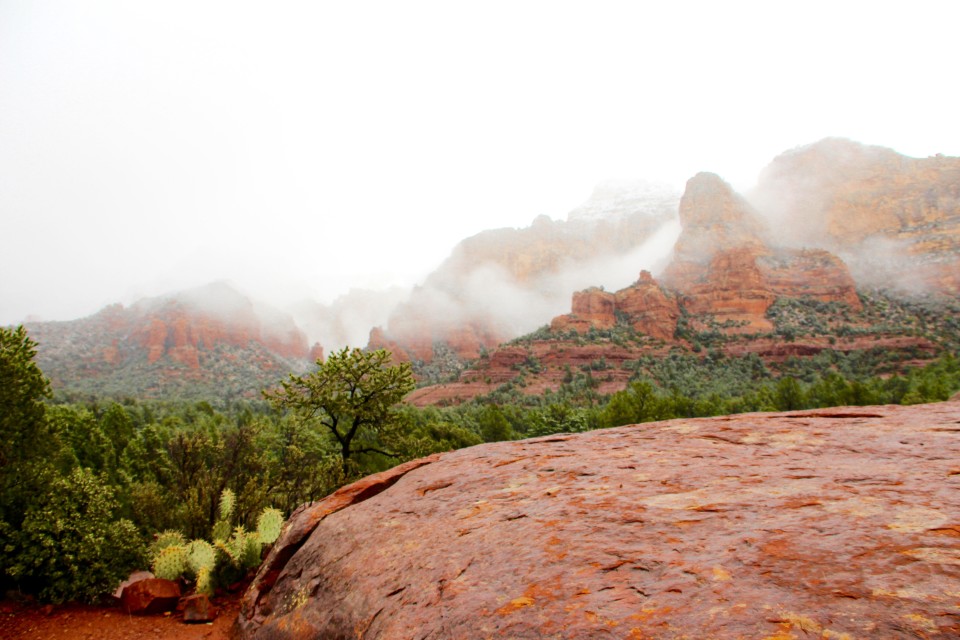 I can honestly say that I enjoyed the ride and I think you will too.  I highly recommend this excursion in Sedona, Arizona.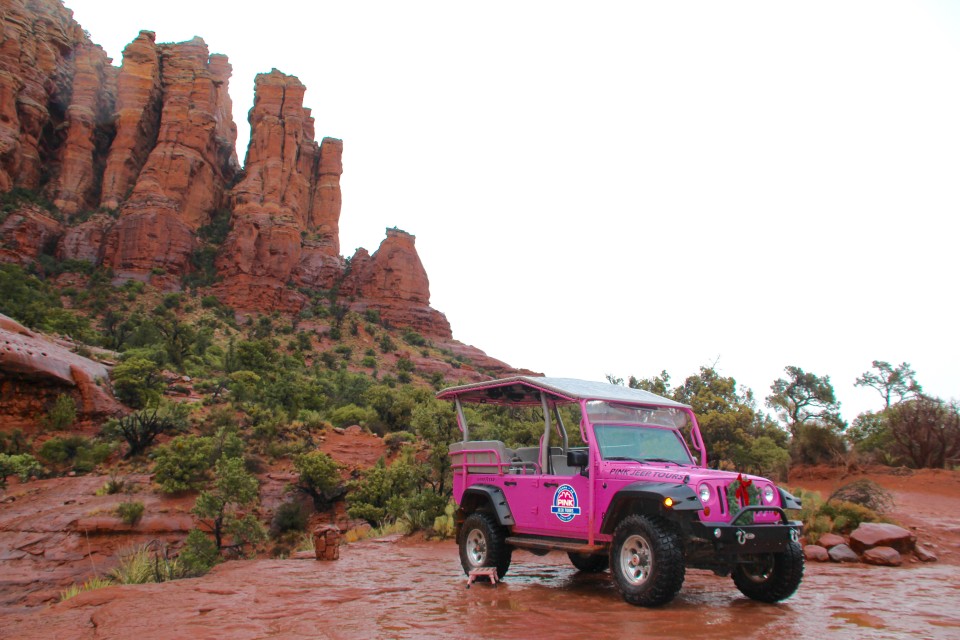 Pink Jeep Tour Sedona
204 Arizona 89A
Sedona, AZ 86336
(928) 282-5000
pinkjeeptours.com
If you enjoyed this post about my Pink Jeep Tour of Sedona, AZ you might want to take a look at these other related posts from Arizona:
Phoenix, Arizona in the Spring: Perfection
Four Seasons Scottsdale: Deep in the Heart
The Story Behind the Hermosa Inn, Paradise Valley, AZ
Wine Me, Dine Me and Spa:  Hyatt Phoenix, Arizona
Native American Wisdom, Sheraton Wild Horse Pass
WOW! 2 Bedroom WOW Suite Review at W Scottsdale, AZ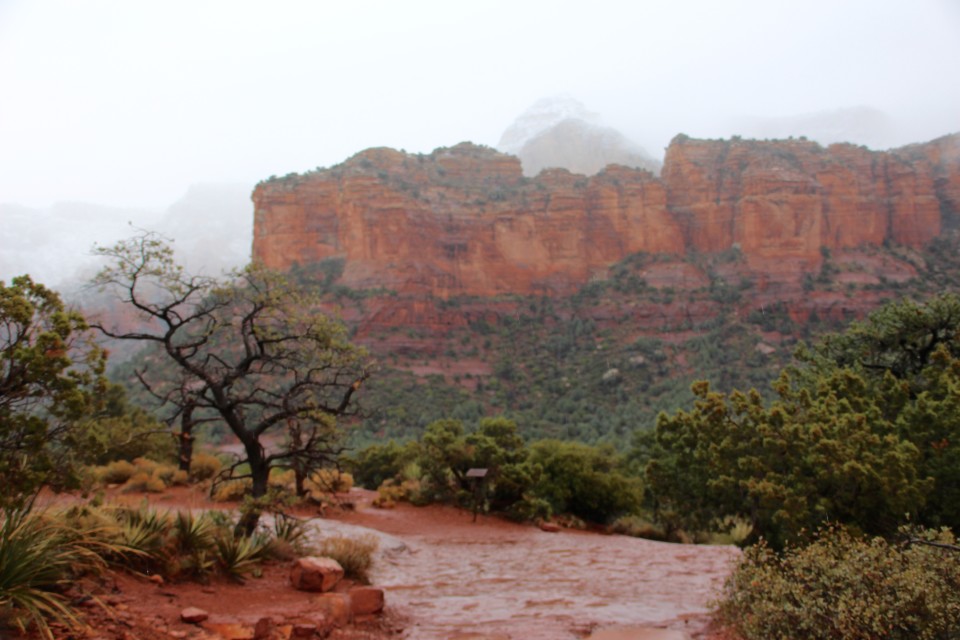 I was hosted by Pink Jeep Tours and Sedona Chamber of Commerce, but as always, all opinions are my own.